Personal Statement
My favorite part of being a doctor is the opportunity to directly improve the health and wellbeing of my patients and to develop professional and personal relationships with them.
...more
My favorite part of being a doctor is the opportunity to directly improve the health and wellbeing of my patients and to develop professional and personal relationships with them.
More about Dr. Parag Patil
Dr. Parag Patil is an expert in Obstetrics and Gynaecology who has been serving his patients for a period of 26 years. He is an Infertility Specialist, a Paediatric & Adolescent Gynaecologist and Sexologist. He completed MBBS (Mumbai University) in 1991 and MD in Obstetrics & Gynaecology (Mumbai University) in 1994. He is the owner and also a Consultant Gynaecologist at Shubhankar Hospital. Dr. Patil is a professional member of IMA, Mumbai Obstetrical and Gynaecological society, Association of Physicians, Mumbai, Federation of Obstetric and Gynaecological Societies of India (FOGSI) and Council of Sex Education & Parenthood International (CSEPI).
Dr. Parag Patil dedicates his learning and practice to improving the health of his patients with a variety of effective services which include Delivery Procedure, Contraceptive Advice, Caesarean Section Procedure, Management of Surrogacy, HPV Vaccination, and provides solutions to a number of Gynae problems which include treatment of female sexual problems, treatment of Menstrual problems, treatment of Menopause-related problems and Gynaecology Laparoscopy Procedures.
Dr. Patil is available at Shubhankar Hospital, Shyam Nivas, located in Kalyan Shil Road, ahead of Metro Mall in Kalyan, Monday to Saturday, 7 PM to 9 PM. He is also available via Text Consultation.
Info
Education
MD - Obstetrtics & Gynaecology - Mumbai University - 1994
MBBS - Mumbai University - 1991
Professional Memberships
Indian Medical Association (IMA)
Federation of Obstetric and Gynaecological Societies of India (FOGSI)
Mumbai Obstetrical and Gynecological society
Association of Physicians Mumbai
Council of Sex Education & Parenthood International (CSEPI)
Location
Book Clinic Appointment with Dr. Parag Patil

SHYAM NIVAS, ABOVE AXIS BANK ATM, NETIVALI NAAKA, KALYAN SHIL ROAD, AHEAD OF METRO MALL, KALYAN EAST

,

Navi Mumbai
Get Directions

Pitre building, Phadke Road

,

Thane
Get Directions





Consult Online
Text Consult
Send multiple messages/attachments. Get first response within 6 hours.
7 days validity
•
₹350 online
Consult Now
Services
Submit Feedback
Submit a review for Dr. Parag Patil
Your feedback matters!
Write a Review
Patient Review Highlights
"Very helpful"
59 reviews
"knowledgeable"
33 reviews
"Professional"
7 reviews
"Well-reasoned"
11 reviews
"Saved my life"
2 reviews
"Sensible"
5 reviews
"Prompt"
5 reviews
"Thorough"
3 reviews
"Helped me impr..."
4 reviews
"Caring"
6 reviews
"Inspiring"
3 reviews
"Practical"
4 reviews
"Nurturing"
1 review
Reviews
Khushboo
Feb 9, 2017
Dr. Parag Patil provides answers that are very helpful. Thank you . Just one more question is it compulsory to take folic acid tablets?
Amit
Feb 7, 2017
Dr. Parag Patil provides answers that are well-reasoned, prompt and sensible. Dear sir my testis is no missed actually it was an accident happened with me when I was in 8th class that is why my normal testis doctors removed from me. So please help me with better conclusion because I also tested my semen. And doctors take my semen for giving my wife through injection
Ashneel
Apr 7, 2017
On the very first day Dr Parag Patil identified my problem. Initially the problem of infertility was not that severe but then it became worse. He is a very practical doctor. Thanks to him I am much better now. Even though it's been more than a year, still if I sometimes feel any issue and call him, and Parag Patil still takes my call in case of any emergency.
Babita
Aug 7, 2017
I was in so much stress due to my unfortunate infertility issue. As someone I knew, consulted Dr Parag and they referred us. I was quite concerned, as my stress was increasing day by day, but due to him and the infertility treatment I didn't lose hope. He is very courteous and behaves very aptly with elder patients.
Pallavini
Apr 19, 2017
I had lost hope, but the fertility treatment given by Dr Parag Patil has helped me regain my confidence. One of my colleague referred Dr Parag Patil. He is quite knowledgeable gynaecologist and treated me patiently. I owe him a big thanks for provising fertility treatment.
Ayushman Vats
Mar 30, 2017
Dr. Parag Patil provides answers that are very helpful, well-reasoned, caring, sensible and saved my life. Thanks sir, it was really helpful she has started bleeding now i hope that she is on her periods now
Mahesh
Feb 13, 2017
I found the answers provided by the Dr. Parag Patil to be very helpful. Thanks doctor
Prince Sharma
Jan 31, 2017
Dr. Parag Patil provides answers that are very helpful. Thank you so much sir..!!
Divya
Feb 10, 2017
Dr. Parag Patil provides answers that are very helpful. thank u so much...
Verified
Jan 17, 2018
Doctor is very supportive.
Feed
For young girls who have attained their puberty and have started with their menstruation cycle, it is not uncommon to see irregularity in the patterns of their cycles. Irregularities might be of various kinds like missing the cycle suddenly and resuming from the month after, less discharge of blood than normal, heavy discharge than normal and the likes. There are several causes of these irregularities that are faced by women. Some of the causes of irregular menstrual cycles are explained below.
The main and commonest reason for irregular menses is the "immaturity of the hormonal pattern". At puberty, certain new hormones start circulating in your body which cause changes in your reproductive organs namely the ovary and uterus. As these hormones are being set into a routine pattern, irregular cycles are common, and these are predominantly seen just after puberty uptll 21 years and in women nearing menopause, ie. After 40 years of age. In some, the irregularity also remains all throughout life. This is Normal too. The ONLY worry of irregular cycles is about excessive bleeding, or very irregular cycles which could be due to some local physical problems in ovary ( cysts ), uterus (excess lining development, polyps, uterine fibroids etc.) or hormones (thyroid deficiency, high prolactin, etc.) But the most common causes of irregular cycles are as below:
High-Stress Level: Stress has a direct effect on your body when it comes to experiencing your cycles. Excessive stress levels in your body lead to the release of certain hormones in brain and body which interfere in the functioning of normal hormones and this cause an abnormal menstrual cycle. Hence, it is often said that stress, anger and anxiety should be reduced in order to lead a healthy life as well as to experience normal menstrual cycles.
Diet: Consumption of food must be taken care of when you enter your puberty. Diet has an effect on your body. You must not either indulge into excessive fatty or oily foods on one hand, or you must not enter into a crash diet or start starving yourself, on the other. Both these extreme cases affect the normal flow of your menstrual cycle, by creating a hormonal imbalance.
Weight Loss: Your weight must be maintained in synchronization with your height. Overweight and underweight are both harmful in their own accord. If you are trying to reduce weight, then the procedures should be a mixture of balanced diet and proper exercise. In fact, it is best to take help of a dietician for such purposes. Self-practiced weight loss, extreme starvation diets at times can go out of hand and this might cause an irregularity in your menstrual cycle.
Exercise: Exercise is a daily requirement for maintaining proper health. But exercise should also be undertaken under a trainer or proper guidance. Excessive exercise would lead to a release of stress hormones in the body which would start interfering with not only your menstrual cycles but also other health conditions. Hence, exercise is required but not too much of it which would spoil the balance of the body.
In case you have a concern or query you can always consult an expert & get answers to your questions!
3097
people found this helpful
Dyspareunia or painful intercourse can bring problems in the lives of a couple. Not only it affects their physical relationship but also causes an emotional stress as well. Women may experience pain during intercourse with their partner for several reasons.
Causes of a painful intercourse
A few common reasons that might induce a pain during intercourse are:
Insufficient vaginal lubrication: If the vagina is not moistened with a liquid secreting from the vagina, intercourse can be painful. Lesser lubrication can be resolved with an increase in foreplay or relaxing on the woman's part. Lubricating creams can also be used in such cases.
Vaginal tightness: If the vaginal entrance is tight, then the woman can feel pain during the intercourse. This happens in case of rigid hymen or hymen which is abnormal.
Vaginal infections: Yeast infection or trichomoniasis can induce pain. If an individual has herpes sore on the outside portion of the genitals, intercourse can be painful.
Vaginismus: This is a common cause that happens mostly due to the fear that women feel about getting hurt during sex. It is an involuntary reaction in the muscles surrounding the vagina. Even a thought of sex can cause severe spasm. This prevents vaginal penetration and at times rough sex, which causes more pain and swelling.
Uterus problems: Fibroids can cause pain during a deep intercourse.
Cervical problems: Deep penetration can reach the cervix, in that case, pain is inevitable. It is common in women who's cervix is long or one who's uterus has come down from normal position ( prolapsed )
Menopause: When a woman reaches her age of menopause, the vagina loses its natural lubrication, hence, coital dryness is experienced which may cause vaginal tears and injury.
Ovarian problems: The ovary can have cysts due to several reasons like infections, pregnancy, chocolate cysts of endometriosis etc. Having a cyst would induce pain during intercourse.
Endometriosis: Women's uterus is lined with a tissue named endometrium. If for some reason the endometrial tissue grows outside the uterus, like in pelvis, ovaries etc, pain can be felt at sex.
Pelvic inflammatory disease: With this disease, the tissues which are situated deep inside the vagina can be infected and inflamed. This causes friction during the intercourse resulting in pain.
Sexually transmitted diseases: It is another cause for experiencing pain during the intercourse.
Ectopic pregnancy: It is that type of pregnancy where the fertilised egg grows outside the uterus. In such a condition, intercourse may be painful.
Injured vulva: Vulva or vagina can be injured if the female develops a tear during childbirth. In normal delivery, a cut is deliberately given in the portion between the anus and the vagina (episiotomy) which may cause pain at sex.
Vulvodynia: When a woman's vulva, that is the sexual organs like labia, clitoris, and the opening of the vagina experiences chronic pain then intercourse becomes painful.
Other causes might be irregular bleeding, intercourse soon after a pelvic, vaginal surgery or childbirth or genital lesions. In such cases, an individual must consult a doctor immediately.
Treatments for Painful Intercourse
The treatment for pain during intercourse depends on the cause. If the cause is an intercourse soon after pregnancy, then it can be avoided by waiting for six weeks after giving birth before indulging in intercourse. If the issue is of dryness or insufficient lubrication, the lubricants which are water-based can be applied in the area. Sometimes menopause can cause pain, in that case, it is advisable to consult a doctor about oestrogen creams or any other prescribed medicine. Other causes may require medication prescribed by a gynaecologist. https://www.lybrate.com/kalyani/doctor/dr-parag-patil-gynaecologist-1Consult an expert & get answers to your questions!
3077
people found this helpful
Excess bleeding or menorrhagia is a common kind of abnormal bleeding occurring at the time of menstruation. Menorrhagia causes more blood loss which leads to anaemia. fatigue and breathlessness are common symptoms of anaemia.
Symptoms of excess bleeding
A few of the common symptoms of excessive bleeding are:
Discharge of large blood clots is a sign of heavy bleeding
Bleeding during the night which causes disruption in sleep as one has to wake up several times in the night to change the sanitary napkin
Menstruation lasts longer than usual or more than 5 to 7 days.
Any menses requiring excess change of pads than usual
Causes of excess bleeding
Imbalance of hormones: During adolescence and when nearing menopause, the female body undergoes some imbalance in oestrogen and progesterone hormones. At these points of time, heavy bleeding is common among women. But it's abnormal. So get it evaluated.
Abortion / Ectopic pregnancy: Conception occurs in mid cycle and so by the time a menses start, one could be a pregnant too. So excess bleeding occurring at menses could be also due to an abortion or miscarriage. Unlike the usual course of pregnancy, if the fertilised egg gets stuck in the fallopian tubes and develops there, It results in Ectopic pregnancy. Excess bleeding can be a sign of ectopic pregnancy too.
Fibroids: Growth of fleshy solid tumours in the wall of uterus namely Fibroids can lead to excess bleeding.
Cancer: Cervical, ovarian and uterine cancers are rare causes of heavy bleeding, but it is possible. So early detection of these conditions is better for treatment.
Adenomyosis: This is common in middle-aged women who have given birth to more than two children. In this case, the glands that appear in the lining of the uterus become deeply embedded in the muscle of the uterus wall. These women with adenomyotic uterus have severe dysmenorrhea ( pain during menses ) and excess bleeding.
Intrauterine device: IUD used for birth causes more bleeding during menstruation. In some the bleeding reduces over time, but if in excess one must get evaluated.
Pelvic inflammatory disease: PID is an infection that occurs in the uterus, other reproductive organs and the fallopian tubes. Inflammed reproductive organs bleed more and hence cause menorrhagia.
Other diseases and disorders: Diseases like that of liver, kidneys and thyroids can cause excess bleeding. Disorders in blood levels or platelets can also be a cause.
Treatment for excess bleeding
Several treatments are available to treat heavy bleeding during menstruation. Choosing the right one mainly depends on the reasons that cause heavy bleeding.
Non-surgical treatments:
Hormonal therapy: This therapy is used as a treatment to stabilise the lining of the uterus (endometrium) and thus regulate the menstrual bleeding.
Non-hormonal medication: A tranexamic acid is a non-hormonal medication prescribed by the doctor that promotes clotting of the blood.
Surgical Treatments
Hysteroscopy: A long and thin scope can be inserted into the uterus through the cervix and the vagina. The doctor observes the lining of the uterus, remove the excess lining or the endometrial polyps that cause bleeding.
Dilation and curettage: In this procedure, the mouth of the uterus (cervix) to be dilated and the lining of the uterus is scrapped off to make it shed all at once and stop bleeding.
Hysterectomy: This involves removing the uterus. It is mainly done for uterus having adenomyosis, fibroids, or cancers, or when the patient does not respond to medical therapies.
Ablation: Ablation or endometrial resection allows removal of the lining of the uterus. But it may be a temporary measure as the lining recurs.
To conclude, proper diagnosis, choosing the right treatment for excess bleeding at menses needs to be done urgently as it affects the overall health of the women suffering from it. If you wish to discuss about any specific problem, you can consult a Gynaecologist.
2699
people found this helpful
During the first three months of your pregnancy, you need to take immense care of yourself; especially if this is your first pregnancy. There are a few mandatory guidelines which need to be followed while you are in your first trimester. These guidelines are explained in detail below:
Make sure you are really pregnant: When you are first diagnosed with pregnancy, it is always recommended that you double check the fact. This is because there are increasing cases of false pregnancies, especially when Home Urine Pregnancy Kits are used which are bought from medical stores. Thus, when you do find out that you are pregnant, it is best to visit a clinic or Gynecologist and recheck it once for mental satisfaction and complete confirmation. For a proper Urine Pregnancy test, early morning first sample of urine is utilised.
Make sure you have a health insurance: If you have never worried about health insurance, then this is the time that you think about it seriously. Pregnancy vitamins, medications, procedures, vaccinations, and the delivery itself usher in a lot of financial burden. Thus, it is best to get your medical insurance at hand. The benefits of this can be availed whenever you need it and it can save you from drilling a hole in your pocket. Health Insurance for Pregnancy is NOT offered by all companies, so find the ones which offer you this facility and if needed change your insurance provider. For those who are employed, and are having Group insurance, usually the insurance benefits are offered by the companies, so they are covered. But one must need to confirm it from your insurance agents/company.
Take your vitamins regularly: During your pregnancy period, your body goes through a lot of hormonal and physical changes. Hence, certain mild vitamin tablets, health supplements and the like are prescribed to be taken regularly. Some vitamins like Folic acid are required for the baby's development and in some women who don't take folic acid tablets a higher incidence of neurologic defects are noted. So to avoid any untoward fetal developmental effects taking Folic acid is the least one can do. Don't take any "Over the Counter " vitamins from a medical store or those marketed by MLM groups under various false promises. Your gynaecologist will prescribe the right and adequate ones. Seeing a Gynaecologist and having the pregnancy process under supervision is the easiest way to better outcome. Taking excess vitamins is in no way beneficial so avoid "self-medication".
Quit smoking and drinking: Smoking and drinking affect the health of the fetus adversely. Thus, mothers-to-be are advised to give up smoking and drinking at least till their pregnancy period is over. The toxic fumes of the smoke affect the growth of the growing foetus, and also causes problems with the development of placenta which provides nourishment to the baby. Drinks too hinder the development of the child. Thus, these two must be primarily avoided till the foetus develops and the baby is delivered. If a mother-to-be indulges in these habits during the pregnancy, then the child might have development complications and the pregnancy would turn into a complicated one.
Hence, these are some of the major know how's of taking care during the first trimester of your pregnancy. This is a period which needs to be enjoyed to the core as you are going to step into a new role, that of a mother. But, you also need to be cautious of your health and even the slightest uneasiness must be reported immediately, lest it develops into something complicated in the future. If you wish to discuss about any specific problem, you can consult a Gynaecologist.
2518
people found this helpful
Passing white discharge is common and normal. Some white discharge thich type is common few days after menses and /or few days before menses is normal. At times between two periods, during ovulation too thin watery discharge is seen. This is normal too. It only signals increased blood flow and effect of hormones on the reproductive tract. It is NOT harmful It doesnot cause any effects on fertility. You must relax. If you feel itching in private parts, burning while passing urine, lower tummy ache you may consult a gynec for check up and to get treatment
Look where the bleeding is from. Usually it cone from tear of the skin connecting the foreskin to the penis top. Meet a surgeon, and get evaluated Meanwhile abstain from sex till complete healibg occurs If your forskin is too tight, you may benefit from circumcision too.
1
person found this helpful
If you are having erection, why do u need viagra. Viagra is not a medicine that will help you. Viagra us used by people who have difficulties in getting erection You must not use medicines unless they are prescribed by a doctor
1
person found this helpful
NO. Masturbation is normal. Its a way of releasing semen at sexual arousal. It should be done only in privacy and when one is aroused, i.e has an erection. Habitual masturbation is bad.
1
person found this helpful
Prescribing medicine is beyond the scope of this forum. The common causes of infertility are many But if you have just tried for 4 months, its too early to go for medicine Try sex during fertile period for a good year, this will maximise your chances of becoming pregnant by making the sperms available at ovulation. While sperms are deposited in vagina at every act of sex, the determining factor is whether ovum has been liberated in the womens body at that time and whether these two ovum and sperms meet and cause fertilisation Ovulation doesnot happen every month and there is no physical symptom which can predict its occurrence, so its a trial game. Keep on your effort. If you do conceive you will miss your period If you want to take medicines for becoming pregnant, you will have to meet a Gynecologist
Its quite natural for the foreskin tag joint to be bruised in masturbation or at sex. It happens more in person who have thick foreskin that is rigid and doesnt go fully back or in those who are aggressive at sex Local pressure by pinching between fingers at bleeding point for goof 3_5 min can stop bleeding At times if bleeding if not control led stitch may be required in rare cases Allow the place to heal. Use lubricant while masturbating. Be gentle. It may happen again but later it will stop
1
person found this helpful
View All Feed
Near By Doctors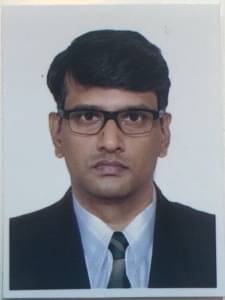 MBBS, DGO, FCPS - Mid & Gynae
Gynaecologist
Book Appointment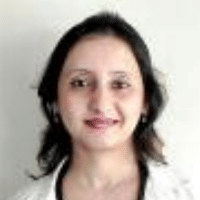 MD - Obstetrics & Gynaecology, MBBS, Diploma in Family Planning
Gynaecologist
Book Appointment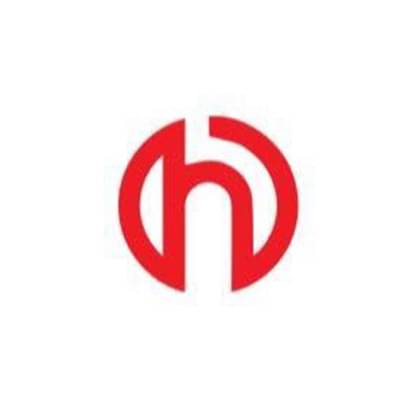 Book Appointment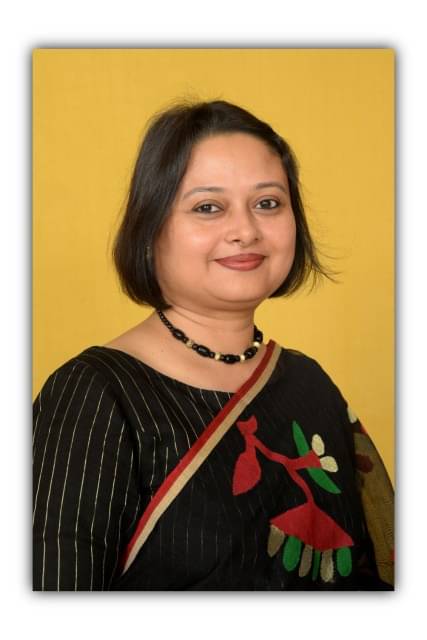 MBBS, MD - Obstetrics & Gynaecology, Diploma in Reproductive Medicine (Germany)
Gynaecologist
Book Appointment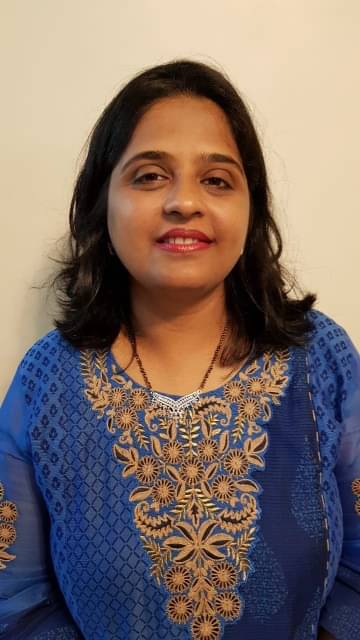 DGO, DLS, MBBS
Gynaecologist
Book Appointment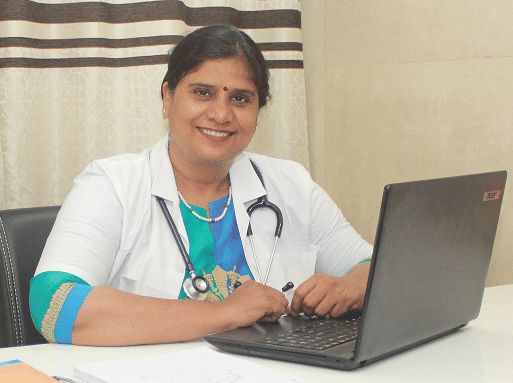 MBBS Bachelor of Medicine and Bachelor of Surgery, DGO
Gynaecologist
Book Appointment