Personal Statement
I'm a caring, skilled professional, dedicated to simplifying what is often a very complicated and confusing area of health care.
...more
I'm a caring, skilled professional, dedicated to simplifying what is often a very complicated and confusing area of health care.
More about Dr. Rameez Athar Falke
Dr. Rameez Athar Falke is an experienced Diabetologist in Kalyan West, Thane. He has helped numerous patients in his 2 years of experience as a Diabetologist. He has done Fellowship in Critical Care Medicine from Medvarsity and Royal Liverpool Academy in 2017 and also Fellowship in Critical Care Medicine from Royal Liverpool Academy,UK in 2016. He has also done his Post Graduate Diploma in Diabetology (PGDD) from Apollo Medvarsity, Liverpool, UK in 2017 . He is currently associated with HOPE ( Medical & Diabetes Daycare Centre ) in Kalyan West, Thane. Save your time and book an appointment online with Dr. Rameez Athar Falke on Lybrate.com. Lybrate.com has a number of highly qualified Diabetologists in India. You will find Diabetologists with more than 27 years of experience on Lybrate.com. You can view profiles of all Diabetologists online in Thane. View the profile of medical specialists and their reviews from other patients to make an informed decision.
Info
Education
Fellowship in Critical Care Medicine - Medvarsity and Royal Liverpool Academy - 2017
Fellowship in Critical Care Medicine - Royal Liverpool Academy, UK - 2016
Post Graduate Diploma in Diabetology (PGDD) - Apollo Medvarsity, Liverpool, UK - 2017
Languages spoken
English
Hindi
Location
Book Clinic Appointment with Dr. Rameez Athar Falke

Mohammed Apartment, Near Memon Cloth Store, Ghaas Bazaar

,

Thane
Get Directions





+1

Consult Online
Text Consult
Send multiple messages/attachments. Get first response within 6 hours.
7 days validity
•
₹250 online
Consult Now
Phone Consult
Schedule for your preferred date/time
12 minutes call duration
•
₹300 online
Consult Now
Services
Submit Feedback
Submit a review for Dr. Rameez Athar Falke
Your feedback matters!
Write a Review
Feed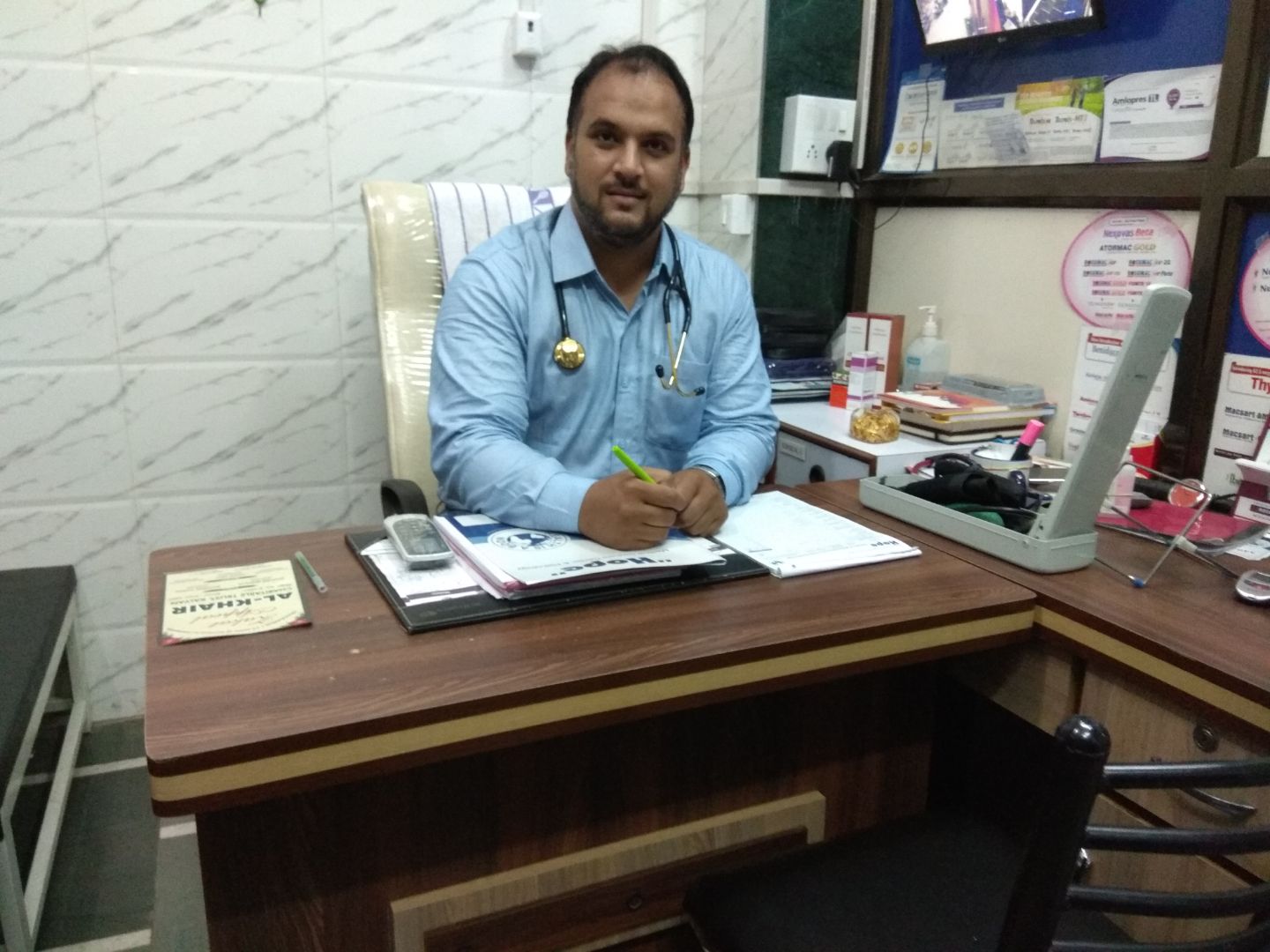 Fellowship in Critical Care Medicine, Post Graduate Diploma in Diabetology (PGDD)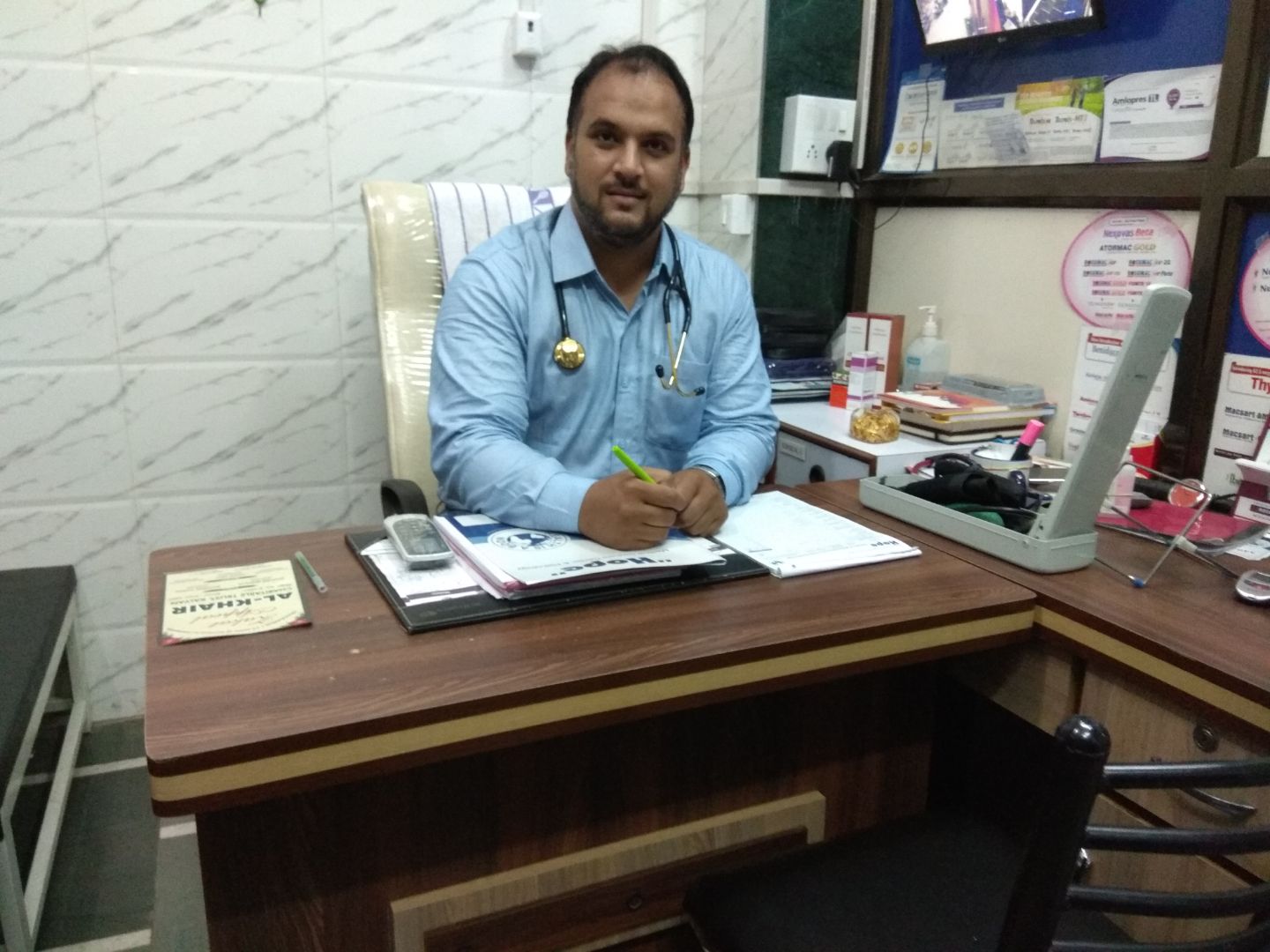 Fellowship in Critical Care Medicine, Post Graduate Diploma in Diabetology (PGDD)
Each tiny action we commit involves the risk of a condition, disease or disorder. For instance, sneezing a bit too hard can rupture an eye vessel, or having your face right up against the wind in a moving bus can expose you to germs. Diabetes is as prevalent as common cold in every household and there is no end to the list of causes that can make you suffer from it. While regular check-ups, medications, insulin shots can help you cope, there are certain measures that if followed, can enable you to avoid the risk of secondary yet fatal diseases. Diabetic nephropathy is one such condition.
When Kidney is affected to the extent that it cannot perform its functions(like excretion of wastes in urine, filtering blood from waste, maintaining electrolyte balance,etc.) properly, it is called as Nephropathy. The reason behind kidney damage could be many, but if diabetes is the prime cause, it is known as diabetic nephropathy in medical terms.
A few features of this disorder are as follows:
The kidneys comprise of several small blood vessels, which perform the function of sifting waste from your blood. Diabetes at an advanced stage can impede smooth functioning of these vessels. As a result, the kidneys malfunction or a person faces kidney failure.
Nephropathy brings along some other health issues as well. A person's blood pressure may increase as a result, thus making him or her prone to heart attacks and strokes. Sharp rise in cholesterol and triglyceride levels has also been noticed.
A doctor will check for the presence of a protein called albumin in the patient's urine to know if you suffer from nephropathy or not. Other tests to determine the functioning of kidneys are - S.Creatinine, eGFR, Albumin/Creatinine Ratio (ACR), 24 Hour Urine Protein, Renal Function Tests, etc. A diabetic person should therefore go in for yearly tests.
In a given situation such as this, dialysis or kidney transplant comes to your aid. Both are done when kidney functions are irreversibly damaged. Dialysis can be of two kinds; Hemodialysis or Peritoneal dialysis. Dialysis (also called as Renal Replacement Therapy) remedies kidney damage and kidney failure by using a machine to extract salts, wastes and other fluids in excess from the blood to let your blood have a healthy composition.
Dialysis should only be done under the supervision of an experienced nephrologist for best results. In case you have a concern or query you can always consult an expert & get answers to your questions!
3734
people found this helpful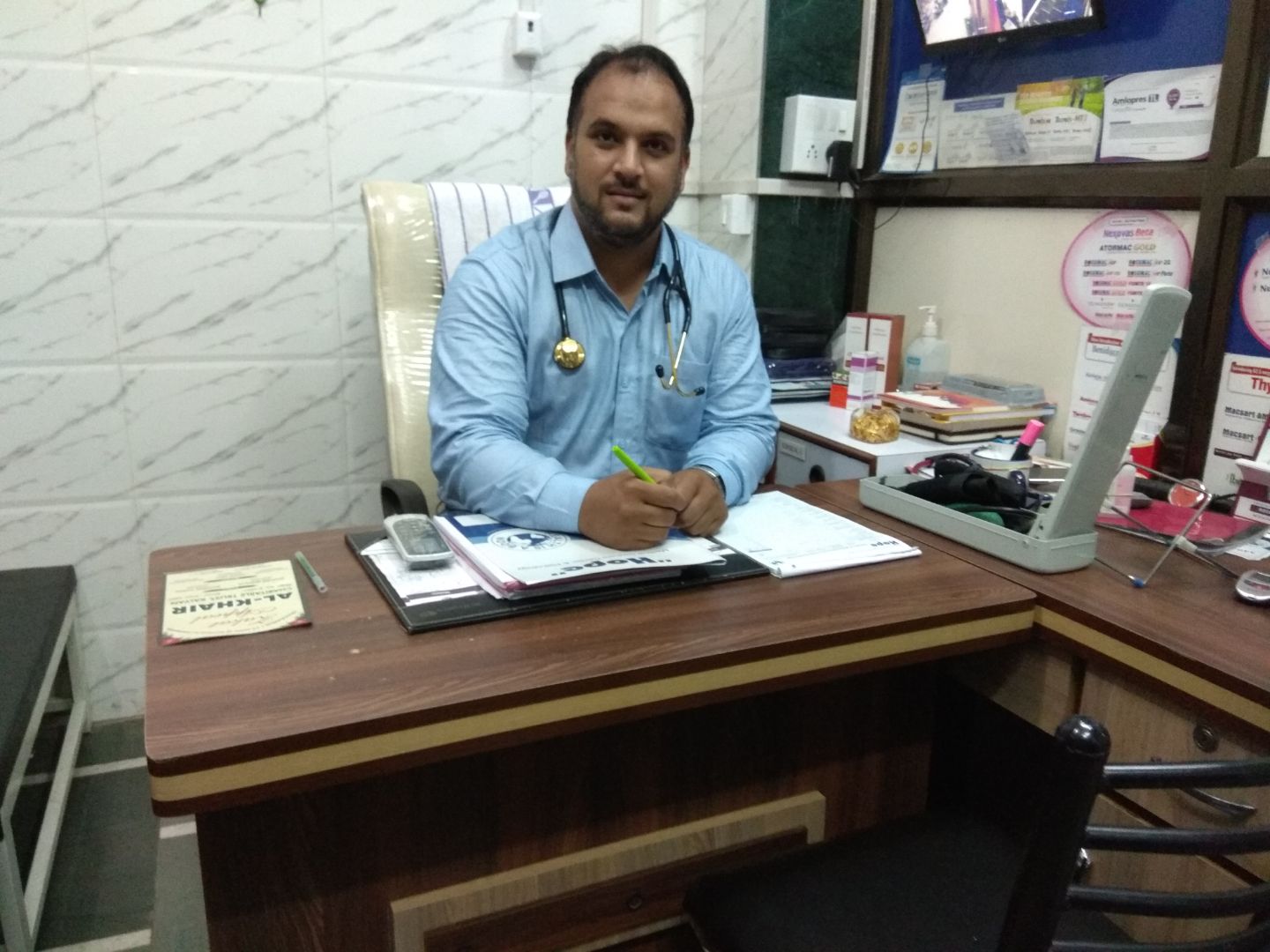 Fellowship in Critical Care Medicine, Post Graduate Diploma in Diabetology (PGDD)
You pass by that cake shop and happen to glance at a sumptuous chocolate cake, and then realization dawns on you that you are not allowed to eat simple sugar. Why? The answer to it is diabetes, for which you only have your pancreas to blame. Situated behind the stomach in your body, the pancreas is an organ whose role is to produce hormones and enzymes that aid in the digestive process. One of the hormones that the pancreas produces is insulin which is required by the body to metabolize sugar that is present in various foods.


So, if your pancreas does not produce the required amount of insulin or fails to utilize insulin effectively, it leads to accumulation of glucose in your blood. The improper functioning of the pancreas leads to diabetes. There are four types of diabetes and they are classified with respect to the manner in which the pancreas mal-functions:
Type 1 Diabetes: In this type, the immune system of the body wrongly attacks the insulin producing beta cells of the pancreas. This impairs the ability of the pancreas to secrete insulin, thus leading to Type 1 diabetes. However, even after extensive research in this field, the exact triggers haven't been found yet.
Type 2 Diabetes: Type 2 Diabetes develops when the body becomes resistant to insulin. It can either mean that the pancreas is producing less than normal insulin or the body is not being able to utilize the produced insulin effectively. Factors such as a poor diet and lack of exercise increase the risks of Type 2 Diabetes.
Pre-diabetes: Pre-diabetes is a condition wherein the blood sugar levels are higher than normal, but not high enough to be considered as 'diabetes'. It can again occur due to a reduced secretion of insulin or the inability of the body to utilize the insulin effectively.
Gestational Diabetes: This type of diabetes can develop only during pregnancy. This occurs primarily as the placenta, that connects the fetus with the body's blood supply, produces hormones that impair the functioning of insulin. This type of diabetes can affect both the mother and the child.
Another common link
Pancreatitis is a condition that is marked by an inflammation of the pancreatic cells. This inflammation can damage the beta cells that produce insulin, thus resulting in diabetes. Factors that contribute to it are a poor diet, lack of exercise, presence of excessive calcium in the blood or excessive alcohol consumption.

How can you avoid the same?
It is best that you incorporate lifestyle changes if you have any of these disorders, and talk to your doctor about a treatment plan. Making a few simple lifestyle changes such as eating healthy, avoiding smoking and exercising on a regular basis can reduce the chances of you suffering from both diabetes and any other pancreatic problems. In case you have a concern or query you can always consult an expert & get answers to your questions!
3673
people found this helpful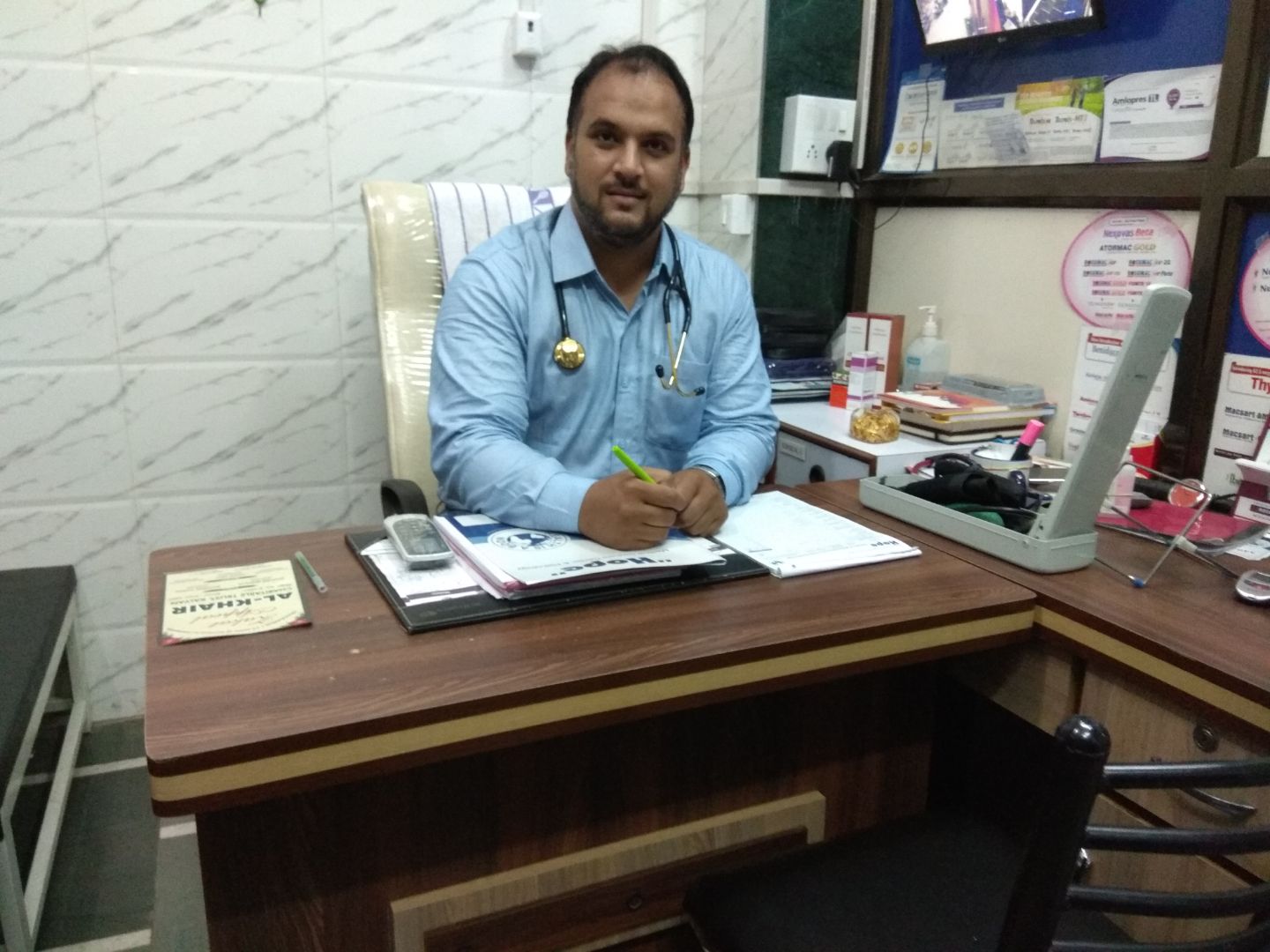 Fellowship in Critical Care Medicine, Post Graduate Diploma in Diabetology (PGDD)
Diabetes is a known and common medical condition in which glucose or sugar levels gradually build up in a person's bloodstream. In such conditions, enough insulin is not present for moving sugar inside your cells. When such a situation arises, sugar is utilized for obtaining energy. Due to this, your body will tend to rely on alternative sources of energy in the muscles, tissues, and organs. This process continues resulting in a chronic disorder.

Symptoms of chronic or Type 2 diabetes
Warning signs of type 2 diabetes usually develop very slowly. You might have it for years without even knowing about it. Due to excessive sugar building within your bloodstream, fluid tends to come out from tissues. In turn, your thirst might increase and lead to frequent and excess urination because of additional water consumption. If you have chronic diabetes and is unaware of it, then gradually fluid might be pulled out from eyes' lenses and lead to blurred vision along with an inability to focus properly.

Some patients with type 2 diabetes also get affected by frequent kidney, skin, bladder infections. Due to high blood sugar level, such infections might take a long time to heal completely. If you possess dark patches and velvety skin especially in the folds of neck and armpits or any other body parts, then it will be a wise decision to consult your physician immediately as it is another warning sign of chronic diabetes.

Besides increasing thirst, another basic and contradictory symptom of type 2 diabetes is increased hunger along with weight loss. Despite consuming more food than usual to cope up with the increased hunger, an individual having high blood sugar may lose weight. You might also feel irritated or tired if the cells of your body are deprived of sugar. Various other symptoms including foot pain, yeast infections, itchy skin, numb feeling, etc. are also present and the signs become severe and more dangerous with the progress of the disease.

What is the perfect time to visit a doctor?
If you notice any of the above mentioned symptoms of chronic diabetes, then that is the best or perfect time to see a physician. It is not mandatory that you will definitely have this health disorder if you observe any symptom within yourself. If you have excessive work pressure for a couple of days, then for sure you will feel exhausted. But, that does not mean your fatigue is the warning sign of diabetes. For being, sure enough, it is best to consult a trained medical practitioner.

Without proper treatment, diabetes can also become threatening to life. This chronic health disorder might result in complications related to heart, and during pregnancy, it can prove deadly.Maintaining a healthy eating habit, controlling weight, performing a daily physical exercise and consuming recommended medications will help in controlling high blood sugar level. In case you have a concern or query you can always consult an expert & get answers to your questions!
3571
people found this helpful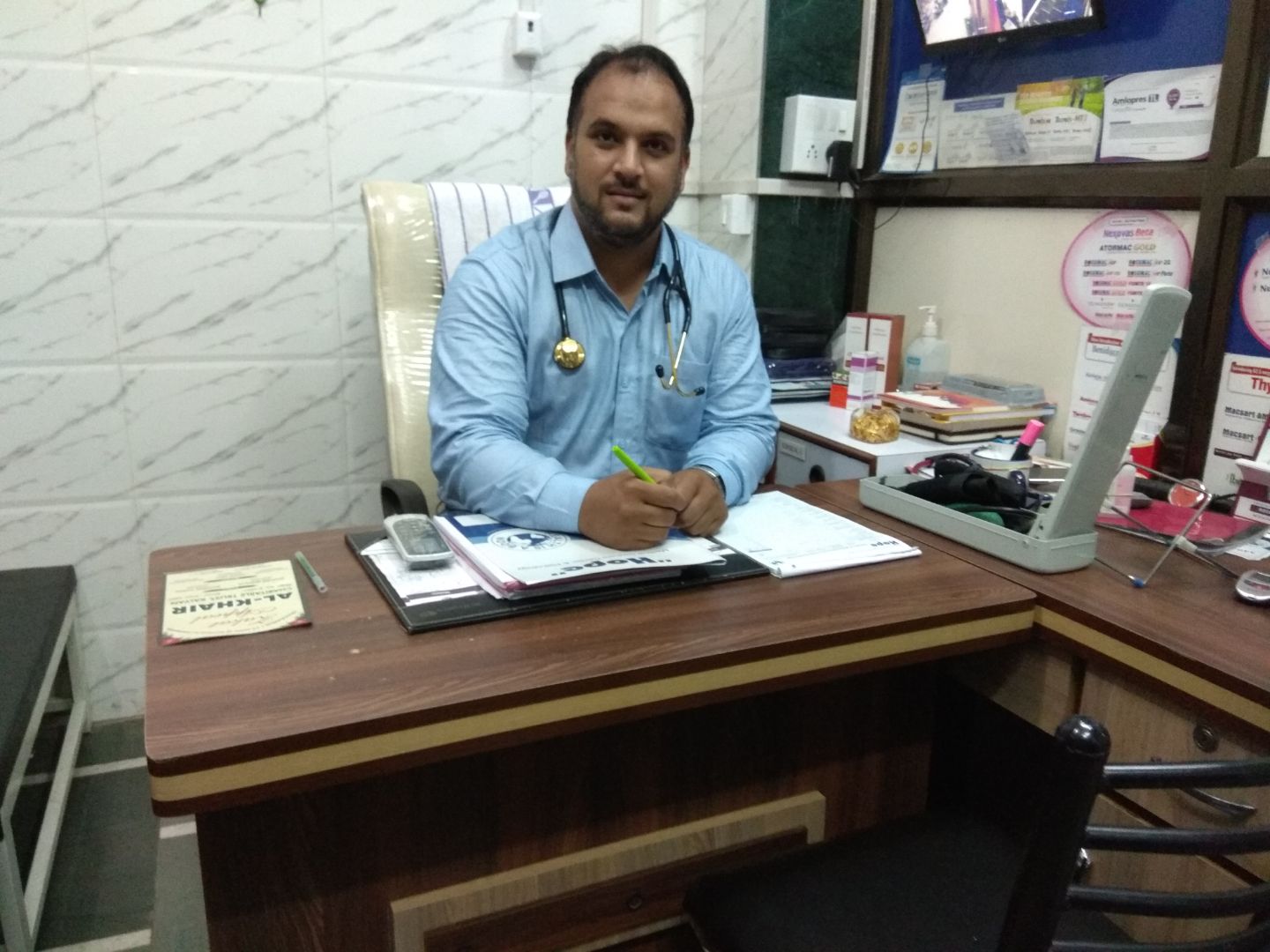 Fellowship in Critical Care Medicine, Post Graduate Diploma in Diabetology (PGDD)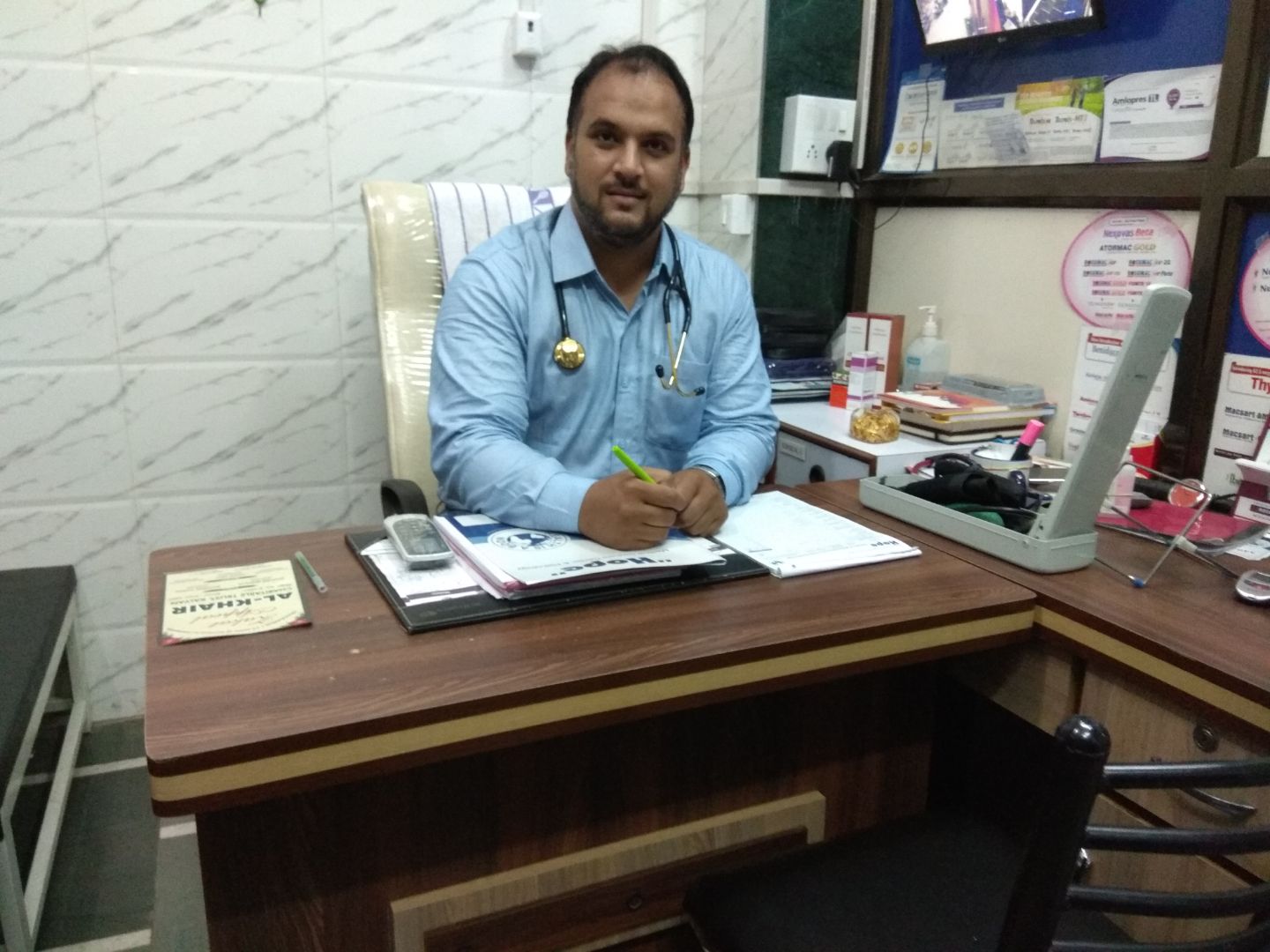 Fellowship in Critical Care Medicine, Post Graduate Diploma in Diabetology (PGDD)
Uncontrolled diabetes can be life-threatening. Prevent these serious diabetes complications by learning the warning signs.
People with type 2 diabetes are at increased risk of many serious health problems, including heart attack, kidney failure, nerve damage, stroke, vision loss, amputation. But by keeping your diabetes in check — that means maintaining good blood sugar control, you can prevent many of these.
HEART ATTACK
Chest discomfort that feels like pressure, squeezing, fullness or pain in the center of your chest, lasting for a short time or going away and returning.
Pain elsewhere, including the back, jaw, stomach, or neck; or pain in one or both arms.
STROKE
Stroke warning signs may include:
Sudden numbness or weakness in the face, arm, or leg, especially if it occurs on one side of the body.
Feeling confused.
Difficulty walking, talking and lacking coordination.
NERVE DAMAGE
People with diabetes are at increased risk of nerve damage, or diabetic neuropathy, due to uncontrolled high blood sugar. Nerve damage associated with type 2 diabetes can cause a loss of feeling in your feet, which makes you more vulnerable to injury and infection. You may get a blister or cut on your foot that you don't feel and, unless you check your feet regularly, an infection can develop. Untreated infections can result in gangrene (death of tissue) and ultimately amputation of the affected limb.
ALTERED IMMUNE SYSTEM
Diabetes can also make it more difficult for your body to fight infections, causing skin problems. Various skin conditions are linked to diabetes, and even the most minor cuts or sores can turn serious fast. Any bumps, cuts, or scrapes should be cleaned and treated with an antibiotic cream and monitored carefully.
Type 2 diabetes increases your risk of kidney disease, or diabetic nephropathy, a condition in which the blood vessels in your kidneys are damaged to the point that they cannot filter out waste properly. If left untreated, dialysis (a treatment to filter out waste products from the blood) and ultimately a kidney transplant may be needed.
Typically, you won't notice symptoms of kidney disease until it has advanced. However, if you experience any of the following symptoms, visit your doctor:
Swelling in your ankles and legs.
Leg cramps.
A need to go to the bathroom more often at night.
A reduction in your need for insulin.
Weakness and paleness.
The best way to prevent type 2 diabetes-related kidney problems is to have your urine, blood, and blood pressure monitored regularly and to keep your blood sugar and blood pressure under control.
EYE PROBLEMS
People with type 2 diabetes are at risk of several eye conditions, including diabetic retinopathy (which affects the blood vessels in the eye), glaucoma, and cataracts. If left untreated, these conditions can cause vision loss.
Visit your doctor if you notice any of these warning signs:
Blurry vision that lasts for more than two days.
Sudden loss of vision in one or both eyes.
Floaters, black or gray spots, cobwebs, or strings that move when you move your eyes.
A sensation of seeing "flashing lights".
Pain or pressure in one or both eyes.
HIGH BLOOD SUGAR (HYPERGLYCEMIA)
Hyperglycemia means you have too much sugar in your blood. High blood sugar doesn't always produce symptoms; therefore, it is important to check your blood sugar regularly, as indicated by your doctor. When symptoms of hyperglycemia occur, they may include:
Extreme thirst.
Feeling tired and weak.
Blurry vision.
The key to preventing many of the complications of diabetes is to keep your blood sugar at a healthy level. To do this eat right, exercise, monitor your blood sugar as recommended by your doctor, and don't smoke.
A healthy lifestyle is your road map for managing diabetes, which is the key to preventing or delaying complications:
Follow a healthy eating plan.

Be physically active for at least 150 minutes a week (just 30 minutes, 5 days a week).

Manage your ABCs:

A regular A1C test to measure your average blood sugar over 2 to 3 months; aim to stay in your target range as much as possible.

Try to keep your blood pressure below 140/90 mm Hg (or the target your doctor sets).

Control your cholesterol levels.

Stop smoking or don't start.
For people with diabetes, controlling blood pressure has big benefits: it reduces the risk of heart disease by as much as 50% and the risk of kidney, eye, and nerve disease by about 33%.
Lose weight if you're overweight—just a 5% to 7% weight loss lowers the risk for complications. That's 10 to 14 pounds for someone who weighs 200 pounds.
Take medicines as prescribed.
In case you have a concern or query you can always consult an expert & get answers to your questions!
3502
people found this helpful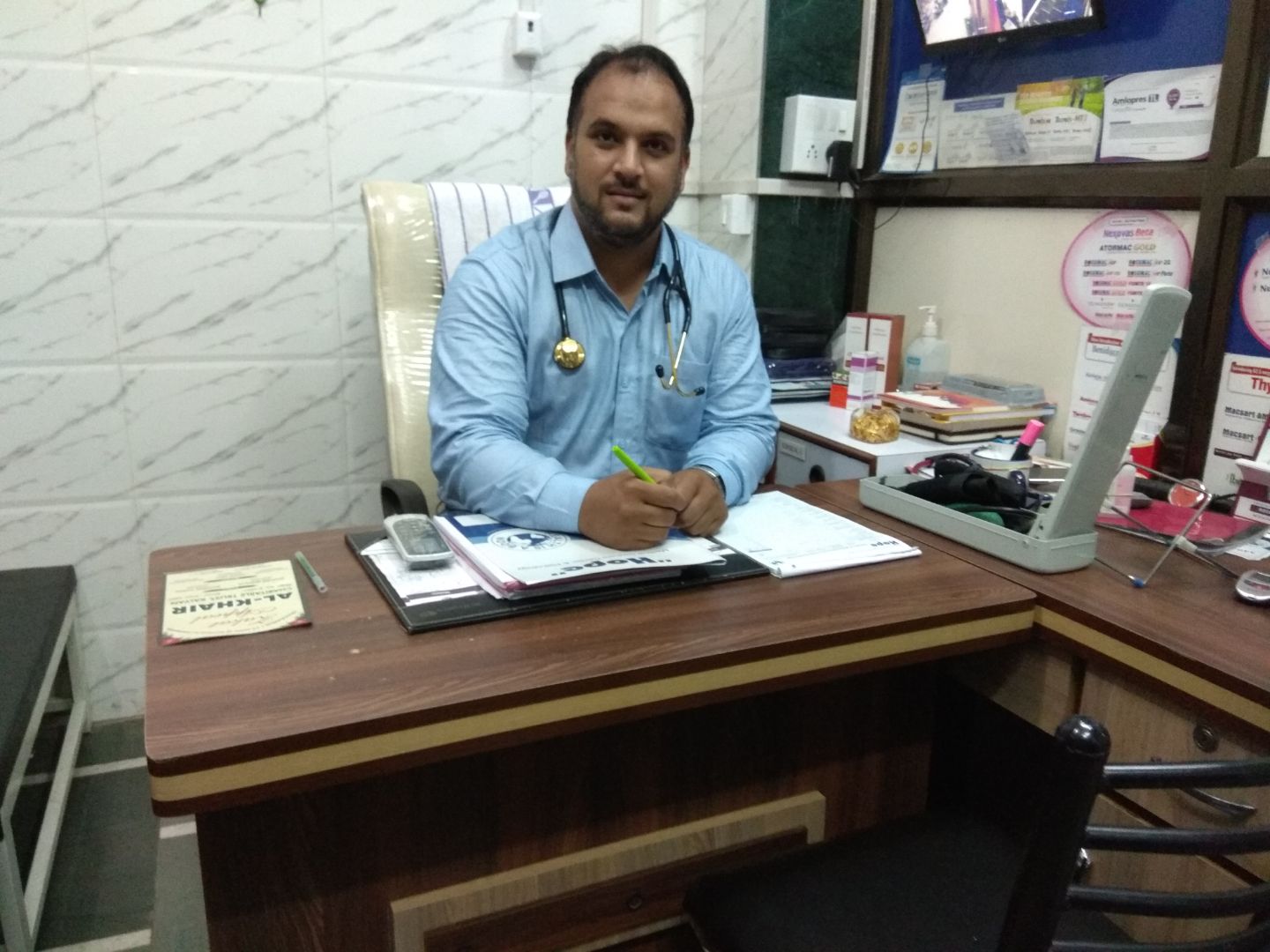 Fellowship in Critical Care Medicine, Post Graduate Diploma in Diabetology (PGDD)
Near By Doctors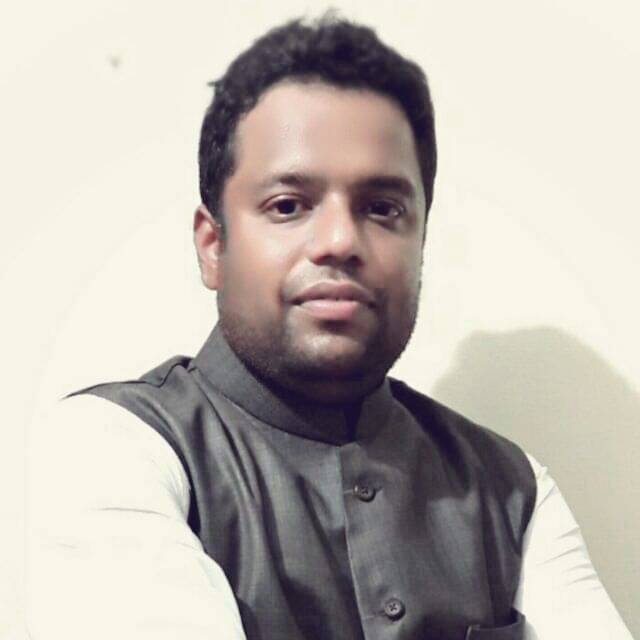 Fellowship in Diabetes (Liverpool), PGDM Reproductive and Child Health , CCMH, ACMDC (Diabetes and Cardiovascular Disease ), Fellowship in Diabetic Footcare Management , MBBS Bachelor of Medicine and Bachelor of Surgery, Fellowship in Diabetes (Liverpool), PGDM Reproductive and Child Health , CCMH, ACMDC (Diabetes and Cardiovascular Disease ), Fellowship in Diabetic Footcare Management , MBBS Bachelor of Medicine and Bachelor of Surgery
Diabetologist
Book Appointment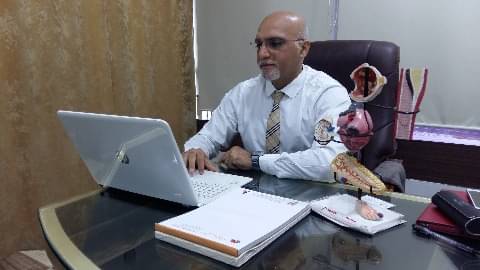 Diploma in Diabetology, P.G. Diploma in Health Science (Diabetology), Certificate Course in Evidence based Diabetes Management -, MBBS
Diabetologist
Advance Diabetes and Asthma Clinic,
Book Appointment