About
Customer service is provided by a highly trained, professional staff who look after your comfort and care and are considerate of your time. Their focus is you.
...more
Customer service is provided by a highly trained, professional staff who look after your comfort and care and are considerate of your time. Their focus is you.
More about Dr. Lath's Polyclinic
Dr. Lath's Polyclinic is known for housing experienced General Physicians. Dr. Shiv Kumar Lath, a well-reputed General Physician, practices in Jharsuguda. Visit this medical health centre for General Physicians recommended by 56 patients.
Timings
MON-SAT
09:00 AM - 01:00 PM
05:30 PM - 08:00 PM
Location
Sarbahal
Jharsuguda,
Odisha
-
768201

Get Directions
Photos (4)




Doctor in Dr. Lath's Polyclinic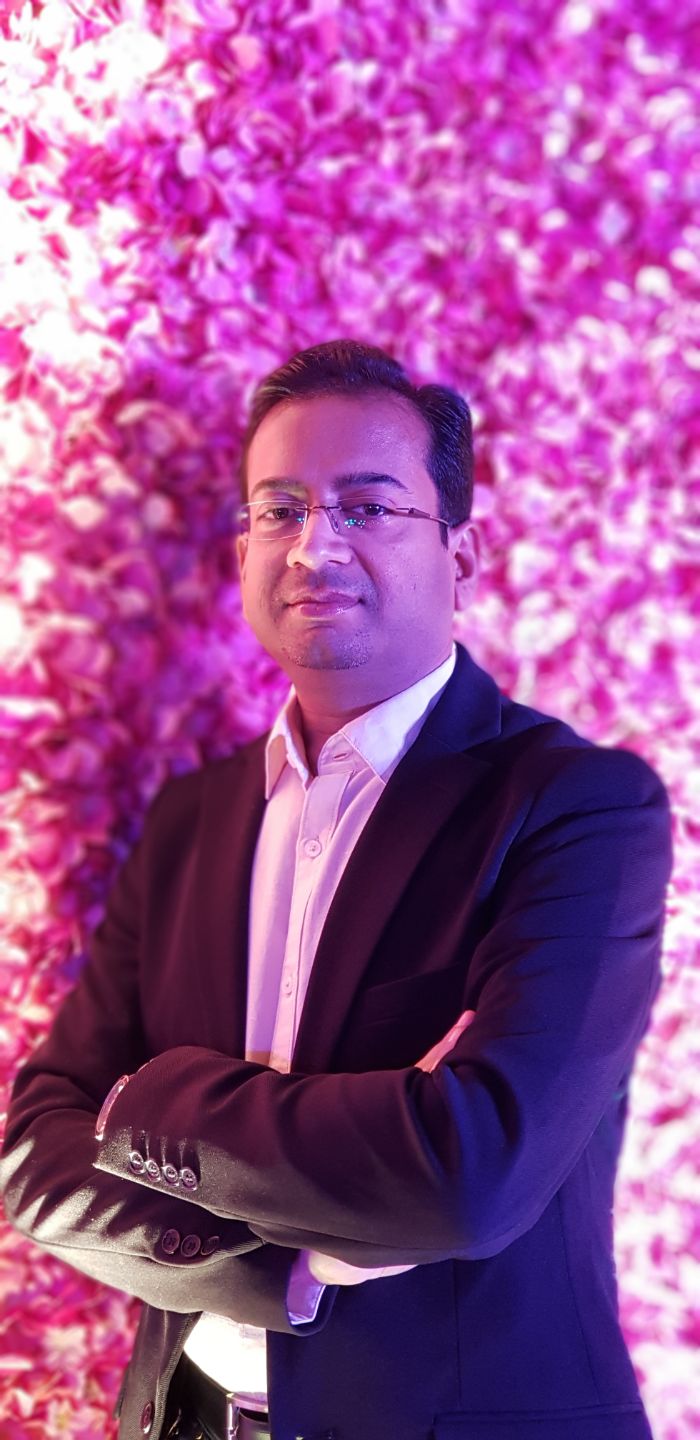 MD - Consultant Physician
General Physician
Get ₹125 cashback on this appointment (No Booking Fee)
₹300 online
09:00 AM - 01:00 PM
05:30 PM - 08:00 PM
Services
Submit Feedback
Submit a review for Dr. Lath's Polyclinic
Your feedback matters!
Write a Review
Patient Review Highlights
"Professional"
1 review
"Well-reasoned"
1 review
"Helped me impr..."
1 review
"Practical"
1 review
"knowledgeable"
4 reviews
"Caring"
2 reviews
"Very helpful"
13 reviews
"Saved my life"
1 review
Reviews
Prabir
May 11, 2017
I consulted Dr Shiv Lath who is a known general physician in Odisha. I was suffering from HIV Aids and his treatment helped me to great extent. He ensures that he gives enough time to each patient. I owe him a big thanks for making me fine again. I read an article of Dr Shiv Lath in the paper and made contact. In order to diagnose my problem completely he asked me a number of questions. Both Shiv Kumar Lath and staff were very helpful. Even after my treatment with my old doctor, I never felt so much relief, but he has treated me completely.
Atefeh
Apr 18, 2017
Not only he is very calm and composed, but is also a very understanding doctor. It was so quite pleasant in the DR LATH'S POLYCLINIC. Overall difficulty swallowing treatment was very effective. I was panicked, because I never thought I will suffer from difficulty swallowing like this. My case was extremely serious, but he really handled it very nicely. I must say the hygiene was maintained very nicely in the DR LATH'S POLYCLINIC. It's been more than a year that I was experiencing this issue
Dyumna
Jun 14, 2017
the cold cough was increasing day by day. Dr Shiv Kumar Lath is not just friendly, but also is very motivating. In the past I consulted so many doctors, but nobody was able to help me with my cold cough, but he has helped me immensely. I searched him online and saw his reviews. Both Dr Shiv Kumar Lath and staff were very helpful. It's been more than a year now, and I have noticed considerable change in myself. he has in depth knowledge and ensures that he explains the problem in detail.
Baran
May 27, 2017
I was diagnosed with jaundice. It's been so long, I had lost all hope, but then I met Dr Shivand I am hopeful again that I will be fine. The friendliness of staff is the best in his clinic. One of my colleague referred him. Not only he is very calm and composed, but is also a very understanding doctor. The guidance he gave me has helped me immensely with my situation.
Kishmish
Feb 13, 2017
My boss referred me Dr Shiv Kumar Lath as I was suffering from haedache. He is not just friendly, but also is very motivating.He handled my case with great ease. The overall traetment he gave was quite beneficial for me. I thank him for treating me so patiently, his treatmnet was very effective. I owe him a big thank .
Raghuveer
Mar 18, 2017
I was suffering from acute stomach ache. I consulted a general physician who is famous in Jharsuguda . He recommended ERCP which gave a positive result. The doctor is very nice. He suggest only the necessary treatments. I was benefitted with his treatment.
Matheysh
Apr 11, 2017
I had a cramping issue in my leg muscles. I was quite worried about the issue. I could not understand what treatment should I take. But Dr Shiv Kumar Lath helped me in the fast recovery. i owe him a big thank for helping me in resolving the issue.
Sagar
Jul 7, 2017
Thanks to Dr Shiv for treating my thyroid disorder. My condition was degrading day by day but after consulting Dr Shiv, I am perfectly fine. I thank him for providing me the best suitable treatment. I am glad that I chose to consult him.
Jamuna
Apr 30, 2017
I was undergoing stress which was affecting my day to day life. i thank Dr Shiv for helping me resolve the issue. after his treatment, I am much better than before. He is really a great doctor and has broad knowledge in this field.
Sanjiv Sarkar
Dec 15, 2016
I found the answers provided by the Dr. Shiv Kumar Lath to be practical. the suggestion was very practical and acceptable.thanks
Nitin
Dec 10, 2016
Dr. Shiv Kumar Lath provides answers that are very helpful. Thanks alot sir
Feed
Shared 6 months ago • Featured Tip
https://youtu.be/XFfoS5JGf8c
Shared 10 months ago • Featured Tip
Walking is a low intense cardio exercise that is suitable for all age groups. For people with bone problems and back pain, walking is the perfect exercise. It is less stressful on the body and has similar benefits to running or jogging. So if you are looking for reasons to jump on the bandwagon of walking as an exercise, here are a few:
1.Good for the Heart
Running puts some amount of stress on your heart muscles but does not seem to reduce the chances of premature death; whereas walking at a brisk pace puts less stress on the heart and considerably reduces the risk of premature death. Running may also cause inflammation in the muscles of the heart and increases free radicals in the body.
2.Increases immunity
Walking has a beneficial effect on the immune system of the body vis-à-vis running. Running may induce conditions in the body which allow various bacterial infections like cold to foster. You end up falling sick more often if you run.
3.Helps in weight loss
Walking is a steady state exercise resulting in moderate levels of heart rate. Moderate heart rate sustained for 45-60 minutes is advised to lose fat. Running tends to raise the heart rate to drastic levels which cannot be sustained for long, thus leading to reduced fat loss.
4.Stress on the joints
Running is a vigorous activity that places a lot of stress on the knee joints and the lower back. If you have conditions such as osteoarthritis and lower back pain, then running is a strict no for you. It is recommended to walk at a brisk pace for an hour every day for maximum benefits.
5.Walking can be done anywhere
You can take a walk inside your office premises or even walk back to your home after work due to the light nature of the exercise. Running or jogging may require proper gear and may not be suitable for all places.
22
people found this helpful
Shared 1 year ago • Featured Tip
Sadly, there is no known cure for HIV. However, it can be controlled through medication. HIV or the Human Immunodeficiency Virus attacks the body's immune system and over time leaves it vulnerable to a number of other diseases. In its most advanced stages, it can lead to AIDS. Hence, it is essential to control this virus in its early stages.
HIV treatment is known as Antiretroviral therapy or ART. This involves taking a series of HIV medicines on a daily basis. ART can help HIV patients live a longer, healthier life and can also reduce the risk of HIV transmission.
The first step towards getting treated for HIV is to get tested. This can be easily done at your nearest health center and the results will be kept confidential. With HIV prevention is better than cure and hence, if you have more than one sexual partner, you must insist on them getting tested as well.
As soon as you test positive for the virus, start the treatment. Do not wait till you start feeling sick. ART can be taken by anyone at any stage of the condition. If you are pregnant, breast feeding or have been diagnosed with early HIV infection, this is all the more important.
HIV medication works by preventing the HIV cells from multiplying and thus reduces the amount of HIV cells in the body. A low level of HIV cells gives the immune system a chance to recover and strengthen itself. A lowered HIV count also reduces chances of transferring the virus to another person.
ART involves following a regimen of a number of medicines. There are 25 HIV medicines that can be grouped under six drug classes depending on how they affect HIV cells. These include:
1. Nucleoside Reverse Transcriptase Inhibitors
2. Non-Nucleoside Reverse Transcriptase Inhibitors
3. Protease Inhibitors
4. Fusion And Entry Inhibitors
5. Pharmacokinetic Enhancers And
6. Integrase Strand Transfer Inhibitors
Usually, a person is prescribed 3-4 HIV medicines from a minimum of 2 drug classes. A number of factors go into deciding what form of HIV treatment is most suitable to a patient. This includes the person's individual needs, symptoms presented, potential drug interactions and possible side effects. Convenience of following the regimen and costs are also taken into account while prescribing a form of treatment to a HIV patient.
Once treatment is started, ART can be proven to be effective within 3-6 months by lowering the number of HIV cells in the body.
8
people found this helpful
Shared 1 year ago • Featured Tip
Can beer be a healthy drink? Despite the common myths surrounding alcohol consumption and the adverse effects that it has on a person in the long run, a controlled and well-balanced intake of beer is not as bad as it would seem.
Here are a few reasons proving that beer can be healthy for you if taken in the right amount and quantity.
In comparison to other alcoholic beverages, beer is relatively healthier for your kidneys. As a matter of fact, studies show that a bottle of beer can actually reduce the risk of acquiring kidney stones by up to 40%.
Fiber, as we all know, plays a vital role in digestion. The presence of up to one gram of soluble fiber in just a 30 ml glass of beer (dark beer, in particular) makes the beverage very beneficial for digestion.
Fiber present in beer can also help reduce the level of LDL cholesterol (a harmful proponent of cholesterol).
It has been proved that beer is a rich source of various B vitamins like vitamin B1, vitamin B2, vitamin B6 and vitamin B12.
The presence of both nicotinic acid and Lactoflavin in beer makes it an effective cure for insomnia.
Beer is also helpful in the prevention of blood clots.
The presence of high levels of silicon in beer is responsible for bestowing a stronger bone density.
Studies have concluded that beer can also reduce the risk of suffering a heart attack.
Unlike their non-drinking counterparts, beer drinkers are less vulnerable of experiencing dementia or Alzheimer's disease.
Because of the presence of certain vitamins, beer has a ton healthy nourishing benefits for the skin.
Beer is also useful in fighting against stress.
What are the recommended safe limits of Beer?
Men should drink no more than 14 units of Beer per week, these units should be spread out through the week and they should have at least two alcohol-free days a week.
Women should drink no more than 14 units of Beer per week, these units should be spread out through the week and they should have at least two alcohol-free days a week.
Pregnant women or women trying to conceive should not drink alcohol at all. If they do choose to drink, to minimise the risk to the baby, they should not drink more than 1-2 units of beer once or twice a week and should not get drunk.
Despite the above people with increased Triglyceride, Uric Acid should be restricted for consumption of alcohol. People with fatty liver patient with other medication for hypertension, etc. also should refrain from drinking.
People with diabetes who drink should follow these alcohol consumption guidelines:
Do not drink more than two drinks of alcohol in a one-day period if you are a man, or one drink if you are a woman.
Drink beer only with food.
Drink slowly.
Avoid "sugary" mixed drinks, sweet wines, or cordials.
In case you have a concern or query you can always consult an expert & get answers to your questions!
39
people found this helpful
Shared 1 year ago • Featured Tip
High blood pressure is a condition which occurs when the pressure of the blood flow through the arteries increases, resulting in intense pressure. Hypertension occurs when the systolic pressure (pressure at which the heart pumps blood) and the diastolic pressure (pressure at which the heart relaxes) is more than 140 and 90 respectively.
Symptoms of high blood pressure are:
Shortness of breath: If you have high blood pressure, then you may experience regular shortness of breath.
Headaches: You may experience headaches on a regular basis.
Weakness of the heart muscles: Hypertension results in a weak heart which may not be able to pump blood properly.
Narrowing of blood vessels: Narrowing of blood vessels may lead to other complications such as failure of the kidneys, heart and brain.
Vision problems: It may lead to vision problems as blood vessels in the eye may be affected.
The various causes of blood pressure are:
Tobacco: If you smoke on a regular basis, you put yourself at an increased risk of getting affected by blood pressure.
Lifestyle: Not exercising regularly, eating a sodium rich diet are all factors which can increase the chances of hypertension.
Age: The chances of getting affected by hypertension increase as you age.
Weight: Being excessively obese also increases your risk of getting affected by hypertension.
Diabetes: Being diabetic makes you more prone to getting affected by diabetes.
Hyperthyroidism: If you have an overactive thyroid gland, then it may result in hypertension.
Hypertension may result in various health complications in the body such as:
3343
people found this helpful
Shared 1 year ago • Featured Tip
A sensation of pain in the chest is almost automatically associated with having a heart attack. While it is true that it is one of the best indicators of a heart attack, there are quite a few other things which can cause one's chest to pain and not all need to necessarily be as time critical as a heart attack. So, what are the various things one should be aware of when it comes to pain in the chest? In order to understand chest pain better, it is first very important to understand the various types of chest pain better! So, there is a sharp pain, its opposite which happens to be a dull pain, burning, aching, stabbing pain, as well as a crushing sensation.

Let's start with the elephant in the room, which is medically known as myocardial infarction or referred to as the infamous heart attack. This occurs when the muscle cells, which are located in the heart die on account of not enough blood flowing through the heart. In simple terms, the best way to get to know that one is having a heart attack is when the person feels a seriously crushing pain in the centre or the left side of the chest. What could be said to be unique about this type of pain is that resting does not make it better.
Another condition of the heart which is often mistaken by the layman for a heart attack happens to be myocarditis. Inflammation of the heart muscle leads to fatigue and a fast beating of the heart. The person would also experience some difficulty breathing.
Heart disease can come in multiple forms and one of those is known as CAD or Coronary Artery Disease. When there is a blockage in the blood vessels of the heart, the pain [which is known as angina] is caused by this blockage. The probably solitary source of good news is that permanent damage to the heart is not caused by CAD!
That being said, a heart attack is a greater possibility. The pain in the chest could spread to the jaw or the back, or even the arm. The sensation is that of the body part being squeezed. The first thing to be done when angina occurs is to rest in order to lower the pain.
While these conditions have focused on the heart, pneumonia affecting the lungs can cause deep chest ache. It causes a cough and chills. There is also likely to be pus from the respiratory tract which is coughed up!
Asthma is yet another respiratory issue which could cause chest pain! If you wish to discuss about any specific problem, you can consult a general physician.
3765
people found this helpful
Asked for male, 27 years old from Durgapur
muscular pain,not to worry still do an ECG. avoid muscle strain. pain killer after consulting a doctor
1
person found this helpful
Shared 1 year ago • Featured Tip
At present 3 out of the 5 people are suffering from diabetes and it is the 7th leading cause of death worldwide. Moreover, it is no more restricted just to adults and affects children as well. Diabetes is a metabolic disease resulting in increase in the level of glucose in the body. Glucose is a source of energy for the cells making up the muscles and other tissues in the body. But if the level of glucose goes up, it shows the sign of danger. Diabetes is of 2 types:
Type 1: Body fails to produce insulin.
Type 2: Body fails to produce enough insulin which is required by the body.
There are no definite signs of diabetes. It simply varies from person to person. In many of the cases it goes unnoticed. Such signs are as follows:
Sudden weight loss: You might experience a sudden weight loss of 5 to 10 kgs within a month. This happens when sugar metabolism ceases very quickly. Insufficient insulin prevents the body from taking in glucose in the body cells from the blood to use as energy. In such a scenario the body starts burning fat and muscle for energy. This results in weight loss.
Intense hunger: The cells in your body might not get enough energy either due to absence or improper functioning of insulin in your blood. This makes you hungry quite often.
Excessive urination and thirst: Due to diabetes, the glucose level in the body goes up. The kidneys are overloaded with the burden of working overtime for filtering and absorbing the excess glucose in your body. The excess sugar, which the kidney cannot store is excreted out of your body. This makes you urinate frequently. Due to frequent urination the body gets dehydrated which makes you feel thirsty more often.
Blurred vision: Due to the high level of glucose in your body tissues gets pulled away from the lens of the eyes. This results in vision issues. If not treated on time, it may even lead to blindness.
Increased fatigue: The cells in your body might not get enough energy either due to absence or improper functioning of insulin in your blood. This makes you restless more often and you may even feel too weak to do your regular activities.
If you notice any of these signs, get the level of sugar in your checked and take the required remedies. It is good to get it treated as early as possible rather than facing immense trouble in future. If you wish to discuss about any specific problem, you can consult a endocrinologist and ask a free question.
3447
people found this helpful
Asked for female, 30 years old from Mumbai
Do a CBC, ECG and report. I think it is due to anxiety in your case. Try meditation to relax and relieve.
1
person found this helpful
View All Feed
Near By Clinics
4.4
(

34

ratings)
Sarbahal, Jharsuguda,
Jharsuguda
View Clinic