About
We will always attempt to answer your questions thoroughly, so that you never have to worry needlessly, and we will explain complicated things clearly and simply.
...more
We will always attempt to answer your questions thoroughly, so that you never have to worry needlessly, and we will explain complicated things clearly and simply.
More about Chavan Dental Clinic
Chavan Dental Clinic is known for housing experienced Dentists. Dr. Veena Chavan-gawand, a well-reputed Dentist, practices in Jalgaon. Visit this medical health centre for Dentists recommended by 89 patients.
Timings
Location
C/o Dr T.D.Chavan Hospital,Dhule Road,Amalner
Jalgaon,
Maharashtra
-
425401

Get Directions
Doctor in Chavan Dental Clinic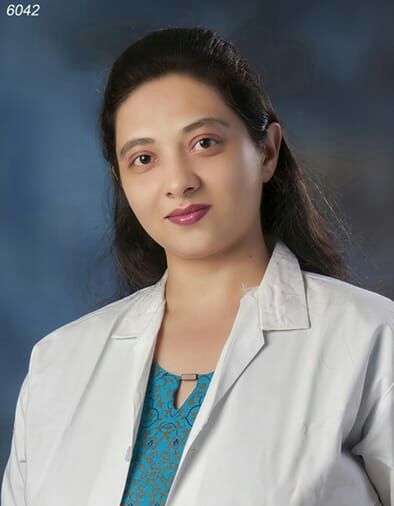 Services
Submit Feedback
Submit a review for Chavan Dental Clinic
Your feedback matters!
Write a Review
Feed
You can give him zincovit syrup once daily for atleast a week. And also apply zytee its and topical application will help in relieving the ulcer pain. Apply it specially before meals. Avoid spicy food and fastfood. Include good amount of fruits fruit juices milk in diet. Also see that he jas a balanced diet.
Yes I can do laminates or composite restoration in your teeth. Its is good option if other teeth are well aligned. Cost may vary accordingly.
1
person found this helpful
post extraction care/care after tooth removal
A doctor may suggest tooth extraction in certain conditions.pre medications can be prescribed in case of septic or infection.patient is always advised to have meal before tooth removal procedure.extraction is usually done under local anesthesia.following extration a cotton pack is beign given.patient has to hold the pack inbetween teeth tightly for 45minutes.this will help in controling bleeding and clotting of blood.remove cotton pack after 45 minutes.do not touch the extraction area with fingure or tongue.patient can have cold juice milk shake or icecream after an hour of extraction.take first dose of prescribed medicine after an hour.patient can even apply icepack on check area to prevent post extraction swelling.do not spit or gargle till 24 hours from tooth removal.this may cause bleeding from socket again.patient is adviced to swollow mouth saliva till 24 hours.take soft liquid and cold diet till 2 days from extraction.hot beverages like tea or coffee should be avoided completely.take ur medication regularly.go for followup on third day.if healing is good patient can now shift to normal diet and brushing routine.if suture where given it will be removed around a week after the procedure.the extraction socket must be kept clean n hygiene must be followed.warm water gargles must be done after every meal from the third day post extraction.do consult your doctor if patient has pain/swelling after extraction.

Gums in normal state are pink in colour are firm. The first stage of gum infection is usally indicated by gum bleeding in later stage one may notice reddness in colour swollen gums some may also notice bad odour and bitter taste. The priniple cause of gum disease is poor oral hygiene. Presence of tarter calculus or plaque which usually occurs due to improper brushing. Gum diseases are usaually painless in initail stagegs so people tend to overlook problems like bleeding gums and swollen gums. The frist line of treatment is scaling and polishing. Thats is cleaning of teeth and removal of plaque tarter. Some medication topical ointments and use of mouthwash may also be required.
As we say precaution is better than cure so for healthy gums
-practise good oral hygiene
-brush twice daily
-use warm water for gargles
-use a good quality soft toothbrush
-change your brush every 3-4 months
-garlge with warm water after every meal
-avoid junk and sticky food
-visit your dentist every six months.
daily oral care routine
one needs to follow certain daily care routine to keep your teeth at its optimal health.
the first and very important step is brushing your teeth twice daily.a proper brushing technique must be followed.small circular motion must be used to clean teeth.i suggest my patients to stand in front of mirrior each time they brush teeth so that they can follow proper way.give 10mins in morning and 10 mins before bed for brushing.always use a soft toothbrush and change ur brush every 3-4 months.always use warm water to gargle.one can use a mouthwash on daily basis to add in more benefit of cleaning.use of floss must be incorporated if patient has gaps in between teeth and area is not being cleaned properly by brushing alone.do gargle with warm water after every meal.limit intake of junk food sticky food and airated drinks.one can use sugarfree chewing gums for gum massage and enhance salivary flow.this will help u to reduce acid production by bacteria hence changes of cavitation is also reduced.to enhance gum health one can use gumpaint freely available at chemist or even honey to massage gum with finger tip.this helps in increasing blood flow to gums and keeps gums infection free healthy and strong.have a balanced nutritional diet n include whole fruits which enhances chewing and gum exercise.
and visit your dentist every six months to check for cavities and gum infection.quit habbits like smoking and tobacco chewing which are harmful for oral as well as overall health.wish u healthy living
A deeper cavity may need rct and other if less infected may jus need a filling. Please go ahead with the treatment suggested by your dentist.
5
people found this helpful
The hollowness you can see is the extraction socket.(in my opinion) after tooth extration it may take 30-45 days for new bone formation. Please continue with the medication and do regular followups for further treatment. You can replace the extracted tooth after complete healing with ceramic bridge or implant as suggested by your dentist.
3
people found this helpful
Many women can notice swollen gums during first trimester of pregnancy. This is common and is related to hormonal changes that occurs during first three months. Many women may even notice nodule like growth in gum. This is called as pregnancy tumour. Please dont go on name it donot mean any cancerous lesion. You need not to worry. The reason is poor oral hygiene. One need to undergo a routine scaling that is cleaning of teeth. And yes maintain good oral hygiene thereafter. So brush twice daily. Gargle with warm water after every meal. And take a healthy nutritional diet. Do visit your dentist every six months. Wish you a happy motherhood.
1
person found this helpful
Bad smell or bad breath can be due to poor oral hygiene. Go for full mouth cleaning that is scaling and follow good oral hygiene.
2
people found this helpful
Blood can come from gingiva and not from teeth. You need to undergo checkup it can most probably due to gum infection. Go for a full mouth cleaning from dentist. Practise good oral hygeine. Brush regularly. Use a good quality toothbrush. Change your brush every3-4 months. Gargle with warm water after every meal. And do visit your dentist every six months.
3
people found this helpful
View All Feed