Personal Statement
Hello and thank you for visiting my Lybrate profile! I want to let you know that here at my office my staff and I will do our best to make you comfortable. I strongly believe in ethics; a...
...more
Hello and thank you for visiting my Lybrate profile! I want to let you know that here at my office my staff and I will do our best to make you comfortable. I strongly believe in ethics; as a health provider being ethical is not just a remembered value, but a strongly observed one.
More about Dr. Prof M R Jain
Dr. Prof MR Jain is an eminent and distinguished Ophthalmologist with an immense 58 years of experience in his hands. His reputation and knowledge in the field of Ophthalmology is sky-high. He has received wonderful reviews from a lot of satisfied patients who are genuinely happy with the effective treatment and fruitful results extended to them thereafter. He had pursued MBBS in the year 1958 from SMS Medical College-Jaipur after which He went onto complete his MS in Ophthalmology from the very same college in the year 1961. He is currently in a professional and active membership with FAMS, FICS and FACLP. You can fix an appointment by going to his clinic at Adarsh Nagar, Jaipur, Rajasthan, or you can also reach him via call. The main services and treatments he extends to his patients include eye check-up, eye muscle surgery, oculoplastic surgery, blepharoplasty, lasik surgery treatment and decreased vision treatment. Other services provided by him encompasses retina surgery, squint surgery, refractive surgery, canaloplasty and macular degeneration treatment. Dr. Prof MR Jain is considered one of the best Ophthalmologists who has ethical beliefs and thinks those beliefs must be widely remembered and observed. He also works on the principle of providing effective and quick service to his patients.
Info
Education
MS - Ophthalmology - SMS Medical College - Jaipur - 1961
MBBS - SMS Medical College - Jaipur - 1958
Languages spoken
English
Hindi
Professional Memberships
FAMS
FICS ( USA)
FACLP ( ONDON)
Glaucoma Society Of India (GSI)
AIOS
ROS
Jaipur Ophthalmological Society (JOS 200)
Location
Book Clinic Appointment with Dr. Prof M R Jain

K- 4 - A, Fatehtiba, Moti Doongri Road Adarsh Nagar

,

Jaipur
Get Directions




Consult Online
Text Consult
Send multiple messages/attachments. Get first response within 6 hours.
7 days validity
•
₹200 online
Consult Now
Phone Consult
Schedule for your preferred date/time
10 minutes call duration
•
₹250 online
Consult Now
Video Consult
Schedule for your preferred date/time
10 minutes call duration
•
₹300 online
Consult Now
Services
Submit Feedback
Submit a review for Dr. Prof M R Jain
Your feedback matters!
Write a Review
Patient Review Highlights
"Very helpful"
14 reviews
"Caring"
1 review
"Prompt"
1 review
"Sensible"
1 review
"Saved my life"
1 review
"Helped me impr..."
2 reviews
"knowledgeable"
5 reviews
"Nurturing"
1 review
"Professional"
1 review
Reviews
Bharat Bhushan Chaturvedi
May 16, 2017
Dr M R Jain is India's first Glaucoma expert and his experience speaks for himself. He never let us feel any trouble and the treatment was spot on.
Tiru
Oct 14, 2016
Dr. Prof M R Jain provides answers that are very helpful. Thank you doctor. :)
Bittu
Dec 24, 2016
I found the answers provided by the Dr. Prof M R Jain to be very helpful. Nice
Feed
Shared 1 year ago • Featured Tip
LASIK is a corrective eye surgery that aims at repairing the vision impairment. It is known as laser in situ keratomileusis. This surgery is typically used to fix nearsightedness, farsightedness and even astigmatism. So can this surgery help in removing your spectacles and giving you crystal clear vision? Let us find out!
Definition: The LASIK procedure basically works towards reshaping the cornea, which is the clear portion that coats the eye. This is responsible for proper travel of light to the retina where it must focus in an appropriate manner so as to reach the back of eye.
Corrective Technique: With its cornea reshaping technique, this procedure is effective in correcting vision and removing spectacles for at least 96% of the patients who go through this treatment.
Convenient: The LASIK surgery is a highly convenient one that hardly creates any pain. Numbing drops are used to minimise the pain that may be felt during the procedure. Also, the time taken for the correction is very little with most procedures commencing within a day or two. Further, this procedure does not require any bandages or stitches and usually works with a powerful laser beam.
Eyeglass Dependence Reduction: Most patients have a dramatic improvement in the quality of their vision and do not require glasses, while other patients usually have a reduced dependence on eyeglasses once the surgery is done.
Preparing for the Surgery: To prepare for the surgery, it is imperative to meet and coordinate the details with the eye specialist of the ophthalmologist who will examine your eye carefully and seek to determine the risk of any kind of side effect. Also, the doctor will ask specific questions regarding the medical history of the patient before conducting the surgery. As a part of the preparation, the doctor will also take measurements of the corneal thickness and other such factors like refraction, corneal mapping, pupil dilation and air pressure, so as to carry out the surgery in the most effective manner. Do not wear your contact lenses for at least three weeks before this evaluation so as to get the correct reading which will make the surgery much more effective due to the correct settings applied to the pulses.
Procedure: During the procedure, an instrument known as a microkeratome laser will be used to lift the flap of the cornea which will be peeled back while the corneal tissue is reshaped. Then the cornea flap will be put back in its position.
Remember to be prepared for some amount of dryness in the eyes once the surgery is over. Talk to your doctor about other side effects.
2885
people found this helpful
Shared 1 year ago • Featured Tip
While red bloodshot eyes may look worrisome at first sight, it is not a cause of concern all the time. There are benign, short-lasting bouts that will disappear on their own to serious medical reasons that could require intervention.
Listed below are some common causes and ways to manage red eyes.
Conjunctivitis: The most common cause of red or pink eye is a conjunctivitis infection of the membrane covering the sclera. The blood vessels are irritated and give the eye a red hue. This is contagious and very common in children, needs to be treated with antibiotic drops based on the cause.
Allergy: Be it pollen, dust, dander, or some other chemicals, eyes could be sensitive to it and get inflamed and take on a red color. This can be treated with a combination of prevention by avoiding exposure to the allergen (which causes the allergy) and some antihistamine drops if required.
Contact lenses: Extended or improper use of contact lenses is the main reason for red eyes in contact lens users. There is reduced lubrication, increased accumulation of dust and microbes if the lens is not removed at frequent intervals. Removal of the lens and visits to the doctor are important things for managing it.
Computer Vision Syndrome: With people spending a large amount of time staring at computer screens, tablets and phone screens, the dryness in the eyes increase, thereby, leading to red eyes. The reduced blinking when working on computers also affects the condition. It is therefore very important to take conscious breaks to stare away from the monitors and use special glasses if required. In some cases, eye drops may also be required.
Occupational Hazard: For people working outdoors, conditions such as dust, heat, smoke, and dry air increase the chances of red eyes. Reducing exposure as much as possible and use of protective eyewear is extremely essential.
Dry Eye Syndrome: The tear glands are a constant source of lubrication for the eyes and also cleanse the eyes from the minute dust particles and other irritants. For various reasons, the tears produced may not be sufficient and can lead to red eyes. Artificial tear substitute could be used for managing this.
Some benign reasons like swimming, smoking, lack of sleep, pregnancy, common cold also produce bloodshot eyes. On the other hand, corneal ulcer, uveitis, ocular herpes, glaucoma, and other medical conditions could also lead to red eyes.
If it persists for more than 2 days, is painful, and is associated with discharge or sensitivity to light, it is important to seek medical help, especially if associated with injury or trauma.
2826
people found this helpful
Shared 1 year ago • Featured Tip
A common headache can have a number of reasons behind it, such as defective vision, hetrophoria or convergence deficiency, etc. Now, the question arises as to how they can cause headache. Read on to know more...
Q. Why should defective vision cause headache?
To attain a perfect vision, eyes with defective vision have to make sustained extra efforts, which results in headache. Even if the refractive error is very small, it can be the cause of headache. More prolonged the working and smaller the print, higher the incidence of headache.
Q. Can this occur at all ages?
Yes, it can occur at all ages. However, with age, the resistance decreases and hence elderly people are more prone to get headache. More the use of computer, mobiles, TV or prolonged studies precipitates headache
Q What is Hetrophoria?
Normally, both eyes always remain parallel, but in some cases, eyes have slight tendency to develop minor squint, may be convergent or divergent. This is called Hetrophoria or Latent squint. Such patients have to take extra strain to keep the eyes straight
Q. What is convergence deficiency?
For reading, both eyes have to converge and if there is weakness of convergence, extra strain has to be put on the eyes, which cause headache.
Q. What is the ideal method of refraction in young patients, I,e below 40 years?
Ideal method is to dilate the pupil with Tropicasyl plus drops. This has the advantage that the doctor can see the retina and Optic Disc. This is important to exclude any involvement of brain as the cause of headache. It also relaxes accommodation and hence provides correct refraction. In cases of Hypermetropia, it is extremely essential to dilate the pupil.
Q. What is the role of Autorefractmeter (a computer) in refraction?
It is a very important instrument to provide correct refraction, but it cannot be totally relied upon. Some opticians rely on it and give wrong numbers.
Q. What is acceptance Test?
You have refracted the eyes with Autorefractmeter or Streak Retinoscope but exact power is what a patient accepts. This is very important.
Q. What is astigmatism?
There is a difference in refraction in different meridians and it is important that a cylinder number is prescribed in correct axis. This is a difficult task and needs lot of experience.
Q. Is it important to correct astigmatism?
To relieve headache and strain on the eyes, it is very important that exact cylinder is prescribed.
Q. What is the role of exact centring of Optical Lenses?
.You may give correct number, but if the centre of the Optical lenses and cornea do not coincide, satisfactory results are not obtained. To dispense correct lenses is a big art and the Optician must be qualified and well experienced.
Q. Does the quality of lens affect the visual comfort?
Yes, it is important that quality of lenses should be good, preferable fibre lenses which are Ant reflect coated. Crizal coating with capability to block the UV rays are very popular.
Conclusion: Refractive errors are important cause of headache and needs proper examination of the eyes, preferably after dilating the pupil. Astigmatic error even if too small may be the cause of headache. Spectacle dispensing is an art and a patient must select proper optician. Spectacles if advised for constant use must be used constantly to get full relief.
2733
people found this helpful
Shared 2 years ago • Featured Tip
Antrior most transparent layer of the eye is called cornea. It is an extremely useful layer for refraction and protection of eye.
Any trauma, foreign body or chemical etc can invade the integrity of this layer and can be invaded by bacteria, fungus or virus, resulting in the corneal ulcer. Sometimes, due to hypoxia induced by contact lenses too can result in a corneal ulcer.

Depending on clinical presentation, a doctor diagnoses the cause of the ulcer and start the therapy. Since the transparency of cornea is very important, a doctor starts very intensive therapy. With repeated frequent checkups if a proper and intensive therapy is not given, the ulcer can progress and can cause collection of pus in the anterior chamber which if not attended properly, can cause the infection to travel into the interior of the eyeball (vitreous chamber) resulting in total blindness. The ulcer can become deeper and lead to perforation of the cornea, causing severe damage to the eye and may require removal of pus (evisceration) or total removal of the eye ball.

Generally, fungal ulcers are more dangerous and occur mostly in rainy season.

It is imperative that a case of corneal ulcer is diagnosed promptly and very intensive treatment proper treatment is given to save the disfigurement of the eye and total irreparable blindness.
At times we have not only to give topical drops but oral therapy has to be given. Injections in the eye have to be given. Culture sensitivity has to be done in severe cases to identify the causative
organism
.
In extremely severe cases, we have to perform, therapeutic keratoplasty.
Conclusion:
Corneal Ulcer is a serious challenging problem with the potentiality to cause total and irreparable blindness and must be attended promptly by a very expert
ophthalmologist
to save the eye.
2586
people found this helpful
Shared 2 years ago • Featured Tip
Variety of contact lenses is used to correct refractive errors. Soft Contact (hydrogel) Lenses are most often used in various types of refractive errors but they have certain disadvantages. These lenses do not permit adequate Oxygen to pass through which is essential for health of cornea and hence they can be worn for limited hours, i.e 6 to 8 hours maximum and never while sleeping. The tear proteins get deposited on these lenses which limit their life to about a year. If worn for prolonged period or proper measures not taken to clean the lenses, cornea can get an ULCER which at times can result in permanent loss of vision. Disposable daily wear lenses provide safer alternative but the cost increases significantly. Since soft contact lenses are applied after cleaning with a solution which can be the cause of mild to severe allergic conjunctivitis which can become intolerable. Soft contact lenses are not ideal in eyes with high corneal astigmatism.
Merits of soft contact lenses are that they can be dispensed over the counter or purchased on line though it is not ideal. A correct curvature and power of a contact lens is determined by a contact lens specialist/ Ophthalmologist after measuring exact corneal curvature and using trial contact lens. Another merit is that these lenses can be accepted very easily since even on the first day they do not produce much of discomfort. These lenses can be worn off and on without any inconvenience. Recent introduction of Toric Contact Lenses have made them more acceptable in cases of moderate corneal astigmatism.
Breathing Contact Lenses:
These lenses are the one which permit significant amount of oxygen to pass through and hence can be worn for prolonged interval without any adverse effect on the cornea. These are of two types
Semisoft or Extended Wear RGP Contact Lenses: These lenses are made up of FP 92 which is a semi rigid soft plastic and is highly permeable to oxygen. These lenses are excellent for high refractive errors, especially in patients who have high corneal astigmatism. Even cases with irregular cornea or Keratoconus, these lenses can be accepted with rewarding results. These lenses can only be fitted by an expert Ophthalmologist since precise measurement has to be carried out and various trial lenses have to be tried to evaluate the optimum fit. The lenses are made to measurement and the patient has to be precisely trained to fit the lenses and maintain them. As stated, the lenses can be safely worn while sleeping and there is practically no danger of corneal toxicity or infection. These lenses may last for 4-5 years. One of the demerits of these lenses is that they take 5-6 days to adopt and the patient is advised to use them regularly. They are excellent alternative to LASIK surgery.
Silicon Hydrogel Contact Lenses: These are recent introduction of extended wear contact lenses with capacity to 'breathe' better than soft or hrdrogel contact lenses. Some of the recent Silicon Hydrogel Contact lenses introduced by Alcon and Bausch and Lomb can be worn for a week or so.
Silicon hydrogel lenses though indicated for prolonged wear but can cause mild keratitis and sometimes allergic keratitis if worn overnight. These lenses still needs lot of improvement to be free of complications
Advise: It is ideal to consult an Ophthalmologist specialized in contact lenses for fitting of a proper contact lenses. Advertised lenses some time misguide and can be damaging to the eye.
4073
people found this helpful
Shared 2 years ago • Featured Tip
Diabetic retinopathy is an eye problem that affects the retina of the eye and causes total and irreparable blindness. It usually occurs after 15 to 20 years of diabetes. Poorer the control earlier is the onset. Association of hypertension and increased blood cholesterol make the condition more serious.
In initial stages, there may not be any visual symptoms. Some patients may get macular edema marked with a decrease in the vision without exhibiting diabetic retinopathy.
Here is some important aspect of the disease that you should know:
Symptoms as the condition progress: you might experience blurred or fluctuating vision, impaired color vision, spots or dark strings floating in your vision, dark or empty areas in your vision and an even significant decrease in vision which is not corrected with glasses. Diabetes can cause early cataract formation (diabetic cataract) in the eye.
Causes: In an uncontrolled diabetic patient, the blood supply to the retina is decreased due to vascular constriction, in due course of time. This causes anoxia which promotes new vessel formation which may leak causing macular edema and or exudates. The newly formed vessels are fragile, can cause small projections (aneurysms) or may bleed. This all happens in the most sensitive central part of the retina (macula) thereby affecting vision to varying degree.
Advanced diabetic retinopathy: more edema, exudates, and hemorrhages occur. The newly formed vessels may profusely bleed in the cavity of the eye, seriously affecting vision. In due course of time, retinal fibrosis occurs which may cause retinal detachment and total blindness. Few eyes may develop an increase in intraocular pressure (glaucoma) at any stage of the disease, causing blindness even without advanced diabetic retinopathy.
When does the risk increase: longer the duration, higher the incidence. If you have an uncontrolled blood sugar ideally evaluated by hb1ac (glycosylated HB) test, hypertension and increased cholesterol. Pregnancy too increases the risk. Ethnicity plays an important role. More prevalent in native Americans, Hispanics and Africans and now some studies highlight incidence in southeast Asia, including Indians.
When should you consult ophthalmologist: once you are declared diabetic, you must consult an ophthalmologist. Thereafter as per his advice every one or two years or even early if your control is poor or if your parents suffered from advanced diabetic retinopathy. If you are pregnant, eye examination may be needed frequently. Remember, proper control of risk factors and timely examination and intervention can prevent you from becoming blind. A Recent introduction of oct evaluation & intravitreal therapy has significantly helped patients with diabetic retinopathy.
3067
people found this helpful
View All Feed
Near By Doctors
MBBS Bachelor of Medicine and Bachelor of Surgery, Cornea Observership, MS - Ophthalmology
Ophthalmologist
Santokba Durlabhji Memorial Hospital,
Book Appointment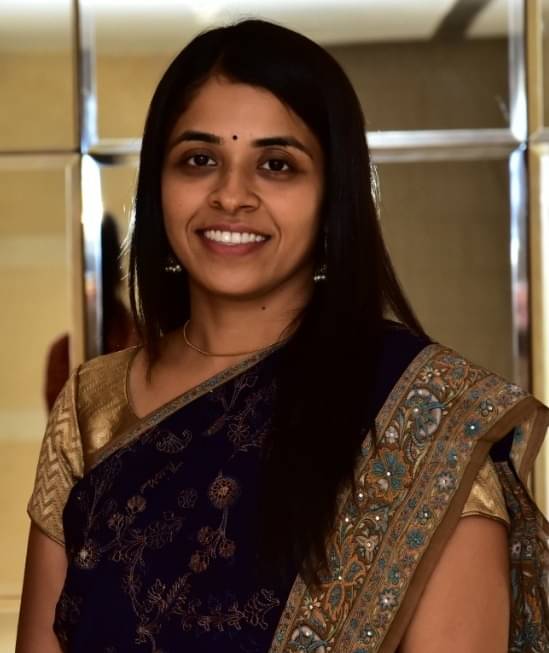 MBBS, MS - Ophthalmology
Ophthalmologist
Book Appointment