Personal Statement
I believe in health care that is based on a personal commitment to meet patient needs with compassion and care.
...more
I believe in health care that is based on a personal commitment to meet patient needs with compassion and care.
More about Dr. Prashant Sharma
Dr. Prashant Sharma is undoubtedly one of the best homeopath based in Hawa Sarak, Jaipur. He did his B.H.M.S from Dr. Madan Pratap Khunteta Homoeopathic Medical College Hospital & Research Centre Jaipur in 2015. Dr. Prashant Sharma worked as a consultant at Shri Ram Homoeo's Clinic & Research Center. To acknowledge his contribution in the field of homeopath he has been awarded like Award of Merit (Academic) By Dr. Madan Pratap Khunteta Homoeopathic Medical College Hospital & Research Centre Jaipur & STSH Scholar - Central Council For Research In Homoeopathy. In his clinic one can get variety of treatments includes antiaging treatment, Chin Reduction treatment, weight management treatment, acne treatment. Apart from that, he also prefers giving online homeopathic treatment to his patients.
Info
Education
BHMS - Dr.Madan Pratap Khunteta Homoeopathic Medical College Hospital & Research Centre Jaipur - 2015
Languages spoken
English
Hindi
Awards and Recognitions
STSH Scholar - Central Council For Research In Homoeopathy
Award of Merit (Academic) By Dr.Madan Pratap Khunteta Homoeopathic Medical College Hospital & Research Centre Jaipur
Location
Book Clinic Appointment with Dr. Prashant Sharma

56, Hawa Sarak, Bais Godam, Jaipur - 302006, Behind Ram Mandir,

,

Jaipur
Get Directions




Ram Vihar, Near Rawat Motors, Opposite G.P.O, M.I. Road

,

Jaipur
Get Directions
Consult Online
Text Consult
Send multiple messages/attachments. Get first response within 6 hours.
7 days validity
•
₹350 online
Consult Now
Phone Consult
Schedule for your preferred date/time
15 minutes call duration
•
₹350 online
Consult Now
Video Consult
Schedule for your preferred date/time
15 minutes call duration
•
₹350 online
Consult Now
Services
Submit Feedback
Submit a review for Dr. Prashant Sharma
Your feedback matters!
Write a Review
Patient Review Highlights
"knowledgeable"
3 reviews
"Very helpful"
4 reviews
"Inspiring"
1 review
"Well-reasoned"
1 review
"Caring"
1 review
"Professional"
1 review
Reviews
Wasim
Mar 23, 2018
Dr. behaviour is good and knowledge is very excellent and you ask any query good advice.
Feed
Are you thinking about undertaking homeopathic treatment for a certain condition and are concerned about the time it would require for you to cure? Homeopathy is associated with several myths, misconceptions, and assumptions. Hence, it is important for you to get your facts right. The effectiveness and time period required for homeopathic medicines to work successfully depend on several factors.
Factors determining the projected length of homeopathic treatment
Your level of vitality: The younger you are, the more physically responsive you will be to homeopathic medicines. If you are a senior, leading a very active life, you are likely to be more responsive to homeopathic treatment. Important people are characterized by dynamic symptoms, which vary based on the types of stress they experience. Children are usually more dynamic, and homeopathy relieves them of various diseases quite quickly. The treatment takes more time to show results in seniors and in old people, who undertake homeopathic treatment.
Your nature and social background: It has been observed that patients who very frequently display emotions in their day to day lives are likely to respond very fast to homeopathic medicines, when based on a proper prescription. In case of others, the treatment is more likely to take some time to show results. Patients who live in simple conditions, and even poor people respond faster to homeopathic treatment than patients coming from affluent backgrounds. This is because the pathologies seen in people who are less developed are more acute, which is in turn attributed to the emotional and medical repression faced by people belonging to such societies.
Type and severity of your physical pathology: A simple correlation exists between the type of pathology and treatment length. This is because physical pathology is not directly treated by homeopathy. A skin condition, which seems minor can turn out to be stubborn and takes a lot of time to heal in one case, while in others, a cancerous tumor can shrink and start healing within several weeks of treatment. However, cases such as extensive tissue damage and damage to tissues which are slow to regenerate may correlate with a very long period of rehabilitation. It takes several years in spite of receiving regular and dedicated homeopathic treatment.
Several interfering factors present in your life also determine the span of time your homeopathic treatment will take to show results. Factors such as personal and family turmoil, financial crisis, excessive stress in life, everyday diet, exercise, bad habits and a lot more are also responsible for affecting homeopathic treatment.
In case you have a concern or query you can always consult an expert & get answers to your questions!
5185
people found this helpful
If you are looking for an ideal natural remedy for Irritable Bowel Syndrome (IBS), you should consider undertaking homeopathic treatment. IBS is a health condition in which your large intestine, or the colon gets affected. It is a chronic condition and requires management on a long term basis. Homeopathy is effective for curing IBS, and several types of medicines are used for its treatment. Here is a list of the top homeopathic medicines used for curing IBS:
Sulphur: This is one of the most common homeopathic medicines used for treating IBS and several other gastrointestinal conditions. It is used for IBS treatment when a patient experiences an increased urge for bowel movements. The stools are hard, knotty, and insufficient in amount. Early morning diarrhea is likely and the patient feels heaviness in his abdomen. The abdomen becomes sore and extra sensitive to pressure. This medicine is ideal for patients who are thin and weak.
Pulsatilla: This medicine is ideal for curing IBS. When IBS influences the gastrointestinal tract and the urinary tract, the medicine is quite commonly prescribed. It is also prescribed to patients who experience distention of the abdomen, along with pressure and a rumbling sensation. Tightness in the abdomen is felt after taking any meal. The stools get affected and become watery and rumbling in nature.
Nux Vomica: This medicine is prepared from a plant, which is commonly referred to as the poison nut. Along with treating several conditions related to the digestive, reproductive, and respiratory system, this medicine is effective in the treatment of IBS. It is prescribed for patients who experience constipation, which keeps on altering with diarrhea after purgative abuse. The patient experiences an increased and abnormal yearning for stools, and an unfinished sensation is felt after stools. Flatulent colic in the abdomen is likely, and small quantities of stools are passed at every attempt.
Phosphorus: Phosphorus is another effective homeopathic medicine, which is prepared from inorganic phosphorous. After undertaking potentization, this drug is used for treating several conditions, which include IBS.
Silicea: This is an ideal homeopathic medicine, which is used as a part of IBS treatment. It is used in patients who experience food aversion, appetite loss, and cannot tolerate meat or hot food. Bloating and colicky pain in the abdomen is indicated along with constipation. The stools are hard and difficult to pass. Diarrhea with foul odor may also develop in the patient. This medicine influences nutrition and is commonly used for children.
If you seek homeopathic treatment for IBS, you should consult a homeopathic practitioner. He will be able to prescribe you the best homeopathic remedies based on your condition, symptoms, and severity. In case you have a concern or query you can always consult an expert & get answers to your questions!
5355
people found this helpful
The colder temperatures and climate changes that occur during winters are connected with a group of medical issues, which can weaken your body. Herbs, medicines, therapies, healthy diets and lifestyle changes can give helpful results. However, for some, homeopathy conveys quick and long-lasting results to these issues even as they are simple to utilize. Yet, they must necessarily be prescribed by a doctor. Here are a few homeopathic treatments for some of the common winter ailments:

Joint pain or arthritis
Actea spicata – Useful when there is pain in the joints and every touch or movement of the bones hurts
Arnica – One of the best solutions when a patient feels bruising pain. Movement causes a lot of pain in this condition.
Bellis perrenis – Works the best when joint pain occurs and increases in the cold and icy wind
Berberis vulgaris – Very effective when a patient feels rheumatic pain, which gets more painful from standing or due to any movement
Aconite – Taken when there is pain in the chest from exposure to cold and cool dry winds. It gets worse in the evening and hinders the sleep.
Bryonia alba – A cure for dryness of mucous with pain that is frosty
Ferrum phos – Helps cure bronchitis in its initial stages, which is more terrible around evening time
Opecacuanha – Used to cure bronchitis with rattling of mucous. It is better for the patient to go outdoors and rest. Also he/she may realise this is more regrettable during winters.
Phosphorous – Helps cure painful bronchitis with loss of voice or roughness in the throat. The situation might be more terrible at night, from breathing in chilly air.
Chilblains
Agaricus – Better for moderate movement, when conditions get worse in the open or chilly air
Crot. horridus – When the chilblains are worse in the morning or during soggy, wet climate
Hepar sulph – When the blains get worse with the frosty air and leaves water like skin that is saggy
Aconite – For colds that happen all of a sudden from icy, dry climate or frosty winds and the condition becomes more terrible during the evening
Allium cepa – For colds from icy, soggy climate with harsh nasal release
Arsenicum collection – For colds with wheezing and blazing of bodily fluid. They become more awful from chilly or wet climate.
Euphrasia – For colds with much thin flat mucous, which get more awful in warm air and at night.
Aconitum napellus – For coughs that happen after exposure to cool and dry chilly winds. The cough increases during the evening, in a warm room or in chilly air.
Belladonna – For dry sensitive cough, which is more terrible during the evening and while resting
Drosera – Used to treat whooping cough and other uncontrollable coughs, where the patient ends up choking and vomiting
1
person found this helpful
The medical term for hair loss is alopecia. The most widely recognized type of hair loss is androgenetic alopecia. It constitutes around 95 percent of hair loss of the scalp. It is usually a permanent problem and can be traced to heredity. Another type of alopecia, alopecia areata, can however, be temporary. It may include hair loss of the scalp as well as the body. Its particular cause is unknown so far.

Hair loss is not generally brought about by a sickness, but rather is a cause of maturing, heredity, and testosterone. Hair loss commonly leads to unnecessary balding of your scalp and can be an aftereffect of heredity, certain medicines or a hidden medical condition. Anybody, be it men, women or kids, can encounter hair loss.

Hair may fall because of an infection or because of a medical issue or deficiency. The treatment fluctuates according to the needs of the patient. The following homeopathic medicines are regularly prescribed by doctors in such situations:
Natrum muriaticum [Nat-m]: People who take this medicine face simple hair loss that occurs even if they put their hand through their hair. This is as often seen in a nursing home.
Phosphorus and Graphites: Bare spots on the head, which are dry and flaky, require phosphorus. Dandruff occurs under such a condition where the roots of hair get dark and the hair ends up being in clusters. Moreover, the head sweats continuously. Graphites cure bare spots on the sides of the head.
Phosphoric acid [Ph-ac]: Hair fall from syphilis, uncovered spots close to the brow and dry scales on the scalp are all cured with the help of phosphoric acid. It also cures hair fall that occurs due to continuous scratching of the scalp due to an itch.
Psorinum, Mezereum: Where hair fall on the scalp happens from dermatitis, homeopathic medications like Psorinum and Mezereum can be excellent solutions for hair growth. Psorinum is used for eczematous skin sores on the scalp that release sticky liquid. The outcome is sticky hair, followed by hair fall. The homeopathic medicine Mezereum is also a decent choice for hair regrowth and for treating hair fall or baldness that occurs because of scalp acne.
Bacillinum: For advancing hair growth on the scalp when the main cause for hair loss is ringworms, the homeopathic solution Bacillinum is a great medicine among other homeopathic solutions for hair regrowth.
Lycopodium: It has shown surprising hair regrowth in instances of extreme hair fall. Lycopodium deals, most successfully with hair loss on the sides and on top of the scalp. It is amongst the best homeopathic solutions for hair fall situations where the baldness shows up rashly. For hair loss in women after labor as well, Lycopodium is the ideal homeopathic cure to take.
In case you have a concern or query you can always consult an expert & get answers to your questions!
5609
people found this helpful
The spine or the backbone is responsible for the fluid movement of the body, especially standing, bending, and sideways movement. It also is an important part of the nervous system and carries multiple nerves to the lower part of the body. The lower spine has sacral and iliac vertebrae, which have disks between the vertebral bones where these nerves are located. With age, infection, tumors, or injury, this soft tissue becomes hardened and get the bones to fuse. This is a type of arthritis known as ankylosing spondylitis and limits movement between the disks.
Causes: With age, the soft vertebral tissue gradually hardens. There is a genetic component also to this, so it runs in families. In addition, infection or tumors of the spine and injuries involving the spine can also lead to this condition.
Symptoms: When AS ankylosing spondylitis (AS) onsets, there is usually morning pain and stiffness in the low back and upper buttocks. The intensity of this gradually reduces over the course of the day. The range of movement also is reduced, with bending, stooping, and sideward movement becoming gradually difficult. It is believed that people with AS have an overactive immune system, and homeopathy helps by suppressing this activity. A homeopath will have a detailed discussion with the patient and based on the presenting symptoms, an appropriate product would be prescribed.
Aesculus: The patient would have extremely painful and stiff low back and hips. It would be constant ache with walking and stooping, and it is not easy to rise from a sitting position. The patient also feels that the legs would give way, making them hesitant to walk.
Rhus Tox: When the patient presents with low back pain that is present at rest, with sitting and inactivity, Rhus is usually preferred. The pain improves with activity and movement and radiates down the legs all the way to the foot.
Kali Carb: If the patient presents with extreme weakness also and feels like a paralytic attack, as if the back is broken. The patient feels the symptoms are worse in the morning and changing position in bed.
Kalmia: If the patient has pain associated with a prickly, numbing sensation, then this is used. There also could be burning sensation. The pain appears in bursts in the late evening and early night hours and could also go down the legs or up into the neck.
As with any other disease, homeopathy looks at the person holistically and treats the symptoms. The patient should not go for self-medication based on some reading and friends' suggestions. Each person is unique in terms of symptoms and treatment, and so the doctor is the best person to decide the appropriate medicine. In case you have a concern or query you can always consult an expert & get answers to your questions!
4797
people found this helpful
Dietary problems are a bunch of conditions portrayed by strange dietary patterns. These may include either lack of appetite or extreme food intake to the depletion of a person's physical and emotional well-being. The two major kinds of eating disorders are as follows:

Anorexia nervosa: A mental dietary problem wherein the person does not eat enough, regardless of the amount of appetite they have. He or she, in the long run, loses enough weight to wind up being skinny.
Bulimia: Bulimia, also known as bulimia nervosa, is a condition wherein a person has an urge of binge eating and has a constant craving for consuming food. It is then followed by vomiting that is self-induced or done by using laxatives.
However, there are certain homeopathic cures for these mental eating disorders. These must be prescribed by a doctor before intake. The cures are as follows:
Ars: Some people are extremely cautious about germs and dirt. Their anorexia is combined with the fear of being poisoned. They dread that they will catch certain diseases, so they starve. Ars, short for arsenic album, is the best homeopathic cure for this.
Carc: It is helpful for people who suffer from obsessive-compulsive disorder (OCD). They dread getting extremely fat and give into their fears that are usually related to weight gain. They suffer from constant sleep deprivation and are compulsive workers.
Hyos: Anorexia, in addition to craziness, madness, and the fear of being harmed, could give rise to neurotic desires, excessive worrying about one's weight and stressing over getting fat. All these can be treated with Hyos.
Ign: The fear of getting to be distinctly fat, loss of control of feelings, and blacking out can all be treated with this medicine. People suffering from these conditions are enormously dissatisfied and this is usually related to their weight.
Nat-mur: This is the most frequently used cure for anorexia. Fear of being rejected, harmed, and being exceptionally reluctant are certain traits of people who require this cure. This can also be the solution for dry lips, dry skin and loss of appetite, which is caused by compulsive eating and the fear of getting fat.
Phos-acid: This helps people who are miserable with loss of hunger and tend to starve after which they get indifferent to all feelings and foods.
Plat: It is useful for people who are obsessed with their appearance and fear getting fat.
Puls: For those who have a feeling of uselessness and depression, this is a good medicine. They have a fear of gaining weight, and even if they eat a single biscuit, they fear they have gained weight.
Sep: People who have anorexia, in addition to hormonal issues, queasiness, inability to smell, are usually suitable for this type of cure. They are disgusted by most of foods and their hormones cause lack of appetite.
Staph: People who feel upset all the time are given this cure. They have a deep feeling of uselessness and depression and are even self-destructive.
In case you have a concern or query you can always consult an expert & get answers to your questions!
4817
people found this helpful
Dandruff is a condition that involves shedding of dead cells from the skin of the scalp. However, it is not just confined to the head and can also affect the ears, eyebrows, sides of the nose, facial hair, as well as the pubic hair. It can occur on any part of the body with hair follicles.
Dandruff is also known as seborrheic dermatitis or seborrhea. When it occurs in newborn children, it is prevalently called a "cradle cap", which usually vanishes after a couple of months to return at a later age. Among teenagers, it is generally known as dandruff.

Homeopathy cures the individual in general. It implies that homeopathic treatment concentrates on the patient as a whole, and additionally their neurotic condition. The homeopathic medicines are chosen after a full examination and case-investigation of the patient. This includes the medical history of the patient, physical and mental constitution and so forth. Here are a few homeopathic treatments for dandruff:
Thuja occidentalis: This medicine is used for white, textured dandruff with dry hair and flakes that keep falling everywhere. In this condition, itching is very common and usually bad for the patient as well.
Natrum muriaticum: Patients who take this usually have dandruff and an oily and sleek scalp. Dry eruptions occur, particularly on the edges of the scalp. Alopecia as well as tingling and blazing of hair follicles happens.
Kali sulphuricum: This remedy is usually effective in the later stages of dandruff where there is a lot of swelling and inflammation. The dandruff in this condition has yellow scales and gets worse under warm conditions and during the evening. However, it is better in the cool.
Graphites: People use this when they experience dryness of scalp, or a sticky and itchy sensation on the scalp, which gives a foul smell. Patients who are somewhat stout with a fair complexion and are prone to skin disease and constipation, tend to take this solution as well. It builds up the skin and encourages re-growth.
Phosphorus: Itching of the scalp, dandruff and hair fall in huge bundles are all cured by this medicine. Hair loss at certain areas in patches is also why phosphorus is taken. It is usually consumed by tall thin people with a reasonable skin, fragile eyelashes, blonde or red hair and an extremely delicate nature. Youngsters who grow too quickly usually get anemic, which causes a lot of dandruff.
Carboneum sulphuratum: Chronic skin diseases with much itching are cured by it. It is extremely useful for patients separated by abuse of liquor.
Sulfur: Dry scalp, excessive hair fall and dandruff due to continuous washing of hair are fixed by this solution. People with anxious personalities, fast motion, hot temper and sensitive skin are recommended this cure.
In case you have a concern or query you can always consult an expert & get answers to your questions!
4854
people found this helpful
Homeopathy literally translates to same/similar and study. The philosophy of homoeopathy is like cures like. The medications that are usually prescribed by homoeopathy doctors contain the same ingredients which would cause the disease. For example, if gout is due to excessive uric acid, the treatment also would include uric acid, but at highly diluted doses.
There is constant controversy as to whether this actually works. While there are numerous patients who have benefitted from using these products, there is another segment which claims that they just have a placebo effect and actually are not of any medicinal value. The following are some points raised by clinicians and patients all over which question homoeopathy.
Arriving at the right prescription: No two individuals are given the same treatment in homoeopathy, even though they may have the exact clinical presentation. The doctor needs to spend a lot of time to discuss other symptoms and then come to a conclusion as to what to use. This is extremely complex and even tricky sometimes. Arriving at a wrong conclusion and giving wrong medication is quite possible if a proper diagnosis and case study is not done. This is one big risk that is raised against homoeopathy.
Limited trial periods: Another argument against homoeopathy is that none of these products have gone through clinical trials and therefore their safety is a big question. There are also reports of people having had adverse reactions to some homoeopathy medicines.
Uncertain responses: Just as the diagnosis, even the response to treatment is unique and specific to individuals. While some medicine might work for a person, it may not work for another. Also, the duration of treatment can widely vary. Some might respond in days, others might take weeks or sometimes even months. In the meantime, there could be other symptoms arising as a result of the medicine per se.
Homoeopathic aggravation: Going by its basic philosophy, homoeopathy uses the same medicine to treat the symptoms which would induce it in the first place. Therefore, there is a high chance of initial aggravation of symptoms at the beginning of therapy. Patients who choose homoeopathy are often warned of this and advised not to worry about this, as this is a typical observation.
Drug interactions and side effects: Many homoeopathy products have significant side effects. What can affect one body system in a positive way can have a negative effect on another body system. However, the argument is that the medicine is used in highly diluted forms and are not capable of causing any adverse effects. In case you have a concern or query you can always consult an expert & get answers to your questions!
5314
people found this helpful
Allergic Rhinitis or hay fever is a hypersensitive condition that causes irritation of the mucous membranes covering the nasal hole which leads to allergic reactions and symptoms. This aggravation happens when a person interacts with something that he or she is allergic to. This could be dust or smoke or any solid scent. This issue happens more regularly in the pre-winter and spring season as the dust particles are in the air during that season. However, here are a few homeopathic treatments with which one can cure this problem. You must ensure that these medicines are prescribed only by a doctor before you consume them:
Allium Cepa: When there is watery release or discharge from the eyes alongside a runny nose, Allium Cepa is one of the best homeopathic medicines for Allergic Rhinitis or Hay Fever. The watery release from the nose is thin and harsh. In the meantime, the release from the eyes is a little thick. The eyes become red and are sensitive to light in such a condition.
Arsenic Album: In situations where there is serious thirst and the patient feels really weak, Arsenic Album is one of the best Homeopathic medications for Allergic Rhinitis or Hay Fever. There might be anxiety and uneasiness with fever.
Natrum Mur: In situations where there is a lot of sniffling and the symptoms begin with wheezing, Natrum Mur is very effective and is one of the best homeopathic medicines for or allergic rhinitis. There is a lot of dryness of the mouth and the mucous membrane.
Merc Sol: When the patient cannot endure warm or cold surroundings, Merc Sol is extremely effective and is one of the best homeopathic medicines for allergic rhinitis or hay fever. There is a great amount of wheezing and watery release from the nose. This aggravates in clammy or wet climate. Increased sweating is another sign in order to take this medicine. There is a lot of salivation in the mouth.
Arundo: At times when the symptoms start with extreme itching on the tongue as well as the nose, Arundo is especially suited to the case and is one of the best homeopathic prescriptions for allergic rhinitis or hay fever. There is a great deal of itching and tingling in the nose, the eyes and the top of the mouth. The feeling of smell gets to be distinctly lessened.
Homeopathy is best set to treat a wide range of hypersensitivities, allergies, infections and diseases. The purpose behind this is it does not attempt to treat the side effects of the hypersensitivities. Rather, it attempts to find the reason behind them and cure it from its roots. The main driver in sensitivities happens to be a hyperactivity of the immune system. This hyperactive immune system goes into an overdrive when it interacts with specific things and causes such allergic reactions.
In case you have a concern or query you can always consult an expert & get answers to your questions!
4985
people found this helpful
View All Feed
Near By Doctors
Book Appointment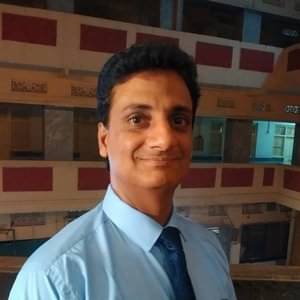 MD - Homeopathy
Homeopath
Book Appointment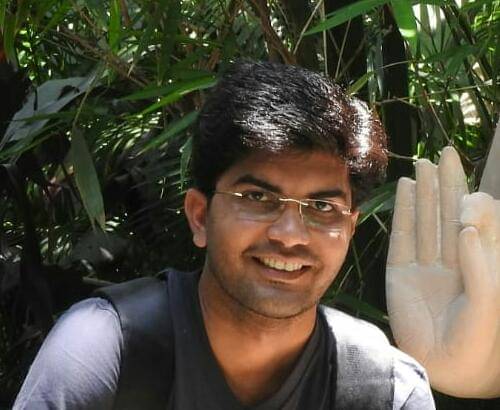 BHMS, NDDY
Homeopath
Usha Homeopathy & Naturopathy Treatment Center,
Book Appointment