Personal Statement
To provide my clients with the highest quality mental healthcare, I'm dedicated to the newest advancements and keep up-to-date with the latest mental health care technologies.
...more
To provide my clients with the highest quality mental healthcare, I'm dedicated to the newest advancements and keep up-to-date with the latest mental health care technologies.
More about Dr. Kavita Bhargava
Dr. Bhargava is an accomplished Psychologist, Clinical Hypnotherapist and Corporate Trainer. Dr. Bhargava has worked with many educational, health and research institutions in various capacities. Along with the professional practice Dr. Bhargava is presently working as the Director of Indian Institute of Mind and Spiritual Sciences (IIMSS). Dr. Bhargava?s qualifications include PhD- Psychology, NLP Practitioner, IMDHA Certified Clinical Hypnotherapist and Certified Competency Mapping Manager. It is significant to emphasize that Dr. Bhargava is a Gold Medalist in Psychology. Dr. Bhargava holds life memberships to a number of professional bodies like International Medical & Dental Hypnotherapy Association (IMDHA), Indian Academy of Applied Psychology (IAAP) and has also authored a book for Mapping Competencies for State Administrative Services, published in Germany. Find more about Dr. Kavita Bhargava- LinkedIn: https://www.linkedin.com/in/dr-kavita-bhargava-2b921514/ Website: www.kpsychservices.com Facebook: www.facebook.com/drkavitabhargava
Info
Education
Doctor of Philosophy (PhD) - Banasthali University - 2015
Integrated Clinical Hypnotherapist - Ekaa Foundation - 2015
Pursuing Transpersonal Regression Therapy - TASSO Institute, The Netherlands - 2018
Neuro-Linguistic Programming Practitioner - Mind Master, Trivandrum - 2015
Certification of Life Coach (CLC) - Dr. Steve G. Jones - 2018
Masters in Psychology - Clinical and Abnormal - International College For Girls, Mansarovar, Jaipur - 2008
Languages spoken
English
Hindi
Awards and Recognitions
Gold Medal- Psychology
Professional Memberships
Interternal Medical and Dental Hypnotherapy Association
Indian Academy of Applied Psychology
Location
Book Clinic Appointment with Dr. Kavita Bhargava

Services
Submit Feedback
Submit a review for Dr. Kavita Bhargava
Your feedback matters!
Write a Review
Patient Review Highlights
"Very helpful"
1 review
Feed
Nothing posted by this doctor yet. Here are some posts by similar doctors.
Feeling low, having crying spells, sleep and appetite disturbances, and difficulty in concentration and attention are some of the signs of Depression. Consult a Psychiatrist for a detailed assessment. It is likely with medication and counseling the symptoms will improve. If you are feeling suicidal or hopeless consult a Psychiatrist immediately.
1
person found this helpful
Asked for female, 29 years old from Delhi
It appears like issues with your family have triggered the depression. I suggest that you get some professional help to sort both the family issues and your personal issues with them. Not being able to trust your own family speaks volumes about some serious developments probably for a long time. Surely there may be some senior extended family member who can be of some assistance. For your own depression I suggest some of the following measures: You must go and meet with a counselor immediately and if that person advises that you meet with a doctor you must do so and cooperate to your utmost. Please visit these professionals along with your parents, if possible. In the meantime please do the following sincerely because you could resolve the problem better with good cooperation: Have a good night's sleep, have a good breakfast of more proteins, meditate often, remain free of stress, eat a lot of fiber, nuts, avocado, exercise regularly, eat dark chocolate, do Yoga meditation exercises, etc. I suggest you do the opposite of what this depression makes you feel like doing (actually, not doing): you will need to fight this condition. You must become active; stay upright during the daylight time; meet people; never sleep during the day, wake up by 6 am every day, play some active games, especially contact games, do physical exercises, talk to people and join some social clubs, attend Yoga classes etc. Watch sitcoms on TV or comedies and cheer yourself up. Go for excursions in groups, for outings, camps, conferences, and religious conventions. Get a pet dog and spend time training it, exercising it and relating to it. Expose yourself to some sunlight every day, at least, 30 minutes but not in the scorching heat. Whatever happens, please incorporate these three important adaptations in your life: always be responsible, be respectful, and be functional. If you did these three, lots of things will go well in life. Please pray and have faith in God to alleviate your sufferings. Don't wait for others to help. Use your own motivation, which might be at its lowest, but persevere and win this battle. Above all to be really happy, you need to live in love and for love. Learn all about emotions and how to handle them and that will get you out of the depression rather easily and quickly. A counselor is there only to facilitate you, all the hard word must come from you, and your cooperation with that person is very critical for your success. Be positive every day and learn to be contented with what you have. Do some left brain exercises: it is the happy brain. Here are a few suggestions: shut your left nostril and breathe, move your eyes from right to left and vice versa for at least half a minute at a time, and do callisthenic exercises with some form of counting, regularly. Whatever happens please cooperate with the therapy and do not discontinue until the condition is completely resolved.
3
people found this helpful
Asked for Female, 18 years
If you don't feel good about the relationship it is okay to discontinue it. But do it gradually without hurting him too much. While you may not be in love with him, he may. So this is the catch in relationships where one partner may feel more strongly for the other. So over a period of time you can show a lack of interest and meet him less often giving some plausible reason and he will get the message over time. Do not prolong it unnecessarily and make it more difficult. But be gentle and be cautious too.
Asked for Male, 44 years old from Coimbatore
1.You may be having anxiety or stress. Avoid stress. 2.You need 7-8 hours of sound sleep to remain healthy. 3.Go for regular exercise, Take part in games and sports, 4.Do yoga, meditation and deep breathing exercise like pranayama to calm your mind, control your emotion, relieve anxiety and improve concentration. 5.Take light dinner. 6.Avoid taking tea/coffee at bed time .7. Don't go to sleep immediately after dinner.Take a small walk after dinner and if possible take hot water bath before sleep. Read a light magazine or interesting book before going to bed 8. Avoid late night. 9.Don't sleep in day time 10.Don't take sleeping pill 11. If no relief consult doctor
2
people found this helpful
Asked for male, 23 years old from Delhi
Dreams are a combination of our actual aspirations, imaginations, expectations, experiences, intuitions etc. Please take your mother to a counsellor. Her scary and negative dreams need to be explored further.
2
people found this helpful
Shared 4 months ago • Featured Tip
When you hear the word "schizophrenia", the first thing that comes to mind are those serial killers shown on the TV or you call it split personality. But that is not the true meaning of it. It is not split personality or some kind of violent illness. Schizophrenia is a severe chronic mental illness which makes it difficult to differentiate between what is real and what is false.
As this is a mental illness, you will not be able to see any changes physically. You need to understand the symptoms of schizophrenia in order to know if a person is suffering from this problem. There are different kinds of symptoms that are used for diagnosing schizophrenia, but they all differ from person to person. Also, the symptoms that you see now, may not be seen later as the disease progresses. There are different types of schizophrenia and each has different symptoms.
Here is a list of the different types of schizophrenia and the most predominant and significant symptoms of each type.
Paranoid Schizophrenia: People suffering from paranoid schizophrenia are characterized by strong auditory hallucinations and of being persecuted. However, they are very normal and function normally. But they are not ready to discuss their feelings openly and the symptoms are not observable. Other symptoms include anger, hostility and disorganized speech.
Disorganized Schizophrenia: As the name suggests, people with disorganized schizophrenia exhibit disorganized thoughts. Delusions and hallucination may not be seen in this type of schizophrenia. The behavior of the affected person is quite disorganized or it is difficult to understand what they are saying. In fact, some emotions exhibited by the affected person are hard to understand or they are not at all relevant to the current situation. Their daily routine and activities will also be affected.
Catatonic Schizophrenia: People with catatonic schizophrenia are characterized by increased or decreased movement. This symptom actually varies from person to person. Some people stay at a place for a long time without any kind of movement and some people keep moving for hours and do not stop. They do not speak for hours and sometimes they keep repeating the same thing over and over again. This has to be treated immediately as they will not be able to manage even their daily routine with this kind of behavior.
Undifferentiated Schizophrenia: Undifferentiated schizophrenia is a condition where the symptoms do not fall into any of the above three types. You will also be able to observe hallucinations, delusions, anger, disorganized speech or catatonic behavior.
Residual Schizophrenia: As the name suggests, it is the residue of schizophrenia behavior, but it is less severe as compared to the past. Delusions, hallucination and disorganized speech may still be present but compared to the past, the patient would be doing better.
In case you have a concern or query you can always consult an expert & get answers to your questions!
4195
people found this helpful
Shared 2 weeks ago • Featured Tip
Do you find it too hard to figure out what to wear? Does taking some important decision leave you feeling paralyzed? These indicate that you suffer from compulsive indecisiveness. Struggling with this problem leaves you stuck in one place and causes you distress. Fear of taking the wrong decision is the primary reason, which makes people indecisive. It is also likely for you to bother too much about what other people think of you.
Here are five important steps, which you should take for overcoming compulsive indecisiveness:
CompulsiveForget your fear: Fear of something often causes indecisiveness. You need to figure out and write down your fears and what you would do if these occur. If you are indecisive about a job change or whether the new job will be paying you less, you should analyze how the reduced income will affect your life and how you can deal with it.
Tune into your emotions: Maximum people who suffer from compulsive indecisiveness and struggle at making major decisions tend to over analyze situations a bit too much. In some cases, you cannot create an easy perception or a suitable side for a situation in spite of stressing over it from various angles. The situation will remain the same, no matter how much you think. Write down your options, think about them, rate them, and choose the top rated option.
Practice on small things: For improving upon your indecisiveness, you should start practicing by taking small decisions every day. Aim at taking 10 major decisions everyday such as where to go for lunch, which route to take to work and more. Slowly, practice taking decisions quickly instead of pondering over a situation. Try to make instant decisions in various spheres of life.
Learn to trust yourself: You need to list all your strengths. Write down whether you think if you are smart, creative or funny. Ask yourself whether you can infuse your strengths into your process of decision making. Try to test your strengths in all kinds of matters. Once you are sure of your strengths, you will be able to achieve your goals without hesitation.
Pick one thing at a time: You should pick things and matters one at a time to focus on. If there are several things which bother you and add to your indecisiveness, try to handle them one by one. This way you will be able to give all your focus to one matter, and overcome your fears related to it. After that, move on to another fear.
It is important for you to let go and refrain yourself from analyzing whether a decision which you had taken is right or wrong. Instead, focus on activities which matter to you and do not ponder over old decisions.
4518
people found this helpful
Asked for male, 73 years old from Kolkata
Smoking has many adverse effect on different system in your body. Congratulations that you are thinking about quitting it. Now you need to figure out the best strategy that works for you. Following information may help you. One of the few habits which takes very systematic approach and needs lot of support and individualized strategies to quit successfully. Data such as - since how long are you smoking and how many cigarettes a day you consume are important information. Also have you tried quitting it earlier? how successful were you? and what are your personal reasons to stop smoking? all these are also important part of your success strategy. Broadly speaking your reasons for not smoking work as your motivator. The stronger the reasons behind not smoking the higher the motivation and thus higher the chances for you to be successful. Also your body will have a withdrawal symptoms and it is very important to come up with strategies and solid plan to counter these withdrawal symptoms. These strategies should be tailor-maid as per your need and situation. If you consider these and many other individualized approach and if you have a solid support throughout your journey. You would be able to make a shift from being a smoker to a non smoker. Along with this eating healthy and having a good routine for eat and sleep is also very important. Exercise plays a huge roll when it comes to staying positively motivated and managing cravings.
2
people found this helpful
Asked for male, 21 years old from Delhi
Some of the" typical" responses to frustration include anger, quitting (burn out or giving up), loss of self-esteem and self-confidence, stress and depression. Anger management: 10 tips to tame your temper anger: there is a saying" frustration begets anger and anger begets aggression. Direct anger, is expressed toward the object perceived as the cause of the frustration. If a machine does not work, you might hit it or kick it. If someone gets in your way, you could verbally threaten them or push them aside. If the source of the frustration is too powerful or threatening for direct aggression, displaced aggression is often used. The aggression is redirected toward a less threatening and more available object. An angry person often acts without thinking. The person has given in to the frustration and they have given up restraint. Anger can be a healthy response if it motivates us to positive action but all too often the actions we engage in when angry are destructive. Indeed, if we could see a videotape of ourselves getting angry, the humiliation might well help cure us of anger. When you feel frustration building, you have to practice learned responses that lead to healthy actions instead of destructive ones. Giving up: giving up on a goal can be productive if the goal is truly out of reach. However, more often giving up (quitting or being apathetic) is another form of giving in to frustration. When repeatedly frustrated, people can drop out of school, quit jobs, or move away. Apathy is giving up all of your goals, so you cannot be frustrated by trying to reach them. We live in difficult time and we have to be persistent in order to accomplish. Consider how many projects you began, and then gave up, because you became frustrated and lost patience. Make a list of things you started and quit because they seemed too difficult. Now calculate the disappointment and loss you suffered by not dealing with the frustration in a more healthy way. Try to remember that quitters never win, and winners never quit. Losing your temper means you're a quitter. Loss of confidence: is a terrible frequent side effect of giving up and not fulfilling your goal. A loss of self-confidence and self-esteem, means that if we quit once, then the next time we plan a goal, we may not be able to accurately assess our ability to carry it out and we stop trusting ourselves and our own abilities. This became a self-fulfilling and self-destructive attitude. You need to be able to learn that when the going gets tough, you say to yourself" it is worth it! and by following through, it not only gets the job done, but it builds self-confidence. Stress: is the" wear and tear" our body and mind experiences as we adjust to the frustrations our continually changing environment. Too frequently, extreme, or prolonged frustration and stress strains us and generates distress signals. Our body experiences distress signals in a variety of ways, often in the form of: irritability, anger, fatigue anxiety, headache, depression, stomach aches, hypertension, migraines, ulcers, heart attacks, or colitis. Depression: depression can affect almost every aspect of your life. It affects people of all ages, income, race, and cultures. Depression can affect the way you eat and sleep the way you feel about yourself, the way one think about things, and the way you interact with others. While we all feel depression at various appropriate times in our lives, excess or inappropriate depression cannot be easily dismissed or wished away. Other reactions: abuse of drugs & alcohol is self-destructive and usually futile attempt at dealing with frustration, as are many eating and weight problems and addictions whenever the immediate effects of the addictive behaviour wear off, users find themselves back in the same, or even worse, frustrating situation.
View All Feed
Near By Doctors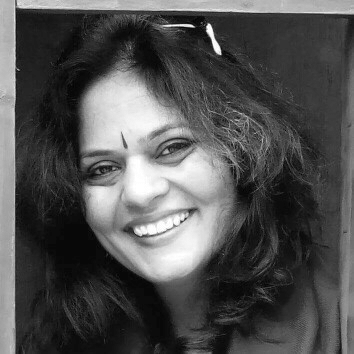 M. S. in Psychotherapy and Counselling
Psychologist
Sunita Panday's Psychotherapy And Counseling Clinic,
Book Appointment
Ph.D Psychology, M.Phil - Psychology
Psychologist
Book Appointment