About
Our Motto is to Ensure our practitioners are the best in the business. We endeavour to only work with highly qualified, dedicated and committed technicians who will always go the extra mi...
...more
Our Motto is to Ensure our practitioners are the best in the business. We endeavour to only work with highly qualified, dedicated and committed technicians who will always go the extra mile to ensure your treatment and experience is the best it can be. We consistently offer the safest treatments with the best results.
Location
Photos (5)




Videos (1)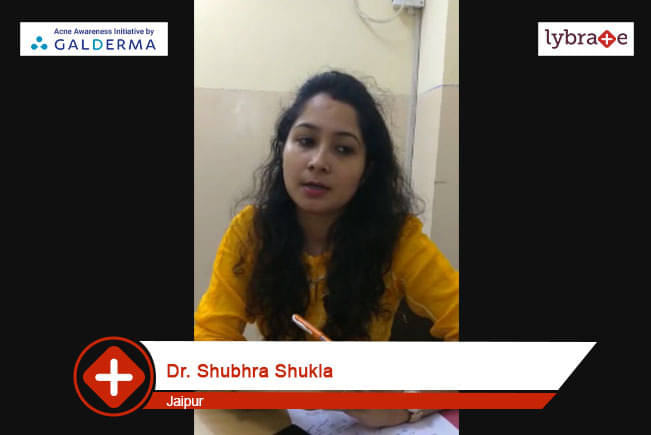 Amenities
Parking
Cafeteria
Waiting Lounge
Online Appointments
Reception
Credit Card
Ac Rooms
Network Hospital

Doctor in Cosmetica Skin Laser & Hair Transplant Centre

MD - Dermatology
Dermatologist

MBBS, MD - Skin & VD
Dermatologist

MBBS Bachelor of Medicine and Bachelor of Surgery, DNB - Dermatology & Venereology, Fellowship in Lasers & Aesthetics (FLA)
Dermatologist
Specialities
Dermatology
Aims to deliver the highest quality of care to patients with skin disorders
Feed
Shared 1 week ago • Featured Tip
Male pattern baldness and other kinds of baldness can turn out to be a pesky affair that also eventually might have a bearing on your confidence level. A hair transplant is an excellent way of dealing with this issue. This method usually takes the hair follicles from the donor site and implants them on the scalp where male pattern balding has set in. While this is an effective and commonly used process, it also comes with minor scars and other issues.
There are many things, which you must take care of, after the procedure. Here are a few of those things.
Scars: The procedure will leave you with a few scars as you wait for the hair to grow back from the replaced follicles. There may also be a little bit of swelling or inflammation at the site of the transplant, which may cause irritation. Ask your surgeon for medication which will bring down the swelling. You must make sure that you do not touch or scratch the surface under any circumstances.
Elevation: After the procedure, as mentioned before, there will be some amount of swelling. So, it is important to keep your head in an elevated position so as to ensure that there is no extra swelling in the head. For this, you may have to sleep with your head on two pillows so as to keep the head propped up. Also, you may want to sleep or relax in a reclining chair for a few days until the swelling subsides.
Physical activity: Sweating will make the scar and swelling even itchier. So, it is imperative that you shy away from physical activities like workouts and running. Also, you may want to stay out of the sun, or even avoid a trip to the sauna for a few days as the exposure may lead to sweating.
Hygiene: The area around the scar and your scalp in general must be kept clean. Use mild shampoos and medication to keep the numbness and irritation at bay so that the scars get enough time to recover.
Food: In order to help the scar recover faster, you will need to avoid food that is too spicy as this usually has an adverse effect on the incisions and scars after any surgical procedure. These spices usually create a lot of heat and can cause further swelling, redness and other symptoms. Excessive alcohol consumption must also be avoided.
There are a number of things that you can take care of after a hair transplant procedure in order to recover faster and be comfortable until the hair growth starts.
4296
people found this helpful
Shared 2 weeks ago • Featured Tip
Hives or urticaria is an outbreak of reddish swollen bumps around the skin surface, formed mainly due to the body's response to particular allergens. Generally, the infectious bumps are of varied shapes and sizes and last for about 5-6 weeks. Although not a serious medical condition, hives can cause tremendous discomfort to the concerned person and affect his/her daily activities. Hives can be cured with a prescribed dosage of antihistamines or oral corticosteroids.
Causes of hives
Although the exact reason behind their formation is still unknown, researchers suggest that this disorder occurs as a response to involuntary histamine release by the skin blood vessels (that in turn, causes a leakage of blood plasma). Some other factors that can be responsible are:
Hives can occur due to insect or parasite bites.
Hives can also result as a side effect of painkillers such as codeine and other anti- inflammatory drugs such as ibuprofen or ACE inhibitors.
Excessive exposure to sunlight or high levels of stress (leading to high cortisol levels in the body) can also result in hives.
Intense scratching around the same spot can also result to hive formation.
Excessive alcohol intake can render you even more vulnerable to this disease.
Excessive intake of foods such as eggs, fish, nuts, chocolate and berries might also cause hives. Additionally, excessive consumption of certain food preservatives can also trigger the release of histamine.
Suffering from serious underlying medical conditions such as cancer, hepatitis or thyroid disorders can make you prone to chronic cases of hives (which might last for more than 6 weeks).
Symptoms of hives
The symptoms of hives include, but are not limited to:
Appearances of several reddish welts around the face or arms which might cause a severe itchy sensation.
Painful and abnormal swelling around the mouth
You might also feel tightness in your chest along with recurring bouts of dizziness.
If not treated promptly after diagnosis, hives might result in life-threatening allergic reactions, such as Anaphylaxis (narrowing down of the bronchial tubes, thus causing significant breathing trouble) and auto-immune disorders such as rheumatoid arthritis.
3983
people found this helpful
Shared 1 month ago • Featured Tip
Human skin is prone to many problems like pimples, pigmentation, wrinkles and acne. Acne is the bane of an adolescent's life. Yet it happens due to a common problem. Hair follicles on skin, arms and the torso, sometimes overproduce cells and become blocked. Due to this blockage, oil produced by tiny oil glands in the skin gets trapped and becomes a breeding ground for bacteria, giving rise to acne.
There are two main types of acne - non-inflammatory and inflammatory. Examples of non-inflammatory acne are whiteheads and blackheads. Blackheads form when a clog or plug develops in the opening of hair follicles in your skin. Each follicle contains one hair and a sebaceous gland that produces oil, called sebum, which helps keep your skin soft. Dead skin cells and oils collect in the opening to the skin follicle, producing a bump called a 'comedone'. If the skin over the bump stays closed, the bump is called a whitehead. When the skin over the bump opens, exposure to the air causes it to look black and a blackhead forms. These are ugly but can be taken care of through common cosmetic procedures.
Inflammatory acne is not so easy to treat or hide. Usually, in this type of acne, the hair follicle wall ruptures and the fighter white blood cells rush into the spot, causing either a very prominent white, yellow or red sore to form or a pus-filled lesion which is damn ugly and leaves a lifelong scar on drying.
Acne Scar Removal-
That's all about acne, now the treatment. Acne is partially a hormonally linked problem and it is also linked to inflammation. Adolescents suffer the most. Treatments include pills and creams.
But now lasers have become the treatment of choice for sufferers.
Lasers are the magic wands of plastic surgery. They work by emitting a ray of light which produces certain effects in the skin leading to the removal of acne and its scars, as well as skin tightening, and hair removal. Laser treats acne by shrinking oil glands and killing the bacteria that cause acne. They, apparently work on 'porphyrins', compounds which are present inside acne-causing bacteria. So when porphyrins are targeted, they damage the bacterial wall killing the bacteria.
The kinds of lasers that doctors use for treating acne include Diode, Nd:YAG, IPL, Glass, and Pulsed Light and Heat Energy (LHE), as well as a new "vacuum" laser called 'Isolaz' which is extremely effective. There are reports that laser treatment may also reduce sebum (skin oil) levels in the skin which trap bacteria and cause acne in the first place.
The lows of laser for acne treatment are that it's expensive and usually, requires multiple trips to the dermatologist. Doctors usually recommend three treatments, about a month apart. This can go up if you have stubborn acne.
Laser resurfacing, a process that smoothes the top surface of the skin is also used for getting rid of acne scars. But once again it's expensive and takes multiple sittings.
4011
people found this helpful
Shared 1 year ago • Featured Tip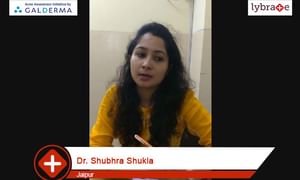 Lybrate | Dr. Shubhra Shukla speaks on IMPORTANCE OF TREATING ACNE EARLY
2269
people found this helpful