About
Our Motto is to Ensure our practitioners are the best in the business. We endeavour to only work with highly qualified, dedicated and committed technicians who will always go the extra mi...
...more
Our Motto is to Ensure our practitioners are the best in the business. We endeavour to only work with highly qualified, dedicated and committed technicians who will always go the extra mile to ensure your treatment and experience is the best it can be. We consistently offer the safest treatments with the best results.
Location
Photos (5)




Videos (1)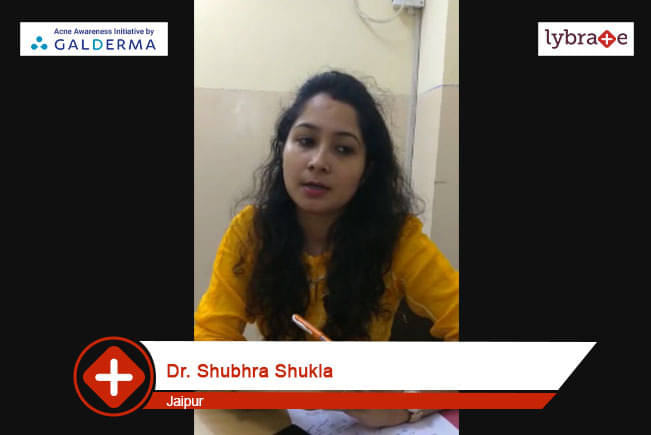 Amenities
Parking
Cafeteria
Waiting Lounge
Online Appointments
Reception
Credit Card
Ac Rooms
Network Hospital

Doctor in Cosmetica Skin Laser & Hair Transplant Centre

MBBS, MD - Skin & VD
Dermatologist

MBBS Bachelor of Medicine and Bachelor of Surgery, DNB - Dermatology & Venereology, Fellowship in Lasers & Aesthetics (FLA)
Dermatologist

MD - Dermatology
Dermatologist
Specialities
Dermatology
Aims to deliver the highest quality of care to patients with skin disorders
Feed
Shared 2 months ago • Featured Tip
Who doesn't love a head full of thick, lush and healthy hair? It not only enhances our appearance, but also makes us look and feel young and spirited. So naturally, losing hair in copious amounts or going bald can be a nightmare for many. But with the hair transplant procedure, you can easily get a head full of hair and regain your confidence.
Hair transplant revolves around the surgical removal of hair follicles from a donor site of a body to a balding patch which is called the recipient site. The process is minimally invasive, and grafts containing hair follicles which are resistant to balding, are transplanted to the bald spot. This method is also used for restoring eyebrows, eyelashes, chest hair, beard hair, pubic hair and for filling in accident or surgical scars.
Here is a closer look at how hair transplant is conducted:
After cleaning your scalp, the surgeon will inject a medicine to make the back of your head numb.
He will then either follow the Follicular Unit Strip Surgery (FUSS) or Follicular Unit Extraction (FUE) to implement the transplantation.
FUSS procedure: In FUSS, the surgeon will remove a strip of skin, 6 to 10 inches in length, from the back of your head. He will then sew back that portion of the scalp, and it will be hidden by the hair surrounding it. Next, the removed skin strip will be divided into 500 to 2000 minute grafts, with each containing a single hair or a couple of hairs. The type and number of grafts will be based on your hair quality, type, color and the dimensions of the recipient site.
FUE procedure: In FUE, the surgeon will shave the back of your scalp and remove the follicles one by one. The concerned area will heal with small dots and the surrounding hair will conceal it.
FUE technique is the latest and has least complication rates. It is one of the most widely accepted method of hair transplantation due to less bleeding, no linear scarring, faster recovery and better cosmetic acceptability of donor area.
In both the methods of transplant, after the graft is prepared, the surgeon will clean and numb the area where the hair needs to be transplanted to. He will then create slits or holes with a needle or scalpel and carefully place each graft in each hole. It might take 4 to 8 hours for the entire procedure to be conducted. And if you want thicker hair, more sessions might be required.
Here is a look at the other aspects of hair transplantation:
Recovery: Your scalp maybe tender post surgery and you may require pain medicines for quite some time. Antibiotics and anti-inflammatory drugs may also be prescribed. You will be able to get back to work in 2 to 5 days after the procedure.
What to expect: Though in 2 to 3 weeks after the surgical process, your transplanted hair will fall off, you will notice new hair growth in a few months. Often, 60-80% hair grow back in 6-8 months.
Risks: Bleeding, infections, scarring and unnatural hair growth are some of the risks associated with hair transplantation. When new hair begins to grow, some people complain of inflammation of the hair follicles, but this can be resolved with medication.
4536
people found this helpful
Shared 3 months ago • Featured Tip
With the urge to remain and look young constantly on the rise, more and more people are moving towards cosmetic surgical options to retain their youthful looks. Laser therapy is one of the most commonly used procedures in cosmetic surgery. Read on to know additional information on the types of lasers and the various uses in cosmetic surgery.
How it works?
A laser unit produces a beam of high-energy, focused-intense light which selectively interacts with the various tissues in the skin. By altering the amount of light and the area of application, many medical conditions can be treated using laser therapy. While only laser is used in some cases, it could be used in combination with other products in some other people. The skin has an underlying layer of connective tissue which has collagen, elastin, and blood vessels. The laser acts on these and removes the superficial dead layers at the same time improving production of collagen and elastin. The result is youthful, glowing skin that is almost instant.
Types of laser surgery:
Laser is used in multiple ways on the skin.
Laser skin resurfacing: For treating ageing issues like wrinkles, blemishes, and dark pigments, a beam of the laser is directed at the affected area. It acts on the collagen layer and the result is wrinkle-free skin that looks youthful and glows.
Removal of skin lesions: For small lesions like birthmarks and warts, the blood vessels are usually affected. A beam of the laser is aimed at these lesions, and by cutting off blood supply to these, the lesions are removed and regrowth is prevented. Laser is also useful in treating spider veins and tattoos. Depending on the severity of the lesion, more than one session may be required. Another major advantage of the laser procedure is that it is done in the outpatient setting and does not require hospitalisation.
Laser hair treatments: Laser is used both in hair removal and in the transplant process. In hair transplant process, the area of transplant is prepared to receive the transplant using laser. In hair removal process, the follicles are removed and therefore unwanted hair on the body is removed. This again may require multiple sessions depending on the quality of the hair.
Types of cosmetic lasers: Carbon dioxide laser, Erbium laser, Nd:Yag laser, Pulsed-dye laser, intense pulsed laser, infrared, and radio frequency lasers are some commonly used lasers. There are constant developments in this ever-evolving field, and your cosmetic surgeon would be the right person to give you that information.
Also, having a detailed discussion with your surgeon on what to expect after a laser procedure is extremely essential. This will help set expectations for both the surgeon and the patient."
4259
people found this helpful
Shared 3 months ago • Featured Tip
Male pattern baldness and other kinds of baldness can turn out to be a pesky affair that also eventually might have a bearing on your confidence level. A hair transplant is an excellent way of dealing with this issue. This method usually takes the hair follicles from the donor site and implants them on the scalp where male pattern balding has set in. While this is an effective and commonly used process, it also comes with minor scars and other issues.
There are many things, which you must take care of, after the procedure. Here are a few of those things.
Scars: The procedure will leave you with a few scars as you wait for the hair to grow back from the replaced follicles. There may also be a little bit of swelling or inflammation at the site of the transplant, which may cause irritation. Ask your surgeon for medication which will bring down the swelling. You must make sure that you do not touch or scratch the surface under any circumstances.
Elevation: After the procedure, as mentioned before, there will be some amount of swelling. So, it is important to keep your head in an elevated position so as to ensure that there is no extra swelling in the head. For this, you may have to sleep with your head on two pillows so as to keep the head propped up. Also, you may want to sleep or relax in a reclining chair for a few days until the swelling subsides.
Physical activity: Sweating will make the scar and swelling even itchier. So, it is imperative that you shy away from physical activities like workouts and running. Also, you may want to stay out of the sun, or even avoid a trip to the sauna for a few days as the exposure may lead to sweating.
Hygiene: The area around the scar and your scalp in general must be kept clean. Use mild shampoos and medication to keep the numbness and irritation at bay so that the scars get enough time to recover.
Food: In order to help the scar recover faster, you will need to avoid food that is too spicy as this usually has an adverse effect on the incisions and scars after any surgical procedure. These spices usually create a lot of heat and can cause further swelling, redness and other symptoms. Excessive alcohol consumption must also be avoided.
There are a number of things that you can take care of after a hair transplant procedure in order to recover faster and be comfortable until the hair growth starts.
4297
people found this helpful
Shared 3 months ago • Featured Tip
Warts refer to a type of a deformity in the skin, which refers to the formation of a small, hard, benign growth on the surface of the skin. It is generally caused by a viral infection and results in a feeling of discomfort or pain. Sometimes they might also have tiny black specks on them. Warts usually form on the hands, feet, face and genitals, although they may appear on other parts of the body in some cases.
What causes the formation of warts?
Common warts are caused due to infection of the outermost layer of skin that occurs as a result of viral contamination. The virus that is responsible for this condition belongs to the human papillomavirus (HPV) family.This infection is highly contagious and easily spreads from one person to the next. It is most likely to occur on skin that is cut or damaged as that allows easy access for the virus to enter the skin system.
Following are the ways to treat warts:
4531
people found this helpful
Shared 3 months ago • Featured Tip
Hives or urticaria is an outbreak of reddish swollen bumps around the skin surface, formed mainly due to the body's response to particular allergens. Generally, the infectious bumps are of varied shapes and sizes and last for about 5-6 weeks. Although not a serious medical condition, hives can cause tremendous discomfort to the concerned person and affect his/her daily activities. Hives can be cured with a prescribed dosage of antihistamines or oral corticosteroids.
Causes of hives
Although the exact reason behind their formation is still unknown, researchers suggest that this disorder occurs as a response to involuntary histamine release by the skin blood vessels (that in turn, causes a leakage of blood plasma). Some other factors that can be responsible are:
Hives can occur due to insect or parasite bites.
Hives can also result as a side effect of painkillers such as codeine and other anti- inflammatory drugs such as ibuprofen or ACE inhibitors.
Excessive exposure to sunlight or high levels of stress (leading to high cortisol levels in the body) can also result in hives.
Intense scratching around the same spot can also result to hive formation.
Excessive alcohol intake can render you even more vulnerable to this disease.
Excessive intake of foods such as eggs, fish, nuts, chocolate and berries might also cause hives. Additionally, excessive consumption of certain food preservatives can also trigger the release of histamine.
Suffering from serious underlying medical conditions such as cancer, hepatitis or thyroid disorders can make you prone to chronic cases of hives (which might last for more than 6 weeks).
Symptoms of hives
The symptoms of hives include, but are not limited to:
Appearances of several reddish welts around the face or arms which might cause a severe itchy sensation.
Painful and abnormal swelling around the mouth
You might also feel tightness in your chest along with recurring bouts of dizziness.
If not treated promptly after diagnosis, hives might result in life-threatening allergic reactions, such as Anaphylaxis (narrowing down of the bronchial tubes, thus causing significant breathing trouble) and auto-immune disorders such as rheumatoid arthritis.
3983
people found this helpful
Shared 4 months ago • Featured Tip
Ageing is an irreversible process of human existence. With ageing, your skin will start to show problems and one of them would be the loosening or sagging of skin. While there are many treatments available to counter this problem, one of the most effective and popular methods is laser skin tightening.
In this method, a focused beam of infrared light is used to heat up the collagen under the skin. This triggers collagen growth resulting in the skin becoming tighter, thus, reduces sagging, wrinkles, lines and other blemishes in the process.
Who can go for laser skin tightening?
Laser skin tightening is targeted towards both men and women of any age. Most of the candidates who avail of laser skin tightening are within the age range of 30 to 60 years and have common complaints about skin caused due to age. Some of the problems that laser skin tightening can deal with very well are mentioned as follows:
Tightening and repairing loose facial skin

Reducing fine lines all over the body

Reducing wrinkles all over the body
However, you should know that laser skin tightening will not be able to correct loose facial skin if they form jowls or droopy sacs. In such cases you may need to avail of other surgeries, such as a face lift to correct the laxity of facial skin. You can then follow it up with laser skin tightening to eliminate the remaining wrinkles or lines.
Which of the areas of the body can be treated by laser skin tightening?
This form of treatment has been found to be very effective with skin from all over the body. Some of the areas which can be treated are
Abdomen

Legs

Arms

Face

Buttocks

Neck among others
Laser skin tightening can treat even moderate amount of laxity in all of these areas, thus reducing the need to go for more invasive types of surgery such as tummy tuck surgery or even liposuction.
When would laser skin tightening not be applicable?
Laser skin tightening is a very commonly availed procedure all around the world and there are very few risks usually associated with it. However, it is not advisable in certain circumstances:
If one is prone to having herpes outbreaks

If anyone has suffered or is currently suffering from skin cancer

It is not recommended for pregnant women either
4457
people found this helpful
Shared 4 months ago • Featured Tip
Human skin is prone to many problems like pimples, pigmentation, wrinkles and acne. Acne is the bane of an adolescent's life. Yet it happens due to a common problem. Hair follicles on skin, arms and the torso, sometimes overproduce cells and become blocked. Due to this blockage, oil produced by tiny oil glands in the skin gets trapped and becomes a breeding ground for bacteria, giving rise to acne.
There are two main types of acne - non-inflammatory and inflammatory. Examples of non-inflammatory acne are whiteheads and blackheads. Blackheads form when a clog or plug develops in the opening of hair follicles in your skin. Each follicle contains one hair and a sebaceous gland that produces oil, called sebum, which helps keep your skin soft. Dead skin cells and oils collect in the opening to the skin follicle, producing a bump called a 'comedone'. If the skin over the bump stays closed, the bump is called a whitehead. When the skin over the bump opens, exposure to the air causes it to look black and a blackhead forms. These are ugly but can be taken care of through common cosmetic procedures.
Inflammatory acne is not so easy to treat or hide. Usually, in this type of acne, the hair follicle wall ruptures and the fighter white blood cells rush into the spot, causing either a very prominent white, yellow or red sore to form or a pus-filled lesion which is damn ugly and leaves a lifelong scar on drying.
Acne Scar Removal-
That's all about acne, now the treatment. Acne is partially a hormonally linked problem and it is also linked to inflammation. Adolescents suffer the most. Treatments include pills and creams.
But now lasers have become the treatment of choice for sufferers.
Lasers are the magic wands of plastic surgery. They work by emitting a ray of light which produces certain effects in the skin leading to the removal of acne and its scars, as well as skin tightening, and hair removal. Laser treats acne by shrinking oil glands and killing the bacteria that cause acne. They, apparently work on 'porphyrins', compounds which are present inside acne-causing bacteria. So when porphyrins are targeted, they damage the bacterial wall killing the bacteria.
The kinds of lasers that doctors use for treating acne include Diode, Nd:YAG, IPL, Glass, and Pulsed Light and Heat Energy (LHE), as well as a new "vacuum" laser called 'Isolaz' which is extremely effective. There are reports that laser treatment may also reduce sebum (skin oil) levels in the skin which trap bacteria and cause acne in the first place.
The lows of laser for acne treatment are that it's expensive and usually, requires multiple trips to the dermatologist. Doctors usually recommend three treatments, about a month apart. This can go up if you have stubborn acne.
Laser resurfacing, a process that smoothes the top surface of the skin is also used for getting rid of acne scars. But once again it's expensive and takes multiple sittings.
4011
people found this helpful
Shared 1 year ago • Featured Tip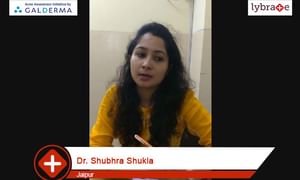 Lybrate | Dr. Shubhra Shukla speaks on IMPORTANCE OF TREATING ACNE EARLY
2269
people found this helpful