Personal Statement
To provide my patients with the highest quality skin care, I'm dedicated to the newest advancements and keep up-to-date with the latest health care technologies.
...more
To provide my patients with the highest quality skin care, I'm dedicated to the newest advancements and keep up-to-date with the latest health care technologies.
More about Dr. Atul Jain
Dr. Atul Jain is a renowned and a very successful Dermatologist who has had an experience of over 5 years in the field of Dermatology, Venereology and Leprosy. With about 53 ratings, Dr. Atul Jain has become a very successful and famous Dermatologist all over. You can avail his services and treatments at his various clinics. Global Heart & General Hospita, Dr. Atul Jain?s Skin, Hair and Laser Clinic and Dr. Atul Jain?s Skin, Hair and Laser Clinic are his clinics. If you are unable to contact him via call or online texting, just take an appointment and visit him at these clinics. He has completed his MBBS in GRMC from Gwalior in 2011 and MD in Dermatology, Venereology and Leprosy from IPGME&R in 2015 from Kolkata. He is associated with many professional medical institutions such as European Academy of Dermatology and Venereology (EADV), Indian Association of Dermatologists, Venereologists and Leprologists (IADVL) etc. He has also received many awards and recognitions such as Imrich Sarkany Non- European Memorial Scholarship for attending the conference at 24th EADV Congress in Copenhagen, Denmark in 2015 etc. The services and treatment he provides include Anti-ageing treatment, chemical peels treatment and many more. He treats his patients with a lot of care and commitment.
Info
Education
MBBS - GRMC, Gwalior - 2011
MD - Dermatology , Venereology & Leprosy - IPGME&R, Kolkata - 2015
Languages spoken
English
Hindi
Awards and Recognitions
Global Education Award at XI International Congress of Dermatology, New Delhi, India - 2013
Received Imrich Sarkany Non-European Memorial Scholarship to attend the conference at 24th EADV Congress in Copenhagen, Denmark from 7th to 11th October - 2015
Professional Memberships
European Academy of Dermatology and Venereology (EADV)
Indian Association of Dermatologists Venereologists and Leprologists (IADVL)
International Society of Dermatology
Location
Book Clinic Appointment with Dr. Atul Jain

C-3, Vidyut Nagar , Akshardham Mandir Road, Chitrakoot, Vaishali Nagar

,

Jaipur
Get Directions


Services
Submit Feedback
Submit a review for Dr. Atul Jain
Your feedback matters!
Write a Review
Patient Review Highlights
"Very helpful"
8 reviews
"Well-reasoned"
1 review
"knowledgeable"
2 reviews
Reviews
Amodini
Jul 8, 2017
As someone I knew, consulted this Atul Jain and they referred us. He is not just highly qualified, but has years of experience in handling high risk cases. Hygiene is very important, and I must Dr Atul Jain's Skin, Hair and Laser Clinic was extremely clean. I was amazed that other doctors before him were not able to even diagnose my problem, but Atul Jain did it immediately and started the laser hair removal for it. Dr Atul Jain's Skin, Hair and Laser Clinic can handle all types of emergency cases. Never once that I felt that he is getting impatient, rather he has always responded to my each and every doubt with immense patience. I was suffering from laser hair removal. So many doctors I consulted, but his treatment was the best.
Eeshwar
May 7, 2017
My problem was such that it required a number of sessions, and I must say after all the sessions, I am feeling much better now. Even after my treatment with my old doctor, I never felt so much relief, but Dr Atul Jain has treated my completely.The entire Dr Atul Jain's Skin, Hair and Laser Clinic was spotlessly, clean. He is very courteous and behaves very aptly with elder patients. As someone I knew, consulted Dr Atul Jain and they referred us. The best thing about Dr Atul Jain is that he prescribes limited no. of medicines. With the help of his treatment for hair transplant I am feeling so great. The overall outlook of the Dr Atul Jain's Skin, Hair and Laser Clinic was very nice.
Abhira
Apr 27, 2017
i got dermatologic surgery smallI from Dr.Atul Jain. and am amazed that he is such a sweet doctor, even though he is so busy all the time. The facilities available in the Dr Atul Jain's Skin, Hair and Laser Clinic are very nice. In order to diagnose my problem completely he asked me a number of questions. Someone from the office, referred us that Atul Jain. The entire Dr Atul Jain's Skin, Hair and Laser Clinic is very nicely designed. Finally with hertreatment, I am completely cured from my problem.
Rajas
May 27, 2017
Due to my hair loss i was feeling very depressed and had no hope. Dr Atul Jain's Skin, Hair and Laser Clinic has all the latest technology in place to handle severe cases. I have consulted so many doctors , but no one was able to solve my hair loss. They took very nice care of me, i never felt that I am in a Dr Atul Jain's Skin, Hair and Laser Clinic. My previous experiences were not so good, but Atul Jain has completely changed my opinion as he is very helpful and humble.
Akshadha
May 24, 2017
I was shocked to experience the symptoms of hair fall. Dr Atul Jain is one of the best physicians in city. The overall atmosphere in the Dr Atul Jain's Skin Clinic is very soothing. Dr Atul Jain is well aware about innovative techniques to treat problems. The Dr Atul Jain's Skin, Hair and Laser Clinic was equipped with various facilities. With the help of his treatment for hair fall I am feeling so great.
Deb
Jul 15, 2017
One of my colleague referred Dr Jain. I am so happy that I chose him for my treatment as now I am perfectly fine. he has so much knowledge that for everything my family takes his reference. All the staff members were very helpful. It's been more than a year now, that I took his laser hair removal -face treatment. Dr Atul Jain's Clinic has all the latest technology in place to handle severe cases.
Ranjit
Jul 18, 2017
I was having this moles, and I was searching for a dermatologist who can provide me best mole removal treatment. I consulted Dr Atul. He is very talented and seasoned doctor. During the treatment, he supported me a lot. I am so happy that I chose him for my treatment as now I am perfectly fine. The overall atmosphere in the Dr Atul Jain's Skin, Hair and Laser Clinic is very soothing.
Agnello
Aug 9, 2017
He is not just friendly, but also is very motivating. Dr Atul Jain's Clinic can handle all types of emergency cases. My problem was such that it required a number of sessions, and I must say after all the sessions, I am feeling much better now. I am almost my normal self post the treatment and for that Dr Atul Jain is the reason. he did my treatment for Pimples issue.
Anjali
Jan 26, 2017
The complete process of hair health treatment was so quick, and i am so relieved that I chose to consult him. From quite some time i was suffering from pain, but never gave much importance to it. Dr Atul Jain has so much knowledge is quite knowledgeable in his field. I thank him for giving me the best hair health treatment.
Verified
Feb 9, 2018
Thanks to Dr atul jain for your valuable time . he explained everything in very detail. I underwent to fractional CO2 Laser for my acne scar. I have taken three sessions and my scars have improved more than 50 %. He is also very knowledgeable.
Sangeeta Aggarwal
Oct 11, 2017
Really it was d good experience.. Deeply your problem is understood and then treatment is prescribed to the patient. Any one having any type of skin or hair reltd problem must consult it once.. Will know d difference
Verified
Jul 16, 2017
The doctor is so liable and kind , easy with communicate and solve out the problems. Straight through the prescription and humble to meet.u
Mini
Feb 9, 2018
It was great experience with him. very friendly nature. Seeing difference after only one sitting of each CO2 laser and dermaroller.
Verified
Oct 14, 2017
Any problem in skin and hair solved by dr atul jain sir
Manish Vij
Dec 16, 2017
perfect doctor for skin care.
Verified
Mar 12, 2018
Dr atul jain is nice person
Verified
Aug 23, 2018
Nice doctor and clinic
Ram Kumar
Sep 9, 2018
Wonderful experience
Verified
Oct 9, 2017
Very good
Feed
Skin inflammation caused due to overexposure to the harmful rays of the sun is known as sunburn. UVA and UVB are the ultraviolet rays that cause maximum damage to your skin. Overexposure to the sun triggers the development of melanin (color imparting pigment) on the upper layer of your skin or the epidermis, resulting in the formation of a tanned skin. Severe sunburn can damage your DNA also.
The most common symptoms of sunburn include:
Your skin may appear reddish in color
You may notice wrinkles
On touching, your skin may feel hot
Frequent itching sensation may make you feel irritated
Blisters may pop out due to sunburn
Your blood pressure can also reduce which can make you feel week
Your skin may be swollen
Some of the risk factors are mentioned below:
Fair skinned people are more prone to sunburns.
Working outdoors for prolonged hours can cause severe sunburn.
Sunburn can hasten your process of aging.
The blisters can result in infections.
Sunburns can also result in the formation of skin lesions.
Sunburn can sometimes lead to skin cancer.
Sunburn can be treated in the following ways:
Bathing in cold water can give you some relief.
Aloe Vera creams have cooling properties; applying aloe vera cream or gel on the affected areas can offer temporary relief.
Sometimes, sunburn can make you feel dehydrated, so it is advised to drink plenty of water to keep yourself hydrated.
Anti-inflammatory medicines like aspirin can help you to treat skin inflammation.
Home remedies like applying orange peel paste on the affected areas can help you to treat mild cases of sunburn. If you wish to discuss about any specific problem, you can consult a dermatologist and ask a free question.
4593
people found this helpful
Stretch marks don't only happen after childbirth, they can happen to anyone due to sudden changes in body size and weight. These are like ugly brown scars usually present on the stomach, thighs and hips. Truth be told, 90% of pregnant women will get stretch marks around these parts of their bodies.
These are some very easy things one can do to get reduce the appearance of stretch marks both old and new:
Moisturizing- Lotioning –up regularly can lighten stretch marks. Moisturizing helps to hydrate skin and this makes it easier for it to stretch. Moisturizing is very effective in lightening new stretch marks and can prevent new stretch marks from forming. Older stretch marks are more difficult to get rid of, though.

Retin A- Retin-A based creams are very effective against stretch marks. Retin-A works by boosting collagen production which helps the skin to stretch out and avoid tears which cause stretch marks. Pregnant and nursing women should not use Retinoic acid containing products, however. It also doesn't work on old stretch marks.

Glycolic Acid- This too can increase collagen production when used on skin. It is even more effective as alpha-hydroxy acid (AHA) which is used in chemical skin peels. You can use glycolic acid on skin even during pregnancy. Save your skin from sunlight when using glycolic acid.

Vitamin E Oil- This is touted as the miracle cure for stretch marks and it delivers especially when used on new stretch marks. Use it with an unscented moisturiser for better coverage.

Essential Oils- These are common home remedies for tackling stretch marks. One can use them directly on skin or mix with the carrier oil before use. These are the ones to go for:

Vitamin C- You can take Vitamin C as a supplement to lighten stretch marks. You can also mix topical glycolic acid with vitamin C and apply on the skin directly.

Lasers- These are the magic wands of cosmetic surgery and rightly so. Fresh stretch marks can be tackled using a pulsed dye laser also called vascular laser. The downsides of this laser treatment are that it works on early stretch marks and not on mature ones. It is also very expensive. This laser also doesn't work on darker skins.

Fractional Laser Treatment- These are very effective against older stretch marks. Your doctor will use this laser to resurface the older marks smoothing the surface of the skin. The treatment is very expensive and can cause hyper-pigmentation and scarring.

Abdominoplasty or Tummy Tuck- This is the only certain way to obliterate stretch marks. What the surgeon does is cut out swathes of skin from your abdomen with stretch marks. Downsides are that it's a risky procedure. There could be life-threatening complications and recovery takes long, sometimes as long as 3 to 6 months. Consult an Expert & get answers to your questions!
4744
people found this helpful
Are you looking for ways to deal with chronic urticaria? This is an uncomfortable skin health condition which is featured by red, itchy welts appearing on any part of your body. The cause of this condition is unknown to us most of the times. When the cause of chronic urticaria cannot be determined, the condition is called chronic idiopathic urticaria. There are several ways of dealing with this condition.
Here is a list of the top ways to deal with chronic urticaria:
It is important for you to consult a dermatologist if you experience any symptom of chronic urticaria. Early diagnosis and an early treatment will prevent the condition from worsening further.
4479
people found this helpful
Face-washing may be a simple everyday task that requires no great effort on your part. But when it's not done right, it causes significant harm to your skin, each day. The mistakes that you may make while washing your face could lead to issues like irritation, dryness and even wrinkles. Read on to find out how you can avoid making these common errors, and save your skin from blemishes, ageing and lustreless look.
1. Using the wrong cleanser
The use of the wrong cleanser can throw your pH levels out of balance. The optimal pH balance of your skin is 5.5pH. This is the ideal level at which the thin protective layer on the surface of the skin (called acid mantle) can function to keep germs, toxins and bacteria at bay. You should therefore be picking your cleanser based on your skin type as it would come with the right pH balance.
2. Not cleaning your hands before touching the face
Always clean the germs and dirt of your hands first before moving onto your face. Ignoring this crucial first step can cause you to transfer all the bacteria and dirt of your hands on your face, giving rise to common skin problems such as acne, pimples and blackheads.
3. Using a pre-used washcloth
To avoid the filth from clogging your pores, always clean the washcloth that you use with an antiseptic to keep germs and bacteria at bay. Once you're done washing your face, don't rub the cloth all over your face but pat dry it.
4. Washing face using with hot water
When it comes to the water that you splash on your face, you should always use lukewarm or room temperature water. This is because hot water leaves your skin dry as it washes away the skin's essential oils; and cold water can break the capillaries (fine blood vessels) of your skin. In contrast, mildly lukewarm water will keep your skin hydrated and healthy.
5. Not washing the face twice a day
Just as you shouldn't ignore this important skin care habit that keeps your skin clean, you also shouldn't go overboard with it. Excessive face-washing can hamper the natural oil production of your skin, giving rise to dryness and irritation as a result. Your skin requires the natural oil it produces to keep it smooth and supple. Ideally, you should wash your face twice daily - once in the morning for removing the bacteria and dirt that clogged your pores, and again at night before going to bed.
6. Rushing through the routine
Lastly, don't rush through your cleansing routine. Make sure to properly rinse your face of cleanser completely, otherwise the residues would cause your skin to dry up later on, leading to skin irritation.
It is therefore very important to pay attention to all the little details that make up your face-washing routine. By doing it right, you get to achieve the clear and blemish-free skin that you always wanted. If you wish to discuss any specific problem, you can consult a dermatologist.
4799
people found this helpful
You will be surprised to know that about 35 million men and 21 million women suffer from excessive hairfall in India. Excessive hair fall can be the result of certain illnesses, hormonal changes, over-use of hair products that contain chemicals or a poor diet. What you may not have considered is that you can also lose a lot of hair by combing it the wrong way.

Check if you're making these common combing mistakes.

1. Are you combing your hair from the roots down?
If you're combing your hair you should always start from the middle while working it downwards. Move the comb upwards (near the roots) only when there are no more tangles remaining in the bottom half.
If you start combing from your roots, you may have to fight more tangles on the way to the bottom. This induces strain on your scalp, and increases hair breakage. The end result is weak hair and roots, and more hair fall.

2. Are you combing post the application of a hair product?
A comb should never be used just after the application of a hair paste, serum or cream for treatment or styling. You must use only your fingers to comb through your hair once you've applied a styling product.
If you use a comb post-application of a styling product, it not only loses its effect, but may also harm your hair and its texture.Consequently, it may lead to increased breakage and hair loss over time.

3. Are you detangling your hair after shampooing or washing?
Hair is known to be at its weakest when wet, which can also make it prone to tangling. Combing and excessive pulling of tangled, wet hair increases your chances of hair breakage and eventual hair loss.
To avert water-induced frowns, you can try giving a comb-through before wetting your hair in the shower. Alternatively, you can also try combing your hair during a shower. Apply the conditioner first; next, untangle the strands by using only your fingers, and then use a wide-toothed comb just before washing.
4. Are you regularly back-combing your hair?
Sometimes people back-comb their hair from the roots working towards the ends. This hair teasing technique adds volume and texture to your hair. Although it's a great trick, its regular use may damage your hair cuticles, which as a result, may also ruin your hair's quality, lead to frizzy hair and increase breakage and hair loss.
To get the element of volume without the damage, you can try light hair sprays, which help you in getting a similar look. If you wish to discuss about any specific problem, you can consult a
Dermatologist
.
4169
people found this helpful
Conditioning Before Shampoo vs Post Shampoo - What's Ideal?
Conditioners and shampoos, you need both for an appropriate hair care regimen. Just like most other people, you might have the confusion about conditioner use - whether to use it before you shampoo your hair or when you're done with shampooing.
Read on to find out what you should be doing.
1. Hair Type: A factor that determines your use of a conditioner before you shampoo or after it depends on your hair type. For individuals who have dry or thick hair, using a conditioner after you shampoo is the most apt, especially during the winter months when complaints of flyaway hairs are very common. Conditioning before you apply shampoo to your hair is ideal if you've fine hair as it provides your hair with much needed nourishment. Additionally, it allows the shampoo to distribute evenly all over your hair.
2. Greasy Hair: Applying a conditioner before you shampoo your hair is most apt for individuals whose hair is prone to oiliness. This is because it helps you in thoroughly washing away the grease that gets build up in your hair when it's time to shampoo. The regimen of shampoo and conditioning afterwards doesn't ensure a proper elimination of the problem.
3. The Problem of Residues: If you condition your hair before shampooing, you can rest assure that no residues get left behind on the scalp. This is not the case when you condition your hair afterwards. Many a time, if you don't rinse properly residues of the conditioner used get left behind, thereby weighing down your hair.
Unless your hair is of normal texture, conditioning before shampooing can prove to be beneficial for your hair. If you wish to discuss about any specific problem, you can consult a Dermatologist.
7075
people found this helpful
There are a number of conditions that may come to affect the delicate skin of newborn and growing babies. Some of them may be simple to diagnose and treat, while others may be slightly more serious. Intertrigo is an exceptionally normal inflammatory condition influencing those areas of skin that are naturally in contact with each other. For example, the groin, armpits and other skin overlays. These territories of skin that are in contact with each other are in contact to the intertriginous zones.
Infants and babies with intertrigo have red and sore skin in the folds of skin, under the neck, under the arm and in the nappy area. Dissimilar to nappy rash, the rash is most dangerous, if it is found inside the folds of the skin. In a nappy rash, the skin inside a fold is usually protected, but the rash is exceedingly bad in areas touched by the nappy.
In case you or your child has intertrigo, your doctor may propose just keeping the affected range dry and exposed to the air. You may control oozing of certain liquids with moist packs of an astringent called Burow's solution. Then air dry it and let it heal on its own.

The surface of the affected skin is exceptionally sensitive and hard. It should be dealt with delicately. Washing it with water can be difficult. Utilizing sorbolene to clean the skin might be a gentler option. Be careful so as not to rub the skin. Pat it dry softly and regularly. Keeping the skin fold as dry as possible is very helpful.

Creams or balms that shield the skin from dampness such as the ones that are utilized for nappy rash might be useful. Zinc creams, zinc and cod-liver oil creams can be helpful. Check with your doctor (drug specialist) for other valuable creams or salves. In case the rash is not improving or it is spreading, see your specialist as the contamination may require treatment. Thrush infections are normal. Utilizing a defensive cream like the ones used to counteract nappy rash are beneficial and effective. If you wish to discuss about any specific problem, you can consult a Dermatologist.
4812
people found this helpful
The skin is the largest organ that covers the human body from top to toe. It is also most susceptible when it comes to myriad infections and conditions that can range from mild and temporary to extreme and permanent. Seborrheic Dermatitis is a condition that produces red and itchy patches on the skin as well as flaky scales on the scalp. It may stem from an allergic reaction like eczema. Read on to know more about the condition.
Causes-
This condition can be found at any age. It may be found in infants and in elderly people as well. The main causes of the condition include stress and even your genetic make-up. The hereditary factors also play a major role in conditions like these. This condition may be caused by the yeast that feasts on the skin and causes sores. Additionally, it may be caused as a side effect of certain medicines and other medical conditions. Many patients experience this condition when the weather is cold and dry.
Related Conditions-
Seborrheic Dermatitis may be caused by oily skin that can lead to excessive acne and other such eruptions. Depression and eating disorders can also result in this condition as a painful symptom. Patients who are HIV positive can experience this condition as a symptom.
Symptoms-
The symptoms of this condition may vary from mild to extreme. Dandruff, cradle cap for babies, etc. are some of the main symptoms. This condition can cause eruptions around the face and neck as well as the navel and buttocks areas. It may also be seen in the folds of the skin like armpits and below the breasts. Scaling and redness are the main signs and symptoms that point towards the presence of Seborrheic Dermatitis. Inflammation may or may not occur. If it is associated with cradle cap, then there may not necessarily be any related inflammation.
Treatment-
There have been many instances where a mild flare up may end up healing on its own without any medication or medical intervention. In such cases, you can actually try some home-based treatment like ice packs. Good skin care and hygiene will also ensure that the condition clears up on its own, yet one should be prepared to see eruptions for a year at a time. Coal tar and zinc are some of the most commonly used elements in the medication that can be prescribed by a dermatologist. Anti-fungal products and a mild shampoo for babies can also be used in order to successfully treat this condition. Steroids may be required in order to successfully treat Seborrheic Dermatitis, if it becomes too extreme and difficult to contain. If you wish to discuss about any specific problem, you can consult a dermatologist.
4096
people found this helpful
Are you observing red, crusty patches on the surface of your infant's skin during his/her first month after birth? This is an indication of infant eczema. It is a dry, itchy skin condition which may occur on any part of your child's body and is commonly found on the cheeks, legs and arms. This condition is sometimes confused with cradle cap, which is another skin condition.
Causes-
Eczema usually runs in families and is hereditary. If you have eczema, it is likely that your child may have it too. Several problems in the skin barrier allow germs inside and moisture to go out. This is a common cause of eczema in infants. The condition occurs when the body makes insufficient fatty cells or ceramides. When there is not enough of these, the skin loses water and becomes extremely dry.
Does Eczema In Infants Go Away By Itself?
In many cases, infant eczema goes away on its own and most infants outgrow the condition by the time they are ready for school. However, some children do get eczema during their adulthood. This may continue for years without specific symptoms. Such children also tend to have dry skin.
Treatment-
Here are some home treatment options for infant eczema:
You should use moisturisers on your child. Moisturisers containing ceramides are a good option, which are available at all over-the-counter (OTC) stores by prescription. You can also opt for good moisturisers, fragrance-free creams and ointments like petroleum jelly. This helps in keeping your baby's skin in retaining natural moisture. Apply these after a bath.

A lukewarm bath is beneficial for your child. It helps in hydrating and cooling the skin. The water should not be very hot and the bath should not exceed 10 minutes. You can also add oatmeal soaking products to your baby's scrub for soothing itchiness.

You must use mild and unscented body soaps for your baby. This is because perfumed, antibacterial and deodorant soaps are rough for your baby's skin. Scrub some soap on areas of your child's body where there is dirt, such as the genitals, feet and hand. Do not rub or pat his/her skin.

Several medicines are also used for the treatment of infant eczema. These include hydrocortisone creams and ointments, which help in easing inflammation and itching. You should not apply these medicines in excess as they can thin the skin on the affected areas.
You should consult a doctor on observing any signs or symptoms of eczema on your child's skin. This will help in proper diagnosis of the problem and an early treatment plan will prevent further deterioration of the symptoms.
4003
people found this helpful
Do you have a permanent tattoo which you want to remove because of certain circumstances? According to studies, almost 50% of people with tattoos in the US want to have their tattoos removed via the laser tattoo removal technique.
This tattoo removal technique eliminates your tattoo without having much side effects. In the procedure, lasers are used to remove your tattoo by breaking up the pigment colours of the tattoo, using a high-intensity beam of light. Black tattoo pigment absorbs all the laser wavelengths and is easiest to remove, while other colours can be removed by using certain selected lasers.
Laser Tattoo Removal Procedure-
The number of treatments or sessions you require depends on the colour and size of your tattoo. It may take about two to four sessions in the case of normal tattoos, while for those having large tattoos; it may take more than 10 sessions to get the tattoo removed. A consultation session with a trained professional is required to help you in evaluating your situation and whether you should go ahead with the procedure.
The laser treatment varies from person to person and depends on factors such as age, size and type of the tattoo. The patient's skin colour and depth to which the tattoo pigment extends also affects the removal process.
Here are the steps involved in a laser tattoo removal process:
Protected eye shields are placed on you.

Your skin's reaction to the laser is tested for determining the amount of energy to be used.

A handpiece is placed again on your skin surface, which activates the laser light. This process is extremely painful to undergo.

Small tattoos require less pulses while large tattoos require much more. After every session, your tattoo tends to get lighter, progressively.

Right after a treatment session, an ice pack is applied to your skin to soothe the areas treated. You will have to apply a topical antibiotic ointment and a bandage is used to protect the treated skin region. You must cover the area using a sunblock whenever you go out in between the treatment sessions.

In some cases, local anesthesia is used during the treatment procedure.
Because of modern-day technology, laser tattoo removal is now a common thing undertaken by many who want to get rid of their unwanted tattoos. The procedure is safer than the traditional tattoo removal methods like excision, salabrasion and dermabrasion. If you wish to discuss about any specific problem, you can consult a dermatologist.
4359
people found this helpful
View All Feed
Near By Doctors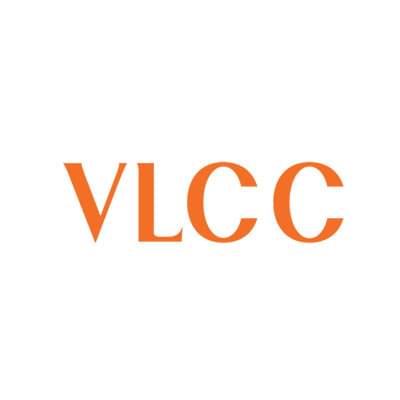 Dermatologist
Vlcc Wellness - Vaishali Nagar - Jaipur,
Book Appointment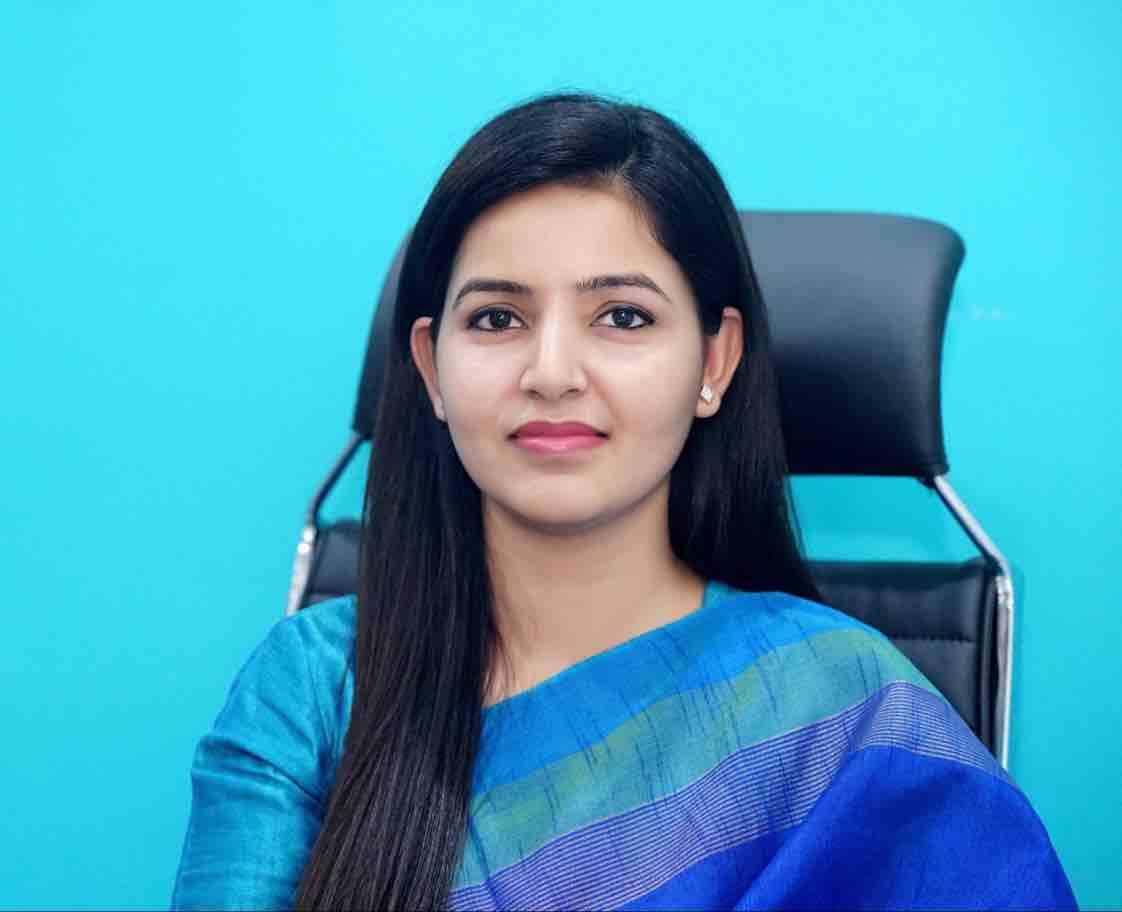 MBBS, MD - Dermatology , Venereology & Leprosy
Dermatologist
Book Appointment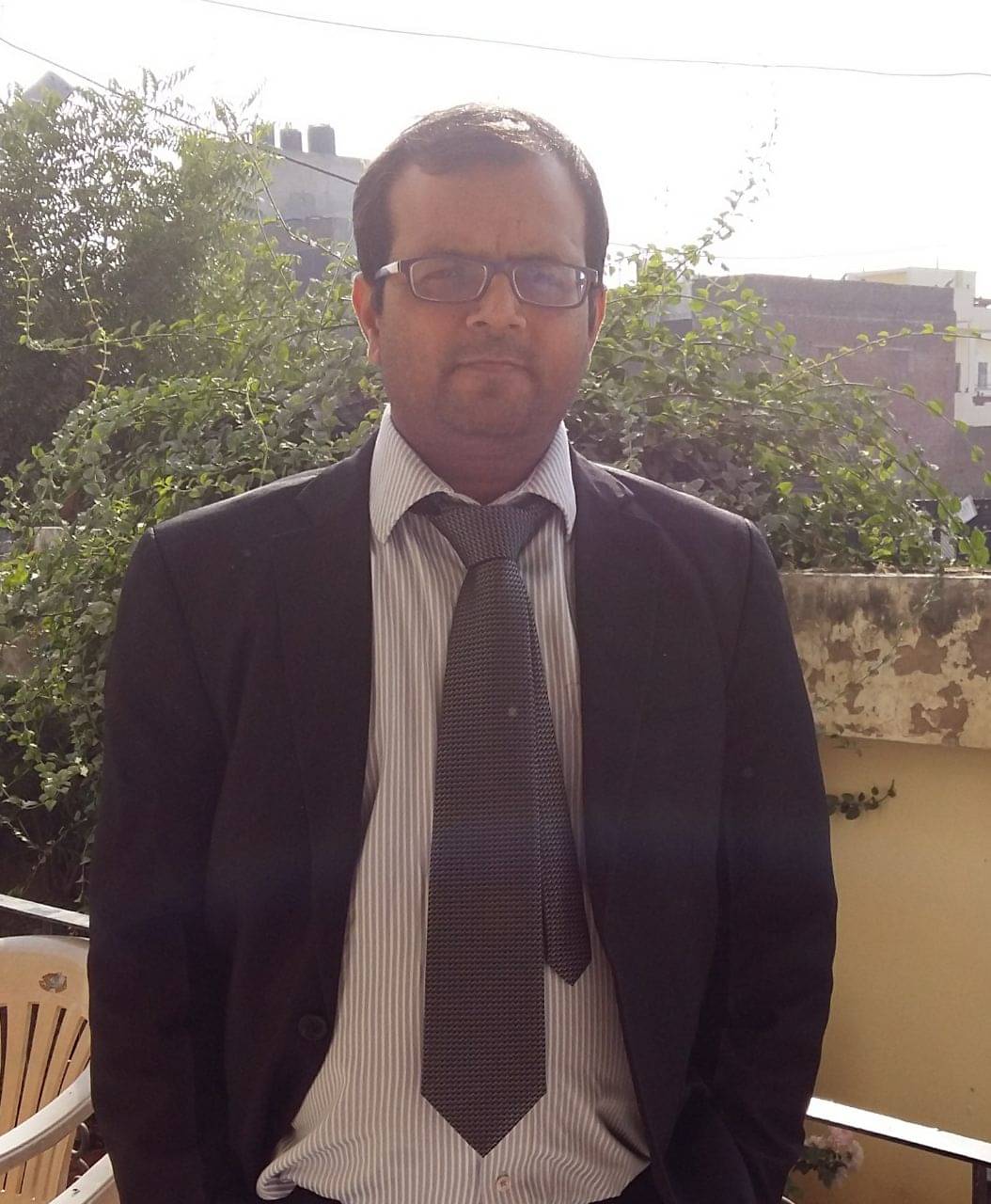 MD , MBBS
Dermatologist
Rejuvenate Skin Hair & Laser Clinic,
Book Appointment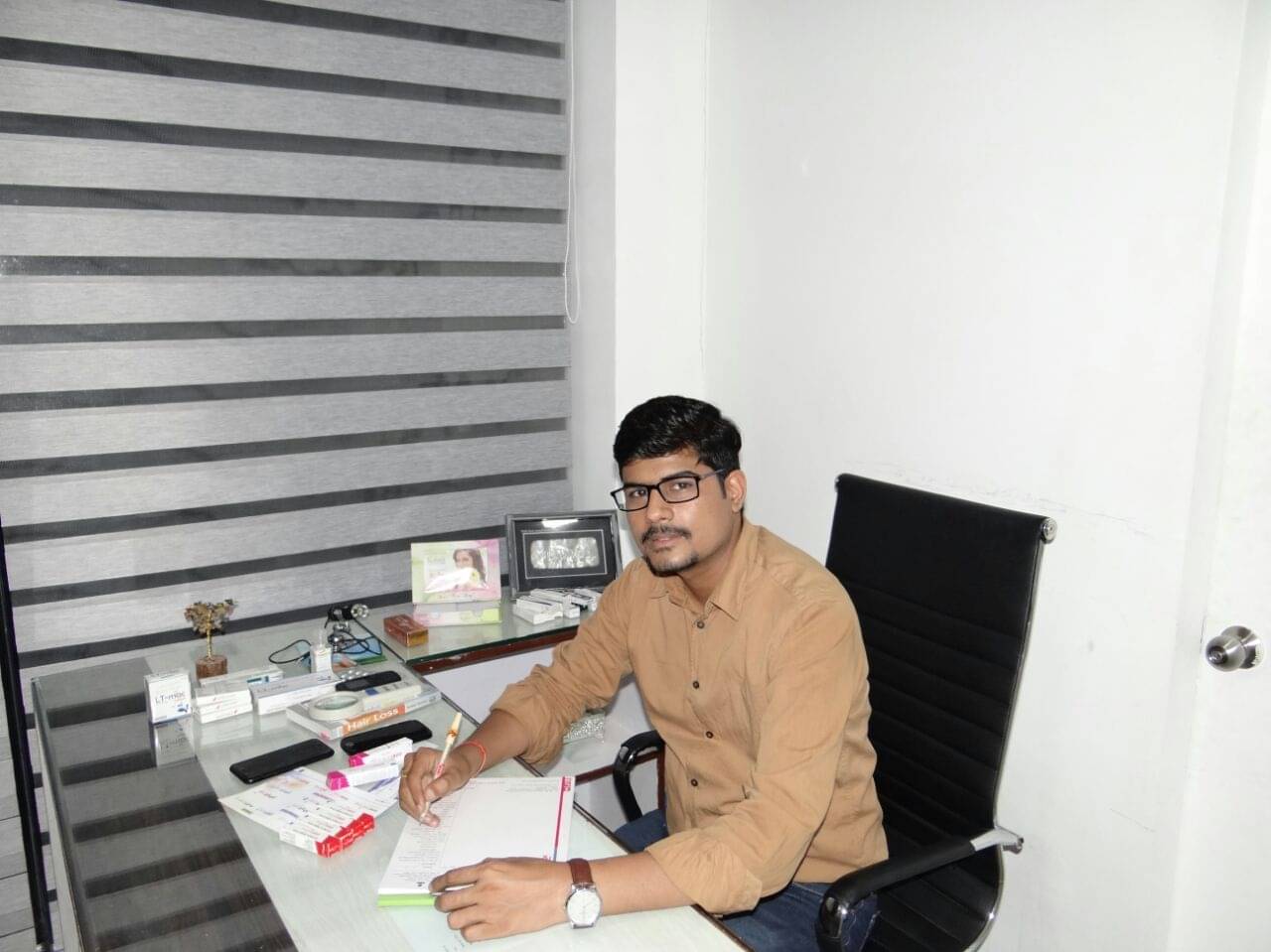 MD - Dermatology , Venereology & Leprosy
Dermatologist
SkinVel Hair & Skin Clinic,
Book Appointment