About
Our entire team is dedicated to providing you with the personalized, gentle care that you deserve. All our staff is dedicated to your comfort and prompt attention as well.
...more
Our entire team is dedicated to providing you with the personalized, gentle care that you deserve. All our staff is dedicated to your comfort and prompt attention as well.
More about Gaurav Jaipur Pain Clinic
Gaurav Jaipur Pain Clinic is known for housing experienced Pain Management Specialists. Dr. Gaurav Sharma, a well-reputed Pain Management Specialist, practices in Jaipur. Visit this medical health centre for Pain Management Specialists recommended by 47 patients.
Timings
Location
No.140-B, Sindhi Colony, Adarsh Nagar, Near Pink Square Mall
Adarsh Nagar Road
Jaipur,
Rajasthan
-
302004

Get Directions
Photos (3)


Doctor in Gaurav Jaipur Pain Clinic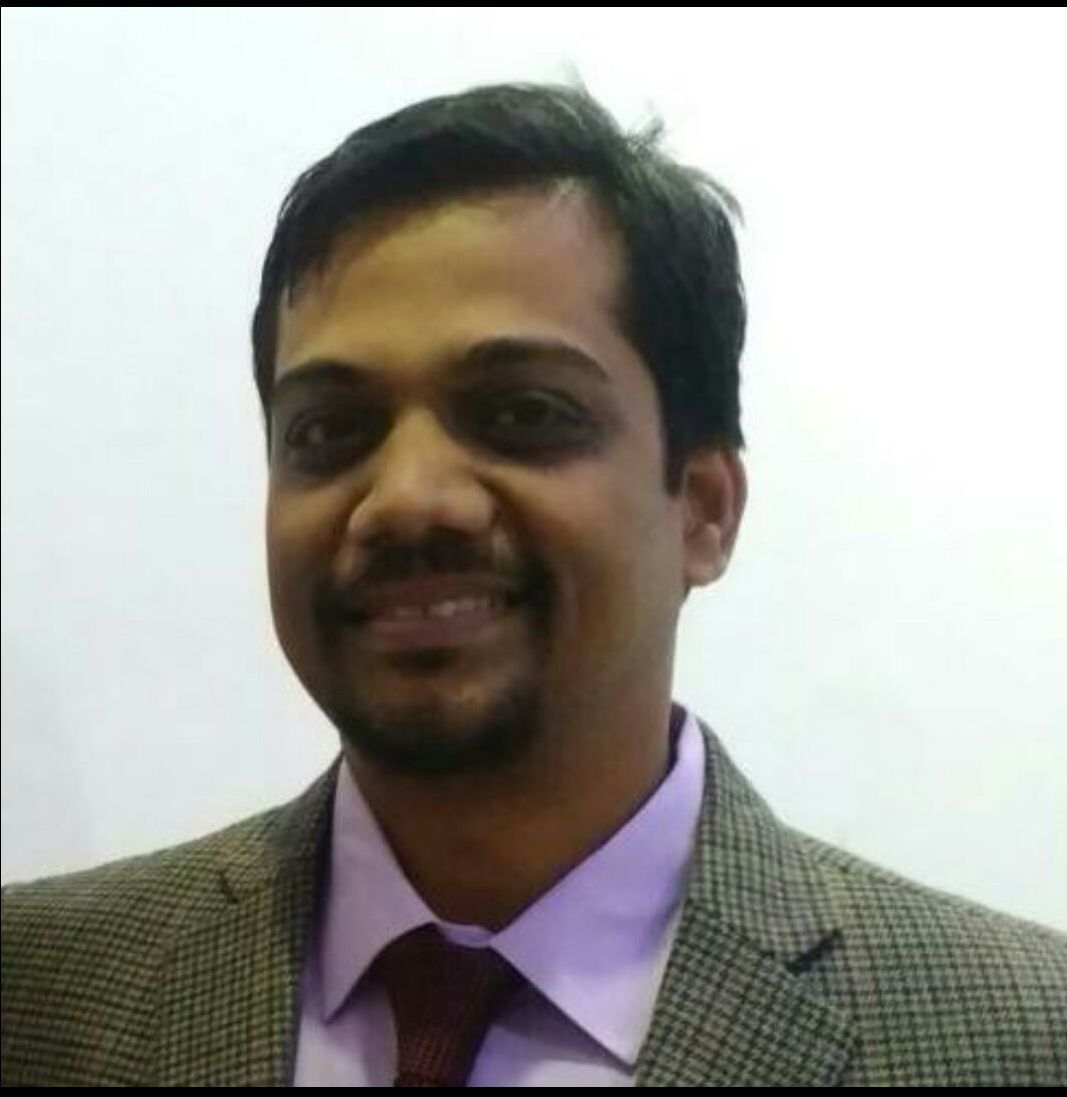 MD, FIPM, CCEPC, Fellowship In Pain Management
Pain Management Specialist
Book appointment and get ₹125 LybrateCash (Lybrate Wallet) after your visit
Services
Submit Feedback
Submit a review for Gaurav Jaipur Pain Clinic
Your feedback matters!
Write a Review
Patient Review Highlights
"Professional"
2 reviews
Reviews
Kumudini
Jun 26, 2017
Over the period of time the pain treatment has helped me a lot. So many doctors I consulted, but his treatment was the best. I feel strange that I am suffering from pain treatmentThe Gaurav Jaipur Pain Clinic is designed in such a manner that all requirements of patients are taken care of. He is very professional and is a really patient listener. Someone from the office, referred us that Gaurav Sharma. Gaurav Sharma has so much knowledge that for everything my family takes his reference. His treatment suited me the best and now I am fine. It was so quite pleasant in the Gaurav Jaipur Pain Clinic.
Haima
Apr 29, 2017
I saw Gaurav Sharma clinic's advertisement in newspaper and that is how we referred him. Dr Gaurav Sharma is well aware about innovative techniques to treat problems. I was in so much pain due to my eye pain. The overall atmosphere in the Gaurav Jaipur Pain Clinic is very soothing. I consulted a number of specialists but the way he treated me was the best. I am almost my normal self post the treatment and for that ,Dr Gaurav Sharma is the reason.
Kinaari
May 23, 2017
I have had this lower back pain from quite some time. Never thought I will suffer from it like this. He ensures that he gives enough time to each patient. During the treatment, Dr Gaurav Sharma supported me a lot. The overall atmosphere in Gaurav Clinic is very soothing. he has so much knowledge that for everything my family takes his reference. I feel so great after the completion of treatment.
Godavri
May 3, 2017
Even though Dr Gaurav Sharma is not from our city, he is still very famous, so I consulted him fro my headcahe issue. Thanks to him that the headaches treatment he gave me has given brilliant results. The best thing about Gaurav Sharma is that he prescribes limited no. of medicines. His pain clinic is very nicely designed and is famous in Jaiour.
Chain
Mar 5, 2017
I needed to find a good doctor in Jaipur to give me a pain managment treatment for my problem of Back Pain. after lots of search and hardwork I decided to consult dr gaurav Sharma at Gaurav Jaipur Pain Clinic and I am so happy I chose him as he proved to be the best in the feild by giving me the best treatment and quick results.
Achla Saksena
Apr 24, 2017
I have been undergoing treatment for more than six months, doctor is easily accessible and easy to communicate. He handles patients with utmost care and has helped me through my back issues and also educated me related to the back issues which has helped me over time. His diagnosis and treatment gas also been beneficial for me.
Aaradhya
Apr 20, 2017
I am Fully satisfied with my arthritis and pain management treatment i got from dr Gaurav Sharma due to excellent results with his treatment now for significant time. Efficiency and other effects due to good recovery also improved. Highly recommendable. He can be consulted at Gaurav Jaipur Pain Clinic in Jaipur.
Eshita
Apr 10, 2017
he did my pain management counseling. The overall atmosphere in the Gaurav Clinic is very soothing. One of my colleague referred Dr Gaurav Sharma. Even though the problem was not so big, but still the other doctors were not able to treat it. He certainly knows the in and out of his speciality.
Radha
Mar 29, 2017
I was in pain because of too much acne on my face. Dr Gaurav Sharma made the pain go away by giving me an acne treatment at his clinic Gaurav Jaipur Pain Clinic in jaipur. He is a very nice and intelligent doctor. I liked the treatment.
Amitneema
Apr 17, 2017
sound knowledge, experience, confidence, ability to conact with patients result good compliance, relief of agony &pain.as a result I could resume my work .thanks to himö
Verified
Apr 21, 2017
Dr sharma is miracle for me. severe Back pain is treated by him .He is full of experience with latest medicine therapy and techniques .
Vinod Sharma
Apr 17, 2017
instant relief and fast recovery along with suitable medicine
Shyam Pandey
Apr 18, 2017
He is a experienced intelligent and humble doctor.
Verified
Apr 18, 2017
it was a nice experience and releif
Devender
Apr 17, 2017
Good knowledge
Feed
Shared 5 months ago • Featured Tip
Movement of the head and neck is enabled by the various joints in this region, the main role being played by the cervical spine. This is a part of the vertebra or the spine and supports the head and neck in all movements. There are cervical vertebrae, ligaments, muscles, and nerves which ensure this movement happens smoothly. However, given the complexity of the whole structure, head and neck pain are also two of the most common joint pains.
The Neck Bone's Connected to the Head Bone…
The vertebrae of your neck (cervical spine) support the weight of your head and all its motions, which may not seem like much – until you realize your head weighs as much as a bowling ball. When your neck bones are not positioned properly, the result is tightening of the muscles and irritation of the nerves that connect with your head. Your head and neck symptoms may include some or all of the following:
Sharp or dull pain or discomfort in your neck
Stiffness in your neck
Inability to turn your head to one side
Headache
Jaw pain
Fortunately, you don't have to live with head and neck pain – and you don't have to take drugs to eliminate the pain.
Causes:
The causes for head and neck pain can range from muscle strain to arthritis to pinched nerve to cancer.
Posture problems: Not providing adequate support when being seated grows to be a menace. With the changing lifestyle where people end up staring at a monitor, there is tremendous stress on the neck muscles, leading to pain and stiffness. There is also loss of flexibility, leading to a stiff neck and headaches.
Muscle strain: This can occur due to a sudden movement, either when doing something or as a result of accident (like a whiplash injury). The muscle can be torn or injured and this can result in pain, swelling, and inflammation of the affected area.
Stress: One of the most common identifier of stress is the constant ache/nagging pain in the back of the neck.
Disk herniation: When the disk is moved out of its space due to excessive movement and rotation, the disk gets herniated and the nerve gets 'pinched.' This can cause a sharp, shooting pain to the area where the nerve emerges out of that disk.
Spondylitis, arthritis, etc., are other chronic inflammatory conditions which can affect the neck and head areas.
Side effects:
When there is pain in the head and neck area, the whole body function is affected. The movement is limited and therefore vision, neck movements, and other functions are affected. This, in turn, affects the overall quality of life.
Management:
Identify the problem with a thorough examination, X-ray, and if required soft tissue examination.
Ice the area for relief of pain temporarily.
Improve ergonomics in terms of height of the monitor, seat/chair, etc., so the strain is minimized.
Develop an exercise regimen, which gives adequate exercise to the head and neck muscles.
Manage stress. Be it physical, chemical, or emotional stress, it takes a toll on the head and neck area. Managing the stress (there is no escape from it!) will definitely see the pains and stiff neck go away.
Engage in pain management, which is holistic (as above) and does not always resort to medications.
In present day scenerio: Poor posture, sedentary life style, smoking, lack of exercises, long office hours can lead to neck pain which can radiate towards head, upper back and towards arms.
Cause: Degeneration and inflammation of small joints of cervical spine called as facet joint can lead to painful facet joint arthritis/arthropathy. This is one of the commonest reason for neck pain. These changes are difficult to diagnosed by imaging techniques like X ray and MRI.
Diagnostic: Pain management interventions are very helpful in reaching to correct diagnosis.
Treatment: Conservative treatment including pharmacotherapy, posture correction, smoking cessation, life style modification are always the first line treatment. If these treatments are not effective then pain management interventions in the form of nerve block, epidurals and radiofrequency ablation are being used to treat the conditions.
If conservative treatment doesnt improve the condition, you should go to pain management specialist. He/she can go for the appropriate pain management intervention to diagnose and treat your pain. In case you have a concern or query you can always consult an expert & get answers to your questions!
4527
people found this helpful
Shared 10 months ago • Featured Tip
Are you prone to slipped disc problem? + the ideal way to treat it

A slipped disc, also known as a prolapsed disc or herniated disc, is the term given to the phenomenon that occurs when a cartilaginous disc found between the vertebrae in the spine becomes slightly displaced or protrudes, thereby pressing on the nerves in the adjacent areas and causing back pain.
This happens when the soft inner part of the disc, known as nucleus pulposus, bulges out through a weakness in the exterior part of the disc. A prolapsed disc usually occurs in the lower region of the spine and can be of varying sizes. There might even be the development of inflammation around the disc in some cases.

Who is likely to get affected?
Most cases of herniated disc occur in patients between the ages of 30 and 50. The number of men affected is twice as many as the number of women.
Although the root cause of this problem is not yet known, there are a number of factors that may trigger it. These factors include working at a job that requires a lot of lifting, an occupation that involves remaining in a seated position for a long time, weight-bearing sports, obesity, smoking habits and increasing age.

Effective ways of treating the problem

Medications - There are many different kinds of medicines that are effective in providing relief. These include painkillers, muscles relaxants, anti-inflammatory pills, etc.
Spinal injections - A number of spinal injections are used to treat slipped discs. The injection is done at the opening where the inflamed nerve roots are found and reduces pain, swelling and irritation in the area.
Radiofrequency ablation - This procedure makes use of an electrical current produced by radio waves to reduced pain and sensitivity in the affected area.
Ozone discectomy - As opposed to the surgical removal of the prolapsed disc, this new process makes use of an ozone-oxygen mixture that is injected into the spine to treat the problem. Many international studies have proved its superiority to traditional methods and surgeries.
Those affected by this problem are advised to keep exercising and continuing with their everyday activities as best as possible.
In case you have a concern or query you can always consult an expert & get answers to your questions!
4291
people found this helpful
Shared 11 months ago • Featured Tip
A pinched nerve is a sensation that causes a lot of pain due to pressure on the nerve or some form of nerve damage that may have been caused due to an accident, sports injury, or even as a side effect of other chronic conditions like diabetes. In this condition, one experiences a sharp and shooting pain as soon as there is some movement of the area or pressure on the same.

A pinched nerve usually signifies damage rendered to a peripheral nerve which is usually to be found outside the spinal cord and the brain. Disc herniation and arthritis are also some conditions that may cause a pinched nerve in the affected area. This happens due to the pressure on the nerve which may lead to irritation in the protective layer of the same. This condition can make life quite painful. So here are a number of ways in which you can manage the pinched nerve.
Location and Cause: In order to treat the condition in a satisfactory manner without causing further pain, the doctor will diagnose the location and the cause of the pain. This will have a large bearing on the treatment method to be followed. If there is an injury at play, it is imperative to give ample rest to the area while the treatment is conducted.
Physiotherapy: One of the most preferred forms of long-term treatment for a pinched nerve includes physiotherapy, which will help in relaxing and exercising the muscles and joints of the area so that stiffness and pain do not set in. The right kind of physiotherapy will also include exercises that will help in building the core strength of the muscles and joints in the area so that one does not suffer from weakness and pain in the long run.
Splinting and Bracing: For conditions that have affected the feet or the wrists, like Carpels Tunnel, for example, it is imperative to wear a splint or a brace, especially at night. This will ensure that the patient does not move the area unnecessarily, as this could lead to even more pain for the patient. One may also have to learn how to switch the natural body positions and change them accordingly so that the affected areas can be given enough of rest. These will usually be recommended by the doctor and the physiotherapist.
Medication: Anti-inflammatory drugs may be taken in case of extreme pain. These should be taken after consultation with a doctor so that you only have the prescribed dose of a medicine that would suit you. Corticosteroids and painkillers are usually prescribed in such cases. Some of these medicines are also available in gel form for topical application, while others are for oral ingestion.
If above conservative treatment fails then we have to go for interventional pain management. Interventions can range from simple trigger point injection, inter lesional injections to more advanced rhizotomies, radio frequency ablation, neurolysis, etc.
4299
people found this helpful
Shared 11 months ago • Featured Tip
Lower back pain is characterized by a feeling of pain around the lumbar region (curve of the back connecting the upper back and glutes- muscles in the buttock that are responsible for thigh movement) caused by muscle or ligament injury. The spinal area is most likely to be affected by lower pain as it may impair routine activities like walking and standing. Any lower back pain that lasts for more than ninety days can be considered as chronic.
Symptoms of lower back pain

The symptoms of lower back pain are usually a dull or excruciating pain in the lower back. It can also affect other parts of the body such as the hips and the legs. In case of severe pain, simple activities like walking, bending and sitting will be impaired.
Common causes of low back pain are:
Lumbo sacral radicular pain(sciatica)
Pain due to wear and tear of small joints (Facet Joints)of Lower spine
Pain due to disc ( Discogenic)
Pain Due to wear and tear of Joint between spine and Hip (SI) joint
Pain due to unstable spine ( Listhesis)
Pain due to fracture vertebrae (in Osteoporosis, trauma and cancer etc)
Pain due to Muscle, Ligaments and Fascia of back
For proper treatment, we have to find the pain generator first with patient's history, clinical examination, investigation and most importantly with diagnostic Interventions. After confirming the pain generator, we have to go for therapeutic pain management interventions according to the diagnosis. These diagnostic interventions are newer and important tool because in more than half patients, imaging like X-ray and MRI are not helpful in finding the exact pain generator.
In case you have a concern or query you can always consult an expert & get answers to your questions!
3931
people found this helpful
Shared 11 months ago • Featured Tip
Knee pain is characterized by a feeling of pain in the knee joint caused by injury or overuse. The knee joint consists of small bone structures, the kneecap, supporting ligaments and cartilage of the knee. This joint bears the full weight of the body, which makes it very vulnerable to injury.

Causes of knee pain

Knee pain is usually caused by injuries to the knee such as exposure to a direct force on the knee, abnormal twisting of the knee or falling on your knees. Some causes of knee pain are -
Knee strains and sprains - Overworking the knee joints can damage the tissues of the knee joint resulting in knee sprains and strains
Osteoarthritis - it is condition where the protective cartilage around the kneecap is damaged, resulting in knee pain
Bursitis - Excessive movement of the knee or kneeling down for extended periods can irritate the bursa (a fluid sac below the skin above the knee joint) that causes swelling and pain, thereby giving rise to this condition
Gout - This condition is characterized by the accumulation of uric acid in crystal form around the knee joint, causing inflammation and pain
Tendon disorders - Tendons connect the muscles to the bones, and overworking the knee can cause the tendons around the knee to become sore and painful
Kneecap dislocation - Injuries may cause the kneecap to shift out of its position, this causes swelling and pain in the knee joint
Ligament injuries: The ligaments are what connect your thigh bone to your lower leg bones. They hold your bones together and keep the knee stable. Knee ligament sprains and tears are very common sports injuries, and can occur to the anterior cruciate ligament (ACL), posterior cruciate ligament (PCL), and medial collateral ligament (MCL). Any of these injuries can result in severe knee pain and could require surgery.
Symptoms of knee pain

Severe knee pain can restrict movements such as walking or standing. The symptoms vary according to the extent of the damage suffered by the knee. Most common symptoms of knee pain are problems in climbing stairs, inability to extend the knees, limping and swelling of the knee joint. In some cases, knee pain may also cause fever.
In case you have a concern or query you can always consult an expert & get answers to your questions!
4201
people found this helpful
Shared 1 year ago • Featured Tip
How to differentiate between a migraine and headache?

When you feel pain or pressure in your head, it may become difficult for you to assess whether you are experiencing a common headache or a migraine. Let's understand how different they are from each other. A typical headache usually affects both sides of your head and varies from a mild to moderate pain. It can last from 30 minutes to up to a period of one week.

Some specific areas which get affected by a headache are:
Temples
Forehead
Back of your neck
Factors that trigger this headache type are a muscle strain, stress or anxiety.

A migraine, on the other hand, is also a type of a headache which results in an acute throbbing sensation in one part of your head. Usually, migraine headaches are highly painful. Migraine pain makes it difficult for a person to carry out his/her daily tasks. Symptoms or signs associated with migraine attacks are:
Sensitivity to sound or light
Pain in the temples
Temporary loss of vision
Pain behind your ear or eye
What are the common causes of a migraine?
Hormonal imbalances in women - fluctuations in oestrogen, especially during menopause or pregnancy seem to trigger a migraine
Drinks like wine and extremely caffeinated beverages
Foods such as salty foods, aged cheese as well as processed foods can trigger the migraine attack.
Medications - vasodilators such as nitroglycerine and oral contraceptives can intensify migraine pain.
How to treat a headache?

Fortunately, you can get rid of stress-induced headaches through over-the-counter treatments, which include:
How to treat a migraine?

If you experience migraine attacks less frequently, these medicines may give you quick relief:
Some preventive tips:
Make changes in your diet such as avoid such foods, including caffeine and alcohol which are believed to trigger headaches.
You can also try muscle relaxation exercises, yoga or meditation to ease the migraine attack.
In case you have a concern or query you can always consult an expert & get answers to your questions!
4510
people found this helpful
Shared 1 year ago • Featured Tip
Pain can be a debilitating condition if it is not managed in a timely manner and on a constant basis. One can experience pain in various parts of the body due to a variety of reasons. While the main reason includes conditions like arthritis, osteoporosis and another nerve, joint or muscle problems, there are many other kinds of pain that may occur due to accidents and sports injuries. Disc herniation and conditions like diabetes may also give rise to pinched nerves which can cause pain.

It is not possible to constantly pop pills and get injections for the pain that lasts for a prolonged time. Yet, this does not necessarily mean that you will have to live with the pain. There are a number of ways in which you can manage pain without having to take medicines at the drop of a hat. Here are a few measures that you can take in order to treat pain.
Weight Loss: In case you are on the overweight side, it would be a good idea to lose those extra pounds and kilos. Excess weight usually puts pressure on the affected area and creates even more pain. Therefore, if you are more fit, there is less chance of suffering from extreme pain.
Exercise: While rest is a good thing, being on your feet and moving at regular intervals is also required in order to deal with the pain. If you are constantly lying in bed in one position, then there will be pressure on the joints and the nerves, which can create even more pain. Therefore, you should keep changing your positions and take mild to moderate exercises like walking and swimming, in keeping with approval and recommendation from the doctor.
Rest: Taking rest is just as important as exercise. When you are going through pain, it would be a good idea to give rest to the affected area so that there is less pressure on the same. You should rest in the proper position so that one does not twist or elevate the area in a wrong way.
Physiotherapy: This is another method that most doctors recommend. Getting the right kind of physiotherapy is important as it can help in creating core strength for the surrounding muscles and joints of the affected area. This will keep the pain, inflammation and stiffness away.
Hot and Cold Remedies: Heat therapy and ice therapy are two recommended ways of treating pain. If the injury is new and the pain acute, then one may resort to the use of ice packs to gently bring down the inflammation. Hot showers and heat packs can also bring relief to the area so that the pain is soothed away. One should be careful while using either method so that the temperature does not cause burns and rashes.
Maintain Good Posture: Most people have poor posture when going about their daily activities, putting unnecessary strain on their backs. Little things add up. Keeping the right amount of curvature takes pressure off the nerves and will reduce pain. Get into the habit of sitting correctly. It may not feel comfortable initially because your muscles have not been conditioned to support you in the correct position.
In case you have a concern or query you can always consult an expert & get answers to your questions!
3771
people found this helpful
Shared 1 year ago • Featured Tip
Trigeminal neuralgia can be best described as an ongoing condition that affects a group of nerves called the fifth cranial nerve which is responsible for sensation in the face. Individuals suffering from this pain say that the pain feels like that of an electric shock and sometimes it becomes unbearably severe. According to medical experts, the trigeminal neuralgia is the acutest pain that an individual can suffer from where the pain mostly affects the lower portion of the face along with the jaw and may also affect the lips, nose, ears and eyes. Trigeminal neuralgia is thought to affect over 1 million people across the world and 1 person in every 15,000 people suffers from this disease.
Understanding the causes of trigeminal neuralgia
The human face comprises of two trigeminal nerves, one on each side of the face and each splits into 3 branches which aid in transmitting sensations of pain as well as a touch from the teeth, mouth, and face to the brain. Most cases of trigeminal neuralgia are said to be triggered by the blood vessels, which sometimes presses the root of the trigeminal nerve. This is known to make the nerve transmit signals which lead to the feeling of stabbing and throbbing pain in the facial regions.
The exertion of pressure on the nerves is mostly caused by multiple sclerosis and tumor and some other suspected causes of trigeminal neuralgia include, pressing of the blood vessel against the root of the trigeminal nerve, demyelization of the trigeminal nerves during the advanced stages of multiple sclerosis, physical damage to the nerve caused by an injury, a surgical procedure or a severe infection, although rare, pressing of a tumor against the trigeminal nerve may also cause it and family history and genetic conditions are also responsible for causing trigeminal neuralgia
Diagnosing trigeminal neuralgia:
If the primary health care provider feels that the symptoms of facial pain are indicative of trigeminal neuralgia, then the patient's face is required to be examined and evaluated more carefully to detect the affected parts with precision. Other conditions which may have similar symptoms including tooth problems and sinusitis would be eliminated first. Then an MRI scan would be performed which would help understand whether the trigeminal neuralgia is triggered by some underlying medical issues. But the MRI would not be able to reveal the reasons behind the irritation of the nerve unless tumor or multiple sclerosis is the cause. This is because it is not possible to visualize the blood vessel that stands next to the nerve root.
Getting the right treatment for trigeminal neuralgia:
Interventional Treatments:

Percutaneous Radiofrequency(RF) Ablation of Gasserian Ganglion
Percutaneous Glycerol Rhizolysis
Percutaneous Baloon Micro compression

Surgical Microvascular Decompression (MVD)
Gamma Knife Stereotactic Radiation Therapy
If you wish to discuss any specific problem, you can consult a pain management specialist.
3797
people found this helpful
Shared 1 year ago • Featured Tip
Headaches are probably the most commonly experienced body pain. However, for some people, this can be chronic pain that is experienced on an almost daily basis. Such headaches and migraines can affect a person's quality of life and overall health as well. In such cases, medication is often not preferred as it can have side effects in the long run and can make the body dependent on them. Four effective alternative therapies that can ease headaches are:
A Massage: Massaging the temples or the neck and shoulder region can help relieve a headache temporarily. Regular massages can also help reduce the frequency of headaches and their intensity.
Stretching Exercises: Tensed muscles can also trigger headaches. Thus, exercising the neck muscles to relax them can help relieve this pain. An easy way to stretch your neck is to move it up and down and side to side slowly. Alternatively, you could shrug your shoulders up and down as well as forwards and backwards. When stretching your muscles, hold a position for about 5 seconds and repeat each exercise 3 to 5 times.
Meditation: The more you think about a headache, the more it pains. Thus by relaxing the mind through meditation, you can help relieve some of the pain. A relaxed mind can also produce more endorphins and hormones that help relieve pain. The best time to meditate is in the early morning and the simplest way is to sit cross-legged and focus on your breath as you inhale and exhale.
Hot and Cold Therapy: This form of therapy can be used by anyone including pregnant women. For pain in the neck region, applying a heat pack can be beneficial while an ice pack can help relieve a pulsating headache. An ice pack lowers the internal body temperature and soothes the artery that supplies blood to the lining of the brain thus relieving the throbbing sensation.
In addition making a few lifestyle changes can also help prevent headaches. These include
Maintaining a regular routine of eating and sleeping at the same time every day.
Exercising for at least half an hour on a daily basis
Quitting nicotine and alcohol
Finding an effective way to reduce stress
Avoiding factors that might trigger a headache. Keeping a diary can help you identify factors that trigger a headache
Taking only the medication prescribed by a doctor and not self-medicating
Get adequate sleep and rest. If you wish to discuss about any specific problem, you can consult a Pain Management Specialist.
3443
people found this helpful
Near By Clinics
4.3
(

21

ratings)
Trimurti Circle, Jaipur,
Jaipur
View Clinic
4.4
(

193

ratings)
Jawahar Nagar, Jaipur,
Jaipur
View Clinic