About
Customer service is provided by a highly trained, professional staff who look after your comfort and care and are considerate of your time. Their focus is you.
...more
Customer service is provided by a highly trained, professional staff who look after your comfort and care and are considerate of your time. Their focus is you.
More about Noble Hospital
Noble Hospital is known for housing experienced Orthopedists. Dr. Shantanu Jain, a well-reputed Orthopedist, practices in Indore. Visit this medical health centre for Orthopedists recommended by 90 patients.
Timings
Location
No.28/A, Manorama Ganj, Kanchan Bagh,South Tukoganj, Landmark : Opposite Jal Auditorium
South Tukoganj
Indore,
Madhya Pradesh
-
452001

Get Directions
Photos (2)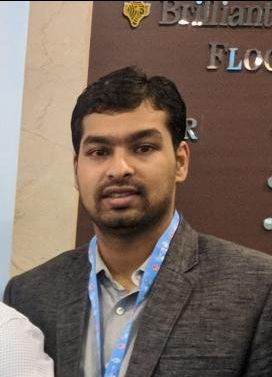 MS - Orthopaedics
Orthopedist
Book appointment and get ₹125 LybrateCash (Lybrate Wallet) after your visit
Services
Submit Feedback
Submit a review for Noble Hospital
Your feedback matters!
Write a Review
Feed
One of the most common injuries in sports is a stress fracture. Overcoming an injury like a stress fracture can be difficult, but it can be done.
A stress fracture is an overuse injury. It occurs when muscles become fatigued and are unable to absorb added shock. Eventually, the fatigued muscle transfers the overload of stress to the bone causing a tiny crack called a stress fracture.
Causes :
Stress fractures often are the result of increasing the amount or intensity of an activity too rapidly. They also can be caused by the impact of an unfamiliar surface (a tennis player who has switched surfaces from a soft clay court to a hard court); improper equipment (a runner using worn or less flexible shoes); and increased physical stress (a basketball player who has had a substantial increase in playing time).
Common sites:
Most stress fractures occur in the weight bearing bones of the lower leg and the foot. More than 50 percent of all stress fractures occur in the lower leg.The repetitive stress of the foot striking the ground can cause trauma. Without sufficient rest between workouts or competitions, an athlete is at risk for developing a stress fracture.
Stress fractures affect people of all ages who participate in repetitive sporting activities, like running. Medical studies have shown that female athletes seem to experience more stress fractures than their male counterparts. Many orthopaedic surgeons attribute this to a condition referred to as "the female athlete triad", eating disorders (bulimia or anorexia), amenorrhea (infrequent menstrual cycle), and osteoporosis. As a female's bone mass decreases, her chances of getting a stress fracture increases.
Presenting complaints:
Pain with activity is the most common complaint with a stress fracture. This pain subsides with rest.
X-rays are commonly used to determine stress fracture. Sometimes, the stress fracture cannot be seen on regular x-rays or will not show up for several weeks after the pain starts. Occasionally, a computed tomography (CT) scan or magnetic resonance imaging (MRI) will be necessary.
Treatment:
The most important treatment is rest. Individuals need to rest from the activity that caused the stress fracture, and engage in a pain-free activity during the six to eight weeks it takes most stress fractures to heal.If the activity that caused the stress fracture is resumed too quickly, larger, harder-to-heal stress fractures can develop. Re-injury also could lead to chronic problems where the stress fracture might never heal properly.In addition to rest, shoe inserts or braces may be used to help these injuries heal.
Prevention:
1.When participating in any new sports activity, set incremental goals. For example, do not immediately set out to run five miles a day; instead, gradually increase distance.
2.Cross-training - Alternating activities that accomplish the same fitness goals -- can help to prevent injuries like stress fractures. Instead of running every day to meet cardiovascular goals, run on even days and bike on odd days. Add some strength training and flexibility exercises to the mix for the most benefit.
3.Maintain a healthy diet. Make sure you incorporate calcium- and Vitamin D-rich foods in your meals.
4.Use the proper equipment. Do not wear old or worn running shoes.
5.If pain or swelling occurs, immediately stop the activity and rest for a few days. If continued pain persists, see an orthopaedic surgeon.
6.It is important to remember that if you recognize the symptoms early and treat them appropriately, you can return to sports at your normal playing level.
4252
people found this helpful
Shoulder pain can be a persistent dull and nagging sensation in the upper arm or shoulder area. It can be easily differentiated from neck pain as it is related to the movement of shoulders i.e. it will increase and decrease with shoulder movements, especially overhead activities. The other signs to identify shoulder pain is if your shoulder movements are reduced.
If you find it difficult to scratch / wash your back, comb your hair or reach your back pocket, it clearly shows you are suffering from shoulder pain. Shoulder pain can happen due to various reasons, it varies from person to person depending on the activities he/she is involved in, for e.g. sports, manual job etc. It can be a single major injury or multiple small injuries due to repetitive usage patterns. Also, degenerative changes in various parts of the shoulder can lead to shoulder pain.
In case of middle to old age, the causes of shoulder pain are:
Biceps Tendonitis
Acromio-clavicular Joint arthritis
Rotator Cuff Tear
Labral Tear
Periarthritis Shoulder
Scapular Dyskinesia
Trapezitis
Suprascapular nerve entrapment In young age, injury due to sports or gym activity can cause shoulder pain
Superior labral anterior/posterior (SLAP tear)lesion
Also, traumatic or repeated dislocations of shoulder can cause shoulder pain due to:
Diagnose Shoulder Pain
Shoulder pain can be diagnosed only after thorough history taking and clinical examination. However, some imaging studies can be very helpful like:
X-rays: Through an x-ray one can view the shoulder in many different views.
Ultrasound: With an ultrasound, you can also check the damaged caused to the tendons and muscles of the shoulder but the quality of reporting depends upon the expertise of the doctor.
MRI: MRI gives a clear picture of the shoulder as it shows everything related to a shoulder joint that is joints, vessels, tendons and muscles that too from different angles.
Diagnostic Arthroscopy: A surgical procedure often used by orthopaedic surgeons to diagnose and treat issues inside a joint. Arthroscopy has the big advantage that one can use it to diagnose as well as treat at the same time.
Treatment for Various Types of Shoulder Pain
For Shoulder Impingement or Rotator Cuff tear: Give rest to the shoulder for a few days only Dedicated Physiotherapy Protocol Bursal injections If these fail then, (Surgery)Arthroscopic sub-acromial decompression If Cuff tear is found, then one can go for Arthroscopic/Mini-open repair
Labral Lesions: For anterior Labral lesions (Bankart's) following anterior shoulder dislocation then surgery in the form of Arthroscopic Bankart's repair is the only option to reduce risk of recurrence and degeneration.
SLAP Lesions
Pain relief and physiotherapy as first step If this fails then following surgical options are available
Arthroscopic debridement or repair of labrum
Biceps tenotomy or tenodesis
Arthritis
In this case, the joint is already destroyed and has to be resurfaced for pain relief and to maintain ROM. If Rotator cuff muscles are working, then Shoulder resurfacing hemiarthroplasty (preferred in young people), that has a life of 10 to 15 years, Total shoulder replacement (preferred in middle aged to old people) has a life of 10 to 15 years. But, if rotator cuff muscle are not working then Reverse Geometry Shoulder replacement is recommended, that has a life of 10 years.
It is always advisable to get yourself diagnosed properly in case of shoulder pain as management changes depending on clinical situations. Neglecting shoulder conditions can lead to bigger problems later on.
Always remember 'a stitch in time saves nine'
The movement between bones and muscles is possible due to the fluid filled sacs that enable smooth gliding of the bones. When there is an inflammation of these sacs, condition known as bursitis results, leading to friction, reduced movement, painful movement, discomfort, and irritation.
Some of the common causes of bursitis include age, which brings along reduced elasticity of the tendons and ligaments. Additionally, sudden injury to the bursa area, repetitive stress, overuse of the ligaments or tendons, incorrect posture, and improper exercise can all lead to bursitis.
The most commonly affected parts are the elbows, shoulders, hips, knees, and ankles. The dull, aching pain that ensues is accompanied by stiffness. Movement can worsen this pain. The area can be red, hot, and swollen indicating infection. Whatever the area affected, some of the common ways to manage bursitis pain are listed below.
Rest: As soon as bursitis is identified, the area must be rested. As noted, in most cases, repetitive stress and injury is the most common cause, and resting the area really helps.
Ice only: If bursitis is happening for the first time, then an ice pack alone should help reduce the pain in 1 to 2 days.
Ice and moist heat: If it is happening repeatedly, then alternating moist heat and ice for 15 minutes each will help. This can be done two to three times a day.
Anti-inflammatories: In most cases, if rest and topical therapy are not working, then the regular anti-inflammatory agents may be given.
Physical Therapy: In some cases, mild exercises can help reduce inflammation and pain.
DMSO (dimethyl sulfoxide): This clear, colorless, oily liquid is made from wood pulp and helps in reducing the inflammation caused by bursitis. A 70% DMSO mixture can be applied with cotton on the affected area 3 times a day for 3 days, then 2 times a day for the next 3 days, and then 1 time a day for the next 3 days. If there is no improvement in the first 3 days, it needs to be discontinued.
Foods to remove calcium deposits: In a number of cases, bursitis that is present for months or years is worsened due to the calcium deposits. Foods like apple cider vinegar can help dissolve the calcium deposits that could have formed in the bursa.
Steroids: Local injections of corticosteroids may be necessary in some cases. Though inflammation can be curtailed with this, there is always the fear of hampered immunity and altered sugar levels.
Surgical drainage: In very rare cases, the bursa may need to be surgically drained.
Bursitis is a very common issue and can be managed easily as well. Consult your doctor and avoid medicating on your own.
4342
people found this helpful
A Tennis elbow is a painful condition that affects the tendons due to a condition known as tendinitis, which causes inflammation. This condition will end up restricting the free movement of the elbow and the arm due to the pain and stiffness that it causes. This is due to the fact that these tendons are the tough band of connective tissues that hold the muscles and the lower arm with the bone. Repeated gripping motions and continued tugging as well as activities like weight lifting, tennis, squash and other like carpentry, painting writing and typing, can lead to this condition.
Here are a few methods of treatment and the questions that revolve around them.
Do I have to restrict my movements: Yes, when you have tennis elbow, the very first thing you must do is to give rest to the tendons by curbing those activities that have caused the condition or those which can aggravate the pain and stiffness. Lifting heavy objects, gripping things for prolong periods, other physical pursuits like tennis and other games and more will need to stop so that you do not stretch, strain or pull the tissue.
Can I take pain killers: Yes, you can take pain killers like ibuprofen and acetaminophen in case the pain is unbearable? Always ensure that an orthopaedic specialist takes a look at your arm before prescribing the medicines to you.
Is an ice compress good for this pain: You can use the RICE method for acute pain that is less than 72 hours old. For more persistent pain, you must see a doctor. The RICE method refers to Rest, Ice, Compression and Elevation. In this method, you can keep your arm elevated and give it rest. You can also use an ice compress and keep it tightly wound with an elastic bandage so as to avoid swelling.
Can I take injections for this condition: Corticosteroid injections may be used for very severe cases. This contains the cortisol hormone and can give good results in the short run.
Are there any non invasive methods for treatment: You can try non-invasive procedures like shock wave therapy which will help in fixing the pain and promote motion gradually. This procedure is usually conducted with the help of shock waves that are passed to the skin.
Is exercising a complete no no: In this case, many orthopaedic surgeons and doctors will ask you to go through physiotherapy so that you can get used to movements and motion after prolonged pain. These exercises will also strengthen the muscles of the area.
Talk to your doctor if the pain is particularly debilitating and discuss surgery for the same.
4283
people found this helpful
Your knee is guarded and cushioned by a cartilage known as meniscus. A meniscus tear, therefore, is an extremely painful and discomforting situation. It occurs very frequently and has emerged as one of the most commonly occurring cartilage injuries. What makes a meniscus tear an extremely common phenomenon is the way it can tear that is all it takes is a twist of the knee for it to happen.
People involved in sports mostly face the brunt of this form of injury. The risk of getting meniscus torn increases with age and tends to occur at the slightest change of direction of movement.
Symptoms
Some of the symptoms of a torn meniscus are:
Pain and inflammation: It goes without saying that an internal injury of the cartilage or tearing away of it would inevitably result in extreme pain and inflammation near the knee.
Immobility: The extreme pain and inflammation, which follows will inevitably make it difficult to move. Since the pain occurs in the joint, you will have difficulty in walking and any forceful movement will only aggravate the pain.
Locking of the knee: Locking of the knee refers to a situation when you are unable to move your knee. This occurs most commonly after you have your meniscus torn.
Initial treatment
The doctors initiate the treatment with some simple measures to avoid surgery. The measures include:
Rest: The first thing any doctor would recommend would be to take proper rest and do not indulge in any activity that aggravates your knee pain, or forces you to twist, rotate or pivot your knee. If you are suffering from severe pain, crutches might help in taking pressure off your knee to promote healing.
Apply ice: In order to get some relief, applying ice is a suitable option. If you apply ice every day for some time, it wonders in reducing swelling and the consequent pain.
Medication: There are some pain relievers that can ease knee pain.
Therapy
The doctor then recommends physical therapy to strengthen the muscles around your knee area and other parts of the leg to stabilize and support the knee joint.
Surgery
If your knee remains sour even after the therapy, then your doctor would recommend you to undergo a surgery. It is possible to repair a torn meniscus, especially in children and young adults. If the tear still doesn't get repaired, the meniscus might be tripped through surgery, through tiny incisions using an arthroscope. After the surgery, you will have to do exercises to optimize knee strength and stability.
3638
people found this helpful
Plantar fasciitis is the most common cause of pain on the bottom of the heel.
Plantar fasciitis occurs when the strong band of tissue that supports the arch of your foot becomes irritated and inflamed. The plantar fascia is a long, thin ligament that lies directly beneath the skin on the bottom of your foot. It connects the heel to the front of your foot and supports the arch of your foot. The plantar fascia is designed to absorb the high stresses and strains we place on our feet. But, sometimes, too much pressure damages or tears the tissues. The body's natural response to injury is inflammation, which results in the heel pain and stiffness of plantar fasciitis. In most cases, plantar fasciitis develops without a specific, identifiable reason.
There are, however, many factors that can make you more prone to the condition:
Tighter calf muscles that make it difficult to flex your foot and bring your toes up toward your shin
Very high arch
Repetitive impact activity (running/sports)
New or increased activity
Although many people with plantar fasciitis have heel spurs, spurs are not the cause of plantar fasciitis pain. Because the spur is not the cause of plantar fasciitis, the pain can be treated without removing the spur.
The most common symptoms of plantar fasciitis include:
Pain on the bottom of the foot near the heel
Pain with the first few steps after getting out of bed in the morning, or after a long period of rest, such as after a long car ride. The pain subsides after a few minutes of walking
Greater pain after (not during) exercise or activity
Tests
X-rays provide clear images of bones. They are useful in ruling out other causes of heel pain, such as fractures or arthritis. Heel spurs can be seen on an x-ray.
Other imaging tests, such as magnetic resonance imaging (MRI) and ultrasound, are not routinely used to diagnose plantar fasciitis. They are rarely ordered. An MRI scan may be used if the heel pain is not relieved by initial treatment methods.
More than 90% of patients with plantar fasciitis will improve within 10 months of starting simple treatment methods.
Rest. Decreasing or even stopping the activities that make the pain worse is the first step in reducing the pain. You may need to stop athletic activities where your feet pound on hard surfaces (for example, running or step aerobics).
Ice. Rolling your foot over a cold water bottle or ice for 20 minutes is effective. This can be done 3 to 4 times a day.
Nonsteroidal anti-inflammatory medication. Drugs such as ibuprofen or naproxen reduce pain and inflammation.
Exercise. Plantar fasciitis is aggravated by tight muscles in your feet and calves. Stretching your calves and plantar fascia is the most effective way to relieve the pain that comes with this condition.
Calf stretch
Plantar fascia stretch
Cortisone injections
Supportive shoes and orthotics
Night Splints
Physical therapy
Extracorporeal shockwave therapy (ESWT)
Surgery is considered only after 12 months of aggressive nonsurgical treatment.
3632
people found this helpful
A blood clot in the leg is termed as Deep Vein Thrombosis or DVT. This blood clot can be fatal, because it usually blocks the passage of blood to the heart by damaging the one way valves of the veins. This can also reach other organs like the lungs, in which situation the case becomes complicated and may also lead to death. There are various ways of preventing the onset of these clots. Follow these points to know more.
Blood Thinners: Prolonged hospital stay and a major surgery like joint replacement can lead to blood clots in the legs or DVT. Therefore, it is imperative to ask your doctor about a prescription for blood thinners, which can help in better blood flow despite minimal motion in the legs or stiffness.
Compressions Stockings: If you have been in the hospital for a prolonged period or suffering from leg paralysis, then the risk of blood clots is greater than most others. You can make use of compression stockings, which will help in preventing clots by holding the area tight so that the blood is forced to pump and flow. These should be used every time you are admitted to the hospital.
Exercise: It is important to keep moving in case you are travelling in a long flight that is over four hours long. Also, you can try certain mild exercises, in case you have a long standing condition of pain or cramping in the leg muscles and joints. From simple toe flexes to muscle strengthening exercises like the heel or towel hook, you can ensure that the tightening action makes your muscle firm so that the blood clots do not have a chance to form. You may also need to lose weight in case you are overweight so that you can alleviate the risk of these clots.
Water: Staying hydrated is something that we all need to follow in any case, but it is especially important if you are risk of developing blood clots in the legs. Drinking plenty of fluids is a natural way of thinning the blood, especially if you have been in bed or travelling for prolonged periods.
Loose Fitting Clothing: You may want to wear loose fitting clothing when you are travelling or in the hospital so that you do not end up unnecessarily compressing an area in a way that will be detrimental for the blood flow there. Wearing loose clothing ensures that the blood flow carries on as per its normal routine without any blockages.
It is important to remember the above points so that you keep blood clots in the legs at bay.
3722
people found this helpful