About
Our entire team is dedicated to providing you with the personalized, gentle care that you deserve. All our staff is dedicated to your comfort and prompt attention as well.
...more
Our entire team is dedicated to providing you with the personalized, gentle care that you deserve. All our staff is dedicated to your comfort and prompt attention as well.
More about Jain Clinic
Jain Clinic is known for housing experienced Anesthesiologists. Dr. Neeta Jain, a well-reputed Anesthesiologist, practices in Indore. Visit this medical health centre for Anesthesiologists recommended by 45 patients.
Timings
Location
22/3 D-block near crown Plaza Hotel South Tuko indore
Indore,
Madhya Pradesh
-
452010

Get Directions
MD - Anaesthesiology
Anesthesiologist
Services
Submit Feedback
Feed
Nothing posted by this doctor yet. Here are some posts by similar doctors.

Jawaharlal Nehru Medical College, Wardha, Nagpur, Ms- Ortho, Fellowship in Complex Trauma And Limb Reconstruction, FELLOW IN JOINT REPLACEMENT AND ARTHOSCOPY SURGERY
Hello lybrate-user, your symptoms of back pain and right leg pain can be due to some disc compressing on the nerve (slipped disc. If the pain is very severe then you need complete rest for 2-3 days followed by restricted activities. Avoid bending fwd and lifting of heavy weights. Any over the counter medicines like pain killers and muscle relaxants will help. However, if you are feeding your baby then consult a doctor before taking any medicines. If the pain is very severe then you might need further investigations like X ray of lumbar spine and MRI of spine.
Dear lybrate-user Lower back pain is because of so many reasons Starting from simple postural problem to compression at nerve roots One of d most common one is L4-5 disc disease For seeking a relevant advice you need to answer few questions, Has to undergo proper set of specific tests to rule out certain specific disorders. Every case needs a detailed understanding through certain investigations and evaluations. Though rest/ hot fomentation and few days of muscle relaxants usually works well The good news is - its always treatable if timely addressed Good luck For privacy I would suggest you to go for proper online consultation Take care.
Lower back pains may underline a host of diseases, some of the most distinctive being the degeneration of lumbar disc and strain of back muscles. If left unattended, these acute durations of severe pain can lead to further complications, beyond the scope of both active and passive physical treatment regimes. Hence, it is always recommended to attend to these minuscule symptoms as soon as they are detected.
How physiotherapy works wonders in lower back pains:
Physiotherapy is recommended when lower back pains are frequent, or stretch for days at a time. Most medical literatures, which shower their unanimous support in favour of physiotherapy for back pain, make note that physiotherapy relieves pain, as well as improves the functions, which are most likely to be affected by this disorder.
Pain emanating, following a surgery, is recognized as one of the most significant aspects where benefits of physiotherapy are more visible. Generally, patients are advised to undergo physiotherapy sessions after surgical procedures irrespective of age and gender, unless the move is contraindicated in specific cases.
Muscular spasms and muscle shrinking is a highly familiar phenomenon observed in individuals who are relatively less active. Muscle shrinking can often be attributed to very low usage of certain muscles, while muscle spasmcan occur when neurons at the affected muscles are irritated. Physiotherapy is observed as both the first line as well as the second line of treatment regimen in such occurrences; a routine for gradual and slow stretching is recommended by physiotherapists involving the muscles of legs, hips, abdomen and lower back, based on their intensity of pain.
Advanced stages of a physiotherapy treatment regime upgrade the simple stretching exercises to more rigorous ones like specific stabilizing drills, exercises involving balancing machines and/or exercise balls. This aspect of physiotherapy caters to the secondary spine muscles of the human body.
The area of the body considered to be the core of lower back pain (lower back muscles and muscles of abdomen) requires more than just stretching or exercises involving machines. Workout focused on these core areas are based on a complex set of exercises, which may have to be improvised such that the aforementioned muscles absorb the maximum shock.
In addition to these conventional exercises, which are based on applications of gravity, some centres offer a different environment for individuals who are unable to perform activities in normal conditions. The concept of aquatic pools addresses the issue, and makes exercising quite an easy feat for the physically challenged individuals.
Erasmus Mundus Master in Adapted Physical Activity, MPT, BPTh/BPT
This is a general low back ache and for this you can follow these measures: one keep a pillow right under the knee while sleeping, next is you can keep ice in the painful area for about 5--10 minutes, if pain still persists you can stretch your body by twisting the waist on both sides how we used to do in the school drill similarly you can try which will help you relax as well will reduce the pain. It looks like you are anaemic. If you have back pain after you sit for long hours then it is due to your levels as it is important to check that. Anaemia always leads to the symptoms of being tired and also having back / leg pain though there may not be any pathological reasons for back pain. •Standing hamstring stretch: Place the heel of your injured leg on a stool about 15 inches high. Keep your knee straight. Lean forward, bending at the hips until you feel a mild stretch in the back of your thigh. Make sure you do not roll your shoulders and bend at the waist when doing this or you will stretch your lower back instead of your leg. Hold the stretch for 15 to 30 seconds. Repeat 3 times. •Cat and camel: Get down on your hands and knees. Let your stomach sag, allowing your back to curve downward. Hold this position for 5 seconds. Then arch your back and hold for 5 seconds. Do 3 sets of 10. •Quadruped arm/leg raise: Get down on your hands and knees. Tighten your abdominal muscles to stiffen your spine. While keeping your abdominals tight, raise one arm and the opposite leg away from you. Hold this position for 5 seconds. Lower your arm and leg slowly and alternate sides. Do this 10 times on each side.•Pelvic tilt: Lie on your back with your knees bent and your feet flat on the floor. Tighten your abdominal muscles and push your lower back into the floor. Hold this position for 5 seconds, then relax. Do 3 sets of 10. •Partial curl: Lie on your back with your knees bent and your feet flat on the floor. Tighten your stomach muscles. Tuck your chin to your chest. With your hands stretched out in front of you, curl your upper body forward until your shoulders clear the floor. Hold this position for 3 seconds. Don't hold your breath. It helps to breathe out as you lift your shoulders up. Relax. Repeat 10 times. Build to 3 sets of 10. To challenge yourself, clasp your hands behind your head and keep your elbows out to the side. •Gluteal stretch: Lying on your back with both knees bent, rest the ankle of one leg over the knee of your other leg. Grasp the thigh of the bottom leg and pull that knee toward your chest. You will feel a stretch along the buttocks and possibly along the outside of your hip on the top leg. Hold this for 15 to 30 seconds. Repeat 3 times. •Extension exercise: Lie face down on the floor for 5 minutes. If this hurts too much, lie face down with a pillow under your stomach. This should relieve your leg or back pain. When you can lie on your stomach for 5 minutes without a pillow, then you can continue with the rest of this exercise. Back BraceA back brace or corset can provide excellent relief for most sciatica sufferers. Those who gain the most benefit are those who find their pain eases when they wrap/bind a towel or sheet (folded-lengthwise) tightly around their stomach and back. If this simple test eases your pain, you should use a back brace in the short-term. Back braces and strong deep core muscles help to avoid a recurrence in the future. Massage TherapyYour spinal muscles will often present in muscle spasm, which responds favourably to soft tissue techniques such as massage therapy. You should seek the assistance of a quality remedial massage therapist to assist your sciatica treatment. TENS MachineTENS machines are an electronic pain relieving device that will reduce your pain and your need for pain-relieving drugs. Sciatica is the result of a neurological problem in the back or an entrapped nerve in the pelvis or buttock[1]. There are a set of neurological symptoms such as: •Pain (intense pain in the buttock) •Lumbosacral radicular leg pain •Numbness •Muscular weakness •Gait dysfunction •Sensory impairment •Sensory disturbance •Hot and cold or tinglings or burning sensations in the legs •Reflex impairment Ice or heat is often used in the treatment of sciatica. Heat or ice is usually placed on the affected area for 20 minutes every 2 hours Exercise 1: Squeeze buttocksThe patient lies supine and squeezes the buttocks. Contraction is held for 5 seconds. The exercises are repeated 10 times. The patient only contracts the gluteal muscles. - Exercise 2: SwingThe patient is standing with the legs sligthly apart. The shoulders are relaxed and the patient swings the arms loosely alongside the body. This exercise is repeated 20 times. U have to take vitamin D RICH FOODS. Like milk, cheese,yogurt, brocoli,spinach. U need calcium consumption for increase the bone density.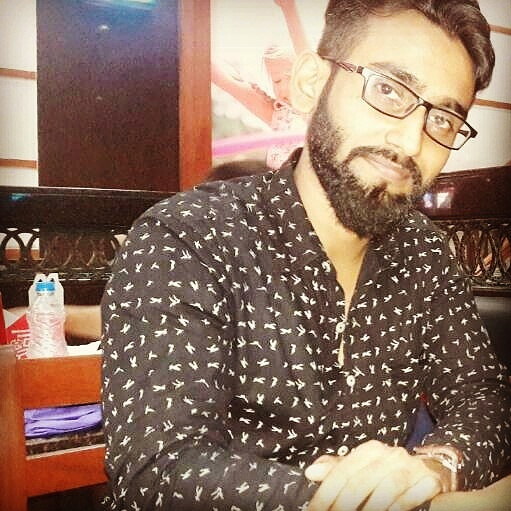 MPT - Orthopedic Physiotherapy, Fellowship In Orthopaedic Rehabilitation (FOR) Advanced Diploma in Nutrition & Diet
Your solution lies in the following: 1). Weight loss (minimum 6 kg) 2). Proper Physiotherapy and home based Therapeutic Exercise. 3). Nutrition Therapy. Good luck!
1
person found this helpful
View All Feed
Near By Clinics