Personal Statement
My favorite part of being a doctor is the opportunity to directly improve the health and wellbeing of my patients and to develop professional and personal relationships with them.
...more
My favorite part of being a doctor is the opportunity to directly improve the health and wellbeing of my patients and to develop professional and personal relationships with them.
More about Dr. Priya Sindhwani
Don't wait in a queue, book an instant appointment online with Dr. Priya Sindhwani on Lybrate.com.

Lybrate.com has a number of highly qualified Gynaecologists in India. You will find Gynaecologists with more than 40 years of experience on Lybrate.com. View the profile of medical specialists and their reviews from other patients to make an informed decision.
Location
Book Clinic Appointment with Dr. Priya Sindhwani
Services
Submit Feedback
Submit a review for Dr. Priya Sindhwani
Your feedback matters!
Write a Review
Feed
Nothing posted by this doctor yet. Here are some posts by similar doctors.
Asked for female, 19 years old from Kolkata

MD - Obstetrtics & Gynaecology
As you had menses 3 times you r 100% not pregnant. Menses will come like this in pcod because of hormonal changes in the body. To increase the flow of menses you need to reduce your weight to have normal bmi of less than 25.
1
person found this helpful

B.Sc(hons), Physics, B.H.M.S., PGDIT (software Engg)
You have gastric derangement. So putting cream on face is fooling urself. Take calcarea phos 200 1 dose in water in one morning.
Shared 9 months ago • Featured Tip

Low libido in men has become a serious concern nowadays as is evident from the increased demand for male infertility medicines in the market. These modern medicines focus on suppressing the symptoms of the problem rather than cure the root cause of the problem. Ayurveda can help you get a deeper understanding of these issues regarding male health and also provide a permanent cure with herbs and proper diet guidelines.
Low libido can lead to infertility and hamper your relationship. Male infertility is the end result of a poor diet that overuses bitter, salty, sour and spicy ingredients, emotional pressure, aging, improper fasting, suppressing urges, excessive exercising, and genetic factors. General stress and worrying in life might cause lack of interest in spending time with your partner. Ayurveda provides herbal remedy for male infertility and brings back the happiness and closeness in your relationship. Herbs have the power to treat male weaknesses at their root and help in faster recovery.
1. Asparagus
This is the most popular herb that is used in the Ayurvedic treatment for male infertility. It has the ability to cure the ailments of the reproductive system. It has an abundance of folate which metabolises protein faster. It contains lots of iron of vitamin E; both of these nutrients are beneficial for the good physical health of males. It directly raises the testosterone levels. Consuming this herb will elevate the youth hormones in your body and rejuvenate your reproductive system to remove any weakness and debilities. Increase the consumption of green vegetables with consumption of the asparagus herb to eliminate your troubles faster by improving the flow of blood and enhance the supply of nutrients.
2. Shilajit
Shilajit is a very powerful herb that provides long-lasting energy, vitality, and stamina. It improves the hormonal secretions and promotes the release of growth hormones in proper regulation. Optimum availability of such hormones helps in keeping males active, energised and fit. It also promotes longevity and slows down the aging process. Shilajit is known for its anti-aging properties. It is loaded with antioxidants which are good for reducing the damage of cells and tissues. It supplements about 85 different kinds of nutrients in the form of vitamins, minerals, amino acids, and proteins. Shilajit strengthens the bones, speeds up tissue generation and balances the flow of energy all over the body. This herb is a powerful aphrodisiac that raises the sperm count and greatly recovers male fertility. It not only improves the libido but provides all-around strength.
3. Ras Sindoor
Ras Sindoor is another important herb that can treat sexual weakness in men and improve vitality and strength. This herb is a source of many mineral and bioactive nutrients. It is a natural remedy formale libido weakness. It cures general debility and low energy levels which slow the functioning process of the body. It is a powerful cleanser of the blood. The nutrients in this herb cleanse the blood of harmful compounds and traces of pollutants and metals. Ras Sindoor is used in many supplements for its ability to increase power and stamina in males.
4. Abhrak Bhasma
Abhrak Bhasma is highly beneficial herb to increase the rate of tissue generation in the male body. It is one of the best herbs for the treatment of male infertility. It protects the body from illnesses and helps in the faster recovery from weaknesses. It promotes the growth of T cells and phagocytes which are good for a healthy immune system. This herb helps in reversing the damage done by wrong practices earlier that had a negative impact on the male genitals and caused weaknesses. The Abhrak Bhasma should be used by males to gain healthy tissues and organs.
All these herbs provide an effective herbal remedy for male infertility and give rise to the male libido. Ayurvedic medicines are beneficial for the human body as it has no side-effects and provides permanent cures to all kinds of physical weaknesses.
Ath Ayurdhamah is dedicated to restoring and maintaining the lost balance between physical, mental, emotional and spiritual health, through the understanding and practice of age-old systems of Ayurveda and Yoga. Our strength lies in understanding the body and its performance at constitutional level and that is what we apply to our Remedies.
1
person found this helpful

MBBS (Gold Medalist, Hons), MS (Obst and Gynae- Gold Medalist), DNB (Obst and Gynae), Fellow- Reproductive Endocrinology and Infertility (ACOG, USA), FIAOG, MRCOG (London, UK)
Check semen, USG and tubal function. Remedy is always there but depends on the actual cause of the problem and the years you have spent for it.
Shared 1 year ago • Featured Tip

MBBS, M.Sc - Dietitics / Nutrition
Dietitian/Nutritionist, Delhi
प्लेटलेट्स हमारे शरीर संरचना का एक बेहद जरूरी हिस्सा हैं। ये हमारे रुधिर का थक्का जमाने में मददगार होती हैं, जिससे शरीर से खून का नुकसान ज्यादा नहीं हो पाता। सामान्य व्यक्तिी के शरीर में 1.5 लाख से 4.5 लाख प्रतिे माइक्रोलीटर प्लेटलट्स होती हैं। रोजाना हमारे शरीर में प्लेटलेट्स बनती और नष्ट होती रहती हैं। प्लेटलेट्स की संख्या अगर 1.5 लाख से कम हो जाए तो इस स्थि ति् को थ्रॉम्बोसाइटोपेनिया कहते हैं। अगर प्लेटलेट्स की संख्या 20 हजार से कम हो जाए तो व्यक्तिी की जान को खतरा हो सकता है। इस स्थितिी में रोगी को प्लेटलेट्स चढ़ानी पड़ती हैं।
इन वजहों से घट सकती हैं प्लेटलेट्स
प्लेटलेट्स सामान्यता वायरल बीमारियों में घट जाती हैं। बारिश के मौसम में होने वाली बीमारियां जैसे डेंगू और मलेरिया में प्लेटलेट्स कम हो जाती हैं। वहीं प्लेटलेट्स कम होने की कुछ बेहद गंभीर वजहें जैसे ल्यूकेमिया, एनीमिया, कैंसर, लिवर या किडनी की बीमारी वगैरह भी हो सकती हैं। इसके साथ विटामिन बी 12 की कमी, खून में संक्रमण या ऑटो इम्यून बीमारी भी प्लेटलेट्स कम होने की वजह हैं।
ऐसे पहचानें प्लेटलेट्स की कमी
प्लेटलेट्स का मुख्य काम शरीर में खून का थक्का जमाना है। खून में प्लेटलेट्स कम हो जाने पर रोगी में अंदरूनी या बाह्य रक्तस्त्राव होने लगता है। चोट लगने या घाव हो जाने पर खून बहना बंद न होना, नाक या मसूड़ों से खून आना, थकान, सुस्ती, पेशाब में खून आना, त्वचा में खून के चकत्ते पड़ना आदि प्लेटलेट्स कम होने के लक्षण हैं।
प्लेटलेट्स कम होने की आशंका हो तो डॉक्टर से तुरंत सलाह लेकर ब्लड टेस्ट करवाएं। इसके अलावा ये घरेलू उपाय भी प्लेटलेट्स की संख्या बढ़ाने में मददगार साबित हो सकते हैं।
1. पपीता-
पपीते का फल और इसकी पत्तिलयां दोनों ही प्लेटलेट्स की संख्या में कुछ ही दिनों में इजाफा कर सकती हैं। कुछ शोधों में भी ये बात सामने आई है किा पपीते की ताजी, हरी पत्तियों को पीसकर पीने से डेंगू से पीड़िदत मरीजों की प्लेटलेट्स में इजाफा हुआ है। पपीते को दो तरह से उपयोग में ला सकते हैं।
- कच्चा पपीता खाएं या फिर पपीते का जूस बनाकर उसमें थोड़ा सा नींबू का रस मिलाकर रोजाना पिएं।
- पपीते की ताजी पत्तियां तोड़कर पहले उन्हें अच्छी तरह धों लें। फिर उसका रस निकाल लें। इस जूस को रोजाना दो से तीन बार पिएं। ये जूस कड़वा लग सकता है। इसलिरए एक बार में दो चम्मच जूस पिएं।
2. चुकंदर-
प्लेटलेट्स की संख्या बढ़ाने में चुकंदर भी काफी अच्छा उपाय माना जाता है। प्राकृतिक एंटीऑक्सीडेंट और हेमोस्टैटिक गुणों से भरपूर होने के कारण, चुकंदर प्लेटलेट काउंट को कुछ ही दिनों बढ़ा देता है। अगर दो से तीन चम्मच चुकंदर के रस को एक गिलास गाजर के रस में मिलाकर पिया जाए तो आपको इसका असर तुरंत दिखाई देगा। चुकंदर में आयरन भी मौजूद होता है, साथ ही एंटीऑक्सीडेंट शरीर के लिसए काफी फायदेमंद होते हैं। ये शरीर की प्रतिरोधक क्षमता भी बढ़ाता है।
3. पालक-
खून में प्लेटलेट्स की कमी पालक के सेवन से भी पूरी की जा सकती है। पालक विटामिन के का एक अच्छा स्रोत होता है। ब्लड क्लॉटिंाग में विटामिन 'के' काफी अहम है। शरीर में प्रचुर मात्रा में विटामिन 'के' पहुंचने से अधिक रक्तस्त्राव के खतरे को कम किया जा सकता है। पालक के इस्तेमाल से पहले इसको धोना जरूरी है। दो कप पानी में 4 से 5 ताजा पालक के पत्तों को डालकर कुछ मिनट तक उबालें। इसे ठंडा होने के लिए रख दें। ठंडा होने पर इसमें आधी मात्रा में टमाटर का रस मिलाकर पिएं। पालक को आप सलाद, सूप और स्मूदी के रूप में भी ले सकते हैं। पालक पनीर इसे ग्रहण करने का सबसे स्वादिनष्ट तरीका है।
4. व्हीटग्रास-
व्हीटग्रास भी प्लेटलेट काउंट बढ़ाने में मदद करती है। व्हीटग्रास का जूस निकालकर इसमें नींबू मिलाकर आधा कप रोजाना पिएं। ये जूस प्लेटलेट्स ही नहीं बल्किल हीमोग्लोबिन, आरबीसी और डब्लूबीसी बढ़ाने में भी उपयोगी है।
5. एलोविरा का जूस-
एलोविरा का जूस बहुत बढ़िउया रक्तशोधक है। इसके सेवन से खून के कई तरह के संक्रमण दूर होते हैं, जिससे प्लेटलेट्स की संख्या भी बढ़ती है।
6. कद्दू-
कद्दू में प्रचुर मात्रा में विटामिन ए और के होता है। ये कोशिकाओं में प्रोटीन का निर्माण करता है, साथ ही इसे खाने से प्लेटलेट्स भी बढ़ती हैं।
7. पानी और नींबू पानी-
सादा पानी भी आपके शरीर में प्लेटलेट्स निर्माण की प्रक्रिया को उत्तेजित करता है। इसके अलावा विटामिन सी युक्त पदार्थ जैसे- नींबू, मौसमी, आंवला और अमरूद वगैरह प्लेटलेट्स की कमी पूरी करने में काफी सहायक होते हैं।
24
people found this helpful
Shared 1 year ago • Featured Tip

MA In Clinical Psychology
Communication is the key for a successful relationship and both partners must ensure that they discuss not just their feelings, but their problems as well with each other. Sexual disorders are one of the most common and least discussed disorders. While there are a number of forums, it is to be borne in mind that these are complex issues and include various components, such as psychological, social, physiological, and emotional. It is difficult to say that what caused impotence in one person or what worked for one person will work for all.
As much as it may not seem very pleasant, the best way to manage is to have a frank talk, both with the partner and with the doctor. Let us first look at impotence briefly. Whether erectile dysfunction, premature ejaculation or ejaculatory impotence, it affects the ability to enjoy normal sexual activity and the relationship is affected. With detailed discussions, most often there is a strong past history that emerges. This could be broken relationships in the past, distrust with partner's, past sexual abuse, leading to a mix of fear, guilt and anger.
This can play a deep submerged role during current acts leading to reduced pleasure. A detailed discussion should delve deep into such issues and counselling is often required. It is also important to identify any associated causes like smoking, diabetes, trauma, or other diseases. A detailed drug history is also required in most cases to elicit the exact reason.
Patients who have a psychological component are benefited greatly by counseling. It is important to involve the partner also in these sessions because it is a couple that is being treated, never an individual. Altering medications and treating the associated disorders also improve performance.
Frigidity is very less talked about, women who are not able to be aroused, cannot achieve orgasm, or do not enjoy sex are generally group under this condition. More often than not, female sexual issues have a very strong emotional or psychological component than the male issues. Medications are almost always the last resort to manage these. Sexual abuse, past disappointments, fear of failure, fear of not being able to satisfy the partner, fear of pregnancy, fear of getting hurt during sex, and various other reasons lead to frigidity in females.
There could be some cases where there are anatomical reasons leading to frigidity like malfunctioning endocrine glands and vaginal muscle spasms. These are very rare and also disappear with thorough counseling.
Be it the male or the female who is affected, the relationship for sure suffers. To strengthen the relationship, it is very important to have a heartfelt talk and work on the issue. For all you know, sometimes, it may be something that can be sorted out in just a couple of weeks. If you wish to discuss about any specific problem, you can consult a psychologist.
2849
people found this helpful
Shared 2 weeks ago • Featured Tip
M.R.C.O.G. (LONDON) Gold Medalist, MD - Obstetrics & Gynaecology , MBBS
The woman's reproductive system is an extremely complex one. The uterus which is the main organ with its appendages helps in conception, pregnancy, and childbirth by undergoing marvellous changes. The uterus measures just about 7.5 x 4.5 in a normal woman and expands to accommodate a full-term baby within her during gestation.
The uterus is lined with smooth muscles, and due to unknown reasons, this lining material could be found in other parts of the pelvic organs. This condition is known as endometriosis and is one of the main causes of pelvic pain. Most women suffer through it, and it mostly gets diagnosed when some other issue is being investigated.
For women with endometriosis, there are mainly two issues to deal with i.e. pain and depression.
Pain: While the pain per se is one issue, the way it affects daily normal life is another thing to be considered. For the pain to minimally affect routine life, the following are effective ways.
Exercise: Anything that you prefer like swimming, jogging, dancing, aerobics, cycling. This will help in stress management and pain relief.
Rest: Get adequate rest of 8 to 9 hours per night. On severely painful days, go ahead and sleep for a couple of hours extra.
Stress management: Whether through yoga or meditation or music, learn to manage stress better. Nobody is without stress but managing it is the key.
Eat healthy and fresh: Whole grains, fresh fruits and vegetables, increased fibres are definitely useful. Reduce whites including sugar, salt, and dairy products if possible.
Social life: Stay connected with people whose company you enjoy – be it family or friends, or even counsellor if required.
Speak up: Let your close circle of friends at work know your problem, so they can help when you need it the most.
Depression and mood swings can be managed in the following ways.
Do what makes you happy: There are some activities which will definitely make you feel better. A quiet walk to get some fresh air. Watching a dance video. Listening to your favourite soundtrack. Changing body language to one without stopped shoulders and frowning foreheads can make a big difference.
Focus on the good: Writing down or thinking about what went well for the day can cheer you up and overcome the blues that is so common in women with endometriosis.
Positive thinking: Instead of saying, I can not try saying I will try. It makes a BIG difference, and you will be amazed at the results.
Keep happy company near you: Surround yourself with happy, positive people and see your happiness quotient go up!!!
Endometriosis is definitely an enigma that is not well known, understood, or identified. However, the above are definitely useful way to cope with it.

1
person found this helpful
View All Feed
Near By Doctors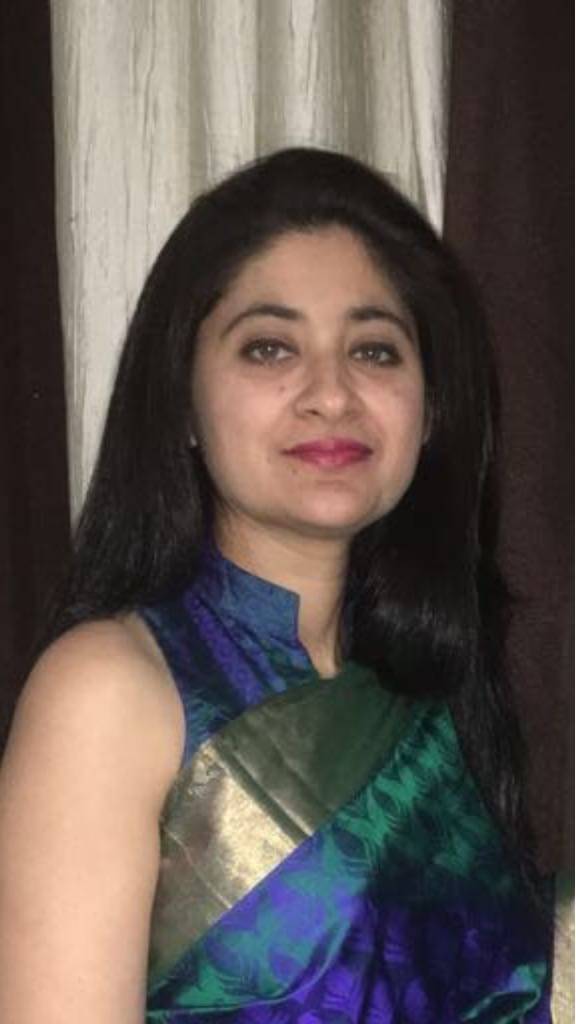 DNB (Obstetrics and Gynecology), DGO, MBBS Bachelor of Medicine and Bachelor of Surgery
Gynaecologist
Book Appointment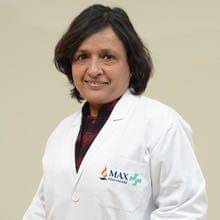 MBBS, MD - Obstetrtics & Gynaecology
Gynaecologist
Dr Sunita Gupta's Clinic,
Book Appointment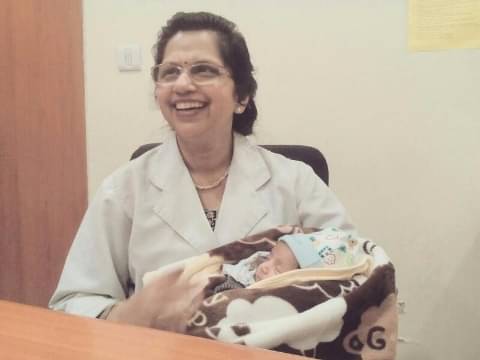 MBBS, MS - Obstetrics & Gynaecology
Gynaecologist
Dr. Mita Verma Women's Clinic,
Book Appointment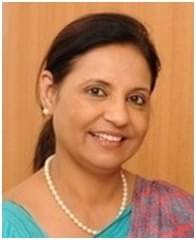 MBBS, DGO, MD, Fellowship in Gynae Oncology
Gynaecologist
International Fertility Centre Delhi,
Book Appointment
MBBS, MD - Obstetrtics & Gynaecology, MRCOG(UK - London )
Gynaecologist
Dr Ramandeep Kaur Clinic,
Book Appointment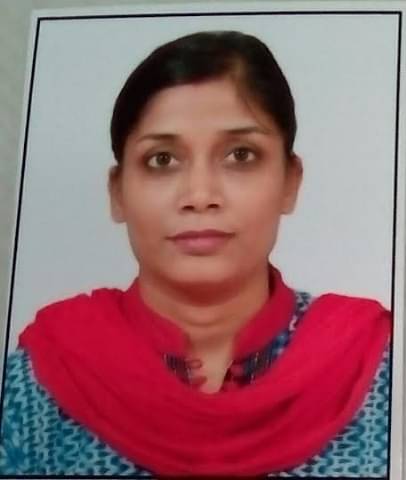 MD - Obstetrtics & Gynaecology, MBBS
Gynaecologist
Book Appointment