Personal Statement
I'm a caring, skilled professional, dedicated to simplifying what is often a very complicated and confusing area of health care.
...more
I'm a caring, skilled professional, dedicated to simplifying what is often a very complicated and confusing area of health care.
More about Dr. Y. Suni
Dr. Y. Suni is an experienced Dermatologist in Kushaiguda, Hyderabad. She has helped numerous patients in her 17 years of experience as a Dermatologist. She studied and completed MBBS, DDVL . You can visit her at Sri Balaji Skin Max Skin Clinic in Kushaiguda, Hyderabad. Book an appointment online with Dr. Y. Suni on Lybrate.com.

Find numerous Dermatologists in India from the comfort of your home on Lybrate.com. You will find Dermatologists with more than 38 years of experience on Lybrate.com. We will help you find the best Dermatologists online in Hyderabad. View the profile of medical specialists and their reviews from other patients to make an informed decision.
Info
Education
MBBS - PESIMSR - 2002
DDVL - Osmania General Hospital - 2012
Awards and Recognitions
Topper of The Batch, DDVL OMC
Kuppam Kanthi Ratnam(Sai Vidya Prathiba Puraskar)
First Rank In The College, PESIMR
...more
First Rank In The College, PESIMR
Location
Book Clinic Appointment with Dr. Y. Suni

1-7-214, Ecil Cross Road, Landmark : Above Sangeetha Mobiles & Opposite Kushaiguda Police Station

,

Hyderabad
Get Directions

Submit Feedback
Reviews
Padma
Feb 1, 2019
I am very happy
Verified
Jan 13, 2019
Good
Feed
Unhealthy eating habits, dust and pollution wreck a havoc to the skin and has become a major worry for many.
For many, skin problem is one of the most persistent problems and it is imperative to take care of skin to avoid skin disorders. Various factors, such as pollution, smoking, eating processed food and a sedentary lifestyle contribute to unhealthy skin.
Skin issues can be really stressful. But right skincare treatment can help in controlling a lot of problems. Just by sticking to 6 simple ways, you can keep your skin healthy:
Sun protection: Constant exposure to sun rays can cause a host of skin problems, such as skin cancer, wrinkles and age spots. The main culprits are the ultraviolet rays of the sun, which can cause damage to the skin when it is exposed. Using sunscreen and protective clothing can help protect the skin against UV rays.

Stress management: Stress can trigger the skin sensitivity, which causes it to be acne prone. Thus, managing stress is beneficial for maintaining a healthy skin.

Smoking: Smoking narrows the blood vessels in the skin that deliver oxygen and nutrients. Hence, it should be avoided to limit these problems.

Regular exercise and hydration: Regular cardio exercises, such as jogging and swimming, pump the blood that carry nutrients and oxygen to the skin. Exercise causes loss of water in the body, which needs to be replenished. Water keeps the skin healthy and prevents skin problems such as acne and dry skin.

Collagen supplements: These collagen supplements, especially in peptide form, considerable reduces wrinkles and will keep your skin firm and resilient.

Intake of antioxidants: Exposure to the sun, pollution and other environmental factors give rise to free radicals in the skin. These free radicals damage cells in the skin by oxidation. Foods rich in antioxidants are fruits and vegetables can limit the damage caused by free radicals.
2580
people found this helpful
Eczema refers to any kind of superficial inflammatory process that primarily involves the epidermis, and is characterised by itching, redness, vesicles and sometimes crusting and oozing. Another term for eczema is atopic dermatitis. This kind of skin infection can start during infancy and continue until many years. Though there are some people who outgrow the condition, others may have it all their lives.
Causes:
The factors that play a role in causing eczema are:
Genetics is one of the factors that may affect the proper functioning of your skin as a barrier against harmful substances. Therefore, if either one of the parent or both suffers from the condition, it is very likely that their children too will suffer from it.
Abnormal functioning of your body's immune system can also lead to this skin condition. This is because it's your body's immune system that fights off infections as well as harmful intruders.
Dry skin brings down your skin's ability to fend off irritants as well as allergy causing substances from entering your skin, resulting in an inflammatory condition.
The presence of the bacteria called Staphylococcus aureus, which brings about sweat buildup, inflames the skin considerably, leading to this condition.
Even environmental factors like pollen, cigarette smoke lead to the flaring of eczema.
What are the symptoms of eczema?
Atopic dermatitis is commonly seen as dry patches appearing on the skin and sometimes these patches are extremely itchy and cause discomfort. In the case of infants, the rashes appear on the scalp and cheeks and often bubble up before the liquid oozes out. Rashes commonly appear on the backside of the creases of the elbows and knees in the case of kids above two years, and other places on the body may also be affected. In adults, the rashes can make the skin dry and cover maximum area of the body. It may also lead to further skin infections, skin irritation, and may also cause eye problems.
How can eczema be treated?
Though there is no overall cure for eczema, but the treatments can heal the affected skin as well as prevent flaring of the symptoms. Doctors often suggest a plan of treatment on the basis of the age of the patient, symptoms, and the present state of health. You can opt to take warm baths on a regular basis and apply moisturiser within three minutes. You will have to avoid harsh soaps and instead use the mild soap or non-soap cleansers while washing. It is important to keep your fingernails short so that you don't scratch the affected area which would further aggravate it.
If you are unable to keep eczema under control with all these preventive tips, then it would be best to consult a dermatologist for curing it.

How can you prevent an eczema outbreak?
It is very common for this skin condition to flare-up from time to time. But you can avoid such outbreaks or reduce their severity by following these very simple ways:
Sudden changes in temperature can cause the skin condition to break out. So, when the weather is hot, keep yourself cool but during cold weather, use a humidifier to prevent the skin from drying out.
Keep sweating in check as it can cause an outbreak very easily
Keep your skin well-moisturized so that it doesn't dry out causing further irritation.
Avoid the use of harsh detergents and soaps, woolen materials as well as the consumption of foods that may lead to flare-ups.
2150
people found this helpful
A receding hairline and premature hair loss is a major cause of concern for most people. The affected person suffers a major loss to his appearance, self-esteem and confidence level. With one of the biggest causes for hair loss being the increased stress levels across all genders and age groups, premature hair loss is seen more and more in younger ages, as early as the late 20s.
That being the case, hair transplant, which comes as a rescue to the affected people is gaining significant popularity. There are two main techniques of hair transplantation and both involve replacing the lost hair follicles from one part of the body to another part.
While the scalp is the most commonly used donor site, the chest and back also can be used as donor sites if there is adequate hair growth. In the recent years, advanced techniques are in place that yield more natural results, are less invasive, and enable a quicker recovery.
Read on to know some of the common benefits of hair transplantation.
Natural process: When compared to the wigs that were used earlier to mask the bald pate, the hair transplant is a more natural way to replace lost hair. It is healthier, has no chemicals, and does not have any harmful or allergic reactions.

Improved esthetics: The person's own hair is transplanted and so the new hair growth that covers the bald pate resembles the rest of the hair, producing quite a natural appearance. Of course, there is the initial stage where the donor site requires some healing before the transplanted follicles are completely absorbed and begin to yield results. Also, this is far better than the wigs that give away the fact that the person has had hair loss and is using artificial hair.

Relatively permanent solution: Hair transplant is more or less a permanent solution to hair loss and receding hair loss. There are very few people who have had transplants and have again experienced baldness. Though the newly growing hair might be thinner, it is not that obvious for the others as it is for you. It is more often than not a permanent solution to the bald spots that you once experienced.

Psychological effects: Restoring lost hair improves confidence and self-esteem and improves self-worth too. The personality of a person changes drastically, and anybody who has gone through hair loss and had successful transplant surgery can vouch for it.

Low maintenance: There is actually no ongoing maintenance that is required after the hair transplant. Routine hair care suffices, making it easy for the person without multiple follow-up visits.
Go ahead with hair transplant, if you have a receding hairline. You will see the benefits for yourself.
2488
people found this helpful
Psoriasis is a chronic skin disease where the skin cells form a mass of scales. These patches of skin are dry, red and itchy. It is an autoimmune disease which usually occurs on the skin of the back, scalp, palms, knees, elbows and around the fingernails and toenails, but some people have the diseased patches of skin all over the body. The patches may also crack, flake and bleed. The condition has no definite cure but the symptoms can be treated and managed.
Causes of Psoriasis
The following factors are proven to have contributed to cases of psoriasis:
1. Genetics
More than 32% of the cases of psoriasis have been linked to genes. In case of identical twins, if one twin has the disease, the other has a 70% chance of getting it too. There are several genes associated with the disease and most of these genes are related to the immune system. T cells (lymphocytes which affect cell specific immunity) can also cause psoriasis.
2. HIV
Human Immuno-deficiency Virus adversely affects the immune system and increases susceptibility of all kinds of infections and diseases. HIV-positive individuals have been found to have an increased risk of psoriasis than HIV-negative people.
3. Other diseases
Diseases like strep throat, chronic infections, skin infections and stress may be responsible for the condition. Other factors like obesity, alcoholism, skin dryness and smoking can also lead to psoriasis.
4. Medication
Anti-malarial, anti-inflammatory and blood pressure medicines can cause psoriasis as a side effect. The disease is also an effect of withdrawal from topical steroid creams and other steroid-based medication.
Symptoms of Psoriasis
The symptoms of psoriasis may vary from patient to patient. However, if more than two of the following signs are seen, it is likely that psoriasis is the causative condition:
A whitish and silvery mass of scales surrounded by red patches of stinging, itchy skin
The appearance of blisters or rashes on the dry scaly skin and also along the nails
Bumps on the folded skin like back of the knees, armpits etc.
Diseased patches of skin can crack, peel and bleed
A sharp and localized pain in the joints accompanied by stiffness
Soreness in the throat
Tiny depressions in the nails or large brown patches under the nails
Swelling and tenderness of the limbs
Muscle pain due to the swollen bands of connective tissue
2683
people found this helpful
Among one of the most common skin conditions that affect many people all over the world is Acne. It is not a harmful or a dangerous condition, but is usually a cosmetic problem and may also sometimes be a symptom of underlying conditions.
What is Acne and what are its causes?
Human skin has follicles or pores in them through which hair comes out. The accumulation of a substance known as sebum within the pores of the human skin can sometimes clog these pores. When this accumulates, dead skin cells also get stuck in it and results in a swelling, which takes the form of a pimple like a crest due to bacterial infections. This condition is most prevalent among adolescents due to rapid hormonal changes in the body, although many adults and pre-adolescents have also reported this problem.
Here are some common issues and lifestyle factors which make you prone to acne.
Hormonal imbalance– This is probably the most common reason cited for acne as adolescents tend to be afflicted by this problem. In many cases acne goes away on its own after sometimes although in other cases it does stay. In adults, especially women it has been noticed that certain hormonal changes in the body may act as acne triggers. Some of the examples of hormonal imbalances may be:

PMS or period related triggers in adults and adolescent women

High testosterone levels in women

Excessive androgen in men and women

Hormonal problems due to PCOS (polycystic ovary syndrome) and others

Taking medicines or steroids that may cause hormonal changes

External factors such as using too much makeup – Excessive use of cosmetic products can cause issues within the skin by blocking the pores within the skin may induce acne, even if you do not have sebum related problems.

Diet – Research has proved that excessive oil consumption as well as having foods rich in fat can cause acne problems. Moreover, if you consume iodine in large quantities or for a long time, it results in irritation of the skin pores giving rise to acne.

Certain medications and drugs - Consumption of specific over the counter medicines like the ones containing bromide and use of recreational drugs like marijuana and cocaine can lead to the occurrence of acne as side effects.

Genetics - Certain genetic factors may also be responsible for someone being more prone to acne than others.

Diet - Consumption of high glycemic index food (food items which release glucose rapidly in blood) also aggravates acne.

Medications - Use of over the counter creams/ointments containing topical corticosteroids may also result in acne.
In case you have a concern or query you can always consult an expert & get answers to your questions!
2421
people found this helpful
Do you ever wish you could start all over and take better care of your skin? A chemical peel could give you that chance. Peels can dramatically reduce lines, wrinkles, acne scars, dark spots, and roughness caused by years of sun.
A chemical peel is a solution applied to the face to remove the outermost layer or layers of skin. It's a technique used to improve the appearance of the skin on the face, neck or hands. A chemical solution is applied to the skin that causes it to exfoliate and eventually peel off. The new skin that grows in its place is softer, smoother and has fewer imperfections. The new skin is also temporarily more sensitive to the sun.
There are three basic types of chemical peels:
Superficial or Lunchtime Peel: Alpha-hydroxy acid or another mild acid is used to penetrate only the outer layer of skin to gently exfoliate it. The treatment is used to improve the appearance of mild skin discoloration and rough skin as well as to refresh the face, neck, chest or hands.
Medium Peel: Glycolic or trichloroacetic acid is applied to penetrate the outer and middle layers of skin to remove damaged skin cells. The treatment is used to improve age spots, fine lines and wrinkles, freckles and moderate skin discoloration.
Deep Peel: Trichloroacetic acid or phenol is applied to deeply penetrate the middle layer of skin to remove damaged skin cells. The treatment removes moderate lines, age spots, freckles and shallow scars. A thorough evaluation by a dermatologic surgeon is imperative before embarking upon a chemical peel.
When is a chemical peel appropriate?
Chemical peels are used to treat a number of conditions including:
1. Pigmentation on face or body
2. Tanning
3. Dyschromias
4. Fine Wrinkles
5. Acne
6. Acne marks and scars
7. Dullness
8. Aging skin
9. Crow's feet
10. Sagging skin
Who should not opt for chemical peels?
Generally, light-haired and fair skinned people are the best candidates for chemical peel. The procedure does not work as well on dark skinned patients. The procedure is not recommended for individuals with infections, active skin disease, cut or broken skin, or sunburns. Other contraindications include patients who are:
1. Nursing or pregnant.
2. Have taken Accutane in last six months.
3. Have psoriasis, eczema, dermatitis or rosacea.
Possible complications
Temporary change in skin color, particularly for women on birth control pills, who subsequently become pregnant or have a history of brownish facial discoloration.
Changes are transient and easy to take care of if taken care properly.
1. Scarring
2. Reactivation of cold sores
3. A variety of chemical treatments can be used to exfoliate and rejuvenate the skin.
Depending on the depth of treatment required, your surgeon may choose one of the following peels:
1. Alpha-hydroxy acid peel (AHA)
2. Trichloroacetic acid peel (TCA)
3. Phenol peel
4. Croton oil peel
Aftercare and recovery
Your dermatologist will discuss how long it will be before you can return to your normal level of activity and work. After surgery, you and your caregiver will receive detailed instructions about your postsurgical care, including information about:
1. Normal symptoms you will experience
2. Potential signs of complications
In case you have a concern or query you can always consult an expert & get answers to your questions!
2379
people found this helpful
Near By Doctors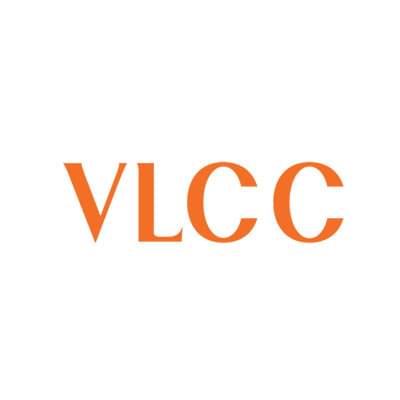 Dermatologist
Vlcc Wellness - A.S. Rao Nagar - Hyderabad,
Book Appointment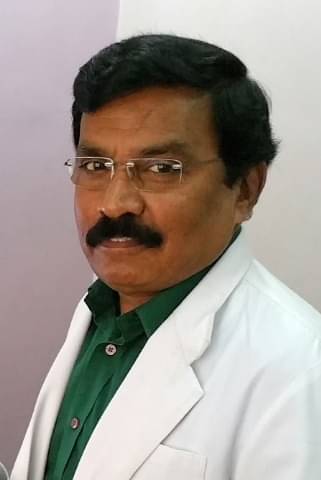 Diploma in Medical Cosmetology, MBBS
Dermatologist
Book Appointment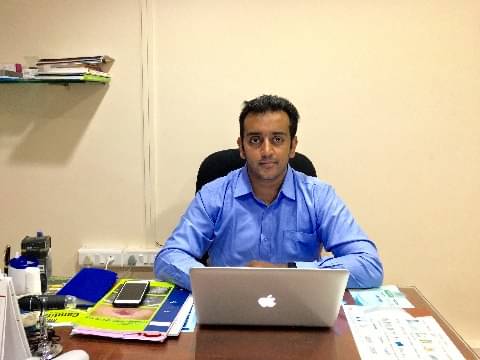 MD - Dermatology, MBBS
Dermatologist
Book Appointment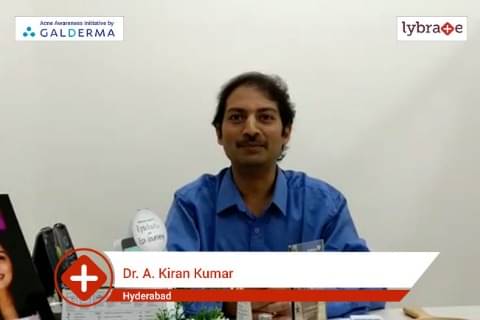 MBBS, Diploma In Dermatology, PGDMC (Post Graduate Dip. In Medical Cosmetology)
Dermatologist
Book Appointment

MD - Dermatology, MBBS
Dermatologist
Dr. Vimala's Skin, Hair & Laser Clinic,
Book Appointment

MBBS Bachelor of Medicine and Bachelor of Surgery, MD - Skin & VD, DDV
Dermatologist
Book Appointment