Personal Statement
I'm dedicated to providing optimal health care in a relaxed environment where I treat every patients as if they were my own family.
...more
I'm dedicated to providing optimal health care in a relaxed environment where I treat every patients as if they were my own family.
More about Dr. Udaykumar. D
Dr. Udaykumar. D is a trusted Psychologist in Jubilee Hills, Hyderabad. You can consult Dr. Udaykumar. D at Mind we care Clinic in Jubilee Hills, Hyderabad. Book an appointment online with Dr. Udaykumar. D on Lybrate.com.

Lybrate.com has a nexus of the most experienced Psychologists in India. You will find Psychologists with more than 31 years of experience on Lybrate.com. Find the best Psychologists online in Hyderabad. View the profile of medical specialists and their reviews from other patients to make an informed decision.
Info
Location
Book Clinic Appointment with Dr. Udaykumar. D
Landmark:Near to Peddamma temple, Jubilee Hills, Hyderabad

,

Hyderabad
Get Directions
Services
Submit Feedback
Submit a review for Dr. Udaykumar. D
Your feedback matters!
Write a Review
Feed
Nothing posted by this doctor yet. Here are some posts by similar doctors.
Shared 2 years ago • Featured Tip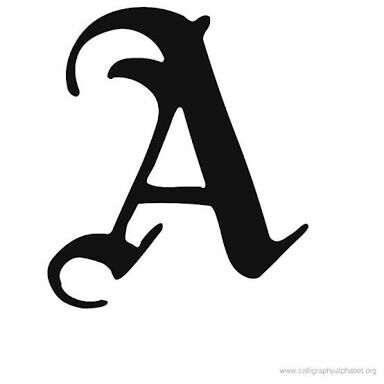 Turkey
e traditional Thanksgiving bird has the protein building-block tryptophan, which your body uses to make serotonin. That's a brain chemical that plays a key role in depression, researchers say. In fact, some antidepressant drugs work by targeting the way your brain uses serotonin. You can get the same mood-boosting effect from chicken and soybeans.
Brazil Nuts
This snack is rich in selenium, which helps protect your body from tiny, damaging particles called free radicals. One study found that young people who didn't have enough of this nutrient in their diets were more likely to be depressed. The researchers couldn't say that low selenium caused depression, though. Just one Brazil nut has almost half your daily requirement of the mineral so be careful to limit how many you eat. Other foods with this mineral include brown rice, lean beef, sunflower seeds, and seafood.
Carrots
They're full of beta-carotene, which you can also get from pumpkin, spinach, sweet potatoes, and cantaloupe. Studies have linked this nutrient to lower levels of depression. There's not enough evidence to say that it can prevent the disorder, but it can't hurt to get more in your diet.
Coffee
A jolt of caffeine can be a pick-me-up that helps you feel more motivated. But if you have postpartum depression or panic disorder, some studies suggest that it might make your symptoms worse. Other researchers say a cup of joe can lower your risk of getting depression, though they're not sure why.
Leafy Greens
They're packed with folate, which your brain cells need to work well and which may help protect against depression. Food manufacturers in the U.S. add this vitamin, also known as B9, to enriched grains like pasta and rice. You can also get it from lentils, lima beans, and asparagus.
Milk
It's a good source of vitamin D. If you have very low levels of this nutrient in your body, that can sometimes cause depression. One Norwegian study found that people who took a vitamin D supplement were less depressed a year later than those who didn't. Don't like milk? Boost the D in your diet with enriched cereals and juices, and canned fish.
Caution: Alcohol
It might seem like just the thing to take the edge off your worries or make you feel more social. But most of the time, it's best if you drink wine, beer, and mixed drinks only in moderation. You might feel better in the moment, but heavy drinking can make depression symptoms worse over time, because alcohol makes your brain less active. It also can make antidepressant medications less effective.
Caution: Junk Food
It may be fast and filling, but these processed foods can be bad news for your mood. Scientists have studied how diets high in sugar, simple carbohydrates, and fatty foods affect how you feel. Many found some link between these unhealthy eats and depression. Your best bet: a well-balanced diet with plenty of fruits, vegetables, whole grains, and lean protein.
6
people found this helpful
Asked for male, 52 years old from Mumbai

Dear lybrate-user, If neurologist has cleared neurological causes, it is better to consult a psychiatrist or ortho. Without ortho consultation, don't continue diclofenac for a long term. There is a possibility of your anxiety and depression worsening with kind of pain. It may need more paxil.
1
person found this helpful
Asked for male, 27 years old from Jamnagar

Dear lybrate user, take homoeopathic mother tincture rauwolfia q, 30 drops, thrice daily, after meals, in a cup of water for your problem of high blood pressure. Also avoid mutton, beef, chicken, ghee, butter etc. Kindly remember that medication to control high blood pressure will affect your sexual performance & it will diminish your sexual power.
1
person found this helpful

M.A.(H)Psychology, PG Diploma in Child Guidance and Family Therapy
Hello Lybrate User. We all respond to stress differently so, there's no "one size fits all" solution to managing stress. But if you feel like the stress in your life is out of control, it's time to take action. Identify the sources of stress in your life Learn healthier ways to cope with stress Get moving Connect to others Practice the 4 A's Make time for fun and relaxation Maintain balance with a healthy lifestyle Tip 1: Identify the sources of stress in your life It's easy to identify sources of stress following a major life event such as changing jobs, moving home, or losing a loved one, but pinpointing the sources of everyday stress can be more complicated. It's all too easy to overlook your own thoughts, feelings, and behaviors that contribute to your stress levels. Sure, you may know that you're constantly worried about work deadlines, but maybe it's your procrastination, rather than the actual job demands, that is causing the stress. To identify your true sources of stress, look closely at your habits, attitude, and excuses: Do you explain away stress as temporary ("I just have a million things going on right now") even though you can't remember the last time you took a breather? Do you define stress as an integral part of your work or home life ("Things are always crazy around here") or as a part of your personality ("I have a lot of nervous energy, that's all")? Do you blame your stress on other people or outside events, or view it as entirely normal and unexceptional? Until you accept responsibility for the role you play in creating or maintaining it, your stress level will remain outside your control. Start a stress journal A stress journal can help you identify the regular stressors in your life and the way you deal with them. Each time you feel stressed, keep track of it in your journal. As you keep a daily log, you will begin to see patterns and common themes. Write down: What caused your stress (make a guess if you're unsure) How you felt, both physically and emotionally How you acted in response What you did to make yourself feel better Tip 2: Learn healthier ways to cope with stress Think about the ways you currently manage and cope with stress in your life. Your stress journal can help you identify them. Are your coping strategies healthy or unhealthy, helpful or unproductive? Unfortunately, many people cope with stress in ways that compound the problem. Unhealthy ways of coping with stress These coping strategies may temporarily reduce stress, but they cause more damage in the long run: Smoking Using pills or drugs to relax Drinking too much Sleeping too much Bingeing on junk or comfort food Procrastinating Zoning out for hours in front of the TV or computer Filling up every minute of the day to avoid facing problems Withdrawing from friends, family, and activities Taking out your stress on others If your methods of coping with stress aren't contributing to your greater emotional and physical health, it's time to find healthier ones. No single method works for everyone or in every situation, so experiment with different techniques and strategies. Focus on what makes you feel calm and in control. Tip 3: Get moving Physical activity plays a key role in reducing and preventing the effects of stress, but you don't have to be an athlete or spend hours in a gym to experience the benefits. Just about any form of physical activity can help relieve stress and burn away anger, tension, and frustration. Exercise releases endorphins that boost your mood and make you feel good, and it can also serve as a valuable distraction to your daily worries. While the maximum benefit comes from exercising for 30 minutes or more, you can start small and build up your fitness level gradually. Short, 10-minute bursts of activity that elevate your heart rate and make you break out into a sweat can help to relieve stress and give you more energy and optimism. Even very small activities can add up over the course of a day. The first step is to get yourself up and moving. Here are some easy ways: Put on some music and dance around Take your dog for a walk Walk or cycle to the grocery store Use the stairs at home or work rather than an elevator Park your car in the farthest spot in the lot and walk the rest of the way Pair up with an exercise partner and encourage each other as you workout Play ping-pong or an activity-based video game with your kids Managing stress with regular exercise Once you're in the habit of being physically active, try to incorporate regular exercise into your daily schedule. Activities that are continuous and rhythmic—and require moving both your arms and your legs—are especially effective at relieving stress. Walking, running, swimming, dancing, cycling, tai chi, and aerobic classes are good choices. Pick an activity you enjoy, so you're more likely to stick with it. Instead of continuing to focus on your thoughts while you exercise, make a conscious effort to focus on your body and the physical (and sometimes emotional) sensations you experience as you're moving. Adding this mindfulness element to your exercise routine will help you break out of the cycle of negative thoughts that often accompanies overwhelming stress. Focus on coordinating your breathing with your movements, for example, or notice how the air or sunlight feels on your skin. Getting out of your head and paying attention to how your body feels is also the surest way to avoid picking up an injury. When you've exercised, you'll likely find it easier to put other stress management techniques to use, including reaching out to others and engaging socially. Tip 4: Connect to others Social engagement is the quickest, most efficient way to rein in stress and avoid overreacting to internal or external events that you perceive as threatening. Expressing what you're going through can be very cathartic, even if there's nothing you can do to alter the stressful situation. There is nothing more calming to your nervous system than communicating with another human being who makes you feel safe and understood. This experience of safety—as perceived by your nervous system—results from nonverbal cues that you hear, see and feel. The inner ear, face, heart, and stomach are wired together in the brain, so socially interacting with another person face-to-face—making eye contact, listening in an attentive way, talking—can quickly calm you down and put the brakes on defensive stress responses like "fight-or-flight." It can also release hormones that reduce stress, even if you're unable to alter the stressful situation itself. Of course, it's not always realistic to have a pal close by to lean on when you feel overwhelmed by stress, but by building and maintaining a network of close friends you can improve your resiliency to life's stressors. On the flip side, the more lonely and isolated you are, the greater your vulnerability to stress. Reach out to family and friends and connect regularly in person. The people you talk to don't have to be able to fix your stress; they just need to be good listeners. Opening up is not a sign of weakness and it won't make you a burden to others. In fact, most friends will be flattered that you trust them enough to confide in them, and it will only strengthen your bond. And remember, it's never too late to build new friendships and improve your support network. Reach out and build relationships Reach out to a colleague at work Help someone else by volunteering Have lunch or coffee with a friend Ask a loved one to check in with you regularly Accompany someone to the movies or a concert Call or email an old friend Go for a walk with a workout buddy Schedule a weekly dinner date Meet new people by taking a class or joining a club Confide in a clergy member, teacher, or sports coach Tip 5: Practice the 4 A's While stress is an automatic response from your nervous system, some stressors arise at predictable times—your commute to work, a meeting with your boss, or family gatherings, for example. When handling such predictable stressors, you can either change the situation or change your reaction. When deciding which option to choose in any given scenario, it's helpful to think of the four A's: avoid, alter, adapt, or accept. Avoid unnecessary stress It's not healthy to avoid a stressful situation that needs to be addressed, but you may be surprised by the number of stressors in your life that you can eliminate. Learn how to say "no" – Know your limits and stick to them. Whether in your personal or professional life, taking on more than you can handle is a surefire recipe for stress. Distinguish between the "shoulds" and the "musts" and, when possible, say "no" to taking on too much. Avoid people who stress you out – If someone consistently causes stress in your life, limit the amount of time you spend with that person, or end the relationship. Take control of your environment – If the evening news makes you anxious, turn off the TV. If traffic makes you tense, take a longer but less-traveled route. If going to the market is an unpleasant chore, do your grocery shopping online. Alter the situation If you can't avoid a stressful situation, try to alter it. Often, this involves changing the way you communicate and operate in your daily life. Express your feelings instead of bottling them up. If something or someone is bothering you, be more assertive and communicate your concerns in an open and respectful way. If you've got an exam to study for and your chatty roommate just got home, say up front that you only have five minutes to talk. If you don't voice your feelings, resentment will build and the stress will increase. Be willing to compromise. When you ask someone to change their behavior, be willing to do the same. If you both are willing to bend at least a little, you'll have a good chance of finding a happy middle ground. Manage your time better. Poor time management can cause a lot of stress. But if you plan ahead and make sure you don't overextend yourself, you'll find it easier to stay calm and focused. Be more assertive. Don't take a backseat in your own life. Deal with problems head on, doing your best to anticipate and prevent them. If you've got an exam to study for and your chatty roommate just got home, say up front that you only have five minutes to talk. Adapt to the stressor How you think can have a profound effect on your stress levels. Each time you think a negative thought about yourself, your body reacts as if it were in the throes of a tension-filled situation. Regain your sense of control by changing your expectations and attitude to stressful situations. Reframe problems. Try to view stressful situations from a more positive perspective. Rather than fuming about a traffic jam, look at it as an opportunity to pause and regroup, listen to your favorite radio station, or enjoy some alone time. Look at the big picture. Take perspective of the stressful situation. Ask yourself how important it will be in the long run. Will it matter in a month? A year? Is it really worth getting upset over? If the answer is no, focus your time and energy elsewhere. Adjust your standards. Perfectionism is a major source of avoidable stress. Stop setting yourself up for failure by demanding perfection. Set reasonable standards for yourself and others, and learn to be okay with "good enough." Accept the things you can't change Some sources of stress are unavoidable. You can't prevent or change stressors such as the death of a loved one, a serious illness, or a national recession. In such cases, the best way to cope with stress is to accept things as they are. Acceptance may be difficult, but in the long run, it's easier than railing against a situation you can't change. Don't try to control the uncontrollable. Many things in life are beyond our control—particularly the behavior of other people. Rather than stressing out over them, focus on the things you can control such as the way you choose to react to problems. Look for the upside. When facing major challenges, try to look at them as opportunities for personal growth. If your own poor choices contributed to a stressful situation, reflect on them and learn from your mistakes. Learn to forgive. Accept the fact that we live in an imperfect world and that people make mistakes. Let go of anger and resentments. Free yourself from negative energy by forgiving and moving on. Practice gratitude. When stress is getting you down, take a moment to reflect on all the things you appreciate in your life, including your own positive qualities and gifts. This simple strategy can help you keep things in perspective. Tip 6: Make time for fun and relaxation Beyond a take-charge approach and a positive attitude, you can reduce stress in your life by carving out "me" time. Don't get so caught up in the hustle and bustle of life that you forget to take care of your own needs. Nurturing yourself is a necessity, not a luxury. If you regularly make time for fun and relaxation, you'll be in a better place to handle life's stressors. Set aside relaxation time. Include rest and relaxation in your daily schedule. Don't allow other obligations to encroach. This is your time to take a break from all responsibilities and recharge your batteries. Do something you enjoy every day. Make time for leisure activities that bring you joy, whether it be stargazing, playing the piano, or working on your bike. Keep your sense of humor. This includes the ability to laugh at yourself. The act of laughing helps your body fight stress in a number of ways Tip 7: Maintain balance with a healthy lifestyle In addition to regular exercise, there are other healthy lifestyle choices that can increase your resistance to stress. Eat a healthy diet. Well-nourished bodies are better prepared to cope with stress, so be mindful of what you eat. Start your day right with breakfast, and keep your energy up and your mind clear with balanced, nutritious meals throughout the day. Reduce caffeine and sugar. The temporary "highs" caffeine and sugar provide often end in with a crash in mood and energy. By reducing the amount of coffee, soft drinks, chocolate, and sugar snacks in your diet, you'll feel more relaxed and you'll sleep better. Avoid alcohol, cigarettes, and drugs. Self-medicating with alcohol or drugs may provide an easy escape from stress, but the relief is only temporary. Don't avoid or mask the issue at hand; deal with problems head on and with a clear mind. Get enough sleep. Adequate sleep fuels your mind, as well as your body. Feeling tired will increase your stress because it may cause you to think irrationally.
3
people found this helpful

Read the symptoms and let me know how symptoms are present. 1) depressed mood most of the day, nearly every day, as indicated by subjective report (e. G, feels sad or empty) or observation made by others (e. G, appears tearful). Note: in children and adolescents, can be irritable mood. (2) markedly diminished interest or pleasure in all, or almost all, activities most of the day, nearly every day (as indicated by subjective account or observation made by others). (3) significant weight loss when not dieting or weight gain (e. G, a change of more than 5 percent of body weight in a month) or decrease or increase in appetite nearly every day. Note: in children, consider failure to make expected weight gains. (4) insomnia or hypersomnia nearly every day. (5) psychomotor agitation or retardation nearly every day (observable by others, not merely subjective feelings of restlessness or being slowed down). (6) fatigue or loss of energy nearly every day. (7) feelings of worthlessness or excessive or inappropriate guilt (which may be delusional) nearly every day (not merely self-reproach or guilt about being sick). (8) diminished ability to think or to concentrate or indecisiveness, nearly every day (by subjective account or as observed by others). (9) recurrent thoughts of death (not just fear of dying), recurrent suicidal ideation without a specific plan, or a suicide attempt or a specific plan for committing suicide. If you want know more. Let me know.
1
person found this helpful
Asked for male, 25 years old from Kolkata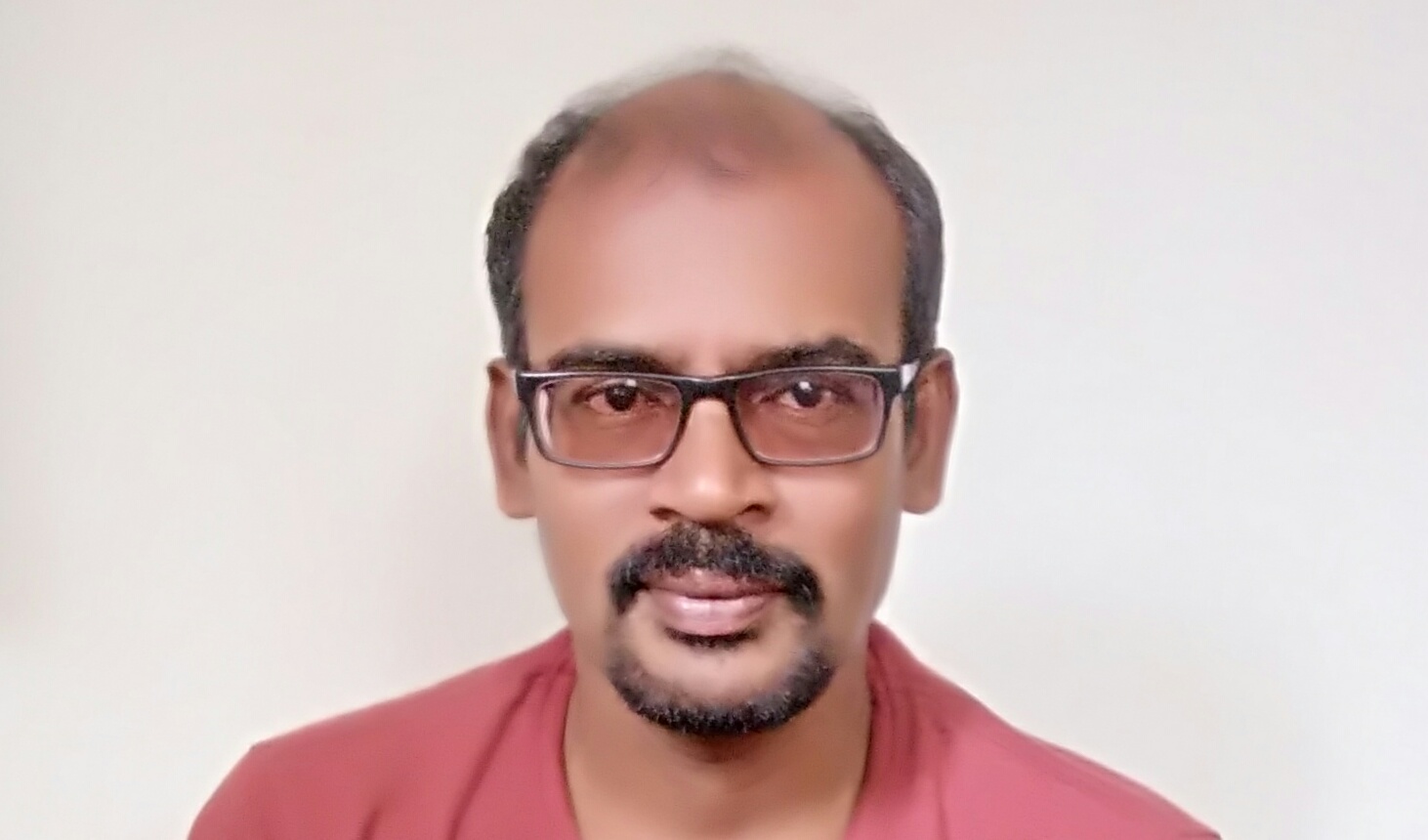 M.Sc - Applied Psychology, P.G.Dip.in Guidance &Counselling, B.A., Psychology, Dip.in Pharmacy, 6-month Internship
Relax dear Lybrate user. You are unnecessary torturing yourself for nothing. First of all drop all your unrealistic ideas of becoming successful in life or becoming a monk. You are too young and immature to understand both the concepts. SUPERFICIAL KNOWLEDGE IS DANGEROUS. You are unconsciously comparing yourself with others. Nobody is perfect. Try to set realistic goals which could be attainable by your abilities. Talk about your position with all the people whom you love and respect, more and more. You will get some clarity about your future. If it does not help, go for counseling.
1
person found this helpful
Asked for female, 31 years
MD-PhD, FIPS, Fellow of Academy of General Education (FAGE), DPM, MBBS
Take courage and follow good lifestyle. Have good sleep. Good planned living and concentrate and prioritize on your immediate goals.
Asked for female, 24 years old from Pune
C.S.C, D.C.H, M.B.B.S
General Physician, Alappuzha
This is depression. 5 Ways to Fight Depression If you feel depressed, it's best to do something about it — depression doesn't just go away on its own. In addition to getting help from a doctor or therapist, here are 5 things you can do to feel better. 1.Exercise. Take a 15- to 30-minute brisk walk every day — or dance, jog, or bike if you prefer. People who are depressed may not feel much like being active. In addition to getting aerobic exercise, some yoga poses can help relieve feelings of depression. Two other aspects of yoga — breathing exercises and meditation — can also help people with depression feel better. 2.Nurture yourself with good nutrition. Depression can affect appetite. One person may not feel like eating at all, but another might overeat. Proper nutrition can influence a person's mood and energy. So eat plenty of fruits and vegetables and get regular meals (even if you don't feel hungry, try to eat something light, like a piece of fruit, to keep you going). 3.Identify troubles, but don't dwell on them. Try to identify any situations that have contributed to your depression. When you know what's got you feeling blue and why, talk about it with a caring friend. Talking is a way to release the feelings and to receive some understanding. 4. Express yourself. With depression, a person's creativity and sense of fun may seem blocked. Exercise your imagination (painting, drawing, doodling, sewing, writing, dancing, composing music, etc.) and you not only get those creative juices flowing, you also loosen up some positive emotions. Take time to play with a friend or a pet, or do something fun for yourself. Find something to laugh about — a funny movie, perhaps. Laughter helps lighten your mood. 5. Try to notice good things. Depression affects a person's thoughts, making everything seem dismal, negative, and hopeless. If depression has you noticing only the negative, make an effort to notice the good things in life. Try to notice one thing, then try to think of one more. Consider your strengths, gifts, or blessings. Most of all, don't forget to be patient with yourself. Depression takes time to heal. If you are happy with these answers please click on "useful" link so that I can know my efforts are not wasted. If you want more clarifications or prescription for medicines consult me on this site to ask me directly and not in open questions session It's not easy to say exactly what causes depression and anxiety – it's different for everyone. Sometimes a difficult time in you or your mates' life can set off depression or anxiety, sometimes it's caused by a combination of things that has built up over time and sometimes, there's just no obvious cause at all.
1
person found this helpful
Asked for female, 35 years old from Delhi

MBBS, MD (AIIMS, Gold Medalist), Diploma in CBT (UWS, Glasgow)
This seems like an anxiety disorder; possibly what is known as Generalized Anxiety Disorder (GAD). Confirmation of the diagnosis will need a proper and detailed evaluation. There are no quickfixes. A number of medicines and psychotherapeutic techniques are useful. Deep breathing and relaxation techniques can be helpful. talk to friends, give more time for hobbies and pleasurable activities. Eat green leafy vegetables and drink lot of water. Have 7-8 hours of sleep. Definitive management is possible only by medicines/ psychotherapy. Take care!
4
people found this helpful
View All Feed
Near By Doctors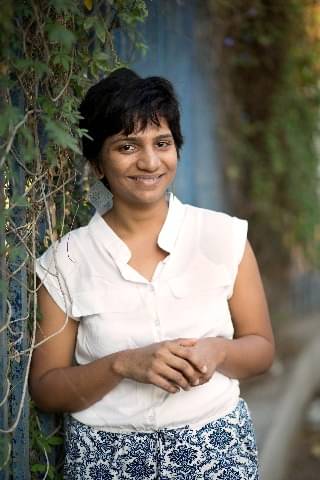 B.A. Hons . Psychology, MA Psychological Counseling, EDM Psychological Counseling, Trauma Specialist, MPhil Clinical Psychology
Psychologist
Aarathi Selvan - Pause For Perspective,
Book Appointment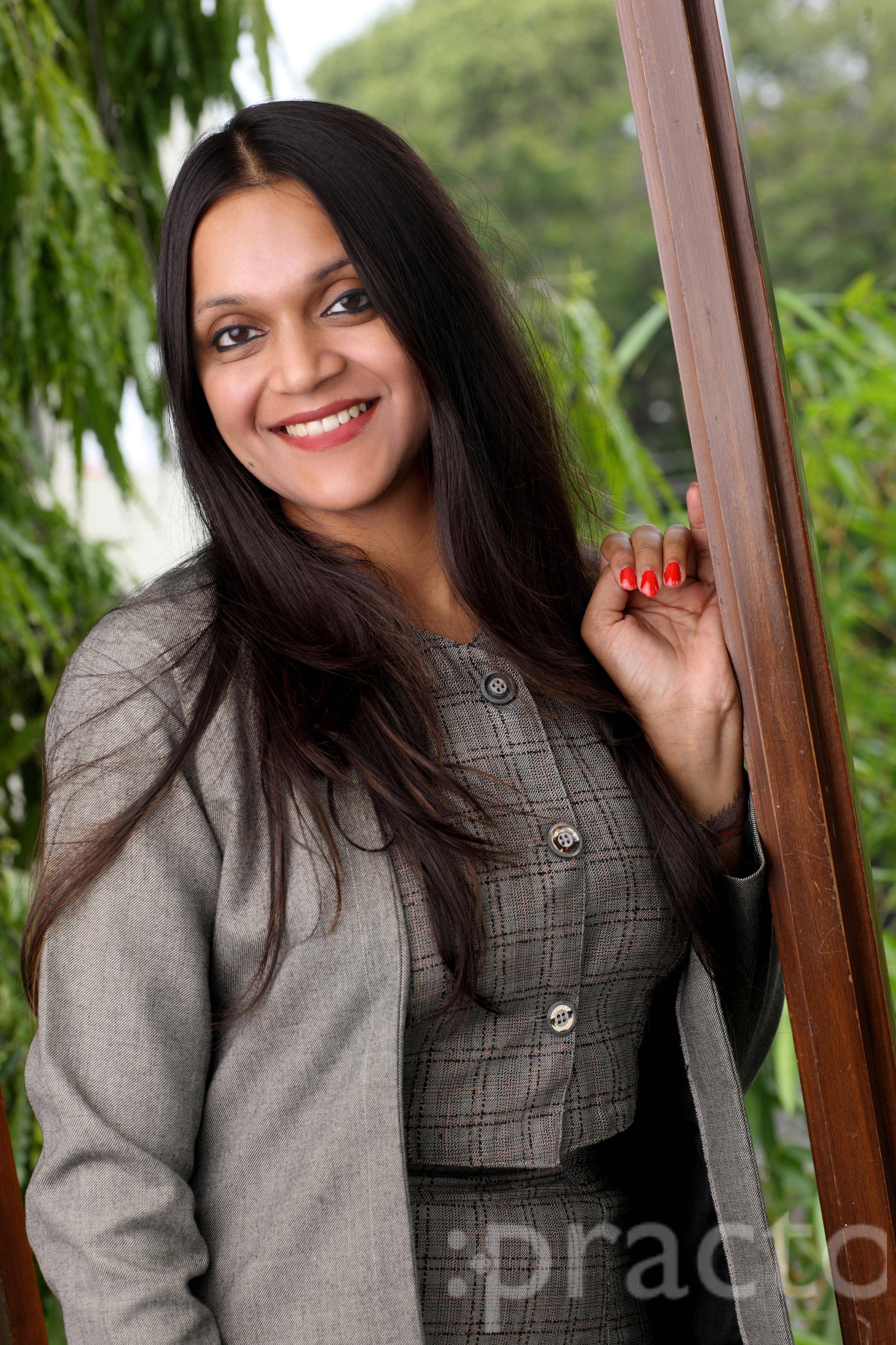 Masters In Clinical Psychology, Certification in Clinical Psychology
Psychologist
Book Appointment