Personal Statement
My experience is coupled with genuine concern for my patients. All of my staff is dedicated to your comfort and prompt attention as well.
...more
My experience is coupled with genuine concern for my patients. All of my staff is dedicated to your comfort and prompt attention as well.
More about Dr. Sunitha
Dr. Sunitha is a popular Gynaecologist in Masab Tank, Hyderabad. You can consult Dr. Sunitha at Dr. Kaba Hospital in Masab Tank, Hyderabad. Book an appointment online with Dr. Sunitha on Lybrate.com.

Lybrate.com has a nexus of the most experienced Gynaecologists in India. You will find Gynaecologists with more than 27 years of experience on Lybrate.com. Find the best Gynaecologists online in Hyderabad. View the profile of medical specialists and their reviews from other patients to make an informed decision.
Info
Location
Book Clinic Appointment with Dr. Sunitha
10-5-64/51a, Ahmed Nagar, Masab Tank, Hyderabad

,

Hyderabad
Get Directions
Services
Submit Feedback
Feed
Nothing posted by this doctor yet. Here are some posts by similar doctors.
Dear lybrate-user, Thanks for your enquiry. This injection is only a Placebo No Proven results. Aakash Hospital.
1
person found this helpful
Hello, Congratulations as you are getting married! Normal cycle of 28days of menses will be having ovulation period at around 14th day of the cycle. So, 3-4 days before and after this 14th day is supposed to be the period when the chances of getting pregnant are high! And rest of the days are safe when the chances of getting pregnant are less or remote. There is an old saying - Prevention is always better than cure! So, recommend you to follow the same, use any contraceptive method (condom, oral contraceptive pills) till the time you don't want to conceive. Once you have decided to plan for a baby, then you may stop intake of any of these methods.
6
people found this helpful

MD - Obstetrtics & Gynaecology, FCPS, DGO, Diploma of the Faculty of Family Planning (DFFP)
Sonography done through vaginal probe gives better information but many times only abdominal probe is sufficiant. To answer your question about your egg pregnancy it needs personally taking detailed medical history in form of question and answers, examination and new+old reports. So meet concerned doctor-Gynecologist or infertility specialist or IVF expert.

BASM, MD, MS (Counseling & Psychotherapy), MSc - Psychology, Certificate in Clinical psychology of children and Young People, Certificate in Psychological First Aid, Certificate in Positive Psychology, Positive Psychiatry and Mental Health
Dear user. TO CAUSE PREGNANCY on a woman, sperm should be ejaculated inside the vagina or fresh sperm should be inseminated inside the vagina with some means during the fertility period of the woman. There are many determinants of pregnancy. You should be sexually matured. Your partner should be sexually matured. The period of your partner should be in the fertile stage. Her egg and your sperm cells should be healthy enough. Then her uterus should be capable to get conceived. If all these were satisfied, the pregnancy could be a result. Semen do not pass through clothes to make pregnancy. Sex during periods do not cause pregnancy. In the given case, there are less chances of pregnancy. Take care.
If we take the most important five aspects of daily routine, we end up with the following

1. Rest - Nidra
2. Relationship - Maithunam
3. Exercise - Vyaayaama
4. Nutrition - Aaharam
5. Work - Nitya karma

1. Rest - Nidra: Sleep is the process through which we rejuvenate, repair and revive our system. This is the time our body and mind goes through repair and rebuilding. Best time: Sleep between 9 and 10 pm gives maximum quality. To sleep a gentle exercise is good before an early dinner. Foot massage in the evening also aids deep sleep. The direction of the head: Head should be directed to east or south to optimise sleep. This is to do with the magnetic fields of our body and that of the earth. The position of the bedroom: This should be decided based on Vastu Shaastra principles. Feng Shui is the Chinese version of Indian Vastu Shaastra. Signs of good sleep: One feels refreshed and energised after a good sleep. Sleep is peaceful and is mostly unaware of dreams. One feels positive and happy after a good sleep. There won't be puffy eyes, headaches, sinus congestion, the heaviness of the body, tiredness, aches and pain etc in the morning.

2. Relationship - Maithunam: Our relationship with nature, society, family, colleagues and ourselves is important in building a healthy life. The first two limbs of yoga discuss this. A sexual relationship is also given importance in Ayurveda treatises as it is the most physical and intimate act of a relationship. General rules include -use aphrodisiacs, reduce the frequency in summer, sickness, low energy conditions and focus more on quality rather than quantity. The most important of all is how you relate yourself. This includes how much you value, respect and love yourself, how you talk to yourself etc.

3. Exercise - Vyaayaama: When? Exercise is best performed before eating. This prevents the formation of toxins in the system. It is never done soon after eating and just before eating or sleeping. It should be 2-3 hours after eating a normal meal. How much? Exercise is done until one's half strength is used. Over exercise results in depletion and permanent damage of the body. Reduce the intensity and duration during summer, but you may perform it to your maximum capacity during cold seasons. What type? Strengthening and stretching in symmetry in the right combination for your bodily requirements.

4. Nutrition - Aaharam: Here we will discuss the scientific way of eating. Nutrition - Aharam: Are you just what you eat? In Ayurveda, the proper transformation of food into healthy tissue is based on the strength of the digestive fire (agni). The assimilation of nutrients and elimination of wastes is largely dependent on the efficiency of the digestive fire. So, Ayurveda believes you are what you assimilate. Perfect digestion creates radiant health and strong immunity. Unbalanced digestive fire leads to the improper transformation of food into toxins, the basis of all disease. Signs of perfect digestion: Clear, smooth skin; bright, clear eyes; balanced moods; regular and healthy appetite; absence of gastric disturbances and other diseases; glossy hair; light, flexible body; deep, refreshing sleep; abundant energy and vitality; positive attitude and lifestyle habits.

Signs of poor digestion Irregular appetite; frequent indigestion; weight loss / gain; coating of tongue; blotchy, dry or oily skin; lifeless hair; dull eyes; bloated abdomen with cramps / gas; undigested food in stool, dark or cloudy urine; disturbed sleep that isn't refreshing; excess mucous; body pains; gastrointestinal disorders and general fatigue. How did I get poor digestion? The following are some of the factors that contribute towards a weak digestion. By guarding against these you can prevent and treat most illnesses:

-Taking the wrong foods at the wrong time, in the wrong amount, in the wrong way or in a negative mental or physical environment. The most common dietary indiscretion in developed countries is overeating causing a phenomenon known as 'the under-nutrition of over-consumption'
-Premature stimulation, suppression or failure to attend to the body's natural urges such as thirst, hunger, urination, defecation, sleep, passing flatus and sneezing.
-Taking cold drinks or foods such as ice cream.
-Taking synthetic prescription / recreational drugs.
-Exposure to external toxins such as air pollutants, chemical beauty products and perfumes.
-Prolonged emotional strain such as stress, grief, anger and denial.

Optimise your nutrition: By practicing the following tips you will create perfect digestion. Remember to eat your liquids and drink your solids!

1. BEFORE EATING

Am I really hungry? It is best to eat only when you are really hungry and when the previous meal has been fully digested (roughly 5 hours).

Do I need to go to the toilet first? It is recommended to empty one's bowels and bladder before eating. It is a sign of ill health to empty one's bowels immediately after eating.

Did I wash my hands, face & feet? Simple hygiene is important to avoid illness. Avoid taking a full shower or swim within three hours after eating as it draws the circulation away from the digestion.
2. DURING EATING
Am I in congenial surroundings? Good company, conversation, and surroundings are conducive to a contented mind, which assists proper digestion.
Did I express my gratitude? This may be in the form of a prayer to a higher power or at least to the people who helped to provide the meal.
Am I rushing? Eat at a moderate speed, taking care to chew each mouthful at least 10-20 times.
Am I appreciating this meal? Take time to appreciate the sound, the aroma, the texture, appearance and the taste of the food.
Do I need a drink? Small quantities of warm drinks encourage efficient absorption, elimination and the action of the digestive fire.
3. AFTER EATING
Am I satisfied? It is important to remember that the stomach is only the size of a fist. In order to avoid over eating make it a practice to fill your stomach half with solid food, a quarter with liquids and leave the remaining one-quarter empty for space to circulate to aid digestion.
One should avoid heavy labour, exercise or mental work for at least thirty minutes after eating.
A slow walk for five minutes is advised. Sleep is best avoided for three hours after eating as this causes the formation of toxins.
However, one may lie on the left side for up to fifteen minutes. A yoga poses known as Vajrasana is a good sitting posture to aid digestion.
The ideal
diet
: An ideal meal in Ayurvedic nutrition has all the following qualities:
-Fresh, locally grown, seasonal and organic ingredients.
-Consists of dishes with all the six flavours.
-Consists of four or more textures.
-Has a good balance between heavy and light, moist and dry, cooked and raw, cooling and heating foods.
-Suitable to the climate, the constitution of the eater, lifestyle and the condition of the body.
-Appears tastes and smells delicious.
-Prepared lovingly in hygienic conditions.
-There are complementary proteins such as
rice
& dhal.
-Heavier foods should be eaten earlier in the meal and lighter foods towards the end.
-Cooking in healthy earthen, ceramic, bronze, copper or stainless steel vessels.
-In general, avoid alcohol,
meat
, yeast, carbonated drinks, caffeinated drinks, tobacco, refined
sugar
, white flour, additives, preservatives and canned food.
-Eaten with full awareness.
-Big meals only are eaten before 6 pm.
If your digestive fire is the sluggish boost it by the following.
Before eating: 15 minutes before eating try the following recipe. Mix half a tsp grated
ginger
with half a tsp. lemon juice and a pinch of rock salt. After eating: Chew one teaspoon of equal parts of
fennel
seeds,
cumin
seeds,
cardamom
seeds,
black pepper
and rock sugar.
Fasting: Fasting is often the most effective way to purify your body of toxins. In Ayurveda, fasts are tailored according to the individual's degree of toxic accumulation, their strength, and specific imbalance. To maintain health one is advised to have a cleansing
tea
fast or a warm water fast one day a fortnight in order to give the digestive system a rest, to re-establish proper eating habits and to expel accumulated toxins. A complete fasting is successfully done only in a stress-free environment.
A mental purification is followed at the same time, which involves silence other than prayers or affirmations, avoiding exposure to television, radio or noise and adherence to the principles of honesty, celibacy, cleanliness and service to others. Heavy mental and physical exertion are avoided at this time, however, short walks in nature and self-massage are considered highly beneficial.
Eat to live: Once you have purified your body and established healthy eating habits nutrition should be easy to maintain. Obsessively worrying about your diet or feeling remorse after dietary indiscretion sets up a self-destructive pattern. We are not 'living to eat' but we also have to be careful that we don't feed the disease. By slowly incorporating these Ayurvedic principles into your life the benefits experienced should be incentive enough to follow them with ease.
5. Work - Nitya karma: Work is based on your constitution. Earth (rectangular, heavy-boned, solid looking) people are natural hands-on, managerial, admin people who are designed to do a repetitive style of work. Water types (soft, rounded, curvaceous, large-eyed) ones are HR managers, listeners, carers, nurses, hospitable people. Fire types (angular, triangular, muscular) people are designed to challenging, radically transformative, fast, precise, competitive jobs. Air types (small, light, thin, small in shape) are performers, teachers, pop musicians, multi-taskers, quick-learners, and communicators. Either types (tall, slender, thin, long limbs and fingers/toes) are thinkers, philosophers, scientists, guides, and meditators.
13
people found this helpful
In case of loose vagina, you can go for vaginoplasty. In this surgery, the muscles around the outer opening of vagina are stiched and the tone of the muscles becomes tight and normal and she and you will enjoy sex like before.

MD - Obstetrtics & Gynaecology, FCPS, DGO, Diploma of the Faculty of Family Planning (DFFP)
हरीतकी यानी की हरड़ जिसका उपयोग कई आयुर्वेदिक औषधियों के निर्माण में किया जाता है. विशेष रूप से इसका इस्तेमाल त्रिफला चूर्ण बनाने के लिए किया जाता है. इसे इसकी विशेषताओं को देखते हुए इसे कायाकल्प जड़ी बूटी के रूप में भी जाना जाता है. भारत में हरित की हिमालय के निचले क्षेत्रों से लेकर, पूर्व बंगाल, असम तक यानी 5000 फीट की ऊंचाई तक पाया जाता है. आयुर्वेद में इसके कोई और नाम जैसे कायस्था प्राणदा अमृता आदि नामों से जाना जाता है. इसका अंग्रेजी नाम चेबुलिक म्यराॅबालन है और वैज्ञानिक नाम टर्मिनलिया चेबुला है. हरीतकी को भारत में जड़ी बूटियों की माँ का दर्जा दिया गया है.आइए हरड़ के फायदे और नुकसान को जानें.

1. पाचन शक्ति में
हरड़ जिसे हरितकी भी कहा जाता है. इसका उपयोग मुख्य रूप से पाचन शक्ति से संबंधित समस्याओं को दूर करने के लिए किया जाता है. हरीतकी का 1 से 3 ग्राम मात्रा एक कप गर्म पानी में मिलाकर पीने से पाचन शक्ति से संबंधित समस्याओं और सही करने में मदद मिलती है.

2. दस्त
दस्त में हरीतकी का लाभ लेने के लिए आपको इसकी चटनी बनानी होगी. कच्चे हरड़ की कचनार फली फलियों को पीसकर इसकी चटनी बनाकर रोजाना दिन में तीन बार लेने से दस्त की समस्या खत्म होती है. इसके अलावा हरड़ हमारे शरीर और मलाशय में हल्कापन भी लाता है. जिसके कारण रोग जल्दी ही ठीक हो जाते हैं.

3. यौन समस्याओं के निदान में
यौन समस्याओं स्वास्थ्य को ध्यान में रखते हुए भी हरड़ को उपयोग में लाया जा सकता है. हरीतकी आपकी यौन ऊर्जा को बढ़ा देता है. इसके लिए आपको रोजाना 1 से 2 ग्राम हरड़ एक महीने तक खाना होता है. लेकिन इसके साथ एक बात का ध्यान रखना आवश्यक है कि लंबी अवधि तक इसका प्रयोग करने से यौन शक्ति में कमी का कारण भी बन सकता है. इसके साथ ही हरीतकी शीघ्रपतन की भी उपचार में प्रयुक्त होता है. इसके अलावा इसका प्रयोग विधि की मात्रा कम शुक्राणु और उन्नत शिश्न की समस्याओं के निदान में भी किया जाता है.

4. तिल्ली रोग के उपचार में
तिल्ली रोग के उपचार में भी हरड़ का उपयोग किया जाता है. इसके लिए 3 से 5 ग्राम हरड़ दिन में एक या दो बार दूध से 3 ग्राम गुड़ के साथ मिलाकर किया जाता है. इससे तिल्ली बढ़ने की समस्या से निजात पाई जा सकती है.

5. उल्टी में राहत के लिए
यदि आपको उल्टी आ रही है. तो इस इस परेशानी से निजात पाने के लिए भी आप हरितकी का प्रयोग कर सकते हैं इसके लिए हरीतकी पाउडर के साथ शहद मिलाकर लेना होता है. ऐसा करने से विषाक्त पदार्थ बाहर आते हैं और उल्टी बंद हो जाती हैं.

6. सूजन से संबंधित विकारों में
सूजन से संबंधित विकारों में भी हरीतकी का प्रयोग किया जाता है. इसके लिए गोमूत्र और हरितकी को एक साथ मिलाकर इस्तेमाल किया जाता है. इस से सूजन में राहत मिलती है.

7. बवासीर के लिए- बवासीर के मामलें में आपको हरड़ का काढ़ा बनाना होगा और नियमित सेवन करने से राहत प्रदान होती है. काढ़ा बनाने के आपको हरड़ को गर्म पानी में डाल कर थोड़ा देर उबाल कर रखें. इसके नियमित सेवन से ब्लीडिंग जैसी समस्याओं को कम करने में मदद करता है.


हरीतकी के नुकसान
गर्भवती महिलाएं और स्तनपान कराने वाली माताओं को इसके इस्तेमाल से बचना चाहिए.
5 वर्ष से कम उम्र के बच्चों के लिए भी इसका इस्तेमाल नहीं करना चाहिए.
कम प्रतिरोधक क्षमता वाले लोग भी इसका इस्तेमाल ना करें.
लंबे समय तक उपवास करने वाले लोगों को भी इसका इस्तेमाल नहीं करना चाहिए.
बढ़े हुए पेट और अपच की समस्या से पीड़ित लोग इसका इस्तेमाल न करें.
शुष्क और दुर्बल महसूस करने वाले लोगों को भी इसका इस्तेमाल नहीं करना चाहिए.
हरीतकी का इस्तेमाल किसी चिकित्सक से परामर्श करना ज्यादा उचित रहता है.
6
people found this helpful

MBBS, Diploma in Venerology & Dermatology (DVD), DDV, MD - Dermatology , Venereology & Leprosy
Most women love the idea of having healthy and silky skin that feels smooth to touch. However, due to a certain reasons, some women can have excessive, unwanted hair on their chest, hands and face. The pattern is similar to what is seen in men. This can be a major psychological problem. Read on to know more about some of the common reasons for this and how it can be managed:
Common causes behind it
Hair pattern is largely determined by genetic makeup and hirsutism is often caused by genes, hormones, or medication which is another main cause is the excessive amount of testosterone in women. Conditions like obesity, polycystic ovaries disease, ovarian tumours, adrenal tumours, Cushing's syndrome and drugs like Danazol can cause excessive androgen hormones. Women with this condition may also have a deep voice, huge breasts, enlarged clitoris, severe acne and may also suffer from hair loss. These symptoms are collectively referred to as virilisation.
Ways to control hirsutism
The treatment is aimed at removing the unwanted hair and treating the underlying cause. A combination of medications and procedures can help in removing the excessive hair.
Weight loss: Reducing weight makes the body produce less of the male hormone, and so hirsutism is controlled.
Female hormone replacement: Birth control pills are a good choice for women who do not want to get pregnant. They control the androgen hormone production and reduce hair growth and other characteristics.
Anti-androgens: Spironolactone is an anti-androgen which counters the effect of testosterone; however, these have side effects and self-medication is not advisable.
Topical creams: The face is the major area of concern and so creams like eflornithine are useful to control hair growth on the face.
Procedures
Depending on the patient's severity of the problem and expectations, the following procedural options are available. While some of these can be done at home, others might require a visit to a doctor.
Shaving: To be done repeated as and when the growth occurs.
Tweezing: Isolated strands of hair can be removed with a tweezer.
Waxing: This is useful in removing hair from large areas (chest, hands, etc.)
Bleaching creams or lotions: The hair stays in place but is lightened in colour to give it a camouflaged appearance.
Depilatory creams, lotions, or gels: These break down the hair follicles and prevent hair growth.
Electrolysis: A small amount of electric current is applied to the hair follicle to destroy it, thereby controlling hair growth.
Laser hair treatment: A small beam of highly concentrated light is applied to the affected area to damage the hair follicles and control hair growth.
Hirsutism is definitely not desirable, but there are definitely ways to manage the problems and get back to having a smooth, silky skin.
In case you have a concern or query you can always consult an expert & get answers to your questions!
4798
people found this helpful
View All Feed
Near By Doctors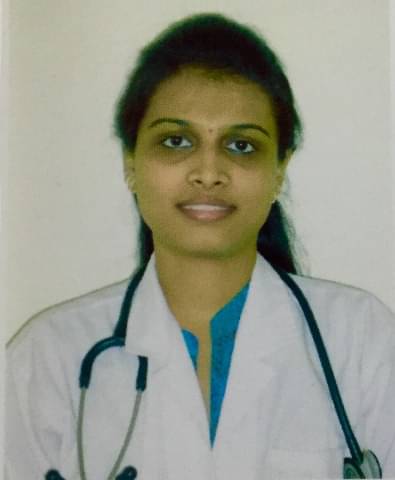 Fellowship In Minimal Access Surgery, MS - Obstetrics and Gynaecology, MBBS
Gynaecologist
Book Appointment

MBBS Bachelor of Medicine and Bachelor of Surgery, MD - Obstetrics & Gynaecology
Gynaecologist
Book Appointment
MBBS Bachelor of Medicine and Bachelor of Surgery, MD - Obstetrics & Gynaecology, MRCOG
Gynaecologist
Book Appointment

MBBS, MS - Obstetrics and Gynaecology, Post Doctoral Fellowship in Reproductive Medicine, Fellowship in Infertility, Diploma in Assisted Reproductive Technology & Embryology
Gynaecologist
Book Appointment