Videos (1)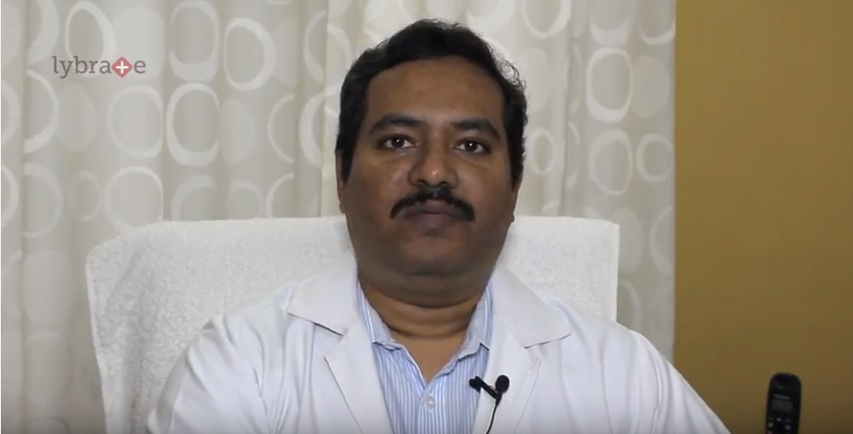 Get Rid of Varicose Veins with Laser Treatment
Hello! I am DR. Sudhir, consultant interventional radiologist and varicose vein specialist. I have been working the treatment of varicose veins for the past 10 years. I have been running DR. Sudhir Scan centers and varicose vein clinic Hyderabad.
First of all what are varicose veins? Veins are the blood vessels that carry blood vessels from the legs back to the heart. They have multiple valves. Whenever these valves are filled, the veins dilate and are called as varicose veins. Usually these veins occur in the leg because of the long length there. The main valves, veins affected are the great saphenous veins and the short saphenous veins. This problem can occur at any age group, however women are more commonly affected than men.
Coming to what happens after you are diagnosed with varicose veins and what should be the treatment? Treatment used to be previously surgery. You know surgery has its own problems. First of all they had to give general anesthesia. General anesthesia in which the patient is put to sleep has its own problem and the other alternative was spinal anesthesia. Also the procedure was called stripping wherein the entire vein was cut open and removed. And this led to a lot of loss of blood as well as a lot of pain, swelling and the patient was out of work for almost a month. So now the modality is not yet used. Now we are using the latest treatment called the Endovenous laser treatment.
As you know now in all medical and surgical specialties we are only using lasers to the latest modality of treatment. Lasers give the advantage of reduced bleeding and reduce downtime. Like that similarly in varicose veins specialty also we are using the lasers. In this the entire process is formed and done under local anesthesia. The laser fiber is inserted by a small needle into the vein and once the laser fiber is inserted we check the position of the fiber using ultrasound and then the laser is activated and the vein is obliterated. Once the vein is obliterated in time, the diffused vein will close and the blood will flow back to the heart via another means. The other modality which we use is Insculerio Therapy. The Insculerio therapy is only used for the side branch vein and when there is excess twisting of veins. If there is excess twisting of vein, we cannot insert a laser fiber, so we use Insculerio therapy in those conditions. So regarding laser most patients are having a misconception that they cannot undergo the treatment because of their ill health. However, this is a very safe procedure and almost anyone can do.
In fact the only people who we do not do are patients who are pregnant, because many people develop varicose veins during pregnancy. And once the pregnancy is finished the varicose veins disappear by themselves. So we wait until the pregnancy is done so that we can treat varicose veins. Other contradictions are the presence of active clots in the way we do not want to dislodge any clots from the vein which can travel to the heart. So we do not put anything into the vein when there is an active clot. Old patients, diabetic patients, people with heart problems, asthma all can be treated with the laser treatment. So why us? Our clinic is centrally located in Hyderabad and also we have everything under the same roof. I am a consultant radiologist and I can do Doppler scanning by myself. This will help me to get a better idea about the position of the way and other problems and so this helps me to give a better treatment for my patient.
Also we use the latest equipment, the 1419 NM equipment. This 1419 NM equipment will target the blood vessel wall itself and not the blood. The older wavelengths which were used in the laser, used to cause the clotting of the blood. Now with this new wavelength, instead of clotting of the blood we have direct shrinkage of the blood vessel and this gives a better result. Also we have all the facilities including a lab tilting table. We also have various surgical and skin specialists also here under the same roof who will help in treating of the varicose ulcers. Also we provide attractive treatment packages with up to 6 months duration for the follow-up. So that even ulcers which are long-standing can be treated under the same city.
This is DR. Sudhir Pudi located at Ameerpet Hyderabad. You can contact me through lybrate or walk into my clinic anytime. Thank you.
read more
Personal Statement
Dr. Sudhir is a third generation doctor in his family. He did his MBBS from the Tamilnadu Dr M G R Medical university, Chennai. He has worked in the United Kingdom, after his graduation a...
...more
Dr. Sudhir is a third generation doctor in his family. He did his MBBS from the Tamilnadu Dr M G R Medical university, Chennai. He has worked in the United Kingdom, after his graduation as a general surgeon. Pursuing his core interest in Radiology and imaging sciences he returned to India to pursue his career in Radiology and completed his DNB degree from Kamineni Hospitals. He is certified by the National Board of Examinations. Dr Sudhir always had a passion for imaging, particularly ultrasound. While doing his course he has noticed a lacuna in the investigation and treatment of varicose veins and felt that most patients get sub-optimal care. He therefore has pursued specialized, advanced training in the mapping of varicose veins with doppler ultrasound, ultrasound guided sclerotherapy and endovenous laser ablations. Dr Sudhir is also highly proficient in all ultrasound scans including pregnancy scans, besides practicing all facets of radiology, including CT scans, MRI, Brain, head and neck, body and spine imaging.
More about Dr. Sudhir Pudi
Dr. Sudhir Pudi is based in Balkampet in Hyderabad and is a noted radiologist and interventional radiologist with 16 years of experience behind him. He conducts his private practice at the Dr. Sudhirs Scan Center and Varicose Vein Clinic located at Balkampet in Hyderabad. Dr. Sudhir Pudi graduated with MBBS from the noted Tamil Nadu Dr. M.G.R. Medical University (TNMGRMU) in Chennai back in the year 2000. He pursued his DNB in Radio Diagnosis in the year 2009 from the Kamineni Institute of Medical Sciences. Dr. Sudhir Pudi plays an active part in the radiology experts community and is a treasured member of the Indian Radiological and Imaging Association. Dr. Pudi specializes in treatments like Colour Doppler Ultrasound, Varicose Veins Endovenous laser ablation, fetal imaging amongst various other functions of radiology. Dr. Pudi has the distinction of presenting a large number of papers in conferences held at the national level and even won an award for the best presentation in the year 2008. In the past, he has held the position of Consultant Radiologist at Vijaya Diagnostics in Hyderabad as well as Poulomi Hospital and Dhruv Medical Centre. His patients hold him in the highest regard and he provides a comprehensive service.
Info
Education
DNB (Radio Diagnosis) - National Board Of Examination - Kamineni Hospitals - 2009
MBBS - Dr. M.G.R. Medical University - 2000
Awards and Recognitions
Best Resident Award
Professional Memberships
Indian Radiological and Imaging Association
Location
Book Clinic Appointment with Dr. Sudhir Pudi

Ground Floor, 7 - 1 - 220/46 Sravya D Estates. Landmark: Opposite Nature Cure Hospital

,

Hyderabad
Get Directions



Consult Online
Text Consult
Send multiple messages/attachments. Get first response within 6 hours.
7 days validity
•
₹300 online
Consult Now
Phone Consult
Schedule for your preferred date/time
10 minutes call duration
•
₹300 online
Consult Now
Health Packages
3 Days validity
•
Medicines included
₹500
15 Days validity
•
Medicines included
₹600
15 Days validity
•
Medicines included
₹1800
5 Days validity
•
Medicines included
₹120000
5 Days validity
•
Medicines included
₹75000
Services
Submit Feedback
Submit a review for Dr. Sudhir Pudi
Your feedback matters!
Write a Review
Patient Review Highlights
"knowledgeable"
7 reviews
"Very helpful"
6 reviews
"Caring"
2 reviews
"Well-reasoned"
5 reviews
"Inspiring"
2 reviews
"Thorough"
2 reviews
Reviews
Verified
May 19, 2017
Dr. Sudhir pudi is a person with good and polite with a lot of patience. He is Expertise in varicose veins treatment. I was suffering from discoloration and leg ulcers for both of my legs since 6 months. I came to Dr Sudhir's clinic , he diagnosed the root cause of my leg ulcer problem associated with varicose veins and have successfully undergone endovenous laser treatment with reasonable cost. It's been 1 week now I have taken the treatment and I can see that the ulcers started showing the signs of healing which I really give my Heartful thanks to Dr. Sudhir pudi. I recommend to those who is suffering from Venous or varicose problems. Please consult Dr.. Sudhir Pudi.
Samen
Jan 28, 2017
Dr Sudhir Pudi is very courteous and behaves very aptly with elder patients. During the complete enlarged prostate treatment program he always supported and motivated me. I owe him a big thanks for making me fine again. The enlarged prostate was increasing day by day. I was quite impressed with Sudhir Pudi concept of holistic healing. Even in case of long queues, the staff was managing people in a very positive manner. The suggestions he gave benefittde me to a great extent .
Arshi
Jan 2, 2017
It has been quite some time that i was suffering from heel pain. I visited a radiologist, Dr Sudhir Pudi. His treatment helped me immensly to deal with an issue. He ensures that he listens to his patients. Finally with his treatment, I am completely cured from the disease.
Dakshayani
May 29, 2017
Dr Sudhir is very calm and listens to patients problem properly. I have benefitted with hertreatment a lot. He is simply one of the best doctor in Hyderabad
Mehak Gupta
Sep 6, 2016
Dr. Sudhir Pudi provides answers that are caring, well-reasoned and inspiring. Thanks doc. I ll discuss with her
Lincy George
Nov 21, 2016
I found the answers provided by the Dr. Sudhir Pudi to be knowledgeable. Thanku sir
Feed
Usually the water drunk while eating food gets absorbed fast. Also the normal increase in blood glucose after a meal causes increase in urine formation. This is normal. However drinking so much water along with food is not advisable as it will dilute the digestive enzymes. If you have any doubt try to visit your doctor to check for blood sugar levels as diabetes can also cause same symptoms.
If you routinely drink a lot of water, it will cause you to go to the toilet frequently. However in your case it is better to get it checked. You want to rule out 1. Diabetes( get fasting and post prandial blood sugar) 2. Urine infection(complete urine examination) 3. Block in flow of urine(ultrasound with pre and post void residual urine volume). You can consult with a good local doctor.
1
person found this helpful
Echotexture is the term used by radiologist to describe how the fleshy part of an organ appears on the ultrasound image. Depending of whether the texture is normal, bright or dark, we can diagnose different conditions (I am simplifying, as it is a specialist topic). In general it appears that the report is normal, so no worried regarding that aspect.
1
person found this helpful
Ultrasound abdomen is best done when the gall-bladder is fully distended(No fatty foods and/or fasting for 4hours). Also urinary bladder must be full, drink 2-3glasses of water and wait till you feel sensation of passing urine. If you are having severe pain or vomiting inform your doctor/nurse, so that scan can be done in emergency even without fasting or drinking water(diagnostic quality will decrease however)
Small veins seen on the leg can be a sign that there are larger varicose veins in deeper parts of the leg. It is better to get a doppler scan for veins to rule out frank varicose veins. If you have varicose veins then it is better to get it treated. Treatment included 1. Weight loss 2. Stockings 3. Surgery or laser treatment 4. sclerotherapy.
1
person found this helpful
While scanning the foetus your doctor will look for major structural abnormalities such as hole in the heart, missing stomach, missing kidneys, major brain defects etc. These are structural abnormalities. Sometimes there are no structural abnormalities but only chromosomal abnormalities such as downs syndrome. These abnormalities manifest themselves as 'Soft markers'. these are 1. Thickening of neck soft tissues, echogenic focus in heart, Choroid plexus cysts, Echogenic bowels, Kidney dilatation, Short bones, and 2vessels in umbilical cord. Although not pathologic themselves, these markers have been used to screen for, or adjust the risk for, Down syndrome and other aneuploidies. Soft markers may be seen in the normal fetus but have an increased incidence in infants with chromosomal abnormalities. These markers are nonspecific, often transient, and can be readily detected during the second-trimester ultrasound. Thus, prenatal ultrasonography during the second trimester provides a "genetic sonogram" that is used to identify morphologic features of fetal Down syndrome. Once one of these soft markers is detected your doctor should screen for the rest. A single soft marker does not usually result in any problems with foetus.
Many people all over the world often suffer from chronic back pain due to various reasons. Persisting for weeks together, this type of acute pain in the back can even cause severe damage to one's daily work schedule. It is often the neck or the lower back or upper or middle back that cause such pain and forces one to look for medical assistance. And it is this necessity for obtaining a cure or treatment solution that radiology becomes extremely helpful in dealing with chronic back pain. Read further to have a better idea of how radiology can be of great help in getting relief from the annoying and distressing chronic back pain.
What is radiology?
Radiology refers to a branch of medicines which dealing with radiant energy, helps in the proper diagnosis as well as treatment of a disease. This specialty specifically uses medical imaging for diagnosing a disease or the root of illness and treating it. This field is divided into two major areas, one is interventional radiology, and the other is diagnostic radiology.
Radiology and chronic back pain
Radiology is known to be an ideal solution for getting relief from the constant suffering of chronic back pain. Whether it's a pain in the spine or the hip, radiology helps in ensuring accurate treatment while reducing the chances of inappropriate treatments which often is performed due to the lack of knowledge about the root problem. With the image-guided injections and the accurate diagnosis, radiology reaches to the root of the back pain and helps the medical professionals have a better understanding about what's ailing the patient.
How is radiology effective in treating back pain?
While the majority of the back pain can be dealt with proper rest, anti-inflammatory medications and physiotherapy sessions, when it turns out to be a chronic pain, proper diagnosis is the best option for dealing with the pain. Using different radiological imaging services such as CT or computerized tomography, MRI or magnetic resonance imaging and X-ray, the location of the pain can be easily identified and then is treated properly. And treating the back area with different therapeutic injections becomes necessary, such as nerve root injections or facet joints injections or epidural injections, for dealing with the chronic back pain, again it's radiology that turns out to be an irreplaceable part of successful treatment.
Chronic back pain being one of the most common reasons for visiting a doctor, opting for the right diagnosis procedure becomes crucial for identifying the main underlying reason which is causing the pain. And there's no doubt that it is with the help of the latest imaging facilities of radiology that accurate diagnosis as well as managing the pain can be possible. If you wish to discuss about any specific problem, you can consult a Radiologist.
5503
people found this helpful
View All Feed