Personal Statement
I believe in health care that is based on a personal commitment to meet patient needs with compassion and care.
...more
I believe in health care that is based on a personal commitment to meet patient needs with compassion and care.
More about Dr. Srinivas Nalla
Dr. Srinivas Nalla is a popular Dentist in Karmanghat, Hyderabad. He has over 21 years of experience as a Dentist. He has completed MDS - Orthodontics, BDS. He is currently practising at siri dental hospital in Karmanghat, Hyderabad. You can book an instant appointment online with Dr. Srinivas Nalla on Lybrate.com. Alternatively on www.siridentalhospital.com or through practo.com
Info
Education
MDS - Orthodontics - P.M.N.M. Dental College Hospital, Bagalkot - 2002
BDS - M.S. Ramaiah Dental College - 1996
Professional Memberships
Indian Dental Association
International Congress of Oral Implantologists (ICOI)
World Implant Orthodontic Association (WIOA)
World Society of Lingual Orthodontics (WSLO)
Location
Book Clinic Appointment with Dr. Srinivas Nalla
above andhra bank, alampally complex,karmanghat, besides green bawarchi

,

Hyderabad
Get Directions





+10










FIRST FLOOR, RANJEET TOWERS, OPP:PRAGATI COLLEGE, BEHIND KAMALA HOSPITAL,

,

Hyderabad
Get Directions
Services
Submit Feedback
Submit a review for Dr. Srinivas Nalla
Your feedback matters!
Write a Review
Feed
Shared 1 year ago • Featured Tip
If you've ever had a tooth extracted, by accident or by a dentist, then you've probably looked into your tooth replacement options, including dental implants.There's no question that implants are the best long term tooth replacement option, but the cost of the procedure can give some patients sticker shock. Many patients leave the office wondering why something as "simple" as a tooth replacement can cost so much.
What exactly are you paying for when you get an implant First, there's the implant itself. Dental implants are made of a titanium post that's screwed into your jaw bone and designed to simulate the form and function of your tooth's natural roots. Titanium is a strong, lightweight, and long-lasting metal. When you think about something that's going to be in your mouth for a number of years, strength and durability is key.
The last thing you want is to use a cheap material that won't last a lifetime and requires replacement.The other part of a dental implant is a porcelain crown that sits on top of the post and resembles your original tooth. Crowns are custom made to fit in with the rest of your teeth. It will match the shape and color of your other teeth so it blends in as seamlessly when you smile.The final dental implant cost that many people overlook is that this is a surgical procedure. Even though it may not be performed in a hospital setting, there is years of training, knowledge, and experience that go into knowing exactly where to place the dental implant.
The dentist must drill into your jaw without hitting any of the major nerves and in a way that ensures that the implant integrates correctly with the jaw bone. This is a carefully planned and precise installation that may patients overlook. An implant that isn't properly placed can fail to heal with your jaw or, worse case scenario, can result in pain, discomfort, headaches, or even lost feeling in parts of your face.Additional procedures may also be needed in order to install the implant and to make sure it lasts a lifetime.
Some common procedures include extraction of your original tooth and bone grafting.Long-Term Health Risks. Given these costs, it might be tempting to let your missing tooth go and not replace it with a dental implant. Doing this will cost much more over your lifetime.
1
person found this helpful
Shared 1 year ago • Featured Tip
It may come as a surprise that some 20% of all orthodontic patients are adults. But it really shouldn't! When you consider the social and professional advantages of investing in your smile, the benefits are clear. Plus, with the less-noticeable orthodontic appliances that are available today, many people are able to receive this treatment in a more discreet manner.
Healthy teeth can be moved at any age. But as an adult, you'll have more choice in the way this is accomplished. For example, if it's appropriate in your situation, you could opt for clear braces instead of traditional metal appliances. You may even be able to get the results you want using lingual braces, which attach to the tongue side of your teeth, or clear orthodontic aligners, which are transparent and removable. Both of these appliances offer a method of treatment that's virtually invisible.
There are a number of different orthodontic appliances that can be effective in different situations. Which type of treatment is right for you? Let your dentist help you find the best way to get the smile you've always wanted — it's never too late!
1
person found this helpful
Shared 1 year ago • Featured Tip
There are Obvious differences between men and women. But what you may not realize is that these differences extend into the world of dentistry and oral health as well. For instance, did you know that women are more likely to visit their dentist regularly, while men are more prone to visit only when something needs attention?Read on to discover more interesting facts about the differing oral health habits of men and women.Women brush more than men on average, women are over 8% more likely to brush their teeth twice every day than men are.
Men skip brushing here and there while women prove to be more vigilant about their brushing habits. Women are also nearly 10% more likely than men to brush their teeth immediately after eating meals.Men put themselves at more risk than women. When it comes to keeping your mouth and overall health in check, there are certain things you should just stay away from.
Chewing tobacco products, smoking cigarettes, over-consumption of alcohol, and exposing yourself to other carcinogens are extremely harmful activities that can result in many health issues, including oral cancer.
Men are more likely than women to consume these kinds of carcinogenic products and do so at higher rates than women, which means they are more at risk of developing oral cancer, gum disease, and other health issues.
Women see the dentist more often Women are more likely than men to visit their dentist and, while they are there, make a future or follow-up appointment that they intend to keep. It's been proven that men often visit their dental professionals only when it is absolutely necessary and therefore receive far fewer dental checkups and cleanings than women.Men experience more dental issues Because women are generally more proactive regarding maintaining their oral health and see their dentist regularly, they on average experience fewer dental issues such as gum disease, tartar buildup, and bleeding gums when compared to men.
Often, oral diseases show very few warning signs that can be identified by someone who is not a dental professional. As men don't necessarily see their dentist as regularly for screenings, problems such as gum disease, oral cancer, decay, and other oral health issues can sometimes go unnoticed until the disease has undergone advanced stages. For this reason, men have been proven to be more likely than women to develop these issues. This is why being vigilant about receiving regular dental checkups is essential in ensuring your ongoing health.Women often experience sudden spikes in oral issues
As only women go through pregnancy and menopause, women of course experience more concentrated elevation and changes in general in hormones. This spiking of hormones can cause changes in oral health with nearly 75% of women developing gingivitis while expecting, and with some experiencing Burning Mouth Syndrome while going through menopause. Increased visits to the dentist during these times is a great way to keep oral health in check and have any concerns dealt with before they develop into larger issues.
Men experience more tooth trauma It's been proven that, in general, more men play sports that involve intense physical contact with other players such as tackle football, rugby, water polo, wrestling, and boxing. This greatly increases their chances of colliding with other people or sports equipment and chipping, cracking, or losing teeth altogether.
These chances increase even more when coupled with the fact that men are less likely than women to wear mouth-guards or other protective gear when playing these activities. Having a mouth-guard fitted or buying one from a local pharmacy is the best way to protect teeth and jaw bones from damage like this.
1
person found this helpful
Shared 1 year ago • Featured Tip
What is betel nut?
Highlights
Betel nut is the seed of a type of palm tree.
It has a long history of being the being chewed for its mood-enhancing effects in many parts of Asia and the Pacific.
Modern research shows many health risks associated with its use, including oral cancer, an incurable jaw disorder, and reproductive issues.
A deep red or purple smile is a common sight in many parts of Asia and the Pacific.
But what's behind it?This red residue is the telltale sign of the betel nut, which is chewed by millions of people across the globe. In its most basic form, betel nut is a seed of the Areca catechu, a type of palm tree. It's commonly chewed after being ground up or sliced and wrapped in leaves of the Piper betel vine that have been coated with lime. This is known as a betel quid. Tobacco or flavorful spices may also be added.
History of a habit
Betel nut has a long history in South and Southeast Asia and the Pacific Basin. In Guam and other Pacific islands, its use can be traced back as far as 2,000 years. A habit passed down through generations, chewing betel nut is a time-honored custom for 10–20 percent of the world's population. Today, the World Health Organization (WHO) estimates that around 600 million people use some form of betel nut. It is one of the most popular psychoactive substances in the world, in fourth place after nicotine, alcohol, and caffeine. But while betel nut is an important cultural and social tradition in many countries, growing evidence points to serious health effects from regular use.
Oral cancer and other dangers
A study reports that betel nut users are at a higher risk for oral submucous fibrosis. This incurable condition can cause stiffness in the mouth and eventually the loss of jaw movement. Regular chewing of betel nut can also cause gum irritation and tooth decay. Teeth may become permanently stained deep red or even black.Betel nut may interact with other drugs or herbal supplements. It could cause toxic reactions in the body or reduce the effects of medications.
Medical conditions associated with betel nut use with tobacco:
oral submucous fibrosis
oral cancer
addiction
reproductive issues, including low birth weight in newborns
3
people found this helpful
Shared 1 year ago • Featured Tip
Highlights
Pain from a root canal is usually mild.
In most cases you should be able to manage it with over-the-counter pain medications, like ibuprofen (Advil, Motrin) or acetaminophen (Tylenol).
A root canal is a major procedure, so pain after a root canal is normal. A root canal involves deep cleaning inside the canals (the inner chamber of the root) of your tooth, which can in turn irritate surrounding nerves and gums.
The pain shouldn't last forever. In fact, a root canal is meant to help you avoid pain related to a decaying or fractured tooth. It's normal to experience mild to moderate pain for a few days after a root canal. Any pain beyond this point may warrant additional cleaning of the canals or other procedures.
Initial recovery period
In the past, root canals were extremely painful. This is one reason why people sometimes avoided such procedures. Dentists now have pain-relieving measures that can be used to reduce the amount of pain you experience during the procedure.
Before the process begins, dentist will apply a local anesthetic that minimizes pain. You might still feel pressure during the cleaning, but you shouldn't be in pain during the actual procedure.
As the local anesthetic wears off after the root canal, you might experience mild pain and sensitivity. This is related to the cleaning process. During the cleaning process, your dentist makes a small opening in the crown of the tooth and cleans out diseased pulp inside the pulp chamber of the tooth. While uncomfortable, any pain and sensitivity following a root canal should only last a few days.
Since the pain experienced after a root canal is usually mild, you'll likely only need over-the-counter pain medications for relief.
You should also avoid chewing hard foods immediately following the root canal, as this can induce more pain.
When to seek help
Root canal pain should decrease over time. If you still experience pain or swelling, you should see your dentist. Most people need one to two sessions for a root canal to be successful. In severe cases, you may need more cleaning sessions.
Recurring pain could be an indicator of this.Your symptoms should ease up if you're taking any over-the-counter pain medications. If they don't, your doctor may recommend prescription-strength ibuprofen or narcotic pain relievers. These are only taken on a temporary basis.
Once your tooth is completely treated, your dentist may put a crown on top of it. These can be made of metal, porcelain, or gold. The idea here is to prevent future damage to an already delicate tooth. Sometimes pain is a temporary side effect as you get used to a newly placed crown.
PAIN MANAGEMENT
Pain beyond a root canal should be addressed with your dentist. Beyond taking medications temporarily, there are other things you can do to manage pain from a root canal.
Taking care of your teeth is a must, and you should avoid hard and crunchy foods until your pain improves. Quitting smoking can also help.
8
people found this helpful
Shared 1 year ago • Featured Tip
You can change your smile through the "Magic of Orthodontics," the original smile-maker technique. Orthodontics is a sub-specialty of dentistry that is devoted to the study and treatment of malocclusions (improper bites). And there really is a certain magic in the way that teeth actually can be moved through bone into new positions.
While most people seek it out for purely cosmetic reasons, orthodontics improves your biting function and oral health which in turn improves esthetics.
2
people found this helpful
Shared 1 year ago • Featured Tip
INTRA ORAL CAMERA.
This is used to capture images of the teeth, which are then displayed on a large monitor or computer screen.
What is it's purpose?
Sometimes you think your teeth are perfectly fine, and all you need is a cleaning. But there might be a tooth that is positioned completely behind in the jaw, and decayed and not visible to your eye. Ouch !
You might be completely unaware that your teeth has turned black due to decay, or has accumulated stains and tartar on the back of tooth surface due to excessive coffee, tea or smoking that requires cleaning, or swelling and pus in the gum, or an fractured cusp.
OH! So what?
These teeth that are causing hidden troubles are photographed for you using this pen like device and projected on screen ,and the dentist explains to you what exact treatment you need to undergo and why.
Isn't it always good, to be aware of every process that you undergo and understand why you need a particular treatment?
It's proven fact that anxiety decreases when the patient is more mentally prepared for the procedure.
This new technological advancement is patient friendly and highly self explanatory in nature
1
person found this helpful
View All Feed
Near By Doctors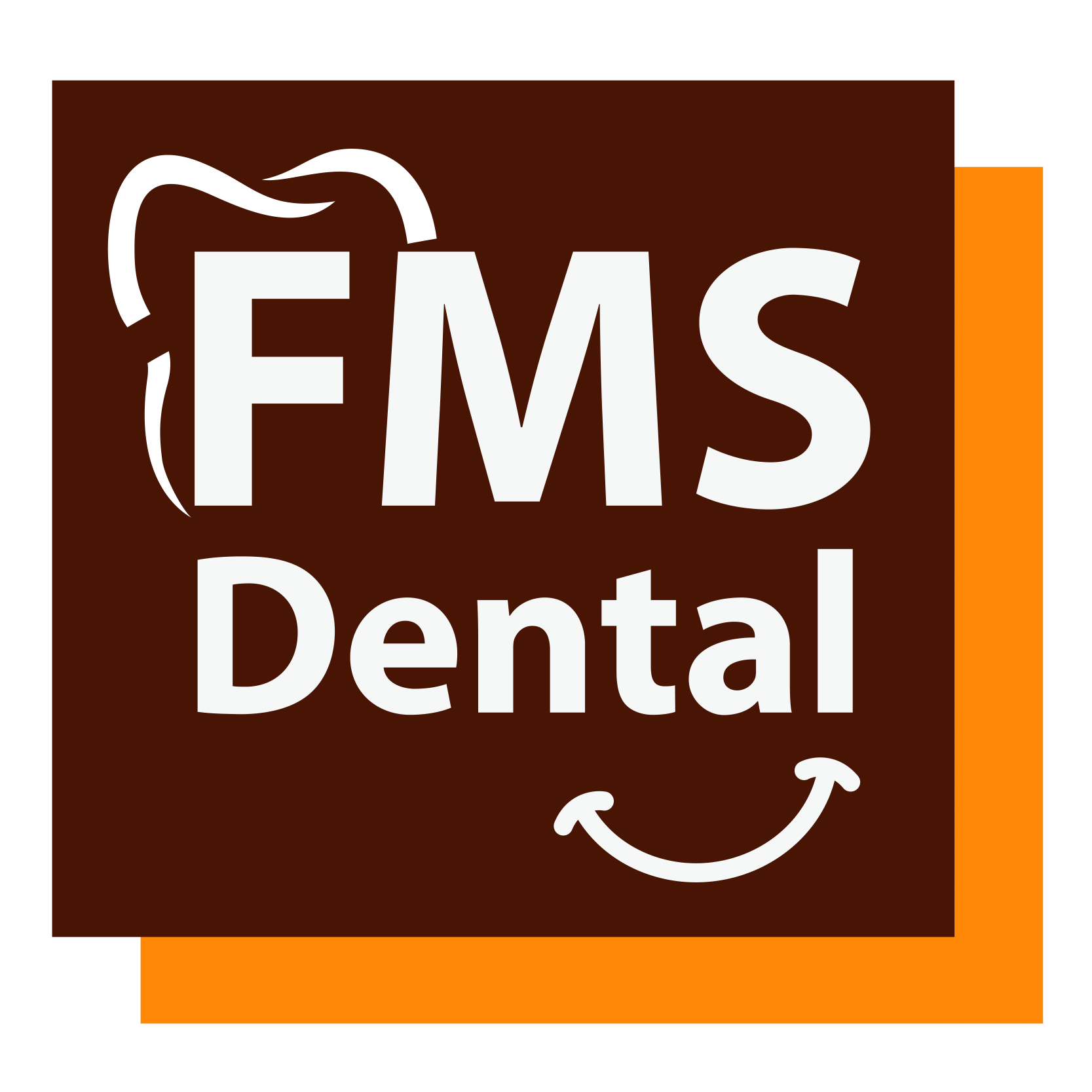 BDS (Implantologist)
Dentist
FMS Dental Hospital - Langar House Branch,
Book Appointment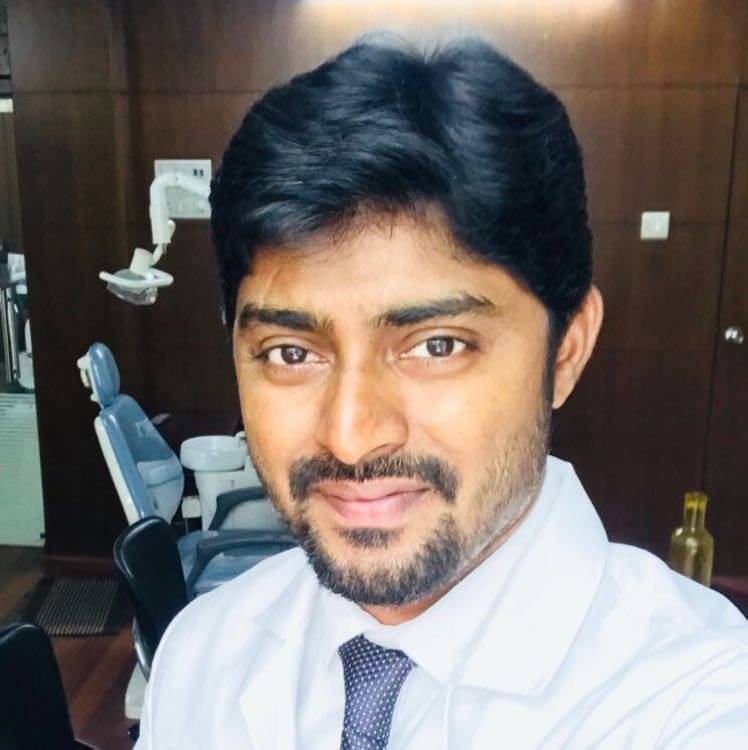 BDS
Dentist
Dental City Super Speciality Dental Hospital,
Book Appointment