Personal Statement
I believe in health care that is based on a personal commitment to meet patient needs with compassion and care.
...more
I believe in health care that is based on a personal commitment to meet patient needs with compassion and care.
More about Dr. Srinadh Boppana
Dr. Srinadh Boppana is a renowned Radiologist in L B Nagar, Hyderabad. You can meet Dr. Srinadh Boppana personally at Kamineni Hospital - LB Nagar in L B Nagar, Hyderabad. Save your time and book an appointment online with Dr. Srinadh Boppana on Lybrate.com.

Lybrate.com has top trusted Radiologists from across India. You will find Radiologists with more than 32 years of experience on Lybrate.com. You can find Radiologists online in Hyderabad and from across India. View the profile of medical specialists and their reviews from other patients to make an informed decision.
Info
Location
Book Clinic Appointment with Dr. Srinadh Boppana
162,Main Road,Central Bank Colony,L B Nagar. Landmark: Near Big Bazaar, Hyderabad

,

Hyderabad
Get Directions
Services
Submit Feedback
Submit a review for Dr. Srinadh Boppana
Your feedback matters!
Write a Review
Feed
Nothing posted by this doctor yet. Here are some posts by similar doctors.
Asked for Male, 1 year old from Pune

Do the cat/cow stretch. Get on all fours, with your arms straight and your hands directly under your shoulders; your knees hip-width apart.
Asked for female, 36 years old from Mumbai

Sleep on a hard bed with soft bedding on it. SPRING BEDS, FOLDING BEDS OR THICK MATRESS ARE HARMFUL Use no pillow under the head. DO HOT FOMANTATION. Paracetamol 250mg OD & SOS x 5days. Caldikind plus 1tab OD x10. Do neck, back & general exercises. It may have to be further investigated. You will need other supportive medicines also. Make sure you are not allergic to any of the medicines you are going to take. If it does not give relief in 4-5days, contact me again.. Do not ignore .It could be beginning of a serious problem.
1
person found this helpful
Shared 1 year ago • Featured Tip

Heavy or prolonged bleeding during menses is medically known as 'menorrhagia'. It is more common as you approach menopause but can occur at any age. The bleeding has to be severe enough to interfere with your daily activities.
The cause could be hormonal, pregnancy complications, bleeding disorder or a structural lesion like a fibroid, polyp, endometriosis or adenomyosis.
In advanced age cancer of the uterus or cervix has to be ruled out.
Symptoms of heavy periods
Soaking a pad or tampon every 2-3 hrs or less in a day
Passage large blood clots during menstruation
Your period lasts more than seven days
You become anemic due to excessive blood loss
How to manage excessive bleeding
Maintain a record: Maintain a record of the no of days and pattern of heavy bleeding.
Increase your intake of fluids and salt: You should increase your intake of fluids and especially salty fluids during heavy menstruation. You can have vegetable juices like tomato juice as well as salty broths during such times. This will help you especially when your blood volume goes down (which is characterized by dizziness or pounding of heart) when you get up after lying down. Your body would need more than four to six cups on such a day.
Increase the intake of iron: Increase your iron intake through natural sources like green vegetables, egg yolks, red meat, liver and dried fruits like raisins and prunes. You can also start an iron tablet once a day for faster recovery from anemia.
Visit your gynecologist: A good history, few blood tests, and a simple ultrasound generally leads to the diagnosis. Sometimes a biopsy is required to rule out cancer. Multiple new drugs have been added in the last few years which have avoided the need for surgery.
An early diagnosis ends up with better results. Hence, it is important to act early. If you wish to discuss about any specific problem, you can consult a gynaecologist.
2380
people found this helpful
Shared 4 months ago • Featured Tip
Bachelor of Ayurveda, Medicine and Surgery (BAMS)
Breast cancer, is a type of cancer, which is common to women, where cancer cells grow on the breasts or the female mammary gland. It starts out with the formation of a small lump in your breast and can spread out to your other organs very rapidly. It generally affects women above forty years of age. Breast cancer can be classified into two types. They can either start forming on the inner linings of your milk ducts ( known as Ductal carcinoma) or in the lobules which supply milk (known as Lobular carcinoma).
There are many causes responsible for breast cancer they are mentioned below:
Obesity or post -menopausal obesity.
Exposure to frequent radiation (X-ray)
Consumption of alcohol
Being taller than average
Start of periods at an early age
Late menopause
Hormone replacement therapy
Consumption of birth control pills
The most common symptoms of breast cancer are as follows:
Formation of a lump in your breast
Swelling or shrinking of your breast
Change of size, shape and color of your nipple
Blood or milk discharge from the nipple
Itching sensation
Appearance of rashes
Breast cancer if not diagnosed and treated at an early stage may turn out to be fatal. Ayurveda offers promising cures for breast cancer.
A few of the Ayurvedic remedies are mentioned below:
Include foods, which are well supplied with vitamin D in your diet. Researches show that women with less amount of vitamin D in their bodies are more likely to develop breast cancer. Consider including foods like eggs, orange juice, dairy products and fish like salmon in your diet.
Drink more of green tea as it has anti cancer properties.
Exercises like walking, yoga, meditation and certain breast exercises can help you to relax the pain sensation, reduce stress and also get cured.
Incorporate bitter gourd in your diet. Researches show that bitter gourd can kill those cancer cells, which cause breast cancer.
Ayurvedic herbs like Ashwagandha, tulsi, curcumin have certain properties that can destroy cancer cells.
Since, breast cancer has less survival rates, it is absolutely essential for you to visit an Ayurvedic practitioner if you wish to get cured through Ayurvedic treatment.
3320
people found this helpful
Shared 1 month ago • Featured Tip

Bachelor of Ayurveda, Medicine and Surgery (BAMS)
Ayurveda, Lakhimpur Kheri
बच्चेदानी में गाँठ, कई महिलाओं के लिए परेशानी का कारण बन जाती है. इस दौरान गर्भाशय की आंतरिक परत की कोशिकाएं आवश्यकता से अधिक मोटी और बड़ी हो जाती हैं. फाइब्रॉइड होने के कारण जो लक्षण प्रकट होते है वो इस बात पर निर्भर करते है की ये किस जगह स्थित है , इनका आकार कैसा है और इनकी संख्या कितनी है. यदि फाइब्रॉइड बहुत छोटे हों और कम हों तो किसी प्रकार की तकलीफ नहीं होती और मेनोपॉज होने के बाद या अपने आप सिकुड़ कर मिट जाते है. लेकिन यदि फाइब्रोइड बढ़ जाते है इस प्रकार की परेशानी पैदा हो सकती है. गर्भाशय आकार में नाशपाती जैसा होता है. बच्चेदानी, महिलाओं का वो ख़ास अंग है जहां जन्म से पहले बच्चे को रखती हैं. आप इसे दो भागों में बाँट सकते हैं. एक तो है गर्भाशय ग्रीवा का पहला भाग जो योनी में खुलता है, वहीँ दुसरा भाग जो गर्भाशय का उपरी हिस्सा है जिसे कॉर्पस कहते हैं. महिलाओं के गर्भाशय में गाँठ का एक कारण कैंसर भी हो सकता है. आइए बच्चेदानी के गाँठ के कारणों और इसके संभावित उपचारों पर एक नजर डालें.
क्या है बच्चेदानी में गाँठ का कारण
हार्मोन
अंडाशय में निर्मित होने वाले दो हार्मोन इस्ट्रोजन और प्रोजेस्ट्रोन के कारण हर महीने गर्भाशय में एक परत बनती है. जिसके कारण माहवारी होती है. ये हार्मोन ही इन परत के बनने के दौरान फाइब्रॉइड बनने की वजह भी बनते है.
अनुवांशिकता पारिवारिक कारण
यदि दादी, नानी, माँ या बहन को फाइब्रॉइड की समस्या है तो आपको भी यह होने की पूरी संभावना होती है.
गर्भावस्था
गर्भावस्था के समय एस्ट्रोजन और प्रोजेस्ट्रोन हार्मोन्स का स्राव बढ़ जाता है. इसलिए ऐसे समय फाइब्रॉइड होने संभावना भी बढ़ जाती है.
मोटापा
वजन ज्यादा होने की वजह से भी गर्भाशय में फाइब्रॉइड बनने की संभावना बढ़ जाती है. इसका कारण गलत प्रकार का खान-पान, शारीरिक गतिविधि का अभाव तथा गलत प्रकार की दिनचर्या भी हो सकता है.
क्या हैं इसके लक्षण?
माहवारी के समय या बीच में ज्यादा रक्तस्राव जिसमें थक्के शामिल होते है.
नाभि के नीचे पेट में दर्द या पीठ के निचले हिस्से में दर्द.
पेशाब बार बार आना.
मासिक धर्म के समय दर्द की लहर चलना.
यौन सम्बन्ध बनाते समय दर्द होना.
मासिक धर्म का सामान्य से अधिक दिनों तक चलना.
नाभि के नीचे पेट में दबाव या भारीपन महसूस होना.
एनीमिया.
पैरों में दर्द.
पेट की समस्याएं सूजन.
सम्भोग के समय दबाव महसूस होना.
फाइब्रॉइड का पता कैसे चलता है
यदि उपरोक्त लक्षण दिखाई दें तो महिला चिकित्सक से जाँच करानी चाहिए. जाँच करने के बाद यदि उन्हें गर्भाशय में गांठ यानि फाइब्रॉइड होने का शक हो डॉक्टर सोनोग्राफी कराने के लिए कह सकते है. सोनोग्राफी से गर्भाशय की सही स्थिति का पता चलता है. कहाँ, कितनी संख्या और कितने बड़े फायब्रॉयड है इसका भी पता चल जाता है. यह सोनोग्राफी दो तरह से होती है – पहली समान्य प्रकार से पेट के ऊपर से और दूसरी योनी के अंदर से जिसे ट्रांसवेजिनल अल्ट्रासॉउन्ड कहते है.

योनि के अंदर से सोनोग्राफी होने पर फाइब्रॉइड की स्थिति का ज्यादा स्पष्ट रूप से पता चलता है. क्योंकि उसमे मशीन गर्भाशय के ज्यादा पास तक पहुँच पाती है. डॉक्टर के बताये अनुसार सोनोग्राफी कराने से किस प्रकार का इलाज होना चाहिए यह पता चलता है. इसके अलावा एम.आर.आई., एक्सरे या सीटी स्केन की जरुरत के अनुसार कराने की सलाह दी जा सकती है.
क्या है इसका उपचार
यदि फाइब्रोइड के कारण किसी प्रकार की तकलीफ ना हो तो सामान्यतः किसी प्रकार के इलाज की आवश्यकता नहीं होती है. यहाँ तक की थोड़ा बहुत अधिक रक्तस्राव की स्थिति से निपट सकें तो कोई इलाज ना लें तो चलता है.
मेनोपॉज होने के बाद इसके कारण हो रही तकलीफ कम हो जाती है या कभी कभी बिल्कुल मिट भी जाती है. लेकिन यदि तकलीफ ज्यादा होती है तो इलाज लेना जरुरी हो जाता है.
फायब्रॉइड का इलाज उम्र , शारीरिक स्थिति , फाइब्रॉइड का आकार , उनकी संख्या और उनकी स्थिति के अनुसार तय किया जाता है. हो सकता है कुछ दवाओं से फाइब्रॉइड ठीक हो जाएँ अन्यथा ऑपरेशन की जरुरत भी पड़ सकती है. आपरेशन कई प्रकार से होते है. जिसमें मशीनों की सहायता से फाइब्रॉइड को बिना किसी चीर फाड़ के लेजर से नष्ट किया जाता है.
यदि इसके द्वारा इलाज संभव नहीं हो तो गर्भाशय को निकाल देना पड़ता है. उस स्थिति में माँ बनने की संभावना समाप्त हो जाती है. इस आपरेशन में ओवरी निकाल देनी है या नहीं यह डॉक्टर मरीज की परिस्थिति और जरुरत को देखते हुए निर्णय लेते है.
फाइब्रोइड होने पर डॉक्टर से इस प्रकार के प्रश्न किये जा सकते है. इनके जवाब समझने पर यह निर्णय करना आसान होता है कि अब क्या करना चाहिए. दवा लें या सर्जरी करायें. डॉक्टर की राय भी ली जा सकती है ताकि निर्णय लेना आसान हो जाये.
यदि गर्भाशय में मौजूद गांठ या रसौली प्रारंभिक अवस्था में हो या छोटी हों तो आयुर्वेदिक दवाओं से या होमिओपेथिक दवाओं से इन्हें ठीक करने की कोशिश की जा सकती है. ज्यादा बड़े फाइब्रॉइड होने पर और ब्लीडिंग अधिक होने पर सर्जरी जरुरी हो जाती है. सर्जरी के बाद महीने डेढ़ महीने कुछ परहेज रखने की जरुरत होती है. सर्जरी के बाद सभी तरह की परेशानियों से मुक्ति मिल जाती है.
1
person found this helpful
Asked for female, 45 years old from Bangalore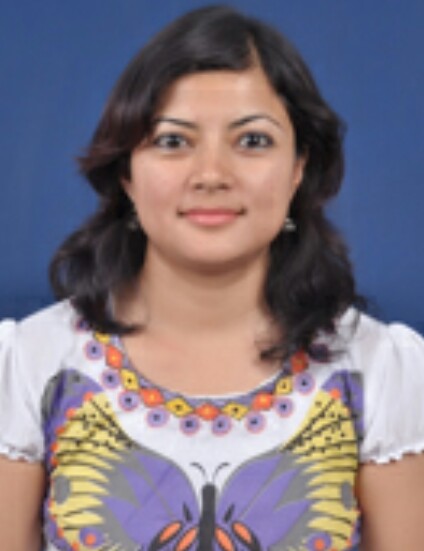 Homeopathy is much more effective in treatment of uterine fibroids. Out of all possible alternatives, Homeopathy is the best non surgical treatment for fibroids. The homeopathic medicines slowly but surely retard the growth of fibroids. Over a period of time, the fibroids disappear completely. This is a far more effective and the most convenient treatment of fibroids.
Asked for male, 49 years old from Mathura

MBBS
Internal Medicine Specialist, Kendujhar
Hello, Thanks for your query on Lybrate "As" per your clinical history is concerned please take medication as usual and discuss with your physio therapist for a specific exercise plan. If you have already tried then go for surgical treatment to decompress the nerve. Do follow lifestyle modifications like this - 1)Do exercise. Strengthening the trunk muscles helps stabilize and support the spine. 2)Try to maintain good posture. Good posture reduces the pressure on your spine and disks. Keep your back straight and aligned, particularly when sitting for long periods. Lift heavy objects properly, making your legs — not your back — do most of the work. 3)Try to maintain a healthy weight. Excess weight puts more pressure on the spine and disks, making them more susceptible to herniation. Hope that helps
Shared 1 year ago • Featured Tip

The lower part of uterus, which eventually leads into the vagina in the female reproductive system in humans is called the cervix uteri or in simple words, cervix. The inflammation of this part of the reproductive system is called Cervicitis.
Causes
Inflammation in the cervix is caused due to irritation, infection or injury to the cells, which align the cervix. Any one of a number of infections, mainly sexually transmitted diseases can cause cervicitis, of which the most common are chlamydia , mycoplasma , ureaplasma and gonorrhea. Chlamydia accounts for almost 40% of the total cases. Less common causes of cervicitis are Trichomoniasis (Trichomonas vaginalis) and Genital herpes. Other than STDs, causes for Cervicitis include allergies, bacterial imbalance, injury or irritation resulting from pessaries, tampons, hormonal imbalance and even cancer or its treatment (radiation therapy).
Symptoms
Some cases of cervicitis in women can be symptomless. However, in most cases, symptoms are present, and they include:
1. Persistence of gray or white vaginal discharge that may or may not smell
2. Vaginal bleeding under certain conditions eg. in between periods or after sex
3. Pain during intercourse
4. Backache
5. Difficulty or pain during urination
6. In rare cases, fever or pain in the abdomen
Treatment
Cervicitis has no typical form of treatment. Treatment may not be needed in cases where the cause is not a sexually transmitted infection. On suspicion of an infection, the main objectives of the treatment are the removal of the infection and obstructing its spread to the fallopian tubes and uterus, or in case of pregnancy, to the baby.
The medical prescription issued by your doctor would depend on the organism, which is causing the infection. It may include Antibiotics, Antifungal medications or Antiviral medications. Cryosurgery, a process, which freezes the abnormal cells in the cervix using freezing temperatures, may also be performed by your doctor. In severe cases, where there is damage to the cervical cells, your doctor can apply silver nitrate (destroys abnormal cells).
Recommendations from your doctor may also ask your partner to be treated so as to prevent recurrence of the disease and to avoid intercourse as long as the treatment is in process. Treatment is mandatory if you are tested to be HIV positive. Moreover, having cervicitis makes you more prone to receive the virus from a HIV positive partner. If you wish to discuss about any specific problem, you can consult a gynaecologist.
2514
people found this helpful
Shared 1 year ago • Featured Tip

FACS, MBBS, MS - General Surgery
Uterine cancer of cancer of the uterus is a fairly common type of cancer. In fact, this is the fourth most common type of cancer to affect women. This type of cancer is usually diagnosed in its early stages and hence can be easily treated. However, did you know that this type of cancer can be prevented? This is primarily because most cases of uterine cancer are caused by an increased amount of estrogen as compared to progestin. Here are a few tips to keep in mind.
Birth control pills: The regular use of birth control pills for at least a year is believed to reduce the risk of uterine cancer by at least 50%. The longer these contraceptives are used for, the more effective they are. The protection provided by them lasts for 15 years after their use has been discontinued.
Reduce weight: Being overweight not only increases the risk of lifestyle diseases such as diabetes and high blood pressure but can also increase a woman's risk of suffering from uterine cancer. This is because fat cells produce estrogen that further dis-balances the estrogen to progestin ratio. Reducing weight can thus help lower the estrogen levels in the body and prevent cancer. To lose weight, one must keep a strict control over portion sizes, eat nutritious food and exercise regularly.
Use an IUD: Some methods of contraception not only prevent unwanted pregnancy but also reduce the risk of uterine cancer. Many IUDs or Intrauterine Devices contain progestin. This helps balance the estrogen and progestin levels in the body. Additionally, it also reduces the risk of hyperplasia. This is a condition marked by the abnormal thickening of the lining of the uterus. In many cases, this condition is a precursor to uterine cancer.
Question Your Family: Genetics can also influence the risk of developing uterine cancer. For example, people carrying the gene responsible for Lynch Syndrome or hereditary nonpolyposis colorectal cancer have a much higher risk of uterine cancer as compared to others. Thus, if you know of family members who have suffered or are suffering from uterine or colon cancer, it is a good idea to undergo genetic testing.
Broccoli - A super food: Some foods can also help strengthen the immune system and reduce the risk of uterine cancer. Broccoli is one such vegetable. This is known as a super food that can prevent cancer. The best way to eat broccoli is by steaming it. This has the higher amounts of glucosinolate as compared to fried or boiled broccoli. If you wish to discuss about any specific problem, you can consult an Oncologist.
1960
people found this helpful
View All Feed