Personal Statement
I'm a caring, skilled professional, dedicated to simplifying what is often a very complicated and confusing area of health care.
...more
I'm a caring, skilled professional, dedicated to simplifying what is often a very complicated and confusing area of health care.
More about Dr. S Narsing Rao
Dr. S Narsing Rao is a trusted Radiologist in Amberpet, Hyderabad. You can meet Dr. S Narsing Rao personally at Sai Baba Diagnostic Centre in Amberpet, Hyderabad. Save your time and book an appointment online with Dr. S Narsing Rao on Lybrate.com.

Lybrate.com has top trusted Radiologists from across India. You will find Radiologists with more than 27 years of experience on Lybrate.com. You can find Radiologists online in Hyderabad and from across India. View the profile of medical specialists and their reviews from other patients to make an informed decision.
Info
Professional Memberships
IRIA
Location
Book Clinic Appointment with Dr. S Narsing Rao
S No - 5 Venkat SAI Complex, 6 No X Road, Amberpet. Landmark:Opp IBP Petrol Pump, Hyderabad

,

Hyderabad
Get Directions
Services
Submit Feedback
Submit a review for Dr. S Narsing Rao
Your feedback matters!
Write a Review
Feed
Nothing posted by this doctor yet. Here are some posts by similar doctors.
Shared 2 months ago • Featured Tip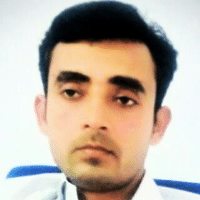 Bachelor of Ayurveda, Medicine and Surgery (BAMS)
Ayurveda, Lakhimpur Kheri
हमारे शरीर में होने वाला दर्द कई तरह का होता है. मांसपेशियों में होने वाला दर्द भी इसी तरह का दर्द है. ज्यादा मेहनत करने से मांसपेशियों में दर्द होना आम बात है. शरीर में मांसपेशियों की एक जटिल प्रणाली होती है. मांसपेशियों में दर्द एक छोटी सी झुंझलाहट से शुरू होता है लेकिन कई बार यह आपके स्वास्थ्य के लिए गंभीर भी हो जाता है. इससे पीड़ित लोगों को अपने शरीर को पर्याप्त पानी से हाइड्रेटेड रखना होगा. अगर आपके शरीर में पर्याप्त पानी नहीं रहेगा तो आपकी मांसपेशियां अकड़ जाएंगी, और साथ ही आसानी से उन्हें चोट भी लग सकती है. आइए मांसपेशियों में होने वाले दर्द को दूर करने के उपायों को जानें.
1. सरसों का तेल
सरसों का तेल को एक प्राकृतिक औषधि माना जाता है. जिसके उपयोग से त्वचा की सतह पर रक्त प्रवाह को बढ़ाने में मदद मिलती है. इसके उपयोग से आपकी मांसपेशियों की अकड़न कम होगी और दर्द से भी जल्द राहत मिलेगी.
2. लाल मिर्च
लाल मिर्च में सूजनरोधी और पीड़ा को दूर करने के गुण मौजूद होते हैं. जिसकी मदद से मांसपेशियों में दर्द, अकड़न और सूजन कम होती है. इसके साथ ही आप लाल मिर्च को सलाद, सूप और अन्य आहार में ऊपर अलग से डालकर भी खा सकते हैं.
3. खट्टी चेरी का करें प्रयोग
खट्टी चेरी आपको व्यायाम के बाद होने वाले मांसपेशियों के दर्द से राहत दिलाती है. अध्ययन के अनुसार खट्टी चेरी में कई एंटीऑक्सिडेंट और सूजनरोधी गुण होता हैं जो सूजन और मांसपेशियों में होने वाले दर्द को कम करने में मदद करते हैं. मांसपेशियों की सूजन और पीड़ा को कम करने के लिए आप बिन चीनी के खट्टी चेरी के जूस का भी इस्तेमाल कर सकते हैं.
4. बर्फ का करे इस्तेमाल
जहां जहां आपको मांसपेशियों में दर्द है वहां अगर आप बर्फ के पैक को लगाते हैं तो इससे आपको दर्द और सूजन को कम करने में मदद मिलेगी. बर्फ रक्त वाहिकाओं को कसने में मदद करेगा जिससे कि आपके रक्त का प्रवाह प्रभावित क्षेत्रों में कम होगा.
5. गर्म पानी
दर्द के शुरू होने के 24 घंटे बाद एक गर्म पानी से अपने प्रभावित क्षेत्रों पर सिकाई करें. इससे आपके मांसपेशियों में दर्द नहीं होगा और जल्द राहत भी मिलेगी. इसका उपयोग करने से रक्त के प्रवाह में वृद्धि होगी और उपचार प्रक्रिया को भी एक गति मिलेगी. दर्द शुरू होने के 24 घंटों के भीतर इस प्रक्रिया का इस्तेमाल न करें.
6. केला पहुंचाये फायदा
केला मांसपेशियों के दर्द को कम करने के लिए एक बहुत अच्छा घरेलु उपाय है. यह फल पोटेशियम का एक समृद्ध स्रोत है. पोटेशियम की कमी से मांसपेशियों में कमजोरी, थकान और ऐंठन शुरू होने लगती है.
7. हल्दी है फायदेमंद
हल्दी एक दर्द निवारक और सूजनरोधी गुण के रूप में कार्य करती है. हल्दी का इस्तेमाल कैसे करें – एक कप दूध में एक चम्मच हल्दी को मिला लें. अब इस मिश्रण को हल्की आंच पर गर्म करें. अब इस मिश्रण को गर्म होने के बाद पी जाएँ.
8. रोज़मरी
ताज़ा और सूखे रोजमेरी की पत्तियों में सूजनरोधी गुण होते हैं जो मांसपेशियों की सूजन और दर्द से जल्द रहत दिलाने में मदद करते हैं.
9. अदरक
अदरक एक प्राकृतिक सूजनरोधी गुण के रूप में कार्य करता है और रक्त परिसंचरण और रक्त प्रवाह को बेहतर बनाता है. अदरक के सेवन से मांसपेशियों का दर्द दूर होता है. एक अध्ययन के अनुसार अगर आप कच्ची अदरक का सेवन करते हैं या उसे जलाकर खाते हैं तो आपकी मांसपेशियों और चोट का इलाज बहुत अच्छे से होगा.
10. सेब का सिरका
सेब का सिरका आपके मांसपेशियों के दर्द को दूर करने के लिए एक और महान उपाय है. इसमें सूजनरोधी और क्षारीय गुण भी होते हैं जो दर्द और सूजन को कम करने में मदद करते हैं.
1
person found this helpful
Shared 9 months ago • Featured Tip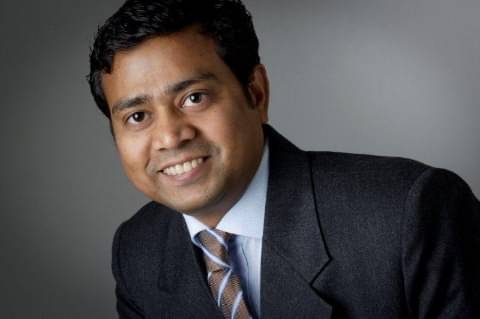 BHMS, VLIR Belgium, Canadian Academy Of Homeopathy
Cerebral ischaemia or brain ischemia is a medical condition that restricts the flow of blood to the brain, resulting in an unmet metabolic demand. This leads to limited oxygen supply in the brain, which could result in death of brain tissues, cerebral infarction or an ischemic stroke. Thus, a cardiorespiratory arrest, a stroke, and irreversible brain damage are few possible consequences of cerebral ischaemia.
People with compressed blood vessels, low blood pressure, congenital heart defects or sickle cell anaemia have a high risk of developing cerebral ischaemia, since compressed blood vessels or very low pressure can lead to restricted blood flow. Also, sickle-shaped cells have a greater tendency to clot, causing obstructed blood flow.
Patients with cerebral ischaemia experience a host of symptoms, such as weakness in the body, problems in coordination and movement, vision and speech impairment and unconsciousness.
Cerebral congestion, on the other hand, refers to excessive quantity of blood in the brain vessels, causing pressure on the cerebral substance. Cerebral congestion is of two types. It is termed as active when there is too much arterial blood flow and passive when there is undue quantity of venous blood in the veins of the brain. Both conditions cause symptoms, such as severe headache, insomnia, irritability and unconsciousness. The patient gets little sleep and is disturbed, often followed by dreams. When awake, the patient's mental activity in the brain is very high.
Homeopathy is now a well-established school of medicine backed with years of research and practice. Gone are the days when homeopathy was considered no more than an extension of herbal home remedies. Homeopathic laboratories around the world produce large number of medicines covering almost all ailments. The benefits of homeopathic treatment are now well established due to its holistic approach and minimal side effects. Homeopathy is undoubtedly a ray of hope for patients with cerebral ischaemia and cerebral congestion, as it delivers a comprehensive treatment plan designed to target the signs and symptoms of the disease and address its non-occurrence.
The medications deal with mild to severe symptoms, including inflammation of the brain, headache, vomiting, insomnia, stroke/convulsions and seizures. The stramonium drug, for example, deals with seizures. Belladonna is an effective remedy for sharp shooting headaches, a common symptom of cerebral congestion. Ferrum is believed to be a valuable remedy for brain ischaemia. Few drugs deal with the symptoms of both ischaemia and congestion—nux is a suitable drug for the treatment of ischaemia as well as for passive cerebral congestion. Similarly, phosphorus can be used to treat brain ischaemia and congestion. Zincum metallicum is a highly recommended drug for chronic cases of ischaemia.
The treatment is comprehensive and long term and shows substantive results.
In case you have a concern or query you can always consult an expert & get answers to your questions!
8510
people found this helpful
Shared 2 months ago • Featured Tip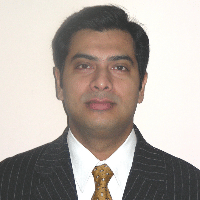 MBBS, MD - Radiology, DNB (Radiology), DM (Diagnostic & Interventional Neuroradiology), CCST (UK)
Rubbery cushions (discs) between the bones (vertebrae) stack up to form the spine. When a nerve between the disc and vertebrae is pressed and inflamed, that condition is called herniated disc. The herniated disc is also referred to as the ruptured disc or the slipped disc. This is caused when the soft jelly is pushed out due to a tear in the exterior. Herniated discs can lead to an irritation of the nerves and result in tremendous pain. It may also cause the arms and legs to become numb and weak. However, some people suffering from this condition may not display any symptoms at all.

Herniated disc generally occur in the lower part of the vertebral column. The herniated disc may also be seen in the thoracic spine or cervical spine. The symptoms of a herniated disc include pain in the legs, feet, or the buttocks, pain in the shoulder blade, tingling of the feet, numbness of the feet and hands, muscle weakness, neck pain or muscle spasm in the neck. Most common causes of herniated discs are aging, excessive weight or lifting of heavy weight.

Prevention of herniated disc
Herniated discs are very commonly found in people who are aged between 35 or 55 years. They are seen more commonly in the men in comparison to the women.
A herniated disc cannot be prevented easily, but there certain things that you can do to reduce the risks. Maintaining the proper techniques of lifting is important. You should not be bending at your waist. You should always bend the knees and keep the back straight. This helps you to use your leg muscles which are very strong to support the weight.
As the saying goes, precaution is better than ​cure, so here are few precautions that can be taken to avoid herniated discs. Practicing a proper posture can help in reducing the risk of a herniated disc. It is extremely important for an individual to maintain a healthy posture while standing, sitting, walking, and even sleeping. It is imperative that you stretch your muscles when you are sitting in one position for a long time.
Another important thing to avoid is high-heeled shoes, as they are few of the most common causes of a herniated disc. It would be a good idea to go for flat and well cushioned comfortable footwear as they can go a long way in reducing the risk of the herniated disc.
Exercising regularly can go a long way in keeping the muscles of the legs, stomach, and back very strong. You should try to balance your flexibility and strength by exercising regularly. The best form of exercise to avoid herniated disc or ruptured disc is aerobic exercise.
It is true that as you start to age, the chances of getting a herniated disc increase significantly. However, if proper precautions are taken, the stress put on the spine can be effectively reduced, thereby eliminating the risk of a herniated disc. In case you have a concern or query you can always consult an expert & get answers to your questions!
2952
people found this helpful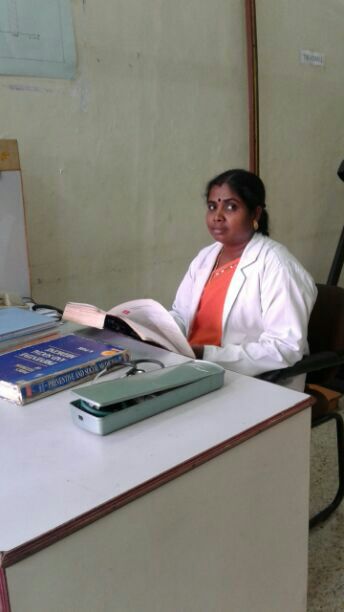 Hi sir, for disc slippage complete bed rest is needed. Consult physiotherapist for pelvic traction and exercises. You will be relieved for your problem.
Shared 6 months ago • Featured Tip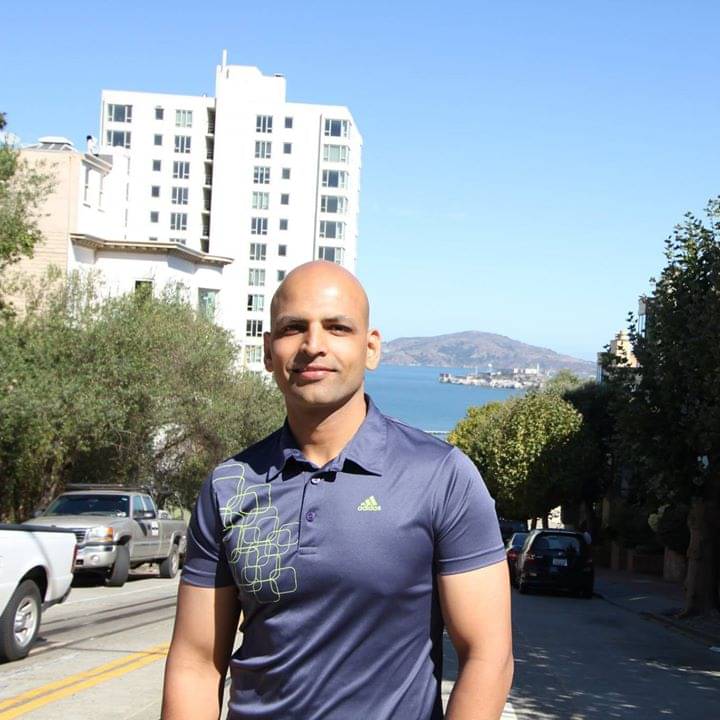 MD - Oncology
Oncologist, Hubli-Dharwad
The uterus is an organ situated in the pelvis of a female. It is hollow and is usually called the womb where child conception takes place. The uterus functions to help in developing the foetus until birth. Abnormal cell growth that consists of uterine tissues causes uterine cancer.
Although the exact reason for uterine cancer is not known, the risk factors usually can be seen in women with hyperplasia, obese women, and women who have never had kids. Common signs and indications of uterine cancer are unusual vaginal bleeding or discharge, pain while urinating and having sex, and pelvic pains.
Bases upon the sort and phase of cancer, and also your concerns about fertility, there are a number of uterine cancer surgical methods, including the following:
Hysterectomy: The primary focus is an operation to remove the uterus and cervix. At the point when the uterus is removed through a cut in the abdomen, it is known as a total abdominal hysterectomy. In case that the uterus is removed through the vagina, it is known as a vaginal hysterectomy.

Radical Hysterectomy: A radical hysterectomy will be necessary for only a small percentage of women since several better surgical options exist already. This kind of uterine cancer surgery includes removing the uterus, cervix and ovaries and the majority of the encompassing tissue (the parametria) and the upper part of the vagina.

Lymphadenectomy: The lymph nodes in the pelvis may likewise be removed. Your specialist may evacuate the lymph nodes as a component of a hysterectomy to deal with cancer and build up a more focused approach for the uterine cancer treatment plan.

Pelvic Exenteration: For women with repetitive or advanced uterine cancer, pelvic exenteration might be an alternative. During this kind of cancer surgery, the uterus, cervix, vagina, ovaries, bladder, rectum and surrounding lymph nodes are removed. Tissue from somewhere else in the body is used to recreate the vagina and urine and stools are passed into external packs.

Sentinel Lymph Node Mapping: Sentinel lymph node mapping (SLN) might be utilised as a part of early-stage cancer if your specialist can see from the X-ray results that there has been no undeniable spread of cancer to the lymph nodes in your pelvis. In this surgery, a blue dye is infused into the zone with cancer, which is usually close to the cervix. The lymph nodes that turn blue are removed during surgery.

Omentectomy: The omentum is a layer of greasy tissue that covers the stomach contents like an apron. Cancer at times tends to spread to this tissue. At the point when this tissue is removed, it is called an omentectomy. This might be done during a hysterectomy if cancer has spread there or to check for possible cancer spread.
After surgery if the stage comes beyond stage 1 then patients need Radiotherapy by an oncologist.
3
people found this helpful
MBBS
General Physician, Bangalore
hello, this means a part of your spine is bulging out and in later cases it may compress your nerve roots and may cause pain of your lower back and your one or both of your lower limbs causing sciatica. but then, there are two things one is simple bulging of the disc and another is herniation of the disc where there is a tear in the cartilage, the later condition more often causes pain. bulging usually causes no pain. i would like to advice you to have a good posture, sit straight. prefer chairs without cushion. your mattress should not be too soft. sleep on a regular less bulky mattress where you can keep your spine straight. while trying to get up from a lying down position do it from one side. never try to sit up straight from the lying down position. change your position to left or right lateral then take support with your hands and get up. do a set of spinal exercises at least 20 minutes a day. you can do twice a day of 10 minutes duration too. you can consult me for the types and instructions of the exercises. if you have not get pain yet, consider yourself fortunate and start making these lifestyle changes.the pain you get in sciatica is ugly. prevention is better than cure. wish you a very good health.
3
people found this helpful
Shared 1 year ago • Featured Tip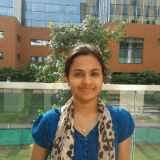 M.Sc. in Dietetics and Food Service Management , Post Graduate Diploma In Computer Application, P.G.Diploma in Clinical Nutrition & Dietetics , B.Sc.Clinical Nutrition & Dietetics
Dietitian/Nutritionist, Mumbai
Beet juice: apart from being a nutritional powerhouse, beet juice is a great source of nitric acid. The latter helps with blood flow in the body. A smooth blood flow, on the other hand, helps the brain in functioning properly. A study has found that people who consume beet juice have an increased circulation in the white matter resulting from an increased brain activity. This juice is sweet in taste and can be consumed every alternate day.
Berry smoothies: acai is a fruit which has a south african origin and hits the top of the list when it comes to brain assisting food. It increases the flow of the blood and dilates the blood vessels. However, this is extremely expensive. Berries also have a similar effect on the brain, but they are less powerful in nature. What can be done is to mix a little ingredient of acai in frozen berries juice and drink the same every day. Frozen berries retain the freshness and the nutritional benefits. This drink will improvise your brain and increase blood flow in the body.
Pomegranate juice: pomegranate is a great antioxidant and it very aptly limits the free radicals from damaging the brain cells. Antioxidants are also credited with increased blood flow and protection of the heart. A healthy cardiovascular system is synonymous to an increased brain function. What is surprising is the fact that pomegranate has more antioxidant content compared to red wine and green tea. Pomegranate juice can be consumed daily during the morning or afternoon.
Carrot juice: carrot is known for its healthy components that are beneficial for the eyes. Recent studies have revealed that they are great for the brain too. Like other colored vegetables, they are a great source of antioxidant and have a high content of beta-carotene. Carrot juice can reduce the inflammation of the brain cells and improve memory. Carrot juice is not at all bitter and the same can be consumed every alternate day after your meal.
Cocoa: a harvard study revealed that two cups of cocoa on a daily basis greatly helps a person in improving memory. Cocoa contains flavanols that keep the blood pressure normal and relaxes the blood vessel linings. Cocoa is also known to be a great antioxidant agent that limits the free radical to affect the brain cells. Cocoa should not be overloaded with sugar and should be consumed hot before starting your day.
44
people found this helpful
Asked for female, 26 years old from Hisar

MBBS, MS - General Surgery, FBD (Fellowship in Breast Diseases), UICC Fellowship
Radiation induced cancer won't come with doing 1 or 2 ct. It is basically related to some kind of radiation treatment in the past like treatment for Hodgkin's lymphoma or long term exposure to radioactive compound for years. So unlikely to get Breast cancer with 2 ct scans of neck. Don't worry.
View All Feed
Near By Doctors

DNB (Radio Diagnosis), MBBS
Radiologist
Dr Sudhir's Scan Center and Varicose Vein Clinic,
Book Appointment