Personal Statement
I want all my patients to be informed and knowledgeable about their health care, from treatment plans and services, to insurance coverage.
...more
I want all my patients to be informed and knowledgeable about their health care, from treatment plans and services, to insurance coverage.
More about Dr. Ravi Chander Veligeti
Dr. Ravi Chander Veligeti is a trusted Oncologist in Nallagandla, Hyderabad. He has helped numerous patients in his 14 years of experience as a Oncologist. He studied and completed M.ch - Surgical Oncology . You can meet Dr. Ravi Chander Veligeti personally at American Oncology Institute in Nallagandla, Hyderabad. Book an appointment online with Dr. Ravi Chander Veligeti and consult privately on Lybrate.com.

Find numerous Oncologists in India from the comfort of your home on Lybrate.com. You will find Oncologists with more than 28 years of experience on Lybrate.com. You can find Oncologists online in Hyderabad and from across India. View the profile of medical specialists and their reviews from other patients to make an informed decision.
Info
Education
M.ch - Surgical Oncology - Kidwai Memorial Institute of Oncology - 2005
Professional Memberships
Association of Minimal Access Surgeons of India (AMASI)
Association of Surgeons of India
Indian Medical Association (IMA)
Location
Book Clinic Appointment with Dr. Ravi Chander Veligeti

Citizens hospital, Nallagandla, Serlingampally

,

Hyderabad
Get Directions




Submit Feedback
Submit a review for Dr. Ravi Chander Veligeti
Your feedback matters!
Write a Review
Feed
Cancer is the biggest menace humans have to encounter at this point in time. It is an issue that afflicts thousands of people worldwide and to this day this is no particular cure for this epidemic affliction. It's an ugly disease that makes people suffer, drains every resource they own and puts a humongous strain not only on the patient, but also on everyone surrounding them, and interpersonal relationships. Cancer is a disease that progresses in stages and that is why it is important to get checked regularly. In case you are unfortunate enough to have been diagnosed with colorectal cancer, or colon cancer, as it is commonly known, here is a quick guide to the different stages and how to proceed.
Stage Zero: It is also called carcinoma in situ. This is the earliest stage where the cancerous cells have not spread beyond the inner lining of the rectum or colon.
What to do: Stage zero colon cancer means that it hasn't spread beyond the colon to other organs or areas so it only just requires surgery to remove the cancerous cells. This is called local excision performed using a colonoscope.
Stage One: This stage is where cancer has spread further into the lining of the colon but has not reached the outside walls of the colon or any other area for that matter.
What to do: If the cancer was removed at stage zero as a unit (the polyp) and nothing was left behind then nothing further needs doing. Although if the polyp is "high grade" then more surgery will be required, additionally if some get left behind after the first surgery then more will be required. Cancers that have developed otherwise require removing of a part of the colon, a partial colectomy. Colectomy can be done by conventional open surgery or by laparoscopic surgery.
Stage Two: The stage where cancer has advanced through the lining into growing over the walls of the colon but has not proceeded towards the lymph nodes.
What to do: Requires surgery, partial colectomy along with removing some of the surrounding lymph nodes. Chemotherapy post-surgery may be suggested by your doctor. Discuss before you agree to it. Colectomy can be done by conventional open surgery or by laparoscopic surgery.
Stage Three: Cancer has spread beyond the wall of the colon and reached the surrounding lymph nodes. It has not yet spread to other areas of the body or organs.
What to do: Partial colectomy including post-surgery chemotherapy but if the patient is not strong enough for surgery they are suggested chemotherapy or radiation therapy as an alternative. Surgery is the primary modality of treatment. However these patients will require additional treatment in the form of chemotherapy or radiation. Patients with rectal cancer may be advised Pre-operative chemotherapy & radiotherapy followed by surgery
Stage Four: Cancer has spread widely to several organs, to the liver, lungs, and even to the brain.
What to do: Surgery will not do much good, unless it can be used to remove the specific areas where the cancer is clustered. Mostly it is suggested to alleviate the pain but there is a chance that surgery might cure you too. Chemotherapy is absolutely required. Chemotherapy is the primary treatment. Patients with an obstructing tumor may need a colostomy or radiotherapy. Some patients with disease confined to the peritoneum may be offered curative surgery (Peritonectomy+ HIPEC)
In stages 2, 3 and 4 there is an emerging role of targeted therapies along with the traditional chemotherapy. The same are chosen on basis of biomarkers. In liver metastases, there is now a strong role for SBRT to liver lesions for high local control and potential cure in many. SBRT is a valuable alternative to liver surgery.
Cancers which have spread only to peritoneum have a chance of cure with peritonectomy with HIPEC or Hot chemotherapy wash. If the spread is limited to less than 3 nodules in liver, they can be removed by surgery following chemotherapy. In case you have a concern or query you can always consult an expert & get answers to your questions!
2932
people found this helpful
Gastric cancer is more commonly known as stomach cancer. It is usually diagnosed in later stages as symptoms are few in early disease and are often neglected by people. Feeling of fullness in upper abdomen, decrease in hunger, weight loss, weakness, vomiting, are some of the common symptoms. Like all cancers, stomach cancer is shrouded in a culture of myths and baseless facts.
Here are some of these myths and actual facts to dispel any doubts:
It's not cancer if there is no pain: In the early stages of stomach cancer, symptoms are either absent or very mild so that they are usually neglected. This leads to delay in diagnosis. It needs to be stressed again that absence of pain does not mean that cancer can not be there. Slight fullness in the upper abdomen, decrease in appetite, etc. can be signs of stomach cancer.
Sustained indigestion equals stomach cancer: While it is true that one of the symptoms of stomach cancer is indigestion, burping and/or acidity. But, indigestion doesn't always mean that it is stomach cancer. Most of the times, indigestion is not due to cancer. However, if there is recent onset of indigestion (from 2 weeks to a few months) with loss of appetite, weight loss and vomiting, possibility of cancer should be thought of and testing carried out.
Stomach cancer is rare: Stomach cancer occurrence varies and it is more common in some areas and much less common in other areas. However, in totality, it is one of the very common cancer types. In India, stomach cancer is more common in southern and north-eastern parts of the country but it can occur in persons in any part of the country.
Stomach cancer is not genetic: Even though it is not commonly seen as a hereditary disease, stomach cancer can be passed down through the genes, thereby increasing the chances of stomach cancer in people who possess it by 70 to 80 percent. Mutation in the CDH1 gene is usually the reason behind this. Sometimes also known to contribute to breast cancer in women.
Stomach cancer has no cure: This is a misconception. Except for most advancer stage of cancer (stage IV), stomach cancer can be cured by proper treatment. Surgery is the mainstay of curative treatment for stomach cancer. Chemotherapy and radiation therapy are also required in addition to surgery in many cases."
In case you have a concern or query you can always consult an expert & get answers to your questions!
2928
people found this helpful
Breast cancer is an abnormal growth of cells in the tissues of the breast. Mainly it occurs in females but less than 1% of all the breast cancer cases develop in males. The majority of breast cancers start in the milk ducts. A small number start in the milk sacs or lobules. It can spread to the lymph nodes and to the other parts of the body such as bones, liver, lungs and to the brain.
With more reliable early detection methods as well as the trend towards less invasive surgery, there is hope that even more women with breast cancer will be treated successfully and will go on to resume their normal lives.
Signs & Symptoms
It is painless, especially, during the early stage. Watch out for the following changes in the breast:
A persistent lump or thickening in the breast or in the axilla.
A change in the size or shape of the breast.
A change in the colour or appearance of the skin of the breast such as redness, puckering or dimpling.
Bloody discharge from the nipple.
A change in the nipple or areola such as scaliness, persistent rash or nipple retraction (nipple pulled into the breast).
Consult a doctor immediately if you notice any of these changes.
Risk Factors
Being a woman puts you at risk of getting breast cancer. There are certain factors that increase the risk of breast cancer. Some of them have been listed below:
The risk increases with age; most cases of breast cancer develop after the age of 50
Genetic alterations in certain genes such as BRCA1 and BRCA2
Family history of breast cancer
Being overweight
Early menarche (onset of menstruation before the age of 12)
Late menopause (after the age of 55)
Never had children
Late childbearing
No breast feeding
Excessive consumption of alcohol
Use of hormonal replacement therapy (HRT) for a long period of time
However, most women who have breast cancer have none of the above risk factors. Likewise, not having any of these risk factors does not mean that you will not get breast cancer.
Early Detection and Screening
More treatment options are available when breast cancer is diagnosed at an early stage and hence the chances of recovery is also higher. So regular breast screening is important for early detection even if there are no symptoms. Following are the ways of screening:
Breast Self-Examination (BSE): Perform BSE once a month about a week after your menses are over. If you no longer menstruate, choose a date each month which is easy to remember e.g. your date of birth or anniversary.
Clinical Breast Examination: Get a breast specialist to examine your breast once a year if you are 40 years and above.
Mammogram: Go for a screening mammogram once a year if you are 40 to 49 years old and once every two years if you are 50 years and above even if you do not have any symptom. It is not recommended for younger women (less than 40 years of age) as they have dense breasts, making it difficult for small changes to be detected on a mammogram. So ultrasonography of the breasts is advisable to them.
Types of Breast cancer
Non-Invasive Breast cancer: These are confined to the ducts within the breasts. They are known as Ductal carcinoma in-situ (DCIS).
Invasive Breast cancer: It occurs when cancer cells spread beyond the ducts or lobules. Cancer cells first spread to the surrounding breast tissue and subsequently to the lymph nodes in the armpit (Axillary lymph nodes). These cells can also travel to the other parts of the body such as bones, liver, lungs or brain and hence known as metastatic breast cancer.
Making A Diagnosis
If you notice any unusual changes in your breasts, you should see a doctor immediately. He will examine you clinically and may ask you to undergo some tests so that a definitive diagnosis can be made. Further, the staging work up is done to find out the stage of the disease and management accordingly.
Treatment options
Treatment of breast cancer may include various methods such as surgery with or without breast reconstruction, chemotherapy, radiation therapy, hormonal therapy and targeted therapy. Treatment options offered, depend upon the number of factors such as the stage of cancer and likelihood of cure, your general health and your preference.
Ovarian cancer tends to occur in the cells of an ovary. The ovaries are the two glands which are responsible for female reproduction. They produce ova or eggs and also create the female hormones oestrogen and progesterone. Ovarian cancer begins when abnormal cells in the ovary start to multiply rapidly and grow out of control to form a tumour.
Generally, it was believed that ovarian cancer does not deliver any specific side effects until the tumour has spread to a later stage and early indications of ovarian cancer were not recognizable.
Nonetheless, in some of the cases, ovarian cancer may bring about early indications. The most widely recognized symptoms of ovarian cancer are as follows:
Constant bloating
Ache in your gut or pelvis
Inconvenience eating
Feeling full instantly
Urinary issues, for example, an urgent need to urinate or urinating more frequently than expected
In case that you have at least one of these side effects and it happens every day for more than two or three weeks, try to see a doctor or a specialist.
These symptoms are basic for a few women. They may not imply that you have ovarian cancer. It is very important for women to understand that these symptoms do not necessarily imply that they have ovarian cancer. The same number of other common and harmless conditions can bring about the same indications. Additionally, different reasons for these symptoms are significantly more common than ovarian cancer. These may include irritable bowel syndrome and urinary tract infections (UTIs). In any case, the early indications of ovarian cancer tend to follow a pattern, which is as follows:
They do not feel the same as your typical stomach-related or menstrual issues.

They happen almost consistently and do not leave.
Different signs and symptoms that affect a few women with ovarian cancer include the following:
Digestion problem

Pain during intercourse

Menstrual cycle changes
However, these side effects are also common in a few women who do not have ovarian cancer. Most of the ovarian cancer cases are diagnosed at a later stage after the tumours have spread. Fortunately, around 20% of women are diagnosed early, when the infection might be generally treatable. There is no complete screening test for early ovarian cancer. General pelvic examinations now and then, followed by ultrasound examinations or blood tests for cancer-related markers, have been routinely used for ovarian cancer screening. However, none of these tests are particularly effective when it comes to identifying ovarian cancer.
In case some of these symptoms start to manifest in your body, one should go for a general check-up. This is so because cancers are usually diagnosed at later stages where treatment is very difficult. Hence, the sooner one knows, the better it is.
In case you have a concern or query you can always consult an expert & get answers to your questions!
2798
people found this helpful
Tamoxifen is known to have a small risk of uterus cancer (endometrial cancer) and not cervical cancer. That's why you need to follow up with regular pelvic scans. But if she is post menopause she can be given different medicines. Can contact oncologist for details.
18
people found this helpful
Cancers can be called hereditary only if at least two first degree relatives are diagnosed with cancer, especially if they are diagnosed at a younger age. Regarding your grand mother she is the first person to have cancer in the family, that too at the age of 60yrs. It is very unlikely to be hereditary. However persons with a 1st degree relative with cancer have a slightly higher risk of cancer when compared to the general population.
2
people found this helpful
What was the surgery done 2yrs ago. If a currettage was done there is a chance of recurrence. Get an OPG done to confirm recurrence If it is a recurrence then you should go for resection of the jaw bone with reconstruction. this will be a permanent cure.
1
person found this helpful
The first thing needed is to stage the patient. This needs a CT scan of Chest and abdomen. If it is a localised disease the standard treatment will be Pre-operative Radiation therapy followed by surgery or Radical Radiotherapy and Chemotherapy depending on the fitness of the patient and the type of cancer. If it is metastatic, spread to other organs, the treatment would be palliative chemotherapy. Consult an oncologist (surgical/radiation) to decide the best course for the patient
A PSA of 10may be seen in enlarged prostate of any reason. Get an ultrasound of pelvis done to check for nodules in the prostate. If any nodules are found a biopsy should be done. If it is a benign hypertrophy, follow it up with yearly PSA testing
Near By Doctors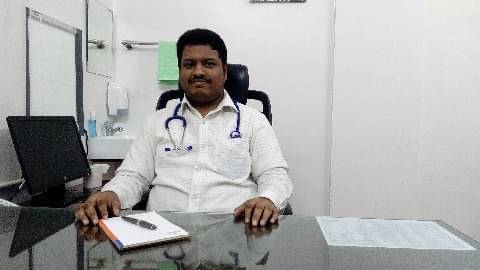 MBBS, Md - Radiation Oncology
Oncologist
Book Appointment