Videos (3)
Personal Statement
Dr. Raj Kirit is a Dermatologist in Himayat Nagar, Hyderabad. Dr. Raj Kirit practices at Celestee Skin and Hair Clinic in Himayat Nagar, Hyderabad. The doctor completed MBBS, DNB, DDVL- D...
...more
Dr. Raj Kirit is a Dermatologist in Himayat Nagar, Hyderabad. Dr. Raj Kirit practices at Celestee Skin and Hair Clinic in Himayat Nagar, Hyderabad. The doctor completed MBBS, DNB, DDVL- Dermatology..Our team includes experienced and caring professionals who share the belief that our care should be comprehensive and courteous - responding fully to your individual needs and preferences.Best Poster Prize in International CMe for Dermatopathology conducted by AIIMS in 2011 Young leadership award by Ex- CM, Y.S. Rajashekhar Reddy in 2008 Award paper presentation in Asia Pacific conference held in 2011
More about Dr. Raj Kirit.Ep
Dr. Raj Kirit.Ep is a trusted Dermatologist in Hakimpet, Hyderabad. He has had many happy patients in his 11 years of journey as a Dermatologist. He has completed Fellowship In Hair Transplantation, DNB (Dermatology), Diploma In Dermatology And Venerology And Leprosy (DDVL), MBBS. He is currently associated with CELESTEE SKIN, LASER AND HAIR CLINIC in Hakimpet, Hyderabad. Save your time and book an appointment online with Dr. Raj Kirit.Ep on Lybrate.com.

Lybrate.com has a number of highly qualified Dermatologists in India. You will find Dermatologists with more than 41 years of experience on Lybrate.com. Find the best Dermatologists online in Hyderabad. View the profile of medical specialists and their reviews from other patients to make an informed decision.
Info
Education
Fellowship In Hair Transplantation - Robert Jones Clinic - 2015
DNB (Dermatology) - South Central Railway Hospital - 2012
Diploma In Dermatology And Venerology And Leprosy (DDVL) - Kakatiya Medical College, Wrangal - 2008
MBBS - Deccan College of Medical Sciences, Hyderabad - 2005
Awards and Recognitions
Award Paper In Asia Pacific Occupational Dermatitis Conference - 2013
Best Poster Award In International Cme In Delhi - 2013
Professional Memberships
Indian Association of Dermatologists Venereologists and Leprologists (IADVL)
Cosmetic Dermatology Society of India (CDSI)
Cosmetic Society of India (CSI)
Location
Book Clinic Appointment with Dr. Raj Kirit.Ep
443/A 55, Road No 6, Film Nagar, Near Apollo Hospital Near Jubilee Hills

,

Hyderabad
Get Directions

3-6-111/5 , 1st Floor ,Opp.Tata Motors ,Green Building , Liberty Main Road,Himayatnagar

,

Hyderabad
Get Directions

Services
Submit Feedback
Submit a review for Dr. Raj Kirit.Ep
Your feedback matters!
Write a Review
Feed

Fellowship In Hair Transplantation, DNB (Dermatology), Diploma In Dermatology And Venerology And Leprosy (DDVL), MBBS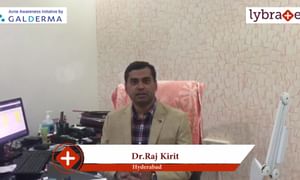 Lybrate | Dr. Raj Kirit speaks on IMPORTANCE OF TREATING ACNE EARLY
3132
people found this helpful

Fellowship In Hair Transplantation, DNB (Dermatology), Diploma In Dermatology And Venerology And Leprosy (DDVL), MBBS

Fellowship In Hair Transplantation, DNB (Dermatology), Diploma In Dermatology And Venerology And Leprosy (DDVL), MBBS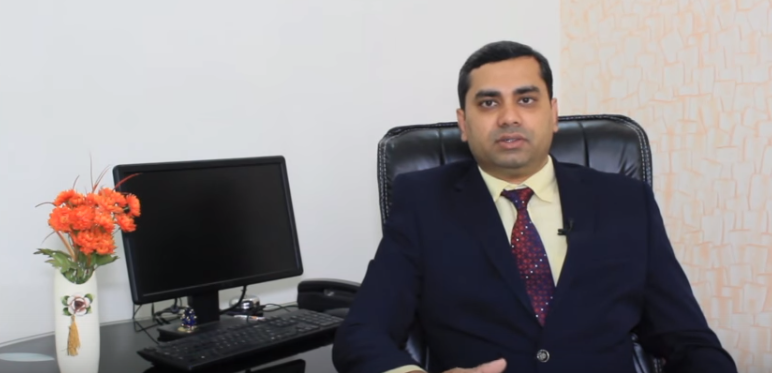 Here are causes and prevention of hair loss
"Hi! I am Dr. Raj Kirit. A very good day to all of you. I practice in CELESTEE skin and laser clinic which is located in Jubilee Hills. Today I am gonna talk about Hair fall. Hair fall ranges from all groups, from age of 12 years to probably extending the age of 60 or 70 years as well. But what is important for us? Hair fall happening in youngsters or the hair fall which is happening in the middle age group is one of the most concerning and descending and as well distressing for the youngsters too. So what are the causes of hair fall? In general age hair fall it happens in males as well as in females, but in males it is commonly called as Telogen effluvium or Androgenetic Alopecia, which is a male pattern baldness. Whereas in females it is called as Female pattern hair loss, because most of the times the female pattern baldness as well as the Telogen effluvium, the both chronic and acute can coexist together which is commonly seen. So that is why, a very undefined entity which is called as female pattern hair loss is the commonest problem for hair loss.
So coming to Telogen effluvium, what is Telogen effluvium? The hair, whenever a person is suffering with malaria, tuberculosis or in conditions such as very emotional distress or physical stress or any other conditions like dieting, nutritional deficiencies or even when people are on dieting or crash diets, so these kind of things can trigger the condition called as Telogen effluvium. The body is deprived of all the nutritional factors and hence it stops the hair's and nail's growth suddenly. And these hair which become weak, shed off. This is Telogen effluvium. But whereas the Androgenetic Alopecia is a genetic and androgen dependent, that is the reason it is termed as Androgenetic Alopecia. Whenever the baldness is effecting the youngsters, we have seen the earliest cases of Grade-7 Alopecia that is the complete male pattern baldness in the age of 72. That is our experience, but we are seeing the male pattern baldness pre-founding as early as 12 years of age. One case which has been reported at 8 years of age from Canada. So you see baldness can be earlier onset. When it happens post like 30 years, for 40 years, it's all fine, but when it happens before the age of 30, that is more concerning for the young males as well as the females.
Coming to the types of Alopecia, what is this Grade-4, Grade-3, and Grade-1? In case if any person is losing on the forehead, that is Grade-1. And Grade-2, that is the early onset of male pattern baldness in which the person is losing in the front of the scalp as well as on the back of the scalp that is called Grade-3 or Grade-4. And when the person is losing the entire strip of the baldness at the end, it is called as Grade-7 Alopecia. So males progress that way.
So does baldness happens in females?
Yes it does happens in females too. The only thing is it goes unnoticed. There are two types of baldness that is the male pattern baldness and the female. When the baldness progresses from here, the front line hair, the hairline recedes back, that is called the male pattern baldness in females. Whereas there is another type of female pattern baldness, which is called the Ludwig's type as well the Olsen's type where the parting of hair becomes more prominent. That is also a type of female pattern baldness, so the parting becomes prominent, the thin hair becomes prominent and you can also see the scalp whenever you take a head bath and you come out and look into the mirror, you can see the scalp is very much visible and also you see the thinning of the hair and especially in females, you can notice that the plates become thinner and thinner.
Does thyroid cause hair loss?
Yes it causes hair loss. Can thyroid problems persist when the thyroid problems persist? Yes, thyroid problems can persist with the hair loss problems. Why? Because the hair is always regulated with the hormones, especially with the thyroid as well as the testosterone. Now in females there is a common condition called as Polycystic Ovarian Syndrome or the Polycystic Ovarian disease. Even the PCOD patients who are more susceptible to PCOD, they can also present with more amount of hair fall. So the iron deficiency is one of the reasons and also the PCOS. So apart from the other causes such as the stress as well as the iron deficiencies and the other nutritional deficiencies, the hormonal conditions are also have to be looked upon. Once the females cross around females, they are more prone to PCOS especially when they cross the age of 24. So every year checkup or an annual checkup of Polycystic Ovarian Syndrome has to be done in case you are suffering with acne, oiliness of the glands, oiliness of the face as well for the weight gain and menstrual cycle irregularities. So these are the five conditions when you have to suspect that you might be suffering with Polycystic Ovarian Syndrome.
What is the balanced diet for hair?
How much are we concerned balancing diet for your hair? The answer is very simple. You are supposed to take a lot of fresh fruits, fresh vegetables, green salad especially mutton liver and fish and also prawns and seafoods can contain more amount of proteins and minerals as well as you can take lots of pomegranates, apples and of course you are supposed to take soya bean chunks and a glass of milk every day. So this kind of balanced diet can improvise the hair fall, can improvise the condition especially when you are tackling with hair loss. Coming to the treatment of hair loss, the gold standard is Minoxidil either 2% in females or 5% in males or even when we go up to 10% in certain males. When the amount of hair loss is extensive and, we need to require the hair growth faster and better responses. So Minoxidil is a gold standard which we cannot replace. It is a time tested molecule, it helps a lot of patients.
But the only thing you have to understand is, hair loss treatment is not temporary it has to be long-lasting, so the question comes how long we have to use Minoxidil? You can use it as long as you want hair. That is the only answer what I give to my patients. And the other treatments are mesotherapy, which will use platelet-rich plasma and detox diet as well as Minoxidil and certain other medications where we use and inject into the skin and then the hair start to grow up. But when do we see these results? In 3 to 6 months we see them and we see persistent results and we have very less failures.
Coming to the hair transplantation, in hair transplantation, we do both methods-
1. FUE [Follicular Unit Extraction] methods
2. Follicular Unit Transplantation
FUE is very advanced, we use advanced machines in it. We get excellent results with hair transplantation. With FUE methods you can hardly make out that there has been any scar or any hair transplant you have done. The older technique which is one of the good methods, that is called the Follicular Unit Transplantation. I choose FUE in youngsters because it gives a lot of benefit for them because they have less scars. So these are the various forms of therapies for hair loss. Fist we have to stop the hair loss then we have to go for the restoration of hair loss and then you can do hair transplantations as well depending on the conditions and requirement.
This is me DR. Raj Kirit. I practice at Celeste's King laser and hair clinic. I am a consultant, trichologist, dermatologist and hair transplant surgeon. I am located in Jubilee Hills, Hyderabad. You can contact me in person for better information and better treatment in my clinic or you can contact through lybrate.com. Thank you.
3572
people found this helpful

Fellowship In Hair Transplantation, DNB (Dermatology), Diploma In Dermatology And Venerology And Leprosy (DDVL), MBBS
A rash is a distinct change noticeable on the skin. The change may be on the skin color or the skin texture. It might make your skin scaly, itchy, lumpy and even irritated. You might get skin rashes if you are allergic to a particular substance, or if you are under some medicine which may have a side effect. Many cosmetics may also trigger skin rashes. Certain diseases like chickenpox or measles also cause the appearance of skin rashes.
In order to deal with skin rashes, here are a few things you could do and use:
Care at home: With a sudden outburst of rashes, wash the affected area with water and mild soap to cool it down. Make sure you don't scratch there even if it itches, as that may cause infection. You may also apply ice to help it cool down. Avoid sunlight as much as you can, as it will aggravate the condition. Wear loose fitting clothes so that there is minimal contact of the fabric and the skin as such contact may make the rash itch. Avoid using perfumes or deodorants as even they might set of the itchy feeling. Use a mild soap while bathing.
Use hydrocortisone cream: Hydrocortisone cream is also known as anti-itching cream. It helps to reduce the itching and redness as well as lessen the swelling. Hydrocortisone is a mild form of corticosteroid. Make sure you don't use it if the affected part is infected or sore because then the results will be the opposite from the one you want.
Use calamine lotions: Calamine lotions will give you relief from the pain caused due to the skin rash. It will also relieve you of the itching and the irritation, which the rash causes. It will also help ooze dry and watery discharge from the rash. If you are pregnant or lactating, consult your doctor before using calamine lotions.
Have antihistamine tablets: If the skin rash is due to an insect bite, then you can take antihistamine tablets for it. These tablets reduce itching and lighten the rash until it disappears.
Even when you are using any of the above medicines, make sure you are not allergic to the ingredients of the medicine as that will just cause more complications. So consult your doctor before using any medicine.
4673
people found this helpful

Fellowship In Hair Transplantation, DNB (Dermatology), Diploma In Dermatology And Venerology And Leprosy (DDVL), MBBS
Dyeing one's hair has become a modern trend. Streaks, highlighting with a blond color or changing the hair color altogether is done often to alter one's looks. However, most hair colors contain chemical ammonia, which causes hair to become brittle and dry. Here are a few tips to color your hair and keep it fabulous, all at the same time. Read on more to find all about it.
Pre color care:
One of the most important things to consider before coloring your hair. Deep condition your hair. Avoid applying chemicals to your hair one month prior to the actual coloring. This helps in reducing the damage your hair takes during coloring. It also revitalizes your hair, which it received via styling or heat.
Manage your hair: Make sure that you manage your hair and go for regular trims or haircuts. It will help in coloring if you do not have to manage split ends or breakage.
Condition your hair: Deep condition your hair to properly boost its strength. Mix banana, egg and yogurt evenly and apply them to your hair. Rinse after an hour. This will make your hair softer and stronger.
Color on non-shampooed hair: Make sure that you apply color on your hair on a day, in which you haven't applied shampoo. It is recommended to not shampoo your hair 2 days prior to coloring as it washes the natural oil present in your hair and causes the coloring to result in excess damage to the hair follicles.
Post-color care:
Rinse hair with a protecting shampoo: After applying color make sure that you only apply color protecting shampoos. This helps the color to set in and does not wash it away. Rinse using cold water.
Wash hair twice a week: Shampooing on a regular basis strips your hair of the natural oils. Restricting it to twice a week ensures that the color on your hair stays for a longer duration.
Deep condition post coloring: Use almond oil, olive oil or coconut oil to deep condition your hair.
Avoid blow drying: Blow drying your hair causes it to be extra dry. This can cause damage to your hair. Let your hair dry naturally or if necessary use a cooler setting on your hair dryer.
3656
people found this helpful

Fellowship In Hair Transplantation, DNB (Dermatology), Diploma In Dermatology And Venerology And Leprosy (DDVL), MBBS
Acne is a condition that affects many people including teenagers and women during their menstruation period. It is characterized by red eruptions that are usually filled with oil, secreted by overactive oil glands in the hair follicles. So what else should you know about acne?
Here are six things you probably did not know about this condition:
Clogged Pores: Acne signifies clogged or blocked pores that are filled with oil and dead skin cells that have not been cleaned out completely. This mixture of oil and dead skin cells blocks the pores, and ends up creating an eruption of red sores called acne and pimples. There is a chance that bacteria may have joined these two substances as well.
Over Treating the Skin: The worst thing that you can do is to touch, pick or even apply too many harsh chemicals to your skin during an acne breakout. These things can actually make the problem worse, and even create scars in the long run. The constant use of cleansers and moisturizers can also have a harsh effect on the skin, due to perfume and chemicals present in such products.
Exfoliation: Using a salicylic acid wash or cleanser first thing in the morning will help in exfoliation, which is a good way to clear those dead skin cells from your skin. This will speed up the process of acne treatment as well, by clearing the pores. Also at night, the use of a medicated cream that contains benzoyl peroxide will help in killing the bacteria, so that there is no infection.
Two Weeks Notice: Trying new products to treat acne is a great idea. But give every new product at least two weeks before you write it off. Usually, any good product will take at least that much time to affect the acne, and clear the pores in an effective way. So before you start changing cleansers and creams every other day, remember to use the two week thumb rule.
Menstrual Cycle: Acne, more often than not, happens about five days before and a few days after the monthly menstrual cycle. So watch out for hormonal imbalances, which can cause acne and pimples. Avoid stress around this time too.
Dermatologist: Visit a dermatologist if regular cleaning and over the counter creams are not working. Persistent acne may turn into infection. Remember to ask your dermatologist for an oil reducing formula too.
Acne is a skin problem that should be treated the right way.
4664
people found this helpful

Fellowship In Hair Transplantation, DNB (Dermatology), Diploma In Dermatology And Venerology And Leprosy (DDVL), MBBS

Fellowship In Hair Transplantation, DNB (Dermatology), Diploma In Dermatology And Venerology And Leprosy (DDVL), MBBS

Fellowship In Hair Transplantation, DNB (Dermatology), Diploma In Dermatology And Venerology And Leprosy (DDVL), MBBS
Hi lybrate-user, you could have so much hair because of the hereditary reason or due to hormonal imbalance, kindly get evaluated by us for the pcos profile and also that you should get a laser done by a dermatologist as the hairs respond only to lasers. These lasers right now available are all advanced and very safe.

Fellowship In Hair Transplantation, DNB (Dermatology), Diploma In Dermatology And Venerology And Leprosy (DDVL), MBBS
View All Feed
Near By Doctors

MBBS Bachelor of Medicine and Bachelor of Surgery, MD - Skin & VD, DDV
Dermatologist
Book Appointment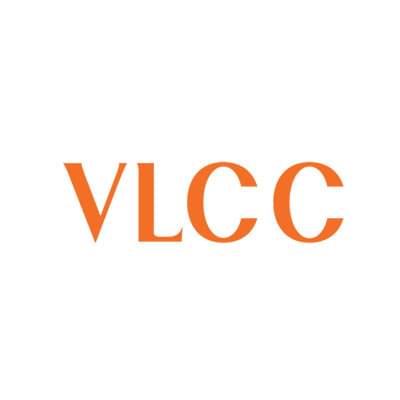 Dermatologist
Vlcc Wellness - Banjara Hills - Hyderabad,
Book Appointment

MD - Dermatology, MBBS
Dermatologist
Dr. Vimala's Skin, Hair & Laser Clinic,
Book Appointment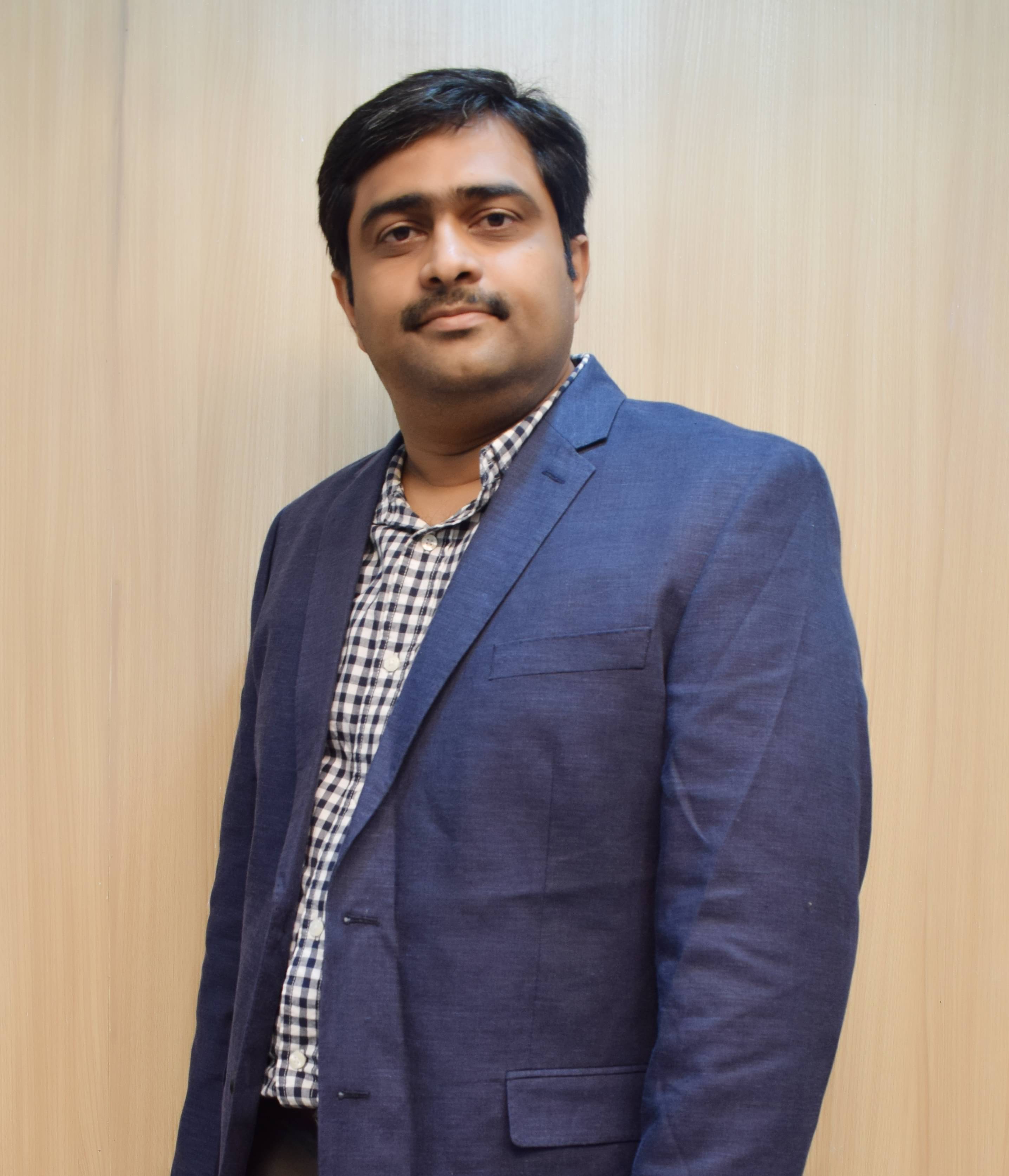 MBBS (Osm), MRCP (UK), MRCP Derm (UK), ABLS (USA), DAAM (USA)
Dermatologist
Saya Skin & Hair Clinic- Dr.Hari K Reddy,
Book Appointment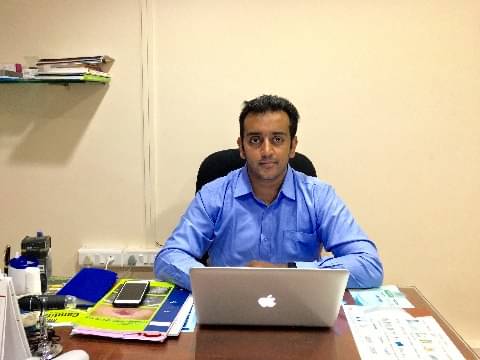 MD - Dermatology, MBBS
Dermatologist
Radiance Skin & Hair Clinic,
Book Appointment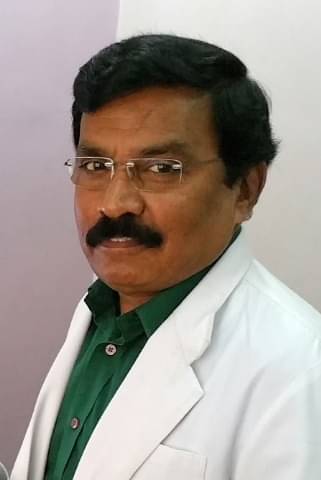 Diploma in Medical Cosmetology, MBBS
Dermatologist
Book Appointment