Personal Statement
To provide my patients with the highest quality healthcare, I'm dedicated to the newest advancements and keep up-to-date with the latest health care technologies.
...more
To provide my patients with the highest quality healthcare, I'm dedicated to the newest advancements and keep up-to-date with the latest health care technologies.
More about Dr. Murthy N V V S
Dr. Murthy N V V S is one of the best General Physicians in Attapur, Hyderabad. You can visit him at Hima Bindu Hospital in Attapur, Hyderabad. Book an appointment online with Dr. Murthy N V V S on Lybrate.com.

Lybrate.com has a nexus of the most experienced General Physicians in India. You will find General Physicians with more than 41 years of experience on Lybrate.com. Find the best General Physicians online in Hyderabad. View the profile of medical specialists and their reviews from other patients to make an informed decision.
Info
Location
Book Clinic Appointment with Dr. Murthy N V V S
3-4-174/10/A, Radhakrishna Nagar, Attapur, Hyderabad

,

Hyderabad
Get Directions
Services
Submit Feedback
Submit a review for Dr. Murthy N V V S
Your feedback matters!
Write a Review
Feed
Nothing posted by this doctor yet. Here are some posts by similar doctors.
Asked for male, 33 years old from Gulbarga

Your foreskin should be able to be fully, freely and painlessly retracted whether flaccid or erect. If not then you are suffering from a developmental abnormality called phimosis.  You will need your foreskin to be freely retractable for proper sexual pleasure since a tight foreskin masks the expected contact between the rim of the glans and the wall of the vagina. There is also a strong possibility that a tight foreskin may get forced back during sex and rip with painful, very bloody and highly embarrassing consequences. It is therefore vital that you take steps to cure your phimosis as soon as possible.  homoepathic treatment cures it without side effects if it has developed later in life. You can Consult me for homoepathic treatment by clicking on consult option..
6
people found this helpful
Shared 2 years ago • Featured Tip
Know Your Headache
What is Headache?
Headache, also known as cephalalgia, is the symptom of pain anywhere in the region of the head.
Approximately 64-77% of people have a headache at some point in their lives.
How does it occur?
1. Traction or dilatation of intracranial or extracranial arteries.
2. Traction of large extracranial veins
3. Compression, traction or inflammation of nerves
4. Spasm and trauma to head muscles.
5. Meningeal irritation and raised intracranial pressure
6. Disturbance of intracerebral serotonergic projections
Causes
May include fatigue, sleep deprivation, stress, the effects of medications, the effects of recreational drugs, viral infections, common colds, head injury, rapid ingestion of a very cold food or beverages, and dental or sinus issues.
There are more than 200 types of headaches. Some are harmless and some are life-threatening. Harmless headache are migraines, tension-type headaches, and cluster headaches
Migraine
If you are having migraine you may feel moderate to severe pain which is pulsating or throbbing type and it occurs 2 to 3 times a week which stays for 4 to 72 hours.It usually occurs on one side but it can swap between attacks. You may feel aura, nausea, vomiting and you will be sensitive to light, sound and smells. Sufferers seek rest in a dark, quiet room.
It is twice more common in females than males.
What Happens during migraine?
Tension-type headache - If you are suffering from tension headache you will feel pain mostly everyday on both side of head, whole head,and neck.it feels pressure and tightness in head.You wont have light and sound sensitivity.
Acupuncture is probably not helpful for tension-type headaches.
Cluster headaches
If you are having excruciating, penetrating, continuous, non-throbbing type of pain you may be suffering from cluster headache. Pain may persist for 15 to 180 minutes.It is periodical type of headache, like you may feel pain on the particular time or on season or on same clock time on each day. Rest of the time the pain will be absent. It is more common in middle aged male smoker.
What triggers your headache?
Foods: spices, wine , chocolate, citrus
Food additives: monosodium glutamate
Sleep: both too much and too little
Stress: mainly offset
Female hormones: fluctuating or falling oestrogen
Secondary Headache-
Systemic Infection
Head Injury
Vascular/ bleeding
Brain tumour
Home remedies
People often use over-the-counter medicines or prescription pain killers to get relief from headaches. But there are many natural remedies that can treat your headache quickly and easily.
Stay Hydrated
Mix equal parts of ginger juice and lemon juice. Consume it once or twice a day.
Menthol and menthone are the primary components of mint which are very effective in alleviating headaches.
Peppermint contains menthol that helps open up clogged blood vessels that cause headaches. It also has calming and soothing effects.
Basil works as a muscle relaxant, making it a helpful treatment for mild headaches caused by tense muscles. Plus, it has calming and analgesic effects.
Simply smelling the soothing scent of lavender essential oil can be of great help in relieving tension headaches. Research suggests that it can also help improve migraine symptoms.
The cold from ice helps reduce inflammation that contributes to headaches. Plus, it has a numbing effect on the pain.
Simply massage your forehead and temples with a few drops of rosemary oil mixed in a tablespoon of carrier oil.
Crush a few cloves gently and put them in a sachet or a clean handkerchief. Inhale the smell of the crushed cloves whenever you have a headache until you get some relief from the pain.
Simply eat an apple with some salt.
Accupuncture: Press and massage the fleshy area between the thumb and index finger, at the highest spot of the muscle when both the thumb and finger are brought close together. Do this for one or two minutes and then repeat on the other hand.
Exercise
Regular exercise can reduce the frequency and intensity of headaches and migraines. When one exercises, the body releases endorphins, which are the body's natural painkillers. Exercise reduces stress and helps individuals to sleep at night. Stress and inadequate sleep are two migraine triggers.
Homeopathic treatment
In order to prescribe a homeopathic remedy, it is crucial to discover what is unique about the way an individual experiences a headache. For example, all migraine sufferers may experience nausea, but a particular individual may feel thirsty for cold drinks with the headache. Thirst for cold drinks is the characteristic symptom that sets one migraine sufferer apart from others.
There are hundreds of possible remedies for the treatment of headaches, so the key is finding which homeopathic remedy most closely matches your symptoms.
Belladonna, Glonoine, Sanguinaria, Nux Vomica etc are the medicines for the headache.
Facts-
First Headache is worst headache.
Sudden onset headache is a red flag.
In 99.9% of people with headache there is no sign of tissue damage.
Injuring the brain itself does not cause pain - it causes altered brain function, however the membrane and blood vessels of the brain are very pain sensitive.
3
people found this helpful
Asked for Male, 29 years old from Bangalore

Take protien rich diet. and use the following for good resul. 1.Farbah oil for local application and get redult soon. .2. Gadar forte capsule..B.D
14
people found this helpful
Shared 7 months ago • Featured Tip

B.A. Hons . Psychology, MA Psychological Counseling, EDM Psychological Counseling, Trauma Specialist, MPhil Clinical Psychology
Raising a child with dyslexia can stir up a lot of emotions. You may look ahead and wonder if this learning issue will affect your child's future. But dyslexia is not a prediction of failure. Dyslexia is quite common, and many successful individuals have dyslexia.
Research has proven that there are different ways of teaching that can help people with dyslexia succeed. There's a lot you can do as a parent too.
What are the symptoms of dyslexia?
Because dyslexia affects some people more severely than others, your child's symptoms may look different from those in another child. Some kids with dyslexia have trouble with reading and spelling. Others may struggle to write or to tell left from right.
Dyslexia can also make it difficult for people to express themselves clearly. It can be hard for them to structure their thoughts during conversation. They may have trouble finding the right words to say.
Others struggle to understand what they're hearing. This is especially true when someone uses nonliteral language such as jokes and sarcasm.
The signs you see may also look different at various ages. Some of the warning signs for dyslexia, such as a speech delay, appear before a child reaches kindergarten. More often, though, dyslexia is identified in grade school. As schoolwork gets more demanding, trouble processing language becomes more apparent.
Here are some signs to look out for:
Warning Signs in Preschool or Kindergarten
Has trouble recognizing the letters of the alphabet
Struggles to match letters to sounds, such as not knowing what sounds b or h make
Has difficulty blending sounds into words, such as connecting C-H-A-T to the word chat
Struggles to pronounce words correctly, such as saying 'mawn lower' instead of 'lawn mower'
Has difficulty learning new words
Has a smaller vocabulary than other kids the same age
Has trouble learning to count or say the days of the week and other common word sequences
Has trouble rhyming
Warning Signs in Grade School or Middle School-
Struggles with reading and spelling
Confuses the order of letters, such as writing 'left' instead of 'felt'
Has trouble remembering facts and numbers
Has difficulty gripping a pencil
Has difficulty using proper grammar
Has trouble learning new skills and relies heavily on memorization
Gets tripped up by word problems in math
Has a tough time sounding out unfamiliar words
Has trouble following a sequence of directions
Warning Signs in High School-
Struggles with reading out loud
Doesn't read at the expected grade level
Has trouble understanding jokes or idioms
Has difficulty organizing and managing time
Struggles to summarize a story
Has difficulty learning a foreign language
Skills that are affected by Dyslexia-
Dyslexia doesn't just affect reading and writing. Here are some everyday skills and activities your child may be struggling with because of this learning issue:
General:
Appears bright, highly intelligent, and articulate but unable to read, write, or spell at grade level.
Labelled lazy, dumb, careless, immature, "not trying hard enough," or "behavior problem."
Isn't "behind enough" or "bad enough" to be helped in the school setting.
High in IQ, yet may not test well academically; tests well orally, but not written.
Feels dumb; has poor self-esteem; hides or covers up weaknesses with ingenious compensatory strategies; easily frustrated and emotional about school reading or testing.
Talented in art, drama, music, sports, mechanics, story-telling, sales, business, designing, building, or engineering.
Seems to "Zone out" or daydream often; gets lost easily or loses track of time.
Difficulty sustaining attention; seems "hyper" or "daydreamer."
Learns best through hands-on experience, demonstrations, experimentation, observation, and visual aids.
Vision, Reading, and Spelling Skills:
Complains of dizziness, headaches or stomach aches while reading.
Confused by letters, numbers, words, sequences, or verbal explanations.
Reading or writing shows repetitions, additions, transpositions, omissions, substitutions, and reversals in letters, numbers and/or words.
Complains of feeling or seeing non-existent movement while reading, writing, or copying.
Seems to have difficulty with vision, yet eye exams don't reveal a problem.
Extremely keen sighted and observant, or lacks depth perception and peripheral vision.
Reads and rereads with little comprehension:
Spells phonetically and inconsistently.
Hearing and Speech Skills
Has extended hearing; hears things not said or apparent to others; easily distracted by sounds.
Difficulty putting thoughts into words; speaks in halting phrases; leaves sentences incomplete; stutters under stress; mispronounces long words, or transposes phrases, words, and syllables when speaking.
Writing and Motor Skills:
Trouble with writing or copying; pencil grip is unusual; handwriting varies or is illegible.
Clumsy, uncoordinated, poor at ball or team sports; difficulties with fine and/or gross motor skills and tasks; prone to motion-sickness.
Can be ambidextrous, and often confuses left/right, over/under.
Math and Time Management Skills
Has difficulty telling time, managing time, learning sequenced information or tasks, or being on time.
Computing math shows dependence on finger counting and other tricks; knows answers, but can't do it on paper.
Can count, but has difficulty counting objects and dealing with money.
Can do arithmetic, but fails word problems; cannot grasp algebra or higher math.
Memory and Cognition:
Excellent long-term memory for experiences, locations, and faces.
Poor memory for sequences, facts and information that has not been experienced.
Thinks primarily with images and feeling, not sounds or words (little internal dialogue).
Behavior, Health, Development and Personality
Extremely disorderly or compulsively orderly.
Can be class clown, trouble-maker, or too quiet.
Had unusually early or late developmental stages (talking, crawling, walking, tying shoes).
Prone to ear infections; sensitive to foods, additives, and chemical products.
Can be an extra deep or light sleeper; bedwetting beyond appropriate age.
Unusually high or low tolerance for pain.
Strong sense of justice; emotionally sensitive; strives for perfection.
What can be done at home for dyslexia?
Helping your child with dyslexia can be a challenge, particularly if you're never been confident in your own reading and writing skills. But you don't have to be an expert to help work on certain skills or strengthen your child's self-esteem.
Keep in mind that kids (and families) are all different, so not all options will work for you. Don't panic if the first strategies you try aren't effective. You may need to try several approaches to find what works best for your child. Here are some things you can try at home:
Read out loud every day
Tap into your child's interests
Use audiobooks
Look for apps and other high-tech help
Focus on effort, not outcome
Make your home reader-friendly
Boost confidence
What can make the journey easier?
Dyslexia can present challenges for your child and for you. But with the proper support, almost all people with dyslexia can become accurate readers. Your involvement will help tremendously.
Wherever you are in your journey, whether you're just starting out or are well on your way, this site can help you find more ways to support your child. Here are a few things that can help make the journey easier:
Connect with other parents. Remember that you're not alone. Use our safe online community to find parents like you.
Get behavior advice. Parenting Coach offers expert-approved strategies on a variety of issues that can affect children with dyslexia, including trouble with time management, anxiety and fear, frustration and low self-esteem.
Build a support plan. Come up with a game plan and anticipate what lies ahead.
Understanding dyslexia and looking for ways to help your child is an important first step. There's a lot you can do just don't feel you have to do everything all at once. Pace yourself. If you try a bunch of strategies at the same time, it might be hard to figure out which ones are working. And do your best to stay positive. Your love and support can make a big difference in your child's life. In case you have a concern or query you can always consult an expert & get answers to your questions!
3976
people found this helpful

You need to try some exercise like yoga or walking, have plenty of water and timely good intake, once get your sugar check done.
1
person found this helpful
Asked for Male, 26 years old from Jalandhar

MD-Ayurveda, Bachelor of Ayurveda, Medicine & Surgery (BAMS)
Hello- Alcohol intake reduces testosterone level production in the body thus decrease libido. Start herbal aphrodisiac medicine to neutralize the bad effect of alcohol on your genitals and boost up your sexuality.
6
people found this helpful
View All Feed
Near By Doctors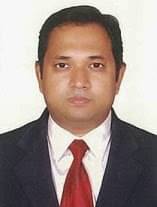 FHM Fellowship In HIV Medicine, MD, MBBS
General Physician
Book Appointment