Personal Statement
I pride myself in attending local and statewide seminars to stay current with the latest techniques, and treatment planning.
...more
I pride myself in attending local and statewide seminars to stay current with the latest techniques, and treatment planning.
More about Dr. Kiran
Dr. Kiran is a popular Dentist in Kukatpally, Hyderabad. She has helped numerous patients in her 19 years of experience as a Dentist. She is a qualified BDS, MDS - Pedodontics . You can consult Dr. Kiran at Kiran Dental Hospital in Kukatpally, Hyderabad. Don't wait in a queue, book an instant appointment online with Dr. Kiran on Lybrate.com.

Lybrate.com has a nexus of the most experienced Dentists in India. You will find Dentists with more than 34 years of experience on Lybrate.com. You can find Dentists online in Hyderabad and from across India. View the profile of medical specialists and their reviews from other patients to make an informed decision.
Info
Education
BDS - Rajiv Gandhi dental collage - 2000
MDS - Pedodontics - N T R University - 2012
Location
Book Clinic Appointment with Dr. Kiran
Beside Bank Of Maharashtra, K P H B Colony, Road No 4, Kukatpally, Kukatpally

,

Hyderabad
Get Directions
Services
Submit Feedback
Feed
Nothing posted by this doctor yet. Here are some posts by similar doctors.
Mouth ulcers. May be due to indigestion, constipation and any deficiency. Homoeopathy has good treatment without causing adverse effects. Take homoeopathic medicine merc sol 200 once daily in the morning and give feedback after 6 days.
Honey and pepper are simple phlegm remedies. Mix a pinch of pepper to a spoon of honey and have this mixture twice a day for a week. Another simple measure is to cut a slice of lemon, sprinkle it with salt and pepper, and suck on the lemon slice. This will help to clear the throat easily. A tonic made out of ginger, onion, and sugar is a very effective home remedy for phlegm. You will need to clean and finely chop a small onion. Place this in a bowl along with a teaspoon of grated ginger and two spoons of sugar. Toss the mixture well and then keep it aside for 20 minutes. Sugar is a humectant which means that it helps to draw out the liquid from within the onion and garlic. You will find that the tonic is sweet and does not have the pungent taste and aroma of onions. Onions and garlic are rich in several compounds that act as natural antibiotics. This can also be used as a tonic for phlegm in kids as its sweet taste is quite irresistible to children. This tonic helps to bolster the immune system and thus helps to reduce the severity of the infection. It also helps to increase the fluidity of the phlegm and allows it to be easily expelled from the body. The tonic also helps to soothe the throat which makes it especially effective in treating a sore throat.
2
people found this helpful
माउथ अल्सर एक ऐसी बीमारी है जिसका लक्षण हमें आसानी से नजर आ जाता है. जैसे कि होठों, मसूढ़े और मुंह के किसी अन्य हिस्सों में कोई सफेद घाव का दिखना, मुंह से खून का निकलना या फिर खाते समय मुंह में जलन सा महसूस होना. इन लक्षणों के नजर आते ही तुरंत डॉक्टर से संपर्क करना चाहिए. इससे फायदा ये होगा कि यदि आप समय से डॉक्टर के पास जाएंगे तो हफ्ते-दस दिन में ठीक हो जाएंगे. यदि आप समय से इसका इलाज नहीं कराते हैं तो कभी-कभी ये कैंसर का कारण भी बन सकता है. मुंह में होने वाले अल्सर के कुछ उपचार हम आपको बता देते हैं जिससे आप राहत महसूस करेंगे.
तीन प्रकार का होता है माउथ अल्सर
1. गंभीर अल्सर
जैसा कि नाम से ही स्पष्ट है कि आमतौर से होने वाले अल्सर से आकार में बड़ा होता है. आपको बता दें कि ये गंभीर अल्सर 10 में से 1 व्यक्ति को ही होता है. लेकिन जब आपको पता चले कि आपको गंभीर अल्सर है तो तुरंत किसी अच्छे डॉक्टर से संपर्क करना चाहिए.
2. सामान्य अल्सर
अल्सर से पीड़ित होने वाले ज्यादातर लोग सामान्य अल्सर से ही प्रभावित होते हैं. इसके नाम से भी स्पष्ट है कि ये आकर में ज्यादा बड़ा नहीं होता है और लगभग 10 दिन में ठीक भी हो जाता है.
3. हेरपेटीफॉर्म अल्सर
हेरपेटीफॉर्म अल्सर का दूसरा नाम पिनप्वाइंट अल्सर भी है. ये लगभग 3 मिमी आकार का होता है. आमतौर पर 10 से 40 वर्ष के आयुवर्ग के बीच होने वाले इस अल्सर से मात्र 10 प्रतिशत लोग ही प्रभावित हैं. ये बच्चों और बूढों में न के बराबर ही होता है.
ये हैं मुख्य लक्षण
1. मुंह में अल्सर होने से खाते और पीते समय बहुत ज्यादा दर्द होता है.
2. व्यवहार में चिडचिड़ापन आने लगता है.
3. आपको हमेशा लगेगा कि आप थके हुए हैं.
4. मुंह के घाव में लालपन नजर आने लगता है.
कैसे करें उपचार
1. माउथ अल्सर के मरीजों को को खाने में विटामिन-सी का प्रयोग करना चाहिए. इसके लिए आप दो-तीन गिलास संतरे का जूस प्रतिदिन पिएं. आप टमाटर से भी विटामिन सी प्राप्त कर सकते हैं.
2. जितना हो सके ज्यादा मसालेदार और तले-भुने खाद्य पदार्थों से परहेज करें.
3. ऐसे में आपको ज्यादा से ज्यादा मात्रा में फलों का सेवन करना चाहिए और खूब पानी पीना चाहिए.
4. जितना हो सके हरी सब्जियों का भरपूर सेवन करने से लाभ मिलता है.
5. यदि आप खाना खाते समय खाने में कच्चे प्याज का इस्तेमाल करें तो और बेहतर होगा.
6. माउथ अल्सर के पीड़ितों को दूध से बने खाद्य पदार्थों जैसे कि दही, बटर मिल्क और पनीर आदि इतेमाल में लाना चाहिए.
7. मासाहारी भोजन अम्लीय स्वभाव का होता है इसलिए मुंह के अल्सर पीड़ितों को इसके इस्तेमाल से बचना चाहिए.
8. मुंह की सिकाई करने के लिए आपको दिन में दो से तीन बार तक गरारा करना चाहिए.
9. सबके घरों में आसानी से उपलब्ध तुलसी के कुछ पत्ते चबाने से भी राहत मिलती है.
11. ऐसे पदार्थ जिन्हें खाने से मुंह में जलन होने या दांतों में फंसने की संभावना हो, उसे खाने से बचना चाहिए. जैस आपको अल्सर के ठीक होने तक मदिरा तथा चॉकलेट से दूर रहना चाहिए.
12. अल्सर में जलन कम करने के लिए ग्लिसरीन में हल्दी का पाउडर मिलाकर उससे अल्सर वाली जगह पर धीरे-धीरे मालिश करें. इसके करीब 15-20 मिनट बाद इसे साफ कर लें.
13. एक उपाय ये भी है कि एक कप पानी में एक चम्मच धनिया पाउडर मिलाकर उबाले. इसके बाद जब पानी ठंडा हो जाए तो उससे दिन में दो से तीन बार गरारे करने से भी राहत मिलती है.
14. पानी की कुछ बूंदों में एक चम्मच बेकिंग सोडा के साथ मिलाएं और उसे अल्सर वाली जगह पर दो-तीन बार लगायें और 15 मिनट बाद उसे अच्छे से साफ कर लें.
15. खाना खाने के बाद हर्बल चाय पिने से भी माउथ अल्सर में आराम मिलता है.
कैसे होता है माउथ अल्सर
1. बहुतायत मात्रा में तला-भुना और मसालेदार भोजन करने से.
2. ज्यादा मात्रा में अम्लीय पदार्थों के सेवन से.
3. दांतों की नियमित और उचित तरीके से सफाई नहीं करने से.
4. गाल भीतर से बार-बार कटने से भी इसके संक्रमण को फैलने की आशंका होती है.
5. जिस चीज को खाने से एलर्जी है उसे बार-बार खाने से भी इसके होने की संभावना होती है.
6. जब आपके शरीर में विटामिन बी और आयरन की मात्रा सामान्य से कम होती है.
15
people found this helpful
Dental problems can be very painful and take the smile off your face completely. Those who have experienced sensitivity would vouch for it. It just will not allow you to enjoy the hot coffee or a favourite sweet or a cold smoothie. The pain that shoots down the tooth after any of these would leave the person shuddering.
The tooth has 3 layers, from the outside in these are the enamel, the dentin and the pulp. The outermost enamel is mineralized and the hardest structure in the body. The next layer, dentin, has fine tubules and when the enamel is worn off exposing the dentin, sensitivity sets in. The enamel is thinner in some portions of the tooth like the neck and the roots, therefore sensitivity onset is quicker in these areas.
Some of the common reasons for sensitivity are listed below:
Tooth decay: As caries progresses from enamel to dentin, sensitivity sets in, especially to hot and cold foods.
Wear and tear: Excessive brushing of teeth can lead to wearing of teeth, especially near the neck areas, leading to loss of enamel and resulting in sensitivity.
Dental damage: Chipped or broken tooth can lead to sensitivity.
Gingival disease: This leads to loss of gum cover over the tooth, leading to exposure of dentin and therefore sensitivity.
Bruxism: Clenching of teeth, common in people with high levels of stress, can lead to enamel wearing and subsequent sensitivity.
Dental treatment: Some dental procedures like scaling, crowns, root planing, and some fillings can cause transient sensitivity.
Highly acidic food items: Citrus fruits, tomatoes, tea, etc. can lead to tooth sensitivity.
Bleaching agents: Most tooth whitening agents result in sensitive teeth.
Excessive use of mouthwash: The mouth rinses contain high amount of alcohol which can also lead to tooth sensitivity.
Management: As with all health conditions, the first step in management is to identify the problem. Whether it is dental decay or recent dental treatment, food habits or tooth whitening agents, the cause needs to be identified and then treatment begun accordingly.
For lost enamel, be it decay or damage, the tooth again needs to be restored to its original form to cover the dentinal tubules and reduce sensitivity.
For habits, be it food related or bruxism, in addition to treating the tooth, the habit per se needs to be addressed to prevent recurrence.
For associated dental products like whitening agents or mouth rinses, talk to a dentist to switch to a less harmful product.
De-sensitizing pastes are also available that can be used on a regular basis to reduce the problem.
Tooth sensitivity is annoying, but there are ways to manage it effectively, please get in touch with your dentist, today!
5877
people found this helpful
Good morning lybrate-user Thanks for the query As per your words it seems you are having a carious tooth and carries have involved the inner layer (Dentien) of your tooth that's why you feel senstivity. No it will not repair on it's own, you need to visit your Dentist where he will remove the carious tooth structure and restore your tooth with restorative material (Filling) Regards
Well first of all maintain your oral hygiene. Brush atlst twice daily. At night brush with baking soda and rinse your mouth with lemon water. With this you need proper long term homoeopathic treatment for permanent solution of your problem. So you can contact me.
1
person found this helpful
stop immediately, other wise you will face lot of problem. you are already started faceing problem. thanks
2
people found this helpful
Dear lybrate-user quit antibiotics n have lots of fluids sometimes antibiotics worsens the case. Try antioxidants n apply stolin gumpaint.
kindly get cleaning and polishing done by dentist..as you might have tartar/deposit on your teeth. and use mouthwash for one month rinse two times a day...
1
person found this helpful
View All Feed
Near By Doctors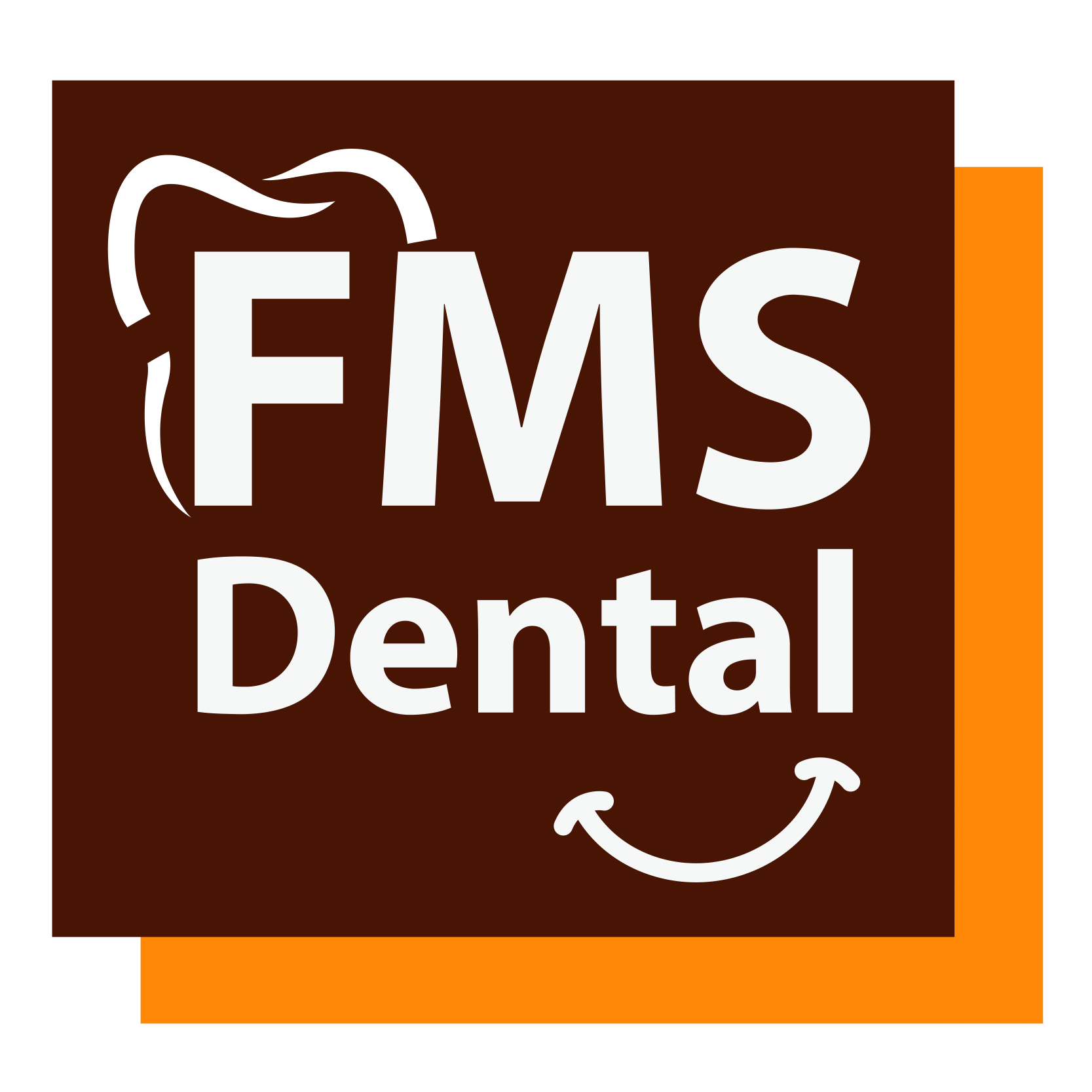 BDS (Implantologist)
Dentist
FMS Dental Hospital - Kukatpally Branch,
Book Appointment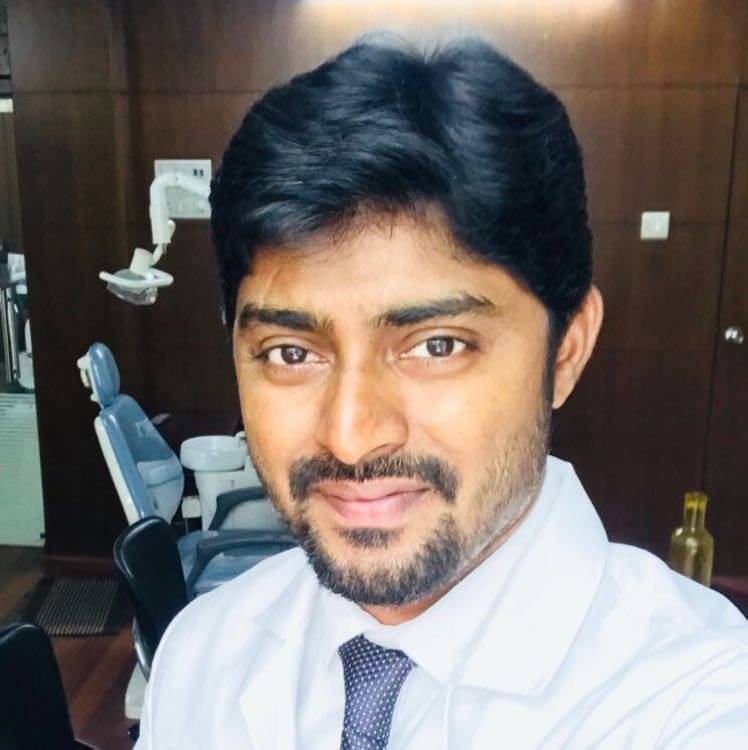 BDS
Dentist
Dental City Super Speciality Dental Hospital,
Book Appointment