Personal Statement
I pride myself in attending local and statewide seminars to stay current with the latest techniques, and treatment planning.
...more
I pride myself in attending local and statewide seminars to stay current with the latest techniques, and treatment planning.
More about Dr. K R Parameshwar Reddy
Dr. K R Parameshwar Reddy is one of the reputed Oral and Maxillofacial Surgeon, based in Kukatpally, Hyderabad. He has been in this field for the past 11 years and is attached to the Kakatiya Superspeciality Dental Clinic in Hyderabad. He also practices at Rushi's Dental Clinic and Trauma Care Center in Trimulgherry, and Sunshine Dental Care in Alwal, both in Hyderabad. Dr. K R Parameshwar Reddy completed the Bachelor's Degree in Dental Surgery from Dr. Shamala Reddy Dental College Hospital and Research Centre, Bangalore in 2005. He did his post-graduation in 2005 with a specialization in Oral and Maxillofacial Surgery from the Oxford Dental College in Bangalore. He was an Associate Professor in Oral and Maxillofacial surgery at Mallawk Reddy Institute of Dental Science. He is a member of the Indian Dental Association and the Association of Oral and Maxillofacial Surgeons of India. He has specialised in various fields like Dental Services, Dental Ceramics, Teeth Whitening and Teeth Straightening through processes like Conventional Braces and Invisalign. He also provides services like Dental Screening and Prophylaxis, Dental Fillings, Facial Trauma, Oral Surgery, Crowns, Bridges Fixing etc. He makes it a point to attend almost all the local and regional seminars in order to stay up to date with the latest techniques in dental treatment.
Info
Education
MDS - Oral & Maxillofacial Surgery - The Oxford Dental College - Bangalore - 2010
BDS - Dr. Shamala Reddy Dental College Hospital and Research Centre - Bangalore - 2005
Professional Memberships
Indian Dental Association
Association of Oral and Maxillofacial Surgeons of India
Location
Book Clinic Appointment with Dr. K R Parameshwar Reddy
Door No 2 - 22 - 153/3, 'Y' Junction, Near Hanuman Temple, Subhodaya Colony Beside Bhagya Nagar Colony, KPHB

,

Hyderabad
Get Directions



Plot No: 42 P & T Colony, Opp. Lane SBI, Beside Wellhome, Thiromalgerry

,

Secunderabad
Get Directions
Consult Online
Text Consult
Send multiple messages/attachments. Get first response within 6 hours.
7 days validity
•
₹150 online
Consult Now
Phone Consult
Schedule for your preferred date/time
15 minutes call duration
•
₹200 online
Consult Now
Video Consult
Schedule for your preferred date/time
15 minutes call duration
•
₹250 online
Consult Now
Services
Submit Feedback
Submit a review for Dr. K R Parameshwar Reddy
Your feedback matters!
Write a Review
Patient Review Highlights
"Practical"
2 reviews
"Very helpful"
1 review
"Caring"
1 review
Feed
We all desire and do many things to get a bright, white smile. So, how about adding a small tinkle that would flash every time you smile? Teeth jewelry is gaining popularity and includes placing diamonds or gems on the teeth. The idea of flashing a red ruby or a blue sapphire only adds to the joy that is revealed through the smile.
Tooth gems are colorful crystal glasses mounted on a thin aluminum foil which can be used on the teeth. Unlike body tattoos and piercings, there is no invasive procedure involved in dental jewelry placement and is therefore much safer. There is no drilling required, no pain, and hardly any extra maintenance after their placement. These gems or crystals can be placed even for special occasions and removed later.
Here is how it is applied: Once the patient has agreed to go for a tooth jewelry, given them various options to finally arrive at the color, size, and shape of the jewelry. The following is a step-by-step approach for placing it on the tooth.
The tooth is completely dried, isolated, and cleaned with a polishing paste
Tooth is etched with 37% orthophosphoric acid for about 30 seconds. This will improve the bonding of the jewelry to the tooth structure
The etchant is then rinsed off with water and the tooth is again dried for about 10 seconds
A light-curing bonding agent is applied on the tooth, left in place for about 20 seconds, light-cured, rinsed off and dried again
Place a small amount of flow composite on the tooth surface
Using a small forceps, pick up the jewel to be placed on the tooth without touching with fingers. Avoid skin contact especially on the back of the jewel. Position it in the desired way and apply gentle pressure
The jewel should be in close contact with the enamel, pushing out the excess composite material from the tooth structure
While still in the dental chair, show it to the patient on a mirror and make minor adjustments if required
Once the final position is achieved, cure the composite thoroughly for about 60 seconds. Cure it from all side including the back of the tooth.
It takes about 4 minutes for the entire placement easy, is it not?
Complications:
Lost jewelry due to aspiration
Chronic irritation to the adjacent mucosa (especially lips or tongue)
Tooth fracture due to weakened natural tooth structure, especially if the chosen jewelry size is slightly bigger
3542
people found this helpful
Many people bite nails when they are anxious or stressed. However, knowing its harmful effects will only increase their anxiety and stress. About 30% of children, 45% of teenagers and 25% of young adults have the habit of biting their nails. Nail biting is one habit which sets in due to various reasons and just continues due to nervousness, boredom, frustration or stress. People tend to unconsciously bite their nails and over a period of time, it becomes very difficult to get rid of the habit.
A good understanding of the harmful effects of biting nails, to the overall health and oral health, can be a good starting point to quitting the habit. The harmful effects of nail biting on oral health effects are listed below:
Source of infection: The fingernails are more difficult to clean than the fingers and the rest of the hand. Therefore, there is a good amount of bacteria residing there, which get into your mouth and your stomach when you bite nails. The next time you wonder why your stomach is upset, take a good look at your nails.
Tooth chipping: The enamel is thinnest at the tip of the front teeth. When biting nails, there is a constant pressure on this thin enamel which can chip after a certain point of time. Another way that a tooth chips is because of the pressure when biting a nail. The tooth can hit hard on the opposing tooth, leading to a fracture or chipping.
Altered shape of the teeth: In many cases, the front teeth appear worn off or are squared. This is because there is always pressure on the teeth from the nails.
Induce gap between the front teeth: When nail biting continues for years at a stretch, the two front teeth can develop a gap between them.
Tooth sensitivity: With the enamel wearing off, the dentin is exposed and this can cause tooth sensitivity in many people.
Joint problems: The temporomandibular joint (TMJ) near the ears helps in opening and closing the mouth. Constant pressure on the joint due to nail biting leads to inflammation of the joint which can cause ear ache, headaches, improper closing of the jaw and clicking sounds.
Delay treatment with braces: A person with braces with a nail biting habit will have very bad consequences. There is pressure from both the braces and the biting. This could also lead to the failure to correct the misaligned teeth.
How to manage this habit?
Identify the root cause of the habit
Identify alternate ways to manage stress (exercise, yoga, hobby, etc.)
A nail polish that has a bitter or offensive taste or smell
Well manicured and painted nails, which you won't feel like biting
Get family and friends to remind or chide you, whichever works. If you wish to discuss about any specific problem, you can consult a Dentist.
5128
people found this helpful
The habit of thumb sucking is very common in many toddlers and babies, but often disturbs the parents to a great extent. Before dealing with this habit, it is very imperative for parents to understand the cause of this behavior. The tendency of thumb sucking is quite normal for the babies as it makes them feel comforting.
Problems that occur with thumb sucking
There are certain problems that occur if the baby develops the habit of prolonged thumb sucking. The problem that occurs mainly on sucking the thumb for longer time is with the teeth of the toddlers which may result in speech problems. Some babies get over this habit of thumb sucking on their own without any adverse after affects. However, sometimes prolonged thumb sucking may result in irritation on the skin or lead to peeling off of the skin, causing discomfort and pain to the child. There are chances that even the nails on the fingers grow in a crooked manner because of infection caused by thumb sucking.
How to get your child to leave thumb sucking habit?
Parents must in any case not force their toddlers to stop this habit or get upset with them, as it can cause the toddler to develop this habit all the more.
A child mainly sucks his thumb for comfort, and the habit can be stopped by diverting their mind and offering the child a soft toy or giving them a special blanket.
It is better to give the toddler something to hold which makes him feel secure and comfortable.
It is very important to assess whether it is a problem before stopping the habit of thumb sucking. But if the habit continues, it may affect the alignment of the teeth.
It is always better to make use of ways like positive reinforcement and encouraging behavior change in your child. Parents must set up a reward system and take a note of the days the child does not suck his thumb. It is important that parents praise their child verbally and give them some reward at the end of the month.
The best and simple way to quit the habit of thumb sucking is to cover the thumb with a thumb guard or mittens.
The best way to help your child quit the habit would be to distract him or her and involve them in activities that would require the use of both the hands. Parents can keep their child busy by giving them puzzles or blocks to play. If you wish to discuss about any specific problem, you can ask a free question.
3466
people found this helpful
A sparkling set of shiny white teeth can make a smile more appealing and infectious. Yellow teeth can be extremely embarrassing and annoying. The important dental tissues that make up a tooth include the Enamel, Dentin, Cementum and the Pulp, of these four tissues, the enamel (the white and hard teeth surface) and the dentin (pale brown) are responsible for the tooth colour. Any damage to these two tissues bring about teeth discolouration and factors that contribute significantly towards yellowing of teeth include:
Poor dental care and hygiene like improper and inadequate flossing and brushing techniques.
Unhealthy lifestyle habits like chewing of tobacco and betel nuts, smoking, excessive consumption of alcohol, tea and coffee.
Certain medical conditions and treatments (chemotherapy and radiation) can adversely affect the dentin and the enamel. Antihistamines are also known to stain the teeth. It is best to avoid mouth washes containing Cetylpyridinium Chloride.
With age, the enamel tends to thin naturally exposing the dentin that lies underneath it.
Fluoride intake in excess can stain and discolour the teeth.
Yellow or discoloured teeth can also be genetic.
Yellow teeth, though frustrating, can be fully treated. The mode and success of the treatment is largely influenced by the extent of the teeth discolouration.
Avoid smoking and chewing of tobacco as much as possible. Control the intake of drinks and foods that can stain and discolour your teeth.
Practice healthy dental hygiene. Brush your teeth twice daily.
Some whitening agents (over-the-counter) can be effectively used to treat yellow teeth.
Dental veneers are a great way to deal with yellow teeth.
For a healthy set of white teeth with pearly shine, consult a dentist every six months.
In addition, several natural and homemade remedies can also prove to be beneficial
Nothing can treat yellow teeth more effectively than baking soda. Brushing your teeth with toothpaste mixed with baking soda (about a quarter teaspoon) can do the yellow teeth a world of good. Using a mixture of baking soda with vinegar (white), lemon juice and hydrogen peroxide is an effective natural remedy.
A healthy practice to get rid of yellow teeth is to rub the teeth with orange peel every night.
Rubbing the teeth with Strawberry paste will help to reduce the yellow stain greatly.
The benefits of lemon are known to all. Brush your teeth with a mixture of lemon juice and salt. Wash it off after a few minutes and the yellow tinge will be a thing of the past.
Charcoal, Apples and Basil leaves are powerful natural ingredients to treat yellow teeth.
Your smile is precious! Do not lose it to yellow teeth.
3421
people found this helpful
Dental implants are surgical fixtures that are inserted into the jawbone to allow fusing over a span of few months. The implant works as a root replacement for a missing tooth. Eventually, this artificially placed tooth root helps in holding the bridge (partial denture) or the replacement tooth firmly. Dental implants are even designed to match your natural teeth, rendering a strong foundation to both the removable and the fixed replacement teeth.
Are you a candidate for Dental Implants?
Dental implants are used to replace a single tooth, several teeth, or all of the teeth. The goal of teeth replacement is to restore function as well as esthetics.
When it comes to tooth replacement, dental implants is of the three options available. Deciding on which option to choose depends on many factors. Specifically for dental implants, these factors include:
location of missing tooth or teeth,

quantity and quality of the jawbone where the dental implant is to be placed,

health of the patient,

cost,

patient preference.
A dental surgeon examines the area to be considered for the dental implant and makes a clinical assessment of whether the patient is a good candidate for a dental implant.
Here are a few advantages of getting a dental implant done:
Improved Appearance: Dental implants provide an almost natural look to the teeth. Since they are designed in a way to amalgamate with your bone, they subsequently become permanent.

Enhanced Speech: Dental implants let you speak effortlessly and without the scare of your teeth slipping inside the mouth and meddling with your speech; which is otherwise a common phenomenon with ill-fitted dentures.

More Comfort: Since the implants become a part of you, they do away with the hassles accompanying removable dentures.

Easier Eating: Sliding dentures might pose difficulty while chewing. Dental implants help you with an almost painless eating experience owing to the fact that they function just the way your original teeth would.

Improved Oral Health: There is no need of reduction or alteration of the surrounding teeth in order to support the implants. Hence most of the teeth are left just as they are, improving one's oral hygiene.

Durability: Implants are tough and resistant, and can last a lifetime if taken proper care of.

Convenience: Dental implants spare one the inconvenience that is so common with removable dentures and at the time of fixing them to their place with messy adhesives.
Healthy gums and strong jaw bones are the only two requisites for a dental implant. Maintaining good oral hygiene and visiting or consult a dentist regularly should be at the top of the priority list after getting the implants done. However, one needs to put in the same amount and quality of care (read brushing and flossing) to the dental implants as one would've had to his/her original teeth. A thorough rinse with the help of an antibacterial mouth wash is a must along with periodic dental check-ups.
3212
people found this helpful
Mouth breathing in children is very common and while a kid with open mouth might seem cute, it is not always the case. The parents need to be made aware that a child breathing through the mouth all the time is not normal and it is high time they find a way to manage it.
A little understanding of the effects of the mouth breathing habit on the child's health in general and oral health in particular can be an eye-opener for the parent. For an educated person, there are obvious symptoms, which indicate that the child is a mouth-breather.
These symptoms include:
Dryness of the lips
Crowding of the front teeth
Sleeping with the mouth open
Recurrent infections of the airways including sinusitis and middle ear infections
Common causes include:
Chronic nasal obstruction/congestion because of which the child is not able to get enough oxygen through the nose.
Enlarged tonsils or adenoids
Thumb or finger-sucking habit
Recurrent respiratory infections
Effects of mouth breathing on oral health:
Mouth breathing may seem like a harmless habit, but has serious effects on the oral and dental health of the child. Some of them are discussed below.
Dry mouth: A constantly open mouth can lead to drying up of the saliva. This in turn leads to reduced effects of saliva including the flushing effect on the bacteria and the food deposits. This leads to increased chances of tooth decay and gum diseases.
Tooth decay: With reduced saliva, the pH remains acidic for a longer period of time, leading to increased chances of tooth decay.
Gum diseases: Reduced amounts of saliva also leads to increased gum disease and periodontal disease as the bacteria are not removed and have a conducive environment to act upon.
Facial development: A mouth breathing child maintains a different posture than a nose breather. This leads to a narrow and long face, flattened nose, smaller nostrils, reduced facial tone, thin upper lip, pouty upper lip, and a small lower jaw.
Speech: An open mouth causes the tongue to thrust into the palate when talking. This leads to altered pronunciation of some sounds; especially and can cause lisping.
Braces: Mouth breathing causes multiple challenges including prolonged treatment period, inability to close the gaps, reduced stability of the realigned teeth, and increased chances of relapse. The added complication of increased gum disease and tooth decay makes it worse. The habit needs to be corrected first before going in for braces.
If that sounds like a long list, they are not all inclusive. Early intervention in the habit can correct and negate all these effects. Talk to your dentist to know how to help your mouth breathing child.
4856
people found this helpful
Near By Doctors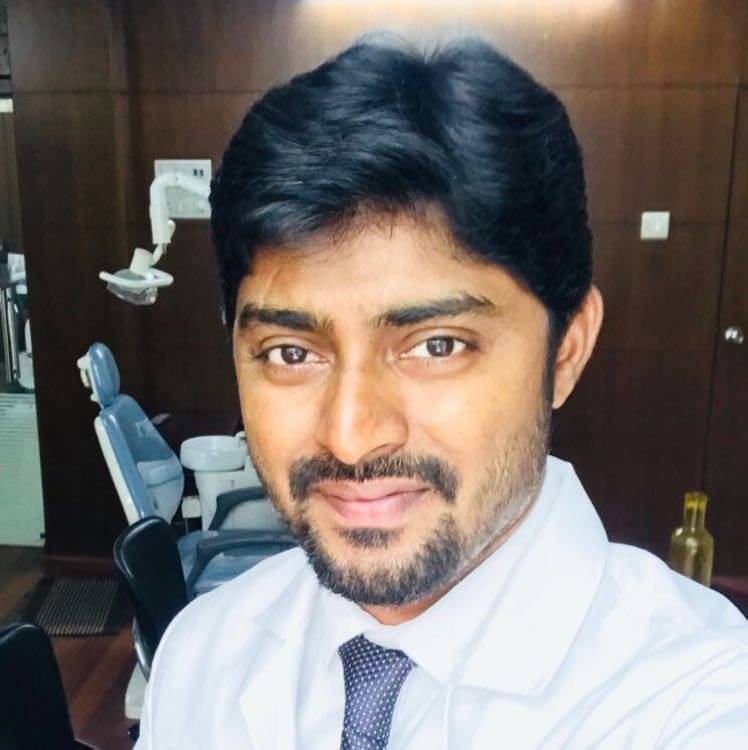 BDS
Dentist
Dental City Super Speciality Dental Hospital,
Book Appointment