Personal Statement
I want all my patients to be informed and knowledgeable about their health care, from treatment plans and services, to insurance coverage.
...more
I want all my patients to be informed and knowledgeable about their health care, from treatment plans and services, to insurance coverage.
More about Dr. K Goverdhan Reddy
Dr. K Goverdhan Reddy is a popular Radiologist in Malakpet, Hyderabad. He is currently associated with Susrutha Hospital in Malakpet, Hyderabad. Book an appointment online with Dr. K Goverdhan Reddy on Lybrate.com.

Lybrate.com has a nexus of the most experienced Radiologists in India. You will find Radiologists with more than 41 years of experience on Lybrate.com. Find the best Radiologists online in Hyderabad. View the profile of medical specialists and their reviews from other patients to make an informed decision.
Info
Location
Book Clinic Appointment with Dr. K Goverdhan Reddy
Services
Submit Feedback
Submit a review for Dr. K Goverdhan Reddy
Your feedback matters!
Write a Review
Feed
Nothing posted by this doctor yet. Here are some posts by similar doctors.

MBBS
General Physician, Mumbai
Treatment depends on the symptoms and if there is numbness or loss of sensation than the last option is surgery
Shared 8 months ago • Featured Tip

MD - Oncology
Oncologist, Hubli-Dharwad
The uterus is an organ situated in the pelvis of a female. It is hollow and is usually called the womb where child conception takes place. The uterus functions to help in developing the foetus until birth. Abnormal cell growth that consists of uterine tissues causes uterine cancer.
Although the exact reason for uterine cancer is not known, the risk factors usually can be seen in women with hyperplasia, obese women, and women who have never had kids. Common signs and indications of uterine cancer are unusual vaginal bleeding or discharge, pain while urinating and having sex, and pelvic pains.
Bases upon the sort and phase of cancer, and also your concerns about fertility, there are a number of uterine cancer surgical methods, including the following:
Hysterectomy: The primary focus is an operation to remove the uterus and cervix. At the point when the uterus is removed through a cut in the abdomen, it is known as a total abdominal hysterectomy. In case that the uterus is removed through the vagina, it is known as a vaginal hysterectomy.

Radical Hysterectomy: A radical hysterectomy will be necessary for only a small percentage of women since several better surgical options exist already. This kind of uterine cancer surgery includes removing the uterus, cervix and ovaries and the majority of the encompassing tissue (the parametria) and the upper part of the vagina.

Lymphadenectomy: The lymph nodes in the pelvis may likewise be removed. Your specialist may evacuate the lymph nodes as a component of a hysterectomy to deal with cancer and build up a more focused approach for the uterine cancer treatment plan.

Pelvic Exenteration: For women with repetitive or advanced uterine cancer, pelvic exenteration might be an alternative. During this kind of cancer surgery, the uterus, cervix, vagina, ovaries, bladder, rectum and surrounding lymph nodes are removed. Tissue from somewhere else in the body is used to recreate the vagina and urine and stools are passed into external packs.

Sentinel Lymph Node Mapping: Sentinel lymph node mapping (SLN) might be utilised as a part of early-stage cancer if your specialist can see from the X-ray results that there has been no undeniable spread of cancer to the lymph nodes in your pelvis. In this surgery, a blue dye is infused into the zone with cancer, which is usually close to the cervix. The lymph nodes that turn blue are removed during surgery.

Omentectomy: The omentum is a layer of greasy tissue that covers the stomach contents like an apron. Cancer at times tends to spread to this tissue. At the point when this tissue is removed, it is called an omentectomy. This might be done during a hysterectomy if cancer has spread there or to check for possible cancer spread.
After surgery if the stage comes beyond stage 1 then patients need Radiotherapy by an oncologist.
3
people found this helpful
Shared 2 years ago • Featured Tip

Prolapsed Disc
Also known as slipped disc, herniated disc or sciatica. The discs are the shock absorbers of your spine. When they are injured the inner soft part of the disc can protrude out through a tear in the outer lining of the disc. This disc material can press on the nerves in the spinal column, injuring them through direct pressure and causing inflammation.
The most common age to develop a disc prolapse is between the ages of 30-50 years., twice as many men as women are affected. Prolpased discs occur mainly in the low back (lumbar) spine. Less than I in 20 cases of back pain are due to a disc prolapse, most are due to mechanical back pain. (see section back pain).
Symptoms
A slipped disc is characterised by sudden, severe back pain that is often made worse by movement and which can usually be eased by lying down flat.
Nerve root pain (sciatica) can also occur because a nerve is trapped or irritated by a prolapsed disc. Although the problem is in the back, patients experience pain along the course of the nerve, for example, down a leg to the calf or foot.
With a prolapsed disc, the sciatic nerve is most commonly affected. The sciatic nerve is a large nerve that is made up from several smaller nerves that come out from the spinal cord in the lower back and travels down each leg. The irritation or pressure on the nerve may also cause pins and needles, numbness or weakness in part of a buttock, leg or foot.
In rare cases, cauda equina syndrome can occur. This is a disorder where the nerves at the very bottom of the spinal cord are trapped. It can cause low back pain as well as problems with bowel and bladder function and weakness in one or both legs. These symptoms need urgent medical treatment to prevent permanent damage to the nerves that supply the bladder and bowel.
A large number of people can have a prolapsed disc without any symptoms if it doesn't trap or irritate the nerve.
Investigation
A doctor will normally be able to diagnose a prolapsed disc from the symptoms and by examining the patient.
In most cases, no tests are needed, as the symptoms often settle within a few weeks.
Tests such as x-rays or scans may be advised if symptoms persist. In particular, an MRI scan can show the site and size of a prolapsed disc. This information is needed if surgery is being considered
12
people found this helpful
Shared 1 year ago • Featured Tip

MBBS, DNB - Surgery, Fellowship in Breast Surgical Oncology
Breast cancer is an abnormal growth of cells in the tissues of the breast. Mainly it occurs in females but less than 1% of all the breast cancer cases develop in males. The majority of breast cancers start in the milk ducts. A small number start in the milk sacs or lobules. It can spread to the lymph nodes and to the other parts of the body such as bones, liver, lungs and to the brain.
With more reliable early detection methods as well as the trend towards less invasive surgery, there is hope that even more women with breast cancer will be treated successfully and will go on to resume their normal lives.
Signs & Symptoms
It is painless, especially, during the early stage. Watch out for the following changes in the breast:
A persistent lump or thickening in the breast or in the axilla.
A change in the size or shape of the breast.
A change in the colour or appearance of the skin of the breast such as redness, puckering or dimpling.
Bloody discharge from the nipple.
A change in the nipple or areola such as scaliness, persistent rash or nipple retraction (nipple pulled into the breast).
Consult a doctor immediately if you notice any of these changes.
Risk Factors
Being a woman puts you at risk of getting breast cancer. There are certain factors that increase the risk of breast cancer. Some of them have been listed below:
The risk increases with age; most cases of breast cancer develop after the age of 50
Genetic alterations in certain genes such as BRCA1 and BRCA2
Family history of breast cancer
Early menarche (onset of menstruation before the age of 12)
Late menopause (after the age of 55)
Never had children
Late childbearing
No breast feeding
Use of hormonal replacement therapy (HRT) for a long period of time
However, most women who have breast cancer have none of the above risk factors. Likewise, not having any of these risk factors does not mean that you will not get breast cancer.
Early Detection and Screening
More treatment options are available when breast cancer is diagnosed at an early stage and hence the chances of recovery is also higher. So regular breast screening is important for early detection even if there are no symptoms. Following are the ways of screening:
Breast Self-Examination (BSE): Perform BSE once a month about a week after your menses are over. If you no longer menstruate, choose a date each month which is easy to remember e.g. your date of birth or anniversary.
Clinical Breast Examination: Get a breast specialist to examine your breast once a year if you are 40 years and above.
Mammogram: Go for a screening mammogram once a year if you are 40 to 49 years old and once every two years if you are 50 years and above even if you do not have any symptom. It is not recommended for younger women (less than 40 years of age) as they have dense breasts, making it difficult for small changes to be detected on a mammogram. So ultrasonography of the breasts is advisable to them.
Types of Breast cancer
Non-Invasive Breast cancer: These are confined to the ducts within the breasts. They are known as Ductal carcinoma in-situ (DCIS).
Invasive Breast cancer: It occurs when cancer cells spread beyond the ducts or lobules. Cancer cells first spread to the surrounding breast tissue and subsequently to the lymph nodes in the armpit (Axillary lymph nodes). These cells can also travel to the other parts of the body such as bones, liver, lungs or brain and hence known as metastatic breast cancer.
Making A Diagnosis
If you notice any unusual changes in your breasts, you should see a doctor immediately. He will examine you clinically and may ask you to undergo some tests so that a definitive diagnosis can be made. Further, the staging work up is done to find out the stage of the disease and management accordingly.
Treatment options
Treatment of breast cancer may include various methods such as surgery with or without breast reconstruction, chemotherapy, radiation therapy, hormonal therapy and targeted therapy. Treatment options offered, depend upon the number of factors such as the stage of cancer and likelihood of cure, your general health and your preference. If you wish to discuss about any specific problem, you can consult an oncologist.
1932
people found this helpful

surgery is not the first choice, if presently if pain is acute. just take rest laying on hard surface Even floor etc.. Doing yoga esp bhujangasana regularly at lest for 5 mints will help you to reduce the pain as well as the disc bulge. Along with bhujangasana, if you do ardha shalabhasana with each leg for 5 mints & shalabhasana for 5 minits. There will be complete recovery. Along with yogaasan stat using homeopathy medicine to prevent the backache in future.
2
people found this helpful
Asked for female, 24 years old from Purulia
C.S.C, D.C.H, M.B.B.S
General Physician, Alappuzha
You can do removal of these fibroadenoma by cryoablation. Cryoablation is a process that uses extreme cold to destroy tissue. Cryoablation is performed using hollow needles (cryoprobes) through which cooled, thermally conductive, fluids are circulated.
1
person found this helpful
Shared 1 year ago • Featured Tip

MBBS, MD - Internal Medicine, Fellow In Pain Management, DM - Neurology
A brain stroke can affect anyone at any point of time when the supply of blood to the brain is interrupted. It can threaten major physical functions and can prove to be fatally dangerous at times. The brain stem which is placed right above the spinal cord controls the breathing, heartbeat and levels of blood pressure. It is also in charge of controlling some elementary functions such as swallowing, hearing, speech and eye movements
What are the different types of strokes?
There are three main kinds of stroke: ischemic strokes, hemorrhagic strokes and transient ischemic attacks. The The most common type of brain stroke is the ischemic stroke is caused by narrowing or blocking of arteries to the brain, which prevents the proper supplyof of blood to the brain. Sometimes it so happens that the blood clot that has formed elsewhere in the body have travelled via the blood vessels and has been trapped in the blood vessel which provides blood to the brain. When the supply of blood to a part of the brain is hindered, the tissue in that area dies off owing to lack of oxygen. The other variant of brain stroke is termed as hemorrhagic stroke is caused when the blood vessels in and around the brain burstor or leak. Strokes need to be diagnosed and treated as quickly as possible in order to minimize brain damage.
What are the common symptoms of a brain stroke?
The symptoms of the brain stroke are largely dependent on the area of the brain that has been affected. It can interfere with normal functioning, such as breathing and talking and other functions which human beings can perform without thinking such as eye movements or swallowing. Since all the signals from the brain as well as other parts of the body traverse through the brain stem, the interruption of blood flow often leads to numbness or paralysis in different parts of the body.
Who is likely to have a stroke?
Anyone is at a risk of developing brain stroke although ageing is directly proportional to the risk of having a stroke. Not only that an individual with a family history of brain stroke or transient ischemic attack is at a higher risk of developing stroke. People who have aged over 65 accounts for about 33 percent of all brain strokes. It is important to point here that individuals with high blood pressure, high blood sugar, cholesterol, cancer, autoimmune diseases and some blood disorders are at a higher risk of developing brain stroke.
There are a few factors which can increase the risk of developing stroke beyond any control. But there are certain lifestyle choices as well which aids in controlling the chances of being affected by stroke. It is crucial to refrain from long-term hormone replacement therapies as well as birth control pills, smoking, lack of physical activity, excessive use of alcohol and drug addiction. A brain stroke is a life-threatening medical condition, and when an individual has symptoms that resemble that of stroke, it is crucial to seek immediate medical help.
Treatment for stroke:
Treatment depends on the type of stroke.
Ischemic strokes can be treated with 'clot-busting' drugs.
Hemorrhagic strokes can be treated with surgery to repair or block blood vessel weaknesses.
The most effective way to prevent strokes is through maintaining a healthy lifestyle.
What is TPA?
TPA is a thrombolytic or a "Clot Buster" drug. This clot buster is used to break-up the clot that is causing a blockage or disruption in the flow of blood to the brain and helps restore the blood flow to the area of the brain. It is given by intravenous (IV). This can be given only within 45.5 hrs of the onset of symptoms
Time is brain
Remember Every second Loss means brain cells die.
Rush to the nearest Stroke Centre whenever you experience such symptoms.
You can save the brain cells dying if you reach within 45.5 hrs by the CLOT BUSTER.
Endovascular procedures:
Another treatment option is an endovascular procedure called mechanical thrombectomy, strongly recommended, in whichtrained trained doctors try removing a large blood clot bysending sending a wired-caged device called a stent retriever, to the site of the blocked blood vessel in the brain
Stroke prevention:
The good news is that 80 percent of all strokes are preventable. It startswith with managing keyrisk risk factors, including
High blood pressure,
Cigarette smoking,
Diabetes Atrial fibrillation and
Physical inactivity.
More than half of all strokes are caused by uncontrolled hypertension or high blood pressure, making it the most important risk factor to control.
Rehabilitation:
The best way to get better after a stroke is to start stroke rehabilitation ("rehab"). In stroke rehab, a team of health professionals works with you to regain skills you lost as the result of a stroke. If you wish to discuss about any specific problem, you can consult a neurologist.
2368
people found this helpful

Consult with Neuro Surgeon Did you test vitamin (25- Hydroxy. Shelcal 500 OD x 2 months then stop and check your views of eye NE 400 x 4 weeks Vitamin D must 60k once in a week x 6 weeks tab take empty belly and after that no food take 2 hrs MySpaz forte BD with Ocid 20 x 5 days Pan D before X 30 days Therapy USt x 15 days @ 12' min x 15 days Cervical collar using when work Tennis elbow brace use if pain is radiation to hand No bend Avoid AC.
1
person found this helpful
Asked for male, 30 years old from Hyderabad

MBBS Bachelor of Medicine and Bachelor of Surgery, MD - Internal Medicine, DM - Oncology
Do not worry Your wife has been given Neoadjuvant 5 chemotherapy cycles and than surgery done Subsequent chemotherapy can only be given when wound healing is complete. As chemotherapy will prevent healing and infection sets in. So delay of one month was unavoidable if I understand correctly. Now 6th cycle has been given and radiotherapy will be given after 3 weeks of completion of last chemotherapy. This is followed everywhere in the world.
15
people found this helpful
Shared 1 year ago • Featured Tip

MBBS, MD - Anaesthesiology, FIPM, Fellowship in palliative medicine, certificate in interventional pain management, Multidisciplinary pain management course
Pain Management Specialist, Pune
Are you prone to Slipped disc problem? + the ideal way to treat it.
A slipped disc, also known as a prolapsed disc or herniated disc, is the term given to the phenomenon that occurs when a cartilaginous disc found between the vertebrae in the spine becomes slightly displaced or protrudes, thereby pressing on the nerves in the adjacent areas and causing back pain.
This happens when the soft inner part of the disc, known as nucleus pulposus, bulges out through a weakness in the exterior part of the disc. A prolapsed disc usually occurs in the lower region of the spine and can be of varying sizes. There might even be the development of inflammation around the disc in some cases.
Who is likely to get affected?
Most cases of herniated disc occur in patients between the ages of 30 and 50. The number of men affected is twice as many as the number of women. Although the root cause of this problem is not yet known, there are a number of factors that may trigger it. These factors include working at a job that requires a lot of lifting, an occupation that involves remaining in a seated position for a long time, weight-bearing sports, obesity, smoking habits and increasing age.
Effective ways of treating the problem
The different methods that are commonly used to treat the problem are:
Medications - There are many different kinds of medicines that are effective in providing relief. These include painkillers, muscles relaxants, anti-inflammatory pills, etc.
Spinal (Epidural) injections - A number of spinal injections are used to treat slipped discs. The injection is done in operation theatre under X-Ray imaging to find exact level of disc bulge. The injection consists of drug mixture of local anaesthetic and steroid. The injection is done at the opening where the inflamed nerve roots are found and reduces pain, swelling and irritation in the area.
Radiofrequency ablation - This procedure makes use of an electrical current produced by radio waves to reduced pain and sensitivity in the affected area.
Ozone discectomy - As opposed to the surgical removal of the prolapsed disc, this new process makes use of an ozone-oxygen mixture that is injected into the spine to treat the problem. Many international studies have proved its superiority to traditional methods and surgeries.
Those affected by this problem are advised to keep exercising and continuing with their everyday activities as best as possible. After any of the above treatment methods a regular spine and core strengthening regime is to be followed. Immediate surgical intervention may be needed in acute cases of disc prolapse causing nerve compression with neurological deficits like leg weakness or loss of control over urine and stools. If you wish to discuss about any specific problem, you can consult a pain management specialist.
2815
people found this helpful
View All Feed
Near By Doctors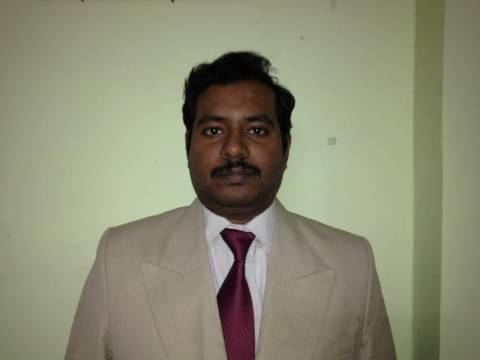 DNB (Radio Diagnosis), MBBS
Radiologist
Dr Sudhir's Scan Center and Varicose Vein Clinic,
Book Appointment