Personal Statement
I want all my patients to be informed and knowledgeable about their health care, from treatment plans and services, to insurance coverage.
...more
I want all my patients to be informed and knowledgeable about their health care, from treatment plans and services, to insurance coverage.
More about Dr. Jayasree
Dr. Jayasree is an experienced Psychiatrist in Kachiguda, Hyderabad. Doctor is currently associated with Rakeshh Homeo Care in Kachiguda, Hyderabad. You can book an instant appointment online with Dr. Jayasree on Lybrate.com.

Lybrate.com has a nexus of the most experienced Psychiatrists in India. You will find Psychiatrists with more than 31 years of experience on Lybrate.com. Find the best Psychiatrists online in Hyderabad. View the profile of medical specialists and their reviews from other patients to make an informed decision.
Info
Location
Book Clinic Appointment with Dr. Jayasree
# Opposite Taranaka Rama Theater, Kachiguda, Landmark: Opp Kachiguda Bigbazar, Hyderabad

,

Hyderabad
Get Directions
Services
Submit Feedback
Submit a review for Dr. Jayasree
Your feedback matters!
Write a Review
Feed
Nothing posted by this doctor yet. Here are some posts by similar doctors.
Asked for male, 25 years old from Bangalore
C.S.C, D.C.H, M.B.B.S
General Physician, Alappuzha
I can give you study tips to study well and tips to remember.. 10 Study Tips to Improve Your Learning Study Tip 1: Underlining Underlining is one of the simplest and best known study tips. It's easy to highlight the most significant parts of what you're reading. One key sentence per paragraph and a few important phrases here and there. You can only retain a certain amount so it's best to retain the most important information. Study Tip 2: Make your own note and taking notes is one of the most widespread study skills out there. Essentially the aim of note-taking is to summarise lectures or articles in your own words so you can easily remember the ideas. Study Tip 3: Mind mapping A good Mind map can save you many hours of study and further consolidate your knowledge for your exams. Mind Maps are an extremely versatile tools. They can be used for brainstorming, outlining essays or study topics and for general exam preparation, ExamTime offers the ability to create Mind Maps quickly and easily which makes them the ideal tool when it comes to exams. Study Tip 4: Flash cards:- Using these are a particularly effective method of learning when trying to assimilate different facts, dates, formulas or vocabulary. Subjects such as History, Physics, Maths, Chemistry, Geography or any language are made much easier if you incorporate Flashcards in to your study. Study Tip 5: Case Studies Sometimes it can be difficult to grasp the implications of some theories. This is where studying case studies can be a big help. Case studies can help you visualise a theory and place it in a more familiar and realistic context. This is especially useful in business or law subjects. Study Tip 6: Quizzes are an excellent way to review study notes in the weeks and days before an exam. Quizzes can show where your strengths and weaknesses are, so it allows you to focus your efforts more precisely. Moreover, if you share your Study Quiz with your classmates and test each other as much as possible you can discover even more details and areas you may have overlooked. So before any exam, make sure you create and share a bunch of different Quizzes with your Friends. Study Tip 7: Brainstorming This is another study technique that is ideal for studying with friends and/or classmates. Brainstorming is a great way to expand every possible idea out of any topic. Just get a bunch of friends together and shoot the breeze, there are no wrong answers when brainstorming – just talk and capture the ideas, you can review afterward. Study Tip 8: Mnemonic Rules Mnemonics are especially useful when memorising lists and sets. Mnemonics rules basically work by associating certain concepts with other concepts that are more familiar to us. There are many different ways to make mnemonics and these can be individual to the person. Study Tip 9: ORGANISE your study One of the most effective study skills is also one of the most often overlooked; this is organising your study. Creating a TIME TABLE gives you goals and a time in which to achieve them. Having a study timetable as you study is greatly motivational Study Tip 10: Drawing Many people find it easier to recall images rather than text that is why they are better able to memorise concepts if they associate them with pictures or drawings. If you find answer helpful please click on "helpful" tab for knowing my efforts are useful CONCENTRATION TIPS Here's some tips to get into a state of deep concentration where work / or studies flow easily so that you can do well in examinations/ and or do your work well. 1) Cut Off the Noise Getting into a state of concentration can take at least fifteen minutes. If you are getting distracted every five, you can't possibly focus entirely on your work. Request that people don't interrupt you when working on a big project. If you are required to answer phones and drop-in's immediately, schedule work when the office is less busy. 2) Structure Your Environment The place you work can have an impact on your ability to focus. Try to locate yourself so you are facing potential distractions such as doors, phones or windows. This way you can take a glance to assess sounds that would otherwise break your focus. 3) Clarify Objectives Know what your goal is clearly before you start. If you aren't sure what the end result is, the confusion will make it impossible to focus. 4) Divide Blobs. If you have a large project that needs work, clearly identify a path that you will use to get started working on it. If the sequence of actions isn't obvious, it will be difficult to concentrate. Taking a few minutes to plan not only your end result, but the order you will complete any steps, can save hours in wasted thinking. 5) Know the Rules Get clear on what the guidelines are for the task ahead. What level of quality do you need? What standards do you need to follow? What constraints are there? If the rules aren't clear from the outset, you will slip out of concentration as you ponder them later. 6) Set a Deadline Deadlines have both advantages and disadvantages when trying to force concentration. A deadline can make it easier to forget the non-essential and speed up your working time. If you give yourself only an hour to design a logo, you will keep it simple and avoid fiddling with extravagant designs. Time limits have disadvantages when they cause you to worry about the time you have left instead of the task itself. 7) Break down Roadblocks Roadblocks occur whenever you hit a tricky problem in your work. This can happen when you run out of ideas or your focus wavers. Break down roadblocks by brainstorming or planning on a piece of paper. Writing out your thought processes can keep you focused even if you might become frustrated. 8) Isolate Yourself Become a hermit and stay away from other people if you want to get work done. Unless your work is based on other people they will only break your focus. Create a private space and refuse to talk to anyone until your work is finished. Put a sign on your door to steer away drop-ins and don't answer your phone. 9) Healthy Body, Sharper Mind What you put into your body affects the way you concentrate. Nobody would expect peak performance if they showed up drunk to work. But if you allow yourself to get chronic sleep deprivation, overuse stimulants like caffeine or eat dense, fatty foods your concentration will suffer. Try to cut out one of your unhealthy habits for just thirty days to see if there is a difference in your energy levels. I've found even small steps can create dramatic changes in my ability to focus. 10) Be Patient Before I write an article, I often sit at my desk for a fifteen or twenty minutes before I put finger on the keyboard. During this time I feel a strong urge to leave or do something else. But I know that if I am patient, I'll stumble upon an idea to write about and enter a state of flow. Without a little patience, you can't take advantage of flow when it rushed through you. If you need strong concentration I recommend periods of 90-120 minutes. Any less than that and you will waste too much time getting started before the flow can continue. More than this is possible to sustain focus, but you will probably benefit from a quick break. These are the general guidelines for concentration, studying well or doing your job. Regards.
3
people found this helpful

Bachelor of Ayurveda, Medicine and Surgery (BAMS)
You are not in love. You are going to ruin your carrier in this way. U should have control on you otherwise how can you go higher which is aim of your life. It it simple opposite sex attraction.
Asked for male, 23 years old from Midnapore
Losing a loved one can be a highly charged and very traumatic time. Thoughcoping with loss can be a deeply personal experience, there are a few basic and universal steps to the bereavement and grief process. Knowing these steps can help you to work through your grief over the loss of a loved one. Step 1: Allow the feelings Coping with the loss of a loved one brings up almost every emotion imaginable. There are times when more than one emotion seems to take hold at once, and you may feel as if you're "going crazy." It's natural to feel this way, as it's normal to experience a number of different feelings. Gently remind yourself in your time of bereavement and grief that your feelings are yours, and they are well within the norm. It's important to your process to understand that there is no" right" or" wrong" when it comes to your feelings about losing a loved one. Step 2: Gather support While there may be times as you are coping with loss when you'll wish to be alone, it's important to gather a support group around you for those times when you might need them. Friends, family, a Minister or Rabbi and perhaps even a therapist are all people who can and should be accessed during your grief process. These individuals can be accessed for emotional support as well as physical needs, if required. The death of a loved one often leaves a large hole in the life of the survivor that can be, at least temporarily, occupied by a support team.
1
person found this helpful
Shared 1 year ago • Featured Tip

MBBS, Diploma in Psychological Medicine
As much as we would like to ignore it, domestic abuse is a very common problem. Not every woman has the strength to fight against it and confide in someone. As a friend, it is your duty to look out for them. You don't have to be an expert in psychology to know the warning signs of domestic violence. Here are 8 such warning signs.
She is quiet when he is around: If your friend is normally jovial and suddenly becomes quiet the moment her partner is around, don't overlook the change. She may be scared of saying something that might upset him and start a fight.
She allows herself to be put down: In almost all cases of domestic violence, the woman is made to feel guilty about everything. This becomes habit and she loses her will to fight back. If you notice you're friend allowing her partner to walk over her and put her down, she may be facing abuse at home.
She withdraws from friends and family: Social withdrawal is another major sign of domestic violence. There may be a number of reasons for this; he is too possessive of her, she is injured and scared of letting people see her injuries etc.
Unexplained injuries: Making an excuse that walking into a door caused a black eye isn't only a scene from the movies. If your friend suddenly starts wearing inappropriate clothes such as long sleeved tops in summer, she may be a victim of domestic abuse. Look out for such excuses and injuries.
Plans that are frequently cancelled at the last moment: Victims of domestic abuse often make plans, but never keep them. This could be because their partner does not like them going out without them or because she is injured and doesn't want you to see her injuries.
She has casually mentioned violent behavior, but dismissed it lightly: Casually mentioning violent behavior at home could be your friend's way of trying to tell you that something is wrong. We fear being judged and hence it is sometimes very difficult to speak openly about facing domestic abuse. If you feel a friend is being domestically abused, encourage her to share her problems with you.
Her finances and personal choices are not controlled by her: Domestic abuse victims usually have most of their lives controlled by their partners. This includes finances, choice of clothing, social attendance etc.
The children seem nervous and frequently upset: Children may not say much, but notice a lot. Even if they are not abused, seeing their mother hurt can affect a child and make them moody, withdrawn and upset. If you wish to discuss about any specific problem, you can consult a sexologist.
3461
people found this helpful
Shared 3 years ago • Featured Tip

Hypnotherapist, DCS, BSIC, Advanced Trainee of Transactional Analysis, Advanced Skills in Counselling
THE IMPORTANCE AND THE ART OF SAYING NO
In our Indian culture, we are taught to be polite and respectful especially with elders, whatever the cost to us. We must be polite with our guests and other relationships and at the workplace. Women must be never say no their in laws if they want to be happy in their married life. Employees should never say no to their bosses or managers or else they will lose their jobs.

There are 6 main reasons why people hesitate in saying NO:

1. You want to help. You are a kind soul at heart. You don't want to turn the person away and you want to help where possible, even if it may eat into your time.
2. Afraid of being rude. I was brought up under the notion that saying "No", especially to people who are more senior, is rude and disrespectful.
3. Wanting to be agreeable. You don't want to alienate yourself from the group because you're not in agreement. So you confirm to others' request.
4. Fear of conflict. You are afraid the person might be angry if you reject him/her. This might lead to an ugly confrontation. Even if there isn't, there might be friction created which might lead to negative consequences in the future.
5. Fear of lost opportunities. Perhaps you are worried saying no means closing doors. For example, one of my clients' wife was asked to transfer to another department in her company. Since she liked her team, she didn't want to shift. However, she didn't want to say no as she felt it would affect her promotion opportunities in the future.
6. Not burning bridges. Some people take "no" as a sign of rejection. It might lead to bridges being burned and relationships severed.

Well these reasons are not true if you are familiar with the art of saying NO. Remember those people who said no to you and you didn't feel bad about it. The trick lies in when and how to say NO.
At the end of the day, it's about how you say "no", rather than the fact you're saying no, that affects the outcome. After all, you have your own priorities and needs, just like everyone has his/her own needs. Saying no is about respecting and valuing your time and space. Saying no is your prerogative.

7 SIMPLE WAYS TO SAY NO
Rather than avoid it altogether, it's all about learning the right way to say no. After I began to say no to others, I realized it's really not as bad as I thought. The other people were very understanding and didn't put up any resistance. Really, the fears of saying no are just in our mind. If you are not sure how to do so, here are 7 simple ways for you to say no. Use the method that best meets your needs in the situation.

The art lies in using appropriate body language, tone and proper timing. Coming across as genuine, warm and friendly will help to set the tone of the interaction and you will be the winner.

1. "I can't commit to this as I have other priorities at the moment."
If you are too busy to engage in the request/offer, this will be applicable. This lets the person know your plate is full at the moment, so he/she should hold off on this as well as future requests. If it makes it easier, you can also share what you're working on so the person can understand better. I use this when I have too many commitments to attend to.

2. "Now's not a good time as I'm in the middle of something. How about we reconnect at X time?"
It's common to get sudden requests for help when you are in the middle of something. Sometimes I get phone calls from friends or associates when I'm in a meeting or doing important work. This method is a great way to (temporarily) hold off the request. First, you let the person know it's not a good time as you are doing something. Secondly, you make known your desire to help by suggesting another time (at your convenience). This way, the person doesn't feel disappointed or rejected.

3. "I'd love to do this, but …"
I often use this as it's a gentle way of breaking no to the other party. It's encouraging as it lets the person know you like the idea (of course, only say this if you do like it) and there's nothing wrong about it. I often use this line when I get invitations to late night dinners and parties. Their ideas are absolutely great, but I can't take part due to other reasons such as prior commitments or different needs.

4. "Let me think about it first and I'll get back to you."
This is more like a "Maybe" than a straight out "No". If you are interested but you don't want to say 'yes' just yet, use this. Sometimes I'm pitched a great idea which meets my needs, but I want to hold off on committing as I want some time to think first. There are times when new considerations pop in and I want to be certain of the decision before committing myself. If the person is sincere about the request, he/she will be more than happy to wait a short while. Specify a date / time-range (say, in 1-2 weeks) where the person can expect a reply.

If you're not interested in what the person has to offer at all, don't lead him/her on. Use methods #5, #6 or #7 which are definitive.

5. "This doesn't meet my needs now but I'll be sure to keep you in mind."
If someone is pitching a deal/opportunity which isn't what you are looking for, let him/her know straight-out that it doesn't meet your needs. Otherwise, the discussion can drag on longer than it should. It helps as the person know it's nothing wrong about what he/she is offering, but that you are looking for something else. At the same time, by saying you'll keep him/her in mind, it signals you are open to future opportunities.

6. "I'm not the best person to help on this. Why don't you try X?"
If you are being asked for help in something which you (i) can't contribute much to (ii) don't have resources to help, let it be known they are looking at the wrong person. If possible, refer them to a lead they can follow-up on – whether it's someone you know, someone who might know someone else, or even a department. I always make it a point to offer an alternate contact so the person doesn't end up in a dead end. This way you help steer the person in the right place.

7. "No, I can't."
The simplest and most direct way to say no. We build up too many fears in our mind to saying no. As I shared earlier in this article, these fears are self-created and they are not true at all. Don't think so much about saying no and just say it outright. You'll be surprised when the reception isn't half as bad as what you imagined it to be.

THE BENEFITS OF SAYING NO:

Overcommitting by trying to cram too many activities into too little time leads to stress. We are much more likely to get sick when we are stressed. And chronic stress can cause serious health risks including depression and heart attacks.

1. OPEN COMMUNICATION: this way you are able to tell people who you really are and what is your capabilities and responsibilities towards yourself. This fosters for honest communication. Other people also see you as a human with virtues and limitations. This builds genuine relationships. Nowadays working women are clear about asking their husbands to pitch in towards house work and husbands are open about wanting a working spouse to support the finances. This creates space for pooling our strengths and working in collaboration with each other.

2. BOUNDARIES: with this practice you will be able to take care of those people who like to push or boss around other people to get their way. Drinking, smoking, drugs are common ways that children and adults with weaker personal boundaries, get drawn into. Learning to say no protects you from potential damage.

3. TIME FOR YOUR GOALS: You make out time for what is important to you and your vision of life. By saying no to late night parties, I am able to eat less junk, get a good sleep and get up early to exercise. Saying no to unrelated office presentations gets you time to spend with family.

Learn to say no to requests that don't meet your needs, and once you do that you'll find how easy it actually is. You'll get more time for yourself, your work and things that are most important to you. I know I do and I'm happy I started doing that.




12
people found this helpful
Asked for female, 22 years old from Deoghar

I can understand that it is a very young age to be suffering from hypertension. Have you been investigated adequately as to why you are suffering from somany problems at the same time. If yes then you need to understand that illness are something which happen to us and then we need to find a way to keep them under control and keep going on with our lives. You need to see a psychologist or a psychiatrist asap.
1
person found this helpful
Asked for male, 37 years old from Chandigarh

Masters in Clinical Psychology
Hi, Same-sex attraction is an intense interest in others of the same sex. This interest may include desires for their attention, friendship, intimacy, or a fascination with their bodies and other gender traits. It may also include erotic thoughts, feelings, and behaviors directed toward the same sex. The term homosexuality refers to the entire range of issues that includes attractions, feelings, desires, sexual behavior, identity, and all its associated aspects, such as gender identity, self-perception, emotional dependencies, and relationship issues. Same-sex attractions develop over time and almost always without any conscious choice. At some point in your life, you may have realized that you were sexually attracted to other men.* These inner attractions can become intense and compelling sexual thoughts toward other men and may consume a great deal of your thoughts and energy. If the sexual attractions are not understood and addressed, they can grow into obsessions that interfere with your ability to function at work and at home, and can be destructive spiritually. Same-sex attractions are often more compelling than attractions toward the opposite sex because they may be symptomatic of more than sexual desires—they may be attempts to fill unmet emotional and social needs. Same-sex attractions can be strong if you entertain sexual fantasies. Because of the intensity of these sexual desires, you may have participated in sexual activities to fill the void you feel. The satisfaction of the sexual activity causes further confusion, leading you to believe that your needs are sexual rather than emotional. In a desperate attempt to satisfy these building tensions, you may have become involved in sexual activities that provide a temporary gratification of the sex drive, but leave you with deeper feelings of emptiness, loneliness and frustration. Rather than satisfying the real needs for acceptance and companionship, the sexual behavior only intensifies the needs. One of the greatest tragedies of same-sex attraction is the unawareness in most men that their needs are emotional. All they know is that they are sexually attracted to other men and they seek sexual contacts, which ironically do not fill their need for love from a friend. It is completely fine if you are fine with what you think, how you feel. You have a right to live your life your way. Revert to me in case of any queries.
37
people found this helpful
View All Feed
Near By Doctors

MBBS Bachelor of Medicine and Bachelor of Surgery, MD - Psychiatry
Psychiatrist
Book Appointment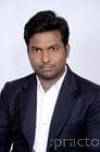 MBBS, MD - Psychiatry
Psychiatrist
Book Appointment