Personal Statement
I'm a caring, skilled professional, dedicated to simplifying what is often a very complicated and confusing area of health care.
...more
I'm a caring, skilled professional, dedicated to simplifying what is often a very complicated and confusing area of health care.
More about Dr. Jaya Krishna
Dr. Jaya Krishna is a renowned Physiotherapist in Pragathi Nagar, Hyderabad. She has been a practicing Physiotherapist for 10 years. She has done BPTh/BPT . You can meet Dr. Jaya Krishna personally at Matirx Hospital in Pragathi Nagar, Hyderabad. Save your time and book an appointment online with Dr. Jaya Krishna on Lybrate.com.

Lybrate.com has a nexus of the most experienced Physiotherapists in India. You will find Physiotherapists with more than 39 years of experience on Lybrate.com. You can find Physiotherapists online in Hyderabad and from across India. View the profile of medical specialists and their reviews from other patients to make an informed decision.
Info
Education
BPTh/BPT - NTR University of Health Sciences - 2008
Location
Book Clinic Appointment with Dr. Jaya Krishna
Plot No 4,5, 14,15,, Pragathi Nagar, Ramnathapuram

,

Hyderabad
Get Directions
Services
Submit Feedback
Submit a review for Dr. Jaya Krishna
Your feedback matters!
Write a Review
Feed
Nothing posted by this doctor yet. Here are some posts by similar doctors.
Shared 1 year ago • Featured Tip
MS - Orthopaedics, M.Ch Trauma & Ortho, Diploma In Orthopaedics (D. Ortho), MBBS
The lower back or the lumbar area is the region that lies right below the rib cage. Pain in the lower back is usually a result of persistent muscle spasms that make it a chronic pain. While many people suffer from this kind of pain at some point or the other, there are few who actually take up exercise as a long-term solution to deal with the pain. A proper exercise schedule and regular yoga can actually strengthen your lower back and help it support the spinal cord in a better manner. Also, most orthopedic specialists recommend constant movement to alleviate the painful symptoms of lower back pain. Do go through this list of exercises to find one that suits you.
Partial Crunches: This one requires you to lie down, prop your knees up with your feet firmly on the ground and your hands behind your head. Now bring your body partially up and stop shy of doing a full on sit up. This will help in relaxing the muscles in the lower back, to a great extent.
Hamstring Stretches: Get on your back and prop up one knee. Take a towel and loop it under the ball of your other foot. Now lift and hold as you press your foot into the towel, to gradually relieve some of that stress as it plays on your lower back.
Ankle and heels: The classic ankle pump involves lying flat on your back and stretching your feet before you begin to move your ankles in an up and down motion. Repeat it ten times for each set. You can combine this exercise with the heel slide where you have bend and straighten your knee ten times each, in the same position as you lie flat on your back.
Wall Squats: While actual squats can be painful if you are suffering from lower back pain, you can take the support of a nearby wall for squats that will work the muscles in a more soothing manner and give you a good workout at the same time.

Touching your toes, running on the treadmill, sit-ups and other forms of intense exercise that make the back work too hard should be avoided if you are suffering from lower back pain.
In case you have a concern or query you can always consult an expert & get answers to your questions!
5399
people found this helpful
Shared 1 year ago • Featured Tip

Bachelor of Ayurveda, Medicine and Surgery (BAMS)
Ayurveda, Lakhimpur Kheri

बीमारियां नाम से ही मनहूस लगती हैं ना ? और हम हर मुमकिन कोशिश करते हैं कि ये हमारे गले न पडें, पर आज का वक़्त ऐसा चल रहा है कि लाख जतन करने के बाद भी हम किसी ना किसी बीमारी के शिकार हो ही जाते हैं पर कई बार हार्ट अटैक। कैंसर जैसी जानलेवा बीमारियां होती हैं तो कई बार माइग्रेन, पेट दर्द,सर्वाइकल पेन, बैक पेन जैसी बीमारियां घेर लेती हैं जो जान तो नहीं लेती पर जब इसका दर्द शुरू होता है तब मरीज की तड़प देखकर जान सुख जाती है। अब बैक पेन की बात करें तो जाहिर सी बात है कमर हमारे शरीर ऐसा हिस्सा होता है जिसके सहारे ही हम पूरे शरीर का सन्तुलन बना पाते हैं, इसलिए जब कमर दर्द होता है तब सिर्फ कमर का हिस्सा ही डिस्टर्ब नहीं होता बल्कि पूरा शरीर और साथ ही हमारा सारा काम डिस्टर्ब होने लगता है । कमर दर्द की तकलीफ किसी को भी हो सकता है जिसके लिए कई कारण जिम्मेदार होते हैं इसलिए ये दर्द ज्यादा परेशान हमें शुरुआती लक्षण की जानकारी लेकर समय रहते इलाज कर लेना चाहिए । तो आइए आज हम जानते हैं कमर दर्द के कारण, लक्षण और इलाज।
कमर दर्द के कारण
ज्यादा देर तक बैठे-बैठे या खड़े होकर कार्य करना
शरीर का कमजोर होना
अनियमति जीवनशैली
नरम गदों पर सोने
ऑफिस या घर पर भारी वजन उठाने
मांसपेशियों में खिंचाव होना,
बैक पेन के मुख्य लक्षण
कमर में बहुत दर्द
उठने-बैठने के समय दर्द होना
सुबह उठने पर कमर दर्द तथा झुकने पर भी तेज दर्द होने जैसी स्थितियां कमर दर्द के खास सिम्पटम्स होते हैं ।
कमर दर्द से छुटकारा पाने के आसान उपाय
1. कमर दर्द का अचूक नुस्खा अदरक
अदरक को कमर दर्द में आराम पाने के लिए औषधि की तरह असरदायक माना जाता है।इसलिए जब भी जब भी कमर का दर्द सताए अदरक को विभिन्न तरीकों से इस्तेमाल करें जैसे कि अदरक का पेस्ट बनाकर दर्द वाली जगह पर लगायें और ऊपर से नीलगिरी का तेल लगा लें। या ताजा अदरक के 4-5 टुकड़े लें और डेढ़ कप पानी में डालकर10 से 15 मिनट के लिए हलकी आंच में उबालें। इसके बाद छानकर कुछ देर के लिए ठंडा होने दें। ठंडा होने के बाद इसमें थोड़ा सा शहद मिलाकर पी लें। इस तरह इस पेय को प्रतिदिन पीने की आदत डालें। या फिरआधा चम्मच काली मिर्च, डेढ़ चम्मच लौंग के पाउडर और एक चम्मच अदरक का पाउडर मिलाकर हर्बल टी बनाएं और स्वाद के साथ ही दर्द से भी राहत पाएं।
दरसल अदरक में एंटी-इन्फ्लेमेटरी कंपाउंड्स होते हैं जो हमें दर्द में राहत पहुंचाते हैं।
2. तुलसी की पत्तियों का जादू
एक कप पानी में 8-10 तुलसी की पत्तियां डालकर तबतक उबालें जबतक कि यह उबलकर आधा न हो जाये, और इसके ठंडा होने के बाद इसमें एक चुटकी नमक डालकर रोजाना पिएं। इससे कमर दर्द में लंबे समय के लिए आराम मिलने लगेगा।
3. खसखस के बीज है खास
एक-एक कप खसखस के बीज और मिश्री का पाउडर रोज सुबह शाम दो-दो चम्मच एक गिलास दूध में डालकर पिएं। यह जल्द ही आपको कमर दर्द में आराम दिलाएगा क्योंकि खसखस के बीज, कमर के इलाज में रामवाण औषधि की तरह असर करता है ।
4. हर्बल ऑयल
हर्बल ऑयल से कमर की मालिश करने से मांसपेशियों को आराम मिलता है और दर्द कम होता है। आप कोई भी हर्बल आयल इस्तेमाल कर सकते हैं जैसे नीलगिरी का तेल, बादाम का तेल, जैतून का तेल या नारियल का तेल आदि। पहले तेल को थोड़ा गर्म कर लें और फिर धीरे-धीरे दर्द वाली जगह पर मालिश करें।
5. लहसुन
रोज सुबह खाली पेट लहसुन की तीन-चार कलियों का सेवन करना शुरू कर दें । इससे सिर्फ कमर को ही नहीं बल्कि शरीर के कई अहम हिस्सों को फायदा होगा । साथ ही तेल इस्तेमाल करें ऐसे में। लहसुन का तेल बनाने के लिए नारियल के तेल, सरसों के तेल या तिल के तेल में तीन लहसुन की कलियाँ डालें। अब इसे तब तक उबालें जब तक कि लहसुन की कलियाँ काली न पड़ जाएँ। अब इस तेल को छान लें और ठंडा होने दें। आपका लहसुन का तेल तैयार है, और इस लहसुन के तेल से अगर दर्द ज्यादा हो रहा हो तक मसाज करें। फौरन आराम मिलेगा।
6. गेहूं
रात को एक मुट्ठी गेहूं को पानी में डालकर रख दें। सुबह इस गेहूं को पानी से अलग कर लें और फिर एक गिलास दूध में डालकर गर्म करें। अब इस पेय को दिन में दो बार पिएं । दरसल गेहूं में ऐसे कंपाउंड्स पाए जाते हैं जिनका शरीर पर दर्दनिवारक प्रभाव होता है, जिससे कमर दर्द में आराम मिलता है।
7. बर्फ
बर्फ की ठंडी तासीर दर्द और सूजन को कम करने में कारगर उपायों में से एक है। तो जब आपको कमर में दर्द हो रहा हो तो बर्फ से सिकाई करें इससे थोड़ी देर के लिए वह हिस्सा सुन्न भी कर देगा और आपको आराम महसूस होगा। या बर्फ को कूटकर एक कपड़े में बांध लें और इसे दर्द वाली जगह पर 10 से 15 मिनट के लिए रख दें। ऐसा इसे हर दो घंटे में दोहराएँ। आपको जल्द ही दर्द से छुटकारा मिलता महसूस होगा।
8. सेंधा नमक
सेंधा नमक में पानी डालकर गाड़ा पेस्ट तैयार करें। अब इसे एक कपड़े में डालकर निचोड़ दें जिससे बचा हुआ पानी भी बाहर निकल जाये। अब इस पेस्ट को अपनी कमर में लगा लें।
सेंधा नमक दर्द को कम करता और इन्फ्लामेशन में राहत प्रदान करता है।
9. कैमोमाइल टी
एक चम्मच कैमोमाइल को एक कप पानी में 10 मिनट के लिए उबालें। अब इसे छानकर पी लें। रोज इस चाय को दो बार सेवन करें। यह इतना असरदार होता है कि एक कप हॉट कैमोमाइल मांशपेशियों की ऐंठन को ठीक करने के लिए काफी होती है।
10. दूध
दूध कैल्शियम का स्रोत है जो हड्डियों और मांसपेशियों को मजबूत बनाये रखने में मदद करता है। शरीर में कैल्शियम की कमी के कारण भी कमर दर्द की समस्या होती है। इसलिए दूध का नियमित रूप से सेवन करें। और यदि मीठे की जरूरत महसूस हो तो शहद मिलाकर पिएं।

नुस्खों को अपनाने के साथ ही इस बात का भी ध्यान दें कि नरम गद्दीदार आसान छोड़कर सख्त कुर्सी या तख़्त पर सीधे बैठने की आदत अपनाएं। सोने के लिए तख़्त का इस्तेमाल करें। तभी ज्यादा बेहतर असर महसूस होगा।
3
people found this helpful

fellowship in Arthroplasty, MS - Orthopaedics
Hello. I would not suggest steroids for longer duration for knee pain. They would decrease the pain but on longer duration will lead to myriad of problems including osteoporosis and other systemic multi organ problems. We need to look at the x rays and select a long term treatment which can decrease her pain but without side effects.
Shared 1 year ago • Featured Tip

MD, FIPP
Pain Management Specialist, Kolkata
Spondylitis includes swelling of the vertebra. It happens because of wear and tear of the ligament and bones found in your cervical spine, which is in your neck. While it is to a great extent because of age, it can be brought on by other reasons too. Side effects incorporate pain and stiffness starting from the neck to the lower back. The spine's bones (vertebrae) get fused, bringing about an unbending spine. These changes might be mellow or extreme, and may prompt a stooped-over posture. Some of the non-surgical methods to treat spondylitis are as follows-
Exercise based recovery/physiotherapy: Your specialist may send you to a physiotherapist for treatment. Non-intrusive treatment helps you extend your neck and shoulder muscles. This makes them more grounded and at last, relieves pain. You may neck traction, which includes using weights to build the space between the cervical joints and decreasing pressure on the cervical disc and nerve roots.
Medications: Your specialist may prescribe you certain medicines if over-the-counter medications do not work. These include:

Muscle relaxants, for example, cyclobenzaprine, to treat muscle fits
Opiates, for example, hydrocodone, for pain relief
Epileptic medications, for example, gabapentin, to ease pain created by nerve damage
Steroid infusions, for example, prednisone, to decrease tissue irritation and diminish pain

Home treatment: In case your condition is less severe, you can attempt a couple of things at home to treat it:

Take an over-the-counter pain reliever, for example, acetaminophen or a calming medication, for example, Advil or Aleve.
Use a warming cushion or an ice pack on your neck to give pain alleviation to sore muscles.
Exercise routinely to help you recover quickly.
Wear a delicate neck prop or neckline to get transitory help. In any case, you shouldn't wear a neck brace for temporary pain relief.

Acupuncture: Acupuncture is a highly effective treatment used to mitigate back and neck pain. Little needles, about the extent of a human hair, are embedded into particular points on the back. Every needle might be whirled electrically or warmed to improve the impact of the treatment. Acupuncture works by prompting the body to deliver chemicals that decrease pain.
Bed Rest: Severe instances of spondylitis may require bed rest for close to 1-3 days. Long-term bed rest is avoided as it puts the patient at danger for profound vein thrombosis (DVT, blood clots in the legs).
Support/brace use: Temporary bracing (1 week) may help get rid of the symptoms, however, long-term use is not encouraged. Supports worn for a long time weaken the spinal muscles and can increase pain if not continually worn. Exercise based recovery is more beneficial as it reinforces the muscles.
Lifestyle: Losing weight and eating nutritious food with consistent workouts can help. Quitting smoking is essential healthy habits to help the spine function properly at any age. Consult an expert & get answers to your questions!
5386
people found this helpful

X Ray of that area is vvv important Rest Cold compress IFT and us therapy x 20 days Good lumbo sacral corset use Avoid sit on floor No gardi sofa revolving chair Not sit on floor Use choamote.
1
person found this helpful
Shared 1 year ago • Featured Tip

MBBS, MD - Anaesthesiology, DNB Anaesthesiology, PDCC - Pain Management
Pain Management Specialist, Mumbai
Hi, I am Dr Siddharth Sharma. I am an interventional pain specialist and I treat patients who are suffering from chronic pain.
Chronic pain as you know is any kind of pain which is more than 3 months of duration or 12 weeks of duration. I am often asked about back pain and its surgical treatment. Patients come to me who has been advised open surgery and they want to avoid it and they ask me whether we can avoid it or not. So yes we can avoid the surgery almost in 90% of cases but there are certain conditions where surgery must be done and these are medical emergencies. However, in the majority of cases, we are able to prevent the surgery from happening that is patient is relieved without surgery so if you have been advised any surgery from your back pain which is you are very concerned and you don't want to get operated so please seek an opinion from pain management specialist.
So what the pain management consultant will do he will just try to find it where the pain is coming from and treat you accordingly. So our back is the structure which is made up of bones known as vertebrates and muscles and there a small nerves which are coming out of the spinal cord. Now I will show you a model so this is how the lower back looks like you can see the Bone part. So this model shows the Bony part of the human lower back. So if you see these are small bones which are forming this back and you can very well see her probably that this yellow portion is nerves which are coming out of the spinal canal and these nerves if they are compressed, leads to pain and this pain may go to distribution area of nerves which may be back, lower back, hips, leg, calves or even toes and this may also lead to symptoms like tingling numbness and likewise. So the back pain has always been a puzzle for doctors and to relieve the patient from the symptoms doctor they started dissecting and seeing why this pain is actually happening and since the possible causes are compression of these nerves it was thought that if we somehow release that pressure then probably the pain will be relieved. So the surgery started happening and the purpose of surgery is to decompress nerves to take the pressure of these nerves and relieve the patient possibly from his or her pain. However, this surgery necessitated cutting and going through the back muscles and then readjusting the bones and then retracting and itself cause so much of trauma that post surgery patient started having other symptoms as well. So probably that level may be a little better but maybe on other side or maybe on one level up one Level down problem started happening. Similar thing started happening with screws fixation and so.
Therefore the results if you see the data the results are not very encouraging that's why probably there is fear of surgery in the patient because they have seen their relatives or maybe there known people that are suffering from back pain undergoing some surgery and they recovered somewhat but probably there just started with some other problem or maybe the same number of problem started with and number of days whatever. For non-surgical treatment there are variety of treatments available nowadays there are interventional pain physician or pain specialist that can provide you with advanced option which are Minimal invasive which cause minimum damage to your body to the back to muscles because they are not involved when you're cutting or any suturing or anaesthesia so it is very advanced procedure and give very good pain relief in majority of patients. However, the indications are very clear cut and we cannot do these procedures in each and every patient so it's better if you consult an interventional pain physician and he will see evaluate and tell you that whether you are suited for the procedure or not. To name this procedure there can be as simple as simple epidural injections in which we inject a steroid. At once I tell the name steroid people start thinking that it will be harmful to the body but it will not be the case because this is a very small dose of steroid which is directly directed near the route so that the inflammation subsides and there is relief from the pain.
Also the another method is to decompress the nerve with the help of percutaneous procedures. Percutaneous means the patient is awake under the local anaesthesia while these procedures are done we reach this panel at the intervertebral disc base with the help of the needle then we can take it out take the disc out and we can with the help of radio frequency current we can seal the region actually. And this will result in decompression of the nerve and relief from the symptom. However, the indications are very clear cut and you need to go to your interventional pain consultant. He will see if you are fit for those procedures and guide you for these procedures. Another important thing that is common is to post surgery pain. So if you have gone any back surgery and you still having pain then you must visit your interventional pain physician you must go to him and he will check and try and find out the possible cause for pain. It is also possible that before surgery you have a different kind of pain, after surgery you have a different kind of pain then your physician will often be able to diagnose and give a diagnostic procedure if required or maybe give you a curative procedure as required. So this was about the back pain.
For more information, you can visit my life rate website on www.lybrate.com/doctorsiddharthsharma.
3778
people found this helpful
Asked for male, 21 years old from Jalandhar

Change food habites. Add in your food calcium vitamines minirales milk end milk products green vegitabales salad etc. You take Ķeva ortho Care capsule 1 in morning 30 minutes before lunch end dinner for a month end Massaje Ķeva Anti pain oil on painful area. After a month consult me. Do aerobic excersices yoga will help.
1
person found this helpful
Asked for male, 19 years old from Agra

Sleep on a hard bed with soft bedding on it. Use no pillow under the head. Kindly take BioD3 Max 1 tab dailyx10 Paracetamol 250mg OD & SOS x5days Do back(spine)/shoulder/knee exercises Make sure you are not allergic to any of the medicines you are going to take Do not ignore it. It may have to be further investigated. It could be beginning of a serious problem. If no relief in 4_5 days,then contact me again. Contact your family doctor or nearest hospital for emergency help.
View All Feed
Near By Doctors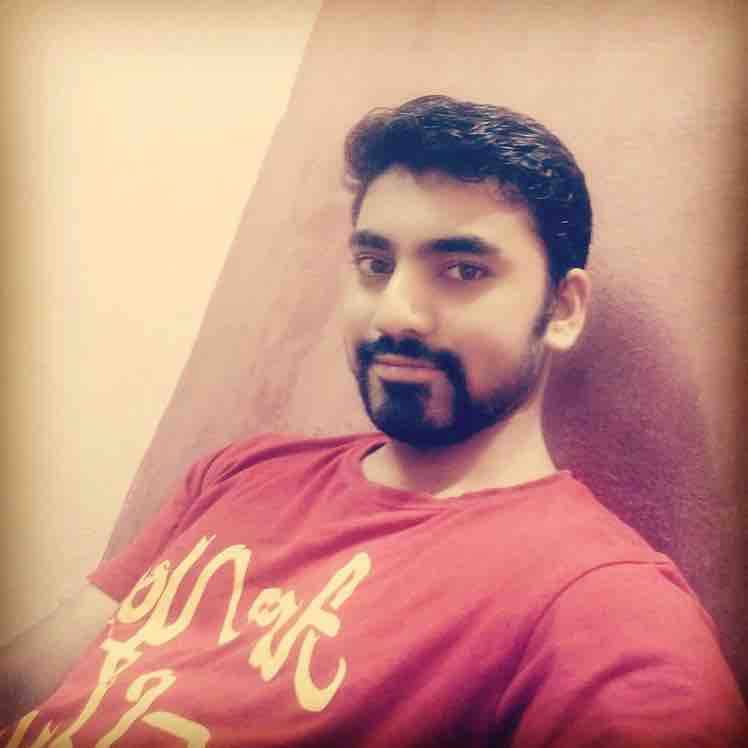 MPTH/MPT - Sports Physiotherapy, BPTH/BPT
Physiotherapist
Vaishnavi Ortho & Physiotherapy Clinic,
Book Appointment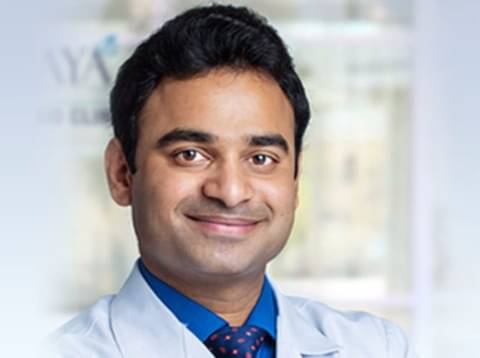 B.P.T, M.P.T
Physiotherapist
Book Appointment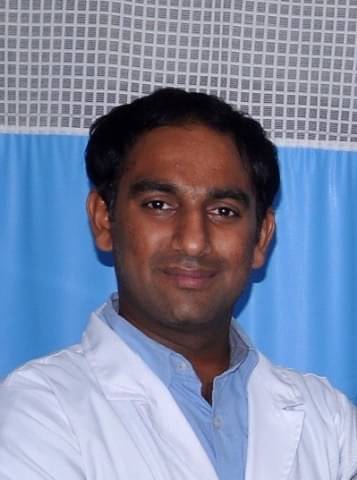 BPTh/BPT
Physiotherapist
Activelife Physiotherapy & Rehabilitation Centre,
Book Appointment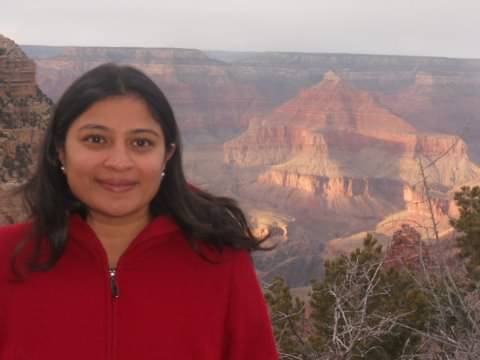 Doctor of Physical Therapy (DPT), Bachelor of Physical Therapy
Physiotherapist
Jiyo Strong Physiotherapy and Vertigo Centre,
Book Appointment