Videos (1)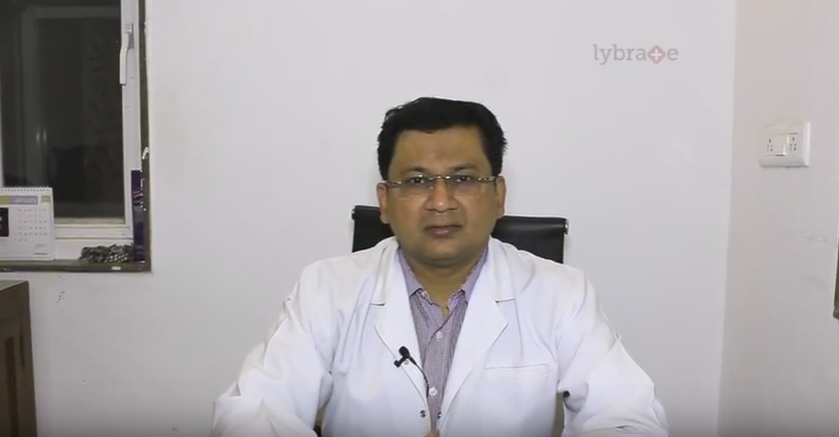 I am Dr. Rajesh, associate professor in the Department of plastic surgery in Deccan Medical College, also consulting plastic surgery various hospitals in Hydrabad. Today we are going to discuss about one of the most common complaints which I come across in my daily routine practice, that is gynecomastia.
Gynecomastia is a condition of non cancerous growth of the male breast. These conditions generally observed in infants and adults age and old age. The condition is observed in about 1 million population of India. In infants. this condition arises mainly due to the abnormality in the hormones. That is, the male hormones which are supposed to be increased and the female hormones which are supposed be decreased by their abnormal ratio. There is a change in the ratio of the hormones, then this condition is used to observe the mothers womb from the glass filter, that is, some of the hormones are injected to the child. So that's why we usually see there is a minor swelling of the childr's breasts this is called physiological.
Physiological normally occurs in most of the children and it's a common condition. Since something which is not common is non physiological, which is an abnormality. The next physiological condition where you see is in adult age and children are developing the male secondary sexual character. That time the male hormones which are supposed to be increase, when they are not increased and the female hormones which are supposed to get reduced . At that time, there is a change in the ratio game again you will see gynecomastia usually around 10 or 11 or 12 years of age. This will subside usually and 1 or 2 years of age and the next condition is again in the later age that is in the old age. There the testosterone hormones in the body comes down in the male then again you may see these are all these are physiological other.
Causes in the adults are mostly with the drugs are chronic. Diseases associated will be liver or kidney. Like liver in a sense of chronic sclerosis of the liver also where in the hormone which is supposed to get deleted is also one of the reason we're in developer gynecomastia and in a chronic renal problems with is undergo adolescence is also this. We can see all this kind of problem and there are very rare conditions like in a Klinefelter syndrome. There are some syndromes and some cancers are also associated with this condition but there are extremely very rare conditions. Where you see a gynecomastia syndrome for them, the evaluation is different to manage. There is long prove of medical management for this, like the drugs will not treat the cause. There are some drugs which are not even FDA approved but there are some drugs where we can give especially the adult causes but not for the physiological causes.
Physiological causes as I mentioned earlier after certain time or age they should subside and the body becomes normal like any other person but if it still doesn't subside then the option would be surgical. We do a lipo a small hole is made at the little side of the breast through that we suck out the fat if there is any fat. We suck out the fat and only the glandular tissue is delineated and then through a small incision in the area like nothing. But that pigmented skin around the nipple makes a small incision trhough which we take out the gland. That is most commonly followed treatment throughout the world and it has very great results.
for more information, you can contact me directly in my clinic that is Dr. Chandra Semalty Speciality clinic.
read more
Personal Statement
I want all my patients to be informed and knowledgeable about their health care, from treatment plans and services, to insurance coverage.
...more
I want all my patients to be informed and knowledgeable about their health care, from treatment plans and services, to insurance coverage.
More about Dr. J Rajesh
Dr. J. Rajesh is one of the eminent cosmetic and plastic surgeon based in Madhura Nagar, Hyderabad. He has 19 years of experience in this field and is attached to the Jeddimetla Malla Reddy Narayana Multispecialty Hospital in Hyderabad in addition to practicing in Dr. Chendra's Multispecialty Clinic in Madhura Nagar, Hyderabad. Dr. J. Rajesh received his MBBS degree in cosmetic surgery from the JJM Medical College in 1997. He did his MS in General Surgery from the Sidhartha Medical College in 2003 and M.Ch in Plastic Surgery from the Osmania Medical College in Hyderabad in 2007. He had been a consultant at Dr. Tariq Hospital and an assistant professor at the Deccan Medical College. He was also an associate in the Princess Esra Hospital in Hyderabad. He has specialised in fields like Blepharoplasty (surgically repairing or reconstructing an eyelid), breast lifting and augmentation, hair transplant surgery, cosmetic and plastic surgery, rhinoplasty (plastic surgery of deformed nose) and liposuction (surgically removing excess fat from under the skin through suction method). He has performed surgeries like double chin reduction, facial reconstruction, cosmetic surgery and treatments and facelift surgeries. Apart from that he regularly provides health feed on skin care and various skin treatments as he believes it is his duty to keep his patients well informed. He also gives valuable tips on different treatment plans and services and also about different health insurance coverage.
Info
Education
Mch - Plastic Surgeon - Osmania Medical College, Hyderabad - 2007
MS - General Surgery - Sidhartha Medical College - 2003
MBBS - J J M Medical College - 1997
Location
Book Clinic Appointment with Dr. J Rajesh

F2, Madhuranagar, Beside Ratnadeep Super Market, Yousafguda

,

Hyderabad
Get Directions




Services
Submit Feedback
Submit a review for Dr. J Rajesh
Your feedback matters!
Write a Review
Reviews
Verified
Nov 23, 2017
Good
Feed
Shared 10 months ago • Featured Tip
A head full of hair is called a crowning glory and not only improves the looks and appearance of the person, but also adds to the person's image and self-esteem and confidence. With hair loss, the psychological effect is felt very strongly and can even lead to depression. Both men and women are equally affected by hair loss or balding, and can be treated with hair transplant.
It is a surgical procedure, wherein hair follicles are removed from one site that has normal hair growth (donor site) and placed on the bald patch with no or thin hair (recipient site). While the back of the head is the most common donor site, sometimes even the torso, trunk, and legs can be a good source. Hair is believed to grow in groups of follicles, so transplants are also done as follicular units.
Hair transplant usually differs in the way that the hair follicles are removed from the donor site. This can be done in two ways as outlined below.
Follicular unit strip surgery (FUSS): In this procedure, the donor site with a thick hair growth is identified and strips of tissue of about 1 x 15 cm are removed along with hair follicles. Under a microscope, excess fiber and fatty tissue in this strip is removed. The recipient site is prepared by creating small punctures at regular intervals into which the hair follicles are placed at appropriate angles, taking care to give a realistic look. The donor site will have minor injuries, which will heal with the new hair growing into it. The donor site will take about 2 weeks for the uptake of the follicles.
Follicular unit extraction (FUE): in FUE small punches are made at the donor site to remove tissues of 0.6 to 1 mm, which will contain hair follicles. These are placed into the recipient site at predetermined spacing and angles to produce a realistic appearance. This technique produces a more natural appearance and also fewer scars on the donor site. It takes longer than the strip surgery though.
The success of hair transplant depends on the postoperative care. The doctor will give a set of instructions for hair wash and hair care, which are to be followed strictly. In the first 10 days after transplant, the patient will experience a 'shock loss' where almost all of the new hair follicles will fall out leading to hair thinning. New hair growth in this area will be seen over the next 2 to 3 months. Itching and minor swelling will subside on their own.
With good follow-up care, hair transplant can be a boon to people who have baldness and can provide a big boost to self-esteem and confidence.
3212
people found this helpful
Shared 11 months ago • Featured Tip
A Lower Body Lift is also called a belt lipectomy, is an increasingly popular type of surgery. The aim of this surgery is to eliminate or improve excessive or sagging of thigh and buttock skin from the area. This surgery is mostly opted to enhance the physical appearance and is becoming increasingly popular these days.
Causes to undergo Lower Body Lift:
A Lower body lift may be undergone when, due to extreme weight loss or advanced age, the skin in the buttocks, thighs and abdomen becomes loose and appears to be sagging
Apart from loosening the skin, weight loss can also make the buttocks & thighs and abdomen look deformed or de-shaped. In that case, a Lower Body Lift helps the patient correct the area.
Lower body lift are most likely to be successful when:
The layers of fat beneath the skin of the patient are relatively thin.
The patient does not smoke, as smoking slows down the healing process and also increases the risk of post surgery complications.
The patient's weight does not fluctuate a lot. He or she must have stable weight for at least a year before the surgery.
The overall health of the patient is good, and he or she does not suffer from chronic medical conditions.
How is the surgery performed?
Depending on the body type and other condition of the patient, the doctors make a circumferential incision at the waist or slightly below that area.
After that, the excess fat or skin is removed from the soft tissue that is present there. Following this, the skin is closed up in layers and tightened.
Things to keep in mind before the surgery:
It may take a few months to recover fully, post surgery
Weight gain or loss in the future may affect the results of the surgery
1
person found this helpful
Shared 1 year ago • Featured Tip
The skin around the eyes is usually one of the first areas to show signs of aging. There are four noticeable changes that occur around our eyes as we get older. These are:
Sagging upper eyelids
Eye bags
Puffiness
Scleral show
There are many causes for these conditions and they affect each person differently. While some people show signs of aging early, others continue to look youthful for longer.
Let's take a look at four common causes for our eyes to show signs of aging:
Loss of fat and bone tissue: As we age, the fat in our facial muscles begins to clump up and shifts downwards. As this happens skin begins to sag. The loss of fat is also accompanied by a loss in bone tissue. This makes the skin under the eyes sag further as they lose their underlying support. A loss of fat and bone tissue also leads to hollow surfaces on the skin which results in dark circles.
Loss of collagen: Collagen is a protein that gives the skin its strength and structure. It is also important in the production of new skin cells. Collagen production is affected by a number of factors such as exposure to UV radiation, smoking and high sugar intake. While these are controllable factors, one uncontrollable factor that affects the production of collagen is aging. As the number of candles on our birthday cakes increases, the production of collagen reduces. With the loss of collagen, skin becomes thinner and veins become more visible. This also results in a thinner epidermis that makes fine lines appear and causes wrinkles around the eyes.
Loss of elasticity: Along with collagen the other protein responsible for the firmness of skin is elastin. Elastin helps the skin return to its original state after being stretched or pinched. As we grow older, the production of elastin is also reduced. This loss of elasticity is visible around the eyes as skin begins to droop. The eyelid muscles are also one of the most used muscles in our body. We use them unconsciously every time we open and close our eyes, squint, wink etc. As the amount of elastin is reduced the eyelid skin no longer returns to its normal state every time it is used. Thus it triggers the appearance of wrinkled skin around the eyes.
Weak muscles: Muscles also grow weaker as we get older. This causes the fat sacks to protrude through the skin leading to bags under the eyes and puffiness. A weak levator muscle responsible for lifting the upper eyelids can also cause the eyelid to appear droopy.
In case you have a concern or query you can always consult an expert & get answers to your questions!
3096
people found this helpful
Shared 1 year ago • Featured Tip
Breast Augmentation is the most popular plastic surgery procedure performed worldwide.

Breast augmentation can enhance your appearance and your self-confidence, enlarging your breasts and making them more proportional with the rest of your body. Breast augmentation can also be used to correct differences in the size of your breasts or sagging breasts, which can occur after pregnancy and breastfeeding.

Preoperative Planning

There are many choices and options in breast augmentation, which require careful planning to individualize what are the best options for you. All of these choices have advantages and disadvantages, which you should understand before you make a decision with your surgeon.

Breast augmentation does not correct severely drooping breasts. If you want your breasts to look fuller and to be lifted due to sagging, a breast lift may be required in conjunction with breast augmentation. Breast lifting can often be done at the same time as your augmentation or may require a separate operation. Your plastic surgeon will assist you in making this decision.

Most patients choose silicone implants rather than saline implants because they have a more natural look and feel. Modern silicone implants are substantially different from the old type of silicone implants used in the 1970s and 80s. Another advantage of the cohesive gel silicone implants is that they are made in a variety of round and tear-drop shapes, which means it is easier to choose an implant to achieve the breast shape that you desire.

Safety Profile

Misinformation emerged about silicone in the late 80's and early 90's. The effects of silicone implants have since been studied extensively these claims were made, looking at 100,000s of women with breast implants. In June 1999, The Institute of Medicine at the National Academy of Sciences in the U.S.A. released a report, which confirmed that there is no increased risk of the development of cancer, immunologic or neurological problems associated with the use of silicone breast implants, which had been claimed in the late 80's. Patients with implants can breastfeed normally as there is no effect on breast milk.

Surgery
Breast augmentation surgery requires a general anaesthetic, with the operation taking 1-2 hours, and is usually performed as a day-stay or overnight-stay procedure.
Implants are placed either behind the breast tissue or under the pectoralis muscle on the chest wall. Breast implants placed underneath the muscle have a more natural shape, a lower chance of capsular contracture (hardening) of the implant, and it is easier for
mammography
. There is also a choice of incision - in the crease under the breast, under the areola or in the armpit, all of which have advantages and disadvantages, which you should discuss with your surgeon.
Recovery
Following the surgery, it is important to have restricted light activities, with no lifting or heavy duties for 7-10 days. Most patients may drive again and return to work within 7 days after the surgery. Heavy activities and sport should not be undertaken for 3-4 weeks following the surgery. If you wish to discuss about any specific problem, you can consult a
Cosmetic/Plastic Surgeon
.
2848
people found this helpful
Shared 1 year ago • Featured Tip
Liposuction is very popular as a relatively quick and safe cosmetic surgery to get rid of excess fat. At one time, the procedure was even touted as a better alternative to healthy diet and exercise. Regardless of such myths, liposuction is an important development in cosmetic surgery. Indeed in certain cases (of extreme weight gain) liposuction is the first surgical procedure performed on the patient. Like all surgeries, liposuction has a few do's and don'ts, and they are:

Do's
1. Keep your weight at a healthy level before surgery. The more the amount of fat is removed from your body, the greater the risks involved in surgery, which is why controlling your weight pre-surgery is important. Losing a large amount of weight leaves a lot of lose skin in your body, which can make your skin look saggy.
2. Wear your compression garments. Compression garments help your skin compress over the area where the fat used to be, leaving smooth, tight skin.
3. Continue exercising (with the go ahead of your doctor) after the procedure and follow a healthy diet to maintain your body.

Don'ts
1. Do not take anti inflammatory medicines like
aspirin
or
ibuprofen
as these medicines may cause
bleeding
complications. They also harm the body's immune system, which is detrimental to recovery.
2. Do not smoke or drink while recovering - Nicotine disturbs normal skin growth, which may lead to permanent scars, while alcohol interferes with the effect of some medicines.
3. Don't lift heavy objects or bend down immediately after the surgery. Your doctor will give you a more specific timeline as to when you can pursue such activities.
4. Don't expect results from day one. You will see results after you have recovered from the surgery.
5. Do not opt for liposuction specifically for
weight loss
. Liposuction is chiefly a procedure for shaping and contouring the fat in your body to give you that shape you always desired.
In case you have a concern or query you can always consult an expert & get answers to your questions!
2891
people found this helpful
Shared 1 year ago • Featured Tip
The terms plastic surgery and cosmetic surgery are often used interchangeably. Plastic surgery is a broad field, which has two branches - cosmetic surgery and reconstructive plastic surgery. There are marked differences between the two in terms of method of surgery and cause of requirement.

Cosmetic surgery

This type of surgery is used to improve the physical and aesthetic appearance of a person. The requirement for this form of surgery does not generally arise out of any pressing medical or diagnostic need and is completely elective. A cosmetic surgeon is skilled at both surgical and non-surgical procedures. Surgical procedures include breast augmentation and reduction, abdominoplasty (tummy tuck), liposuction, eyelid surgery, etc. Examples of non-surgical procedures are botox, laser treatments for skin and hair, collagen injections, microdermabrasion (removal of dead skin cells by spraying exfoliating crystals), etc.

Reconstructive plastic surgery

Also known simply as
reconstructive surgery
, this is performed on abnormal structures of the body that have become deformed due to congenital defects, trauma, accidents, and
burns
, or illnesses and infections. The central aim of this type of surgery is to repair and improve functioning in the affected part of the body. This includes surgical techniques such as skin grafting, flap procedures, cleft lip surgery, correctional procedures, etc.
Both cosmetic surgery and reconstructive surgery require a thorough examination of the patient's medical history and lifestyle habits prior to the procedure. The surgeon concerned shall make an evaluation of the case and decide on the best possible course of action. Each case is different and is approached differently, which means that the most suitable technique of surgery is a subjective matter. In case you have a concern or query you can always
consult an expert
& get answers to your questions!
2996
people found this helpful
Shared 1 year ago • Featured Tip
Cutaneous vascular lesions are the most common birthmarks found in children. Flat vascular lesions have a tendency to persist but raised vascular lesions, called hemangiomas may involute gradually. They are the result of several or huge vessels that are formed underneath the skin and can lead to complications like pain, bleeding, cosmesis or disfigurement. It is necessary to seek treatment for both medical and cosmetic reasons.
Cutaneous vascular malformations are best treated by laser surgery and it is effective sometimes for cosmetic reasons. Hemangiomas may need surgery for residual lesions after involution of the lesion. Use of laser surgery, successfully can help in eliminating certain targets (chromophores) within your skin by putting into use the beam of requisite wavelength, energy setting and pulse duration. Initially these caused serious side-effects like scarring of the skin or permanent dyspigmentation but after the development of photothermolysis technique, the side-effects were less seen.
Things to keep in mind before lesion treatment
The main forms of treatment include laser therapy. Surgery is less used at present as it poses the risk for hemorrhage. The patient should be aware of a few things before going through the treatment procedures.
1. Cutaneous vascular malformations are best treated by laser surgery can be effective sometimes for cosmetic reasons hemangiomas may need surgery for residual lesions after involution of the lesion.
2. Laser therapy can treat vascular lesions such as telangiectasias or spider veins, port wine stain, birthmarks and strawberry hemangiomas. The laser is safer and more effective because it proves to be useful in treating the blood vessels of a lesion without affecting the surrounding tissues.
2. The patient may experience temporary discoloration of the skin surrounding the treatment site. This blue-green discoloration is known as purpura and it usually fades within a week.
3. The laser therapy is more effective in case of people who have a lighter skin color. In case of heavily tanned or deeply pigmented skin, the laser light may not be able to reach the surface of the lesion.
4. A topical antibiotic in the form of an ointment or cream may be required by some patients after the treatment. If you wish to discuss about any specific problem, you can consult a Cosmetic/Plastic Surgeon.
2683
people found this helpful
Shared 1 year ago • Featured Tip
Liposuction also known as lipoplasty is a surgical method for removal of excess fat from specific body areas, such as the abdomen, thighs, hips, arms, buttocks or neck. However, you shouldn't consider it as a complete weight-loss surgery as overall weight loss is only possible through exercise, diet and bariatric procedures. You may be a candidate for this surgery if you have too much fat in specific areas and otherwise possess a stable body weight.

Here are four important signs to know that you need liposuction

1. Despite exercising and eating healthy, you are unable to shed stubborn fat

It is quite natural to lose weight after exercising and eating healthy. But even if you manage to attain a leaner and fit body, some fatty deposits are often left behind. So when your daily efforts prove insufficient and you see no striking change, then it is quite likely that you should go for liposuction which will help you eliminate excess fat from some specific parts of your body.

2. Even though you are happy with your body shape, it seems you have a double chin

If it appears that you have a double chin despite having optimum weight, you are perhaps putting up with fat under your chin and possibly around your neck which you are unable to address on your own. Liposuction, therefore, can help you get rid of these fat deposits for a smoother and youthful appearance that complements the rest of your body.
3. You are embarrassed by your body shape due to bulging or sagging body areas
If your body appearance makes you feel embarrassed because of sagging body areas you cannot address, then liposuction can easily help give you back your self-confidence. If a smoother and fit body shape can help you improve your social and personal life, then this can be the cosmetic procedure that makes your life turn around.
4. You are putting your best efforts to gain a contoured body
If you are doing regular work out and stay very much focused on achieving a stunning contoured body or in other words, visually chiseled abs and arms, but still fat doesn't go away then liposuction surgery can help you achieve a complete body contouring you so wish for! If you wish to discuss about any specific problem, you can consult a
Cosmetic/Plastic Surgeon
.
2750
people found this helpful
Shared 1 year ago • Featured Tip
Laser hair removal refers to a process in which a special laser light is shone upon hair follicles. Pigments in the hair follicles soak up the light and this stops the hair from growing. There are several advantages as well and risks associated with laser hair removal treatment. Here is everything you need to know about laser hair removal.
Advantages:
Precision: One of the biggest advantages of laser hair removal is the fact that you can pick and choose and remove only the hair, which you want to remove, which is not the case with waxing.
Speed: Laser hair removal is relatively quick as an area, roughly equal to the size of one coin can be treated within a second. Therefore, small areas which need to be treated can be treated in under a minute while the whole back can have all the hair on it treated in about an hour.
Reliability: Laser hair removal is very predictable and reliable due to the fact that hair will permanently be gone if this treatment is opted for.
What not to do?
Laser hair removal like any other treatment requires trained professionals as well as some precautions. Here are some precautions you should take before laser hair removal treatment.
Limit plucking, electrolysis and waxing : All of these treatments remove the root of the hair. This is not good as the laser hair removal treatment is meant to be performed on the root of the hair. These should not be done for six weeks before treatment.
Avoid sun exposure: Exposure to the sun creates complications and should be avoided for up to six weeks before treatment and also six weeks after treatment.
Risks:
There are also several risks of laser hair removal, which are pretty common and about which you should be aware of. These include.
Blisters and sunburns: Even though blisters are rare, sunburns are pretty common. You can wear makeup on your face to cover up the side burns unless it has blisters.
Changes in the color of the skin: Sunscreen can be worn to treat this problem. If you wish to discuss about any specific problem, you can consult a Cosmetic/Plastic Surgeon.
2598
people found this helpful
View All Feed
Near By Doctors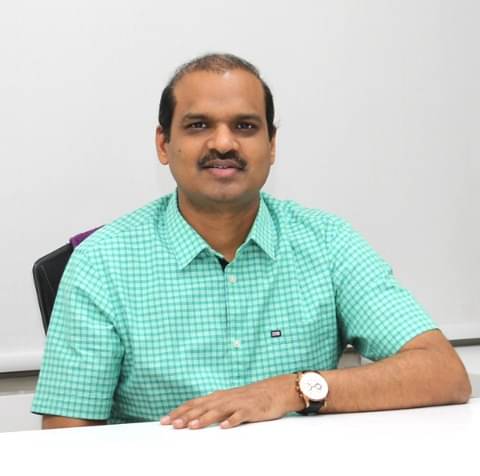 M.Ch - Paediatric Surgery, DNB (ENT), MS - ENT, MBBS
Cosmetic/Plastic Surgeon
Contours Plastic Surgery Center,
Book Appointment