Personal Statement
I believe in health care that is based on a personal commitment to meet patient needs with compassion and care.
...more
I believe in health care that is based on a personal commitment to meet patient needs with compassion and care.
More about Dr. Imran Kazmi
Dr. Imran Kazmi is a popular Dermatologist in Bod Uppal, Hyderabad. He has been a successful Dermatologist for the last 11 years. He is a qualified MD - Dermatology, MBBS . You can consult Dr. Imran Kazmi at Skin Clinic in Bod Uppal, Hyderabad. You can book an instant appointment online with Dr. Imran Kazmi on Lybrate.com.

Lybrate.com has top trusted Dermatologists from across India. You will find Dermatologists with more than 43 years of experience on Lybrate.com. Find the best Dermatologists online in Hyderabad. View the profile of medical specialists and their reviews from other patients to make an informed decision.
Info
Education
MD - Dermatology - Osmania Medical College, Hyderabad - 2013
MBBS - Gandhi Medical College, Hyderabad - 2008
Languages spoken
English
Hindi
Professional Memberships
Indian Academy of Dermatalogist Venereologists & Leprologists
Location
Book Clinic Appointment with Dr. Imran Kazmi

No-7, Sri Sai Residency, Beside More Super Market, Bod Uppal

,

Hyderabad
Get Directions


Purani Haveli Hyderabad Opposite Princess Durrushehvar hospital

,

Hyderabad
Get Directions



Mansoorabad, Landmark : Beside Big Bazaar Lane & Opposite Triveni College

,

Hyderabad
Get Directions


Services
Submit Feedback
Submit a review for Dr. Imran Kazmi
Your feedback matters!
Write a Review
Reviews
Sahil Sheikh
Apr 5, 2018
Amazing and helpfull
Verified
Jul 17, 2018
Excellent
Feed
Are you growing hair in unusual places where you do not want them to be such as on the neck, chest, chin and back? Hirsutism is a medical term, which refers to excess body hair and facial hair in women. It occurs because of an increased production of androgens or male hormones. The increased sensitivity of the androgen receptors in the skin follicles also causes hirsutism.
Diagnosis
Hirsutism is diagnosed using two methods:
The Ferriman Gallwey model involves the visual inspection for detecting the presence of excess hair. The amount of hair growth in nine areas of your body is quantified in this model. However, this is not an ideal method as many women shave or pluck their hair.
Blood test for excess androgens is another method for diagnosis of hirsutism. The different tests include free testosterone, total testosterone and DHEAS or dehydropiandosterone sulphate. Women with PCOS are likely to have increased levels of free testosterone in their body because of the absence of enough sex hormone binding globulin.
Removing excess hair
There are several ways by which you can get rid of excess body and facial hair. They are as follows:
Plucking is a way of hiding hair during early stages. It is an easy fix. However, plucking from the follicle may lead to the distortion of the follicle, which may cause hair to thicken and turn darker.
Depilatories is another way of removing excess hair due to hirsutism. Depilatories remove excess hair by the use of a chemical which dissolves the hair.
Waxing is also effective for removing excessive hair. In waxing, warm wax is spread over the affected areas; a strip of cloth is placed over it, and rubbed on the wax. After holding the skin tight, the cloth is pulled off.
Several medicines are used for dealing with hirsutism in women such as oral contraceptives, which help in removing the amount of androgens in the body. The androgen production may decrease as a result of oral contraceptives. The amount of circulating concentration of androstenediones and total testosterone are also reduced. Anti androgen medicines are also prescribed in some cases.
Electrolysis is opted as a measure of managing excessive hair. In the process, a needle gets inserted along the hair shaft. After this, an electric pulse is sent to the root. This makes the hair release from the follicles and they are pulled out.
Laser hair removal is the final option for hirsutism treatment. In this method, light from the laser eliminates several hairs in the affected area. The pigment present in the hair absorbs the energy from the laser and gets destroyed.
In case you have a concern or query you can always consult an expert & get answers to your questions!
2889
people found this helpful
Research has shown that nail paint contains chemical substances that can be harmful to the body. These chemicals can enter the body through the pores of the nails. The health eradication is applicable for people who are applying on their nails and salon workers who apply nail art to their clients, day in and day out. Here is one must know before applying the beautiful shades of color on the nails:

What are the harmful agent present in nail paint?
There are three dangerous industrial chemicals that are mixed with nail paint that is dibutyl phthalate, toluene, and formaldehyde. Owing to their notorious health implications, these chemicals are known as toxic-trio. Toluene is used as a solvent in nail polish that aids smoother finish and holds the pigment together from separating inside the bottle. It, however, affects the reproductive system and the central nervous system. Similarly, dibutyl phthalate and formaldehyde can cause a problem in breathing, internal hemorrhage etc.
Health Hazards: Regular to health care products-nail paint, in particular, can have a wide range of health implication. From skin irritation to an eye injury, allergic reaction to breathing problems once can face a lot of problems that are totally uncalled for. Research also indicate that regular exposure to nail paint crop up neurological problems, impair the process of body development, affect the reproductive system etc. Research conducted by the Cancer Prevention Institute, California showed that there is an increased risk of cancer for people who work at beauty care salon due to their increased exposure to beauty products.
Problems related to pregnancy: Frequent nail paint can lead to a premature pregnancy. Some other problems related to pregnancy include undersized babies, spontaneous birth of the baby and preterm delivery. There have been too many instances of failed pregnancies witnessed among beauty salon workers. Some other symptoms that are related to mail paint exposure that is seen during pregnancy include chronic headaches, very low appetite, lethargy etc.
Way forward: It is evident that nail paint can pose a serious threat to women in general. The best way to go forward is to choose a nail paint that has a low toxicity rating- preferably within 2. This can be a little challenging since most beauty products do not portray the toxicity rating. If the latter is not mentioned in the body of the product, go for a product, that states the absence of chemical product. Organic nail paints can be the best alternative to address the challenges of conventional nail paint.
However, the availability of organic nail paint is still a challenge. Not many companies sell it, the consumer base for these beauty products are thin as well. In case you have a concern or query you can always consult an expert & get answers to your questions!
3001
people found this helpful
The term exfoliative dermatitis literally means peeling or shedding of the skin. It is also known as erythroderma. This condition is characterized by the reddening and peeling away of large patches of skin all over the body. The skin may also turn rough and scaly and feel painful or itchy. Exfoliative dermatitis is caused by a skin cell disorder, which causes a rapid turnover in skin cells. People suffering from chronic skin conditions such as psoriasis, autoimmune diseases, eczema and seborrheic dermatitis are at a high risk of suffering from this condition.
Apart from affecting a person's appearance, the shedding of skin cells can also cause dehydration and nutritional deficiencies especially of protein and vitamin A&D. The loss of skin cells also makes you vulnerable to serious infections and damage to muscles and bones. It can also lead to hair loss and thickening of nails. Thus it is important to treat this condition as early as possible.

Treatment for this condition depends on a number of factors including the patient's age, overall health, tolerance to specific types of medication and procedures and extent of reaction. When treating this disease, it is important to identify the root cause as it resists treatment until the root cause has been treated. To do this, a skin biopsy may be needed along with a physical examination and blood tests.
Patients suffering from acute exfoliative dermatitis may also require hospitalization. Hospitalization may also be suggested for elderly patients or people living alone. This is in cases where the condition has affected the patient's fluid levels and internal body temperature.
Emergency treatment can include:
Discontinuation of medications that may be causing this condition as a side effect
Application of petroleum jelly on the affected area to reduce fluid loss and prevent secondary infections
Non adherent dressing of the affected areas if the skin is crusting or weeping
Correction of body temperature through cooling baths or heated blankets
Antibiotics and intravenous fluids to combat dehydration
In case you have a concern or query you can always consult an expert & get answers to your questions!
2554
people found this helpful
Everybody is particular about how they look. Skin care has assumed great importance compared to a couple of decades ago. With skin care assuming so much, everybody talks of cleansing, scrubbing, toning, moisturising, what not! What we need to realise is that anything in excess is bad. Talking of scrubbing, it has been promoted as the perfect way to remove dead cells from the skin and keep the skin looking young and radiant. After scrubbing, the skin that is left behind is brand-new with fresh cells from the underlying layers, which glows out. While this is the intention, there are questions to ask in terms of – what to use for scrubbing, how often, ideal products, etc.
Scrubbing can be done chemically or physically. Chemical scrubs include products like salicylic acid, glycolic acid, lactic acid, or citric acid. These remove the dried, dead cells from the top and leave a radiant, fresh skin behind.
Physical scrubs use salts, almond, apricot peel, and tiny beads of microplastics. These microbeads are not just harmful to the skin, they are also not eco-friendly. Though not visible to the naked eye, these microbeads, as the name suggests, are small, tiny plastic beads which act as a physical scrub and help in removing the top layers of the skin. They get into the water as sediments and cannot be removed. When accumulated over a period of time, there is no way to get rid of them. Many products have been banned in Australia and the USA for containing these microbeads.
Another thing to consider when scrubbing is the type of skin. While oily skin can take a little more of the scrubbing load, dry, flaky skin should not be over-scrubbed. Exfoliating agents can be used once in a while, but if you ask a dermatologist if your skin needs daily exfoliation, the answer would be a big NO. Oily skin can benefit from gel-based scrubs, while dry skin can benefit from cream-based ones. If you have sensitive skin, use a mild exfoliating agent. There are multiple products being promoted as daily scrubs which are easy on the skin, but it is best to stay away from these for regular use.
Alternatively, there are multiple regular home/kitchen products which can be used as scrubs. Gram flour, milk cream, lime juice, sugar, oatmeal, ground coffee can be used periodically to get the same scrubbing effects. What is also important to note is it is not just the face that needs the scrubbing. Surfaces with thicker skin like the knees and elbows also benefit from occasional scrubbing.
The mantra is to not overdo it, but go with moderation and get the benefits of scrubbing with a glowing, radiant skin. In case you have a concern or query you can always consult an expert & get answers to your questions!​
2896
people found this helpful
Shingles is a sort of viral disease that makes a very painful rash on the entire body. This sort of rashes can occur on any part of the human body, but is mainly found on the torso. Shingles is a kind of varicella-zoster virus, the similar pattern of the virus that causes the deadly chicken pox. Once you have the chicken pox, the infectious virus leave leftovers in the dormant position of your body.

But during the later part of your life, if there are the stress or illness then it can again reactivate the virus, as well as you might be develop the shingles. In other words Shingles is a minor type of eruption of the germ of the chicken pox. It can occur any time after the first type of an infection.

Also an antiviral type of medications are the most often prescribed to care for this type of painful rash. These kind of medicines help out to abbreviate the length of the shingles as well as it can also reduce the symptoms. A number of natural treatments might be effectual in easing the pain as well as the discomfort of shingles.
There are 5 ways you can control these and these are discussed below:
Cool bath is the best option: Cool type water can also assist to ease the throbbing, and the sore skin of shingles. You can soak in the water for more than a few minutes, and then you require drying of your skin completely.
Wet compress is an another option: Cold, as well as the wet compresses work much the parallel way of a cool bath does. This type of compress helps to alleviate the pain as well as an irritation.
Take a healing bath: Also the Colloidal oatmeal baths as well as the starch baths can help out to heal an aggravated as well as the painful skin. A lot of these are obtainable in the medicine store.
Calming lotions: You can also use the soothing kind of the lotions, like calamine lotion, on the affected area.
You can apply normal pain relievers: A number of the creams that contains the capsaicin might be helpful in dropping the pain which is caused by the shingles. Capsaicin is a sort of pepper extract, as well as it has been utilized for centuries as the natural type of pain reliever.
Natural treatments may be the best way to heal shingles?
Conventional type of shingles treatments, like antiviral medications, are the most effectual treatment. It is true that the natural type of remedies will assist you to make simpler the discomfort of the shingles, as well as it cures the process of healing. Shingles will eventually clear up in its own way in three weeks.
In case you have a concern or query you can always consult an expert & get answers to your questions!
2420
people found this helpful
The first drops of rain, the lush greenery, the landscapes all rain drenched - the monsoon makes it truly enchanting, bringing the best out of nature. While most of the people enjoy the monsoon, some people often end up being at the receiving end. The season can be quite punishing triggering a host of digestive and skin problems and infections. In this article, we will discuss some important tips to help keep your skin healthy and problem free during the monsoon.

Common dermatological problems synonymous with the monsoon:
The onset of monsoon may not be at all welcoming for the skin. With an increase in the humidity levels, fungal infections, intertrigo, ringworms, skin rashes, and irritation become inevitable. A study suggests that diabetic patients need to be extra careful as they stand a greater chance of suffering from skin infections and other related problems triggered by the monsoon. Mentioned below are some of the skin problems and infections that are often known to affect people during the monsoons:
Eczema: It is a non-contagious dermatological condition characterized by skin inflammation, redness, and itchiness. The affected area of the skin also appears rough and cracked with the formation of blisters. Monsoon is known to act as a catalyst, aggravating the condition and the associated discomfort to a great extent. People with eczema or sensitive skin should be extra careful during the monsoon.
Scabies: A contagious skin infection caused by the Sarcoptes scabiei (parasitic mites), scabies results in the appearance of a rash along with severe itching (which often worsens at night). The humidity and temperature fluctuations during the monsoons serve as a perfect environment for the mites to thrive. If left untreated, the condition will result in extreme discomfort.
Athlete's foot: A contagious fungal infection that is known to affect the skin mostly around the feet, toenails (the fungus grows on the feet) causing itching and blisters formation. The affected skin and toenails appear rough, cracked, and at times, even discolored.
Effective measures to avoid the skin problems during the monsoon:
The following tips can go a long way to ward off the annoying the skin problems.
Practice a good personal hygiene. Keep yourself and your clothes (especially under garments) clean.
Keep yourself dry. Avoid staying in wet clothes for too long. Rain or no rain, keep a raincoat or an umbrella with you all the time.
As some of the skin problems are contagious, one should avoid sharing their clothes and personal belongings with others.
Your diet can also play a pivotal role in minimizing the incidences of skin infections. Avoid hot and spicy food. Instead, opt for more fruits (avoid mangoes, watermelon), vegetables, yogurt, almonds, garlic, brown rice, oats, to name a few.
Keep your body well hydrated. Sip water (preferably purified or boiled) at regular intervals.
The use of medicated soaps, antifungal and antibacterial creams and powder may be helpful. If you wish to discuss about any specific problem, you can consult a Dermatologist.
2559
people found this helpful
Near By Doctors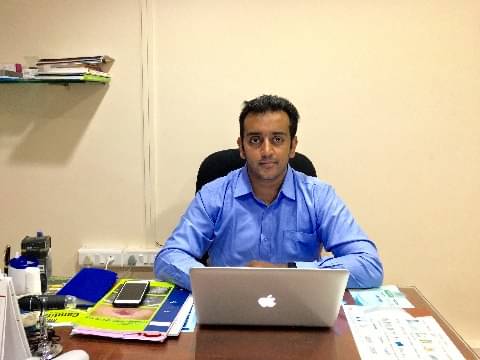 MD - Dermatology, MBBS
Dermatologist
Book Appointment

MBBS, DDVL
Dermatologist
Sri Balaji Skin Max Skin Clinic,
Book Appointment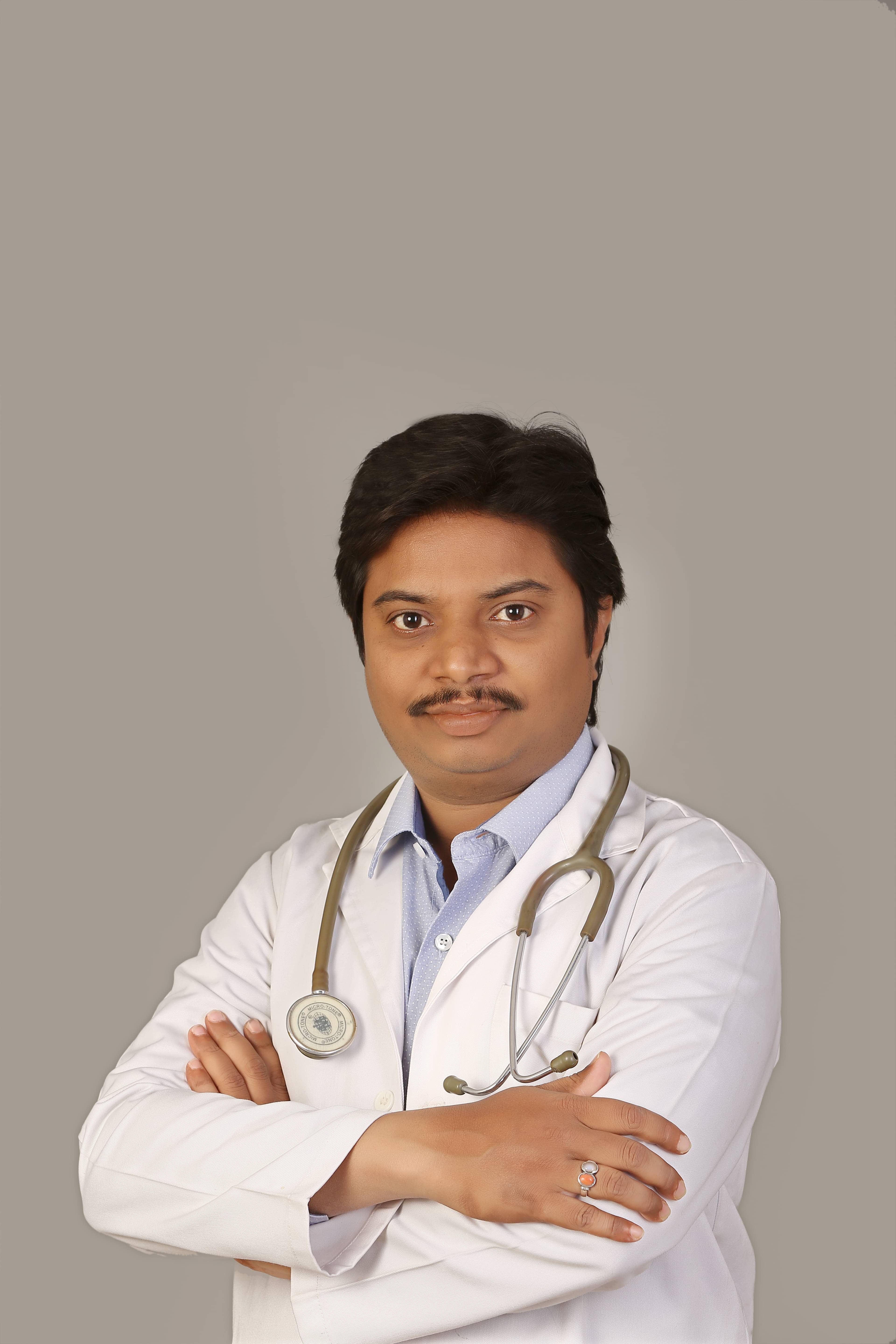 MD - Dermatology, Venereology & Leprosy, M.B.B.S
Dermatologist
Sri Balaji Skin Max Skin Clinic,
Book Appointment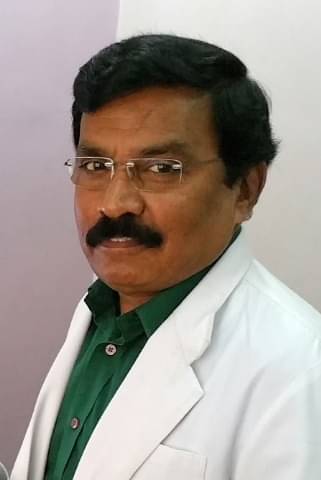 Diploma in Medical Cosmetology, MBBS
Dermatologist
Book Appointment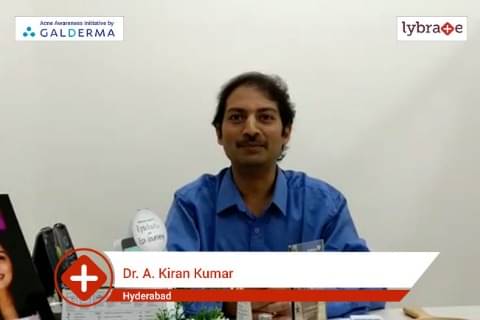 MBBS, Diploma In Dermatology, PGDMC (Post Graduate Dip. In Medical Cosmetology)
Dermatologist
Book Appointment

MBBS Bachelor of Medicine and Bachelor of Surgery, MD - Skin & VD, DDV
Dermatologist
Book Appointment