Personal Statement
I want all my patients to be informed and knowledgeable about their health care, from treatment plans and services, to insurance coverage.
...more
I want all my patients to be informed and knowledgeable about their health care, from treatment plans and services, to insurance coverage.
More about Dr. Hyderi Syeda Nishat Bano
Dr. Hyderi Syeda Nishat Bano is an experienced Gynaecologist in Langar Houz, Hyderabad. You can visit her at Majestic Hospital in Langar Houz, Hyderabad. You can book an instant appointment online with Dr. Hyderi Syeda Nishat Bano on Lybrate.com.

Lybrate.com has a nexus of the most experienced Gynaecologists in India. You will find Gynaecologists with more than 35 years of experience on Lybrate.com. Find the best Gynaecologists online in Hyderabad. View the profile of medical specialists and their reviews from other patients to make an informed decision.
Info
Location
Book Clinic Appointment with Dr. Hyderi Syeda Nishat Bano
9-2-504 & 504/B,Langer House. Landmark: Near Perfect Diagnostic Centre & Near Flyover Pillar No:1, Hyderabad

,

Hyderabad
Get Directions
Services
Submit Feedback
Submit a review for Dr. Hyderi Syeda Nishat Bano
Your feedback matters!
Write a Review
Feed
Nothing posted by this doctor yet. Here are some posts by similar doctors.

CCEBDM, PG Diploma In Clinical Cardiology, MBBS
General Physician, Ghaziabad
No problem, if the lady is comfortable. Pregnancy is progressing normally, no past history of any complication during pregnancy. It can be carried on till end but I personally feel take care of the lady and look after her rather than indulging in sex. Side to side position is better male doing sex from behind. Good luck.
1
person found this helpful
Negative pregnancy test suggests you r possibly not pregnant. You should be menstruating few days after finishing meprate tablet. Would suggest infertility work up.
1
person found this helpful
MD - Alternate Medicine, PGDIP.IN Geriatric Care, Post Graduate Diploma In Holistic Healthcare
Hello Mam, Your menstrual cycle begins on the first day of your menstruation and continues up to, but not including, the first day of your next period. Women's cycles range from 21-40 days or more, with an average of around 28 days. The length of your cycle may change from month to month. Periods usually last between two to seven days and blood loss varies from light to heavy and bright red to dark brown. Any alteration in what you consider to be your normal cycle can be a cause for concern. Variations may mean you have a period more often or less often than is normal for you or you may not have a period at all. You may also bleed more or less than normal, and the length of your period may also change. There are several other factors that may cause your periods to stop or to become lighter or less frequent, such as: excessive exercise being underweight or excessive dieting feeling upset or stressed severe long term illness a hormonal imbalance a thyroid disorder So for better treatment and safe remedy try to continue Ayurveda medicines. Feel free to contact me.
1
person found this helpful
Shared 3 months ago • Featured Tip

Bachelor of Ayurveda, Medicine and Surgery (BAMS)
Ayurveda, Lakhimpur Kheri
खून में प्लेटलेट्स की मात्रा कम हो जाना डेंगू का सबसे बड़ा लक्षण है, मगर यह स्थिति दूसरी बीमारियों में भी हो सकती है. एक्सपर्ट्स के मुताबिक, डेंगू संक्रमण में सबसे पहले प्लेटलेट्स को नुकसान पहुंचता है, लेकिन गंभीर वायरल बुखार, कैंसर या एक्सिडेंट आदि की वजह से ज्यादा ब्लीडिंग भी इसकी वजह हो सकती है. मलेरिया हो या डेंगू किसी भी वायरल इन्फेक्शन से शरीर में प्लेटलेट्स कम हो ही जाते हैं. सामान्य तौर पर एक स्वस्थ व्यक्ति में 1.5 लाख से 4 लाख प्लेटलेट होना चाहिए, लेकिन यदि ये एक लाख, 90 हजार या उससे कम भी हैं, तब भी इंसान को कोई खतरा नहीं होता. भले ही ज्यादा खतरा नहीं होता लेकिन कई बार पैथोलॉजी लैब या चिकित्सक मरीज और उसके घरवालों के मन में इतना भय का माहौल बना देते हैं जिससे ऐसा लगने लगता है कि मरीज को प्लेटलेट चढ़वाने के अतिरिक्त अब कोई दूसरा रास्ता नहीं है. डेंगू जैसी बीमारियों में तो विशेष रूप से इसे खतरे के रूप में ही देखा जाता है. बिना चढ़ाए भी इन्हें बढ़ाया जा सकता है, केवल कुछ बीमारियां या स्थितियों में ही प्लेटलेट चढ़ाना जरूरी हो जाता है.
इन बीमारियों में हो सकती है प्लेटलेट्स की कमी
डेंगू
चिकनगुनिया
ब्लड कैंसर
लिवर संबंधी बीमारियां
प्रेग्नेंसी
प्लेटलेट्स चढ़ाने के तरीके
1. रैंडम डोनर प्लेटलेट (आरडीपी) - इसमें जरूरतमंद मरीज को ब्लड बैंक से उसके मैचिंग ग्रुप का प्लेटलेट दे दिया जाता है और उसके बदले में किसी भी ब्लड ग्रुप वाले डोनर से ब्लड डोनेट करा लिया जाता है. एक ग्रुप वाले कई डोनरों का प्लेटलेट एक साथ निकालकर दूसरे मरीजों के लिए रख लिया जाता है.
2. सिमिलर डोनर प्लेटलेट (एसडीपी) - इसमें डोनर और पेशंट का ब्लड ग्रुप समान होना चाहिए. इसमें डोनर का टीन ब्लड टेस्ट, हीमोग्लोबिन, प्लेटलेट्स, एचआईवी, एचसीवी, मलेरिया, हेपटाइटिस जैसे सारे टेस्ट किए जाते हैं. डोनर का वजन और उसकी फिटनेस भी देखी जाती है. अगर उसका प्लेटलेट काउंट दो लाख से कम है, तो भी उससे प्लेटलेट्स डोनेट नहीं कराया जाता है. इस तकनीक से प्लेटलेट चढ़ाने के लिए डोनर को भी पेशंट के साथ लिटाते हैं और साथ में प्लेटलेट सेपरेशन मशीन भी लगाते हैं. डोनर के शरीर से ब्लड निकालकर मशीन में ले जाया जाता है वहां से प्लेटलेट अलग होकर मरीज के शरीर तक पहुंचता है और बाकी ब्लड दोबारा डोनर के शरीर में पहुंचाया जाता है.
कुछ मरीजों को हो सकती है एलर्जी
प्लेटलेट चढ़ाते समय कुछ मरीजों में खुजली, शरीर पर चकत्ते जैसी समस्याएं हो सकती हैं. डॉक्टरों के मुताबिक ऐसी स्थिति में कुछ देर के लिए प्लेटलेट्स चढ़ाना रोक देते हैं और एलर्जी का इलाज करते हैं.
डेंगू में 1 प्रतिशत को ही प्लेटलेट चढ़ाने की जरूरत
बॉम्बे हॉस्पिटल में फिजिशियन मनीष जैन के अनुसार डेंगू के मामलों में केवल एक प्रतिशत मरीजों को ही प्लेटलेट चढ़ाने की जरूरत होती है. प्लेटलेट कम होना डेंगू होने का मुख्य लक्षण है. इसमें डर तब है, जब प्लेटलेट कम होने के साथ ब्लिडिंग भी हो रही हो. प्लेटलेट 10 हजार से कम हो जाते हैं, तो डेंगू के मरीजों में इसे चढ़ाने की जरूरत होती है. प्लेटलेट चढ़ाने का निर्णय हर मरीज की स्थिति पर निर्भर करता है. डॉक्टर को सारी जांच करने के बाद ही निर्णय लेना चाहिए.
बार-बार न चढ़ाएं प्लेटलेट
सीएचएल अस्पताल में हीमेटोलॉजिस्ट डॉक्टर विनय वोहरा के अनुसार मरीज को बार-बार प्लेटलेट चढ़ाए जाएं तो उसका साइड इफेक्ट भी हो सकता है. ऐसे मरीजों में प्लेटलेट के खिलाफ एंटी बॉडीज बनने लगती हैं. इन एंटीबॉडी के बनने से अगर उसे फिर से प्लेटलेट चढ़ाया जाता है तो यह उस प्लेटलेट को तोड़ देती हैं, जिससे मरीज का प्लेटलेट काउंट नहीं बढ़ता है. इसलिए मरीज को जब तक बहुत जरूरत न हो, प्लेटलेट नहीं चढ़ाने चाहिए. उसे निगरानी में रखकर सपोर्टिंग दवाइयों का सहारा लेना चाहिए.
गर्भवती महिलाएं रखें ध्यान
रोग विशेषज्ञ योगिता गौतम के मुताबिक गर्भवती महिलाओं को डेंगू या वायरल फीवर है तो उसका प्लेटलेट काउंट कम हो सकता है. यह 50 हजार तक पहुंच जाता है तो उन्हें प्लेटलेट चढ़ाने की जरूरत होती है, क्योंकि गर्भावस्था में प्लेटलेट कम होने से प्रीमैच्योर डिलिवरी होने यहां तक कि महिला की मौत का भी खतरा होता है. इसलिए इस समय स्वास्थ्य को लेकर सतर्क रहना चाहिए और गर्भावस्था के दौरान कम से कम तीन बार प्लेटलेट काउंट चेक कराना चाहिए.
1
person found this helpful
Shared 2 years ago • Featured Tip

FICMCH, Diploma In Laproscopic Surgery, Certified in Laparoscopy & Hysteroscopy, DNB (Obstetrics and Gynecology), MBBS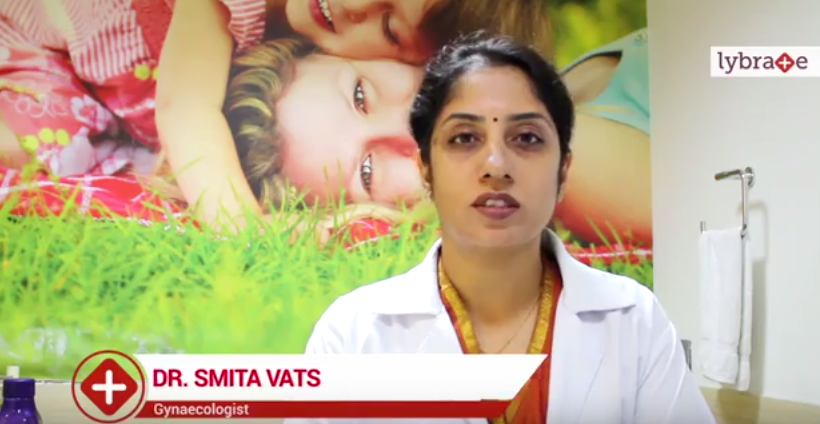 Dr. Smita Vats talking about managing pregnancy


Hello I am Dr. Smita Vats and I am a practicing gynecologist at Gurgaon. So my areas of specific interest are gynae- laparoscopic surgeries, treatment of gynae disorders like uterine fibroids, Ovariances, Endometriosis, infertility and high risk pregnancy. So today I will be giving a few suggestions to how to keep cool in summers while you are pregnant. So summers in India can be very hot and bother some time for most people and this version during pregnancy because during pregnancy the basal body temperature is already high and the increased heat and humidity outside can even make you more uncomfortable. Hence it becomes important to take a few steps to maintain your hydration and to keep your well-being during summers.
The first and the foremost thing which is the most important is that you can do to deal with hot weather is to maintain a good amount of liquid intake that is take at least 8-10 glasses of water every day. If it is difficult for you to consume plain water you can maybe add a little bit of mint or lime or slice of orange or whatever you like, whatever kind of flavor that you like to it. And take at least one glass of water for every hour that you are outside in the sun. So whenever you are going out carry a water bottle with you and make sure that you consume at least a glass of water every one hour or so and also minimize your intake of tea, coffee, and other caffeinated drinks because they make your body lose a lot of water as well as salt and electrolytes which can make you dehydrated and make you feel really sick.
Apart from drinking the right things, it is also important to eat right in pregnancy and you should be taking frequent small meals. Avoid very heavy, spicy, and oily food and instead of taking three large meals make sure that you eat a little amount everyone in the half to two hours so that you are not over-eating also and you are comfortable also. Apart from that to deal with heat of the summers make sure that you eat a lot of fruits and vegetables. Juicy fruits watermelon, melon, coconut etcetera, cucumber and all these things which contain a lot of water are a good suggestion for intake during the summer months and just avoid a lot of oily and spicy foods.
Then, when you are going out in the sun make sure that you don't go out during the very hot part of the day that is between 12 to 4 pm. So plan your outside activities either in the early mornings or in the late evenings. If at all you need to go out in the sun between 12 to 4 pm make sure you keep drinking a lot of water in between and whenever you fell exhausted or you feel dehydrated or you are feeling nauseous or giddy or have any kind of discomfort make sure that you get back into the home, lie down for a while and consume a glass of water or any other liquid and maybe keep a wet cloth on your forehead or something just to make you feel better. If all these things don't make you feel better than it is the time to contact your doctor and take a proper treatment for that.
For any other regarding pregnancy care, you can contact me at my clinic or at this main online query at the lybrate.com.



3923
people found this helpful
Asked for female, 24 years old from Solan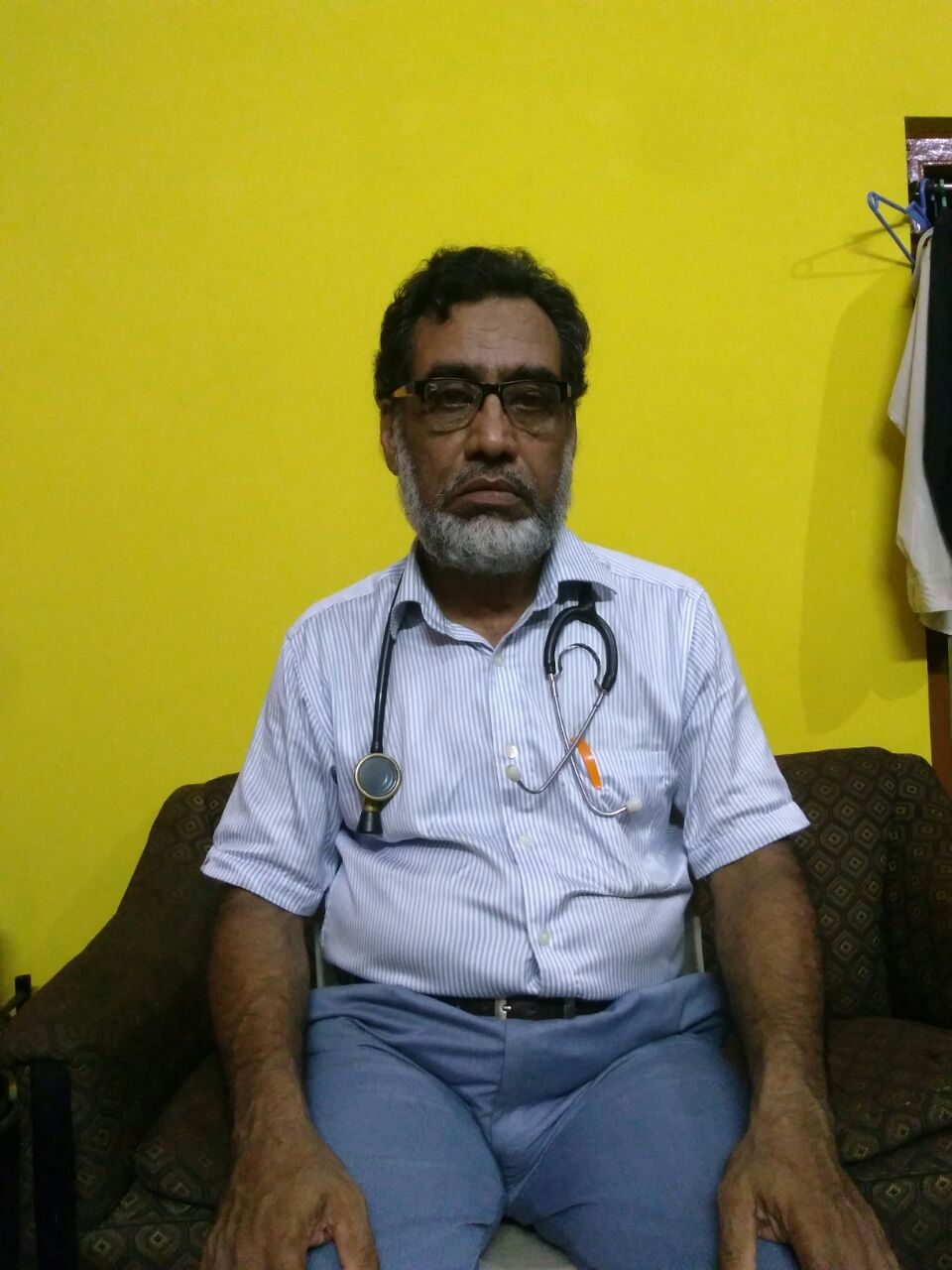 B.Sc (Bio), DMS (Cal), CMS , FWT, PET, DMLT (Cal), SBHM, Vacc,
Please follow my prescription. 1) Bacillinum 1 M, in no 30 globules, to be taken four globules once in a week before food for three months and report me after USG of lower abdomen for next medicine.
View All Feed
Near By Doctors

MBBS Bachelor of Medicine and Bachelor of Surgery, MD - Obstetrics & Gynaecology
Gynaecologist
Book Appointment

MD - Obstetrics & Gynaecology, MBBS
Gynaecologist
Book Appointment

MBBS, MS - Obstetrics and Gynaecology, Post Doctoral Fellowship in Reproductive Medicine, Fellowship in Infertility, Diploma in Assisted Reproductive Technology & Embryology
Gynaecologist
Book Appointment
MBBS Bachelor of Medicine and Bachelor of Surgery, MD - Obstetrics & Gynaecology, MRCOG
Gynaecologist
Book Appointment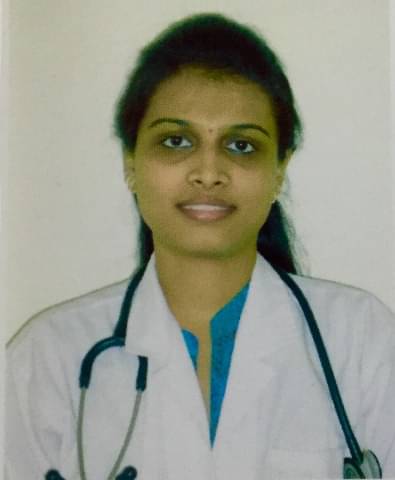 Fellowship In Minimal Access Surgery, MS - Obstetrics and Gynaecology, MBBS
Gynaecologist
Book Appointment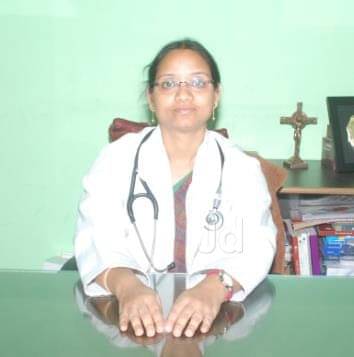 MBBS, DGO
Gynaecologist
Advanced Endocrine & Diabetes Hospital & Research Center,
Book Appointment