About
We will always attempt to answer your questions thoroughly, so that you never have to worry needlessly, and we will explain complicated things clearly and simply.
...more
We will always attempt to answer your questions thoroughly, so that you never have to worry needlessly, and we will explain complicated things clearly and simply.
More about Vidyaranya Counselling Centre
Vidyaranya Counselling Centre is known for housing experienced Psychologists. Dr. Archana Nanduri, a well-reputed Psychologist, practices in Hyderabad. Visit this medical health centre for Psychologists recommended by 75 patients.
Timings
Location
Plot No.70, Road No. 4, Venkatramana Colony, Nagole, Near: Venkatramana Colony
Kothapet
Hyderabad,
Telangana
-
500068

Get Directions
Doctor in Vidyaranya Counselling Centre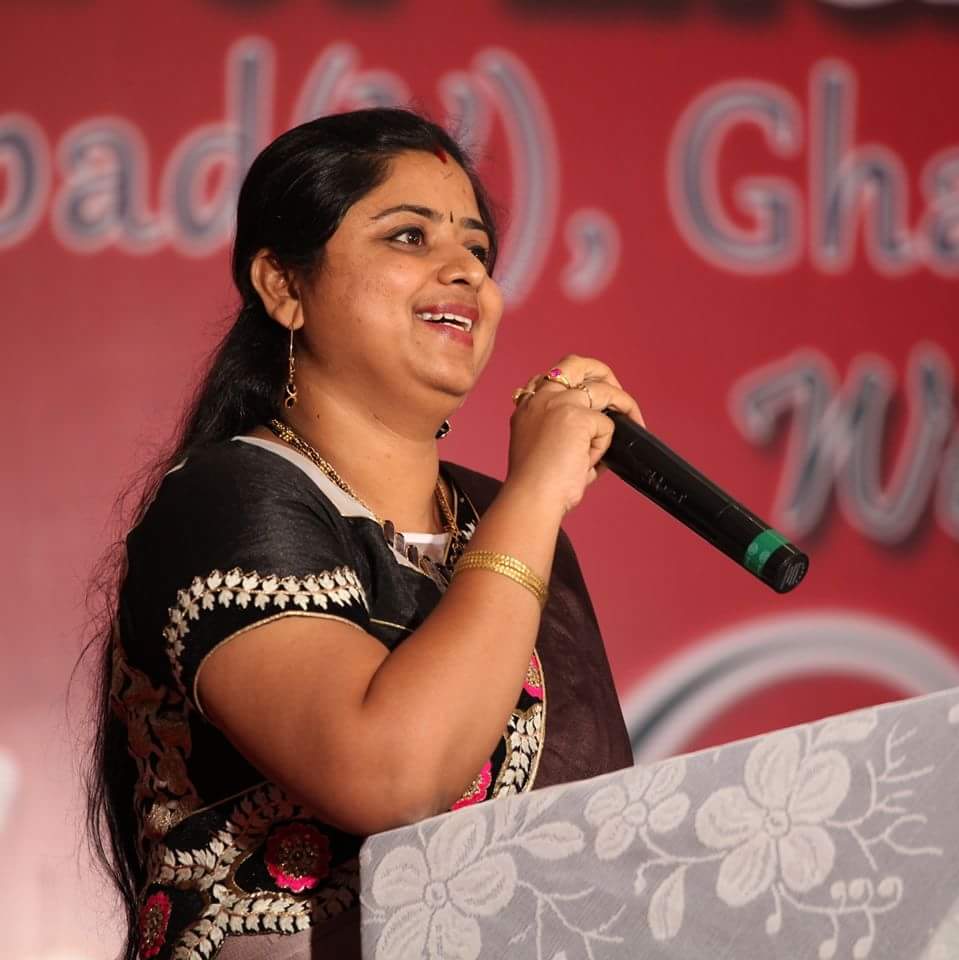 M.Sc - Psychology
Psychologist
Book appointment and get ₹125 LybrateCash (Lybrate Wallet) after your visit
Services
Submit Feedback
Submit a review for Vidyaranya Counselling Centre
Your feedback matters!
Write a Review
Reviews
Sravanthi
Jun 17, 2018
Therapist with patience and follows good techniques
Sridharswamy
Jun 16, 2018
Excellent. Best psychologist
Verified
Nov 21, 2017
Excellent
Janaki
Jun 16, 2018
Great..
Feed
Happily ever after is much more a choice these days than the fairy tales. It's hard to find out someone who will love you for no reason, and if they have the reason, then you are immensely blessed. In an extraordinary relationship, it is just that 'extra' effort that situation demands gradually. The lack of it and the whirlwind courtship is over.
Keeping a realistic view about what may come in the future will help you with a healthy approach to every single thing and even your relationships. So even if visiting a relationship counselor can do the work for you, it should be considered as an option, culminating all odds.
The counselors interact with you in different sessions and bring out the actual reason behind your problems. Just don't shy away and speak your heart out to get the most benefits out of these sessions.
A realistic view: They bring you to the real world and tell you where the relationship is standing actually. They listen to all your problems, and you have someone to talk to without the fear of being judged.
The working area: If you're honest enough in your approach, they will tell you where to put in your effort to make your relationship work.
Some private time: Spending some time together, trying to enact on the points you have been advised by the counselor, will form the bond again.
Much needed space: Everybody needs some separate moments, and you are no exception. Think what you exactly want from this relationship and give some lonely time to your partner as well to work on it.
Q&A sessions: The counselors tend to understand your real feelings by making you talk. Think of all those beautiful moments; you'll have your answers there.
Differences: Don't expect your partner to change overnight and help him in fighting with his own flaws. Be on his side, even when you are in the counselor's chamber to show your support towards the relationship. Listen to what the counselor has to say.
Respect: Whatever you give will come back to you, and your relationship is not an exception. Your spouse is also a human and is expected to make mistakes. You learn how to deal with this part in your sessions.
Honesty: The backbone of a relationship, honesty in future endeavors is the key to a harmony filled relationship. Work on it if it lacks because the counselors cannot help you without it.
Communicate gently: Don't interrupt; instead listen to what your partner has to say.
Keep your cool: Control your anger while talking. It can be disruptive and destructive at the same time. You'll not be able to even listen to what the counselor has to say.
Take a deep breath, approach a counselor, recreate the magic and make your relationship work. It is as special as it was in the beginning.
3976
people found this helpful
In many cases, the body responds to a stressful or traumatic situation by disassociating with it. This can result in the development of a dissociative disorder. A dissociative disorder or dissociative amnesia is a mental illness that involves the breaking down of memory, consciousness, identity and perception. It can interfere with a person's general functioning, social life and relationships. People suffering from dissociative amnesia can have long gaps in their memory of the accident and the time before and after it.
Women are at a higher risk of suffering from this condition as compared to men. It has also been found to have a genetic link as people suffering from this condition often have other members of their family who experience something similar. Manmade and natural disasters such as wars, floods, earthquakes etc that cause overwhelming stress is said to trigger this disease.
The inability to recall past events is a primary symptom of this disease. Other symptoms include
Inability to remember personal information
Substance abuse
Mood swings
Panic attacks
Obsessive compulsive symptoms
Hallucinations and
Social withdrawal
Treatment for this disease is a two step process. The first step involves relieving symptoms and controlling any behavioral changes. The second step aims at helping the person to recall and process their memories. Developing coping skills and rebuilding relationships is also focused on. Depending on the individual and the severity of symptoms showcased a doctor may choose to treat the patient using any of the following forms of treatment.
Psychotherapy: This form of treatment is designed to encourage communication and give the person insight into their problems. It uses a number of psychological techniques.
Cognitive therapy: Changing dysfunctional thinking patterns and their resulting emotions and behavior patterns is the focus of this form of treatment.
Medication: Dissociative amnesia patients who also suffer from depression or anxiety can benefit from medication such as anti depressants and anti anxiety drugs. However, this medication does not treat the dissociative amnesia itself.
Family therapy: In some cases, along with the patient it is also necessary to counsel the family. Family therapy involves educating the family members about the disorder and symptoms of recurrence.
Clinical hypnosis: This type of treatment uses intense relaxation and focused attention techniques to access the unconscious part of the mind and allow people to explore their thoughts, emotions and repressed memories.
3801
people found this helpful
Marriage is a life-long commitment. Premarital Counseling is a therapy that serves to help couples prepare for their wedlock. It aids in ensuring that you and your partner forge a healthy and a strong relationship in the long run making way for a successful, happy and a satisfying marriage. It also helps you in spotting out the weaknesses early that can later magnify into troubles muddling up your conjugal life. The sessions are usually conducted by licensed and qualified therapists when a couple is considering marriage or are about to get into marriage.
Why is pre-marital counseling at all necessary?
Matching all Aspects: Through this sort of counseling, couples are motivated to initiate conversation pertaining to marriage such as anger management, devoting time for each other, decision-making, family relationships, parenting and children, sex and affection, marital roles, ethics and beliefs, communication and finances.

Communication and Conflict Resolution: Pre-marital Counseling helps partners in improving their ability to communicate with each other, setting sensible marriage goals, as well as skillfully resolving conflicts. In addition to these, premarital counseling also seeks to create a positive attitude for your conjugal life.

Acclimatizing: Remember that you carry your own history, opinions, and values in a relationship and they might vary with your partner who has had an entirely different life with their own and unique experiences. Adjusting to each other as different human beings can be quite a task in itself. Marriage counseling helps in acclimatizing, accepting to the bad and good parts of both the partners.

Becoming a support for each other: Most people rush into marriage to gratify their financial, social, emotional, and sexual needs, but such a mind set is always a gamble. You may hit it off greatly with you partner and then have troubles later on. Clearing out your expectations and bridging the differences prior to marriage would enhance your understanding of each other. This way you can become a source of great support for each other.

Break the pattern: Both or one of you might belong to a divorced or a dysfunctional family where manipulation and fighting was the norm. Premarital Counseling can actually help you to come out of your fear and make peace with your past so that the mistakes of your parents aren't repeated in your life.

Averting divorce: Owing to the modern lifestyle, the chances of divorce are rising with each passing day. Therefore, early intervention is indeed the need of the hour. Premarital counseling can help you pinpoint areas of major concern and work to resolve them or work around them to avoid issues which may balloon and end up in a worst case scenario for a marriage, which is divorce.
Mental Health is mental/emotional wellbeing. Being mentally healthy means being peaceful from within, being able to deal with life's challenges and being able to manage emotions and relationships, etc.
There is a lot of misunderstanding about "mental health" and 60% of mentally sick or disturbed people are not taken to doctors or other mental health professionals. Instead, they are taken to astrologers, or tantriks. Some are even punished for being crazy.
In today's highly stressful world people do not have time to think and plan their lives. Because of modern lifestyles and nuclear families people do not have outlets to share their feelings and express their intense emotions.
Sometimes emotional wounds like deep hurts, insults, neglect, shaming, physical and/or sexual abuse in childhood, may cause Personality or Behavioural disorders.
A person who loses temper for any small thing, or who is suspicious all the time or the one who breaks down or cries at slightest provocation, or who is jealous and possessive to the extent of being obsessed, or who is anxious all the time etc. needs to understand his/her feelings and find out the root cause of such feelings and behaviours.
Here are a few tips to develop/improve your mental health:
Learn to express your feelings assertively
Become aware of your own feelings and emotions
Understand how to manage your emotions on day to day basis (anger, fear, jealousy etc)
Review and nurture your relationships and infuse new life into them
Periodically get rid of past baggage, deep hurts, spoilt relationships, unresolved issues, by resolving them in your mind
Have a daily routine where your own needs and others' needs are balanced
Reward yourself
Develop positive attitude: focus on good events in life and positive affirmations.
Introspect how often you succumb to negative emotions.
Keep company of positive people
Devise own methods for de-stressing
Keep away from any kind of substance abuse.
Have some routine exercise regime.
Do not hesitate to seek professional help from - Counsellor/Psychiatrist/Psychologist
Pay attention to your Mental Health and enjoy life!
1
person found this helpful
Therapy is an ideal way of freeing your mind over a talk session with a therapist. Here are 10 reasons you should try therapy for a better health of mind.
Therapy is for everybody: Therapy is not for crazy people with mental illness. It is good for anybody and everybody who wants to gain peace of mind.
It is easier to talk to a stranger about some matters, than a friend: Only a stranger has the ability to recognize an irregularity in you, which your friends cannot. Therapists can dig into matters deeply and arrive at different conclusions.
You get to learn more about yourself: During therapy, you talk about stuff and come to different realizations about things, which you never thought or cared about before, which allows you to discover a new side of yourself.
You can get out of your comfort zone: Before going for therapy, you may feel awkward or strange to sit with a stranger and discuss personal matters. However, therapists are professionals and once you open up to them, you will be able to discuss everything with them comfortably.
You feel supported: There are many issues in life, which seriously affect you, but no one pays heed to them. Your therapist listens and discusses everything you have in mind. Finally, you are heard.
You develop better self-awareness: Therapy gives you a chance to stop for a moment and contemplate about certain areas of life, which you usually never cared about. What you never thought about might finally affect you, and you will try to improve on it.
You feel better: You may have serious issues and might be feeling troubled. The therapist gives you suggestions and when you leave the clinic, you are bound to feel much lighter and calmer.
You can focus on yourself: In the daily hustle bustle of life, you may be so occupied that you never get a chance to think about or focus on yourself. Weekly therapy gives you an hour, which is dedicated only to you to explore your feelings, thoughts and concerns about life.
You may be pushing down yourself: Ignorance of serious issues causes a negative effect on your life and health, as well in the lives of your dear ones. Therapy allows you to bring all these ignored issues to light and after recognizing them properly, you can improve upon them.
Smart, successful people believe in therapy: Therapy is for strong people who have the courage to approach a stranger with their personal issues. Majority of smart and successful people recognize the benefit of therapy and undergo the same for their own benefit.
Therapy is very effective and allows you to express yourself honestly and benefits you in many ways.
3810
people found this helpful
Marriage is perhaps the most important relation in an adult's life. That's why it needs extra care and attention, especially when things are not exactly gung ho. This is where marriage or marital therapy comes in.

Marriage counseling is the process of counseling the married couple to recognize and to reconcile or at least manage differences and repeating patterns of stress upon the marital relationship.

Basic practices of marital therapy
The basic practices of marital therapy focus primarily on the process of communicating. Counselors use a method called active listening.
Another method used is called "Cinematic immersion". Both these methods have one important thing in common- they help counselors create a safe environment where each partner can express feelings and hear the feelings of the other.
Emotionally focused therapy for couples or EFT-C is also used. This is based on attachment theory and uses emotion as an agent of change and target, both.
Behavioral couples' therapy is another method used. It is actually a proven way out of marital discord. This method focuses on integrating the twin goals of acceptance and change for couples in therapy.
The successful couples usually make concrete changes to accommodate the needs of the partner and also show greater emotional acceptance of the other.
Role of the relationship counselor
A couple therapist is usually someone with a degree in psychiatry or counseling. And her primary role is to listen, understand and facilitate better communication between the couple. The counselor also:
Provides a confidential tete-a tete, which normalizes feelings
Enables each partner to be heard and to hear themselves
Works as a mirror to reflect the marriage's difficulties to the partners
Outlines the potential and direction for change
Delivers important information
Improves communication
Identifies the repetitive, negative interaction cycle that drives a problematic marriage as a pattern
Understands the source of emotions behind that negative pattern
Re-organizes these key emotional responses to offset the pattern
Creates new patterns of interaction
Increases emotional attachment between partners
When should you seek marital therapy?
When you avoid communicating or your communication has become negative- This usually means bad language, verbal abuse, and sometimes physical abuse.
When you or your partner have sought out other sexual partners – Marital therapy can save a marriage after an affair if both partners want and work out the kinks in their relationship.
Lack of intimacy in the marriage- This is the stage when partners just occupy the same space without communication, or exchange of feelings or touch.
Marriage counseling is a long process. And another thing to remember is that it can't save a marriage that is unsalvageable. So, go in for marital therapy with an aim to do what's the best for you and your partner.
3686
people found this helpful