About
Our mission is to blend state-of-the-art medical technology & research with a dedication to patient welfare & healing to provide you with the best possible health care.
...more
Our mission is to blend state-of-the-art medical technology & research with a dedication to patient welfare & healing to provide you with the best possible health care.
More about Srinivasa Maternity & Nursing Home
Srinivasa Maternity & Nursing Home is known for housing experienced Gynaecologists. Dr. V.S.C Sekhar, a well-reputed Gynaecologist, practices in Hyderabad. Visit this medical health centre for Gynaecologists recommended by 54 patients.
Timings
MON-SAT
08:00 AM - 02:00 PM
07:00 PM - 10:00 PM
Location
H No: 8-5-166, Mallikarjuna Colony, Road No: 3, Bowenpally
Bowenpally
Hyderabad,
Andhra Pradesh
-
500011

Get Directions
Doctor in Srinivasa Maternity & Nursing Home
08:00 AM - 02:00 PM
07:00 PM - 10:00 PM
Services
Submit Feedback
Submit a review for Srinivasa Maternity & Nursing Home
Your feedback matters!
Write a Review
Feed
Nothing posted by this doctor yet. Here are some posts by similar doctors.
Shared today • Featured Tip

Pleural effusion, in medical terms, is a condition characterized by an abnormal accumulation of fluids in the pleural space. The pleural space is essentially the region between the tissues that form the lining of the lungs and the chest cavity. The fluid that builds up in the pleural space may either be protein-rich (Exudative Pleural Effusions) or watery (Transudative Pleural Effusions) in nature, thus helping doctors ascertain the cause of the pleural effusion.
Exudative Pleural Effusions are often found to be triggered by medical conditions such as Cancer, Inflammatory diseases, Kidney disorder, Pneumonia, or Pulmonary embolism.
Transudative Pleural Effusions, on the other hand, may be triggered by Cirrhosis, Heart Attack and Pulmonary embolism. People undergoing an open heart surgery are also susceptible to Transudative Pleural Effusions.
Further, people with Meigs' syndrome, autoimmune diseases, congestive heart problems, Chylothorax, Ovarian hyperstimulation syndrome, or Tuberculosis also stand a higher risk of suffering from pleural effusions.

Symptoms:
In most of the affected individuals, pleural effusions trigger
Shortness of breath or difficulties in breathing, a condition called Dyspnea.
Some individuals also experience chest pain, dry cough, and Orthopnea (difficulty in breathing especially while in lying flat or in a sleeping position).
Treatment:
The first step towards effective treatment includes identifying the underlying health problem that triggered pleural effusions. Doctors work towards
Treating the pleural effusions.
Ensuring that the condition (Pleural effusions) does not recur.
Measures are also taken to treat the health problem that resulted in pleural effusions.
In case of severe breathing troubles, doctors may perform Thoracentesis, an invasive procedure whereby the doctor carefully inserts a needle through the chest wall to drain out the excess fluids that have accumulated in the pleural space. While Thoracentesis is known to produce fruitful results, people with chronic lung disorders or a lung surgery should refrain from this procedure.

In the case of pleural effusions resulting from congestive heart failure, the use of diuretics come as a great relief. To prevent the recurrence of the condition or to deal with malignant pleural effusions, doctors may also opt for Pleural sclerosis or Pleurodesis, which involves the removal of excess pleural fluid from the pleural space.
The doctor slightly irritates the tissues of the pleural lining to create a scar. It is this scarring that results in the fusion of the two pleural layers thus filling the space between the layers and preventing the recurrence of pleural effusion. In malignant pleural effusions, patients may also require chemotherapy or radiation therapy. In extreme cases, doctors may perform Video-Assisted Thoracoscopic Surgery (VATS). In VATS, ½ -inch long incisions (1-2) are made to drain out the pleural fluid. To avoid recurrence of the effusion, an antibiotic or a sterile talc is placed inside during the surgery.

In case of pleural effusion resulting in infection at the pleural space, an Open Thoracic Surgery (Thoracotomy) is carried out to treat the condition.
While there are several treatment methods for pleural effusion, proper identification of the underlying cause is imperative to recommend the line of treatment best suited for the patient.
1
person found this helpful
Shared today • Featured Tip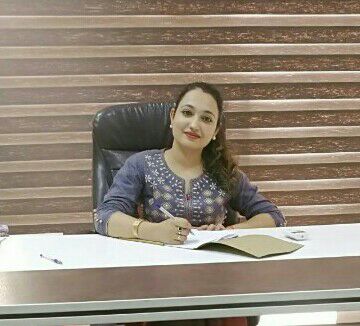 Ph.D - Psychology, M.Sc. - Counselling and Psychotherapy, M.A - Psychology, Certificate in Psychometric Testing, Basic Course in Integrated Hypnotic Modality for Behavioral Resolution, Certificate in Cognitive Behavioral for Couple, B.Ed- Psychology Hon.
Were you looking for ways to biohack your physical, psychological and spiritual areas? Here is all that you were looking for.
Biohacking is not a rocket science but a do-it-yourself phenomenon which refers to bringing in lifestyle changes on your own. All your conscious actions that make your life healthy and happy.
In this article, the focus is to help you bring some changes in mental, physical and spiritual areas. Of course, you need not do all of them in one go. Take it slow and see what helps you and what modifications you need based on your preference. So let's go one by one from one area to another:
Physical Area
Exercise: Begin your day with exercise. Now that we have a wide range such as aerobics, zumba, yoga, gym, pilates. You may choose the one that interests you the most because if you don't like it, you procrastinate it all the time. So, go for trials, read, ask your friends, and figure out a way you would like to take it up. It doesn't have to be at the beginning of your day but anytime you find yourself rocking on the chair for way too long, just stand up and move yourself a little bit. Movement not only keeps you away from feeling tired or lethargic but keeps your brain active.
Play frequently: Go back to reminiscing the good old times, when you would wait for Sundays to go to the park and play. How happy it would make you feel and made you spontaneous. Playing gives you a dopamine rush. And if in case if you were one of those indoor players, don't worry, instead start looking for your board games or video games. It has amazing benefits such as increasing your concentration levels, enhances problem-solving, kills boredom, improves memory and stimulates the growth of cerebral cortex
Add colours to your meals: Adding colours to meals does not mean adding synthetic colours but a wide variety of veggies, fruits, cereals of different colours and varieties in your meals. Why add colours? The reason is simple, each colour has its own benefits for instance beetroot is rich in iron, similarly, eggplant is rich in potassium.
Moving on to the Psychological Area-
Stress: Stress can become debilitating when it comes to the cognitive functioning of any individual. It disrupts your functioning, thus it is essential to control stress. You must have experienced high levels of stress at some point in your life. Prolonged states of high stress can sometimes lead to shutting down. Alongside, it has an adverse effect on the other areas as well such as a decrease in sleep, appetite, processing information, memory to name a few. However, if stress is too low, most often one tends to procrastinate, decreases productivity. Therefore, an optimal level of stress enhances your productivity.
Stop replaying the past: One of the biggest mistakes that you keep doing is replaying the past. When you keep digging into the negative past events and replay it thousand of times, it wounds you. It is essential to pick on the hurts and stop digging deep into them because they will only harm and be of no good to you. Instead, let go of them and reminisce the events from past which gives you happiness and makes you feel better about who you are.
Positive affirmations: No one will come and tell you that you are doing a good job, you have to take that initiative for yourself because being happy is a do-it-yourself project. And it depends on you how you do it. Make a list of all the good you have done in your day, feel good about yourself. It not only helps in reducing stress but also boosts your self-esteem.
Spiritual Area-
The spiritual area doesn't necessarily mean being ritualistic or focussing on a particular religion. It can be anything that gives you strength, grounds you and makes you feel high on your energies.
Meditate: You must be aware of the benefits of meditation on your brain functioning and your body. It helps in healing and aids in gaining emotional balance. It not only provides you the space to relax and rejuvenate but also helps to bring clarity in thoughts, improving communication skills. It is also a great way to gain inner stability. There are many ways you can choose from for meditating such as guided meditation, mindfulness, to name a few.
Introspect: Everyday spend some time with yourself, you can also start by maintaining a journal. Introspection makes you build a close contact with your conscience which fosters better choices and decision making. Furthermore, helps in broadening your horizon and brings you closer to the centre within you.
A pinch of gratefulness: The focus on gratefulness is increasing these days because you are forgetting to notice the good that is in and around you but constantly engaging in self-loathing. Just pause for a moment or two and engage in all the things that you have in the here and now. It is one way in which you can grow at a faster rate in all the areas, may it be physical, psychological or spiritual. It cultivates your core and does not take much but just a few minutes of your day.
You have the ability and can choose to transform yourself as many times as you want because you do deserve the best. So, go ahead biohack yourself with some alternatives, you have never tried before.
1
person found this helpful
Shared today • Featured Tip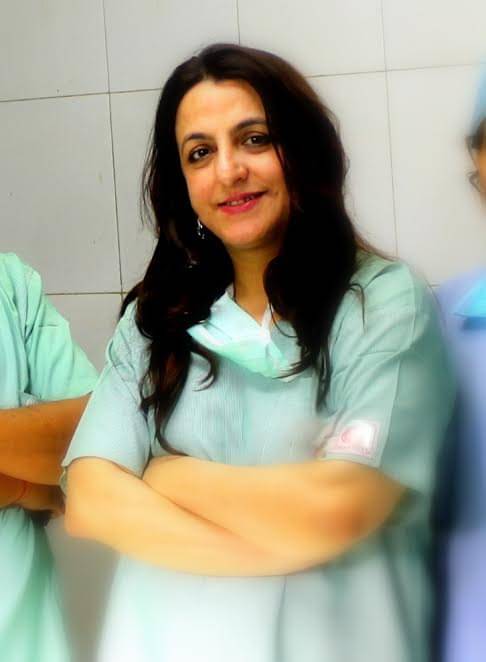 MBBS, MD - Obstetrics & Gynaecology
Keeping track of your cycle probably doesn't sound that interesting or important, but you can benefit a lot by doing that. There are changes that your body goes through and there are specific times when you are ovulating; knowing all these would make your life a lot easier, which is only possible by tracking your period.
1
person found this helpful
Shared yesterday • Featured Tip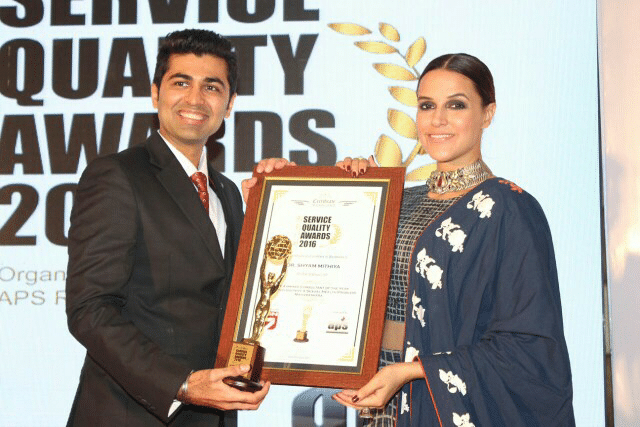 MD - Psychiatry, Diploma in Psychological Medicine, MBBS
The coitus was great, but after everything is over, why do you feel so sad and depressed? If you feel like fleeing or if you need some reassuring physical contact after intercourse, you might be suffering from a psychological condition called 'post-coital tristesse' (PTC)

What does it mean?
Post-coital is a Latin phrase while tristesse is a French word which literally translates to "sadness". If you suffer from PCT, you might experience intense feelings of uneasiness, anxiety or sorrow immediately after coitus, or even two hours later.

Why does it happen?
There are specific hormonal changes during sex and immediately after it. Two main hormones involved are 'dopamine' and 'prolactin'. Dopamine is a neuro-hormone that precedes the release of adrenaline and is linked with feelings of pleasure and sexual arousal; while prolactin is the hormone responsible for producing milk in women (men secrete it as well). Dopamine is released in copious amounts during sex, so to counter this, prolactin is released. Prolactin drastically reduces dopamine levels, and this can make you sad.
The other cause is psychological. Under the influence of dopamine, you might end up saying things you regret later. This too can result in sadness and depression.
Is it different for men and women?
Yes, men and women handle PCT very differently. Men feel like leaving so that they feel less sad. On the other hand, some men choose to stay, which only worsens their condition. It makes them associate sex with melancholic feelings. Women, on the other hand, crave for reassurance and physical touch from their partners. Nice words or cuddling can ease their discomfort. Suffering from this might result in disaster for them. When the man flees and the woman needs reassurance, it will lead to negative feelings about sex and development of resentment for each other.
Can abstinence and avoidance help?
Abstinence can help if you do not have an active sex life. Time away from sex can actually help you understand your problems better. However, abstinence can trigger depression, low self-esteem and extreme emotions of loneliness.

Are there any other solutions?
Communication and therapy are traditionally the best treatments for PCT. Talking to a therapist, alone or together with your partner, can help you with a solution.
1
person found this helpful
View All Feed
Near By Clinics