About
We will always attempt to answer your questions thoroughly, so that you never have to worry needlessly, and we will explain complicated things clearly and simply.
...more
We will always attempt to answer your questions thoroughly, so that you never have to worry needlessly, and we will explain complicated things clearly and simply.
More about Sparsh Health Care
Sparsh Health Care is known for housing experienced General Physicians. Dr. Santosh Singhal, a well-reputed General Physician, practices in Gwalior. Visit this medical health centre for General Physicians recommended by 64 patients.
Timings
Location
Shop No.11, Akriti Veena Plaza, Mall Road, Landmark: Opposite Morar Maternity Home, Gwalior
Morar
Gwalior,
Madhya Pradesh
-
474006

Get Directions
Doctor in Sparsh Health Care
MD - Consultant Physician
General Physician
Services
Submit Feedback
Submit a review for Sparsh Health Care
Your feedback matters!
Write a Review
Reviews
Ajay Singh Thakur
Dec 1, 2017
Good
Feed
Nothing posted by this doctor yet. Here are some posts by similar doctors.

FNB Reproductive Medicine, MD -Obstretics & Gynaecology, MBBS, Fellow ship of Indian College of Obstetrics and Gynecology (FICOG)
If you suffer from sleeplessness or disrupted sleep at night, you should consider undertaking Ayurvedic measures to deal with the problem. The principle of Ayurveda states that proper sleep is a very important part of maintaining a good health, and any compromise with it could lead to complications.
There are several Ayurvedic principles that you can adopt in order to improve your sleep. They are as follows:
Maintain a disciplined sleep schedule
It is important for you to be disciplined regarding your sleep.
Your mind remains dull and slow from 6 pm to 10pm. This is an ideal time for sleeping.
You should sleep early, which will enable you to sleep well throughout the night, and wake up early the next morning.
Mindful eating
Try having dinner by 7 pm. Your digestive system cools down as the sun begins to set.
Having an early meal allows proper digestion, which is important for positive sleep.
While eating any meal, you should not concentrate on any other thing except for food.
Oil massage
Oil massage therapy, especially a massage on your feet with herbal oils, is an effective Ayurvedic remedy to improve sleep.
There are several nerve endings in your feet, which are nourished during such an oil massage.
Massaging relieves stress, improves your blood circulation, makes you calm and relaxed, and lets you sleep at length.
Pranayama
This is another important Ayurvedic way of improving your sleep.
You need to practice several rounds of Nadi Shodhana Pranayama on a regular basis, which involves alternate nostril breathing.
This method helps in calming down your nervous system, soothes your mind, and thus results in a deeper and better sleep.
Practice self-compassion
Ayurvedic principles state that your wellness and health depend on a proper balance between your mind, body, and soul.
While some people make us feel positive, other people drain us emotionally, leaving us cranky and annoyed.
You should be mindful over whom and about what you interact with before going to sleep. Always try to stay in a positive environment away from any negative factors.
Abstain from engrossing on social media activity, watching television, or browsing on your cell phone two hours before going to bed.
It is also necessary for you to work out on a regular basis and keep physically fit and healthy. A healthy body ensures a healthy mind, which in turn, is important for improved sleep. Avoid having coffee or any form of stimulant after 3 pm in the afternoon.


Bachelor of Ayurveda, Medicine and Surgery (BAMS), Patna Medical College, Patna
Asthmatic patients often find that the frequency and intensity of asthma attacks increase with a change in weather, as the challenges two-fold for asthmatic patients. If they are indoors, they inhale triggers such as dust mites, mould etc. and if they step outdoors, the outside air acts as a trigger for an asthmatic attack. However, there are ways to make your life easier.
Curb allergy triggers inside your house: While you can't do much about the weather, you can control the environment inside your house. Limit your time around pets that could trigger an attack and try keeping them outside the bedroom. Use dust proof covers on mattresses and pillows and changes your bedding regularly. Though it may look cosier, avoid using a lot of pillows and throw cushions on your bed. Clean and replace the filters of your home's heating or cooling system before you start it up for the first time. The filters should also be regularly checked and cleaned throughout the winter.
Ventilate the house: Keep your house dry and cool at all times to prevent the growth of mould and dust mites. To do this, run an exhaust fan in the bathroom while having a shower and in the kitchen while cooking. As far as possible, do not dry clothes indoors.
Avoid too cold or too hot air: As far as possible avoid going outdoors especially on windy days. Instead of going for a walk outdoors, exercise at home or in a gym. When you go outdoors, drape a scarf over the lower half of your face to cover your nose and mouth. This will ensure that you do not breathe in too cold air or too hot air.
Breathe correctly: As children, we're told to keep our mouths closed. Not only is this good social etiquette, but it also prevents you from breathing through your mouth. The nostrils have tiny hair inside them that act as filters and keep dust particles and pollen from being inhaled. This also warms up the air while being inhaled. Thus avoid breathing through your mouth and instead only breathe through your nose.
Take your medications: Create an effective plan of action to be followed in case of an asthmatic attack and get regular check-ups throughout the season. If you notice your symptoms worsening as the weather gets colder, talk to your doctor about changing your medication and its dosage. Do not skip your medication or stop it unless your doctor tells you to.
Diabetes is something which has become so common over the past few decades and this is said to be a cause of worry as most people don't understand how to prevent and manage it. This has led to some myths, gaining more than their fair share of popularity. So, wouldn't it be a good idea to get to know a little more so as to separate the myths from the facts?
Weight & watch: One of the most common myths when it comes to diabetes is the belief that a person is going to have his or her life adversely affected if he or she is overweight. While it is true that being overweight happens to be one of the risk factors related to diabetes, it is important to keep in mind the fact that there are other risk factors which are responsible, as well. Some of these factors are age and family history, as well as the ethnicity of the person. Taking this into account, it should not come as too much of a surprise to know that there are quite a few people who are not overweight, but are still fighting diabetes.
Packaged tricks: Considering the rise in the number of people who are suffering from diabetes, this has led to food being marketed specifically for their consumption. However, in reality, whatever represents a healthy diet is sufficient for a person who is diabetic. So a diet which does not have a high amount of saturated fats and trans fats and does not go overboard with starch and sugar, but features a fair amount of lean protein works well too. All the fancy diabetic food, which a person buys, is only likely to drive a great hole in the wallet and not have any additional health benefits. Therefore, the extra spending is nowhere close to being worthwhile and should be avoided.
Fruits punch: Many people are of the opinion that it is the processed and sugary food items, which cause diabetes and this is true to a significant extent. However, some people are of the view that since fruit is natural, diabetics can eat as much of it as they like. This is where the thinking gets dangerous. Some fruits are rich in carbohydrates and so it should be consumed in a reasonable quantity, as part of the daily meal plan. After all, too much of any good thing is bad!

M.Sc - Dietitics/Nutrition, B.Sc - Nutrition, Post Diploma In Dietetics, Post Graducate Certificate In Diabetes Education, Diploma In Doctor of Natural Health Sciences
Dietitian/Nutritionist, Pune
A sore throat is usually caused by a bacterial infection and it usually indicates an onset of cold. It may also indicate strained vocal chords or a strep throat. Eating proper foods can help in easing the symptoms and fight inflammation; thus providing the requisite energy to the body.
The 9 foods which help in treating a sore throat are:
Bananas: These foods are packed with vitamin C that allows you to recover quickly from an illness. They are also relatively soft and easier to swallow which make them a preferred food if you have a sore throat.
Cooked carrots: Carrots contain good amounts of vitamin A; eating them roasted or sauteed is a good way to consume the required nutrients. This vegetable also contains carotenoids in good amounts which are beneficial for the body.
Tea: Tea is usually preferred by people when they have a sore throat. Tea has anti-inflammatory properties, which help in fighting infections in the body. Tea also helps in fighting stress and contributes to increased focus.
Cooked cabbage: Cabbage contains antioxidants along with Sulfur, vitamin K and vitamin C, which helps in fighting infection in the body. It can also relieve symptoms of headache.
Sage: Sage is a herb that has powerful infection fighting properties. Mixing crushed sage with warm water or sprinkling it in your soup can help alleviate symptoms of cold and sore throat.
Honey: Honey is an effective treatment for sore throat because of its strong anti-inflammatory properties. It is recommended to take honey during a sore throat.
Licorice: Licorice is another remedy that can be used to treat sore throat. It has certain properties, which cause a reduction in pain and help in clearing the airways.
Yoghurt: Yoghurt is soft, which makes it easier to gulp down in case of a sore throat. You may even add some fresh fruits to the mix for taste.
Garlic: Garlic has strong antibacterial properties, which help in easing symptoms of sore throat. You may directly chew garlic or add them to your food to gain the maximum benefits.

Diploma In Naturopathy, M.D. Alternative Medicine, Bachelor of Ayurveda, Medicine and Surgery (BAMS)
You may be a Greek god in bed but there is always scope for improvement. Food is known to play a major role in your sex life; think of aphrodisiac foods such as banana and dark chocolate. These foods raise your libido levels which make you a better performer in bed.
Here is a list of foods which help you perform better in bed:
Oysters: Oysters are a type of food that is high in zinc which is known for its libido enhancing abilities. They also contain important amino acids which boost production of sex hormones in the body.

Avocados: Avocados contain Vitamin E in good amounts which keep your sex spark ignited. They are not only good for your libido but also beneficial for your skin. Vitamin E is known to keep your skin healthy and free from different skin disorders such as acne.

Chilies: A staple ingredient in most Indian kitchens, the humble chili is a well-known aphrodisiac. It contains compounds which influence better secretion of 'endorphins' by the brain. Endorphins are called the 'happy hormones' which help boost heart rate, thus contributing to improved blood circulation. An enhanced blood circulation to the sexual organs certainly keeps them in better health.

Chocolate: Chocolate, especially its darker cousin, has compounds which increase 'dopamine' levels in the body, the hormone which is known to increase pleasure during sex.

Banana: Bananas are rich in potassium and Vitamin B which increase energy levels in the body. 'Bromelain' is another compound in banana that improves testosterone levels in the body.

Honey: Wondering where the term "honeymoon" came from? Well, it comes from a drink called 'mead' which is made from honey. Honey is rich in Boron which boosts energy levels and also helps regulate hormone levels in the body.

Coffee: Caffeine is a strong stimulant of blood flow in the body. It ups energy levels and elevates heart rate, thus giving you the required impetus to last that bit longer.

Pine nuts: Being rich in zinc, this food packs quite a punch below the belt. You can also use them as your evening snack to get rid of food cravings.
A brain stroke can affect anyone at any point of time when the supply of blood to the brain is interrupted. It can threaten major physical functions and can prove to be fatally dangerous at times. The brain stem which is placed right above the spinal cord controls the breathing, heartbeat and levels of blood pressure. It is also in charge of controlling some elementary functions such as swallowing, hearing, speech and eye movements.

What are the different types of strokes?
There are three main kinds of stroke - ischemic strokes, hemorrhagic strokes and transient ischemic attacks. The most common type of brain stroke is the ischemic stroke is caused by narrowing or blocking of arteries to the brain, which prevents the proper supply of blood to the brain. Sometimes it so happens that the blood clot that has formed elsewhere in the body have travelled via the blood vessels and has been trapped in the blood vessel which provides blood to the brain. When the supply of blood to a part of the brain is hindered, the tissue in that area dies off owing to lack of oxygen. The other variant of brain stroke is termed as hemorrhagic stroke is caused when the blood vessels in and around the brain burst or leak. Strokes need to be diagnosed and treated as quickly as possible in order to minimize brain damage. Remembering the F.A.S.T. acronym can help with recognizing the onset of stroke (Face, Arms, Speed, Time - explained below).
What are the common symptoms of a brain stroke?
The symptoms of the brain stroke are largely dependent on the area of the brain that has been affected. It can interfere with normal functioning, such as breathing and talking and other functions which human beings can perform without thinking such as eye movements or swallowing. Since all the signals from the brain as well as other parts of the body traverse through the brain stem, the interruption of blood flow often leads to numbness or paralysis in different parts of the body.
Who is likely to have a stroke?
Anyone is at a risk of developing brain stroke although ageing is directly proportional to the risk of having a stroke. Not only that an individual with a family history of brain stroke or transient ischemic attack is at a higher risk of developing stroke. People who have aged over 65 accounts for about 33 percent of all brain strokes. It is important to point here that individuals with high blood pressure, high blood sugar, cholesterol, cancer, autoimmune diseases and some blood disorders are at a higher risk of developing brain stroke.
There are a few factors which can increase the risk of developing stroke beyond any control. But there are certain lifestyle choices as well which aids in controlling the chances of being affected by stroke. It is crucial to refrain from long-term hormone replacement therapies as well as birth control pills, smoking, lack of physical activity, excessive use of alcohol and drug addiction. A brain stroke is a life-threatening medical condition, and when an individual has symptoms that resemble that of stroke, it is crucial to seek immediate medical help.
Treatment for stroke
Treatment depends on the type of stroke.
Ischemic strokes can be treated with 'clot-busting' drugs.
Hemorrhagic strokes can be treated with surgery to repair or block blood vessel weaknesses.
The most effective way to prevent strokes is through maintaining a healthy lifestyle.
What is TPA?
TPA is a thrombolytic or a "Clot Buster" drug. This clot buster is used to break-up the clot that is causing a blockage or disruption in the flow of blood to the brain and helps restore the blood flow to the area of the brain. It is given by intravenous (IV). This can be given only within 4.5 hrs of the onset of symptoms
Time is brain
Remember Every second Loss means brain cells die.
Rush to the nearest Stroke Centre whenever you experience such symptoms.
U can save the brain cells dying if you reach within 4.5 hrs by the CLOT BUSTER.
Endovascular procedures
Another treatment option is an endovascular procedure* called mechanical thrombectomy, strongly recommended, in which trained doctors try removing a large blood clot by sending a wired-caged device called a stent retriever, to the site of the blocked blood vessel in the brain
Stroke prevention
The good news is that 80 percent of all strokes are preventable. It starts with managing key risk factors, including
High blood pressure,
Cigarette smoking,
Physical inactivity.
More than half of all strokes are caused by uncontrolled hypertension or high blood pressure, making it the most important risk factor to control.
Rehabilitation
The best way to get better after a stroke is to start stroke rehabilitation ("rehab"). In stroke rehab, a team of health professionals works with you to regain skills you lost as the result of a stroke.
The longest nerve in the body is the sciatic nerve. The sciatic nerve starts from the lower part of the spine, through your hip to the back of the leg. So when it is said sciatica, we refer to pain in this nerve. Since the nerve covers the spine, hip and leg, sciatic pain is felt in the areas through which it passes. The lower leg muscles and sensation in the legs, thighs and feet are controlled by this nerve.
Symptoms usually include:
Pain that radiates from the lower back to the hip and to the leg
Sharp, tingling, dull, constant or burning pain
Loss of bladder or bowel control
Moving the leg gets difficult so usual activities like walking, sitting and standing become painful
Homeopathic remedies are easy and gentle on the body. Homeopathy aims to boost the body's immune system so it can fight all its weaknesses. The following remedies may prove to be useful:
Ammonium Muriaticum: It is taken for chronic pain in the heel or for chronic backache or when straightening the knee gets difficult as hamstrings contract. It is also taken for limping.
Bellis Perennis: In periosteum injuries, stiffness and deep aches in the spine Bellis Perennis is used. It is also used for tailbone injuries. It is also helpful for nerve pains during pregnancy.
Calcarea Fluorica: If the vertebra degenerates after trauma to the spine, then Calcarea Fluorica can be useful.
Cicuta: The worst back injuries with serious trauma and muscles spasms are treated with Cicuta.
Hypericum: Hypericum is suggested for tailbone injuries, temporary paralysis, spinal concussions and for sharp pain that tingles and moves upwards.
Rhus tox: If after lifting weights, overexerting muscles and exposure to anything wet, you feel tearing and burning pain, then Rhus tox is beneficial. Cramps that get better after heat application, but get worse after exposed to the cold are also treated with Rhus tox.
Ruta: Stiffness and pain from back injuries, twisting the wrong way and bruises are prescribed with Ruta.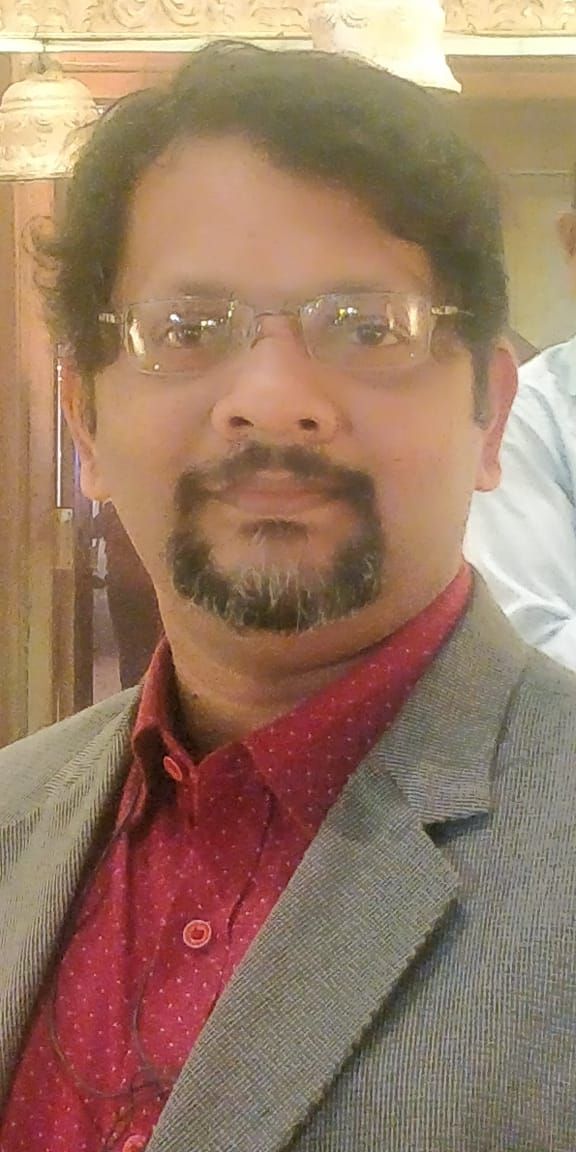 Post Graduate Diploma In Diabetology PGDD, Programa De Residência Médica Em Endocrinologia E Metabologia, CCGP, Post Doctoral Fellowship in Diabetology, MD - Diabetology, MD General Physician , KIMS NMU
Since blood is part of the cardiovascular system, and diabetes is a condition in which the level of glucose in the blood is higher than normal, then is certainly some relationship between the two.
Diabetes and cardiovascular system diseases has been recognized to be closely related to each other due to the so-called insulin resistance syndrome or metabolic syndrome. Some examples of the commonly diagnosed cardiovascular disease are coronary heart disease, stroke, high blood pressure and other heart conditions.
Diabetes is considered a major risk factor in cardiovascular diseases. Other factors that contribute to the possibility of acquiring cardiovascular diseases in diabetic patients include hypertension, smoking, and dyslipidemia.
How Diabetes Causes Cardiovascular Problems?
Hypertension: Hypertension in diabetes is considered a major contributor to the increase in mortality from cardiovascular diseases. Diabetic patients, especially those with Type 2, need to always have their blood pressure checked every visit to the doctor. Self-monitoring at home is also a must to maintain and control the rise of blood pressure. The American Diabetes Association recommends a target blood pressure of not more than 130/85 mm Hg to maintain a good level of blood pressure.
Arteriosclerosis and Atherosclerosis: Arteriosclerosis is the stiffening or hardening of the artery walls while Atherosclerosis is the narrowing of the artery because of plaque build-up. Atherosclerosis is a form of hardening of the blood vessels/arteries, caused by fatty deposits and local tissue reaction in the walls of the arteries. Diabetes is a documented high risk factor for the development of both Atherosclerosis, Arteriosclerosis. Heart disease and stroke, arising mainly from the effects of atherosclerosis, account for 65 percent of deaths among diabetics.
Hyperglycemia: Hyperglycemia means high (hyper) glucose (gly) in the blood (emia). Your body needs glucose to properly function. Your cells rely on glucose for energy. Hyperglycemia is a defining characteristic of diabetes, when the blood glucose level is too high because the body isn't properly using or doesn't make the hormone insulin. There is a growing recognition that diabetes belongs to a special category of risk factors because it markedly increases risk of CVD. This increase is partly the result of the pernicious effects of persistent hyperglycemia on the vasculature and partly due to the coexistence of other metabolic risk factors.
Smoking: Smoking has been determined dangerous to our health. Studies show that smoking indeed increase risk of premature death and cardiovascular disease in diabetic patients.
Atrial Fibrillation: Atrial Fibrillation means an irregular and rapid heart rate which can increase the risk of stroke, heart failure and other cardiac issues. Individuals with diabetes are at an increased risk of developing atrial fibrillation. This risk is higher among patients with a longer duration of treated diabetes and poorer glycemic control.
Individuals with insulin resistance or diabetes in combination with one or more of these risk factors are at even greater risk of heart disease or stroke. However, by managing their risk factors, patients with diabetes may avoid or delay the development of heart and blood vessel disease. Your health care provider will do periodic testing to assess whether you have developed any of these risk factors associated with cardiovascular disease.
Hemorrhoids or Piles are a common medical disorder which can cause a lot of difficulties for the people who are suffering from it. With several cases every year, Thrombosed piles can be considered as a common disease among the people. So if you are suffering from the same, we have got you covered with some important information about the disorder.
What is Thrombosed Piles?
Hemorrhoids can occur in the internal area of the anal system or even develop on the outer section of the anus. Depending on the position in which they have occurred, they are called either internal hemorrhoids or external hemorrhoids. But thrombosed piles or hemorrhoids is the medical condition when either thr internal or external hemorrhoid gets filled with blood clot.
The name given to such a condition has been derived from from the word "thrombosis" which also means clotting. These Piles can become delicate and painful which results in constant itching and significant pain around the anus. Due to such irritation, regular bowel movements can become painful.
Even though thrombosed piles cannot be life threatening, it can cause serious bowel problems and irritation.
Symptoms - There are some common symptoms which can help you identify Thrombosed piles.
● One can experiment serious pain while sitting, walking, or going to the toilet to excrete a stool.
● There can be significant itching around the anus.
● Bleeding during the passage of a stool can also be experienced.
● There can also be small or big swelling or lumps around the anus area.
If you experience any of these symptoms make sure you visit the doctor because if the clot is not treated in time it cause more pain and form an abscess.
Causes - The causes of Thrombosed piles can be of different reasons. Here are some of the most common causes among the rest.
● Regular straining when a person is having a bowel movement, especially when they are feeling constipated.
● Serious diarrhoea can also cause piles.
● irregular bowel movements on a regular basis can affect the passage.
● Women who have experienced pregnancy can face a thrombosed pile because of the force of the baby pressing on the veins.
So here are the major causes which leads to Thrombosed piles. If you are unsure about what has caused such a medical disorder then visit a doctor and opt for a diagnosis.
Treatment - Thrombosed piles can be treated with the help of a procedure named as external thrombectomy. In this procedure, the doctor will make a small incision and drain the blood out from the piles. The doctor may also use a local anaesthesia to reduce the pain due to the incision. The procedure works best when it has been conducted within 3-4 days after one has been diagnosed with Thrombosed piles.
View All Feed
Near By Clinics