About
It is important to us that you feel comfortable while visiting our office. To achieve this goal, we have staffed our office with caring people who will answer your questions and help you ...
...more
It is important to us that you feel comfortable while visiting our office. To achieve this goal, we have staffed our office with caring people who will answer your questions and help you understand your treatments.
More about Alok Nursing Home
Alok Nursing Home is known for housing experienced Anesthesiologists. Dr. Devendra Gupta, a well-reputed Anesthesiologist, practices in Gwalior. Visit this medical health centre for Anesthesiologists recommended by 40 patients.
Timings
Location
#9, Raghvendra Nagar, Landmark : City Centre Over Bridge, Gwalior

Get Directions
Doctors in Alok Nursing Home
MBBS, MS - Anaesthesia
Anesthesiologist
Services
Submit Feedback
Submit a review for Alok Nursing Home
Your feedback matters!
Write a Review
Feed
Nothing posted by this doctor yet. Here are some posts by similar doctors.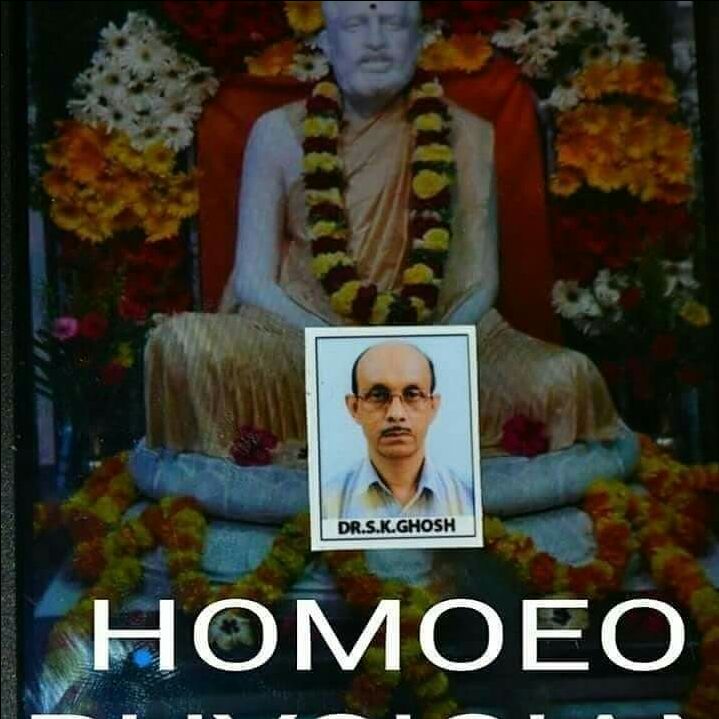 MF Homeo (London), DHMS (Diploma in Homeopathic Medicine and Surgery), Biochemistry M.D.(AM) PG (Kol)
Summers are here and so is the summer collection plus the summer heat.
Summers are the time when women are happy that they can, at last, wear their floral sundresses, wear shorts, spaghetti straps, and those who are planning to go to a foreign destination for their summer are probably sweating out at the gym to flaunt their perfect body in a bikini.
But along with all the good things there are also bad things and so with being able to strut out of the door wearing the latest fashion, we women are also worried about the damage the sun is causing to our precious, spotless and fair skin.
And not to mention the skin rashes and the horrible sweat which make us look disheveled and ugly.
Therefore, summer brings good and bad and hence we have to learn to be happy with the good and accept the bad and so today let's know about some splendid tips to deal with the heat this summer.
So let us start with the first thing and i.e. put on a good sunscreen before you leave the house because the sun can do a lot of damage to your skin and I doubt you want that.
The second thing is that wear an antiperspirant cum deodorant, this will stop from wet patches forming on the armpits of your dress and your back, and it will also make you feel fresh and good.
It is good to wear loose cotton clothes during summer because it will give you free moment, it will be airy and you will feel comfortable wearing it, rather than feeling itchy and sweaty.
Make sure that you wear cool colored clothes like blue, green, white, etc. And always carry a hat with you to protect yourself from the direct rays of the sun.
Make sure you carry many wet wipes with you so that whenever you feel hot and sweaty you can wipe your face with that. And also carry your antiperspirant and deodorant to make sure that you don't smell due to excessive sweating.
Drink a lot of water and fruit juices. Heat can make your skin look dehydrated and lifeless and drinking a lot of fluids will help to restore the beauty of your skin.
Hence, these are some of the tips, which you ought to follow to beat the heat this summer and enjoy a happy summer.
Benzodiazepines are a family of molecules, some of which are used as sleep-inducing medications, while others are used as tranquilizers.
Benzodiazepines bind to a specific site on a neuron's receptor for GABA, a neurotransmitter that counteracts the brain's wakefulness mechanisms. Thus benzodiazepines promote sleep by augmenting this natural process.

The same gabaergic receptor also has binding sites that can be used both by barbiturates (a class of drugs once commonly used as sleep aids but now almost never used for that purpose) and by anesthetics, whose purpose is to put surgical patients to sleep.

Molecules that build up and make you sleep

As each day draws to a close, you feel the need to lie down and go to sleep. The onset of sleep, which seems like such a simple phenomenon from a behavioral perspective, is actually quite complex from a molecular one.
In the early 20th century, French psychologist Henri piéron hypothesized that prolonged wakefulness causes the build-up of a "sleep toxin" that is subsequently broken down during sleep. To test his hypothesis, piéron walked dogs through Paris at night to prevent them from sleeping. He then injected their cerebrospinal fluid into the brains of other dogs. He found that these other dogs then slept longer and more deeply than usual.

We now know that the "hypnogenic" (sleep-inducing) substances that piéron hypothesized do in fact exist. Some of them are small protein molecules that are produced by brain structures such as the hypothalamus and that inhibit the neurons of the wakefulness system.

But these proteins are not the only hypnogenic molecules. The build-up of serotonin in certain parts of the brain during periods of wakefulness also contributes to the onset of sleep. The serotonin level in certain areas of the brain also affects mood. That is why some problems such as depression and anxiety often lead to sleep disorders. People with low serotonin levels also tend to spend less time in restorative non-rem sleep over the course of the night.

Serotonin also plays an important role in sleep because the body uses it to synthesize melatonin. Melatonin is produced at night and plays a fundamental role in regulating the body's biological clock. In fact, melatonin governs the entire sleep/wake cycle, whereas serotonin is involved more specifically in wakefulness, in triggering sleep, and in rem sleep.

Diagram of a melatonin molecule-
(atoms: pale blue = carbon, dark blue = nitrogen, red = oxygen,
White = hydrogen)
Thus sleep is triggered by two inter-related processes: the production and build-up of hypnogenic substances in the body while we are awake, and cyclical fluctuations in substances such as melatonin that are associated with our body's biological clock.

Among the hypnogenic substances that build up while we are awake, adenosine has been the subject of much discussion since the mid-1990s.
An Ambulatory Glucose Profile (AGP) provides a snapshot of a patient's glucose levels over a typical day for 14 consecutive days. This makes it easier for the patients and their doctors to spot trends and identify dangerous hypoglycemic (very low sugar) episodes and high sugars. So the doctor can customize the diet and the treatment for the patient for best blood sugar control. The AGP is done through a very small sensor which is waterproof and does not hamper your daily activities. The process is painless and no pricking the fingers and blood tests are required for this.
1
person found this helpful

Bachelor of Ayurveda, Medicine and Surgery (BAMS), M.D in Ayurveda, Ph.D
Keeping in view of the high temperature of this summer, everyone should take plenty of water, and in food intake special care should be taken to drink more Butter-milk. However, the body extracellular & intracellular factors of Sodium & Potassium balance should be maintained properly.
Hydrosalpino is this term quite new to most of us? But the problem isn't as new as the term is. Hydrosalpinx is the blockage of the far end of the fallopian tube which results in the accumulation of fluid within the fallopian tube. The affected fallopian tubes can be either one or even both where the affected area can become substantially swollen or grow a few centimeters in diameter. Abdominal or pelvic pain are commonly observed in patients with hydrosalpinx but frequently it results in infertility.
A crucial role played by the fallopian tube is during pregnancy. as the sperm enters the vagina, it travels to the cervix, through the uterus and into the fallopian tube where an egg would be present in either of the tubes if the intercourse has happened during the time of ovulation. After which fertilization occurs, the embryo is formed and this is implanted in the uterus and pregnancy is established.

Studies have shown that women with one open tube but another tube hydrosalpinx have reduced chances of pregnancy. Here are various reasons which explain why there is a low success rate in patients with hydrosalpinx. Low of fluid into the uterus could hinder implantation of an embryo. Fluids containing a lower level of proteins, various amounts of debris and other toxic substances are harmful to both the embryo as well as the lining of the uterus. Fluids may cause sweeping out of embryos. There is substantial evidence to suggest that the success of IVF treatment is significantly lower for women with hydrosalpinx in comparison with the other causes of infertility.

Investigators recently compiled the results from 14 different studies to try and figure out the success rate of IVF treatment on women with hydrosalpinx. 5592 patients were analyzed went under 8703 IVF embryo transfers of which 1004 patients were diagnosed with hydrosalpinx and 4588 had tubal blockage without hydrosalpinx. Their 4 different outcomes were overall pregnancy rate drop, lower implantation rate, drop in delivery rate and increasing miscarriage rate in women with hydrosalpinx.

The best treatment option for these patients is to undergo tubal disconnection before the IVF treatment. Tubal disconnections present in the fluid of hydrosalpinx from entering the uterus and thus improves chances of implantation after an embryo transfer in an IVF treatment cycle. Ultimately, retaining the affected fallopian tube is more harm and there is no benefit in achieving pregnancy.
View All Feed