Personal Statement
Hello and thank you for visiting my Lybrate profile! I want to let you know that here at my office my staff and I will do our best to make you comfortable. I strongly believe in ethics; a...
...more
Hello and thank you for visiting my Lybrate profile! I want to let you know that here at my office my staff and I will do our best to make you comfortable. I strongly believe in ethics; as a health provider being ethical is not just a remembered value, but a strongly observed one. Doctor is an active member of WFNS & other neuro body.
More about Dr. Shameem Ahmed
Dr. Shameem Ahmed is a reputed neurosurgeon with over 17 years of experience in his field. An MBBS from the prestigious Silchar Medical College, Silchar, he went on to complete his MS in general surgery and Mch in neurosurgery from AIIMS -New Delhi. Dr.Shameem Ahmed is known by most of his peers and is greatly admired for his contribution towards neurological conditions. He currently consults at Apollo hospitals Guwahati and the hospital's expertise includes Accident Injuries Treatment, Head And Neck Cancer Surgeries, Anterior Segment Surgery, Endoscopic Skull Base Surgery, Brain Suite Treatment, Brain Tumor Surgery, Cancer Pain Management, Cerebrovascular Surgery and Chemonucleolysis Treatment. He has professional memberships in many of the word forums and some of them include the Neurological Society of India, World Federation of Neurology, WFNS, NTSI, NTSI and the AANS. In his own words, Dr. Shameem Ahmed's recipe for success is that he sincerely believes in ethics and goes out of the way to make sure that his patients are comfortable. He is highly respected among his peers and he is well versed in English and his charges are INR 700 for a clinical visit. His appointments can be easily booked online if you are from Guwahati.
Info
Education
MCh Neurosurgery - All India Institute of Medical Sciences, New Delhi - 2010
MS - General Surgery - Assam Medial College, Dibrugarh - 2004
MBBS - Silchar Medical College, Silchar - 2000
Languages spoken
English
Hindi
Professional Memberships
Neurological Society of India
World Federation of Neurology
WFNS
NSI
NTSI
AANS
Location
Book Clinic Appointment with Dr. Shameem Ahmed

Apollo hospital guwahati ( unit : international hospital) . Lotus TowerG.S. Road

,

Guwahati
Get Directions

Services
Submit Feedback
Submit a review for Dr. Shameem Ahmed
Your feedback matters!
Write a Review
Patient Review Highlights
"Very helpful"
6 reviews
"knowledgeable"
2 reviews
"Inspiring"
2 reviews
Reviews
Mohak
May 25, 2017
Dr Shameem Ahmed has a very positive attitude towards all the patients. The waiting area in the Apollo Hospital Guwahati is very comfortable for the patients. Over the period of time the epilepsy treatment has helped me a lot. Dr Shameem Ahmed guidance has helped me immensely and has helped gain confidence. Even though I was fit and fine, it was shocked when I got to know that I have epilepsy. Our family physician personally recommended this Shameem Ahmed. Shameem Ahmed has so much knowledge that for everything my family takes his reference.
Sachiv
Feb 10, 2017
Due to my slip disc i was feeling very depressed and had no hope. Never once that I felt that he is getting impatient, rather he has always responded to my each and every doubt with immense patience. During the complete disk slip program he always supported and motivated me. The entire Apollo Hospital Guwahati was spotlessly, clean. My case was extremely serious, but he really handled it very nicely. I remember, I read an article of Shameem Ahmed in the paper and made contact. I owe him a big thanks for making me fine again.
Amitesh
Feb 20, 2017
The symptoms were severe and unmanageable, as I was suffering from epilepsy, but Dr Shameem Ahmed was able to handle it. From quite some time i was suffering from pain, but never gave much importance to it. His advice and counselling has helped me immensely. The friendliness of staff is the best in the Apollo Hospital Guwahati . He is not just friendly, but also is very motivating. On the very first day he identified my problem. And gave me the required traetment which benefitted me alot.
Milit
Aug 31, 2017
The neurological problems for neurological problems has helped me greatly and now I am perfectly fine. I have consulted so many doctors , but no one was able to solve my neurological problems. Even though there was a long queue, still the staff was very pleasant. Shameem Ahmed is well aware about innovative techniques to treat problems. I was diagnosed with neurological problems. He is one of the best physicians in city.
Gitashri
Aug 20, 2017
My previous experiences were not so good, but Dr Ahmed has completely changed my opinion as he is very helpful and humble. My case was extremely serious, but he really handled it very nicely. I was having very bad thoughts regarding my periodic paralysis. The overall atmosphere in the Apollo Hospital in Guwahati is very soothing. Overall paralysis treatment was very effective.
Jasmit
Apr 18, 2017
I was suffering from acute pain in my hand because of my old injury. I chose to consult Dr Shameem Ahmed. He never gets frustrated, even when I ask a number of queries. I feel so great after the completion of treatment. I am completely satisfied with my treatment. He is the best doctor I consulted for my treatment.
Fulmala
May 11, 2017
My experience at Apollo Hospital Guwahati ( unit : international hospital ) in Gawhati with dr Shameem Ahmed was very good.I consulted him for my problem of back pain. Today, I have completely recovered from the pain that was causing me troubles. Thanks dr for your guidance and help.
Arrush
Jul 17, 2017
I was panicked, because I never thought I will suffer from spondylitis like this. I chose to consult Dr Shameem. On the very first day he identified my problem. He never gets frustrated, even when I ask a number of queries. During the treatment, he supported me a lot.
Charusmita
Apr 3, 2017
I was fractureed due to some accident . Thanks to Dr Shameem for treating me so well. It has been quite some time that i was suffering from treatment of fractures and I am so happy with the results of my treatment.
Dr Shameem Ahmed
Aug 16, 2016
very good. underwent day care surgery (microlumbar discectomy as minimal invasive spinal surgery with tubular retractor system)
Verified
Feb 14, 2018
great
Feed
The brain is not a stagnant realm fed with a granted quota of intelligence and memory at birth. It is always in a state of flux. Exercising your brain in various ways accelerates its ability to perform better. It is in your hands to have a sharper take on situations and occurrences. Playing games that require brainstorming, solving quizzes, crosswords or playing chess makes you feel rejuvenated and tired at the same time; the reason being activated brain cells. A healthy brain will affect your life decisions positively and you probably will think rightly before you leap.
Tips to exercise those brain cells:
Meditate and calm your mind: Ten minutes of meditation each day can help you get over anxiety. When your mind is at peace you think out pros and cons with enhanced insight. This composure reflects in each of your actions. Meditation demands your brain to be quiet when it is accustomed to work; you therefore have greater control over it.
Music can improve your brain abilities: Music is the best antidote for a sloppy brain. Music excites the neurons healing a bruised memory. It gifts you with clarity of thought. Apart from listening to music one must try to play a musical instrument. Teaching yourself things puts your mind through a strict regimen of constructive activities.
Take out time to learn a new language: We are paralyzed the minute our brain gives up. Due to several external and internal reasons each one of us is likely to suffer from cognitive disorders on being subjected to extreme pressure or shock. Trying to learn a new language motivate your brain cells to have a wider vocabulary, which further restricts your chances of brain damage.
Mental mathematics could better your intelligence: Calculators, computers and phones are ridding us of our ability to compute individual data. Computation and consolidation of data helps your mind to work faster with precision. So, you now know those lessons on mental mathematics in childhood were actually the key to a well rounded brain.
Think of something novel: The more the number of neurons the merrier is your brain. Take pains to direct your mind on a novel track. Thinking beyond what is given and expected helps your brain grow new neurons. It builds up your creativity letting you discover more of your capabilities. Consult an expert & get answers to your questions!
3686
people found this helpful
Restless leg syndrome is a condition where the nervous supply to the lower legs (and sometimes hands) is affected. The person has a constant urge to move the legs due to the tingly sensation or the pins and needles sensation and so this condition is called as restless legs syndrome (RLS). It is almost never a standalone condition and is often associated with other nervous system conditions.
It is a progressive condition and aggravates with time. The patient may experience episodes of this disease. Most people might experience this problem at night due to which a lot of patients complain of disturbed sleep and restlessness while sleeping.
While there is no permanent solution to this condition, there are various home remedies and techniques which can help control the condition. Read on to know more.
Trigger agents: Some people are able to identify triggers like caffeine or chocolate which induce the condition. The first step would then be to avoid using these, especially before sleeping.
Exercise: Any form of exercise, which gives a good workout for the leg muscles is recommended. This could range from a 30-minute brisk walk to stretches depending on the person's overall health status. This is known to induce a good sleep, reduce muscle tension and relax the mood. Choose yoga, gym, cycling, or any form which suits your overall health and schedule.
Massages:Hot or cold massages, often used alternately, can help in relaxing the muscles. This also helps in reducing tension and improving overall sleep. The ideal time for the massage is the evening so that RLS does not affect during nighttime.
Diet: A diet rich in vitamins and minerals can prove to be helpful. This is because proper muscle and nerve function requires various minerals like zinc, potassium, calcium, sodium, etc. Diet rich in these helps in improving muscle and nerve function and thereby control RLS.
Sleep pattern: Sound sleep practices like having an early dinner, a quiet room free of digital media, optimal temperature, and relaxing ambience helps in a better sleep. This has shown to reduce the incidence of RLS and evidence of sound sleep.
Medications: RLS can also cause mild to moderate pain in the affected legs, and so pain killers can be used once in a while if the pain is not bearable. These should be used only rarely and continued use can lead to stomach ulcers and bleeding. The above mentioned nonmedical methods should be tried before trying medications. Anticonvulsants have been used to control RLS if pain killers alone are not adequate. In more severe cases, antiparkinson drugs are used with great success. If you wish to discuss about any specific problem, you can consult a Neurosurgeon.
3772
people found this helpful
Brain surgery involves several medical procedures, which incorporate fixing issues with the brain, including changes in the tissues of the brain, cerebrospinal fluid and brain blood flow. Brain surgery is quite a complicated method of surgery and the type of surgery to be conducted depends on the underlying conditions.
Reasons for Brain Surgery:
Brain surgery is performed for the correction of physical brain abnormalities. These abnormalities could occur because of diseases, birth defects and injuries. A brain surgery is required when the following conditions arise in the brain:
Abnormal blood vessels
Aneurysm
Blood clots in the brain
When the protective tissue or dura is damaged
Due to nerve damage
Any kind of pressure after an injury
Abscesses
Skull fractures
A surgery may not be required for all the above mentioned conditions, but in case of many, a brain surgery is very important as the conditions may worsen health problems.

Types of brain surgeries:
Craniotomy: During this open brain surgery, an incision is made in the scalp, and a hole is created in the skull, near the area, which is being treated. After this process is complete, the hole or bone flap is secured in its place using plates or wires.
Biopsy: This form of brain surgery helps in the removal of a small amount of brain tissues or tumors. After removal, the tissues or tumors are examined under a microscope. The creation of a small incision and a hole in the skull is indicated as a part of this process.
Minimally invasive endonasal endoscopic surgery: This form of brain surgery enables the removal or lesions and tumors via the nose and sinuses. Private parts of the brain can be accessed without creating an incision. An endoscope is utilized in the process which is used to examine tumors all across the brain.
Minimally Invasive neuroendoscopy: This process is similar to the minimally invasive endonasal endoscopic surgery. This method also involves the use of an endoscope for removal of brain tumors. Small, dime sized holes may be made in the skull to access some brain parts.
Risks:
Brain surgeries may be associated with several risks. They may be:
Allergic reactions to anesthesia
Bleeding
Blood clot formations
Swelling of the brain
A state of coma
Impairment in speech, coordination and vision.
Problems in memory
Strokes and seizures
Infections in the brain
A brain surgery is a serious and very complex surgery. There are different kinds of brain surgeries, which are conducted depending on the condition and severity of the disease. If you wish to discuss about any specific problem, you can consult a Neurosurgeon.
3232
people found this helpful
As the famous quote says, 'prevention is better than cure', let us take you through some preventive measures to keep you and your loved ones away from the dreadful brain stroke. Brain stroke occurs due to an interruption in the regular blood flow to the brain or bursting of a blood vessel or due to the bursting of blocked artery, which reduces the supply of oxygen and nutrients, leading the brain cells to die.
Top 8 things that will reduce the likelihood of having a brain stroke:
Eat well: Having good eating habits are not just good for a healthy outlook of the body, but also benefits the body in many other ways. Eating a plenty of fresh fruits and vegetables, fibre rich diet, reducing salt and fat content can prevent stroke.
Stay Active: Regular exercising not just makes you feel and look good, but also reduces the odds of developing a brain stroke. Exercising regularly or keeping the physical activities regularly will keep you away from suffering a stroke. Pick any physical activity, but do work out to stay away from the brain stroke.
Say no to Smoking and drugs: Yes! The more you smoke, the more are the chances of you of suffering the deadly brain stroke.
Control your blood pressure: The ideal blood pressure for a healthy person is 120/88 mm HG. Regular check-up of blood pressure is advisable to control the chances of suffering a stroke as high blood pressure can result into damage of arteries, which causes brain stroke.
Drink in limits: Limit the amount of alcohol you consume, as alcohol increases the blood pressure, which is one of the main reasons behind the stroke. The high amount of alcohol can increase the blood pressure to a higher level very quickly. Consulting a doctor is the best option in case you are not able to control your alcohol intake.
Cholesterol: People suffering from high cholesterol are at higher risk of strokes as the cholesterol can travel to the arteries in the body making the arteries narrow and the body more prone to suffer a stroke. Choosing healthy lifestyle helps in reducing the cholesterol level.
Diabetes: High level of diabetes is one of the most prominent reasons behind stroke. One should get his diabetes level checked and keep it under control since the arteries might get blocked because of fatty deposits because of higher sugar levels.
Depression/Stress: Any kind of depression or stress, generally leads to avoidance of all or some of the points discussed above and hence becomes a reason for an unhealthy body, which is more prone to strokes. Consultation with a doctor and/or psychiatrist is advisable in case a person if suffering from depression.
Improving your health and taking charge of your life should be the top most priority and should never be ignored. If you wish to discuss about any specific problem, you can consult a Neurosurgeon.

3250
people found this helpful
A spinal cord injury is a damage to the spinal cord. It's an extremely serious type of physical trauma that's likely to have a lasting and significant impact on most aspects of daily life.
The spinal cord is responsible for sending messages from the brain to all parts of the body. It also sends messages from the body to the brain. We are able to perceive pain and move our limbs because of messages sent through the spinal cord.
If the spinal cord sustains an injury, some or all of these impulses may not be able to 'get through'. The result is a complete or total loss of sensation and mobility below the injury. A spinal cord injury closer to the neck will typically cause paralysis throughout a larger part of the body than one in the lower back area.
Causes-
A spinal cord injury is often the result of an unpredictable accident or violent event. The following can all result in damage to the spinal cord:
A violent attack such as a stabbing or a gunshot
Diving into water that's too shallow and hitting the bottom
Trauma during a car accident (specifically, trauma to the face, head and neck region, back, or chest area)
Falling from a significant height
Head or spinal injuries during sporting events
Electrical accidents
Severe twisting of the middle portion of the torso
Symptoms-
Some symptoms of a spinal cord injury include:
Problem in walking
Loss of control of the bladder or bowels
Inability to move the arms or legs
Unconsciousness
Headache
Pain, pressure, stiffness in the back or neck area
Signs of shock
Unnatural positioning of the head
If you suspect that someone has a back or neck injury:
Don't move the injured person – permanent paralysis and other serious complications may result
Keep the person still
Place heavy towels on both sides of the neck or hold the head and neck to prevent them from moving until emergency care arrives
Provide basic first aid, such as stopping any bleeding and making the person comfortable, without moving the head or neck
Prevention-
Because spinal cord injuries are often due to unpredictable events, the best you can do is reduce your risk.
Some risk-reducing measures include:
always wearing a seatbelt while in a car
wearing proper protective gear while playing sports
never diving into water unless you've examined it first to make sure it's deep enough and free of rocks
Consult an expert & get answers to your questions!
3413
people found this helpful
A Brain Tumour can be defined as an abnormal growth of the tissues in the brain, which can disrupt the proper brain functions. Generally, the cells in the human body die and are replaced by new cells, while in the case of a tumour, the old cells do not die and form an accumulation and continues to grow to form a mass as more and more cells are added to it.
Symptoms of Brain Tumour:
Headache: Having headache on regular basis, without any history of having such frequent headaches in past, which becomes worse because of other pressure related activities, such as sneezing, coughing, exercising might be a possible symptom of brain tumour and issues related to such sudden and frequent headaches should be taken up with the doctor without any further delay.
Seizures: Seizures (fits) are amongst the most common symptoms of brain tumour, which might be limited to a particular body part or the whole body. Seizures might even continue after the treatment of brain tumour because of the left scar tissues in the brain.
Numbness in arms/legs: Numbness in any body part, especially arms and legs should also be get evaluated timely, so that, if the possible reason behind them is a brain tumour, then the same could be treated well on time.
Balancing problems: Poor coordination and balancing problems also arise as the most prominent symptom for the brain tumour and hence such small changes must be evaluated and the person suffering should be taken to a doctor immediately to get treated without any delay.
Memory problems: Lack of concentration, poor memory and short term memory loss are few of the possible symptoms that indicate the presence of tumour.
Nausea or vomiting: Nausea or vomiting might be the symptoms of many other possible health issues, but a headache supported by nausea and/or vomiting is one of the many symptoms of a brain tumour and hence should not be ignored.
Facial paralysis: The inability to keep the facial activities under control also indicates the presence of a possible brain tumour and the same should also be diagnosed as soon as one experiences it.
Change in vision: A person suffering from brain tumour might also experience changes in the vision, dizziness, blurry vision, among other sight related issues.
Change in speech: The inability to speak properly and changes in the speech of a person may also indicate a possible presence of a tumour.
Hearing problems: Sudden occurrence of hearing problems and other hearing related disorders might have the brain tumour as a possible reason.
Diagnosing a brain tumour may include one or more of many tests, including CT scan, Magnetic Resonance Imaging (MRI), Angiogram and biopsy. One should never ignore the symptoms of the brain tumour and should get himself/herself checked since the brain tumours might result into permanent damages to the brain; hence such issues should never be ignored. If you wish to discuss about any specific problem, you can consult a Neurosurgeon.
3164
people found this helpful
When it comes to the brain and the IQ, is bigger the better? Does size really matter? Is there really a connection between the size of your brain and intelligence? With the help of findings by neurologists
and scientists, we seek to find out!
Ailments and the Brain: Scientists have found that children with autism have a brain that has grown in a disproportionate manner in the very first year of their life. This prevents the child from making connections with normal behaviour. On the other hand, children and adolescents who suffer from Attention Deficit Hyperactivity Disorder or ADHD have shown signs of having a much smaller brain size. Many scientists have shown that the size of the brain shrinks as we age, and this does not have any visible effect on our cognitive abilities.
It's all Relative: The size of the brain does not really have a bearing on the way a person's cognition gets shaped. Even large mammals like elephants and whales are finally hunted and tamed by humans who have smaller brains in comparison. The brain is made up of billions of neurons which need to function properly. It may be seen that scientists consider the brain mass in relation with the rest of the body so as to speculate about the cognitive abilities of the person. Why is this required? Large animals need a well functioning and proportionate brain size to control and run their organs with proper cognition for satisfactory results, which is what we humans seem to have done.
Neanderthal Brains: Historically, the earliest man or the Neanderthals are said to have had larger brains than we do. These people are believed to have brains that are at least 10% larger than the brains that we have in our modern times. The shape of their brain was different too. They were also heavily muscled people which had a bearing on the size and shape of the brain and bodies as well as the lean tissue within the brain. They also survived very successfully for a period of over 200,000 years, which obviously points to some form of elevated cognition, as per many scientists.
Animals: While animals with small brains like lizards and reptiles do not perform too well on IQ tests, the animals with bigger brains like elephants and dolphins perform much better. But the medium sized brains of monkeys, lemurs and other animals are said to perform in the best manner. The correlation between the body size and the brain does not seem to hold good here, as per various researches.
So the verdict as per medical science and research stands divided! If you wish to discuss about any specific problem, you can consult a Neurosurgeon.
2771
people found this helpful
There is no trustworthy evidence regarding what causes brain tumors, but there are a few risk factors that have been substantiated through research. Children and young people who receive radiation around the head are susceptible to developing tumors in the brain once they grow up. Also, people with a certain kind of rare genetic condition like neurofibromatosis may develop a brain tumor though such cases are very few in number. Age is also an important factor as people aged over 65 years are diagnosed with brain tumors at quadruple times higher than children and younger people.
Types of Brain Tumours:
A primary brain tumor originates in the brain, and they may or may not be cancerous. Some tumors can be benign, which do not spread in the surrounding tissues and are not very malicious. However, that does not signify that they will not cause any harm over time. Sometimes these tumors can be severe and cause a threat to the life of the sufferer. The National Cancer Institute reports that approximately there were 23, 380 fresh cases of brain tumors in 2014.
Identifying the Symptoms of Brain Tumors:
The symptoms of the brain tumor are dependent on various factors such as the size, type as well as the exact location of the tumor. These symptoms are triggered when any tumor is pressed or clashed against a nerve or disturbs a part of the brain. Symptoms are also felt when any tumor particle blocks the fluid flowing around the brain or when there is a swelling in the brain owing to the build-up of fluid.
Common symptoms include: headaches that get worse in the morning, nausea along with vomiting, an alteration in the speech, hearing and imbalances in walking and movement, mood swings, change in personality and ability to concentrate or remember things and seizures or convulsions.
Treatment for Brain Tumor:
Surgery is normally the most usual treatment for brain tumors, and the patient is given anesthesia, and the scalp is shaved before the surgery. Then, craniotomy is performed to open the skull, and the surgeon removes a bone piece out of the skull. Then the tumor is removed as much as possible. The bone is then restored back, and the incision on the scalp is closed. Sometimes surgery is not viable in case the tumor has developed in the brain stem or some other complex parts.
Neurosurgeons can surgically remove some tumors completely (called resection or complete removal). If the tumor is near sensitive areas of the brain, neurosurgeons will only be able to remove part of it (called partial removal). Even partial removals can relieve symptoms and facilitate or increase the effectiveness of other treatments.
The role of surgery in treating brain tumors:
Surgery can provide:
The complete removal of some brain tumors
A sample to enable doctors to diagnosis the tumor and recommend the most appropriate treatment
Better quality of life:

Reduced symptoms and improved ability to function (e.g., to think, speak or see better)
Less pressure within the skull from the tumor
A longer life
In case you or any of your near ones is affected with brain tumor, you should visit the doctor to know the possible treatments other than surgery and other important questions related to brain tumor.
2734
people found this helpful
Although surgery is considered to be the first step of treatment in any form of tumor but its feasibility depends upon the type, size and location of the tumor. It is not necessary that every kind of brain tumor might require surgery.
Indications of Brain Tumor Surgery
Diagnosis of the type of tumor by taking a sample of the tumor for laboratory examination
Complete resection of tumor
Removal of the tumor as much as possible to slow down its growth and improve the symptoms.
Remove the tumor in order to help other treatment
Provide direct access for other forms of treatment like chemotherapy, radiotherapy etc.
To relieve pressure caused by tumor on surrounding structures
Types of Brain Tumor Surgery
The different types of surgery that are performed in cases of brain tumor include the following:
1. Craniotomy: Craniotomy is the most commonly performed procedure to remove brain tumor along with a piece of bone. The removed bone is replaced and the tumor is sent for histopathology (biopsy). The surgery is performed using a high end microscope by any of the following techniques:
Extended bifrontal craniotomy
"Eyebrow" craniotomy (supra-orbital craniotomy)
"Keyhole" craniotomy (retro-sigmoid craniotomy)
Orbitozygomatic craniotomy
Translabyrinthine craniotomy
2. Shunt: A narrow piece of flexible tube with a pressure regulated valve in between is called a shunt. This is used to relieve the intracranial pressure caused by obstruction of the natural brain fluid (CSF) pathway by tumor mass. The procedure involves insertion of a drainage system into the brain to remove or drain excess of blocked fluid into the peritoneal cavity.
3. Stereotactic surgery: This surgery is done by creating a three-dimensional image called stereotaxy using computers. It aims to find out the location and position of the tumor. In fact it can also be done to aid tumor removal, implant radiation pellets or for other treatments.
4. Embolization: It is a procedure used to reduce the amount of blood supply to a tumor by blocking the blood flow in the selected arteries. It is generally performed before the main surgery.
Endoscopy and endoscope assisted surgery: Endoscope is the tool which helps to closely visualize the tissue through small openings in difficult to reach areas. This tool can be used in various brain surgeries to precisely reach the target location without damaging the adjacent structures.
Adjuvant modalities to improve outcome: In addition to above mentioned surgeries, following surgeries may also be performed in relation to brain tumor treatment:
Laser surgery
Photodynamic laser surgery
Ultrasonic aspiration
Fluorescent-guided surgery
Electrophysiological monitoring. If you wish to discuss about any specific problem, you can consult a Neurosurgeon.
3026
people found this helpful
https://www.facebook.com/ApolloHospitalsGuwahati/posts/1244669865646500:0
View All Feed
Near By Doctors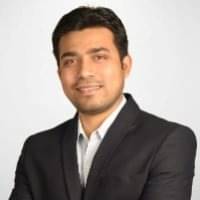 MS (Surgery), Mch (Neurosurgery)
Neurosurgeon
Book Appointment