Personal Statement
I'm dedicated to providing optimal health care in a relaxed environment where I treat every patients as if they were my own family.
...more
I'm dedicated to providing optimal health care in a relaxed environment where I treat every patients as if they were my own family.
More about Dr. Deepti Jindal
Dr. Deepti Jindal is a well-known General Surgeon from the city of Guwahati, she is considered to be one of the most referred general surgeon in the region because of her more than a decade worth of experience. She practices at the Apollo Clinic in Guhawati majorly and is also a visiting specialist in a number of reputed hospitals like Sun Valley Hospital. Dr. Jindal?s professional life as a general surgeon kick-started from KMGU Lucknow from where she pursued her MBBS later on getting an opportunity to complete her master in General Surgery from GSVM Medical College Kanpur. Her experience over the years has treated thousands of people suffering from various complications such as kidney stones, piles, accidents and injuries, cancer etc. Holding a maximum success rate as a surgeon, Dr. Jindal is well versed with latest technological advancements in the healthcare industry and her facility is also well equipped with latest machines and equipment. Treating her patients with maximum comfort with minimum pain and elongated procedures is her primary concern, which has earned her a massive respect among in the fraternity. Dr. Deepti Jindal is associated with Delhi Medical Counsel and has served for various organizations such as Gangaram Hospital, ILBS Institute of Liver and Biliary Sciences and Saket City Hospital in New Delhi. At the Apollo Clinic in Guwahati, she charged a consultation fee of Rs. 400 and Rs. 200 for online consultation, her working hours are Mondays to Saturdays between 9am to 3pm and 4pm to 7 pm and on Sundays she is available between 8am to 2 pm. Her areas of expertise are Laparoscopic Treatment, Male breast reduction, Pancreatic Surgery, Piles Treatment, Bariatric Surgery, Gastric Bypass surgery etc.
Info
Education
MS - General Surgery - GSVM Medical College Kanpur - 2009
MBBS - KGMU Lucknow - 2005
Languages spoken
English
Hindi
Location
Book Clinic Appointment with Dr. Deepti Jindal

First Floor, Abode Grand, Opposite Down Town Hospital, GS Road

,

Guwahati
Get Directions
Consult Online
Text Consult
Send multiple messages/attachments. Get first response within 6 hours.
7 days validity
•
₹200 online
Consult Now
Phone Consult
Schedule for your preferred date/time
10 minutes call duration
•
₹300 online
Consult Now
Services
Submit Feedback
Submit a review for Dr. Deepti Jindal
Your feedback matters!
Write a Review
Patient Review Highlights
"Caring"
4 reviews
"Inspiring"
2 reviews
"Very helpful"
16 reviews
"Professional"
1 review
"Helped me impr..."
1 review
"knowledgeable"
9 reviews
"Nurturing"
1 review
"Practical"
2 reviews
"Well-reasoned"
1 review
Reviews
Ashara
Aug 17, 2017
It was a bad case of urine stone. I am so thankful to Dr Deepti for giving me the best advice and I am now finally able to get back to my normal self. Many people gave very positive feedback for her. Never once that I felt that she is getting impatient, rather she has always responded to my each and every doubt with immense patience. She suggested surgery for this problem and after her treatment, I am completely cured from it.
Devashree
Jun 23, 2017
I have consulted so many doctors, but no one was able to solve my child's colic. Due to the colic issue i was feeling very depressed and had no hope. dr Deepti Jindal is so nice that they even at odd hours one can call her in case of emergency. I was quite depressed due to my child's condition, but my Deepti Jindal guided me to change my attitude. Thanks ot her for prescribing the right medicine and giving me the ray of hope.
Ronsher
May 22, 2017
During the complete urinary incontinence treatment program, Dr Deepti always supported and motivated me. She is very talented and seasoned doctor. Our family physician personally recommended this doctor as she is has years of experience in handling such cases. Whatever tests she prescribed, were very correct and the gave they gave us an exact idea about my condition. Thanks to her I am much better now.
Jatin
Jul 26, 2017
i consulted Dr Deepti Jindal. Never once that I felt that she is getting impatient, rather she has always responded to my each and every doubt with immense patience. My problem was such that it required a number of sessions, and I must say after all the sessions, I am feeling much better now. Thanks to her that the piles treatment she gave me has given brilliant results.
Cristian
Apr 22, 2017
My boss referred me Dr Deepti as I was suffering from foot swelling. Not only she is very calm and composed, but is also a very understanding doctor. My case was extremely serious, but she really handled it very nicely. Even after my treatment with my old doctor, I never felt so much relief, but Dr Deepti has treated my completely.
Sadru
Aug 8, 2017
I was suffering from urinary incontinence for which I chose to consult Dr Deepti. Thanks to her I am much better now. She is really like god send person. She has broad knowledge in this field. The complete process of the treatment was so painless and quick, and i am so relieved that I chose to consult her.
Samanvita
Mar 7, 2017
I searched Dr Deepti Jindal online and saw her reviews. She is very talented and seasoned doctor. She certainly knows the in and out of her speciality. All of sudden I developed this headaches and didn't know what to do. But her guidance has helped me immensly, I thank her for the treatment she gave.
Kamna
Jul 2, 2017
Thanks to Dr Deepti for giving the best suitable treatment She gave for tight foreskin. her advices and suggestion played imporatnt role in handling my problem. I owe her a big thank for treating me so patiently and I am perfcetly fine now.
Sangod
Apr 14, 2017
I was suffering from stomach pain for which I chose to consult Dr Deepti. She is a very practical doctor. The way she treated me was appreaciable. She listened to my every single problem and then started the treatment.
Arshad
Oct 5, 2016
I found the answers provided by the Dr. Deepti Jindal to be very helpful. Thank you
Shoeb
Sep 18, 2017
Dr. Deepti Jindal provides answers that are very helpful. Thanks u mam
M.R.Choudhary
Dec 5, 2016
Dr. Deepti Jindal provides answers that are very helpful. Thanks
Renu Kumari
Jan 14, 2018
Very humble and nice. Clear all doubts
Verified
Jul 17, 2018
Good
Feed
This is a disease that affects the large intestine and the rectum. The Ulcerative Colitis refers to the inflammation in the innermost lining of the large intestine. The main function of the large intestine is to absorb water from indigestible food matter in the body before throwing away any waste. Hence, the large intestine is a vital part of our body. If left untreated, the disease increases risk of colon cancer.
Symptoms:
The other complications leading to this disease are kidney stones, swelling of the colon, thickening of intestinal walls and blood infection.
Diagnosis:
This disease can be diagnosed by several methods. A simple stool test may be done to check out for bacteria and parasites. A blood test to check the level of C-reactive protein helps determine the inflation rate of the body. Endoscopy, colonoscopy, biopsy are some other methods of diagnosis.
Treatment
Oral medication: Treatment involves drug therapy or surgery. The first step in treating Ulcerative Colitis will be an intake of anti-inflammatory drugs, but these may have a side effect. Another option is immune system suppressors, which help to bring down the inflammation by suppressing the immune system response. Antibiotics, anti-diarrheal medications, pain relievers are some of the additional drug supplements recommended by doctors.
Surgery: Surgery plays an important role because this disease is pre-malignant in nature. Depending on the severity of the condition, the medical practitioner may advice surgery. The common methods of surgery are:

Proctocolectomy and Ileostomy: Proctocolectomy involves removal of the colon in part or whole. Ileostomy is carried out by placing a special bag in the small intestine to collect waste from the body.
Proctocolectomy and Ileo-anal: Ileo-anal pouch is a bag directly created the small intestine and connected to the anus, for diffusing the stools. As colon is removed Ulcerative Colitis cannot re-occur.
Precautions after surgery
It is very important that the patient takes healthy, sufficient and nutritious food so that bowel movement can be carried out with ease and zero strain. The patient has to restrict lifting of heavy grocery, mowing the lawn, any physical activity that can strain the abdomen and related areas. If you wish to discuss about any specific problem, you can consult a General Surgeon.
2174
people found this helpful
Start doing sitz bath after passing stool at least twice daily. Avoid constipation. Add some laxative daily at bed time.
Start doing sitz bath at least twice daily after passing stool. Avoid constipation and add some stool softener at bed time.
1
person found this helpful
Colorectal surgery deals with the disorders of the rectum, anus and colon. Another name of colon is 'large intestine'. These three body parts form the last stages of the digestive process. When the human waste passes through the colon, its salt and water are extracted before it exits the body as human excreta.
Colorectal disorders
Swelling and inflammation of the veins in the anus (also called as Haemorrhoids)
Anal fissures- unnatural cracks and fissures in the anal area
Fistulas or the unnatural connections between the anus and other anorectal areas
Conditions of constipation
Incontinence in passing of faeces
When the walls of the rectum protrude through the anus- also called as Rectal prolapse
Birth defects such as imperforate anus
Anal cancer- this condition is rare
Colorectal cancer- cancer of colon and rectum
Any injuries to the anus
Removal of any objects inserted into the anus
Bowel habits after colorectal surgery
Many patients report cases of diarrhoea, leakage of stool or gas, urgency to use the toilet and a feeling of insufficient evacuation of faeces. Relax; these conditions are not going to last forever. Your rectum and anus are adjusting to new conditions after this surgery. These organs may take six to twelve months to adjust to new bowel habits.
Is there a need to take a laxative or stool softener?
There is no need to take laxatives after a colorectal surgery. Drink lots of water to make your stool softer and easy to pass. If there is a water deficiency in your body, then it may lead to your faeces becoming hard. In that case, take milk of magnesium, colace etc.
Activities post surgery
You can continue with your normal schedule after this surgical procedure. Carry on running, jogging, exercising, climbing up the stairs etc. even after your surgery. Gastroenterologists recommend that patients should desist from lifting loads weighing more than 10 pounds so that there are no post surgery complications.
Diet after colorectal surgery
Avoid spicy and heavy to digest meals after your surgery. Once the intestines begin working normally, you can continue having your spicy food. Chew your food well to aid its digestion.
Returning to work after colorectal surgery
Most people are back to their work after taking a break of 2-5 days. If the surgery is pretty detailed, you may have to take a break of up to a month. Patients undergoing laparoscopic surgery may have to take a rest of 2- 4 weeks before they report back to work. Take it easy before slipping into your regular schedule. If working hurts after your surgery, don't do it. If you wish to discuss about any specific problem, you can consult a General Surgeon.
1950
people found this helpful
Kidney transplant surgery is a surgical procedure where a healthy kidney is used to substitute a diseased one. The healthy kidney is obtained from either a deceased donor or a family member who has a good blood type match with the recipient. Usually, the recipient receives one kidney if the donor is alive and/or both the kidneys from a deceased donor.
Certain reasons for going for a kidney transplant surgery might include:
1. Kidney failure due to diabetes
2. Infections in the urinary tract
3. Autoimmune disorders such as lupus (an autoimmune disorder)
4. Polycystic kidney disorders
5. Obstructions in the kidney
6. Glomerulonephritis, where inflammation occurs in the kidney

Preparation for the surgery
Before the procedure, certain tests are carried out to determine your suitability for the procedure. The tests start with a psychological evaluation followed by blood tests and diagnostic tests to check for health problems. Once the tests are done, you will be placed on the waiting list for kidney recipients. Once the donor is available, you will be asked to get ready for the surgery.
Procedure: The procedure begins with you being administered general anesthesia. An incision is made in the lower part of the stomach, through which the donated kidney is inserted in the body. The next step involves attaching adjacent blood vessels to the kidney so that it has a proper supply of blood. Finally, the ureter of the kidney is linked with the bladder, facilitating normal disposal of bodily wastes. A plastic tube, known as a stent, is placed in the ureter to facilitate urine flow. This is later removed by a procedure called cystoscopy. Once the surgery is completed, the incision is closed by stitches.
Aftercare: After the procedure is completed, you will be given painkillers to ease the pain. Immunosuppressant medications will be prescribed to prevent your immune system from destroying the cells of the donated kidney. Usually, the duration of stay at the hospital post-surgery is about a week. If you wish to discuss about any specific problem, you can consult a General Surgeon.
1981
people found this helpful
your suffering from anal fissure. Start sitz bath atleast twice daily after passing stool. Start Syp pegalup thirty ml at bedtime.
5
people found this helpful
Continue sitz bath after passing stool atleast twice daily. avoid constipation. Start some stool softener like syp duphalac or syp pegalup at bedtime for two months.
With the recent number of breast cancer cases on the rise, it is important that we should get the examination done on a regular basis as a preventive measure. Even if someone is suffering from it, it is important that we should make an effort and learn about.
If you have breast cancer then a surgery will be part of your treatment. Based on the condition, surgery will be carried out due to any of the following reasons:
1. To remove the cancerous tissues from the breast
2. To reconstruct the breast once the cancer is removed
3. To check whether the cancer has spread to the lymph nodes below the arm
4. To treat symptoms of cancer that has progressed to an advanced stage
Breast cancer surgery may be classified into two types
1. Mastectomy: Mastectomy involves removing the entire breast; tissues in the adjoining region may also be removed. A double mastectomy is a procedure where both the breasts are removed.
2. Breast-conserving surgery: In this surgery, only parts of the breast affected by cancer are removed. The area of the breast that is to be removed will depend on the severity of the cancer. Some healthy tissues may also be removed in this surgery.
Usually, if a woman is in the initial stages of cancer then she may opt for the latter as it entails removing parts of the breast. They may also undergo radiation therapy along with these surgeries.
For checking if the cancer has spread to the lymph nodes below the arm, the lymph nodes are removed from the body. Once they are removed, they are studied under a microscope to check if it has spread, if yes then the extent of their damage. This procedure is carried out along with the surgery to remove the cancer.
Once the mastectomy procedure is completed, you can opt for a breast reconstruction surgery to rebuild the area. You may opt for this procedure at the time of breast cancer removal or at a later stage. If you are considering breast reconstruction surgery then you should discuss with a surgeon.
Surgery is sometimes not used to treat cancer, but in slowing the progression of cancer or even reducing its symptoms.It is important you talk to your surgeon before the procedure to understand the goal of the surgery.
1994
people found this helpful
A liver transplant surgery involves surgically substituting a problematic liver with a healthy liver from a different person. Usually, the healthy liver is taken from a person who has recently passed away. In some cases, a living person may also give away part of the liver. Usually, living donors are members of the family or someone who has a good blood type match. The liver regenerates lost tissues after a surgery; hence, the donor's liver becomes normal within a few weeks of surgery.
You may require a liver transplant if your liver does not function optimally, owing to the below mentioned conditions:
Procedure
You have to undergo certain procedures before the surgery is conducted; a general health exam, imaging tests, blood tests and a psychological exam are conducted before the surgery. Based on the functioning of the liver and some other factors, your suitability for the transplant will be determined.
The procedure begins with general anesthesia, following which an incision is made in the abdomen. The liver is then removed and replaced with a healthy one. Once the procedure is completed, the surgeon closes the incision with stitches.
Aftercare
Once the procedure is done with, you are kept in the intensive care unit for a few days. The doctor will monitor your progress and put you on medications. After the recovery, you will have to undergo check-ups at regular intervals. You may also have to take medications such as immunosuppressant to prevent your immune system from attacking the liver. If you wish to discuss about any specific problem, you can consult a doctor and ask a free question.
1944
people found this helpful
View All Feed
Near By Doctors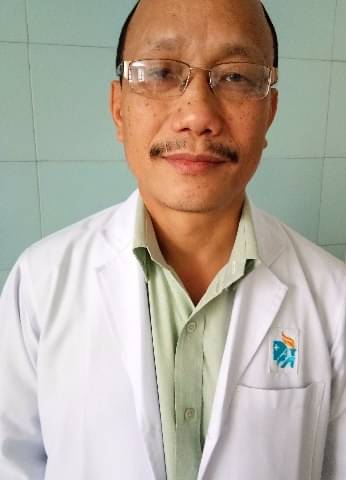 MBBS
General Surgeon
Apollo Hospital Guwahati,
Book Appointment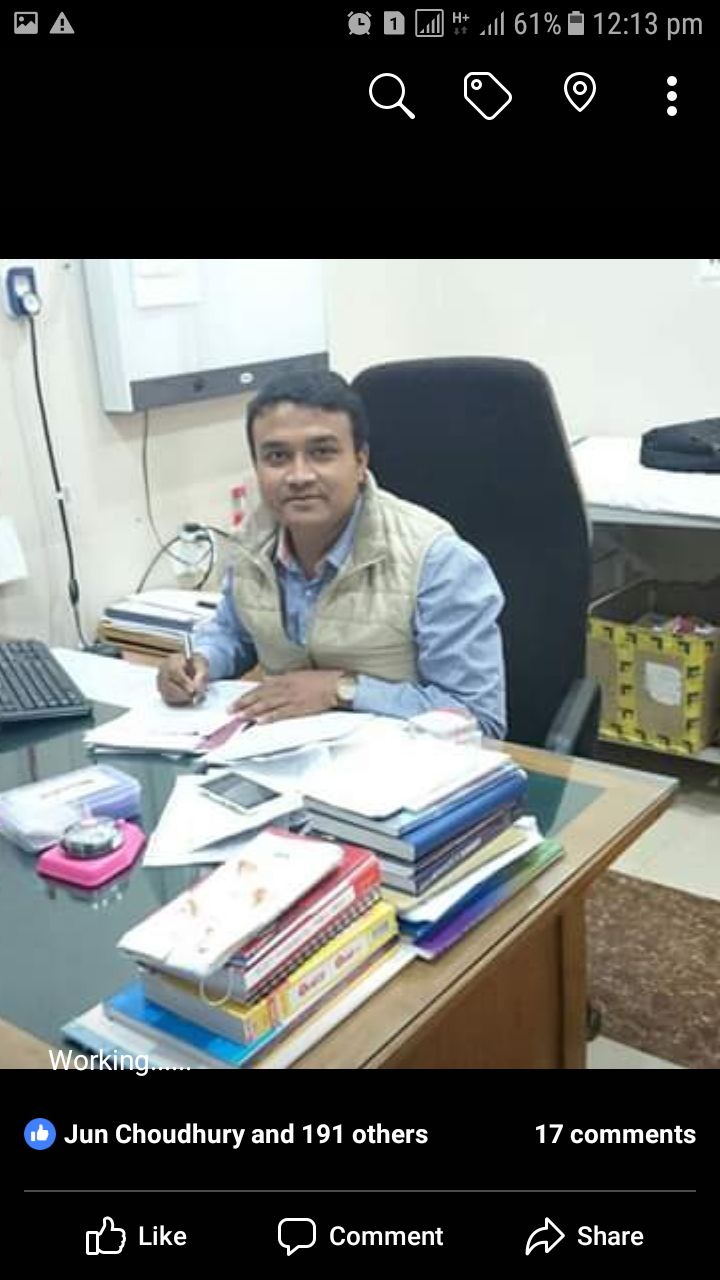 MCh(Minimally Invasive & Robotic Surgery), MS - Surgical, MBBS
General Surgeon
Book Appointment