Personal Statement
I'm a caring, skilled professional, dedicated to simplifying what is often a very complicated and confusing area of health care.
...more
I'm a caring, skilled professional, dedicated to simplifying what is often a very complicated and confusing area of health care.
More about Dr. Sumit Singh
Dr. Sumit Singh is one of the best Neurologists in Sector-51, Gurgaon. He has over 27 years of experience as a Neurologist. He has completed DM - Neurology, MD - Medicine, MBBS. You can visit him at ARTEMIS HOSPITAL in Sector-51, Gurgaon. Book an appointment online with Dr. Sumit Singh on Lybrate.com.

Lybrate.com has a number of highly qualified Neurologists in India. You will find Neurologists with more than 34 years of experience on Lybrate.com. You can find Neurologists online in Gurgaon and from across India. View the profile of medical specialists and their reviews from other patients to make an informed decision.
Info
Education
DM - Neurology - All India Institute of Medical Sciences, New Delhi - 1999
MD - Medicine - LLRM Medical College, Meerut - 1996
MBBS - MLB Medical College, Jhansi - 1991
Languages spoken
English
Hindi
Awards and Recognitions
Best Resident Award
BL Soni Gold Medal For Best Resident Neurology
BL Soni Book Prize
Professional Memberships
Neurological Society of India
Indian Academy of Neurology
Delhi Neurological Association (DNA)
Indian Medical Association
Movement Disorders Society
Movement Disorders Society Of India
Location
Book Clinic Appointment with Dr. Sumit Singh

Consult Online
Text Consult
Send multiple messages/attachments. Get first response within 6 hours.
7 days validity
•
₹500 online
Consult Now
Phone Consult
Schedule for your preferred date/time
5 minutes call duration
•
₹1000 online
Consult Now
Services
Submit Feedback
Submit a review for Dr. Sumit Singh
Your feedback matters!
Write a Review
Patient Review Highlights
"Professional"
2 reviews
"knowledgeable"
1 review
"Prompt"
1 review
"Very helpful"
2 reviews
Feed
It is common belief that alcohol consumption is a social menace and is injurious to health. It is the third leading lifestyle causes of death in the United States and takes a toll on the health care costs of the country. Many organs like the liver, kidney, heart, and brain are affected in people who are addicted to alcohol. However, it has been proven that alcohol consumption in minor amounts can have beneficial effects on the human body including the heart.
The side effects depend on a number of factors listed below.
Type of alcohol consumption (social or habitual drinker)
Amount of alcohol consumed
Frequency of drinking
Age, gender, and genetic predisposition of the person to develop alcohol-related diseases
Family history of alcoholism and its related diseases
Age at which the person started drinking
The number of years that a person has been consuming alcohol
Overall health condition of the person
Exposure to alcohol as a fetus
Like the adage goes, anything in excess is bad. It is not necessary that a habitual or social drinker who consumes a drink or two per week would end up with these issues. In fact, if recent studies are to be believed, mild to moderate intake of alcohol does have a benefit to overall health.
The cardiovascular benefits are the most prominent. Red wine and beer, in particular, are shown to provide benefits against cardiovascular damage in the long run. This could be due to the antioxidant properties of red wine. Alcohol itself (ethanol or ethyl alcohol) also has a positive effect. Some varieties of beer, porter and stout varieties in particular, are also shown to be beneficial. The anti-inflammatory properties and antiatherogenic (effect on plaque formation in the blood vessel) are what contribute to these positive effects.
There is evidence to show that cholesterol profile is improved (good cholesterol increase) and clotting function is improved in people who have mild alcohol consumption.
The insulin sensitivity is also better, leading to better control of sugar levels.
Light alcohol consumption also is believed to reduce the risk of hemorrhagic stroke. However, heavy alcohol consumption is believed to increase the risk of stroke and other cerebral events.
Limited alcohol use is also linked with reduced risk of dementia. Heavy consumption leads to faster memory decline.
The key to note is that these benefits are only when the alcohol consumption is mild to moderate. In excess, the negative effects of alcohol are well established and numerous. Some of the most significant ones being cirrhosis of the liver and cancers of various organs including mouth, liver, larynx, oesophagus, colon, breast, pancreas, etc. To reduce these effects, alcohol screening and brief counselling to reduce habituation are helpful.
4
people found this helpful
The brain is said to weigh only 2% of the weight of a person but at the same time, it accounts for 20% of the energy consumed by him or her. There are so many great things by the brain, quite a lot of which are quirky.

The brain is constantly developing and changing. As a matter of fact, one thing which is said to change is the way the brain functions i.e. it is said that the brain could alter the way it functions in accordance with the seasons!

Researchers from Belgium found that when people performed some actions; while the manner in which these actions were performed did not change, what was observed to change was the amount of brain intensity which was warranted in order to complete these tasks.

Seasons on your mind?
Some of the weird things that were found by them include the fact that if a person wished to sustain his or her attention, the effort in neural terms was the least in the month of December. What this means is that if a person wishes to focus on doing something which is of quite some importance, then he or she is best off doing it in December as the stamina for doing so would be the greatest. On the other hand, the month of June was seen to demand the greatest effort for a person to concentrate.

In many situations, things seem to have been just out of mental grasp. It becomes difficult to recollect certain memories of a particular time. This problem is usually faced by people during the months of autumn. This is because the autumn time demands the most of the working memory of a person. On the contrary, if a person seems to have the ability to remember something off the top of his or her head, it is most likely to occur over the period of time around the spring equinox.

Now, a lot of people are likely to wonder why this is the case and whether this phenomenon can be seen in each and every person. The answer to that is that people who have SAD or Seasonal Affective Disorder may be more likely to have the working of their minds affected due to changes in seasons. This has not been proven yet.

So, if a person is not a winter person, it may be all in the mind! In case you have a concern or query you can always consult an expert & get answers to your questions!
3072
people found this helpful
Getting hallucinations is a mental condition where a person sees, feels, hears, and tastes things that actually don't exist beyond one's heightened imagination or delusion. It involves the experience of perceiving something not present. Hallucinations can be pleasing or frightening. However, there is almost always an identifiable cause behind it.
They can be triggered by:
Taking hallucinogenic or psychotropic substances
Mental conditions like dementia and schizophrenia
Neurological conditions like Alzheimer's disease or Parkinson's disease
Macular degeneration, leading to loss of vision
Migraines and brain tumor can also lead to such delusions
Some of the signs of hallucinations:
Hearing voices: The medical term for hearing voices is called an 'auditory hallucination'. A person may sense sounds or noises coming from inside or outside of their mind. The noise might be random or disrupting. One might also feel the voices talking to each other or trying to tell them something. Most of the times, these voices come from inside the person's mind; or in some cases, one's heightened perception may make a normal noise delusional.
Seeing things: This is also called visual hallucinations. For instance, one may see unnatural things like a floating chair in thin air. It all depends on a person's perception. Sometimes these hallucinations appear as bright flashy spots or rays of light.
False sense of taste and smell: Technically, these are known as gustatory and olfactory hallucinations respectively. One may feel a kind of odor coming from one's body or surrounding; or a person might feel that something he/she is drinking or eating has an odd taste. This is again too much thinking, causing delusional sensory activities.
Tactile hallucinations: This is when a person feels things that don't exist. One may feel that he/she is being touched or tickled even when no one else is around or that insects are crawling beneath the skin. One may experience strange sensations, which are not a part of a reality.
2966
people found this helpful
Essential tremors refer to a neurological disorder that causes uncontrollable shaking of the hands, arms, head and other parts of the body. The lower part of the body is rarely affected by this disorder. Also, both sides of the body may not be affected in the same way. This disorder does not usually need treatment unless it is severe enough to impede daily functioning and make the person dependant on others. However, patients suffering from this condition may often find it difficult to complete simple tasks like buttoning a shirt or writing.
Some of the symptoms of this disorder are:
Brief spells of uncontrollable shaking
Involuntary nodding of the head
Tremors that worsen under stress
Unsteady voice
Internal tremors
Difficulty coordinating voluntary movements such as walking
Balance problems in rare, severe cases
Essential tremors also affect the psychological make-up of a person. Depression and anxiety are often associated with essential tremors. The frustration of not being able to control tremors may also make a person withdraw from friends and family. People suffering from essential tremors also have a higher than normal risk of suffering from conditions such as Parkinson's.
The exact cause of this disorder is not yet known and hence it cannot be prevented. Genetic mutations have been credited with causing this condition is many cases but the gene responsible for it has not yet been identified. Thus, essential tremors can be passed down from parent to child. However, the severity of the tremors and the age at which symptoms first become visible may vary. While some people show signs of tremors in their early teen years, others develop tremors only in their late 40s.
These tremors can also be caused by abnormal electrical activity in the thalamus. The thalamus controls and coordinates muscle activity. Tremors caused by old age or those caused by excessive consumption of alcohol, emotional distress etc are not categorised as essential tremors. However, ageing may make essential tremors more frequent and pronounced.
Blood, urine and other lab tests do not help in diagnosing this condition. A diagnosis is usually made on the basis of an understanding of the family medical history, a physical examination and complete neurological exam. In order to rule out other triggers for the tremors, a doctor may ask for thyroid tests. At present this condition cannot be cured but medication may help reduce the symptoms and improve the patient's quality of life.
In case you have a concern or query you can always consult an expert & get answers to your questions!
2699
people found this helpful
Whether it's a child or a grown-up, difficulty in concentrating is often experienced by many people. While, people tend to brush off this particular problem to be nothing worth being concerned about, but sometimes, there may be a more serious underlying issue for which concentration problem is only a mere symptom. Yes, difficulty in concentrating can be a sign of a neurological disorder. Keep on reading to know more about neurological disorder, its symptoms, and treatment.
Reasons behind difficulty in concentrating
Inability to focus properly is a periodic and normal occurrence for many. While sometimes it is the emotional stress or physical tiredness that is responsible for it, at times it is the outcome of hormonal changes in the body, such as during pregnancy or menopause that causes it. However, when experienced in severe degrees, it may be a characteristic of a serious psychological condition called neurological disorder. Affecting both adults and the children, the neurological disorder can be a serious threat if not treated at the right time.
Neurological disorder
Neurological disorder refers to any condition that happens due to the dysfunction of the nervous system or the parts of the brain. Depending on the location of the damage to the nerve or in the spinal column or the brain, different areas controlling the vision, movement, thinking or hearing can be severely affected. The decreased ability to focus on something or loss of concentration power being one of the many symptoms of neurological disorders among the various complications it causes.
Causes behind neurological disorder
Many reasons lead to neurological disorder or its associated symptoms like difficulty in focusing. From lifestyle-related issues to nutrition related causes, physical injuries to some infections, complications during childbirth, and genetics to environmental influences, numerous factors can be responsible for such disorder. Depending on the type of neurological disorder, the symptoms can vary from to another, while for some difficulty concentrating can be a symptom, for some, the symptoms can be more of physical difficulties such as problems in walking or difficulty speaking or seeing, etc.
Dealing with difficulty concentrating
Once the cause of the neurological disorder is determined, there are various treatment options, offered by the doctors. To deal with the neurological disorder as the cause of difficulty concentrating one may need medications and treatment provided by the medical professionals. However, there are a few tips that one can keep in mind, such as minimizing multitasking and focusing on one single thing or thought at one time or dividing tasks into small steps, etc.
Difficulty in concentrating means the ability to focus on thoughts or action decreasing. In case one experience this issue on a long term basis or excessively, visiting the neurologist as soon as possible should be the best thing to do. In case you have a concern or query you can always consult an expert & get answers to your questions!
2752
people found this helpful
If you are being treated for Parkinson's disease. How can you maximize the effect of Levodopa? The effect of levodopa can be maximized by increasing its absorption from the digestive system. In particular, taking levodopa on an empty stomach is very important.
In case you have a concern or query you can always consult an expert & get answers to your questions!
2842
people found this helpful
It is important to raise public awareness and educate people about brain tumour, a disease which, though is rare is but can be really deadly. More than 500 new cases are diagnosed with brain tumour every day worldwide. The number of patients with secondary tumours are even higher than 500. However, it is common across all ages. A primary brain tumour is a tumour that begins in the brain. It can be either malignant, which means it contains cancer cells or benign i.e. does not contain cancer cells. A secondary or metastatic brain tumour is usually cancerous. It starts elsewhere in the body and sends cancerous cells which grow in the brain.

Here are a few facts that each one of us should know about this dangerous disease
Brain tumours can occur at any age.
We don't know what causes brain tumors. Family history and high dose radiation like X-rays increases your risk.
Doctors group brain tumors by grade which means the way the brain cells look under a microscope. A higher grade number means the cells appear more abnormal and the more aggressively the tumour usually behaves.
Brain tumors are graded as grade I, grade II, or grade III, or grade IV.
Symptoms
The symptoms of brain tumour depend on the size, type, and location of the brain tumour. Some common symptoms which should not be ignored are-
Problems with vision
Mental and personality changes
Balance problems and trouble walking
Problems in speaking
Diagnosis
Brain tumours are diagnosed by the doctor based on the medical history and physical examination along with a slew of specialized tests of the brain and nervous system.
Treatment
Anti-seizure medicines
Steroids
Ventricular peritoneal shunt
Combination of treatments
How can you safeguard yourself?
The primary tool to prevent brain tumours is by controlling your lifestyle. This means eating healthy, exercising, avoiding known carcinogens in your environment, and reducing stress.
Sleep: Sleep is a friend for brain health. An adequate amount of rest with eyes shut keeps your brain health.
Frankincense oil: Along with yoga, meditation, and breathing exercises to reduce stress, inhaling frankincense oil can help alleviate inflammation in the brain.
Anti cancer diet: Consuming a diet rich in cancer-fighting nutrients like antioxidants is critical in preventing brain tumors.
Ketogenic diet: A ketogenic diet is a high protein diet. It reduces oxidative stress and inflammation in the brain which is associated with brain tumours. It also shuts down the nutrient supply to tumors.
Calorie restriction: Dietary restriction, especially fasting has anti-carcinogenic properties just as the ketogenic diet.
Limit exposure to mobile phones: Cell phones use increases risk for brain tumours. So restriction prevents these tumours.
In case you have a concern or query you can always consult an expert & get answers to your questions!
2740
people found this helpful
A stroke, also known as cerebrovascular accident (CVA), cerebrovascular insult(CVI), or brain attack, can occur when a part of the brain is deprived of blood flow. When brain cells are deprived of oxygen they begin to die, due to which the functions controlled by that part of the brain also stops, which results in different types of disabilities among stroke survivors.
There are two types of strokes
Hemorrhagic
Ischemic stroke
The first is caused when a brain aneurysm or a weak blood vessel bursts. Most of the time, this type of stroke leads to death. The second one happens when a clot blocks the flow of blood to the brain. Patients suffering from stroke suffer from various side-effects, the most common ones being paralysis or loss of feeling in a certain part of the body, problem in understanding or talking and loss of vision on one side. The side-effects start showing up immediately after a person has had a stroke.
In certain conditions, blood flow to a certain part of the brain stops for only some time and hence the body suffers stroke-like symptoms which only last a couple of hours before disappearing. This is known as a transient ischemic attack (TIA). Unfortunately, the effects of a stroke can be debilitating and also permanent. Hence, it's important to know the symptoms of a stroke and rush the patient to a doctor as soon as possible. Sometimes early treatment can save a lot of damage.
The primary symptoms of stroke are as follows:
Confusion and problems while talking and comprehension
Headache along with alteration of consciousness or vomiting
Numbness of the face, arms or legs, especially on one side of the body
Issue with seeing, through one or both eyes
Inability to walk with stability, including disrupted coordination
Problems with the bladder and bowel control
Acute depression
Body temperature fluctuates, and pain worsens with movement
Paralysis on one side of the body along with fatigue
Problem in expressing or controlling emotions
Risk Factors:
Increased Cholesterol
Sedentary Lifestyle
Diagnosis of stroke
Several tests are carried out to determine the type of stroke, such as
Physical examination, which involves observing the patient's overall condition.
Blood tests
CT scans
MRI scans
Echocardiograms
Stroke is a fatal brain disease and can cause permanent damage to your system so its best to check with doctor to know how you can prevent it.
5605
people found this helpful
The relationship between intelligence and brain size, both among people and between various species, has never been precisely well defined. People often believe that their outstanding psychological capacities must mean that they are superior to all animals as far as brain size is concerned. However, it is not true since whales and elephants have much bigger brains than humans and humans have the same brain-to-body mass proportion as mice do.
Here are a number of ways by which the brain size can be determined:
Encephalization remainder: Since it would be against human instinct to admit loss and defeat, researchers have created a measure to determine the brain size called the encephalization remainder. It is the proportion of actual brain mass with respect to the anticipated cerebrum mass for the animal's size (based on the suspicion that bigger animals require somewhat less brain matter with respect to their size, compared to little animals). By this metric, human beings prove to be the best, with an EQ of 7.5 outperforming the dolphin's 5.3 and the mouse's 0.5.
IQ testing: Without a solitary and evident method for measuring intelligence, some improved tests like IQ (Intelligence Quotient) are by and large acknowledged as a moderately decent working device. IQ estimations are not without issues, and there is a great deal of criticism about their significance. IQ testing uses government sanctioned tests, for example, the WAIS–III (Wechsler Adult Intelligence Scale). The normal IQ is somewhere around 90 and 110. The scores beneath the normal may demonstrate changing degrees of pathology, for example, marginal intellectual function, or mental hindrance of different severity. Over the normal range is regularly connected with knowledge, splendour, talent, or genius. However, as with computers of a few eras, size and intellect do not precisely relate. Present day portable computers weighing around one or two kilogrammes can store more data and perform a greater number of assignments than supercomputers from the 1980s that used to possess expansive structures. This is a contrast amongst quantity and quality. Numerous scientists now hold the view that it is not the whole brain, which is bigger in a human with a higher IQ, yet rather certain zones that are denser and might be bigger. A fascinating late revelation is that these ranges can be expanded in size and enhanced in usefulness during the course of our life.
NeuroplasticityIt refers to the dynamic procedure of repair and maintenance that our brains are continually experiencing. We are conceived with around hundred billion neurones, yet lose around two hundred thousand a day to a procedure called pruning. As we develop and grow, pathways in the brain that are not required are detached, and the neurones pass on. However, in a compensatory procedure, new neurones are delivered and more detailed associations are built up between neurones that are more dynamic. This is the procedure of de-cluttering, in which our brains develop to work at most extreme effectiveness. If you wish to discuss about any specific problem, you can consult a Neurologist.
2828
people found this helpful
View All Feed
Near By Doctors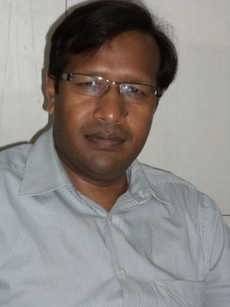 M. Ch (Neuro Surgery), MS - General Surgery, MBBS
Neurologist
Book Appointment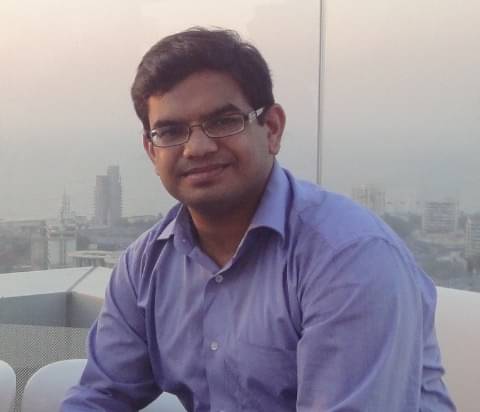 MBBS, MD - Medicine, DM - Neurology
Neurologist
Dr. Namit Gupta's Brain Spine And Nerve Clinic,
Book Appointment