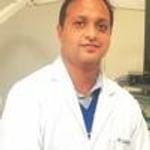 Dr. Shashidhar
89

% (

59

ratings)
ECFMU, MS - ENT, MBBS, Certificate in Pediatric Otolaryngology - Head and Nec...
ENT Specialist

, Gurgaon
19 Years Experience ·
₹

800 - 1000

at clinic
Dr. Shashidhar
89%

(59 ratings)
ECFMU, MS - ENT, MBBS, Certificate in Pediatric Otolaryng...
ENT Specialist, Gurgaon
19 Years Experience ·
₹

800 - 1000

at clinic
Videos (2)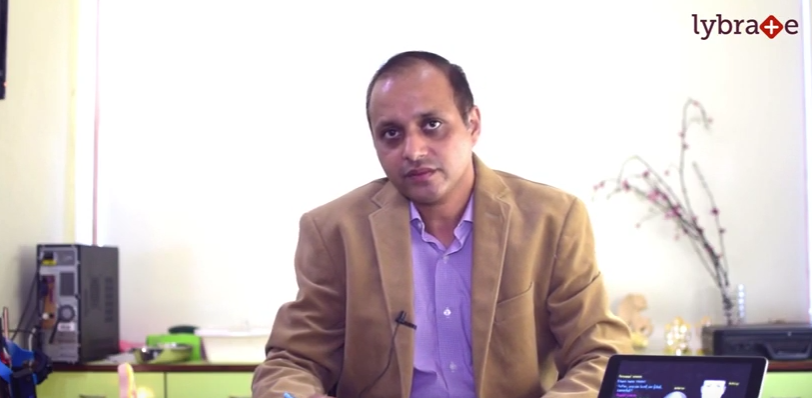 Hi everyone,
I am Dr. Shashidhar. I am a Paediatric ENT surgeon at Artemis Hospital.i am heading the department and I am very glad to discuss you about the common things which make you come to an ENT. Number one cold in children which is often very debilitating and problematic causing you to give them a nightless sleep. Second is the allergic symptoms of sneezing running nose constant headaches and itching in the eyes and lastly, very common problem amongst most of the children and adults is snoring problem. Coming to the most common reason for recurrent colds although the most common cause is viral infection it should get alright in 4 to 5 days. But a lot of times what we see is this infection persists much much longer and that is the time you have to think that do you have to go and see an ENT because it's not a viral infection anymore, it could be the sign of sinusitis. When I say sinusitis what I want to say is the bones inside the face they are hollow so when you breathe air they circulate through these bones and they take humidity and nice moisture and they become warm the air becomes warm and then it goes into the chest.
But instead of air if these bones have pus inside them it becomes a problem because the patient will often have pain in the face congestion in the nose headache fever and constant cough and nose block. These are the symptoms of sinusitis and id they persist for more than 2 weeks we call it subacute sinusitis. Most of the time you may require an antibiotic a long course to treat these infections but sometimes you need an ENT consult because there may be an associated deviated nasal septum. The nasal bone which is separating the nose into 2 partitions if it is twisted then it is called a deviated nasal septum and this needs to be corrected. The easiest way to fix the problem non surgically is actually giving good saline nasal washes, multiple saline nasal washes 6 to 8 times steam inhalations they all go long way in helping the nose to heal itself. The 2nd problem which I was referring to is an allergic problem in children. We often are forced to do nebulization to kids and it is always a good idea to check adenoids in the kid because they all mimic the symptoms of allergy in kids.
The child may have snoring breathing difficulty and this can be adenoid. Adenoids are swelling on the back of the nose which block the nose which is due to an infection or allergies which cause adenoid to grow up and once they block the nose they cause a lot of secretion in the nose which causes severe symptoms of allergy and nasal congestion. All these steroid nebulization help a little bit but they don't cure the adenoid. So if your child or if your adult patient has chronic nasal blockage for more than 3 weeks its time to have an ENT consult for that to check out for sinusitis or adenoids. And to keep it brief the last problem which I would like to discuss is snoring. Now snoring is not something which is normal although up to 5200 times a night one can snore if they are tired or they are very very stuffy at night someone who is snoring and also making sounds at night like kh kh kh … choking sort of a sound then it means they may be having obstructive sleep apnea. And this is a different problem than simple snoring because in this the breathing stops the oxygen level goes down and the heart rate kicks in which cause several changes in the body which may decrease the life expectancy which may decrease your performance during the day and cause you very sleepy the next day.
In children, it can cause often a very hyperactivity symptom in the day. How do you detect what is the cause of this snoring? A simple ENT examination should be done to see if there is a blockage of the nose the back of the nose nasopharynx the palate with very bulky or blocking the tongue if its bulky or falling back the tonsils and also the larynx and the hypopharynx which is the opening of the windpipe and the area near the food pipe. So they are all very important in deciding the sight of the snoring. And often we find multiple slides can be involved in causing snoring and sleep apnea. In a child, it's not a brainer that if a child has sleep apnea it is almost always tonsils or adenoids. Although you have exceptions of the squeezy windpipe which is called laryngomalacia or any obstruction downwards which is called Subaortic stenosis or retekomalacia. But all these are congenital problems that we don't see them very often. So how do you effect snoring? Like I said the first part would be a complete assessment. And this will also include assessment of the severity of snoring or sleep apnea by a test called polysomnography or sleep study at night.
We do measure how much oxygen is dropping how your stages of sleep how much heart rate is increasing what stage of sleep you are going into what position of sleep you are sleeping into which is worsening the problem several parameters are measured. And once you do a sleep apnea we know for sure that your sleep apnea needs to be treated aggressively or only way introduction and lifestyle changes to be helpful or you hardly have any sleep apnea. So this is very important in the assessment of the sleep apnea. So to summarise nasal blockage is in recurrent colds allergies and nasal blockages causing sleep apnea all the entities are very easily treatable. Some may require lifelong medication by anti-allergic in spite of a surgery which is not a bad thing because you are symptom-free and these small medications are only going to keep you symptom-free and will prevent you from having the recurrence of symptoms.
The biggest misconception which people have is the sinus surgery should not be done because if we do it will always come back. What our experience is if we could care about sinuses and if you are doing good nasal washes and bushings are also under regular care the recurrence rates are as less as 5%. And the biggest happiness which we get is all these times when you are on medication you are actually completely symptom-free. There are several other problems which can be dealt with also by ENT which helps in the ears like otitis media. So my strong advice to you is although there is a good scope of alternative medicines and regular nasal washes and other things but if your problem is not getting sorted out you should definitely seek an ENT visit with your nearest ENT surgeon who is going to have a good look at your sinuses your nose your throat and larynx and NSAs and tell you what is the way to fix them. It does not mean you will always end up with surgery but it does mean that a potential complication is prevented by taking a good treatment at the right time and all the suffering which you undergo can be completely avoided if you have the consultation at the right time.
Thank you so much for.
read more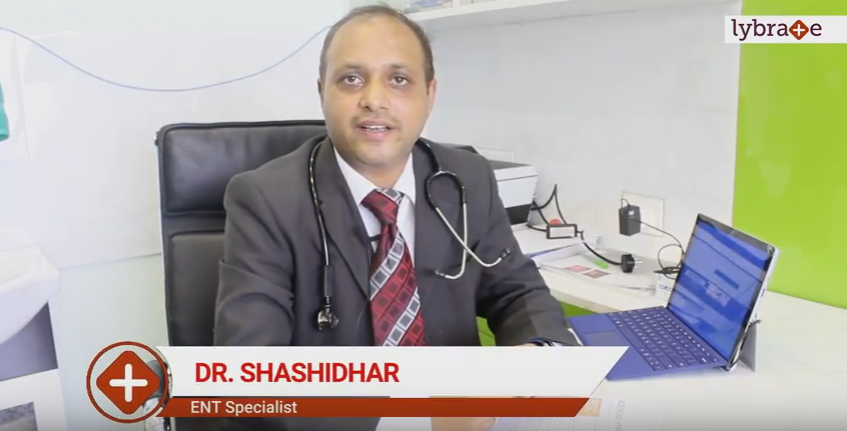 Hi, I'm Dr. Shashidhar. I'm a pediatric ENT consultant and I work with a hospital called Artemis in Gurgaon. I'm going to talk about the common problems in children which is cold and why it comes again and again? What is the solution for it?

It's a very common problem nowadays with children going to day schools and play schools. At an early age and a lot of times, we've been told that this is because of the pollution or the allergies or infection from the surroundings but quite often we miss a very common cause of the cold which is what we call as Adenoids.

What are Adenoids?

Adenoids are small lymphoid tissue, the tissue that makes white blood cells in the body behind the back of the nodes. They are normal in children but sometimes they grow up in size. Like what you see here, like if this is the size of the adenoids, which should be there, is marked in violet, sometimes they grow, the bigger circle here the yellow in the back of the nose and block the nose. When this happens the common symptoms in children are snoring, breathing from mouth, restless sleep where the child is constantly turning this side and that side trying to get a good position in which he can breathe, some drooling and some coughing in the night.
More often than not we tend to miss Adenoids because we can't see them directly and we tend to treat these conditions in terms of allergies, bronchitis and put the child in to nebulization and in unnecessary treatments.

What I've found in my own experience, that lot of the kids who have been told they have allergies and they have been told they have bronchitis have actually had Adenoids. So, if your child has reoccurring problems of sore throat, breathing difficulties and nose blocks, it's worth getting evaluated for adenoids because the treatment of adenoids is very simple and often very gratifying. Which can be done with simple nasal sprays, saline washes and if it is a severer one it needs a surgical intervention to open up the nose.


Adenoids also cause recurrent ear infection, ear pain and sometimes they cause hearing disorder in children. It is quite difficult to evaluate such problem in children. You can only perceive it as, sometimes when you call them they don't respond, their grades are falling in school and when they watch television they tend to raise the volume of the noise and this helps us to pick up the child to scream for the hearing problems because when you have adenoids you have a higher chance of getting ear infection and fluid inside the ear which is called otitis media, which can also be treated in the same lines. Rarely we need to put some grommets or some surgical intervention to drain the fluid out if we are not able to treat it medically.

Third problem which I wanted to discuss is Allergies in children. Aallergies in children can present in very wide spectrum. Sometimes they present only as cough, sometimes children get rashes on their skin, sometimes they can have allergies to food and recurrent diarrhea and other problems. So, allergies in children can be treated quite effetely with medicines and we have what we call as Immunotherapy to detect what the child is allergic to so we can specifically target that antigen and cure them for the long term. This now is the most gratifying and the latest treatment in allergies called Sublingual Immunotherapy.

With all these new, exciting treatments and if your child is not getting benefited by cold and cough routine treatment, you're free to contact me at 3 Senses ENT Clinic which is in South City 2, Arcadia, Gurgaon. I'm also available at Artemis Hospitals throughout the week except on Sundays.

Thank you so much for your time.
read more
Personal Statement
Our team includes experienced and caring professionals who share the belief that our care should be comprehensive and courteous - responding fully to your individual needs and preferences.
...more
Our team includes experienced and caring professionals who share the belief that our care should be comprehensive and courteous - responding fully to your individual needs and preferences.
More about Dr. Shashidhar
Dr. Shashidhar is an ENT specialist currently practicing at Artemis Hospital, Gurgaon. An MBBS and MS in ENT, Dr. Shashidhar went on to get his Diploma in Otorhinolaryngology (DLO) - Head and Neck Surgery from the Pincinnachi Children's Hospital, USA. He has a combined experience of more than 13 years and his expertises are much sought after by his patients and peers. He is also a specialist in robotic surgery. Niraj Joshi's specialties include reconstructive middle ear surgery, septorhinoplasty, endoscopic sinus surgery, photo surgery, endoscopic skull base surgery, thyroplasty, surgery of the facial nerve, laryngoscopy, salivary gland surgery, microsurgery of the larynx, Airway surgery, Skull Base surgery, Head and Neck cancer surgery, phonosurgery, hearing aid fitting and surgery for snoring. His diagnoses are famous and he has been awarded many accolades including Best Paper Award (Runner Up) In International Pediatric Otolaryngology Conference , March 2010, Hyderabad, India (Paper: Balloon Laryngoplasty In Pediatric Subglottic Stenosis, Judges- Paul J Willging, Ravi Elluru, Alessandro) , Winner of Prestigious Delhi State and All India ENT Residents Quiz and the Winner of GSK all India Medimind Medical Quiz. Dr. Shashidhar also holds professional membership at the Haryana Medical Council. He is well versed in Hindi and English and you can book an instant appointment with Dr. Shashidhar online. His fee comes to INR 750 at the Artemis Hospital, Gurgaon.
Info
Specialty
Education
ECFMU - USMLE - 2007
MS - ENT - Lady Hardinge Medical College, New Delhi - 2006
MBBS - Madras Medical College - 2000
Certificate in Pediatric Otolaryngology - Head and Neck Surgery - Pincinnachi Childerns Hospital in USA - 2008
Robotic Surgery Familiarization (France) - Paris University - 2011
Past Experience
Research Associate at Lady Hardinge Medical College, Delhi
Attending Consultant at Medanta - The Medicity
Consultant at Artemis Hospital - Gurgaon
Senior Consultant Developmental Paediatrician and HOD at Artemis Hospital - Gurgaon
Awards and Recognitions
Best Paper Award (Runner up) in International Pediatric Otolaryngology conference , March, Hyderabad, India (Paper: Balloon Laryngoplasty in Pediatric Subglottic Stenosis, Judges- Paul J Willging, Ravi Elluru, Allesandro)
Winner GSK All India Medimind Medical Quiz
Professional Memberships
Haryana Medical Council
Location
Book Clinic Appointment with Dr. Shashidhar
C - 101, 1st Floor, Arcadia, South City-2

,

Gurgaon
Get Directions




Sector-51,Gurugram

,

Gurgaon
Get Directions



Services
Submit Feedback
Submit a review for Dr. Shashidhar
Your feedback matters!
Write a Review
Patient Review Highlights
"Professional"
1 review
"Well-reasoned"
1 review
"Very helpful"
1 review
Dr. Shashidhar Reviews
Aathira
Apr 1, 2017
Even though I was fit and fine, it was shocked when I got to know that I have nasal disorders. With the help of his treatment for nasal disorders I am feeling so great. The nurses at the 3 Senses ENT Clinic were really helpful. I read about the Shashidhar on one of the social media platform. During the complete nasal disorders program he always supported and motivated me. The 3 Senses ENT Clinic have proper facilities for disabled patients as well. Never once that I felt that he is getting impatient, rather he has always responded to my each and every doubt with immense patience. It has been quite some time that i was suffering from nasal disorders. My case was extremely serious, but he really handled it very nicely.
Asmita
Jul 5, 2017
It was a bad case of nasal and sinus allergy care. It was so quite pleasant in the 3 Senses ENT Clinic. I never get sick, but then last year i started developing these symptoms. Thanks to him that the nasal and sinus allergy care he gave me has given brilliant results. I must say the hygiene was maintained very nicely in the 3 Senses ENT ClinicOur family physician personally recommended this Shashidhar. He is not just friendly, but also is very motivating. By chance, I approached Shashidhar for second opinion and thank god, i did because, he treated me without any surgery and all.
Chinmayu
Mar 18, 2017
I was in so much mental pain due to my allergy.dr Shashidhar with great ease handled my serious case with ease.he definitely is aware about the latest and advanced ways to treat serious cases.Thanks to him that the treatment he gave me has given brilliant results.
Dr. Shashidhar Feeds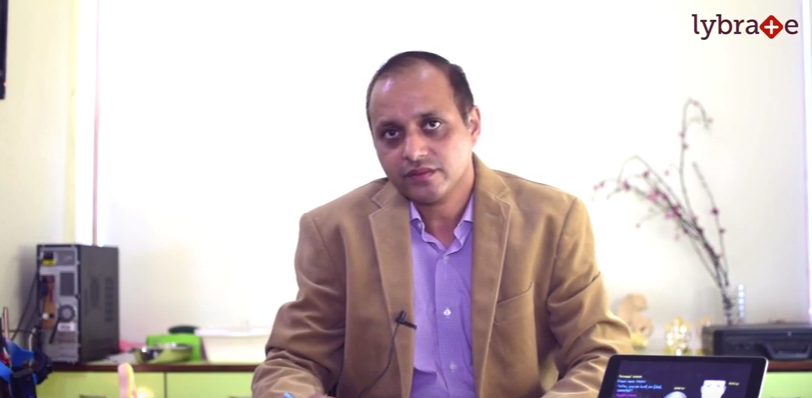 Hi everyone, I am Dr. Shashidhar. I am a Paediatric ENT surgeon at Artemis Hospital.i am heading the department and I am very glad to discuss you about the common things which make you come to an ENT. Number one cold in children which is often ver...
4195
people found this helpful
Dizziness is usually described as variety of sensations which comprise of a feeling of faintness, unsteady, weak, light headed, giddy or woozy. When dizziness causes a false feeling of spinning and the moving surroundings is known as vertigo. Dizz...
4217
people found this helpful
Hearing loss is experienced by millions of people these days. Ageing is not the only factor that brings hearing impairment. The causes are many. Certain medications, continuous exposure to loud noise, genetic involvement, injury and some medical c...
3897
people found this helpful
All about Otoplasty Otoplasty is a surgical procedure where modifications are made in the shape and size of the ear. This procedure can only be carried put after the ears are fully developed, that is after the age of 5. This surgery can be used to...
4186
people found this helpful
Common ear infections: What you should know about them The most common ear infections happen because of bacterial or viral growth in the middle ear, the part which lies just behind the ear drum. Middle-ear infections can be very painful and childr...
4276
people found this helpful
View All Feed