Personal Statement
I am friendly physician, who believes in providing and arranging affordable medical care following ethical and evidence based practice to provide comprehensive- Preventive, Promotive, Cur...
...more
I am friendly physician, who believes in providing and arranging affordable medical care following ethical and evidence based practice to provide comprehensive- Preventive, Promotive, Curative and rehabilitative - health care to patients with special emphasis on total patient satisfaction through humane approach, shared committment and team works for quality health care using modern and cost effective techniques and technologies. I'm a caring, skilled professional, dedicated to simplifying what is often a very complicated and confusing area of health care. I want all my patients to be informed and knowledgeable about their health care, from treatment plans and services, to insurance coverage. My experience is coupled with genuine concern for my patients. All of my staff is dedicated to your comfort and prompt attention as well.
More about Dr. Satish Kumar Gadi (Lt Col)
Dr. Satish Kumar Gadi (Lt Col) is a reputed general physician from Gurgaon. He is one of the best physicians in Sushant Lok Phase 2, Gurgaon beyond any doubt. His career as a doctor spans over 42 years. He did his MBBS from Delhi University in 1975 and completed his MBA in Healthcare Administration from Faculty of Management Studies under the Delhi University in 1992. Also, he is an active member of Indian Medical Association (IMA) IPHA. Known to provide excellent allopathic treatment for various health issues, Dr. Satish Kumar Gadi (Lt Col) extends several health checkup programs as well. He also conducts an asthma management program. His other services include treatment in dengue, skin detoxification, and gastrointestinal disorders. He is well known for his ethical practices and the care with which he treats his patients. He treats head and neck pain which leads to spondylitis. He performs health screening for both men and women and also offers HIV counseling. Dr. Satish Kumar Gadi (Lt Col) currently practices at Dr. Satish Kumar Gadi's Clinic in Sushant Lok Phase 2, Gurgaon and booking an appointment is hassle-free as you can do it online.
Info
Education
MBBS - Delhi University - 1975
MBA - Health Care Administration - F.M.S, D.U - 1992
Languages spoken
English
Hindi
Professional Memberships
Indian Medical Association (IMA)
IPHA
Location
Book Clinic Appointment with Dr. Satish Kumar Gadi (Lt Col)

5818, Aster Avenue, DLF Phase-IV, Near Super Mart-1

,

Gurgaon
Get Directions

Consult Online
Text Consult
Send multiple messages/attachments. Get first response within 6 hours.
7 days validity
•
₹350 online
Consult Now
Phone Consult
Schedule for your preferred date/time
15 minutes call duration
•
₹300 online
Consult Now
Video Consult
Schedule for your preferred date/time
15 minutes call duration
•
₹500 online
Consult Now
Services
Submit Feedback
Submit a review for Dr. Satish Kumar Gadi (Lt Col)
Your feedback matters!
Write a Review
Patient Review Highlights
"Well-reasoned"
1 review
"Caring"
2 reviews
"Sensible"
3 reviews
"Very helpful"
3 reviews
"knowledgeable"
2 reviews
"Practical"
3 reviews
"Professional"
1 review
Reviews
Anju
Apr 12, 2017
I remember, I read an article of Dr.Satish Kumar in the paper and made contact. He never gets frustrated, even when I ask a number of queries. he has so much knowledge that for everything my family takes his reference. my gastric problem was increasing day by day. Hygiene is very important, and I must dr Satish's Clinic was extremely clean. I was quite depressed due to my condition, but he guided me to change my attitude. Over the period of time I noticed a number of changes in myself. I owe him a big thanks for making me fine again.
Prajvala
Jun 13, 2017
Over the period of time the difficulty sleeping treatment has helped me a lot. One of my cousin's referred to Satish Kumar Gadi (Lt Col). Almost all doctors suggested surgery for it, but I did not wanted to go for it for my difficulty sleeping. Satish Kumar Gadi (Lt Col) has so much knowledge that for everything my family takes herreference. I was shocked to experience the symptoms of difficulty sleeping . He has a very positive attitude towards all the patients.
Jaivardhan
Aug 22, 2017
I was very shocked when I got to know that I am suffering from tuberculosis. One of my cousin's referred to Dr Satish. I am so happy with the results of my treatment, that I will surely recommend this doctor to anyone gladly. He is a very practical doctor. I am so much benefitted with his tuberculosis treatment, that i am perfectly fine now.
Anil
Apr 27, 2017
It has been quite some time that i was suffering from shortness of breath. Initially the symptoms of shortness of breath were not that severe but then it became worse. I had lost hope, but the treatment given by Dr Satish has helped me regain my confidence. The overall treatmnet process was very relaxing.
Gool
Apr 26, 2017
I was injured badly for which I visited Dr Satish who treated me with stiches. Few days later I had to go for removal of stiches. The doctor helped me immesnly. He treated me very politely and patiently. I owe him a big thank for the treatment. The overall treatmnet was very quick and painless.
Harith
Jul 5, 2017
I was suffering from stomach ache for which I consulted Dr Satish. I am impressed with the way he traeted me.I have never seen such a sweet doctor. He has expert .knowledge in the field. Over the period of time I noticed a number of changes in myself. I thank him for treating me so well.
Brirar
Mar 12, 2017
Definitely recommend dr Satish Kumar Gadi (Lt. Col) at his clinic dr Satish Kumar Gadi's Clinic in Gurgaon. I had back pain for which I visited various doctors but all in vain. Finally had a treatment from him. & within a short span of time I got a great relief.
Kayomi
Mar 26, 2017
I was panicked, because I never thought I will suffer from Asthma like this.I am almost my normal self post the treatment that I took from dr Satish Kumar Gadi (Lt Col) at dr Satish Kumar Gadi's Clinic in Gurgaon and for my well being he is the reason.
Milind
Apr 8, 2017
I have been going to dr Satish Kumar Gadi (Lt Col) at dr Satish Kumar Gadi's Clinic in Gurgaon since long for my allopathy treatments for my various problems. He is one of the bests in his field. undoubtedly!!
Nataraj
Jun 11, 2017
Thanks to Dr Satish for treating my vitamin D deficiency. I must say that he one of the best doctor. He treats his patients very patiently. I am glad that I consulted him for my concern.
Verified
Mar 11, 2018
We visited at night around 8:45. he was really nice and consulted me very well. He seemed very experienced and explained the problem very nicely.
Verified
Feb 3, 2019
Very nice and experience Dr.. Given Genuine advice and time to understand my concern.
Shikha Pandey
Apr 2, 2018
Dr. Satish Kumar Gadi (Lt Col) is very experienced doctor, I am recovering now.
Verified
Sep 20, 2018
Really good,to the point and concise.
Verified
Feb 7, 2018
Good experienced and polite doctor.
Ankit Das
Oct 20, 2018
good. will recommend this doctor.
Kamlesh Bhatt
Sep 29, 2018
Good
Feed
The rains almost always bring about a plethora of diseases with fevers of different kinds. Dengue, typhoid and chikungunya can be regarded as the top three tropical fevers and diagnosing them sometimes become quite tricky as all of them have similar symptoms and the laboratory tests are not always precise. The best you can do is be aware of the early symptoms and signs as successful treatment is heavily dependent on the detection of early symptoms of the fever you are suffering from.
Dengue
Causes: Dengue is considered as a serious viral ailment and is transmitted by the Aedes aegypti mosquito. This fever occurs in two varieties, uncomplicated fever and the more serious haemorrhagic fever. The latter is the second leading form of the viral disease, leading to bleeding and shock and in the most severe instances. It can also be fatal, especially for children.
Symptoms: The symptoms may vary as per the age and physical condition of the patient. If you are affected with a sudden onset of very high fever along with headaches, rashes and pain behind the eyes, with loss of appetite and vomiting tendencies, then you must consult a doctor. It can also cause weak pulses, difficulty in breathing, restlessness and bleeding from the nose or gums along with blotchiness under the skin.
Typhoid
Causes: Typhoid is a bacterial ailment and mainly occurs due to unhygienic toilet habits, impure drinking water, and it can be transmitted to others through flies, food, faeces, touch and fornication.
Symptoms: The most common symptoms of typhoid fever include high fever, rashes all over the skin, cough, headache and loss of appetite. You may also experience coated tongue, malaise and diarrhoea or constipation. In case you are experiencing any of these signs, then you must seek medical help.
Chikungunya
Causes: Chikungunya fever is a viral ailment that is transmitted to human beings by infected mosquito bites. It is the leading cause of human epidemics in some parts of the African and Asian continents and it has now recently moved to some parts of Europe.
Symptoms: The chikungunya virus infection leads to symptoms that may be debilitating for some people. Fever, rash, fatigue and headaches along with muscle and joint pains are some of the most common symptoms of chikungunya. Some patients have reported excruciating joint pain and arthritis that can last for a week or even months together.
If you are faced with any of these symptoms for over three to four days, then you should not ignore them and seek medical assistance without any delay.
3609
people found this helpful
After eating a meal to your heart's content, it is very normal to burp or belch. However, it is normal only when it happens occasionally, or after a meal, for someone used to a contented meal every single time. On the other hand, excessive burping or belching can happen due to two reasons.
Excessive air intake: There are multiple ways that excessive air can reach the food pipe. Sucking on straws, chewing gum constantly and ill-fitting dentures are some common reasons for burping.
Digestive problems: Ulcers in the stomach, prolonged gastric, gallstones and rarely, esophageal or stomach cancers can also cause burping.
When to see a doctor
Check with a doctor if you have persistent burping, followed by a meal or otherwise, and accompanied by the following symptoms.
Bloody stools
Preventing belching
Go slow when eating and/or drinking: Most of us are pressed for time and eating and/or drinking has now become a task that needs to be finished quickly. Eating fast causes air to be swallowed, and therefore one of the best ways to stop burping is to eat slowly. Sitting in a calm, relaxing environment when eating also allows one to enjoy the food and avoid or stop burping.
Avoid taliking while eating: There is always so much to catch up, whether at home or outside. So, talking while eating is a common practice. This is not just bad manners, but there is also a lot of air that is swallowed, which leads to burping. A solution is to chew the food properly, which not just helps stop burping, but also aids in better food digestion by mixing it adequately with saliva.

Substitute coke with water: Carbonated drinks are another reason for belching. Replacing them with water, tea, or anything noncarbonated is advisable, not just from burping perspective, but also from the excessive sugar consumption. Carbonated drinks are just sugar solutions, and are absolutely of no nutritive value.
Avoid straw: When possible, drink from a glass and avoid straws. This reduces the amount of gas taken in and helps stop burping
Quit smoking: Quitting it has multiple health benefits, and getting rid of smoking is just one of them.
Dentures: Ill-fitting dentures can be a reason for belching, and so they should be checked and corrected, if required, in a person who has persistent burping.
Chewing gum: Constantly chewing gum contributes to burping, and so avoiding chewing gum or sucking on hard candy is another way to control burping.
Avoid certain foods: Foodstuffs like broccoli, cauliflower, lettuce, sprouts, and lentils can produce excessive gas and should be avoided in people who have persistent burping.
In case you have a concern or query you can always consult an expert & get answers to your questions!
3467
people found this helpful
HIV/AIDS is a type of sexually transmitted disease which is caused by the Human Immunodeficiency Virus (HIV). The HIV virus attacks the immune system and makes the body vulnerable to other diseases. AIDS is the last stage of the HIV infection; HIV takes about 10 to 12 years to fully culminate into AIDS. AIDS completely destroys the immune system and leads to fatal health conditions and diseases such as cancers and other infections because of AIDS.
Causes-
HIV is a retrovirus that infects the vital organs of the human immune system. The virus progresses in the absence of antiretroviral therapy. The rate of virus progression varies widely between individuals and depends on many factors (age of the patient, body's ability to defend against HIV, access to healthcare, existence of coexisting infections, the infected person's genetic inheritance, resistance to certain strains of HIV).
HIV can be transmitted through:
Sexual Transmission. It can happen when there is contact with infected sexual secretions. This can happen while having unprotected sex, including vaginal, oral and anal sex or sharing sex toys with someone infected with HIV.
Perinatal Transmission. The mother can pass the infection on to her child during childbirth, pregnancy, and also through breastfeeding.
Blood Transmission. The risk of transmitting HIV through blood transfusion is nowadays extremely low in developed countries, thanks to meticulous screening and precautions. Among drug users, sharing and reusing syringes contaminated with HIV-infected blood is extremely hazardous.
Contrary to popular belief, HIV can never spread by means of kissing as the virus cannot survive outside the body.
Symptoms-
The early symptoms of HIV appear within a few weeks of contamination by the virus. The early symptoms include headache, pain in the muscles and the joints, rashes and inflated lymph nodes. These symptoms tend to disappear within 2 to 3 weeks.
If you are diagnosed with HIV, you should:
Try to maintain a daily diet containing vegetables, legumes, and fruits which provide you energy.
Try to include a little bit of fat, carbohydrates (at least 3 servings of vegetable per day), calcium (dairy products) and low-fat protein sources (generally 80-150 gram per day of fish, skinned chicken, low-fat cheese etc.) in your everyday meal.
Maintain a daily calorie intake of 17-25 calories per pound depending on whether the person is losing weight.
Vitamins and minerals are particularly necessary to repair the cells damaged by the HIV virus.
So, it is necessary to intake foods such as eggs, milk, peanuts, green vegetables, meat, beans and broccolis on a regular basis, if you have been diagnosed with HIV.
If you are suffering from HIV, you must maintain the following food safety measures:
You should try to restrict the intake of fat
Restrict your alcohol intake
You should try to avoid fast foods
You should also limit your regular sugar intake and should avoid foods with extra sugar
In case you have a concern or query you can always consult an expert & get answers to your questions!
3563
people found this helpful
The stomach produces strong hydrochloric acid which plays a major role in the digestive process. This acid is contained within the stomach by the closing of a valve in the lower oesophagus. A higher-than-normal concentration of the acid is quite common and it could be due to various reasons that cause acidity, some common ones being obesity, eating large meals, certain acidic foods like citrus fruits, alcohol, smoking, pregnancy and aerated beverages.
The symptoms of acidity include heartburn, a bloated feeling in the stomach, burping, hiccups, nausea and weight loss. An important thing to notice is that acidity is not a disease, but a symptom of an underlying disease. Unless there are serious structural issues, most cases of acidity can be managed with dietary and lifestyle changes. Some of the best, yet simple and effective ways to deal with acidity are listed below.
Habit of eating smaller, but frequent meals. Eating one large meal is one of the main causes of acidity. Eating smaller frequent meals gives the stomach time to digest the food and also avoid acidity.
Avoid eating close to bedtime. When you go to bed with a stomach full of food, you are sure to end up with acidity. A minimum of 3 hours should lapse between the last meal and the bedtime. This gives sufficient time for the stomach to clear the contents.

Sleep with the head of the bed slightly elevated. Raising the head of the bed ensures there is no regurgitation of food, thereby preventing acidity.
Daytime nappers with acidity issues can try to sleep in a recliner or on a chair to prevent acidity attacks.
Manage weight through weight loss measures including diet and exercise. Obesity is one of the main reasons for acidity, and managing weight can help control acidity.
Smoking is a major cause of acidity. The negative pressure created during smoking helps regurgitation of acid, causing heartburn. Quitting smoking can help relieve long-term acidity symptoms.
Alcohol is another substance that aggravates acidity, and reducing or quitting can help in relieving acidity.
Baking soda, aloe juice, banana, chewing gum, mustard, almonds, and chamomile are some natural remedies to relieve acidity.
Most people have certain foods which are the triggers for acidity. Identifying these and avoiding these can also be a good way to manage acidity.
Acidity is a major concern during pregnancy. The bloated feeling is worsened by the acidity and the developing baby.
Clothes which have tight belts or are tight around the waist can be another reason for acidity.
While acidity is a common issue, it also is something that can be easily managed. Try the above measures and see your heartburn reduce.
3827
people found this helpful
Nuts were rediculed till a few years back by the diet-conscious population because they are high in fats. However, now they are being embraced by the very same people because of their heart healthy, anti diabetes and weight loss properties.
Recent research has transformed mindsets. Extensive studies published in reputed journals prove that nuts not only promote heart health and fight diabetes, but they also aid in weight-loss. Nuts are nutritional nuggets containing phytochemicals and unsaturated fats, which are a type of fat that promotes heart-health. They also contain high levels of Vitamin E, folic acid, magnesium, copper and antioxidants.
Promoters of weight loss
Nuts are some of the most filling food items available in your kitchen cabinets. The high fibre and protein in nuts makes you feel full faster. This means you will never binge eat on nuts, you will not reach for the pizza in the fridge and therefore, not pile on the kilos. Because of this, nuts are a dieter's dream.
The American Journal of Clinical Nutrition says that dieters stick with their diet plan longer if nuts are included in it. In fact they don't feel they are on a diet, if they're allowed to eat nuts while dieting. Other prestigious studies suggest that women who eat nuts tend to be slimmer than women who don't. Nuts like peanuts can increase your metabolic rate. So you burn up more calories and lose weight.
Nuts also stabilize your blood sugar as they are low glycemic index foods. This means they are digested more slowly and release sugar gradually into the bloodstream, as compared to food items such as rice that is a high glycemic index food. Low glycemic index food products also provide long-term energy and decrease cravings.
Nuts contain calories, but these calories come along with awesome health benefits. Since, one ounce of nuts contains 160- 200 calories, it's important to remember not to binge on other fatty foods like ghee along with nuts. Balance is important while having these nutrient-dense foods. If you don't do this, you will end up putting on weight instead of losing it.
Apart from portion control, nutritionists suggest that you do the following:
Eat nuts along with other food items, like mix and match nuts with fruits, sprinkle nuts on soups, cheese or breads and eat them with salads.
Eat small portions and avoid eating handful of nuts at a go.
The nuts that are really good are walnuts, almonds, Macadamia nuts, pecans and cashews. So try to include more of these. Also, if you are allergic to peanuts, stay away from them.
Avoid sweet or flavoured varieties of nuts. These contain extra doses of salt and sugar and can end up making you fat.
In case you have a concern or query you can always consult an expert & get answers to your questions!
3916
people found this helpful
Lack of sleep can make you feel tired, worn-out and less productive the next day. However, it might not be your fault entirely because the brain tends to become active when the body is at rest, which could be a reason why you aren't getting enough sleep at night.
Here are a few tips which might be useful for you to sleep at night:
Keep your room dark: Even the faintest light from your mobile is enough to disrupt your sleep. Thus, try and switch off all your lights and gadgets before going to sleep. If doing that doesn't help either, use an eye mask to keep the light out.

Carefully select your dinner: Don't go to bed hungry or overstuffed because either of them might cause discomfort while sleeping and lead to a disruption in your sleep. Also, limit your alcohol consumption at night to refrain from making numerous trips to the washroom. Avoid consuming nicotine and caffeine before going to bed as they take a long time to wear off and can cause havoc in your sleep routine.

Don't exercise before going to bed: Exercising daily is a necessity as it keeps your body healthy and in shape, but exercising right before going to bed can be disruptive as it might make you more pumped up due to the adrenaline rush. Thus, you should avoid exercising heavily right before going to bed.

Plug out all your devices: Create a technology free zone by plugging out all your devices one hour prior to your usual sleep time. The blue light radiated from your devices can trick your brain into believing that it is daylight and cause a disruption in circadian rhythm (which is an ongoing 24-hour physiological process which is regulated by external factors such as sunlight and temperature).

Consume snooze food: Certain food items can be classified as snooze foods as they ensure better sleep at night. Warm milk contains 'tryptophan' which is a precursor to melatonin (hormone that is responsible for the onset of sleep) and ensures better sleep or you could have a spoon of honey which releases 'orexin' (a chemical that affects wakefulness and appetite) that reduces alertness levels. In case you have a concern or query you can always consult an expert & get answers to your questions!
3367
people found this helpful
Most of us today live a hectic life be it pressing deadlines or tiring social engagements, but in all this hustle and bustle we tend to often neglect our health. Do we know that today for all of us there is a great need for preventive care, especially in today's world where the threats are magnified. This also includes being able to get the proper guidance to imbibe a healthier lifestyle with regular tests and health checkups that will help us in knowing our present state of health and will help is in identifying risks and threats well in advance.
Did you know, that almost seven out of ten fatalities or deaths are caused due to chronic disease and that half these cases do not recognise the early symptoms and risks with proper screening and regular
check ups. Sounds familiar, are you also one of those who have never cared for preventive healthcare check ups?
These preventive health checkups are actually life saving, as they update you on how fit and healthy you are. Preventive health care basically deals with the prevention of diseases and conditions that may be caused due to environmental factors, genetic predisposition of the patient, lifestyle choices as well as disease agents. In this field, constant check ups and preventive action equips people to deal with and ward off these causes so as to prevent the onset of a number of disease and ailments. Here is everything you need to know about preventive healthcare.

In today's time it is very simple to get a preventive health check up done, all it takes is a simple blood and urine test at a lab and you will be able to know all you need to know about your health. Further, if there has been an outbreak of an epidemic where you live, then preventive health care will help in getting the right tests done at the right time so as to ensure that you get the proper vaccinations. With preventive healthcare, you can also get genetic testing done on a regular basis so as to learn more about preventing diseases like asthma, cardiovascular diseases, diabetes and many others that one might inherit genetically.
It is time that we take care of ourselves by booking a full body check up today and live a healthy and stress free life.
In case you have a concern or query you can always consult an expert & get answers to your questions!
3386
people found this helpful
Have you ever noticed bar and clubs promoting energy drinks? You may have also bought energy drinks and alcohol, and tried mixing them. But what you don't probably know is consuming energy drinks with alcohol can be much riskier than drinking only alcohol. Since, very few people drink alcohol neat, a small shot of alcohol is usually mixed with juices, colas or more recently energy drinks to make a cocktail.
While it is well-known fact that the sugar in these mixers is responsible for increasing the effect of alcohol on the body and weight gain associated with drinking, when energy drinks are mixed with alcohol, it can have an even more lethal effect on our bodies.
Studies show that this mix causes the brain to react in a similar way to how it behaves when in contact with cocaine. It can also cause permanent brain damage. This is because it stimulates the release of a protein cell known as FosB. This protein has the ability to permanently change the chemical connections inside the brain.
Some of the short-term effects of combining alcohol with energy drinks are:
Digestive troubles
Hallucinations
Erratic sleep patterns
Many of these effects can be a result of alcohol consumption as well and hence, it may not be attributed to the energy drinks being used as mixers. Regular consumption of such cocktails can increase your body's tolerance of this combination and make a person drink more. This can lead to long-term effects such as:
Respiratory problems
Tooth decay and abcesses
Liver damage
Kidney troubles
Heart palpitations
Consuming alcohol tends to make a person feel sleepy and tired. However, when this alcohol is mixed with energy drinks, the caffeine in the energy drinks keep the person feeling energized and masks the effect of alcohol. This leads to a condition known as being 'wide-awake drunk'. In such a situation, the person begins to underestimate how much alcohol he or she is consuming. This creates a false sense of security and hampers with their judgement, balance and coordination. It also increases the risk of behaving erratically and getting into dangerous situations.
In addition to caffeine, energy drinks also have a high sugar content. A small can of energy drink can contain up to 30 grams of sugar. This is equivalent to about half the ideal amount of sugar one should consume in a day. The effect of consuming so much sugar is a fluctuation in blood sugar levels. If this fluctuation persists for a long time, it could lead to conditions such as diabetes and insulin resistance. Thus, along with understanding the ill effects of alcohol, it is also necessary to keep the effects of mixers in mind while concocting cocktails for your next weekend bash. If you wish to discuss about any specific problem, you can consult a General Physician.
6251
people found this helpful
Eggs are a common food, which are also incredibly nutritious as well. There are a number of important nutrients in it including vitamins A, B2, B5, B6, B12, D, E and K as well as folate, phosphorous, selenium, calcium and zinc. All of these are contained within just one boiled egg, which also contains 6 grams of protein as well as 5 grams of healthy fats. Not only do you get all of these nutrients with just one boiled egg, it's calorie count is pretty healthy as well.
Here are the health benefits which all of these nutrients give:
Eggs do not raise blood cholesterol: It is true that when you eat eggs, cholesterol enters your body. However, eggs also give a signal for the liver to stop producing the cholesterol it usually produces. The increase in the intake of cholesterol compensates for the decrease in the cholesterol produced by the liver and therefore keeps the blood cholesterol levels constant.
Eggs have choline: Choline is an incredibly important nutrient for your body. This is because it helps build cell membranes and is also crucial when it comes to the production of certain signalling molecules in the brain. A single egg has about 100 milligrams of this nutrient and therefore is one of the best sources of it.

Eggs are good for your eye: Eggs have two very important nutrients for your eyes. These are Lutein and Zeaxanthin. These nutrients stop degenerative processes from occurring in the eye.
Eggs have high levels of Omega-3 fatty acids: Eggs that are boiled have a high level of Omega-3 fatty acids in them. Omega-3 fatty acids are crucial for reducing the chances of you suffering from heart disease due to the fact that it reduces your triglyceride levels.
Eggs are an excellent source of protein: This is the biggest reason to eat eggs. Eating eggs helps you to lose weight, optimizing bone health and lowering blood pressure.
Egg may reduce the risk of stroke: Studies have shown that eggs are not only good for your heart, but they also reduce the likelihood of suffering from a stroke. If you wish to discuss about any specific problem, you can consult a General Physician.
4871
people found this helpful
Jaundice is a medical condition, which is characterized by the yellow coloring of the skin and eyes. It generally occurs when there is an excess of bilirubin in your system. Bilirubin is a yellow pigment formed in the liver by the breakdown of red blood cells. It normally gets discharged by the liver along with other dead red blood cells. So if you are suffering from jaundice, it usually indicates that you have some serious problems regarding the functioning of your liver, pancreas, or gallbladder.
Signs and symptoms:
Signs and symptoms commonly associated with jaundice include:
Yellow-tinted eyes and skin
The whites of your eyes may turn orange or brown in color
Dark urine
Pale stools
Causes:
Jaundice, as mentioned above, occurs when there is an excess of bilirubin and the liver is incapable of metabolizing it along with the old red blood cells. It is more common in infants than in adults, because their livers are not fully developed. However, it is also a frequent occurrence in adults and could be a potential sign of any of the following problems:
Liver infection
Scarring of the liver, or cirrhosis

Parasites in the liver
Abnormal reactions to or overdose of medication
Diagnosis:
Diagnostic tests may include:
Jaundice is diagnosed primarily by taking blood tests, to help measure the amount of bilirubin as well as to trace the presence of other diseases like Hepatitis.
Liver function tests in order to make comparisons between levels of certain proteins and enzymes when the liver is in good shape and when it is damaged.
Liver biopsies, where samples of liver tissue are first extracted and later examined under a microscope.
Imaging studies, consisting of abdominal ultrasounds, computed tomography scans and magnetic resonance images (MRI) tests. If you wish to discuss about any specific problem, you can consult a General Physician.
3526
people found this helpful
View All Feed
Near By Doctors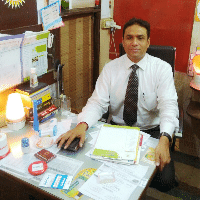 Post Graduate Certficate in Ksharsutra & Ano-Rectal Diseases, BAMS, IMA Ayush , Vaidratnam kerala
General Physician
MEDI-CLINIQUE (MANTRA AYURVEDA),
Book Appointment

MBBS, F.E.M-RCGP(UK)
General Physician
Dr. Veena Mattu's Clinic,
Book Appointment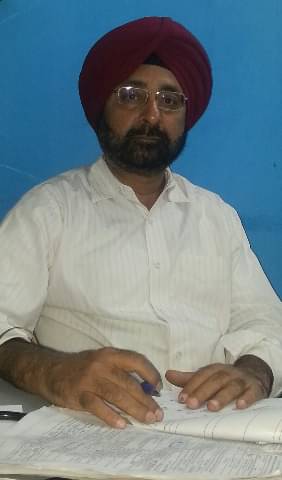 MD, House Job Certificate ( SKIN & STD) , MBBS
General Physician
Dr.Saluja's Clinic & Path Lab,
Book Appointment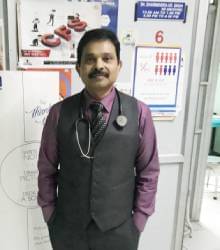 MBBS Bachelor of Medicine and Bachelor of Surgery, MD General Medicine
General Physician
Book Appointment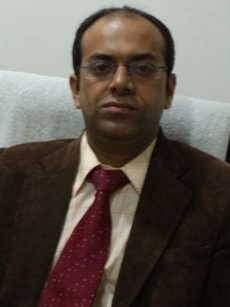 MD - Internal Medicine, MBBS
General Physician
Columbia Asia Hospital - Palam Vihar,
Book Appointment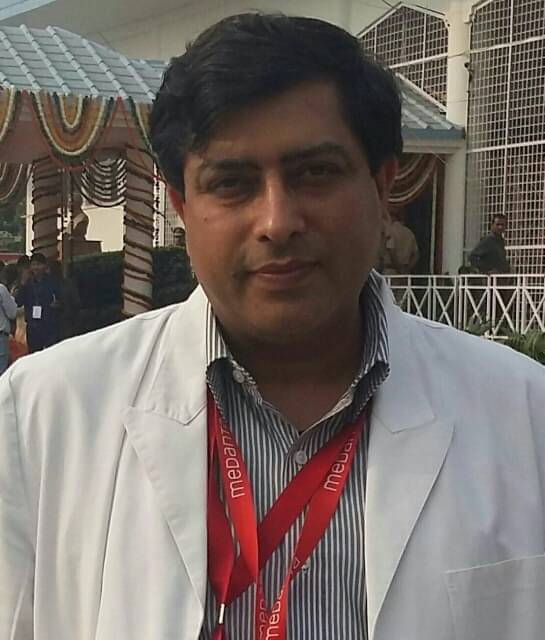 MBBS, DNB, Indian Diploma In Critical Care Medicine
General Physician
Aastha Medicare - Maternity, Medical & Infertility Centre,
Book Appointment