Personal Statement
Our team includes experienced and caring professionals who share the belief that our care should be comprehensive and courteous - responding fully to your individual needs and preferences.
...more
Our team includes experienced and caring professionals who share the belief that our care should be comprehensive and courteous - responding fully to your individual needs and preferences.
More about Dr. Ritu Choudhary
Dr. Ritu Choudhary is a renowned Radiologist in Sector-43, Gurgaon. You can meet Dr. Ritu Choudhary personally at Paras Hospitals-Gurgaon in Sector-43, Gurgaon. You can book an instant appointment online with Dr. Ritu Choudhary on Lybrate.com.

Lybrate.com has top trusted Radiologists from across India. You will find Radiologists with more than 27 years of experience on Lybrate.com. You can find Radiologists online in Gurgaon and from across India. View the profile of medical specialists and their reviews from other patients to make an informed decision.
Info
Languages spoken
English
Hindi
Location
Book Clinic Appointment with Dr. Ritu Choudhary
#C-1, Sushant Lok- 1, Sector-43, Phase- I, Sushant Lok 1. Landmark: Near Golsukh Mall & Straight To Huda City Centre Metro Station, Gurgaon

,

Gurgaon
Get Directions
Services
Submit Feedback
Submit a review for Dr. Ritu Choudhary
Your feedback matters!
Write a Review
Feed
Nothing posted by this doctor yet. Here are some posts by similar doctors.
Ph.D. ( Russia), Post Graduate Diploma in Laser Medicine, M.M.S. ( Pune Univ), D. B. M. ( Pune Univ), B A M & S Bachelor of Ayurvedic Medicine and Surgery (BAMS)
It is not difficult at all. However perfect advise really depends on physical examination & other data inputs PYANMED (holistic approach including PRIMARY EMPHASIS ON LASER THERAPY along with yoga, nutrition & Ayurveda) can be helpful Do not worry You may come on PVT chat with prior appointment.
You must consult orthopaedic surgeon, get mri done than we can decide whether you can be treated conservatively treated or to get operated.
Yes it is... Osteophytes means bone is becoming rough and can cause severe pain... It can be treated by homoeopathic remedies...
Do the cat/cow stretch. Get on all fours, with your arms straight and your hands directly under your shoulders; your knees hip-width apart.
Even though brain aneurysms are becoming common these days, not all of them are required to be treated. In some cases, the physician may choose to observe an aneurysm closely before adopting any treatment measure. But in patients in whom an aneurysm has progressed to a severe level, there are two treatment options:
Open surgical clipping
Endovascular therapy or coiling
Open surgical clipping for brain aneurysms:
This procedure is typically performed by a neurosurgeon who makes an incision in the head. An opening in the bone is made, and then a clip is positioned by dissecting through the spaces of the brain. This aids in preventing the flow of blood into an aneurysm. In this procedure, the patient is required to stay in the hospital for two to three nights after which he or she is discharged.
Considerable modifications have been made in the open surgery techniques in the recent years. Neurosurgeons are now able to perform eye brow incisions or mini craniotomies for clipping an aneurysm. In these procedures, a small incision is cut out in the skin above the eyebrow for making a window. A tiny clip is placed across the mouth of an aneurysm to help it heal. But it is worthy of mention here that these are all invasive procedures and take relatively longer time to recover compared to the coiling process.
Endovascular coiling:
This treatment is also performed by a neurosurgeon, and it has been proved that this process is exceptionally suitable for patients with a ruptured aneurysm. Endovascular coiling is often done in coalesce with an angiogram, where a catheter is inserted into the vessel over the hip, which is then gradually carried to the vessels of the brain and finally to an aneurysm.
Then the coils are packed to the point where it rises from the blood vessel, which prevents the blood from flowing intothe blood vessel. Most patients undergoing this minimally invasive procedure can go home the day following the surgery. The success rate of this process is very high, and over 125,000 patients have been treated all across the globe with the help of detachable platinum coils.
Over the last few years, a substantial amount of advancements have taken place in the endovascular techniques. Recent developments show the use of flow diverting embolization devices, which are similar to a stent and are placed in the primary vessel, adjacent to an aneurysm. It diverts the flow away from an aneurysm and therefore, allows the neurosurgeons to treat the brain aneurysms, which were previously considered inaccessible and untreatable.
Both the procedures are quite efficient in treating a brain aneurysm. The most suitable option is dependent on a host of factors such as size, shape, location and overall health condition of the patient. If you wish to discuss about any specific problem, you can consult a Neurosurgeon.
2685
people found this helpful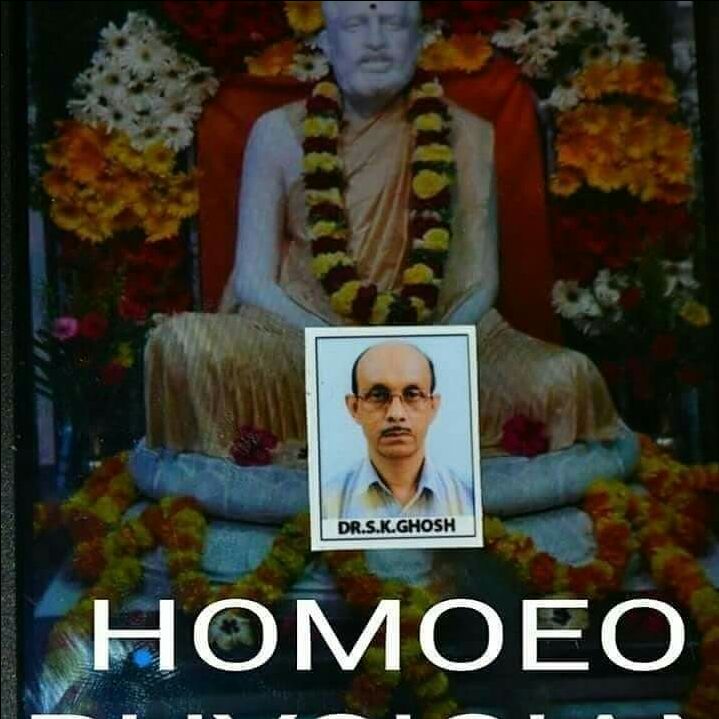 MD - Bio-Chemistry, MF Homeo (London), DHMS (Diploma in Homeopathic Medicine and Surgery), BHMS
Why and when to do liver cancer test?
The liver is a pyramid-shaped organ in our body that lies just below the right lung. It is the largest organ inside the human body. This vital organ is divided into right and left lobes and performs a number of functions. It makes bile necessary to digest fat, makes various proteins used by the body for a number of other purposes, breaks down toxic materials in the blood that are later removed by the body as waste, helps in blood clotting and stores certain nutrients absorbed from the intestine. Thus liver is primary to the healthy functioning of the human body. Liver cancer test in India when cancerous cells form in the liver, it is known as liver cancer. Primary liver cancer is cancer that starts in the liver tissue; whereas cancer that starts in some other site and spreads to the liver is classified as the secondary liver cancer. Varied methods & techniques are available to treat liver cancer.

Diagnosis: After examining your health and learning about family history, your doctor may tell you to go for one or more of the following tests for diagnosing liver cancer:
Liver biopsy: Liver biopsy is done in order to remove a tissue sample from the suspected site in the liver. This tissue sample is analyzed under the microscope to confirm the presence of cancerous cells. Biopsy of liver laparoscopic biopsy, needle biopsy, and surgical biopsy are the different types of biopsies done.
Blood tests: You may need to perform some blood tests like liver function tests (LFTs). Besides these, if a suspicion of liver cancer arises, doctors check the level of alphafetoprotein (AFP) in the blood. The level of AFP is usually found higher in people with primary level cancer; although there are cases of people with liver cancer having normal levels of AFP. Again the ratio of des-gamma-carboxy prothrombin is also checked.
Ultrasound: Imaging tests are done to find suspicious sites that may be cancerous and also to know whether cancer has spread. Ultrasound uses sound waves to create an image on a video screen. This test can show tumors in the liver and these tumors are later tested for cancer if required.
Computed tomography (scan): During a ct scan for diagnosing liver tumors, cross-sectional images of the abdomen are taken. Information regarding the shape, size, and location of the tumors in the liver or nearby blood vessels can be known which help the doctors plan certain treatments. Sometimes some contrast material may be used that aims to outline the intestine in order to avoid confusion regarding tumors. You may be given oral contrast or intravenous (iv) contrast.
Magnetic resonance imaging (MRI): The difference between ct scan and MRI is that the latter uses radio waves and strong magnets instead of x-rays used by the former. Through waves and magnetic rays, certain images of the inside of the liver are taken. Your doctor can provide you contrast material if needed.
Angiography: During an angiography, a contrast dye is injected into the bloodstream to know about the arteries supplying blood to a liver. This test is used for both surgical and non-surgical purposes.
Symptoms:
Liver cancer does not have any symptoms, of its own. However, the tumor causes some symptoms and these symptoms appear in the later stages of cancer. Sometimes these symptoms may show up in the early stages also. The common symptoms are mentioned below:
Loss of appetite
Vomiting
Abdominal pain
Unexplained weight loss
Fever, yellowing of the skin and eyes (due to jaundice)
Itching
Feeling full while eating
Wasting (cachexia)
Increased swelling of the belly and feet
Feeling of a mass under the ribs on the right side
Symptoms of liver cancer sometimes some tumors in the liver build hormones that influence other organs. These hormones may cause certain signs like low blood sugar levels, high cholesterols levels, enlarged breasts, high counts of red blood cells and high levels of calcium in the blood. If you have any of the symptoms at any stage of your life, you must consult your doctor right away to avoid unnecessary complications.

Stages:
The stages of liver cancer tell the doctor how far cancer has spread. Once the stage is determined, individualized treatment plans can be designed. There are different staging systems for this cancer, but all doctors across the globe do not follow the same system. The American joint committee on cancer (ajcc) is the commonly accepted method for staging liver cancer. According to this system, the stages can be evaluated on the basis of three main factors like:
Tumor (t): It stands for the size and number of the original tumor.
Lymph node (n): It describes if there is any cancer present in the nearby lymph nodes.
Metastasis (m): It indicates whether cancer has spread to other parts of the body like lungs, bones etc.
Besides these, the letter x and a number (0-4) are also assigned to these factors. For instance, t1, t2, t3 and so on; a higher number refers to increasing severity. And the letter x indicates that no information could be gathered. Liver-cancer-stages-medifee

Usually, the size and number of the tumor (s) and whether cancer has spread to blood vessels or lymph nodes are the important criteria for staging liver cancer. Here a brief description of the 4 stages of liver cancer is described:

Stage 1: In stage 1, there is only one tumor and there is no growth of cancerous cells in the blood vessels, any other organs of the body or lymph nodes.

Stage 2: In this stage, there is a single tumor and it has started growing into the blood vessels. Again there may also be more than one tumor which is less than 5cm and have not grown into the blood vessels. In either of the case, cancer may be described to be in stage 2.

Stage 3: In this stage, 3 things can happen. Stage 3a refers to more than a single tumor and at least one of them is larger than 5 cm. But the cancerous cells have not grown in the lymph nodes or any other part of the body. Stage 3b refers to cancer that has grown either into the portal vein or hepatic vein. Again, there is no growth of cancerous cells in any part of the body or lymph nodes. Stage 3c describes the stage where cancer has spread into organs of the body that are close to the liver, like pancreas but not to lymph nodes or any distant organs.

Stage 4: Stage 4a refers to the phase where there can be more than one tumor of any size in the liver. Also, the cancerous cells may have spread to other organs around the liver and also blood vessels. Cancer has spread to lymph nodes but not to other body parts. Stage 4b is the phase when cancer has spread to another part of the body. The tumor is any size and may be more than one. It may have spread to the blood vessels and other organs around the liver. There may or may not be any presence of cancerous cells into the lymph nodes.

Doctors may follow any of the two staging criteria mentioned above or even go for some other staging processes.
1
person found this helpful
The body produces a number of chemicals called hormones which are essential for the regulation of various functions including growth and metabolism. These hormones are produced by endocrine glands which are located in various parts of the body. One such important gland is the pituitary gland which produces the important growth hormone. This is essential for regulating optimal growth during the growing years and for maintaining proper amounts of body fat, muscles, and bones in the later years of life.
Causes: Deficiency of the growth hormones can occur due to a number of causes, some of which are listed below. It can be congenital (present at birth) or acquired later in life.
The congenital issue could be due to problem in the pituitary gland structure, leading to complete absence or reduced secretion of the hormone.
With age, there is a decrease in the amount of secretion. However, infections, injuries, brain tumors, surgery and radiation can also lead to altered amounts of secretion.
Symptoms: While growth hormone deficiency can occur at any age, symptoms differ depending on the age when the deficiency sets in.
In the early ages:
Lower rate of growth for a given age
Delayed developmental milestones
Delayed onset of puberty
Short stature/reduced height
Younger looking compared to other children their age
Fat deposition around the waist
Delayed dental development
When the deficiency sets in during the later years, there is
Low energy levels, constant tiredness
Decreased strength
Decreased exercise tolerance
Decreased overall muscle mass
Thin and dry skin
Increased fat deposition and weight gain around the waist
Changes in social behavior including alternate cycles of anxiety and depression
Lack of motivation
History of pituitary tumors
High levels of fat and cholesterol
The diagnosis depends on the age of the person
Blood tests are carried out to check the hormone levels in circulation
In children, in addition to the hormone levels, x-rays to see the status of growth plates is very helpful.
An insulin hypoglycemia test where insulin is given intravenously to see the levels of the growth hormone after 30 minutes.
Total cholesterol levels, low-density lipoprotein (LDL) cholesterol, apolipoprotein B, and triglyceride levels can be used to supplement the above tests.
CT scan and/or MRI of the brain may be needed if tumors are suspected.
Treatment: Once diagnosed, replacement therapy is given as shots a few times a week under the skin. This restores normal growth and helps in controlling the symptoms in adults too.
In cases of tumor, radiation or surgery may be required, but most cases are managed with hormone replacement.
Watch out for the symptoms if your child has delayed developmental milestones and early intervention can help restore growth and function to normal levels. If you wish to discuss about any specific problem, you can consult an endocrinologist.
3040
people found this helpful
Hello Sir, This is Dr Akshay from Fortis Hospital, New Delhi. It appears from your report that you have degenerative spine with multiple levels more at L3/4 level. I need to understand from you - How is your back pain? - Leg Pain? - How much distance can you walk? - Is there any numbness in legs, wekaness in legs etc? Please get back to me with answers and then we can start your treatment accordingly. Thanks & Regards Dr Akshay Email : akshaysaxena2004@yahoo.co.in

MBBS, MS - General Surgery, FBD (Fellowship in Breast Diseases), UICC Fellowship
Being diagnosed with cancer is a scary thought but with medical intervention, most breast cancer cases can be treated. The most common forms of treatment are radiation and chemotherapy. Along with this, there are many forms of alternative and complementary treatment that may be followed. This can help reduce the side effects of chemotherapy and radiation and boost the immune system. Here are some things you can do as an alternative and complementary form of treatment.
Have a special diet: Having a healthy, well-balanced diet is necessary for everyone. This becomes more important when a person is recovering from cancer. Foods that have a high level of saturated fats and salt should be avoided. Intake of smoked, highly processed and pickled foods should also be reduced. On the other hand, you should increase your intake of vegetables, fruits and other foods derived directly from plants.
Get your antioxidants: Antioxidants can protect a person from the damage caused by free radicals. This aids in the treatment of breast cancer and speeds up the healing process. Some of the antioxidants that can be beneficial in treating breast cancer are vitamins A, C and E, Lycopene and Beta Carotene. This can be found in wild blueberries, pecans, dark chocolate, kidney beans and goji berries. You can also increase your antioxidant consumption with dietary supplements. However, consult your doctor before taking any antioxidant supplements as it can interact with other drugs.
Massage therapy: Massages can help relax the mind. They also have a number of other benefits. They are known as immunity boosters and can ease fatigue and pain. Thus a massage can also reduce the need for pain medication. It also helps increase the concentration of white blood cells in cases where women are being treated for stage I and stage II breast cancer.
Acupuncture: Acupuncture is an alternative form of treatment that is considered part of traditional Chinese medicine. This involves the placement of sterile, needles that are very thin into specific points on the skin. These are then gently moved to stimulate the nervous system. In some cases, herbal supplements may also be incorporated into the treatment. Acupuncture is believed to help relieve fatigue, control vomiting and hot flashes and reduce pain.
It is important to note that these forms of treatment should not replace medical treatment but should be carried out along with it. You must also ensure that your doctor is aware of any supplements of alternative forms of treatment that you may be taking along with the medical treatment.
In case you have a concern or query you can always consult an expert & get answers to your questions!
2984
people found this helpful
Warm welcome to Lybrate.com I have evaluated your query thoroughly.* Definite minimal requirement is biopsy of the tumor (one can not neglect it as it is 14 mm only) along with body scan to evaluate metastasis to other body parts. Hope this clears your query. Wishing you fine recovery. Welcome for any further assistance at my private URL https://www.Lybrate.com/gandhinagar/doctor/dr-bhagyesh-patel-general-surgeon Regards take care.
View All Feed