Videos (4)
View All Videos
Personal Statement
Dr. Neeraj is well trained and has wide experience in the management of vitreoretinal conditions. He has worked as vitreoretinal consultant at the Shroff Charity Eye Hospital, Artemis Hos...
...more
Dr. Neeraj is well trained and has wide experience in the management of vitreoretinal conditions. He has worked as vitreoretinal consultant at the Shroff Charity Eye Hospital, Artemis Hospital and Centre For Sight, Gurgaon and has numerous achievements to his credit.He is performing around 60 FFA and 75 Lasers treatment in OPD in a month.He is actively involved in ROP screening and treatment awareness programmes.
More about Dr. Neeraj Sanduja
Dr. Neeraj Sanduja is a reputed eye specialist with 18 years of rich experience as a Vitreoretinal Consultant. Dr. Sanduja completed his MBBS degree from PGIMs Rohtak and MS in ophthalmology from the same institute. Currently, Dr. Sanduja works as a Senior Consultant-Ophthalmology (Vitreoretinal) in Paras Hospitals, Gurgaon. His previous experience includes a stint at William Beaumont Hospital, Michigan, the USA as a Visiting Fellow in Paediatric Retina.
Dr. Sanduja has been involved in the organisation of various national and international conferences on subjects such as Diabetic Retinopathy, AMD and Retinopathy of Prematurity. Dr. Sanduja has always excelled in his profession as well as academics. He has multiple fellowships like FICO (UK), FRCS (Glasgow) & FAICO (Retina). He was awarded the Best Ophthalmologist in Delhi/NCR (2015) by the IMA. He has published numerous papers in various national and international publications. His area of expertise includes Vitreoretinal Laser Surgery, Disease of Retina and UVEA, Diabetic Retinopathy, Retinal Detachment, Ocular Trauma, Retinopathy and Macular Hole.
Info
Education
MS - Ophthalmology - Rohtak Medical College - 1997
MBBS - PGIM - 1993
FRCS - Royal College of Surgeons - 2015
Languages spoken
English
Hindi
Awards and Recognitions
Received Academic Excellence Award at Annual conference for Haryana Ophthalmological Societ
Recipient of Best paper award at North Zone Ophthalmological Society Annual Conference
Publications in peer reviewed journals both National and International
...more
Best Ophthalmologist Award in Delhi/NCR 2015 by IMA president
Over hundred and fifty Presentations as Free Papers, Guest Faculty, Chief Instructor in various Regional, National and International Meetings
Twelve chapters in various national and international books on Vitreoretina
Global Quality Award 2015 by Times Global for Excellence in Ophthalmic Healthcare
Professional Memberships
All India Ophthalmological Society
Delhi Ophthalmological Society (DOS)
Vitreoretina Society of India
International Council of Ophthalmology
North Zone Ophthalmology Society
Uveitis Society of India
Haryana Ophthalmology Society
UP State Ophthalmology Society
Ratan Tata Fellowship in Phacoemulsification, Sankara Nethralaya, Chennai
Visiting fellow - Pediatric Retina, William Beaumont Hospital, Michigan - USA
FACS - Glasgow
FAICO - Retina
Fico - UK
Location
Book Clinic Appointment with Dr. Neeraj Sanduja

UG-4, Central Square Mall, Opposite Hong Kong Bazar, Suhant Lok-2

,

Gurgaon
Get Directions





+2



Sector - 44, Opposite HUDA City Centre

,

Gurgaon
Get Directions




Consult Online
Text Consult
Send multiple messages/attachments. Get first response within 6 hours.
7 days validity
•
₹200 online
Consult Now
Phone Consult
Schedule for your preferred date/time
5 minutes call duration
•
₹1000 online
Consult Now
Services
Submit Feedback
Submit a review for Dr. Neeraj Sanduja
Your feedback matters!
Write a Review
Reviews
Sagar Reddy
Sep 2, 2018
Dr. Neeraj is well understanding and provided the instructions to clear dryness of my eyes
Nawal Kishor Mittal
Sep 2, 2018
Doctor suggested to dilate the eye and revisit next visit
Nawal Kishor Mittal
Sep 2, 2018
Doctir advised to dilate your eye revisit next week
Sanket Gupta
Aug 6, 2018
Nice
Feed
Shared 1 month ago • Featured Tip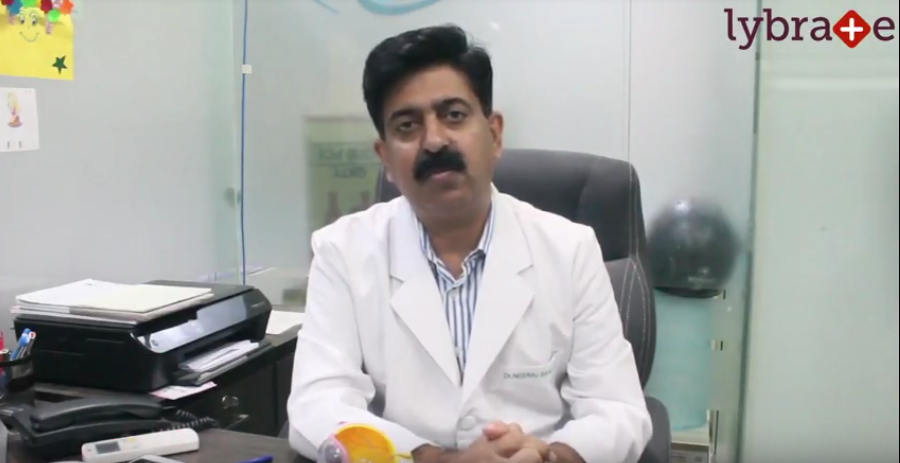 Macular degeneration, also known as age-related macular degeneration, is a medical condition which may result in blurred or no vision in the center of the visual field. Over time, however, some people experience a gradual worsening of vision that may affect one or both eyes.
3530
people found this helpful
Shared 1 month ago • Featured Tip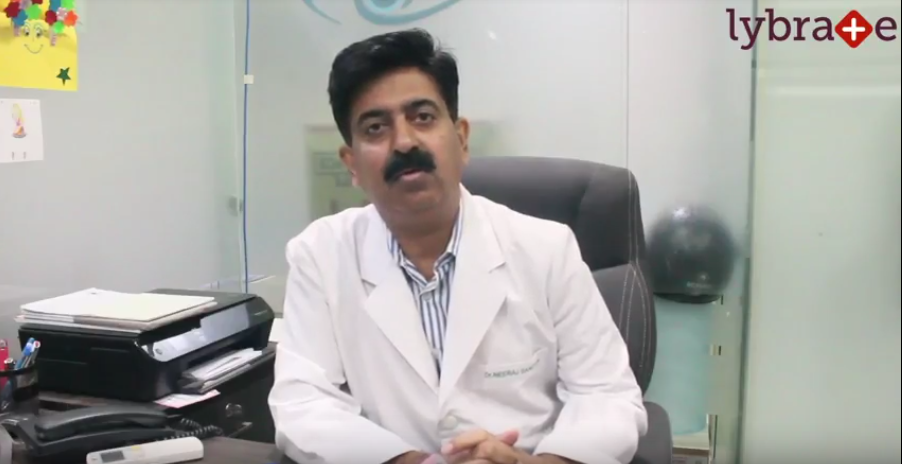 3551
people found this helpful
Shared 5 months ago • Featured Tip
Diabetes is a condition characterized by an elevated level of the blood glucose due to the insufficient production of the Insulin by the Beta cells of the pancreas. The high blood glucose level can also be an outcome of the inability of the body cells to utilize or respond to the insulin produced - a condition termed as Insulin Resistance.

Today, Diabetes has become a raging problem affecting almost every second individual, irrespective of their age, sex or ethnicity. What is even worse is the fact that the metabolic disorder affects a host of the vital body organs including the eyes. In many diabetic patients (diabetes left unmanaged and uncontrolled for long), the high blood sugar or Hyperglycemia can give rise to many eye complications such as:
Diabetic Retinopathy (Hyperglycemia that triggers progressive damage of the blood vessels of the retina that can eventually even lead to blindness).
Thus, it becomes essential to carry out the preventive measure to deal with diabetes-related eye problems and the associated complications.

Protecting the eyes from Diabetes
Controlling Diabetes: Amongst different eye care or preventive measures, foremost is to make sure that diabetes and the blood glucose level are within control. A glucometer can help to monitor the blood glucose levels at home. Regular lab tests for Fasting and Post prandial(FBS, PP2BS) blood sugar tests should be done at a frequency advised by treating physician along with HbA1c. Eliminating the underlying factor can work wonders to avoid the various eye problems resulting from diabetes.
Regular eye-checks: People with diabetes need to be careful. Consult your family physician or a specialist at the earliest for discomforts and symptoms such as a headache, watery eyes, blurred, distorted or double vision. Regular eye-checks and screening tests are equally important to safeguard the eyes from the harmful consequences of diabetes.
Keep a check on other medical disorders: Conditions such as Hypercholesterolemia (elevated levels of blood cholesterol), high blood pressure, along with diabetes, are the worst nemesis that can result in a myriad of eye disorders. Make sure the blood pressure is within the control (to avoid complications, try to maintain a blood pressure below 140/80) and so is the level of bad cholesterol or LDL (Low-density lipoprotein).
Keep your body moving: Exercises and physical activities (morning or evening walks, jogging) can play a pivotal role in keeping diabetes under control, thereby shielding the eyes from problems such as cataract, glaucoma. Keeping the body weight within the healthy and recommended range can also work towards managing the blood glucose level.
Healthy dietary modifications: Diabetic patients should be careful with their choice of foods. Dark chocolates, lean meat, whole grains, fish, cinnamon, turmeric, fruits and vegetables such as broccoli, blueberries, spinach, walnuts, sweet potatoes, asparagus, apricots, apples, to name a few are healthy options for a diabetic patient.
Smoking can spell doom for the eyes and is best avoided.
3749
people found this helpful
Shared 5 months ago • Featured Tip
The cornea is the transparent layer of the eye that acts as a protective shield. The cornea, in combination with the sclera, protects the eyes from various harmful microorganisms and particulate matter, including the harmful UV radiations (to some extent). The cornea is made up of three important layers, the Endothelium, Stroma, and the Epithelium.
Endothelium: The inner layer of the cornea, the endothelium helps to maintain a clear vision by removing the excess fluid absorbed by the stroma. The mitochondria-rich single celled layer functions more like a pump.
Stroma: The middle corneal layer is extremely thick (~90% of the total corneal thickness) and composed mainly of proteins and fluids. Like the endothelium, the stroma, too, plays a pivotal role in the normal eye vision.
Epithelium: Being the outermost layer, the epithelium functions as a defensive shield, protecting the eyes from harmful germs, bacteria and any matter that can harm the eye. Most importantly, the epithelium absorbs the essential nutrients and oxygen (present in the tears). The cornea, thus, plays a pivotal role in the normal vision of the eye. However, an injury or an infection can interfere with the corneal functioning, affecting a person's vision as well as giving rise to other complications (the eyes may appear itchy, watery and red. There may also be light sensitivity).
Some of the common cornea problems include
Keratitis: Injury or microbial (bacteria, virus or fungi) infiltration of the cornea can trigger this condition resulting in corneal infection and inflammation. Some of the symptoms characteristic of keratitis include extreme light sensitivity, blurred vision. The inflammation can also result in redness, pain (moderate to severe) and watery eyes. Antifungal, antiviral or steroidal eye drops may provide relief from the associated symptoms.
Shingles (Herpes Zoster): This condition mainly affects people who have suffered from chickenpox. In some cases, the virus though inactive may still be present in the body (in the nerves). However, at a later period, certain factors may trigger its activation. Once active, the virus can affect different parts of the body, including the cornea. Shingles can cause corneal soreness and inflammation. Old people and those with a weak immunity are more likely to suffer from shingles. People with shingles may benefit from the administration of steroidal (tropical) and antiviral eye drops.
Ocular Herpes: This is a viral infection triggered by Herpes Simplex Virus I (HSV I) or Herpes Simplex Virus II (HSV II) resulting in herpes of the cornea. The condition gives rise to corneal inflammation and sores. Here too, the patient can get some relief by using antiviral or steroidal eye drops.
Keratoconus: This is a degenerative disorder of the cornea that results in thinning of the cornea. The condition can also alter the corneal shape, resulting in swelling, pain, and loss of vision (partial to complete, particularly the night vision).
Fuchs' Dystrophy: This is a corneal dystrophy whereby the corneal endothelial cells break down at a slower rate than usual. As a result, the stroma may be waterlogged resulting in swelling and blurred vision.
In case you have a concern or query you can always consult an expert & get answers to your questions!
3549
people found this helpful
Shared 6 months ago • Featured Tip
The cornea refers to the dome-like structure visible at the front of the eye. This is the outermost layer of the eye. The cornea protects the eye against germs, dirt and other harmful particles and helps focus light coming into the eye onto the retina to create an image. It also acts as a filter against UV radiation produced by the sun. In the case of injuries to the cornea due to scarring or eye diseases a corneal transplant may be advised. This is also known as keratoplasty.
The first step for a corneal transplant is to add the patient's name to the transplant list at the local eye bank. A transplant can only be performed after a donor's eye is made available. The surgery is usually performed as an outpatient procedure and takes a maximum of 2 hours.
Local or general anaesthesia may be used for this procedure depending on the patient's age, overall health and personal preference. A lid speculum is then used to keep the eyelids open through the surgery. A circular section of the injured cornea is then removed using a surgical tool or a laser beam. A matching section from the donor cornea is then used to replace the removed section and stitched into place. These stitches usually stay in place for a year after the surgery.
The healing of the cornea is a slow process and hence to prevent any injuries to the eye, a protective shield is usually worn over the eye for a few months. Patients may experience mild discomfort and blurred vision for the first few months after surgery. Steroid eye drops may also be prescribed to help the body accept the transplant and control infections. These eye drops will need to be used for up to a year after the surgery. As the cornea heals, the patient's vision will improve. The results of a corneal transplant are said to have a life of about 10 years. However, this depends on the root cause of the problem.
Corneal transplants have a very high success rate but in rare cases, the eye may reject the transplant. Glaucoma and corneal swelling caused by an earlier cataract surgery can increase this risk. However, if this rejection is detected early enough, the process can be reversed. Some signs to look out for that may indicate that your body is rejecting the transplant are increased sensitivity to light, redness, pain and decreased vision. In case you have a concern or query you can always consult an expert & get answers to your questions!
3609
people found this helpful
Shared 7 months ago • Featured Tip
Diabetes is a scourge that has been spreading like wildfire across the globe. It is one of the major public health concerns of the modern era. Diabetes not only causes damage to your internal organs but will also take a toll on your eyes if left unchecked. Retinopathy, glaucoma, cataracts and blurry vision are common phenomena accompanying diabetes.
You may not notice it at first. Symptoms can include:
Blurry or double vision

Rings, flashing lights, or blank spots

Dark or floating spots

Pain or pressure in one or both of your eyes

Trouble seeing things out of the corners of your eyes
Thus Comprehensive Dilated Eye Exam plays an important role to detect it.
Here are some common Diabetic Eye Problems:
Control and Prevention
If you have diabetes, you are not doomed to develop diabetic eye disease. Although you are at risk, you have the ability to control your diabetes so your vision is not compromised. Controlling diabetes requires you to monitor your blood sugar levels regularly. Follow some steps to help you control and preserve your vision:
Taking your Medicines regularly as prescribed by your doctor. Skipping of medication may leads to irregular control and is more hazardous.

Eating Right food is essential when trying to prevent or control diabetes. Eat a diet that is high in nutrients, low in fat and moderate in calories. A high-fiber diet with low glycaemic index foods (slow-release carbohydrates) will keep blood sugar steady and make you feel full. Although you do not need to eliminate sugar completely, you must limit sugar to a small serving. The good news is that as you cut sweets, your cravings will change and you will naturally desire more healthy foods.

Keep your A1C level under 7%: A1C is a test you have during a visit to your endocrinologist to determine how well-controlled your diabetes has been during the previous 2-3 months. Keeping your blood glucose in this target range means less damage to the delicate blood vessels around your eyes.

Control blood pressure and Cholesterol Levels: People with diabetes have a greater chance of having high blood pressure and Cholesterol, which can cause eye blood vessel damage.

Regular Physical Exercise can help you control your blood sugar, increase fitness and reduce your risk for heart disease and nerve damage. You must track your blood sugar before, during and after exercise to prevent hypoglycaemia.

Annual comprehensive eye exams: If you are pre-diabetic or diabetic, it is even more important to have Complete Dilated eye exam to initially get baseline recordings of the eye conditions and then regular yearly follow-up visits to monitor changes in your vision. If you notice blurred vision and you have had diabetes for a length of time, it might be a signal you need to keep tighter control of your glucose levels.
In case you have a concern or query you can always consult an expert & get answers to your questions!
3475
people found this helpful
Shared 7 months ago • Featured Tip
Contact lenses are one of the most convenient ways to correct vision related problems. It is easily disposable and requires the least maintenance. It might have minor side effects in the form of irritations and allergies but it requires the least time for adaptability. They help to correct nearsightedness and farsightedness along with astigmatism and age-related vision problems like presbyopia. Following are the benefits and harms of wearing contact lenses.

Positive effects of contact lenses

1. Better vision - Wearing contact lenses improves your vision to a great amount, especially peripheral vision. They are comfortable to wear and can correct both nearsightedness and farsightedness. They can cause discomfort initially but are more effective than glasses. Lenses are also available in bifocals and tints and can be worn for long periods of time.
2. Great for an active lifestyle - Glasses can be a hindrance to sports activities and can limit your peripheral vision. Lenses, on the other hand, are great for an active lifestyle as they require short adaptation period. They are easy to put and take care of and do not require a lot of maintenance on your part as it needs least cleaning.

Risks of wearing contact lenses
1. Dry eyes -
Dry eyes are the most common side effects of wearing contact lenses
2. Infections -
Contact lenses wearers are prone to
infection
of the cornea called
keratitis
. It can cause
swelling
, blurry vision and other problems due to lack of oxygen supply to the cornea. Infection can be prevented by maintaining the hygiene while wearing and taking off lenses.
3. Allergic reactions -
Allergic reaction
to the contact lens solution can affect your vision as it causes inflammation of the eyeballs and redness. It can also cause
eyelid inflammation
and limit your scope of vision. In case you have a concern or query you can always
consult an expert
& get answers to your questions!
3361
people found this helpful
Shared 9 months ago • Featured Tip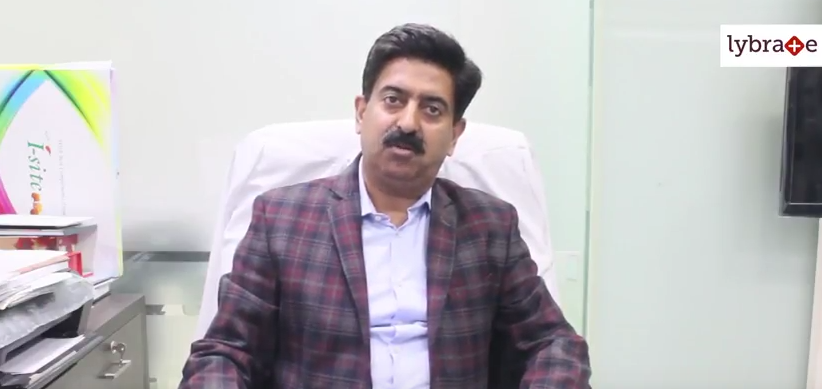 I am Dr Neeraj Sanduja, a retina specialist working in Fortis hospital and I have got my own Centre we are nine retina Centre Gurgaon. I will tell you briefly about cataract Safed Motia which is prone to occur in almost every patient with age. Jo cataract hota hai Safed Motia uska most common reason hai aap ki age jaise jaise age badti hai chances of cataract increases, iske alawa agar aapka high blood sugar level hai to bhi aapko cataract jaldi ho sakta hai. Even injury to the eye koi bhi traum ho therefore, ball lage aapki aankh pe, it can lead to cataract formation. Baccho mein bhi cataract ho jata hai, isko congenital cataract kehte hain, development lead cataract bolte hain. Toh yeh bahut zaroori hota hai cataract jaldi pata lage, isko time pe detect kiya jaye eye specialist se aur uska treatment kiya jaye. Cataract ke symptoms kya hote hain, isme usually kya hota hai aapki vision jo hoti hai woh dheere- dheere kam hone lag jati hai aap ko dur ki cheezein jo hain saaf nazar nahi aati hain, TV pe jo font hote hain woh aap ko saaf nazar nahi aa rahe hote, aap cricketers ka score acche se nahi pad pa rahe hote, even jawab drive kar rahe hote hain toh light aapko faily hui lag rahi hoti hai, yeh sab cheezein indicate karti hai ki aap ki aap ke saath kuch galat ho raha hai. So this is the time to you should go for an eye doctor to rule out whether you are having cataract or any other problem. Agar aap ka doctor, eye doctor aapko cataract diagnose karta hai to uska treatment sirf surgical treatment hota hai, koi medical treatment nahi hota hai iske liye. Surgical treatment mein hum microincision cataract surgery karte hain jo Phacoemulsification techniques se kiya jata hai, jisse bahut hai chote cheeray se, around 2 millimeter cheeray se, incision se hum cataract ko dissolve karke nikal lete hain aur uski jagah par artificial foldable intraocular lens ankh ke andar laga dete hain, jisse aap ki vision kafi acchi ho jati hai. Jo wo lenses hote hain woh monofocal hote hain matlab jo ki sirf dur ya nazdik ke liye kaam karenge. Multifocal bhi aate hain, multifocal mein aap ko dur aur nazdik dono jagah pe chashme ki requirement kam ho jati hai but uske sath kuch side effect bhi involved hote hain jaise aap ko night vision aapko driving me dikkat aati hai multifocal lenses ke sath. Toh good standard hum yehi kehke chalet hain ki monofocal lenses are the fantastic durable lenses. Surgery ke baad jo thoda bahut aapka glasses ka number badta hai, woh aapko chashmay de diye jate hain, surgery ke baad precaution bahut jyada nahi hoti hai sirf aapko ek se do hafte ke liye ankh me pani dalna hota hai aur dhul mitti se bachana hota hai aur aaj ke time mein jo surgery hai kafi predictable safe ho gayi hai aur surgery se related complication bahut kam ho gaye hain. Toh agar aapko koi bhi dikkat aati hai vision main, toh aapko apne eye doctor ko consult karna chahiye and he will decide that what problem you are having and what is the treatment.
Thank you very much.
3891
people found this helpful
View All Feed