Personal Statement
I'm a caring, skilled professional, dedicated to simplifying what is often a very complicated and confusing area of health care.
...more
I'm a caring, skilled professional, dedicated to simplifying what is often a very complicated and confusing area of health care.
More about Dr. Narayan Piplani
Dr. Narayan Piplani is a popular Radiologist in New Gurgaon, Gurgaon. He is currently practising at Haryana X-Ray & Ultrasound Centre in New Gurgaon, Gurgaon. You can book an instant appointment online with Dr. Narayan Piplani on Lybrate.com.

Lybrate.com has top trusted Radiologists from across India. You will find Radiologists with more than 31 years of experience on Lybrate.com. You can find Radiologists online in Gurgaon and from across India. View the profile of medical specialists and their reviews from other patients to make an informed decision.
Info
Languages spoken
English
Hindi
Location
Book Clinic Appointment with Dr. Narayan Piplani
Near Railway Road, Gurgaon, Gurgaon, Uttar Pradesh - 122001, Gurgaon

,

Gurgaon
Get Directions
Services
Submit Feedback
Submit a review for Dr. Narayan Piplani
Your feedback matters!
Write a Review
Feed
Nothing posted by this doctor yet. Here are some posts by similar doctors.
Shared 10 months ago • Featured Tip

A spinal cord injury is damage to the spinal cord. It's an extremely serious type of physical trauma that's likely to have a lasting and significant impact on most aspects of daily life.
The spinal cord is responsible for sending messages from the brain to all parts of the body. It also sends messages from the body to the brain. We are able to perceive pain and move our limbs because of messages sent through the spinal cord.
If the spinal cord sustains an injury, some or all of these impulses may not be able to 'get through'. The result is a complete or total loss of sensation and mobility below the injury. A spinal cord injury closer to the neck will typically cause paralysis throughout a larger part of the body than one in the lower back area.
Causes-
A spinal cord injury is often the result of an unpredictable accident or violent event. The following can all result in damage to the spinal cord:
a violent attack such as a stabbing or a gunshot
diving into water that's too shallow and hitting the bottom
trauma during a car accident (specifically trauma to the face, head and neck region, back, or chest area)
falling from a significant height
head or spinal injuries during sporting events
electrical accidents
severe twisting of the middle portion of the torso
Symptoms -
Some symptoms of a spinal cord injury include:
problems walking
loss of control of the bladder or bowels
inability to move the arms or legs
unconsciousness
headache
pain, pressure, stiffness in the back or neck area
signs of shock
unnatural positioning of the head
If you suspect that someone has a back or neck injury:
Don't move the injured person – permanent paralysis and other serious complications may result
Call 911 or your local emergency medical assistance number
Keep the person still
Place heavy towels on both sides of the neck or hold the head and neck to prevent them from moving until emergency care arrives
Provide basic first aid, such as stopping any bleeding and making the person comfortable, without moving the head or neck
Treatment
Treatment should be focused upon that individual and tailored specifically to their condition. A treatment programme is formulated following a thorough physical assessment which might include:
Stretching activities to maintain muscle and tendon length and reduce or keep muscle spasms/spasticity to a minimum.
Flexibility and strengthening exercises for the whole body.
Breathing exercises to maximise lung function and prevent chest infection.
Balance and posture exercises which can help to reduce pain associated with poor posture and balance impairment and ensure correct transfer techniques (in/out of wheelchair, bed, toilet/bath, car etc.)
Functional activities to improve fundamental movement patterns such as rolling over and sitting up, and standing where appropriate.
Walking re-education, if there is sufficient muscle activity and power in the legs.
Your physiotherapist might also be able to advise an individual on use of appropriate equipment such as wheel-chairs and pressure releasing cushions, exercise equipment and electrical muscle stimulators.
Prevention
Because spinal cord injuries are often due to unpredictable events, the best you can do is reduce your risk.
Some risk-reducing measures include:
Always wearing a seatbelt while in a car
Wearing proper protective gear while playing sports
Never diving into water unless you've examined it first to make sure it's deep enough and free of rocks
In case you have a concern or query you can always consult an expert & get answers to your questions!
3280
people found this helpful
Asked for Male, 33 years old from Unnao

Orthopedist, Visakhapatnam
Hi Lots of studies are there. As per my experience in UK 12 yrs, ceramic on ceramic is good in long term. But risk of fracture is there always when ever patient jumps. Ceramic on poly is more safe and it's better combination too. I preserve ceramic on ceramic. Hope it solves you r question.
1
person found this helpful
Shared 1 year ago • Featured Tip

IFAANS, DNB (Neurosurgery), MBBS
The most powerful and amazing organ in our body is the brain. It differs from many other organs of our body not only by its shape, but also by its special type of cell called neurons. When these cells gets affected or dead it can never be reverted or regenerated which is the most exclusive nature found only in brain cells. The cells in other parts of our body has the capacity to regenerate (can be replaced or new one can be grown or produced), but brain cells are exception. Hence any damage to the brain, injury or trauma is really a crucial thing to be considered with utmost care.

Brain surgeries really need skill, proper training, confidence and intelligence to perform this highly complicated and risky surgery.

Purpose:
Brain surgeries are performed to:
Remove the brain tissues that are grown abnormally
Aneurysm is clipped to prevent flow of blood cliff off an aneurysm
Biopsy purpose or to remove the tumour
Make a nerve free
Drain the abnormal blood or clot collection or to drain any excessive fluid collection caused by infection.
To implant artificial electronic device as a treatment for conditions like Parkinson's disease
Types:
Biopsy: A part of brain tissue is removed for the brain or whole tumour is removed.
Craniotomy: The skull bone is opened to remove tumour, an aneurysm and drain fluid or blood from infection.
Minimally invasive endonasal endoscopic surgery: Endoscopic devices are inserted through the nose to remove the lesions or tumour.
Minimally invasive neuroendoscopy: Similar to endonasal surgery but small incision is made.
Risks:
Anaesthesia risks like breathing difficulty, allergic reaction to medications, excessive bleeding or clots and infection.
Risk related to the brain surgeries are seizures, coma, swelling of brain, infection to brain or meanings, surgical wound infection that intrudes to the brain structures, abnormal clot formation and bleeding.
General risks include muscle weakness, disturbances in memory, speech, vision, coordination, balance and other functions that are controlled by the brain. If you wish to discuss about any specific problem, you can consult a neurosurgeon.
1753
people found this helpful
Shared 4 months ago • Featured Tip

DM - Nephrology, DNB (Nephrology), MBBS , MD - Medicine
Renal cancer is also known as hypernephroma, renal cell carcinoma (RCC), kidney cancer or renal adenocarcinoma. The kidneys are organs in your body that dispose off waste, while additionally regulating fluid balance. There are small tubes in the kidneys called tubules. These filter the blood, help in discharging waste, and make urine. RCC happens when cancer cells start to grow out of control in the lining of the tubules of the kidney. Renal cancer is a progressive disease that spreads to the lungs and the organs around it.

Medical experts do not know the exact cause behind renal cancer. It is most commonly found in men between the ages of 50 and 70. There are some risk factors and signs that indicate one's possibility of having renal cancer and these are as follows
Family history of renal cancer
Dialysis treatment
Hypertension or high blood pressure
Obesity
Polycystic kidney disease (a condition that causes cyst formation in the kidneys)
At a point when renal cancer is in its initial stages, patients might not see any symptoms. The symptoms are mainly seen in the later stages. Some of the most common symptoms are as follows:
Blood in urine: Blood in urine is called hematuria. As indicated by the Renal Cancer Association, hematuria is the most widely recognized indication of kidney cancer. In case you have blood in your urine, you may see pink, rust or even a red staining.
Lower back pain: The vast majority does not encounter pain until cancer is in later stages. Pain from renal cancer is felt on one side of the flank, the region over the pelvis, and beneath the ribs in the abdomen. This pain can go from a dull yearn to a sharp wound, frequently leaving the area blue. In case you have any sudden pain that continues for more than a couple of days, you need to see a specialist.
A mass or lump: A mass or protuberance in the abdomen can be an indication of renal cancer. Kidney knots might be hard to feel since they are somewhere down in the abdomen. Once a bump is found, your specialist may arrange symptomatic tests such as an ultrasound or a CT scan. These tests may diagnose what your knot might be.
Iron deficiency and fatigue: Weakness and a fall in your iron levels are the most common symptoms of any type of cancer. Cancer exhaustion is not quite the same as simply feeling tired.
Weight reduction, loss of appetite and fever: Another normal side effect of cancer is sudden and startling weight reduction. This happens quickly without any excessive workouts or dieting. A person diagnosed with cancer can also face a loss of appetite. In fact, even their most loved food items can get to be unappealing. Frequent fever is yet another common symptoms among most cancer patients.
In case your specialist suspects that you may have renal cancer, they will take some information about your and family's medical history. They will then do a physical exam. Discoveries that can show renal cancer include swelling or irregularities in the stomach area. In case of men, augmented veins in the scrotal sac (varicocele) may be found. In case you have a concern or query you can always consult an expert & get answers to your questions!
1993
people found this helpful

Disc prolapse at age of 13 years is not common, though it still may occur. Treatment is analgesics, back care, rest and physiotherapy. However, the child needs to be examined before I can suggest precise treatment
Shared 10 months ago • Featured Tip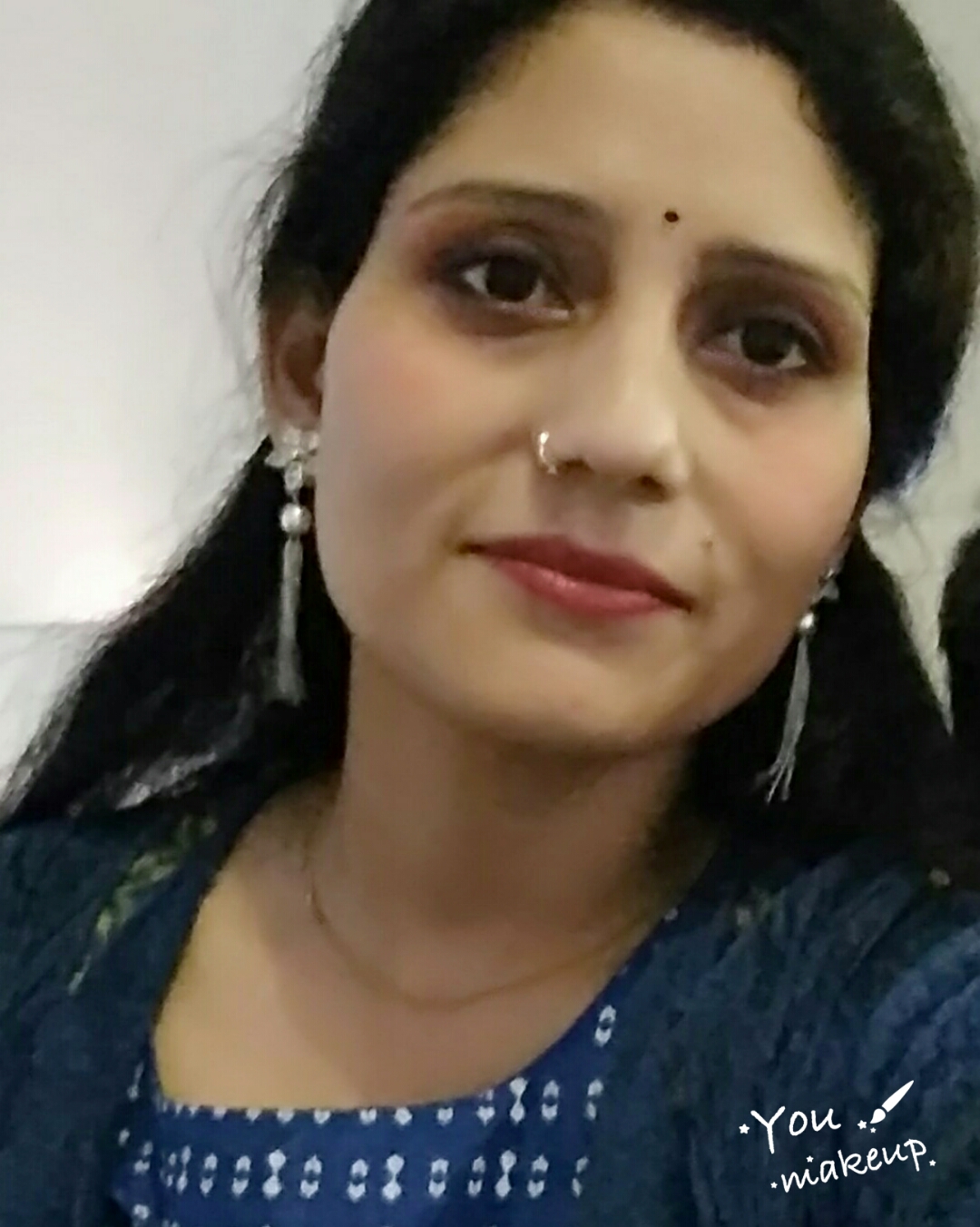 MBBS, DGO, DNB - Obstetrics & Gynecology
While you cannot cure breast diseases, family history and maturing, but there are some hazards or risks that you can control. Keeping in mind the fact that there is no certain approach to forestall breast cancer, there are things you can do that may bring down the hazard. Here are five approaches to ensure your breast's well-being:
Watch your weight: Being overweight or hefty expands breast cancer chances. This is particularly true after menopause and for women who have put on weight as grown-ups. After menopause, the vast majority of your estrogen originates from fat tissue. Having more fat tissue can heighten your chances of getting breast cancer by raising the estrogen levels. Additionally, women who are overweight have a tendency to have more elevated amounts of insulin, than other hormones. Higher insulin levels have been associated with a few tumors, including breast cancer.
Exercise routinely: Many reviews have found that exercise is the sign of having a healthy breast. Studies show that one to two hours of energetic walking each week, lessened a woman's cancer risk by eighteen percent. Walking ten hours seven days decreased the hazard all the more.
Constrain liquor: Women who have two to five mixed beverages every day have a higher danger of breast cancer than women who have just one drink a day or none . As much as three to six glasses of wine seven days have been found to somewhat increase breast cancer chances. It is not clear how or why liquor raises the hazard. In any case, constraining liquor is particularly essential for women who have other hazard variables for breast cancer, like, breast cancer running in their families.
Restrain time spent sitting: Research has shown that sitting time, regardless of how much exercise you get when you are not sitting, increases the probability of growing cancer, particularly for women. Women who sit six hours or more a day outside of work have a ten percent more serious risk for breast cancer compared to the ladies who sit under three hours a day, and an increased hazard for other cancer types as well.
Stay away from or confine hormone substitution treatment: Hormone Replacement Treatment (HRT) was utilized frequently in the past to control night sweats, hot flashes, and other troublesome manifestations of menopause. In any case, specialists now realize that postmenopausal ladies who take a blend of estrogen and progestin might probably create breast tumors or cancer. Breast cancer disease seems to come back within five years in the wake of ceasing the blend of hormones. Therefore, get a breast cancer test even if you feel a small lump. Consult an Expert & get answers to your questions!
3538
people found this helpful
Shared 8 months ago • Featured Tip

Physical therapy can help, ease the symptoms of treatment and aid in rehabilitation following reconstructive surgery.
Easing pain
Reducing fatigue
Promoting bone density
Stimulating the immune system
Reducing stress and depression
Ridding the body of toxins
Decreasing swelling and inflammation
Treating lymphedema
One of the most beneficial treatments for cancer patients is exercise to prevent bone loss and maintain strength. A customized exercise program will be created that factor in the type of cancer treatments you're receiving, your overall health and physical condition.
Breast cancer strikes fear into the hearts of men and women who have been diagnosed, along with family and loved ones. Physical therapists has treatments and therapies to help ease the effects of chemotherapy, radiation, mastectomy and reconstructive surgery. Breast cancer and associated treatments can be scary and have far reaching effects. Physical therapy can help you meet those challenges of the body, mind and quality of life.
2
people found this helpful
Shared 1 year ago • Featured Tip

Master of Occupational Therapy (MOT), Bachelor of Occupational Therapy (BOT)
Occupational Therapist, Delhi
Brain injury can happen as a result of trauma, infection or degeneration with old age. Whatever be the reason, injury on the head can result into brain dysfunction and should be given required medical diagnosis. In these cases, occupational therapy can be a major help.

It helps in improving health, providing rehabilitation and educational service to enable people to participate in things they are interested in and manage their daily activities. Occupational therapy can be used to manage issues relating to memory, organization and attention span, behavior and emotion control, safety issues and issues which contribute to society. Depending on expectations, different therapies can be sought. Read on to know a little more about how occupational therapy can help adults with brain injury.
The person's skills and what they want to do are to be assessed and accordingly a daily plan that can be easily followed is made. Where possible, use technology like smart phone or voice recorder to manage this plan. The therapist can train the person to use these tools, review progress and make changes as necessary.
The therapist will also teach ways to do things on their own like cooking and small shopping, so they become independent and are therefore less frustrated.
Patients in need of anger management, the therapist will help them to identify what induces anger or frustration and support in managing those before it turns into actual anger. This will help the person relax and be more positive.
This could also be done using small roleplays, wherein they are taught ways to respond and be more relaxed and calm.
If you are keen on participating in social events or volunteering opportunities, then the therapist can recommend options for you based on your areas of interest. The therapist can also work with the identified organization (school, NGO, or workplace) to inform them of the kind of support required by you. Work behavior and social behavior can be taught to help the affected person succeed.
If the affected person happens to be alone, then they need to be assessed for ability to judge (e.g., self-awareness, impulsivity, and reliability), even while doing daily activities like bathing and dressing. Driving is permissible only if cleared for it by the therapist.
The home needs to be assessed for safety. You may have to make some safety modifications, for instance replace power tools with hand tools. Else, shared housing options, where independence and having someone close by is possible, should be evaluated.
So, with a brain injury, not all is lost. Occupational Therapy can definitely help restore function to a large extent, so use it to reap maximum benefits. If you wish to discuss about any specific problem, you can ask a free question.
4834
people found this helpful
Shared 4 months ago • Featured Tip

FAIS, FIAGES, MS - General Surgery, MBBS
With the recent number of breast cancer cases on the rise, it is important that we should get the examination done on a regular basis as a preventive measure. Even if someone is suffering from it, it is important that we should make an effort and learn about.
If you have breast cancer then a surgery will be part of your treatment. Based on the condition, surgery will be carried out due to any of the following reasons:
1. To remove the cancerous tissues from the breast
2. To reconstruct the breast once the cancer is removed
3. To check whether the cancer has spread to the lymph nodes below the arm
4. To treat symptoms of cancer that has progressed to an advanced stage
Breast cancer surgery may be classified into two types
1. Mastectomy: Mastectomy involves removing the entire breast; tissues in the adjoining region may also be removed. A double mastectomy is a procedure where both the breasts are removed.
2. Breast-conserving surgery: In this surgery, only parts of the breast affected by cancer are removed. The area of the breast that is to be removed will depend on the severity of the cancer. Some healthy tissues may also be removed in this surgery.
Usually, if a woman is in the initial stages of cancer then she may opt for the latter as it entails removing parts of the breast. They may also undergo radiation therapy along with these surgeries.
For checking if the cancer has spread to the lymph nodes below the arm, the lymph nodes are removed from the body. Once they are removed, they are studied under a microscope to check if it has spread, if yes then the extent of their damage. This procedure is carried out along with the surgery to remove the cancer.
Once the mastectomy procedure is completed, you can opt for a breast reconstruction surgery to rebuild the area. You may opt for this procedure at the time of breast cancer removal or at a later stage. If you are considering breast reconstruction surgery then you should discuss it with your surgeon.
Surgery is sometimes not used to treat cancer, but in slowing the progression of cancer or even reducing its symptoms.It is important you talk to your surgeon before the procedure to understand the goal of the surgery.
In case you have a concern or query you can always consult an expert & get answers to your questions!
2568
people found this helpful
Asked for Male, 25 years old from Delhi

Diploma In Orthopaedics (D. Ortho), DNB (Orthopedics), Diploma SICOT, Fellowship in Spine Surgery, Fellowship in Endoscopic Spine Surgery
Exercise doesn't cure a MRI report just lead a healthy lifestyle with good cardio exercises and back exercises.
1
person found this helpful
View All Feed