Videos (1)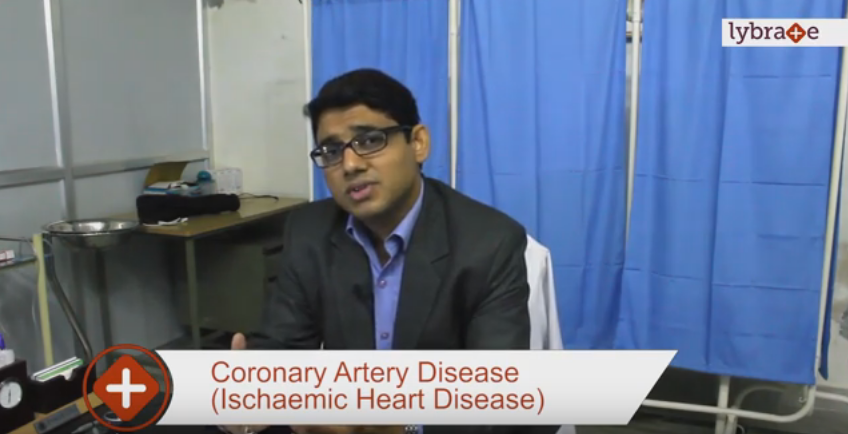 Good morning ladies and gentlemen. I am Dr. JS Khatri and I am a non-material cardiologist and practicing in Gurgaon, Palam vihar. Today I would like to aware you people or the whole population of India or the world about the preventable heart disease among which coronary artery disease which is called extremist heart disease is a very important cause of death all over the world.
What is actually coronary heart disease and extremist heart disease?
- So coronary heart disease is a disease of the corollary which supplies blood to the heart and eventually causes ischaemia which leads Death all over the world.
So what could be the risk factor?
- The important risk factor which causes heart diseases are categorized in two ways
Modifiable risk factors
Non modifiable Risk factor.
See among the modifiable risk factors we have to see that like age l, sex ethnicity and genetics which we cannot modify. I hope you understand age ethnicity like black niggeros they are more prone to heart disease. They are twice prone to the heart diseases as to the whites and we Asian races.
Now among the non-modifiable risk factor which encounters more on daily basis in our daily to life are most importantly is diabetes.
Second is smoking, third hypertension, fourth cholesterol, fifth stress factors, five lifestyle-sedentary lifestyle. So what we can change in our day-to-day activities is very important. Like the person who's having sedentary lifestyle, who does not do any physical work and have sitting job and doesn't do anything whole day has more tendency to have blood pressures and regarding diseases are preventable in such a factor. We can check our cholesterol or diabetes like our blood sugar and we can do the daily morning walk and it is recommended by American College of Cardiology that daily walk of at least 10 minutes thrice a day or a 30 to four units of work per day at least five days a week helps you to prevent heart disease. So we have to look for the non modifiable risk factors and also do the modifiable risk factor.
Now I would like to aware you about few very crisp factors like AVCs of heart in respect to the coronary arteries or a preventable heart disease what is this AVC of the Heart. If you are suffering from any of these factors like diabetes or hypertension or having high cholesterol or you are having a sedentary life style respectively. You can change your lifestyle and you can counter it before the disease occur. Now AVCs of the heart is for aspirin in your daily life. If your having risk factor of you are diabetic, you should take aspirin as for the recommendations and B the AVC of the heart is very important and at the last I would like to talk about the medications. The very important meditation which you daily life take in aspirin state in beta blocker for the prevention of the coronary heart disease after the disease occurs.
So at last I would like to tell you about if you want to prevent or consult me regarding the prevention of heart disease, you can consult me through lybrate and you can come to my clinic in person which is located in Palam Vihar Also you can contact through Lybrate also. Thank you Sir. Thank you very much.
read more
Personal Statement
Our team includes experienced and caring professionals who share the belief that our care should be comprehensive and courteous - responding fully to your individual needs and preferences.
...more
Our team includes experienced and caring professionals who share the belief that our care should be comprehensive and courteous - responding fully to your individual needs and preferences.
More about Dr. ( Maj) Jaiveer Khatri
Dr. J.S. Khatri completed his MBBS from Darbhanga Medical college and hospital in 2003 and pursued Post Graduation in Clinical cardiology from Delhi Heart and Lung Institute in 2014. Dr. J S Khatri holds overall 13 years of experience in his field. He holds specialization in Asthma, Alternative medicine, Non-invasive cardiology. He has worked as an Allergist / immunologist, general physician and chest physician in various medical centers and hospitals like ESI hospital Delhi, Army Medical Corp, Delhi Heart and lung institute, Fortis medical Research Institute, Columbia Asia hospital. He has fluency in both English and Hindi. His Chest Pain clinic is located in New Palamvihar, Gurgaon Sector 110 , Haryana. Services which Dr. J S Khatri offers include Coronary Bypass surgery, Implantable Cardioverter-Defibrillators (Icds), Photobiomodulation Therapy, Stent and heart pacemaker, Cardiac Catheterization, Mitral Valve replacement, Intra- Arterial Thrombolysis, Vascular Surgery treatment, Carotid Angioplasty and stenting. Apart from his clinic, he also serves in Columbia Asia Hospital in Gurgaon, Haryana.Minimum consultation charges is 200 per visit. Dr. J S Khatri can be consulted on phone @ 200 / 15 mts and Video consultation also possible @ 250 / 15 mts. Address of his chest pain clinic is E 9/2, Bajghera chowk , new palamvihar, Sector 110, Gurgaon, Haryana. Days of his clinic visit is Tuesday – Wednesday, Friday – Sunday.Monday and Thursday he can be consulted in Columbia Asia hospital. Clinic have experienced professionals which are serving their patients at their best.Patients have rated doctor as Knowledgeable, professional, practically sound, helping according to the patient's needs and demands.
Info
Education
MBBS - Darbhanga Medical College and Hospital - 2003
PG Diploma in Clinical Cardiology - Delhi Heart And Lung Institute - 2014
Fellowship in Non invasive cardiology - MIME, Max Healthcare - 2018
Location
Book Clinic Appointment with Dr. ( Maj) Jaiveer Khatri

E 9/2 ,Bajghera chowk,New Palam Vihar,Sec 110

,

Gurgaon
Get Directions





Carter Puri, Palam Vihar

,

Gurgaon
Get Directions

Consult Online
Video Consult
Schedule for your preferred date/time
15 minutes call duration
•
₹250 online
Consult Now
Services
Submit Feedback
Submit a review for Dr. ( Maj) Jaiveer Khatri
Your feedback matters!
Write a Review
Patient Review Highlights
"knowledgeable"
15 reviews
"Caring"
5 reviews
"Sensible"
3 reviews
"Helped me impr..."
5 reviews
"Inspiring"
2 reviews
"Very helpful"
23 reviews
"Well-reasoned"
11 reviews
"Professional"
10 reviews
"Practical"
3 reviews
"Prompt"
2 reviews
Reviews
Ranjith
Jun 24, 2017
It was getting very difficult for me to cope us with my diabetes. The Columbia Asia Hospital was equipped with various facilities. I never get sick, but then last year i started developing these symptoms of diabetes. Thanks to herI am much better now. The overall atmosphere in the Columbia Asia Hospital is very soothing. Our family physician personally recommended therdoctor, ( Maj) J. S Khatri. She is very professional and is a really patient listener. She is not just highly qualified, but has years of experience in handling high risk cases.
Navaj
Jul 18, 2017
I was diagnosed with polycystic ovary synDrome. I have had this polycystic ovary synDrome from quite some time. The atmosphere in the Columbia Asia Hospital is always so positive and full of life. She is so nice that they even at odd hours one can call her in case of emergency. In order to diagnose my problem completely she asked me a number of questions. I am really grateful as her polycystic ovary synDrome treatment has give me a ray of hope.
Megraj
Apr 29, 2017
I was suffering from frequent fainting and weakness in my body which was very abnrmal as I never faced any such issue in my life. I consulted Dr Khatri. She told me that I am suffering from Syncope. her treatment helped me immensly and I am so glad that I chose to consult him. Whatever tests She prescribed gave an exact idea about my condition and I am perfectly fine post treatment.
Kina
Jul 2, 2017
she is one of the best physicians in city. the Columbia Asia Hospital in Gurgaon has proper facilities for disabled patients as well. Even though it's been more than a year, still if I sometimes feel pain and call him, and ( Maj) J. S Khatri still takes my call in case of any emergency. With the help of her treatment for chest pain I am feeling so great.
Iraj
Apr 8, 2017
I was worried as I was experiencing the symptoms of hypercholesterolemia. Thanks to Dr Khatri. I am totally satisfied with the results. Even in case of long queues, the staff was managing people in a very positive manner. So many doctors I consulted, but her treatment was the best. The guidance She gave me has helped me immensely with my situation.
Manju Joon
Dec 5, 2018
Dr. Jaiveer Khatri is the most knowledgeable doctor I have ever come across. Whenever we visit him, he listen to our problem carefully and explain all aspects of the problem, it's etiology, reason for prescribing medicines, drug interactions, any precautions to be taken. It gives me full satisfaction to avail his services.
Daniel
Jun 8, 2017
She is very talented and seasoned doctor. Columbia Asia Hospital had all the amenities, a patient requires. I had lost hope, but the laparoscopic surgery given by Dr Khatri has helped me regain my health. I am so happy with the results of my treatment, that I will surely recommend her to anyone gladly.
Anjana
Apr 15, 2017
I was suffering from heart problem due to which I was very stressed. I consulted Dr Khatri, She has years of experience in Cardiology. I am benefitted with her treatment. Not only She treated my heart issue but also helped me overcome with the stress. I am thankful to him.
Kasak
May 23, 2017
dr ( Maj) J. S Khatri is a highly accomplished and professional doctor. She did my angiography at Columbia Asia Hospital i n Gurgaon. She is wonderful human being . always available for patients
Pradeep Joon
Oct 23, 2016
Doctor J.S.Khatri is highly knowledgeable about his work and makes you understand the root cause and related information. Highly satisfied about his treatment and would recommend him
Merna
Oct 26, 2016
Dr. ( Maj) J. S Khatri provides answers that are very helpful and well-reasoned. Actually u r very right maybe thyroxin hormone is less than usual
Kaushalendra Singh
Oct 23, 2016
Dr. Khatri is very humble and listens very patiently to all queries. He is available 24 hrs to his patients and guide them very well.
Peruvemba Krishnan
Feb 24, 2017
Dr. ( Maj) J. S Khatri provides answers that are well-reasoned. Thanjs Doctors. Are you in Chennai please ~
Verified
Aug 14, 2017
Very nice doctor, try to understand the problem and suggest for necessity requirement.
Monty
Jun 28, 2017
I found the answers provided by the Dr. ( Maj) J. S Khatri to be caring. Helpfull
Sameer Maheshwari
Dec 5, 2018
Very good doctor with great skills. I would recommend him very strongly.
Verified
Jun 15, 2017
He is very good doctor he asked everything about any problem
Inderjeet Yadav
Dec 5, 2018
Great one of the best docter
Verified
Jun 3, 2017
Good
Feed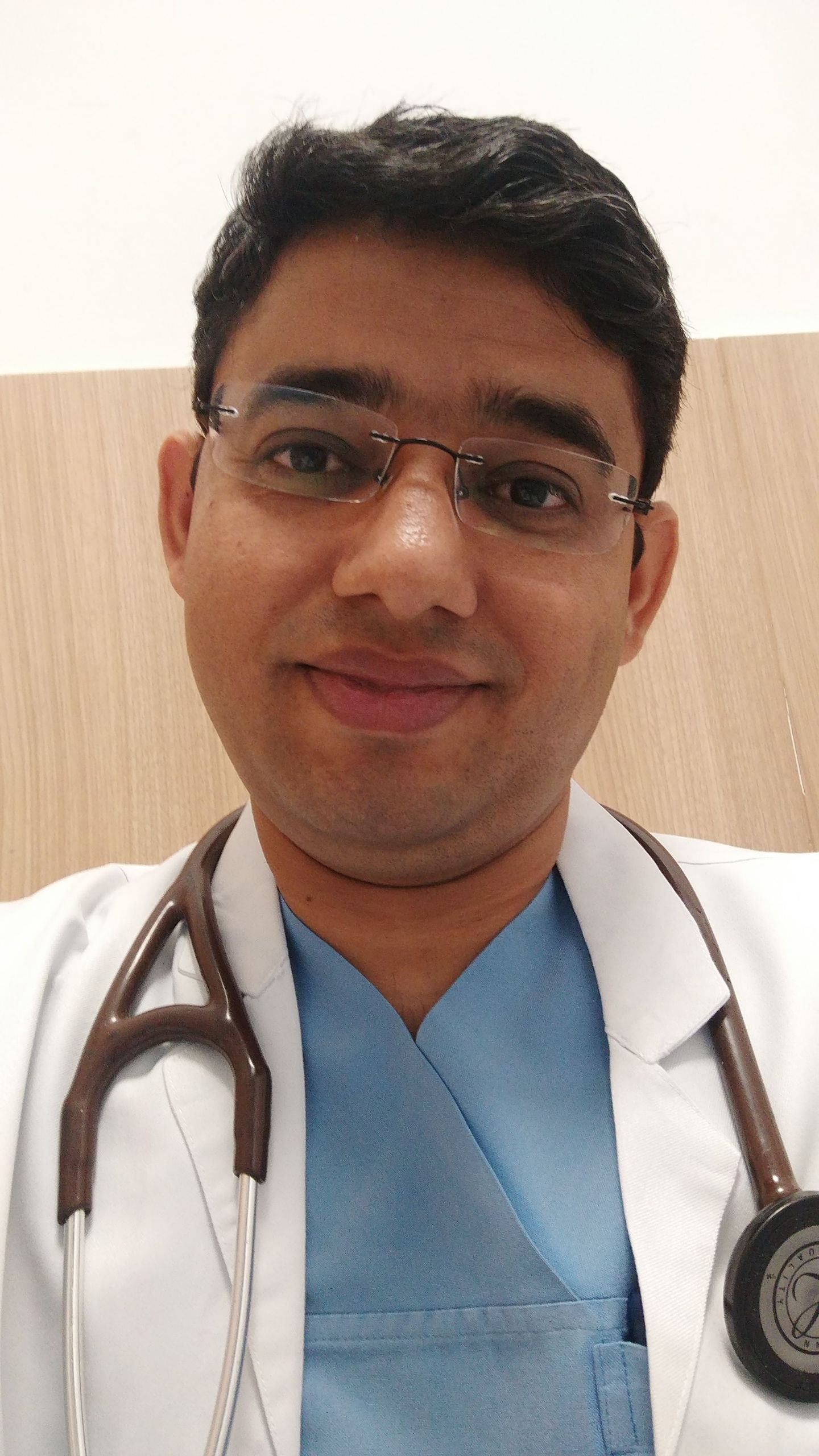 MBBS, PG Diploma in Clinical Cardiology, Fellowship in Non invasive cardiology
1
person found this helpful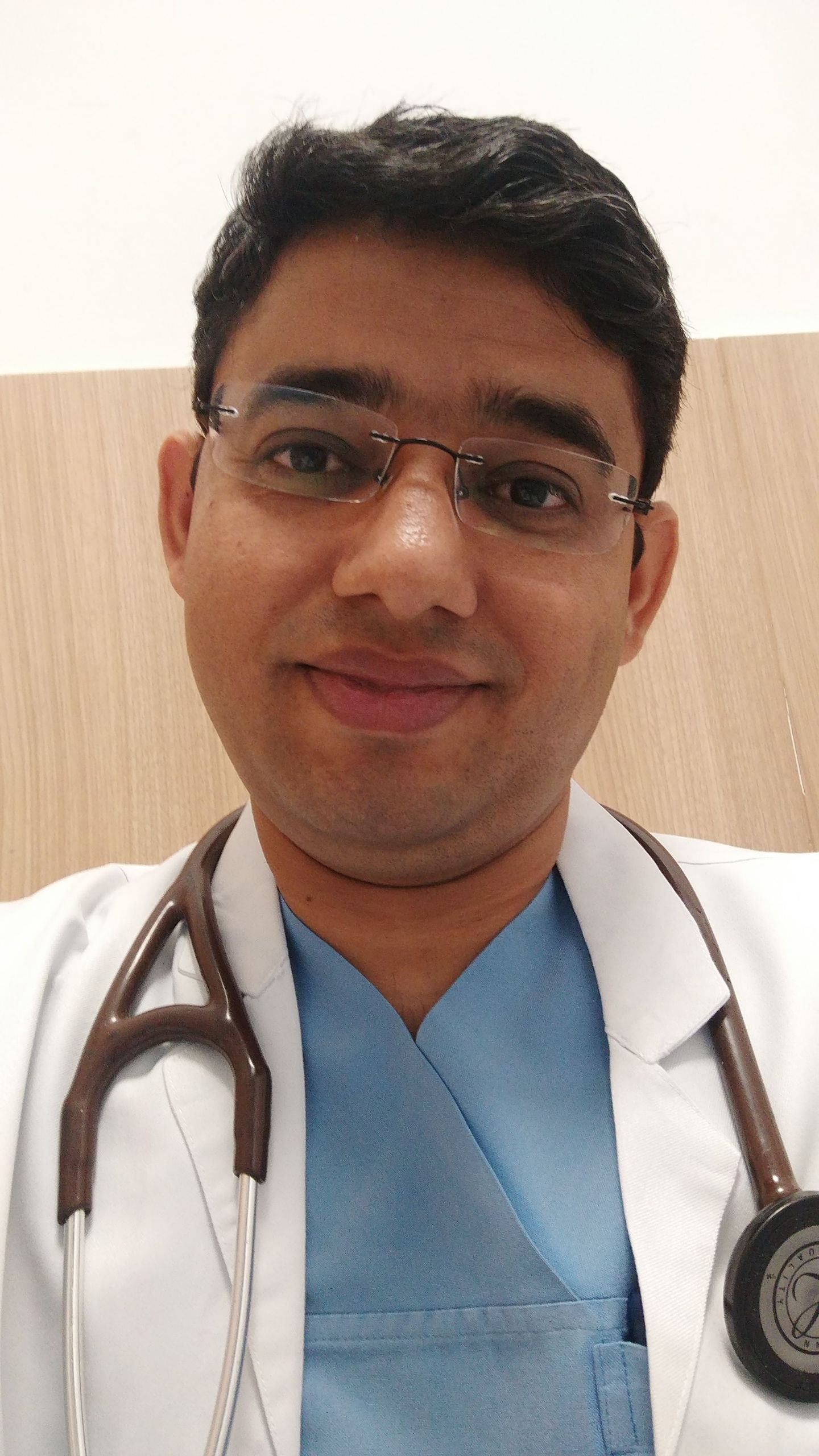 MBBS, PG Diploma in Clinical Cardiology, Fellowship in Non invasive cardiology
There are two primary factors that are more likely to cause a stroke in a person i.e age and a family history. While both are inevitable, this necessarily doesn't have to be the fate of a person. Brain stroke is entirely preventable as with the case of other diseases. By working on the potential health risk factors, a stroke can be prevented. Here is a list of few such steps which, when followed can pay rich dividends to a person facing the risk of a brain stroke:
3573
people found this helpful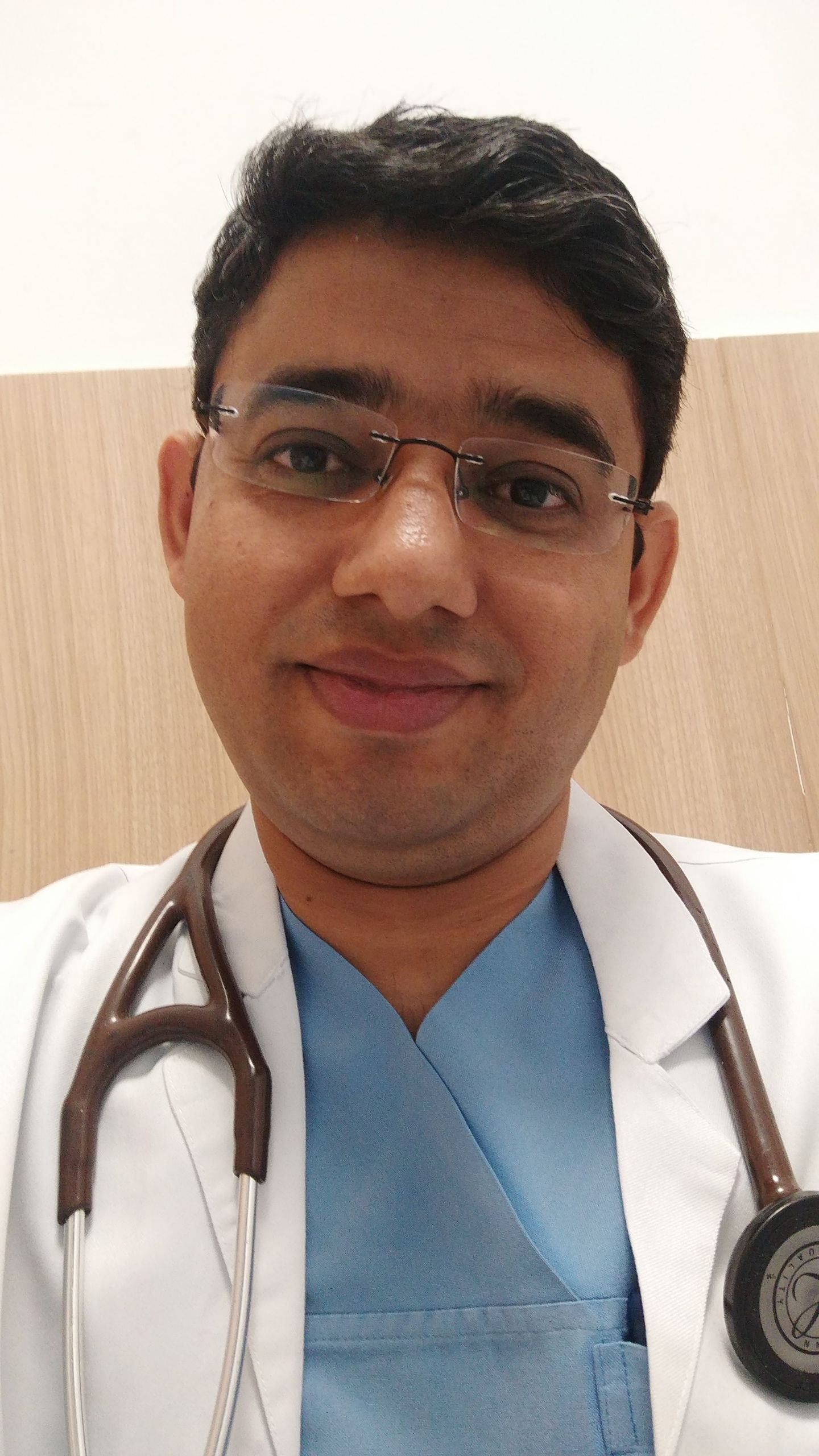 MBBS, PG Diploma in Clinical Cardiology, Fellowship in Non invasive cardiology
CPR is known of by most people, who become familiar with it by the way of TV shows and books! But, there is a lot which is to be known when it comes to CPR or Cardiopulmonary resuscitation.
CPR is used when a person has a sudden cardiac arrest. The scary thing is that fewer than 5% of people who have the misfortune of having one, make it through to see the light of the next day! Better knowledge when it comes to CPR could go a very long way when it comes to increasing that number.
It is to be kept in mind that while CPR is usually only an extender of the time a person has to receive greater medical attention by the way of a defibrillator and emergency surgery, it is nonetheless very important, to say the least. After all, there would not be a chance for more medical attention if CPR was not performed, would there?
The first thing to do when a person collapses is to see if he or she responds to a tap and to their name, and also, to see if there is the movement of breathing of the chest. If this does not occur, then apart from calling the emergency medical services, there is a need to perform CPR.
There are two main objectives when it comes to performing CPR. The first is to keep oxygen flowing to the lungs and the second is to make sure that the oxygenated blood can flow all over the body. The second objective is crucial to make sure that the victim does not suffer permanent brain damage on account of a lack of blood to the brain.
If a person has not been trained in CPR, or even if he or she has been trained but is rusty, it is not only safer but also recommended that the hands only method is made use of. The method involves using a person's hands to compress the chest at the rate of about a hundred compressions per minute.
If thirty compressions at this rate have been done, then the head should be tilted and the chin is to be lifted so as to clear the air passages. This is to be done gently but if there is no normal breathing for five seconds or so, the nostrils are to be pinched and two breaths are to be given. This is only to be done if training in CPR has been received.
If you wish to discuss about any specific problem, you can consult a Cardiologist.
3222
people found this helpful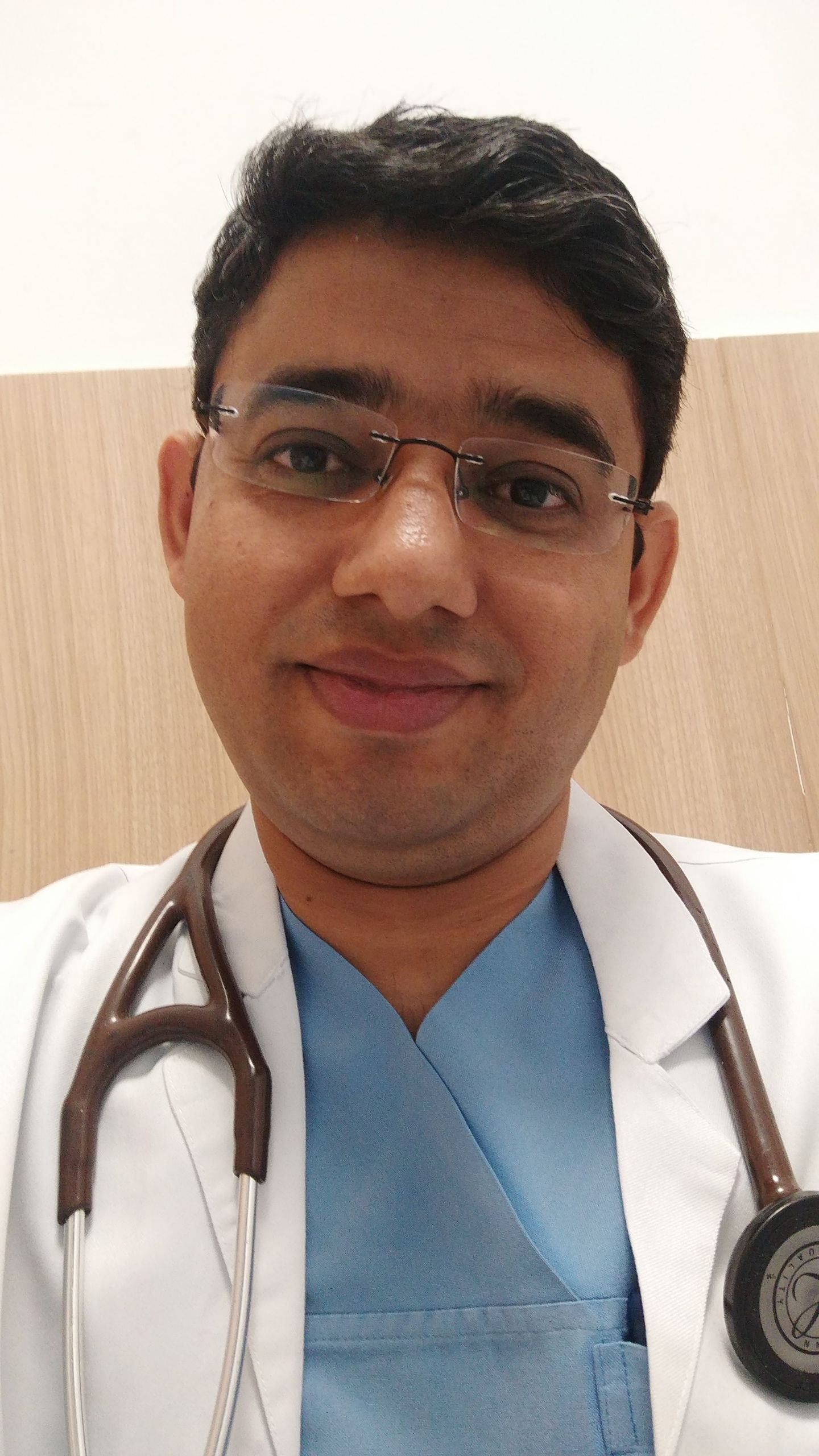 MBBS, PG Diploma in Clinical Cardiology, Fellowship in Non invasive cardiology
It is true that most people are aware of the fact that 'angina' is a term which has something or the other to do with the heart. That being said, very few would be able to answer a question regarding what exactly it is, in a satisfactory manner. So would it not make sense to know more about it and become one of the few?
The term is derived from the ancient language of Latin and refers to a tightness that is felt or a squeezing of the chest. This happens when there is not enough oxygen-rich blood which is reaching the area of the heart muscle. While many people think that angina is a disease, it is actually not true to think that it is! As a matter of fact, it is a symptom of coronary artery disease. It is this disease which is the most common disease which affects the heart.
But why exactly does a person experience angina? Well, the lack of blood which is rich in oxygen occurs when it so happens that the coronary arteries become narrower than they normally should be. This generally happens due to the build-up of plaque. The condition in which this happens is known as atherosclerosis.
When it comes to the sort of people who are at a higher risk of developing angina, it can be said that those who smoke tobacco really do increase their risk, as do those who are overweight or obese and have other lifestyle diseases such as diabetes.
In order to avoid angina, the most important thing a person can possibly control is his or her lifestyle. In fact, a lot of the risk factors related to angina are attributable to the lifestyle a person chooses to lead. Cholesterol levels can be controlled if a person puts enough attention and effort in. Also, avoiding a lifestyle that is sedentary by exercise can not only help with cutting the risk of angina but also the risks of other conditions such as high blood pressure. It is ironic that high blood pressure is one of the potential signals of angina!
It is to be noted that while most people just call angina as it is, there are various types-
Stable angina is when the heart is working harder than usual and medicine helps improve this.

Unstable angina occurs even at rest and is unpredictable. It may also be a signal of a coming heart attack.

Variant and microvascular angina is relievable by medicine and is generally rare. If you wish to discuss about any specific problem, you can consult a Cardiologist.
3131
people found this helpful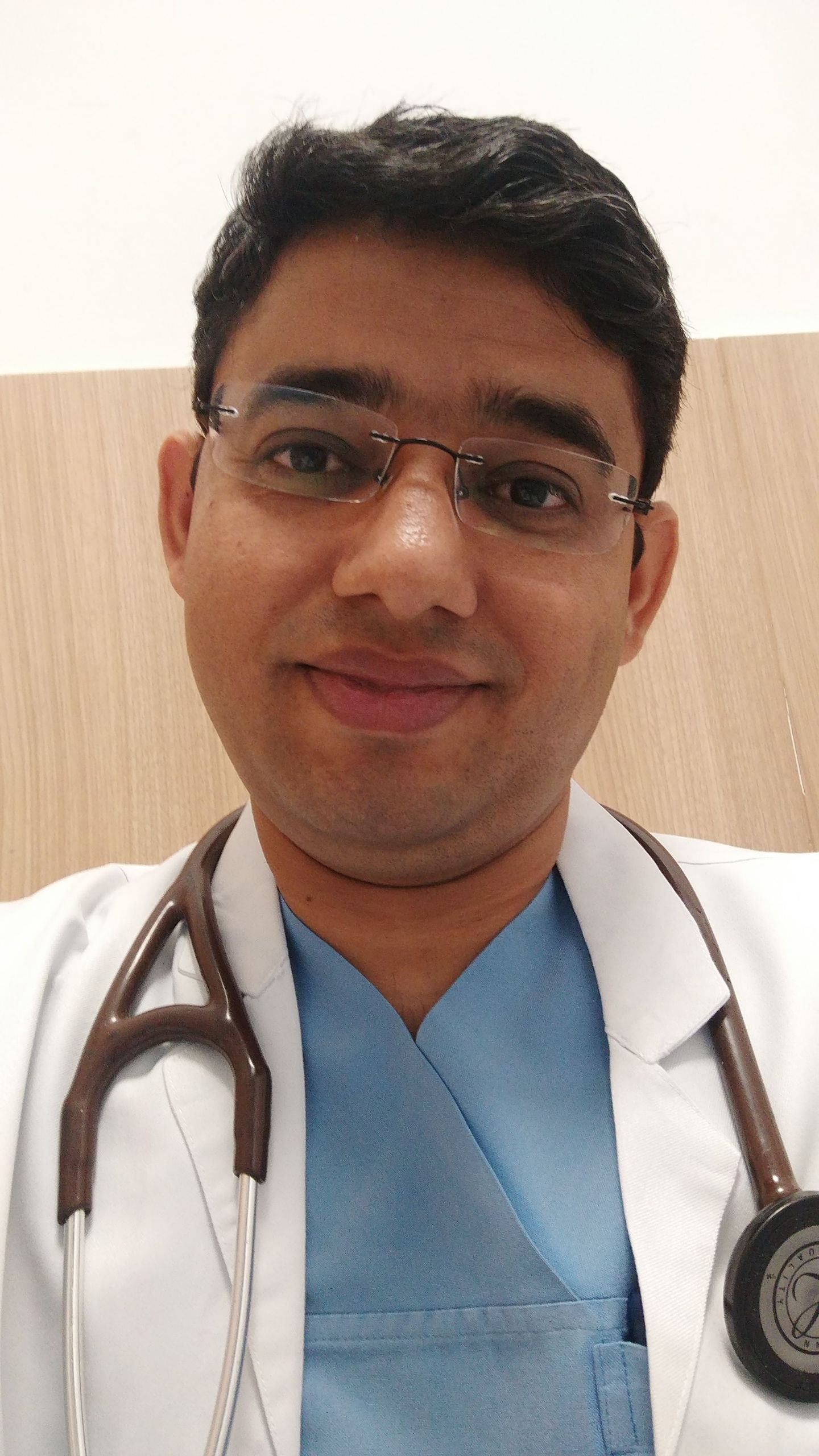 MBBS, PG Diploma in Clinical Cardiology, Fellowship in Non invasive cardiology
Ischemic heart disease is also known as ischemic cardiomyopathy in medical lingo. It generally results from weakened heart muscles due to previous conditions such as heart attack or other coronary diseases. The left ventricle of an IC patient tends to enlarge and gets dilated. As a result of this, the heart fails to pump an adequate amount of blood into the body resulting in a heart failure.
A doctor typically tries to find out the underlying cause of the condition and evaluate the extent of damage that has already happened. A combination of surgery, lifestyle changes, medication and other methods could be recommended to fix the condition.
Symptoms of Ischemic Heart Disease:
An early stage ischemic heart disease could not show any symptom at all. However, if the IC results from diseases related to the coronary artery, some of the common symptoms that are encountered include dizziness and fainting, unexplained weight gain, fatigue, congestion in the lungs, chest pain, swelling in the abdomen, sleeping problems, swelling of the feet and the leg, shortness of breath etc.
Risk Factor of Ischemic Heart Disease:
IC is typically caused by coronary artery diseases and heart attacks. Some of the other risk factors of this disease include diabetes, high cholesterol, long history of drug abuse, obesity, family history of cardiac diseases, amyloidosis, blood pressure, long history of smoking and bad lifestyle. Men are at increased risk of developing ischemic heart disease. Women above the age of 30 who is an active smoker and consume contraceptive pills are also at a high risk of developing ischemic cardiomyopathy.
How Is IC Diagnosed?
A cardiologist will perform a physical exam and conducts one or several tests to diagnose the condition. A blood work measuring the level of triglyceride and cholesterol is the first step towards it. This can be followed up by several imagery tests such as MRI and CT scan to examine the internal tissues. Some other tests that could be done by a cardiologist include ECG, angiography, EKG and radionuclide studies.
How Is The Condition Treated?
There is a step approach to treatment for ischemic heart disease. The first is lifestyle related. A healthy diet must be followed on a regular basis. Diet should be free from cholesterol, sodium and processed fat. Quitting smoking and drinking is a key lifestyle change that a person will have to undergo. In the medication front, a cardiologist might prescribe beta blockers, blockers of calcium channels, aldosterone inhibitor and blood thinners. The idea behind every medication is to ensure that the heart muscle works at the optimum level. If medication doesn't work, a doctor might suggest procedures such as stent insertion, pacemaker implant, angioplasty and radiation therapy. If you wish to discuss about any specific problem, you can consult a Cardiologist.
3197
people found this helpful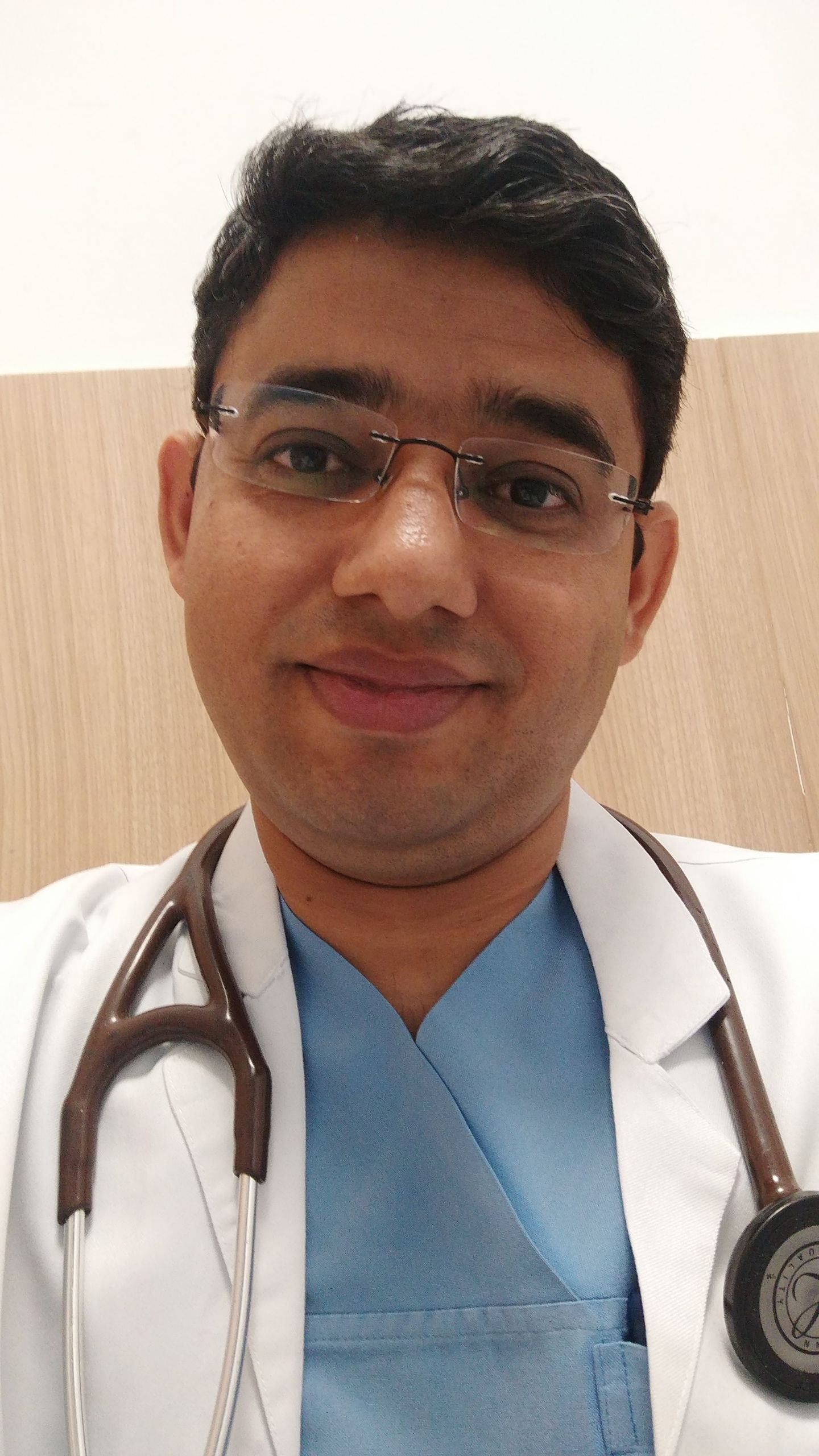 MBBS, PG Diploma in Clinical Cardiology, Fellowship in Non invasive cardiology
We all know about the heartbeat, which is produced by the opening and closing of the valves in the heart, which in turn controls our blood flow. There is a regular pattern to this beat, and when, due to various reasons, it becomes irregular, it is known as arrhythmia. Atrial fibrillation, known shortly as AFib, is one of the common types of arrhythmia.
Why AFib: The heart has an electrical impulse system, which controls the opening/closing of its valves. Due to various changes, be it lifestyle, dietary, or regular wear and tear, this electrical system is affected and so the valves do not function properly. This leads to altered rhythm, and when it happens on the right side of the heart, in the valves between the two atria, it is known as atrial fibrillation.
Signs and Symptoms: It is not something which shows up as soon as the onset happens. It is a gradual condition, and many people with AFib may go for months with no symptoms. There could be general symptoms like fatigue and headaches. Gradually, more symptoms like heart palpitations, shortness of breath, dizziness, occasional chest pain, or fainting set in. It is usually when workup for some other disease is being done.
Monitoring the pulse or heartbeat is one of the best ways to keep a check on the condition.
Types: There are different forms of it – paroxysmal, persistent, and permanent. In the first one, there are brief bursts of AFib lasting less than 7 days. With gradual progression, symptoms are more frequent and last longer, converting into persistent AFib, which lasts longer than 7 days. If the condition is longstanding and the doctor (as well as the patient) have decided not to treat it, it is permanent AFib.
Risk Factors: The chances of developing AFib increase with family history, age, obesity, smoking, hyperthyroidism, chronic lung diseases, and sleep apnea.
Living with AFib: It is a longstanding condition, and the following precautions are necessary, which are generally heart-healthy.
Quit Smoking: In addition to the multiple benefits of quitting, managing AFib is one.

Diet Changes: Change to a heart-healthy diet with whole grains, fresh fruits and vegetables, increased fish oils, reduced fat, reduced salt and sugar etc.

Work It Out: Get into an exercise regimen. Discuss with your doctor to identify and agree on the type and level of exercise. This helps manage weight and stress, both essential for controlling AFib.

Manage Alcohol Consumption: Avoid excess consumption of alcoholic beverages. Avoid them completely if they trigger symptoms.
If you have the risk factors for AFib, implementing these changes earlier than the onset of symptoms can help delay progress and reduce severity of the symptoms. If you wish to discuss about any specific problem, you can consult a Cardiologist.
3013
people found this helpful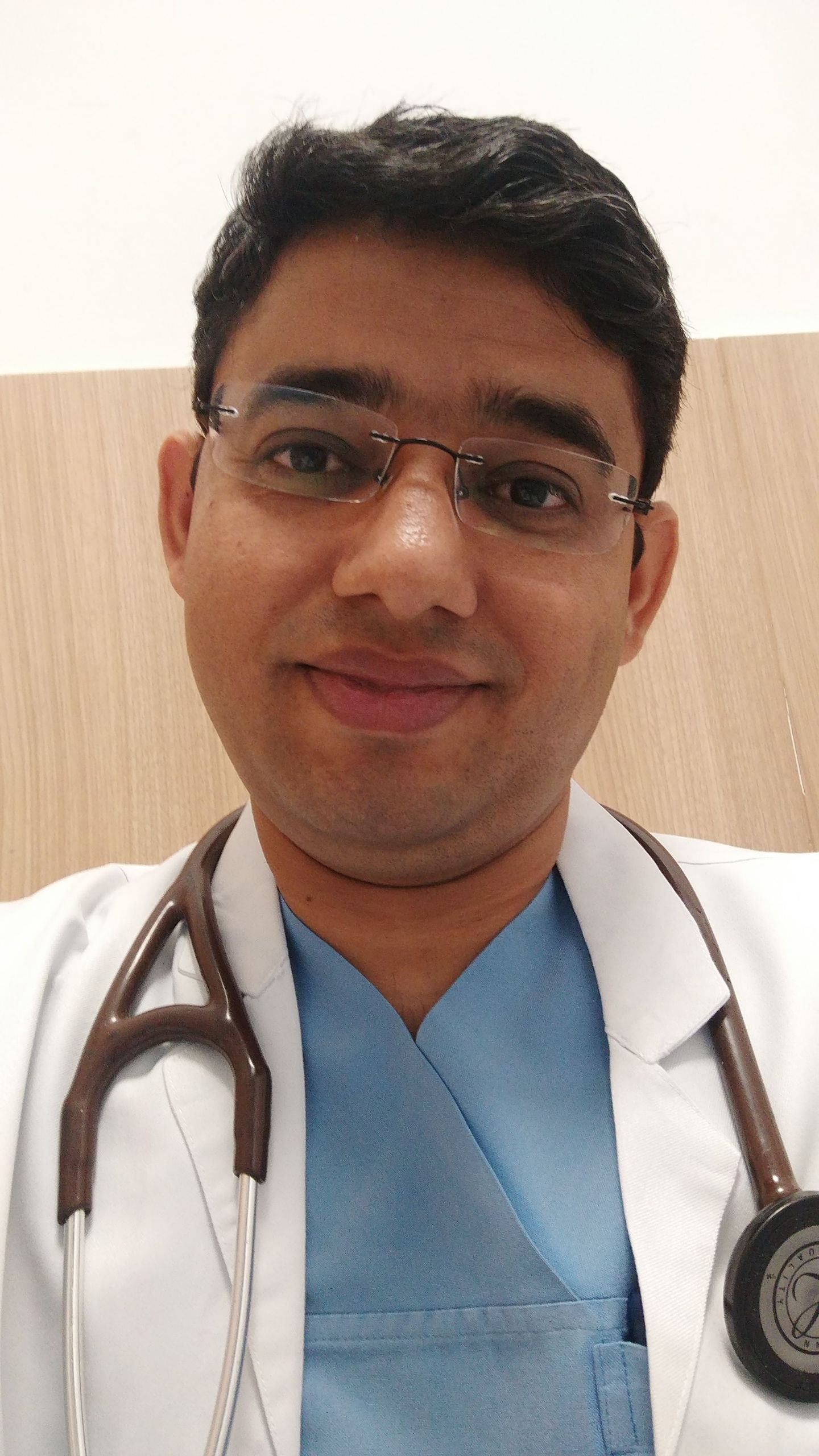 MBBS, PG Diploma in Clinical Cardiology, Fellowship in Non invasive cardiology
Some people have a sore throat which they think will go away sooner rather than later. Well, while it may not seem serious, rheumatic heart disease means that it could potentially be! But, how exactly?
A sore throat usually comes about on account of bacteria affecting the region of the throat.
Sometimes what can happen is that the same bacteria can go all the way to the heart and damage the valves of it. This is very serious as the health of a person fundamentally depends on the health of his or her heart!
When a sore throat does not seem to be getting better even after about three days go by, the first thing which is to be done is to see a doctor. This is due to the fact that delays can result in the situation getting worse. As a result of this, treatment can get more complex. And who wishes to compound their own miseries, after all?
Children who are aged between five and fifteen years of age are at risk of rheumatic heart disease. Now, while it is true that children are likely to fall sick more often than adults as their immune systems may not be all that strong, a special eye is to be kept out for rheumatic heart disease. The general symptoms which a parent should look out for are a sore throat, a cough and a fever. The tough part is that these symptoms appear which a range of other conditions!
When it comes to knowing that rheumatic heart disease is what is affecting a person, a special blood test is taken and if there is a need, an ECG and some other measures confirm rheumatic heart disease. Penicillin is a wonder drug and it is used in the treatment of rheumatic heart disease, as well. It is the general form of treatment, in fact, and people with the disease are often put on a course of injections. This means that they need to have an injection every 28 days for a month so as to make sure that there is no further damage which can affect the valves of the heart. The importance of this cannot be impressed enough.
It is unfortunate that in many cases, people only discover that they have rheumatic heart disease once they reach adulthood. The valves of the heart may be leaking or significantly damaged by the time that the discovery is made. Is it not a lot better to save oneself from this sort of situation? If you wish to discuss about any specific problem, you can consult a cardiologist.
2972
people found this helpful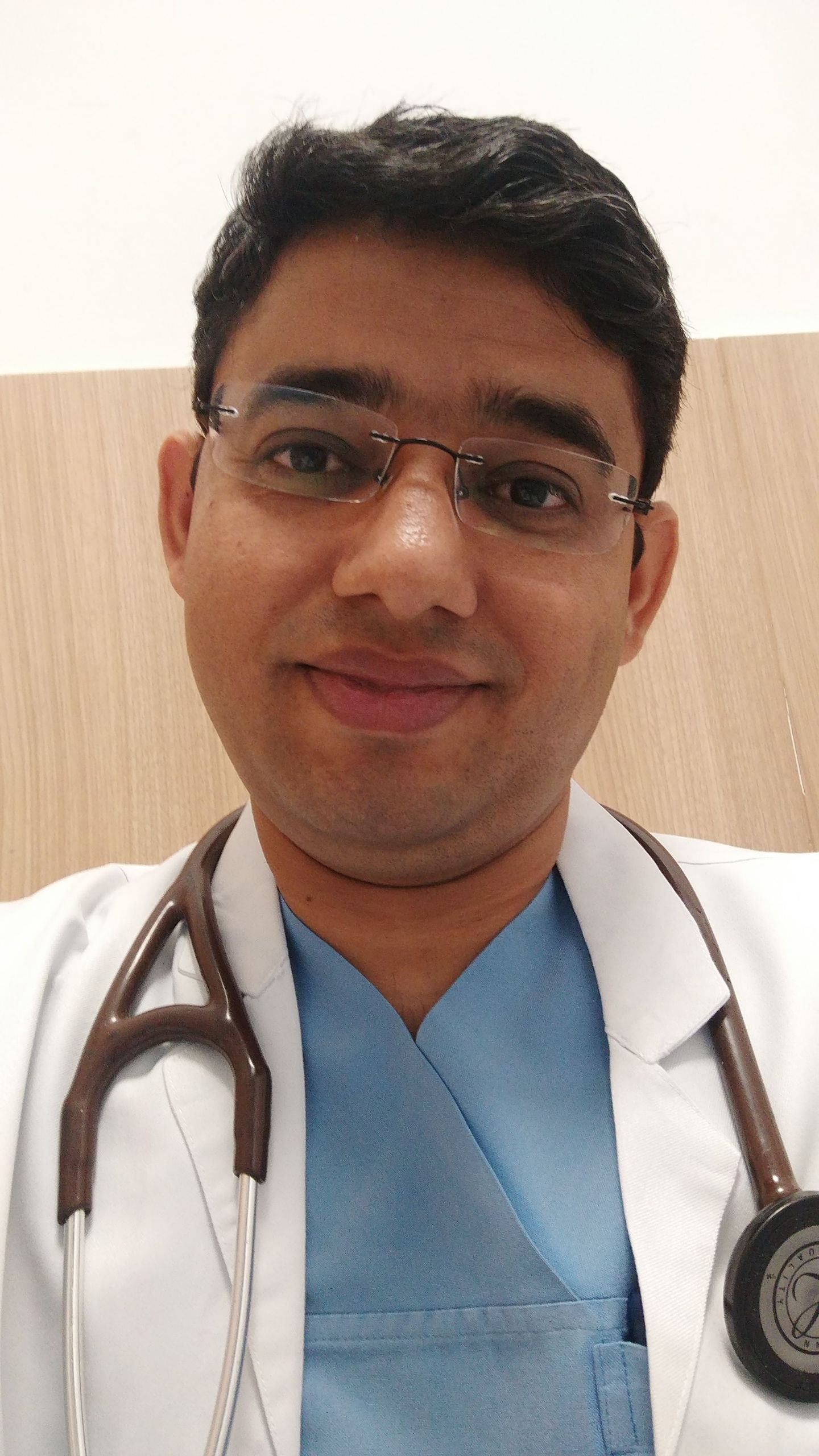 MBBS, PG Diploma in Clinical Cardiology, Fellowship in Non invasive cardiology
With recent lifestyle changes, more and more people, younger in age, are falling prey to heart attacks. While some silently suffer the attack during their sleep and never wake up, others have symptoms which they dismiss as acidity or muscular pain and ignore them. There are multiple media programs that are trying to create awareness about how to identify a heart attack. If done at the right time, there is a good chance that the person can be saved.
What is a Heart Attack?
The blood vessels gradually narrow, reducing the blood flow to the target organs. This reduces the efficiency of the target organ, and if this happens to be the heart, it is known as a heart attack. The area that should ideally receive blood does not, leading to its "death." If the damage is not severe, it can be reversed. However, if this attack happens in one of the critical areas of the heart, it can even be fatal.
Symptoms To Watch For: Very few attacks happen suddenly. Most start slowly and progress, and if identified on time, a life can be saved. The episode takes about an hour, and if you are well-versed with the symptoms, it could help identify the condition correctly and save a life. Most people use antacids and muscle relaxants to ease the situation, which does provide immediate relief, but not a proper cure.
When you suspect a person of having a heart attack, check for these signs. Very often, a heart attack is detectable and can be managed with timely intervention.
5225
people found this helpful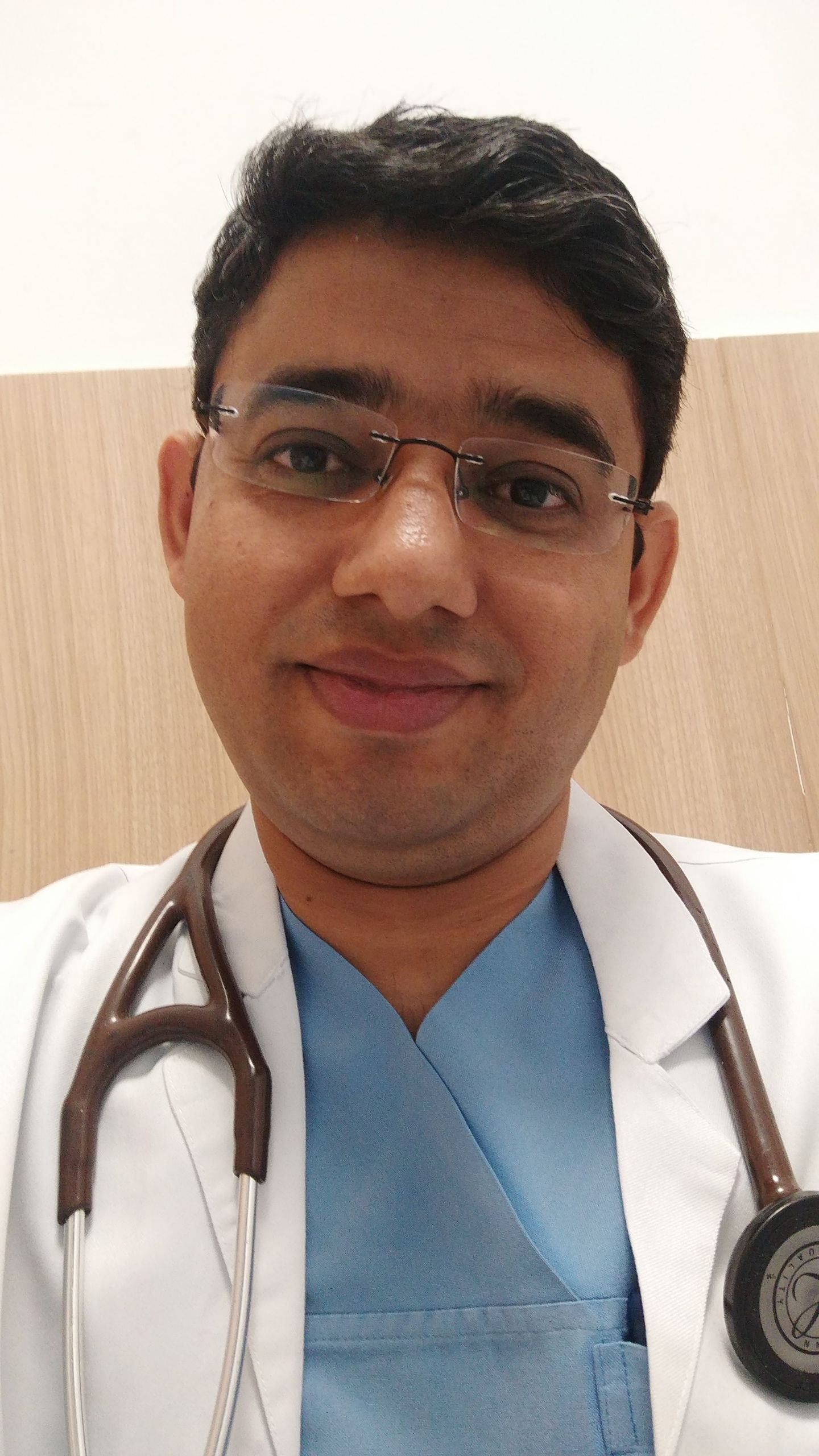 MBBS, PG Diploma in Clinical Cardiology, Fellowship in Non invasive cardiology
Sir this value is normal and hypertension is easily controlled by lifestyle changes and good diet control. It is usually a essentiall hypertension which comes from your family and another type is secondary hypertension.
3
people found this helpful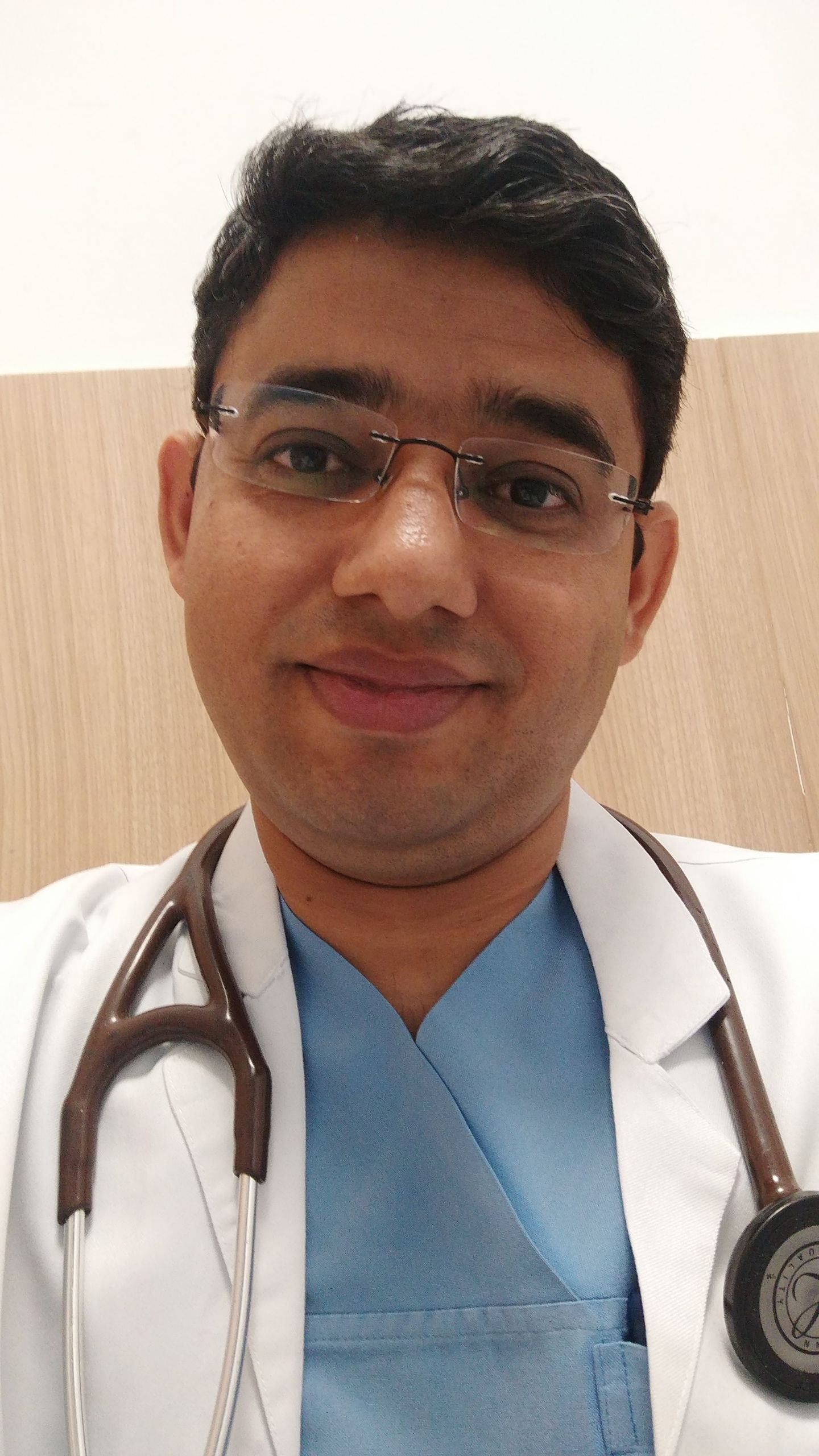 MBBS, PG Diploma in Clinical Cardiology, Fellowship in Non invasive cardiology
yes there is way to control BP like lifestyle modifications , daily 30 min excercise , low salt and spices intake . weight control and eat less fat , sugars , sweets , fried and junk food.
3
people found this helpful
View All Feed
Near By Doctors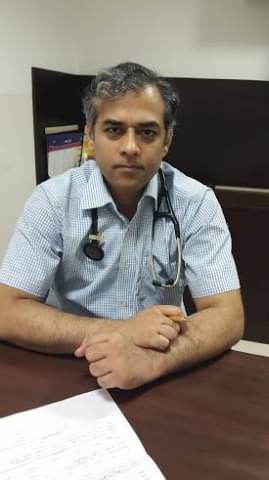 MBBS, MD - Medicine, DM - Cardiology
Cardiologist
Pinnacle Superspeciality Clinic,
Book Appointment