About
My favorite part of being a doctor is the opportunity to directly improve the health and wellbeing of my patients and to develop professional and personal relationships with them.
...more
My favorite part of being a doctor is the opportunity to directly improve the health and wellbeing of my patients and to develop professional and personal relationships with them.
Location
Photos (5)




Amenities
Parking
Credit Card
Online Appointments
Reception
Waiting Lounge
Ac Rooms
Wheel chair assistance
Network Hospital
C-1053, Block - C, Sushant Lok, Near Vyapar Kendra, Gurugram

,

Gurgaon
Get Directions
Doctor in Khushansh Clinic

MS - Orthopaedics, MBBS Bachelor of Medicine and Bachelor of Surgery, PDSF(Post Doctoral Spine Fellowship), FISS (IASA Spine Fellowship)
Orthopedist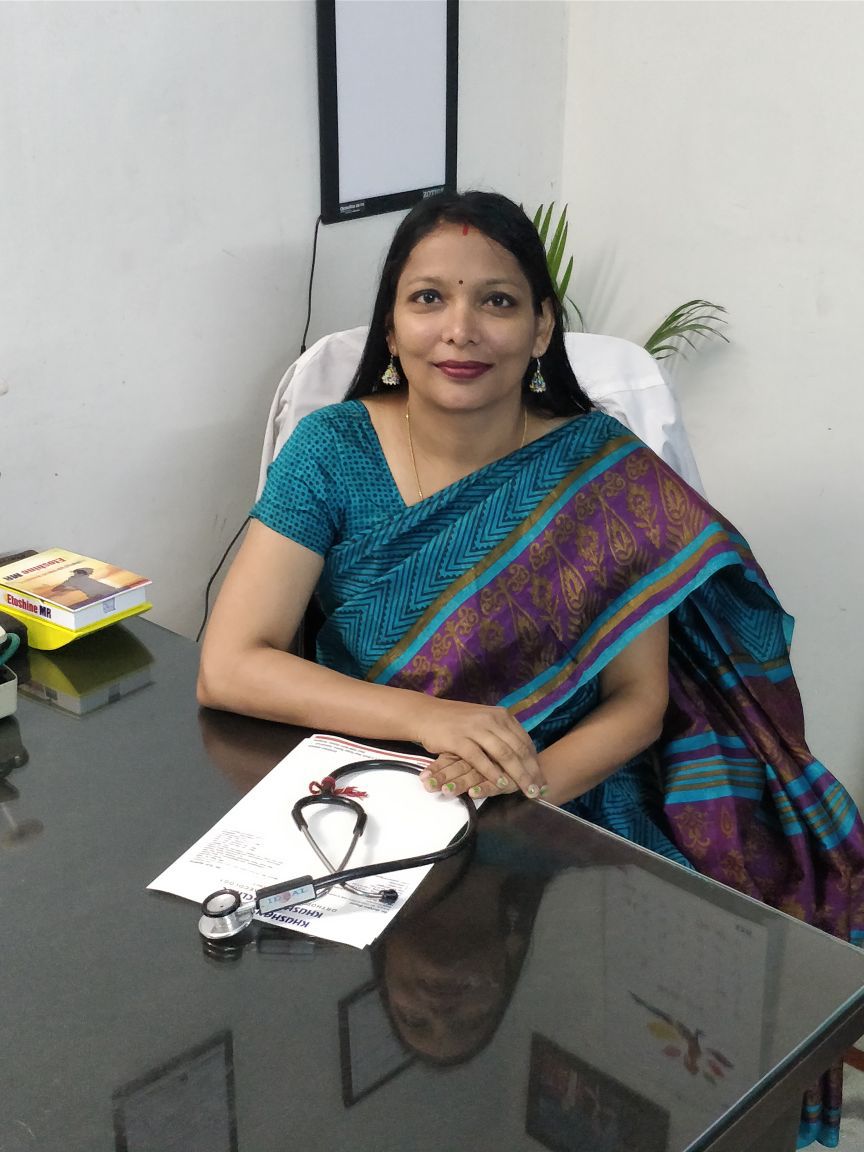 MBBS Bachelor of Medicine and Bachelor of Surgery, MD - Obstetrtics & Gynaecology
Gynaecologist
₹250 online
06:00 PM - 10:00 PM
07:00 AM - 09:00 AM
Specialities
Orthopaedics
Concentrates on efficient treatment of injuries and problems of the musculoskeletal system
Gynaecology
A branch of medicine reserved especially for treating female conditions of the reproductive system
Reviews
Priya
Apr 17, 2018
I found the answers provided by the Dr. Gunjan Goyal to be very helpful. Thank u doctor.. I will if again it is negative then what should I do? On 19 April it will be 1 week then I can do right.
Puja Sengupta
Jun 3, 2018
Doctor was very experienced and helpful. It was a very pleasant experience for us
Sheetal
Jun 28, 2018
Got the best treatment
Feed
Shared 3 weeks ago • Featured Tip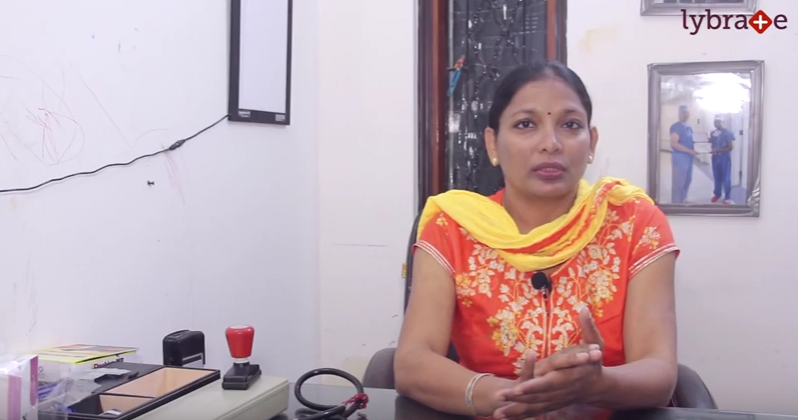 Most of the time, vaginal discharge is perfectly normal. However, if the color, smell, or consistency seems quite different than usual, especially if you also have vaginal itching or burning, you could be dealing with an infection or other condition.
4767
people found this helpful
Shared 2 months ago • Featured Tip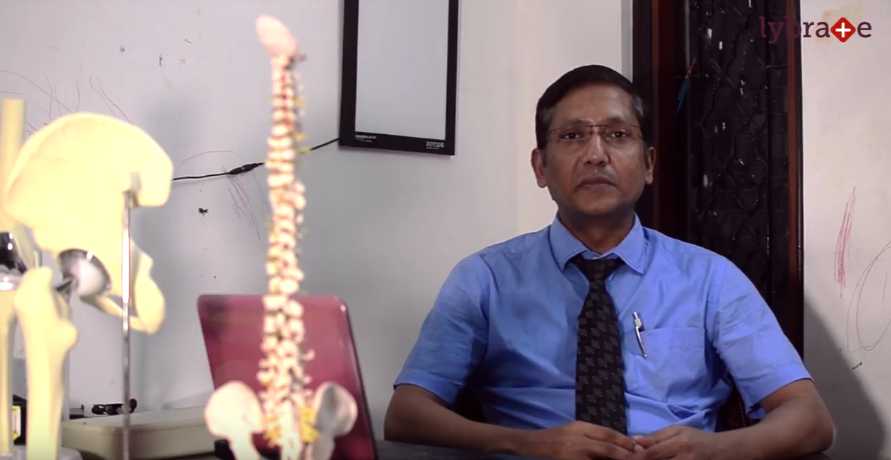 Everything that is connected with joints, bones, muscles and ligaments falls in the orthopaedic category. There are several diseases related to these body parts, such as knee problems whiplash, torn cartilages, foot pain, dislocated shoulder, etc. Injection treatment is one of the latest treatment options for treating most of the orthopaedic-related diseases. If you are suffering from any of the orthopaedic problems, you should immediately consult a doctor to get proper treatment.
4775
people found this helpful
Shared 3 months ago • Featured Tip
On a pain scale of 1 to 10, delivery pain is rated as 11. It is one of the most severe forms of pain, and for women, it is almost like a second birth after coming out from delivery. With more and more advancements, attempts are being made to ensure this discomfort is managed better and the woman has a more relaxed experience through the delivery.
It is important to identify a couple of factors when going into delivery say for example who will be there with you, where the delivery will happen, how to manage the mind and body, and if there is anything else required for a smooth delivery. Having open discussions with the doctor, close family and friends will help you prepare for it.
Read on to know some pointers.
People around you: Be careful about who is around you during the crucial hours. On one hand, ensure you have your midwives, doctors and nurses around you, who are knowledgeable and know how to handle the situation, if there is a crisis. On the other hand, have only close relatives and family members who are loving and supportive.
Read up on labor: With so much information available both online and offline, read up from reliable sources and know what to expect during labor. While there may be an information overload, the overall info should be good to go and keep you updated.
Talk about it: Whether it is the anesthesia, the needles, the instruments, blood, or injections, talk about your fears. Whether it is the doctor or your close family member, talk out your fears and see them disappear.
Be positive: Surround yourself with positive images, positive people and positive thoughts. Soothing music is another must-have in your surroundings.
Be active and occupied: For many women, keeping themselves occupied does not give time to worry about the pain. Constantly being on the move and not being confined to the home also reduces chances of pain.
Try yoga: With rhythmic breathing and mild yoga, there are higher chances that you will be better able to manage the labor pains. Talk to your doctor as to what you can safely do. The swaying, squatting, and bending required by yoga does a lot of good to your overall body. Women who do some form of exercise and yoga in particular have a higher chance of vaginal delivery and are able to manage pain better.
Warm bathing/showers: A warm bath soothes the lower back and the abdomen and can help in speeding up labor, as it helps in contractions.
Involve your partner: The gentle touches and stroking will reassure you and ensure you are better able to sail through delivery.
Happy delivery!! In case you have a concern or query you can always consult an expert & get answers to your questions!
4881
people found this helpful
Shared 3 months ago • Featured Tip
The complications and dangers associated with pregnancy often increase manifold in the case of a high-risk pregnancy. Extra medical attention is required for those mothers who are going through a high-risk pregnancy.
In order to avoid any complication which threatens your or your child's life, you have to be extra careful about the food you eat as well as the daily activities you do. Not taking care of yourself can put you and your child's health in danger. Given below are a few tips to take care of one's self during the period of a high-risk pregnancy -
Keep away From Any Sign of Danger during Pregnancy
In order to make sure that you and your child are not under any threat, you have to be careful of your health. Feeling nauseous and the urge to vomit is quite common during pregnancy, however, you need to be aware if you feel nauseous during this specific period. In case your nausea and vomiting gets out of control and interferes with your eating habits, you should seek medical attention and keep your doctor updated. You should also be aware of the stages of progress of the baby during the time of pregnancy. Make sure that the progress level is just normal and there are no abnormal changes in the baby.
Check Your Diet and Eat a Sufficient Amount

When it comes to your diet, you need to make sure that you don't eat too less or too much. High-risk pregnancies need to be dealt with a lot of care and your diet plays a major role in such cases. In any case of pregnancy the doctors suggest increasing your calorie intake by at least 300 calories. The concept of eating for two can make you gain excessive weight which may lead to other medical complications. Including calcium supplements of 1000 milligrams along with 45 mg of iron, five serving of fruits and vegetables should be considered in your daily diet.
Eating very less or being on a diet is also inadvisable during a high-risk pregnancy. A healthy amount of nutrients and calories are required for the body to function normally during such cases.
Exercising During High-Risk Pregnancies
A number of exercises are prescribed during such pregnancy cases. Kegel exercises to strengthen your vaginal muscles, doing hamstring exercises, going for a walk daily and avoiding daily chores which involve handling heavy objects are few of the recommendations.
Following these simple steps can help you keep your child's health out of danger. However, make sure to avoid taking any step on your own, without consulting your doctor first. In case you have a concern or query you can always consult an expert & get answers to your questions!
4948
people found this helpful
Shared 4 months ago • Featured Tip
C-section or Caesarean section is a surgery performed to deliver a baby. The baby is taken out from the abdomen through an incision in the abdominal wall. This surgery is performed when there is some sort of physical difficulty in natural childbirth through the vagina. Other reasons for performing a C-section are when the mother is carrying more than one baby, or the health of the baby is in danger. It could also be because of an undesirable fetal position, or when the mother is physically unable to push the baby out of the uterus.
Procedure followed in C- Section
The procedure is most often done when the mother is in her senses and awake. However, epidural or spinal anaesthesia is provided to numb the body from chest to the feet, before the surgery is performed.
An incision is made on the lower abdomen, above the pubic area. A cut is made through the uterus and amniotic sac. The baby is pulled out from this opening. The umbilical cord is cut and cleaned. The fluids are cleaned from the baby's mouth and nose. The infant's breathing rate, heart rate and other vitals are kept under observation.
Recovery from a C-section can take several weeks. The stitch wounds need to heal, including the recovery of pelvic muscles. It is important to walk around and do some very light exercises to boost the healing procedure. Doctors may prescribe painkillers in some cases and advice on effective post-operative care. Though the surgical procedure is quite safe now, with the use of highly advanced technology, there are risks that cannot be entirely ignored.
Risks associated with C-section
Infections: Any surgery has some risk of infection associated to it. In the case of a C-section, an infection can occur around the site of incision that may rapidly spread in the uterine wall and other internal pelvic organs.

Haemorrhage: Blood refuses to clot and dangerously high quantity of blood is lost in the process. In such a case, it requires immediate transfusion and intensive care.

Injuries: The mother or the baby, both have a risk of getting injured during the surgery. Although these are rare, but the infant may suffer nicks and cuts while being manually pulled out from the womb. Other organs of the mother located near the pelvis may suffer minor or major wounds.
After the C-section, the mother and child will be retained in the hospital for 2 to 3 days, under intense care and constant monitoring. It is important to exercise and take the medications as advised by the physician to prevent any complication. In case you have a concern or query you can always consult an expert & get answers to your questions!
4576
people found this helpful
Shared 5 months ago • Featured Tip
Surgery on the spine is typically performed as an open surgery. This implies that the surgery is performed by making a large incision that allows the surgeon to do the surgery while seeing the spine. However, advancements in medicine have helped surgeons operate on the spine through minimally invasive surgical techniques. This type of surgery involves making a few small incisions instead of a large incision through which the surgeon inserts specially designed instruments to operate on the spine.
Minimally invasive surgery has a number of benefits. Primary amongst these benefits is shortened recovery time. Faster healing is also associated with lesser pain. It also causes less muscle damage. Since the incisions are smaller than normal, they heal faster than a large incision. Smaller incisions also reduce the risk of infections.
There are many different types of minimally invasive surgical techniques. A minimally invasive surgery may be used to treat issues such as spinal fusion and lumbar decompression. These are typically performed only when medication and other forms of non-invasive therapy such as physical therapy have been unsuccessful. Surgery is also advised only when the surgeon can pinpoint the exact cause of the issue.
Like open surgery, minimally invasive procedures on the spine are also performed while the patient is under general anesthesia. The most common minimally invasive surgical procedure involves the use of a tubular retractor. This creates a tunnel from the incision site to the part of the spine to be operated on by pushing the muscles around instead of cutting them. The surgeon can then use the retractor to access the spine with the use of special instruments. Any bone shrapnel or disk material that must be removed can also be taken out through the retractor. Similarly, any rods or screws that need to be inserted into the spine can also be transported through the retractor. Surgeons may also use an endoscope to access the problem area in the spine.
As with any other surgical procedure, there are a few risks associated with minimally invasive surgery. Some patients may experience slight bleeding after the procedure and pain at the bone graft site. The surgery may also cause an infection which can be treated with antibiotics. Blood clots are a rare complication associated with such surgeries. If they travel up to the lungs, it could be significantly dangerous. In rare cases, the blood vessels or nerves around the surgery site can also be damaged during the surgery. In case you have a concern or query you can always consult an expert & get answers to your questions!
4591
people found this helpful
Shared 5 months ago • Featured Tip
After carrying the baby for nine months and delivering it, the next big step for the mother is to learn to breastfeed. For a woman who has had her first delivery, this could be a thing that can scare her and put her at discomfort. In addition, some mothers can also experience physical pain, which is even more worrisome.
In the initial stages of breastfeeding, it is normal to have pain as the baby and the mother have not yet identified the correct method i.e. the mother in terms of holding the baby, while the baby in terms of latch correctly to get milk. However, in most cases, the mother detaches and repositions the baby. This often helps in relieving the pain and after some repetition of this exercise, both the mother and the baby would know the correct position.
Let down reflex, also called milk ejection reflex, is set off by hormone oxitocin which is released whenever your baby feeds, it stimulates muscle cells in your breast to squeeze milk and may cause pain. Oral thrush, which is a yeast infection, in baby's mouth, can cause sore nipples and pain. The baby's oral features like a short mouth, short tongue, small chin, high palate, etc., can lead to improper suction and cause pain. However, this pain from suctioning will disappear within a couple of days. Another cause for breast pain could be engorgement. When the breasts are engorged, due to feeding after a long break, there is too much milk, which can cause pain as soon as the baby latches on. Pressing out some milk before the baby latches on can help reduce the pain. lmproper size of bra, too tight or too loose, can be a cause of breast pain.
Nipple pain, when exposed to cold weather, is another condition. This occurs due to constricted blood vessels and is known as Raynaud's phenomenon. If required, pain medication can be taken, but this type of pain usually subsides.
Allergies such as poison ivy and eczema can also lead to nipple soreness. Even topical issues like use of creams, soaps and deodorants can cause soreness. These require no intervention and minute changes would usually suffice. It is important to remember that any medication taken can reach the baby during the breastfeeding and unless absolutely essential, it is best to avoid any medication for the mother. If a baby is being fed well after the 6th month of life, teething begins and this can be a cause for pain during breastfeeding.
Treatment:
In most cases, proper breastfeeding techniques usually take care of the issue. However, if there are other issues, for instance, the child's oral features, they may require correction as they not only need to be addressed because of this problem, but also otherwise.
Using warm moist compresses is useful in soothing the pain. Empty the breast properly after feeding the baby. Try to avoid chemicals like Linolin, hydrogel, as far as possible, if applied to cracked nipples, clean it properly before feeding the baby. Applying freshly squeezed milk from the breast is another wonderful option, given its antibacterial properties. The warmth of wet tea bags may also give a soothing effect. Remember to avoid chemicals like lanolin or hydrogel, as this pain is a temporary issue and usually disappears over a period of time. In case you have a concern or query you can always consult an expert & get answers to your questions!
4354
people found this helpful
Shared 5 months ago • Featured Tip
While some couples conceive with ease, conceiving a child can be extremely difficult for others. In cases where a woman is not able to get pregnant despite having regular intercourse in tune with her biological cycle, infertility tests may be suggested to investigate the reason behind this. In most cases, these tests are suggested if a year has gone by without intercourse resulting in a pregnancy. Women may also be said to be infertile, if they cannot carry a foetus to full term.
Infertility can affect both men and women and can be triggered by a number of different reasons. In some cases, it is treatable while in others, alternative ways of having a family may need to be discussed. Hence, it is very important to understand the different types and triggers for infertility and to undergo complete infertility investigations. Some of the common types of infertility investigations are as given below.
Blood tests: A blood test of both partners is used to assess the general health of the couple and to identify any health factors that may be impeding fertility.
Tests for women:

Hysterosalpingogram: This is an X ray that can identify if a blockage or any other issue in the fallopian tubes are the cause for infertility.
Pelvic ultrasound: This is used to have a look at the anatomy of the female reproductive system and to check for fibroids.
Laparoscopy / hysteroscopy: This is used to get a clearer picture of the ovaries, uterus and other parts of the reproductive system.
Tracking cycle: Ovulation and the thickness of the uterus lining may also affect infertility, This can be diagnosed by tracking and assessing the menstrual cycle.

Tests for men

Semen analysis:This test is used to get an idea of sperm concentration, motility and the appearance of sperm in a man's semen. In some cases, the semen may not include any sperm cells. In such cases, a follow up investigation may be required to assess if sperm cells are being created in the testicles. This is known as testicular sperm aspiration or a testicular biopsy.
Sperm DNA: The DNA in sperm also plays an important role in fertility. This test is used to assess the sperm DNA integrity and to see how it may affect embryo development and chances of an on-going pregnancy.
Infertility treatment depends on the cause identified by the above tests and hence it is important for both partners to undergo complete testing. In case you have a concern or query you can always consult an expert & get answers to your questions!
4298
people found this helpful
Shared 7 months ago • Featured Tip
Arthritis is a common musculoskeletal condition that affects elderly men and women. Joint pain, stiffness and inflammation are the most common symptoms of this condition. This pain can get so bad as to affect your movement and leave you unable to do simple things like walking up stairs or even simply turning a doorknob.
Arthritis cannot be reversed but with medication and a few lifestyle changes, your quality of life can be improved.
Exercise and weight loss: Though it is difficult to do, losing weight can help relieve the pain of arthritis. This takes the pressure off your joints and increases the range of possible motions. Though exercising may be the last thing you want to do, it can help increase your flexibility and help strengthen your muscles. Aerobics, stretching and strength training are ideal for arthritic patients.
Assistive devices: Arthritis can make a person knock kneed or bow legged. Wearing unloading braces, shoe inserts or walking with a cane or shoe inserts can help redistribute your weight and take the pressure of your joints. It can also help relieve pain and prevent arthritis from worsening.
Eating right: Some types of food can worsen arthritic symptoms. This includes processed foods like white flour and sugar, yeast, chemical additives, gluten, hydrogenated and trans fats, milk products, caffeine, alcohol and tobacco. Hence, avoid consuming these foods and instead have a diet rich in fruits, vegetables, nuts and whole grain. You could also try alkaline foods like green leafy vegetables, wheatgrass and aloe vera.
Massage therapy: A massage not only de-stresses the body, but can also relieve muscle and joint pain by improving blood circulation. Massages also help break up muscular waste deposits and increase the amount of oxygen circulated in the body. This helps transport nutrients to tissues and carries toxins away. Ideally, an arthritic patient should have a massage 2-3 times a week in the beginning and at least twice a month once the condition has stabilised.
Supplements: Along with eating healthy, including a few supplements in your daily diet can also help alleviate arthritic symptoms. When it comes to rheumatic arthritis; the anti-inflammatory properties of vitamin C help fight arthritis by promoting bone and cartilage growth and reducing infection. Fish oil is rich in Omega-3 fatty acids that help reduce inflammation, Vitamin D is another supplement that helps relieve arthritic pain by helping the bones absorb calcium faster and preventing further loss of cartilage.
In case you have a concern or query you can always consult an expert & get answers to your questions!
3796
people found this helpful
Asked for female, 18 years old from Chennai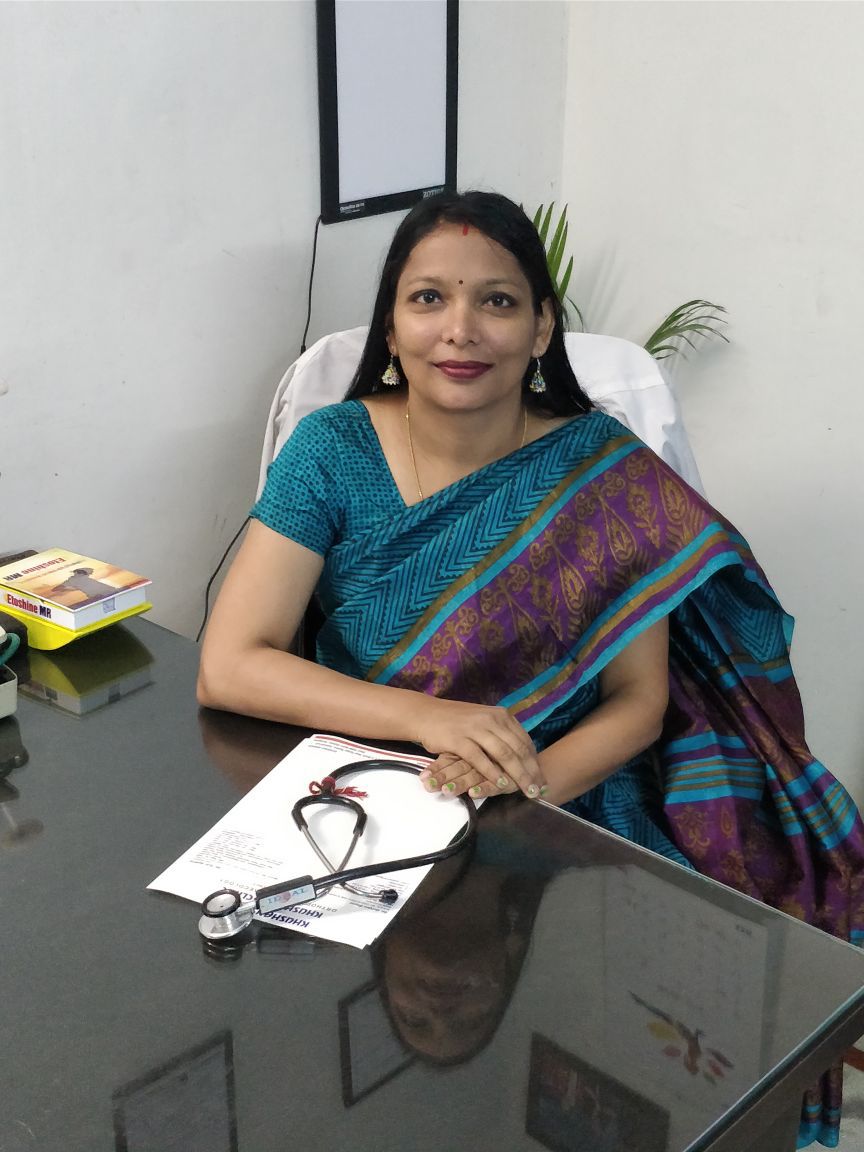 MBBS Bachelor of Medicine and Bachelor of Surgery, MD - Obstetrtics & Gynaecology
It depends on day of cycle and there is very less chances of pregnancy. Periods occasionally get irregular after taking pills.
1
person found this helpful
View All Feed