Personal Statement
My experience is coupled with genuine concern for my patients. All of my staff is dedicated to your comfort and prompt attention as well.
...more
My experience is coupled with genuine concern for my patients. All of my staff is dedicated to your comfort and prompt attention as well.
More about Dr. Gaurav Bansal
Dr. Gaurav Bansal is the best and popular General and laparoscopic Surgeon in Gurgaon. He is consultant at C K BIRLA HOSPITAL, sector 51 , Gurgaon and has his clinic named SWASTHYAM at ardee city gate no 2, sector 52, Gurgaon. He has been a successful General Surgeon for the last 12 years. He is a MBBS, MS-General Surgery, Fellow Minimal Access Surgeon ( FMAS), FIAGES. He is trained advanced laparoscopic surgeon, breast surgeon, specializes in laparoscopic gallbaldder, hernia, appendix, bowel , uterus and ovarian surgery. He is breast , ano rectal , stitch less piles surgeon, filuta, hydrocoele, vasectomy specialist. You can visit him at SWASTHYAM in Sector-52, Gurgaon. Book an appointment online with Dr. Gaurav Bansal and consult privately on Lybrate.com.

Lybrate.com has a number of highly qualified General Surgeons in India. Find the best General Surgeons online in Gurgaon.
Info
Education
MBBS - Jawaharlal Nehru Medical College, Belgaum, - 2001
MS-General Surgery - R.D. GARDI MEDICAL COLLEGE, UJJAIN, - 2009
FMAS - Galaxy Care Hospital, Pune - 2016
FIAGES - FMRI, GURGAON - 2016
Languages spoken
English
Hindi
Professional Memberships
Association of Surgeons of India
Indian Medical Association (IMA)
IAGES
Location
Book Clinic Appointment with Dr. Gaurav Bansal

1699, Lower Ground Floor, Sector 52, Gurgaon

,

Gurgaon
Get Directions




+3



Block-J, Mayfield Garden, Sector-51

,

Gurgaon
Get Directions



+6






Consult Online
Text Consult
Send multiple messages/attachments. Get first response within 6 hours.
7 days validity
•
₹300 online
Consult Now
Phone Consult
Schedule for your preferred date/time
15 minutes call duration
•
₹300 online
Consult Now
Video Consult
Schedule for your preferred date/time
15 minutes call duration
•
₹400 online
Consult Now
Services
Submit Feedback
Submit a review for Dr. Gaurav Bansal
Your feedback matters!
Write a Review
Patient Review Highlights
"Very helpful"
52 reviews
"Caring"
10 reviews
"Helped me impr..."
5 reviews
"Prompt"
4 reviews
"Professional"
6 reviews
"Thorough"
1 review
"Saved my life"
4 reviews
"Sensible"
6 reviews
"knowledgeable"
18 reviews
"Practical"
8 reviews
"Inspiring"
2 reviews
"Nurturing"
2 reviews
"Well-reasoned"
4 reviews
Reviews
Mandeep
Aug 7, 2017
Dr. Gaurav Bansal provides answers that are professional. That the answer i need no doctor even said to diagnose ,currently i dont have money in my debit card although i have in m the wallet as soon as i recharge my card i will take online consultation with you, thank you sir
Narayanan
Sep 11, 2017
I found the answers provided by the Dr. Gaurav Bansal to be practical. the shortest and sharpest and all explaining answer.....thank you.
Manuel
Nov 24, 2016
Dr. Gaurav Bansal provides answers that are helped me improve my health. Can u prescribe any fungal cream which can help me..
Sujata
Aug 7, 2017
I found the answers provided by the Dr. Gaurav Bansal to be practical. Thank you very much for the treatment n guidance
Verified
Jan 4, 2019
Profound knowledge in his specialization. Allow sufficient time for consultation and friendly too. Highly recommend.
Srikanth
Oct 27, 2017
I found the answers provided by the Dr. Gaurav Bansal to be very helpful. Thank you for your valuable advise.
Mandeep
Aug 22, 2017
I found the answers provided by the Dr. Gaurav Bansal to be knowledgeable. Very intelligent and kind hearted
Vamshi
Aug 23, 2017
Dr. Gaurav Bansal provides answers that are very helpful. Thanks. Can u tell me remedy for d problem
Rafi Plvl
Dec 9, 2016
Dr. Gaurav Bansal provides answers that are very helpful and saved my life. Thank you sir.
Lakhbeer Singh
Jan 15, 2017
Dr. Gaurav Bansal provides answers that are knowledgeable and very helpful. thanks sir
Vishnu
Nov 20, 2017
Dr. Gaurav Bansal provides answers that are very helpful. I have no prostatitis sir?
Anjan Kumar
Jul 4, 2017
I found the answers provided by the Dr. Gaurav Bansal to be very helpful. Thanku ..
Pulkit
Sep 10, 2017
I found the answers provided by the Dr. Gaurav Bansal to be very helpful. Thankful
Vijay
Jul 27, 2017
I found the answers provided by the Dr. Gaurav Bansal to be very helpful. Fine
Shashi Bhushan Prasad
Dec 3, 2016
I found the answers provided by the Dr. Gaurav Bansal to be very helpful. Good
Ashu
Feb 15, 2017
I found the answers provided by the Dr. Gaurav Bansal to be sensible. Nice
Sohail
Jan 23, 2017
Dr. Gaurav Bansal provides answers that are knowledgeable. Thnaks Dr.
Alka Mahajan
Dec 3, 2017
Gave sufficient time. Good experience.
Feed
APPENDICITIS LAPAROSCOPIC APPENDECECTOMY
APPENDICITIS is an inflammation of the appendix, a finger-shaped pouch that projects from your colon on the lower right side of your abdomen. The appendix doesn't seem to have a specific purpose. Appendicitis causes pain in lower right abdomen. However, in most people, pain begins around the navel and then moves. As inflammation worsens, appendicitis pain typically increases and eventually becomes severe. Although anyone can develop appendicitis, most often it occurs in people between the ages of 10 and 30. Standard treatment is surgical removal of the appendix.
Symptoms Signs and symptoms of appendicitis may include:
• Sudden pain that begins on the right side of the lower abdomen Sudden pain that begins around your navel and often shifts to your lower right abdomen
Pain that worsens if you cough, walk or make other jarring movements
• Low-grade fever that may worsen as the illness progresses
• Constipation or diarrhea
• Abdominal bloating
Causes
A blockage in the lining of the appendix that results in infection is the likely cause of appendicitis. The bacteria multiply rapidly, causing the appendix to become inflamed, swollen and filled with pus. If not treated promptly, the appendix can rupture.
Complications Appendicitis can cause serious complications, such as:
A ruptured appendix. A rupture spreads infection throughout your abdomen (peritonitis). Possibly life-threatening, this condition requires immediate surgery to remove the appendix and clean your abdominal cavity.
• A pocket of pus that forms in the abdomen. If your appendix bursts, you may develop a pocket of infection (abscess). In most cases, a surgeon drains the abscess by placing a tube through your abdominal wall into the abscess. The tube is left in place for two weeks, and you're given antibiotics to clear the infection. Once the infection is clear, you'll have surgery to remove the appendix. In some cases, the abscess is drained, and the appendix is removed immediately.
Diagnosis
To help diagnose appendicitis, your doctor will likely take a history of your signs and symptoms and examine your abdomen. Tests and procedures used to diagnose appendicitis include:
A physical exam to assess your pain. Your doctor may apply gentle pressure to the painful area. When the pressure is suddenly released, appendicitis pain will often feel worse, signaling that the adjacent peritoneum is inflamed. Your doctor also may look for abdominal rigidity and a tendency for you to stiffen your abdominal muscles in response to pressure over the inflamed appendix (guarding).
• Blood test. This allows your doctor to check for a high white blood cell count, which may indicate an infection.
• Urine test. Your doctor may want you to have a urinalysis to make sure that a urinary tract infection or a kidney stone isn't causing your pain.
• Imaging tests. Your doctor may also recommend an abdominal X-ray, an abdominal ultrasound or a computerized tomography (CT) scan to help confirm appendicitis or find other causes for your pain.
Treatment Appendicitis
Treatment usually involves surgery to remove the inflamed appendix. Before surgery, you may be given a dose of antibiotics to prevent infection. Surgery to remove the appendix (appendectomy) Appendectomy can be performed as open surgery using one abdominal incision about 2 to 4 inches (5 to 10 centimeters) long (laparotomy).
LAPAROSCOPIC APPENDECTOMY , surgery can be done through a few small abdominal incisions During a laparoscopic appendectomy, the surgeon inserts special surgical tools and a video camera into your abdomen to remove your appendix. In general, laparoscopic surgery allows you to RECOVER FASTER and heal with LESS PAIN and scarring. It may be better for people who are elderly or obese. But laparoscopic surgery isn't appropriate for everyone. If your appendix has ruptured and infection has spread beyond the appendix or you have an abscess, you may need an open appendectomy, which allows your surgeon to clean the abdominal cavity.
1
person found this helpful
Overview - INGUINAL HERNIA
An inguinal hernia occurs when tissue, such as part of the intestine, protrudes through a weak spot in the abdominal muscles. The resulting bulge can be painful, especially when you cough, bend over or lift a heavy object.An inguinal hernia isn't necessarily dangerous, however, it can lead to life-threatening complications. Inguinal hernia repair is a common surgical procedure.
Symptoms
A bulge in the area on either side of your pubic bone, which becomes more obvious when you're upright, especially if you cough or strain .
A burning or aching sensation at the bulge
A heavy or dragging sensation in your groin
Occasionally, pain and swelling around the testicles when the protruding intestine descends into the scrotum
You should be able to gently push the hernia back into your abdomen when you're lying down.
Incarcerated hernia
If you aren't able to push the hernia in, the contents of the hernia can be trapped (incarcerated) in the abdominal wall. An incarcerated hernia can become strangulated, which cuts off the blood flow to the tissue that's trapped. A strangulated hernia can be life-threatening if it isn't treated.
Signs and symptoms of a strangulated hernia
Sudden pain that quickly intensifies
A hernia bulge that turns red, purple or dark
Inability to move your bowels or pass gas
Signs and symptoms in children
Inguinal hernias in newborns and children result from a weakness in the abdominal wall that's present at birth. Sometimes the hernia will be visible only when an infant is crying, coughing or straining.
In an older child, a hernia is likely to be more apparent when the child coughs, strains during a bowel movement or stands for a long period.
Seek immediate medical care if a hernia bulge turns red, purple or dark.
Causes
Some inguinal hernias have no apparent cause.
Increased pressure within the abdomen
A pre-existing weak spot in the abdominal wall
Straining during bowel movements or urination
Strenuous activity
Inguinal hernias develop later in life when muscles weaken or deteriorate due to aging, strenuous physical activity or coughing that accompanies smoking.
Risk factors
Male. Men are eight times more likely to develop an inguinal hernia than are women.
Old age
Family history.
Chronic cough, such as from smoking.
Chronic constipation.
Pregnancy.
Complications
1. Pressure on surrounding tissues
Most inguinal hernias enlarge over time if not repaired surgically. In men, large hernias can extend into the scrotum, causing pain and swelling.
2. Incarcerated hernia
If the contents of the hernia become trapped in the weak point in the abdominal wall, it can obstruct the bowel, leading to severe pain, nausea, vomiting, and the inability to have a bowel movement or pass gas.
3. Strangulation
An incarcerated hernia can cut off blood flow to part of your intestine. Strangulation can lead to the death of the affected bowel tissue. A strangulated hernia is life-threatening and requires immediate surgery.
Diagnosis
A physical exam is usually all that's needed to diagnose an inguinal hernia. Your doctor will check for a bulge in the groin area.
.If the diagnosis isn't readily apparent, your doctor might order an imaging test, such as an abdominal ultrasound, CT scan or MRI.
Treatment
If your hernia is small and isn't bothering you, your doctor might recommend watchful waiting.
Enlarging or painful hernias usually require surgery to relieve discomfort and prevent serious complications.
There are two general types of hernia operations — open hernia repair and laparoscopic repair. Open hernia repair - In this procedure, which might be done with spinal anesthesia or general anesthesia, the surgeon makes an incision in your groin and pushes the protruding tissue back into your abdomen. The surgeon then sews the weakened area, often reinforcing it with a synthetic mesh (hernioplasty). The opening is then closed with stitches, staples or surgical glue.After the surgery, you'll be encouraged to move about as soon as possible, but it might be several weeks before you're able to resume normal activities.
COMPARISON OF OPEN AND LAPAROSCOPIC SURGERY
In this minimally invasive procedure, which requires general anesthesia, the surgeon operates through several small incisions in your abdomen. Gas is used to inflate your abdomen to make the internal organs easier to see.A tiny camera (laparoscope) is inserted into one incision. Guided by the camera, the surgeon inserts tiny instruments through other incisions to repair the hernia using synthetic mesh.People who have laparoscopic repair might have less discomfort and scarring after surgery and a quicker return to normal activities.
It also might be a good choice for people with hernias on both sides of the body (bilateral).
3
people found this helpful
LIFT (LIGATION OF INTERNAL FISTULA TRACT ) MININAL INVASIVE PROCEDURE FOR FISTULA IN ANO
What is Fistula in Ano?
A fistula-in-ano is an abnormal tract with an external opening in the perianal area that is communicating with the rectum or anal canal by an identifiable internal opening. Most fistulas are thought to arise as a result of cryptoglandular infection with resultantperirectal abscess.
Treatment of anal fistulas depends on their location and complexity. When considering surgery, the ultimate goal is to protect the sphincter muscle and prevent recurrence of an anal fistula.
LIFT (ligation of internal fistula tract) technique is yet another approach in treating a fistula-in-ano.
The Technique
LIFT procedure is based on secure closure of the internal opening and removal of infected cryptoglandular tissue through the intersphincteric approach. The LIFT technique is often performed for complex or deep fistulas. The procedure allows surgeon to access the fistula between the sphincter muscles and avoid cutting them.
Minimally invasive procedure for fistula in ano
Very liitle risk of incontinence
Very little risk of recurrence
Safe and effective method of treatment
No need of repeated dressing
No scarring of tissue
Early return to work
Minimal pain
Sebaceous cyst - superficail skin lumps
Sebaceous cysts are noncancerous small bumps beneath the skin. They can appear anywhere on the skin, but are most common on the face, neck and trunk.
Epidermoid cysts are slow growing and often painless, so they rarely cause problems or need treatment.
True sebaceous cysts are less common. They arise from the glands that secrete oily matter that lubricates hair and skin (sebaceous glands).
Symptoms
Epidermoid cyst signs and symptoms include:
A small, round bump under the skin, usually on the face, neck or trunk
A tiny blackhead plugging the central opening of the cyst
A thick, yellow, smelly material that sometimes drains from the cyst
Redness, swelling and tenderness in the area, if inflamed or infected
Complications
Potential complications of epidermoid cysts include:
Inflammation. An epidermoid cyst can become tender and swollen, even if it's not infected. An inflamed cyst is difficult to remove. Your doctor is likely to postpone removing it until the inflammation subsides.
Rupture. A ruptured cyst often leads to a boil-like infection that requires prompt treatment.
Infection. Cysts can become infected and painful (abscessed).
Skin cancer. In very rare cases, epidermoid cysts can lead to skin cancer.
When to see a doctor
Most epidermoid cysts don't cause problems or need treatment. See your doctor if you have one or more that:
Grows rapidly
Ruptures or becomes painful or infected
Occurs in a spot that's constantly irritated
Bothers you for cosmetic reasons
Is in an unusual location, such as a finger and toe
3
people found this helpful
A corn (or clavus, plural clavi or clavuses) is a distinctively shaped callus of dead skin that usually occurs on thin or glabrous (hairless and smooth) skin surfaces, especially on the dorsal surface of toes or fingers. They can sometimes occur on the thicker skin of the palms or bottom of the feet.
Corns form when the pressure point against the skin traces an elliptical or semi-elliptical path during the rubbing motion, the center of which is at the point of pressure, gradually widening. If there is constant stimulation of the tissue producing the corns, even after the corn is surgically removed, the skin may continue to grow as a corn.
Signs and symptoms
The hard part at the center of the corn resembles a barley seed, that is like a funnel with a broad raised top and a pointed bottom. Because of their shape, corns intensify the pressure at the tip and can cause deep tissue damage and ulceration. Hard corns are especially problematic for people with insensitive skin due to damaged nerves (e.g., in people with diabetes mellitus). The scientific name for a corn is heloma(plural helomata). A hard corn is called a heloma durum, while a soft corn is called a heloma molle.
The location of soft corns tends to differ from that of hard corns. Hard corns occur on dry, flat surfaces of skin. Soft corns (frequently found between adjacent toes) stay moist, keeping the surrounding skin soft. The corn's center is not soft, however, but indurated.
Diagnosis
To exclude other differential diagnoses, a skin biopsy may be taken.
Treatment
A popular method is to use a corn plaster, a felt ring with a core of salicylic acid that relieves pressure and erodes the hard skin. However, if an abnormal pressure source remains, the corn generally returns. If the source of any abnormal pressure is detected, this may be avoided, usually through a change to more comfortable footwear or with various types of shoe inserts or footwear with extra toe space. In extreme cases correcting gait abnormalities may be required. If no other treatment is effective, surgery may be performed.
6
people found this helpful
vasicosities cannot disappear in 5 days. wear stocking in early disease or plan surgery if advanced varicosities
Depression is a serious mental illness in which feelings of sadness and loss of interest last for weeks and interfere with daily life.
There are numerous factors that can trigger the onset of depression, including:
Actions and conditions (like threat, abuse)
Illness (such as cancer or chronic pain),
Social isolation or loneliness and
Stressful life events (such as divorce or money problems).
Depression can cause deep emotional pain both to the person experiencing it and, often, to that person's close family and friends.
There are several different types of medically recognized depression.
Major depression
Episodic Depression
Post Partum Depression
Pre and marital Depression
The most common type of depression is called major depression
It occurs when your symptoms interfere with your enjoyment of life or daily functions — including your work, sleep, and eating habits for atleast two weeks straight.
Episodic Depression
Some people experience only one episode of major depression in their life, while others may go through numerous episodes of the illness.
1
person found this helpful
View All Feed
Near By Doctors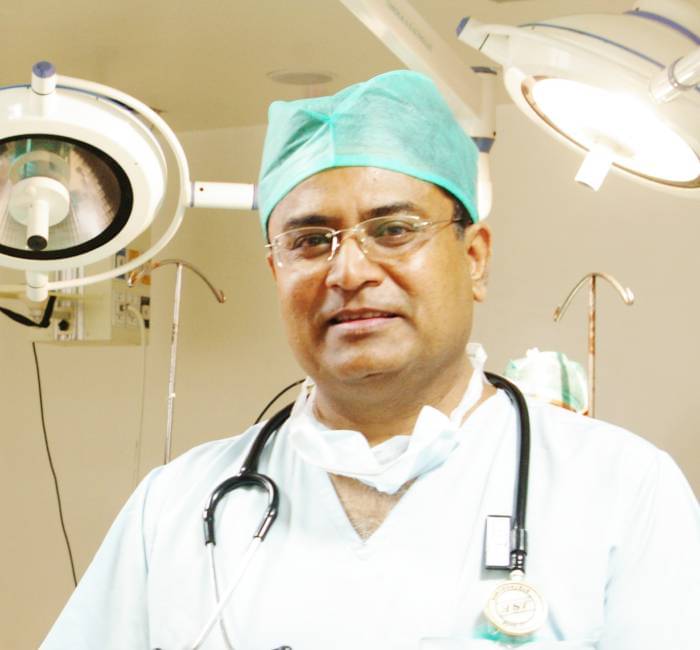 Book Appointment

MBBS Bachelor of Medicine and Bachelor of Surgery, DNB - General Surgery, MS - General Surgery
General Surgeon
Utkarsh Specialty Clinic,
Book Appointment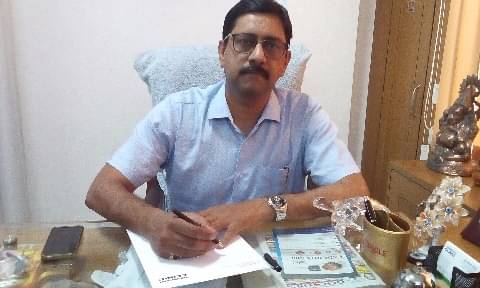 MBBS, MS - General Surgery, FRCS - General Surgery , Fellowship in Minimal Access Surgery
General Surgeon
Book Appointment