Videos (6)
View All Videos
Personal Statement
I'm a caring, skilled professional, dedicated to simplifying what is often a very complicated and confusing area of health care.
...more
I'm a caring, skilled professional, dedicated to simplifying what is often a very complicated and confusing area of health care.
More about Dr. Aman Sharma
Dr. Aman Sharma is a dermatologist with an experience of over 9 years. He completed his MBBS from Himalay Institute of Medical Sciences in 2007, Masters in Dermatology (M. Derm) in 2007 and DNB (Dermatology) in 2008 from Skin Institute and School Of Dermatology, Delhi. He has also done Fellowship in Skin and Lasers from the National Skin Centre (NSC), Singapore. Dr. Aman Sharma is also a professional member of the Delhi Medical Council. He has previously worked as a trainer for Dermatologists and Allied Physicians for Lasers with Timpac/ IIT Raw Institute in 2012 and for Ranbaxy for Dermatologists for Facial Aesthetics in 2011. Dr. Aman Sharma has also been the Guest Speaker in 2012 for Palsons for Mesotherapy. In his career experience of 9 years he has had many happily satisfied patients. You can visit Dr Aman Sharma at Sharma Clinic situated in sector 26A, Gurgaon if you experience any skin problems.
Info
Education
DNB (Dermatology) - Skin Institute & School Of Dermatology, Delhi - 2008
Fellowship in Skin & Lasers - National Skin Centre (NSC), Singapore - 2008
MBBS - Himalay Institute of Medical Science - 2007
Masters of Dermatology (M.Derm) - Skin Institute & School Of Dermatology, Delhi - 2007
Languages spoken
English
Hindi
Awards and Recognitions
Guest Speaker For Palsons For Mesotherapy - 2012
Trainer For Ranbaxy For Dermatologists For Facial Aesthetics - 2011
Trainer For Dermatologists And Allied Physicians For Lasers With Timpac /iit Raw Institute - 2012
Professional Memberships
Delhi Medical Council
Location
Book Clinic Appointment with Dr. Aman Sharma
B-9, Qutab Plaza, Dlf Phase-1

,

Gurgaon
Get Directions


Consult Online
Text Consult
Send multiple messages/attachments. Get first response within 6 hours.
7 days validity
•
₹500 online
Consult Now
Services
Submit Feedback
Submit a review for Dr. Aman Sharma
Your feedback matters!
Write a Review
Patient Review Highlights
"Very helpful"
2 reviews
"knowledgeable"
4 reviews
"Caring"
1 review
Reviews
Harika Naidu
Dec 12, 2015
I consulted him for hair as well as skin problem. He is a subject matter expert and catches the problem quickly. Being a tech geek, I was happy to see him using sophisticated softwares and recommending latest treatments to me simultaneously making me understand the condition. He also makes sure that the prescription is fully understood by the patient and given in a easy to follow manner. The treatment prescribed by him has shown results and from the very first day of consultation I got more confidence. Now I feel more comfortable with myself
Feed

DNB (Dermatology), Fellowship in Skin & Lasers, MBBS, Masters of Dermatology (M.Derm)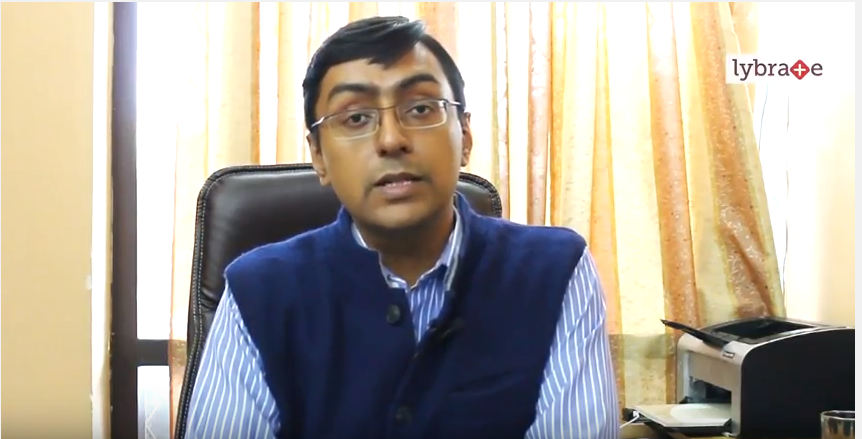 Hi, I am Dr Aman Sharma. I am practising an Aesthetic physician and I am practising the Holistic medicines. The concept of Holistic medicines is to combine all the possible approaches for disease treatment. I Holistic medicines, we truly believe that a disease on caused by a lot of factors, more than one and other than only what is visible on the surface. What we see on the surface, for example only in the skin, may be only pimples or may be the only hair loss. But hair loss, pimples, pigmentation happen on the skin are the reflection of things going wrong inside.
What happens when we get simple problems on the skin like acne or a pimple. There has to be an underlined cause. Many people say, most of us believe and we tell our patients also that it is a hormonal acne. But what is controlling the hormones? Why are some people getting more changes than others? What are the reasons for hormonal imbalance?
So we target not only the external treatments, not only with creams and gels and not taking some medicines orally but also managing the lifestyle changes. It is known according to the concept of our holistic medicines that hormones are dependent on the sleep wake cycle, type of food intake, hormones are also dependent on the amount of physical exercise and type of physical exercises we do. So all this encompasses the scope of holistic medicines. So not only the external medicines like creams, gels, oral medicines but also along focusing on eating right and breathing right. So we attempt to train all our patients to eat, live, breath right for the comprehensive treatment of the disease. So this is the concept of Holistic medicines.
Also, it is very important to understand that one thing does not help or treat in isolation. If we are focusing only on few treatments managing recurrent infections by antibiotics only, people are getting allergies every few days until the time they are taking medicines their allergies are OK. So there have to be multiple underlined causes and all of them has to be tackled. All of those are just markers many times of only inflammation in the body. We have to target that inflammation also within the body.
So manage a diet in a way which reduces the inflammation within the body. Managing our lifestyles or our daily routine which help our body and mind giving a right time to focus on the healing of the body. So, with the concept of holistic medication, every individual is treated as a separate entity. Every individual is unique and the same disease can be manifest in different ways in different individuals. So we take into account the person's body type and treat according to person's body type. So, it is very important to understand that what is the nature of the body to eat accordingly, to exercise according to the body types, to do the breathing or yoga according to the body types. Even the medicines have some influence depending on the body type, what we choose depending on person to person.
It is not difficult to find out what your body type is. It is very easy to find out the body type by login on to holisticskincare.in or contacting us via Lybrate. Or managing being our own guides we truly believe that knowledge is a cure. So, till the time we understand the disease process, what is going on in the body, a cure will be slow or cure will move away from us. It is very important to understand in depth that what is causing disease and managing it accordingly.
3796
people found this helpful

DNB (Dermatology), Fellowship in Skin & Lasers, MBBS, Masters of Dermatology (M.Derm)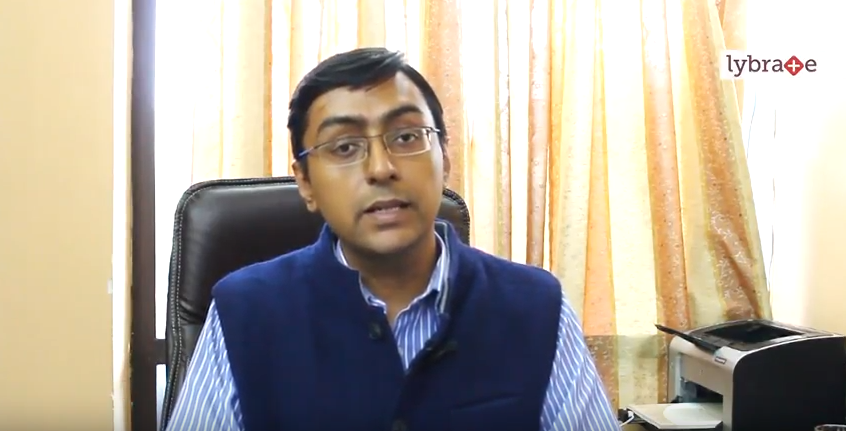 Hi, I am Dr Aman. I am a practising aesthetic physician and practising holistic medicine.
We will talk about a very common problem especially in youngsters and many times in slightly older people also. Especially these days we see this problem happening even in middle-aged women and middle-aged men. This is the problem of pimples or acne. We see a lot of impatient coming out with small pimples all over the face. Sometimes pimples happen more in the jawline area or more on the neck. Sometimes pimples happen even on the scalp or on the V of the neck. Many times pimples happen especially if it they happen at a younger age they are predominantly physiologically. There are some amount of pimples occurring on the cheek this area is more or less normally having a few simple deduction, a few times a month is considered to some extent normal but yes we need to create that simple application, a few dietary precautions usually help in taking care of the pimples and preventing recurrences. Some types of pimples tend to be very big, we tend to get big cystic acne on the side of the face or the whole face we get big boil kind of pimples on the face. Now that needs urgent attention and they can call this time scarring. It is not only important to treat pimples externally but also look at what are the underlying causes of pimples. The acne that happens on the jaw line or on the side of the face is usually hormonal acne. We should listen to our treating physician and find out the underlying hormonal problems and treat it accordingly. There is a type of acne which a lot of younger men get especially only on the forehead. Acne that happens sometimes because of the habit of smoking. Smoking it causes frontal acme so the treatment is slightly different.
There are many ways and methods of treating acne. Step one we should first focus on what we are eating. Anything that causes inflammation very spicy, very sugary foods, too much of carbohydrate, too much of bread, and biscuits, too much of tea, coffee all aggravate, may have the potential to aggravate acne. We have to rule out underlying hormonal causes. We should also rule out if there are certain medicines which are patient is taking which can cause acne. Barring this, the standard line of treatment for acne is the first step is infection and reaction control. Then we focus on a recurrence management then we also focus on cosmetic treatments. With just a few applications over a period of three to six months, we should be able to actually achieve good cosmetic improvement. Sometimes in some cases, lasers may be required also but in the concept of holistic medicine, we should look at the internal causes of acne.
We do not only treat outside we try and manage it inside out. If there are any underlying causes of acne inside the body we should bring those hormonal changes is one very important and commonly missed factor. As far as management of acne is concerned especially the first step infection part. It is very commonly seen that patients abuse antibiotics. Doctors prescribe antibiotics, and patients keep using the antibiotics on their own or some patients get hooked on to or get used to taking or applying only steroids. It is a very harmful practice must be avoided with. As far as our practice is concerned we try and manage acne with as low dose and as less duration of antibiotics as possible. Many times oral antibiotics are totally avoided. We have to take very good of protection against the jump getting resistant. Along with all the treatments, there are other certain simple herbal or home remedies that can be added to the treatment which goes a long way in managing it.
To know more about our concept of treatment you can look up for me on lybrate or read up all the unbiased information on holisticskincare.in
3226
people found this helpful

DNB (Dermatology), Fellowship in Skin & Lasers, MBBS, Masters of Dermatology (M.Derm)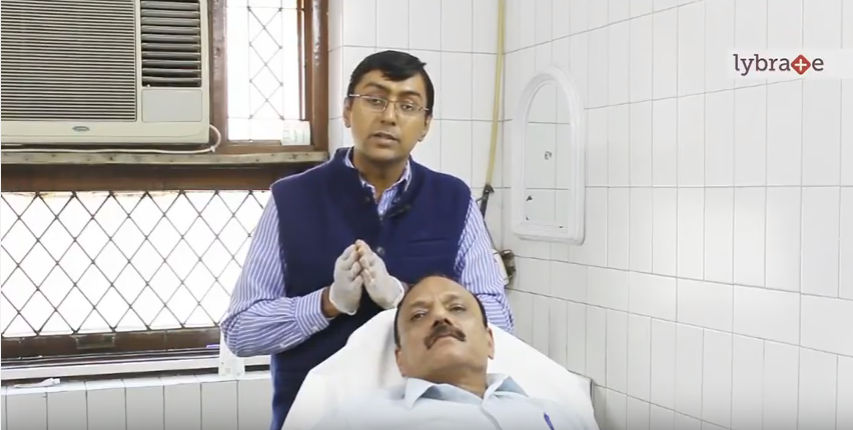 Here we just clean the area to be treated with normal alcohol and Betadine. And we are almost ready for the treatment. It takes less than a minute to complete small area. Deepak are you ready? If it is painful, please let me know, you will feel little brick kind of sensation and let us see how painful and uncomfortable it is. We are taking care only on the lines. So whatever deep lines or deep muscles are there, we will inject only in those areas. It gives the relaxing effect on the muscles. In case you are more sensitive to pain or you are feeling uncomfortable, you can always opt for a higher amount of numbing. Some of the physicians may like to mark the area before just to show you the ease of treatment. So all the lines which come up while smiling or talking will be softened. Remember they will be softened, they will not go away. Within the period of 3-4 days, you can start noticing the change here. The muscles get lighter.
Now we have done with the small area of the treatment. The patient's expressions will be reserved. You will still be able to express. The face will move normally, there will be nothing abnormal, the lines will gradually be softened. It is totally dependent on how the procedure is done. If we over do it, the expression will be frozen and it will look little hard and strange. This totally depends on the patients and the doctors and how much you want to achieve. We can have normal expressions which will look softer and better. So it is very important for the patient to discuss it clearly with the doctor. Some patients need completely frozen looks. But personally, I am very conservative while doing the treatment and recommend a smaller amount. I always tell my patients that you can always add more salt in the dish after cooking rather than putting too much salt while cooking.
Based on this, we will discuss how breathing techniques help to relax the lines in a truly holistic manner for treating the lines on the face. So here is our another patient. The concerned topic is the lines between the forehead which can easily be relaxed by a simple shot here. Not only that, along with the treatment, the reason for these are called worry lines is because of some worry underlines which causes the lines. So, lines e can take care by the shots but the worry part has to be sorted holistically. For that, we will talk about the breathing technique that we recommend patients so that the effects of the treatment lasts longer. Sometimes even without these treatments patient can benefit with just the breathing technique, the lines get significantly softer.
So let us see how it works and how simple the procedure is?
So we put one needle prick on the big muscles which cause lines. One needle prick on the muscles that hold it down. So it is not at all painful as you can hear from the patient itself. Within 6-7 days, we will start seeing the changes and we will post you a picture on the websites also.
If you want further information, you can contact me through Lybrate.
3821
people found this helpful

DNB (Dermatology), Fellowship in Skin & Lasers, MBBS, Masters of Dermatology (M.Derm)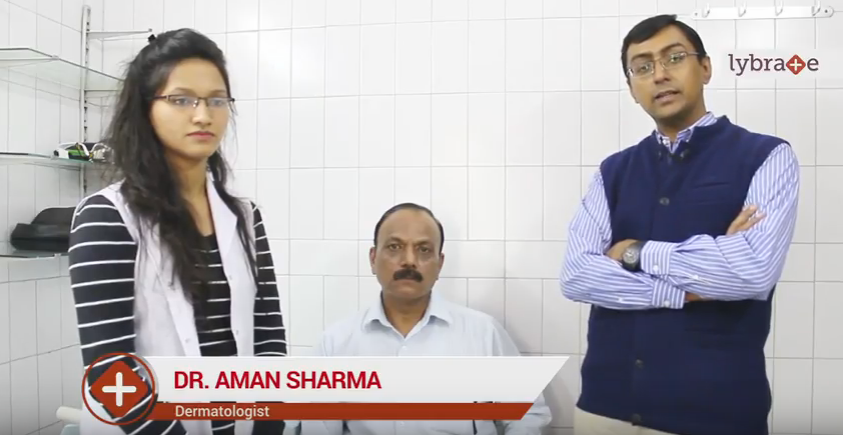 Hi, I am Dr Aman. I am practising aesthetic physician, in Delhi and Gurgaon. Today we will be taking the concept of skin ageing. The ageing related changes that we see on the face. So, it is very important to understand as to what are the changes which age gives us on the face and tackle them one by one. So it is not only important to take ageing changes externally, our concept is to take care of them in a 360-degree fashion. Whatever we can do externally and internally, so that becomes true anti ageing. So in this, whatever we do with the face externally should also reflect vice- versa. Internally also we have to do something to have the rejuvenation in the body to make the rejuvenating changes reflect on the face.
So, here we have with us a friend of ours who has gracefully been consented to be on the video today. So here we can see all the changes which age gives us. It gives the changes in colour and texture of the skin, it gives changes in lines, the fat changes on the face. The fat because of the gravity pulls down. So these are the changes which need correction, which when we correct show remarkable changes. It takes away our tired look and gives a much fresher look. All of this can be safely managed without over doing it. Sometimes there are some physicians or patients who cross the line. When you over do it, then things start to look strange.
If we have some face lifts from the sides. There are various techniques to lift the face which can make it look better. There are few pictures you can see as it is not advisable to post pictures online on a video profile. So you can see it on my website.
There are filling of the areas, improving the colour and texture of the face, goes a long way in the management of these changes. As far as skin colour and textures are concerned, that we can manage with simple basic things. Certain medicines, certain things to apply. A dermatologist and an aesthetic physician can give you lot of things which you can apply and it works very well.
Whereas the changes that we saw in the lines and wrinkles, the deep lines, the texture of the skin, the hollows on the face, all these need redressal by filling them up. So, for face lifting, we have many options. We have things like Xeomin or Botox which basically a type of protein which relaxes the muscles. We can use filling materials for which various brands are available. We can use fillers which are helpful in filling hollows of the skin and also helps in the lifting of the face.
Similarly, there are ways especially from the side of the face which help in the lifting of the sagging face.
Along with these treatments, there are many skin tightening treatments like Thermage, ul-therapy, fractional radio-frequency and thread lifts. All od these can be combined, depending on their skin type or depending on your age, as best recommended by your dermatologist.
Things like fillers, botulinum toxin, botox, they help in filling lifting. We can get V shape and a lifting kind of a look, we can get our hollows filled.
So, these are all the external treatments which we can give. So, the true inside face lifting, we will take up in the part-2.
So, now you can see the patient is ready. The procedure will hardly take few minutes. So it is just to demonstrate you that how the treatments work. After the treatment, the lines are relaxed, it will look more firmer.
3418
people found this helpful

DNB (Dermatology), Fellowship in Skin & Lasers, MBBS, Masters of Dermatology (M.Derm)
A rash is a distinct change noticeable on the skin. The change may be on the skin color or the skin texture. It might make your skin scaly, itchy, lumpy and even irritated. You might get skin rashes if you are allergic to a particular substance, or if you are under some medicine which may have a side effect. Many cosmetics may also trigger skin rashes. Certain diseases like chicken pox or measles also cause the appearance of skin rashes. In order to deal with skin rashes, here are a few things you could do and use:
1. Care at home: With a sudden outburst of rashes, wash the affected area with water and mild soap to cool it down. Make sure you don't scratch there even if it itches, as that may cause infection. You may also apply cold water to help it cool down. Avoid sunlight as much as you can, as it will aggravate the condition. Wear loose fitting clothes so that there is minimal contact of the fabric and the skin as such contact may make the rash itch. Avoid using perfumes or deodorants as even they might set of the itchy feeling. Use a mild soap while bathing.
2. Use hydrocortisone cream: Hydrocortisone cream is also known as anti-itching cream. It helps to reduce the itching and redness as well as lessen the swelling. Hydrocortisone is a mild form of corticosteroid. Make sure you don't use it if the affected part is infected or sore because then the results will be the opposite from the one you want.
3. Use calamine lotions: Calamine lotions will give you relief from the pain caused due to the skin rash. It will also relieve you of the itching and the irritation which the rash causes. It will also help ooze dry and watery discharge from the rash. If you are pregnant or lactating, consult your doctor before using calamine lotions.
4. Have antihistamine tablets: If the skin rash is due to an insect bite, then you can take antihistamine tablets for it. These tablets reduce itching and lighten the rash until it disappears.
Even when you are using any of the above medicines, make sure you are not allergic to the ingredients of the medicine as that will just cause more complications. So consult your doctor before using any medicine. If you wish to discuss any specific problem, you can consult a dermatologist.
6749
people found this helpful

DNB (Dermatology), Fellowship in Skin & Lasers, MBBS, Masters of Dermatology (M.Derm)
Breasts are integral to womanhood. They define a woman's beauty. Well grown, firmer breasts are what every woman dreams of. However, not many women are lucky enough to have the perfect shape and size of breasts. A common belief among people is that bigger the size of the breasts, the better they are. This is a big misconception. The ideal breast size is the one that is in proportion to the rest of the body. Bigger breasts do not look good on women with smaller structure and are also prone to sagging. Apart from a disproportionate figure, many women with larger breasts complain of backache, neck and shoulder pain due to the physical burden born by the upper body. Hence, the need for a medical intervention. Such women can consider breast reduction as a permanent solution to their problem.
Breast reduction or reduction mammoplasty is a procedure that reduces the size of the breasts through surgical removal of tissues, fat and skin, thereby making it ideal as per the body structure. The procedure is performed under the guidance of a trained aesthetic plastic surgeon and takes about three to five hours.
Hospital admission is usually required and a general anesthesia is given to the patient. Healing of wounds may take a few days. Breast reduction surgery also deals with issues of sagging breasts and helps them give an uplifted and firmer appearance. Another advantage of this surgery is that it can reduce the size of areola making the breasts appear younger and better.
Like any other surgery, reduction mammaplasty is not free of side effects. There are risks associated and one has to carefully weigh the risks and benefits before taking this decision. It can cause complications like excessive bleeding and adverse anesthesia reactions. Apart from this, some of the common side effects of this surgery are loss of sensation in the nipples and areola, inability to breastfeed and scarring. Sometimes, the procedure may need to be repeated in case there is a visible asymmetry in the size of both the breasts.
In general, women considering this option are overweight, have no plans to bear children in future and are suffering from heaviness and pain in upper part of the body due to larger breasts. However, many women desire to improve their appearance. Cosmetic market delivers many new gels and creams for breast reduction, claiming them to be simpler and safer than surgery, but their effectiveness is doubtful. Women looking for a more permanent solution may consider a surgical procedure. However, following the surgeon's instructions is important pre as well as post-surgery. If you are worried about the size of your breasts, do visit a plastic surgeon and discuss your options. If you wish to discuss any specific problem, you can consult a dermatologist.
6725
people found this helpful

DNB (Dermatology), Fellowship in Skin & Lasers, MBBS, Masters of Dermatology (M.Derm)
There is hardly anyone happy with their looks, especially when it comes to their hair. Those who have straight hair wish that they had curly hair. The ones with curly hair envy the ones with straight hair as they don't have to worry about brushing it all day. As such, there is a constant rush at salons to curl up straight hair and straighten up curly hair.
There are instant ways to do this, but what is important for us to understand is that this is not natural. Both pressing and curling happen with the use of artificial chemicals and extreme heat, which can be harmful for hair.
Another fad we see is people going in for these treatments by using peers as reference. It should be borne in mind that each person would react to these treatments differently, depending on the type of hair and length of hair. What worked for a friend may not necessarily work for you too. The intent is not to discourage, but to caution. Think about it, be mindful of what can possibly go wrong, and then put yourself in safe hands to get this done.
Possible Harmful Effects
Allergic Reaction: The chemicals used may possibly cause allergic reaction. So it is always advisable to do a small test before going ahead with it. Apply the chemical on your arm and wait for 24 hours. If no reaction is seen, go ahead with it. Even if that tested positive, there is a chance that the chemical can cause a delayed allergic reaction, which can happen with exposure to sun or even after a few days. Seek medical help if that happens.

Dryness: Hair straightening leaves the hair dry and devoid of its natural moisture. Avoid using the dryer as much as possible and oil the hair frequently.

Hair Fall: Using poor chemicals and improper techniques can cause hair fall, as the follicles break away from the roots.

Overall Appearance: Though curling or straightening could be a temporary move, if not done well, you are worse off than the just-unhappy feeling you had with your natural hair. This is an even bigger blow for your self-esteem and personality.
All this does not mean hair straightening and pressing should be completely avoided. The trick is to do it in moderation, use good styling products, choose a stylist carefully, and go for regular hair care. The home hair care products also should be of high-quality standards. When you see your hair not harmed, you will feel it was worth the investment. If you wish to discuss about any specific problem, you can consult a dermatologist.
6219
people found this helpful

DNB (Dermatology), Fellowship in Skin & Lasers, MBBS, Masters of Dermatology (M.Derm)
Psoriasis is a disorder which is characterized by rapid multiplication of skin cells on the skin's surface. These extra skin cells develop into silvery scales, which are often dry and itchy. It may also lead to formation of painful red patches on the skin. This disorder might produce symptoms, which flare up and reduce periodically. There is no cure for psoriasis; treatments however can make the symptoms manageable.
Symptoms
The symptoms of psoriasis include red patches on the skin and scaly and dry skin. The red patches might be itchy and one might often experience a burning sensation around the area. The joints in your body may also become stiff and swollen.
Causes
The exact cause of psoriasis has not been ascertained. The accepted theory is that psoriasis occurs when the immune system attacks the healthy skin cells. There is a type of white blood cell called the 'T cell', whose function is to combat harmful virus or bacteria in the body. With Psoriasis or any other autoimmune disorder, these T cells start attacking the healthy (skin) cells.
Overactive 'T Cells' may trigger other responses in the body, thus, leading to excess production of skin cells and white blood cells. The excess cells move to the skin surface and end up causing the red painful patches.
Treatment options to manage psoriasis
Although there's no cure for psoriasis as such, the symptoms can be controlled. The treatment options for psoriasis are:
1. Topical treatments: Topical treatments involve application of creams and lotions. They have been mentioned below:
I. Corticosteroids: Corticosteroid creams or lotions reduce the excess skin cell production, thus, reducing inflammation. They are generally not used as a long term treatment as they cause skin thinning.
II. Vitamin D analogues: A synthetic form of Vitamin D, it helps in slowing down skin cell growth.
III. Salicylic acid: This treatment is used to reduce scaling on the skin, caused due to psoriasis. It is usually administered along with other medications.
2. Light therapy: Light therapy involves using sunlight or artificial light to reduce inflammation and scaling. It helps in reducing the activity of T cells in the body.
3. Oral medications
In case of severe symptoms, oral medications are prescribed. Medications such methotrexate helps in reducing the excess production of skin cells. Cyclosporine is a drug that is used to suppress the erroneous immune system response. If you wish to discuss about any specific problem, you can consult a doctor and ask a free question.
5707
people found this helpful

DNB (Dermatology), Fellowship in Skin & Lasers, MBBS, Masters of Dermatology (M.Derm)
Every woman wishes for great legs they can flaunt in tiny shorts and skirts whenever they feel like it. The greatest impediment to this freedom, however, is unattractive spider and varicose veins that make legs lose their aesthetic value and limit women from enjoying experimenting with short outfits. Not only do these veins look unattractive on legs, but they are quite painful as well. The good news is that modern medicine has enabled doctors to use the body's own healing mechanisms to amend the problem. Doctors can now employ the use of laser treatments and injections to provide quick relief to patients. What's more, these treatments can be addressed easily in a doctor's office and require short visits, and you can walk comfortably out of the doctor's office on your own (learn more about varicose veins).

How it works
Minimally invasive laser treatments and injections are used to collapse and then shrink the affected veins. Thereafter, the veins are then absorbed into the tissue that underlay this, and will bring a clear effect such that all the visible traces will be gone. The surrounding healthy veins will then take control and restore the normal circulation of the body. While there might be some little bruising noticed, it will only last temporarily.

Options available
Today the treatments for these veins are improved and what's more, the process is much more comfortable. This is unlike the past where thick, uncomfortable, elastic compression socks were used to relieve pain and the procedures involved a surgery where veins are stripped out of the leg and patients are put under anesthetics. The options that are available today include endovenous laser ablation where a map around the abnormal vein is created with ultrasound, a catheter inserted into the vein and a laser carefully passed through the catheter generating a controlled amount of heat that will seal the vein and redirect blood to the healthy vessels. There is injection sclerotherapy where a pharmaceutical liquid is injected into the vein that will cause the vessels walls to adhere and then seal shut and the blood instantly gets directed to healthier veins while the treated vein disappears. Laser sclerotherapy is reserved for tiny superficial veins and may not get injected.

While there is no cure for varicose veins, a doctor can prescribe post treatment instructions that will minimize the chances of a patient getting the veins again. Things like managing
diet
, exercise and good lifestyle choices are among them. Also routine monitoring is the key to preventing future reoccurrences. If you wish to discuss about any specific problem, you can consult the doctor and ask a free question.
6032
people found this helpful

DNB (Dermatology), Fellowship in Skin & Lasers, MBBS, Masters of Dermatology (M.Derm)
Dear Mr Babu the reasons for hair fall usually are systemic and it is just a manifestation of something going wrong inside hair fall may also be due to a very low protein diet it may be due to vitamin D deficiency or sometimes it may be due to hormonal causes. Still the time we don't treat hair fall exactly according to the corrs the results will be sabab table but till then you can at least start with using very mild shampoo and simple hair oil like full oil and linfa-age shampoo
3
people found this helpful
View All Feed
Near By Doctors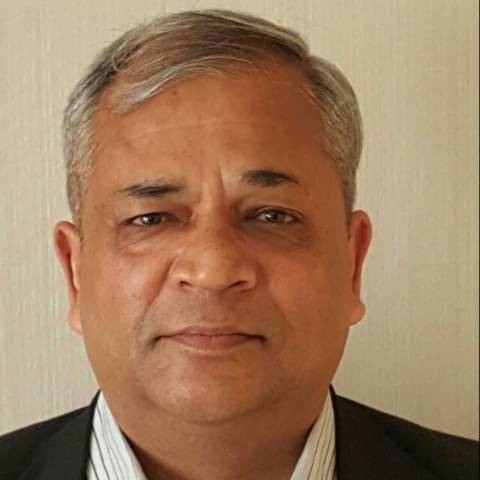 MD - Dermatology , Venereology & Leprosy, MBBS
Dermatologist
Book Appointment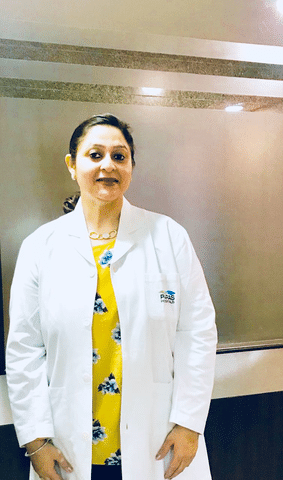 MD - Skin & VD, Internship, MBBS
Dermatologist
Book Appointment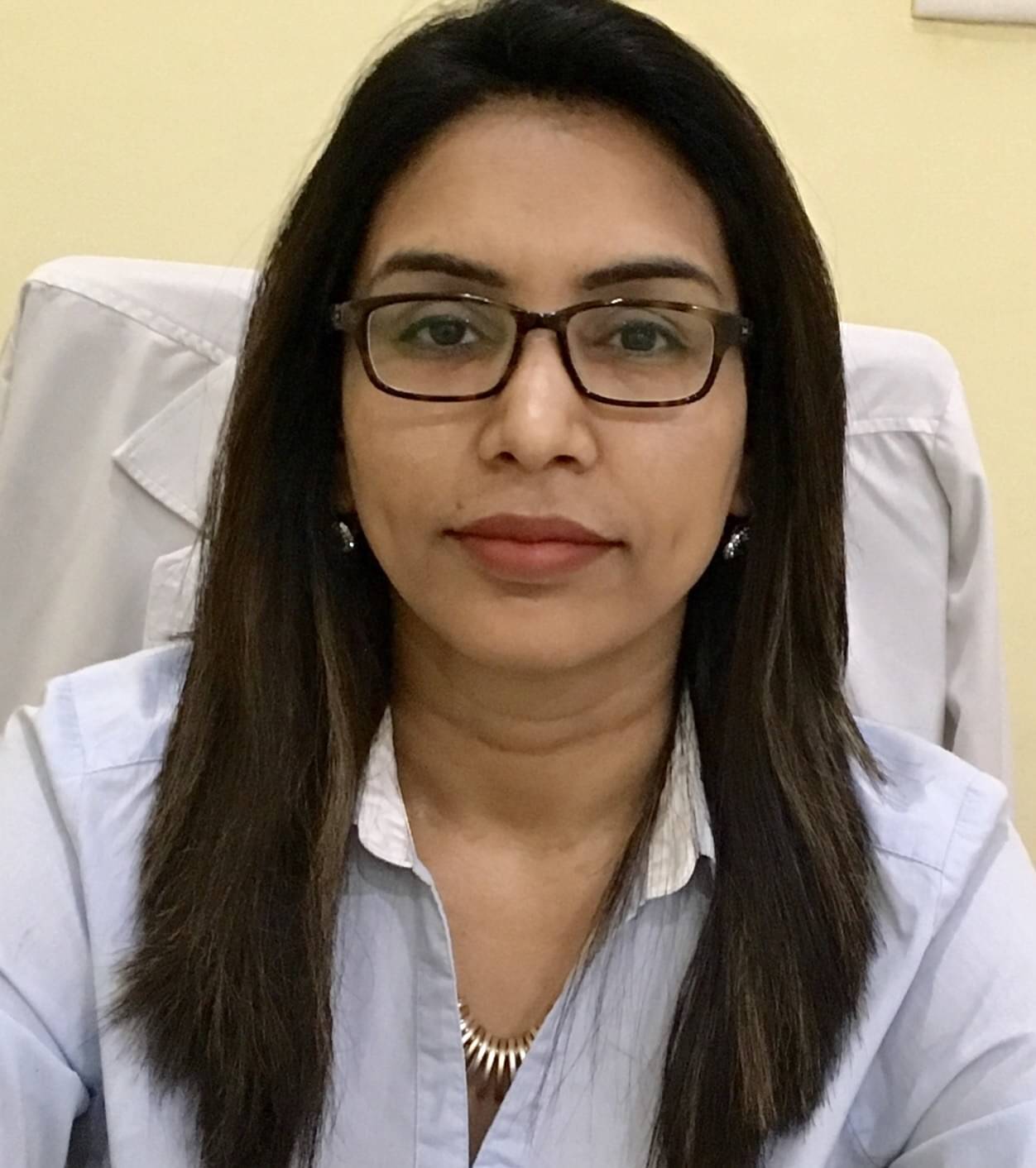 MBBS-Venereology and Leprosy, PG Diploma In Clinical Cosmetology (PGDCC) & PGDMT
Dermatologist
Skin Oasis Skin& Hair Clinic,
Book Appointment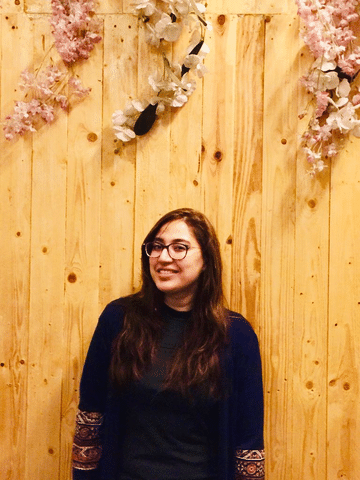 MBBS Bachelor of Medicine and Bachelor of Surgery, MD- Dermatology
Dermatologist
Book Appointment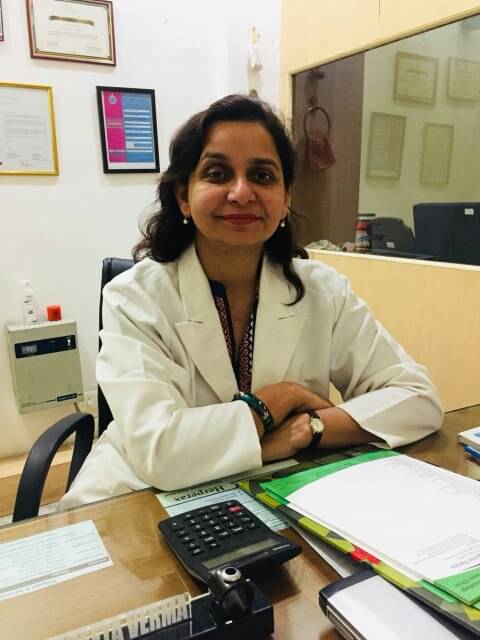 M Derm, DNB (Dermatology & Venereology) , MBBS
Dermatologist
Twacha Pal - Skin Clinic & Cosmetology Centre,
Book Appointment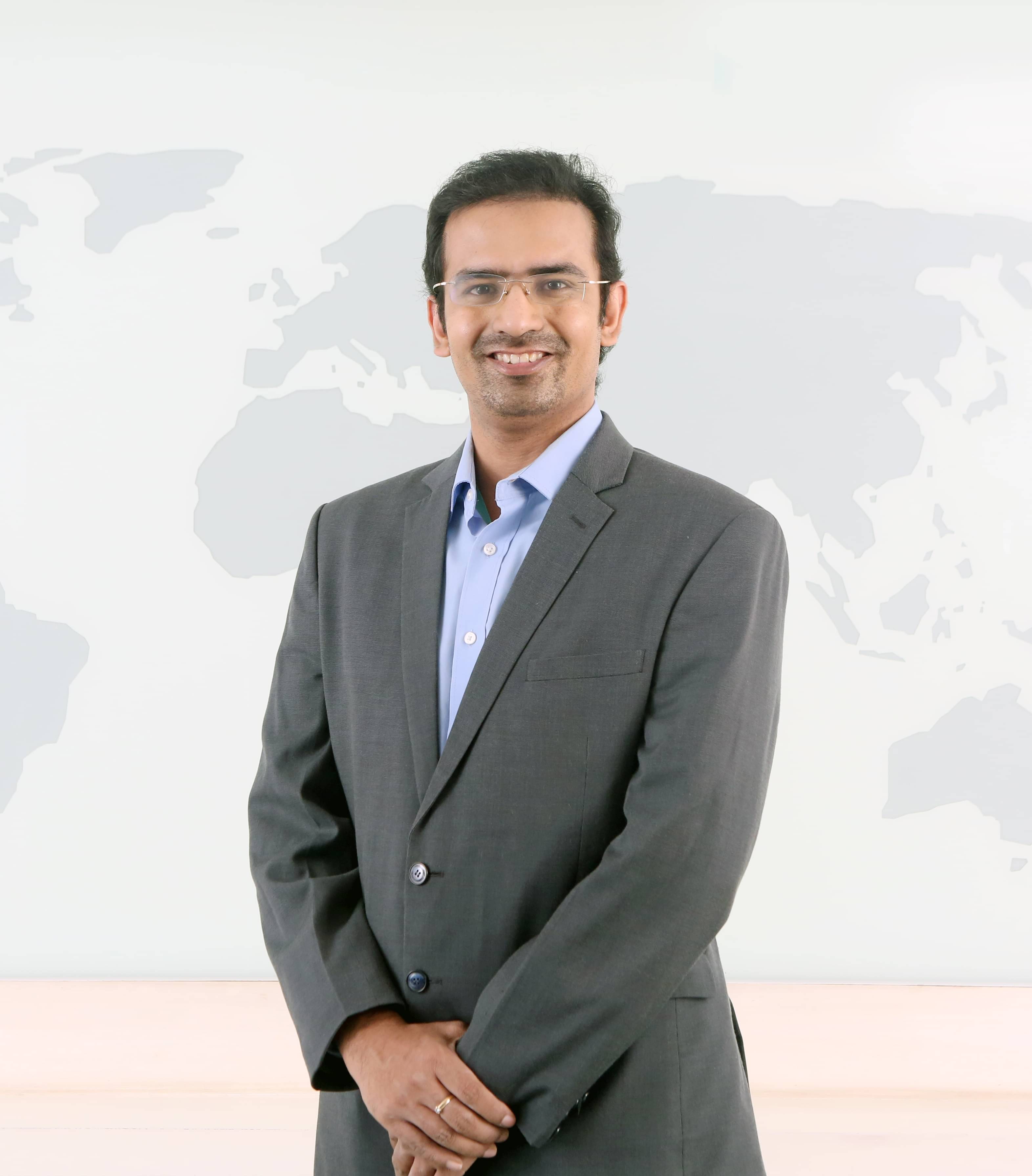 MBBS, MD - Dermatology
Dermatologist
Eugenix Hair Sciences & Eudermis Skin Sciences,
Book Appointment