About
We like to think that we are an extraordinary practice that is all about you - your potential, your comfort, your health, and your individuality. You are important to us and we strive to ...
...more
We like to think that we are an extraordinary practice that is all about you - your potential, your comfort, your health, and your individuality. You are important to us and we strive to help you in every and any way that we can.
More about The Vein Clinic, Gurgaon
The Vein Clinic, Gurgaon is known for housing experienced General Surgeons. Dr. Murali Subramaniam, a well-reputed General Surgeon, practices in Gurgaon. Visit this medical health centre for General Surgeons recommended by 95 patients.
Timings
Location
#C-715, Nirvana Courtyard, South City-II, Gurgaon
South City
Gurgaon,
Haryana

Get Directions
Doctor in The Vein Clinic, Gurgaon

Services
Submit Feedback
Submit a review for The Vein Clinic, Gurgaon
Your feedback matters!
Write a Review
Feed
Nothing posted by this doctor yet. Here are some posts by similar doctors.

MBBS, MS - General Surgery, MCh - Plastic Surgery, FRCS, Fellowship In Cosmetic Surgery
Cosmetic/Plastic Surgeon, Noida
Dermabrasion is a skin related treatment used by cosmetic surgeons and dermatologists to cure a number of ailments that may leave your skin looking less than healthy. This method basically employs a technique that removes the upper layers of your skin with the help of a rough-edged diamond wheel or a wire brush. These edges are called a burr or a fraise.
Here is everything you need to know about the procedure as well as the results that it can yield:
Areas and Conditions: The most common areas where this procedure is conducted include the face as well as the neck. It is mostly used to treat people who want to remove fine lines that form around the eyes and the mouth, as well as patients who are suffering from acne scars and other inflammation causing skin ailments as well as abrasions due to injuries.
Preparation: The procedure includes cleaning and marking the area that is being treated. This is the first step that helps in seeing exactly what needs to fixed, the extent of the damage and the intensity of the treatment to be employed. Following this process, the doctor will administer a local anaesthesia such as, Lidocaine that will numb the area before the actual treatment begins so that the patient does not undergo any discomfort. Also, with this purpose in mind, the dermatologist may also apply ice packs on the face and neck of the patient so as to make the skin even more numb and remain like that for a longer period of time. Additionally, the skin may be sprayed with a freezing cryogenic spray in order to retain the numbness and keep the skin firm enough for effective treatment. If the doctor is going to treat deeper abrasions or the entire face, then pain killers and general anaesthesia may be used.
Procedure: To begin with, a small area is exposed to the treatment at a time, rather than the entire area or face at one time. After the freezing spray is administered, the doctor may run the rotating brush or burr to remove the top layers of the skin. Gauze will be kept handy so as to stem any bleeding that may take place during the process. Finally, the area will be covered with the help of ointment and dressing.
Results: The recovery time is said to take anywhere between five to eight days. But this also depends on the severity of condition that was treated, as well as the area that was covered. Little or no pain may follow and regular cleaning will be required. To prevent re-occurrence or re-growth of the problem, follow up visits to the dermatologist will be required.
There would only be a handful of people who are happy with the way their skin looks. While acne and pimples are the concerns at a younger age, but with age the concerns shift to dark circles and pigmentation. Both light and dark pigments become worrisome, and one continuously looks for ways to manage them.
2
people found this helpful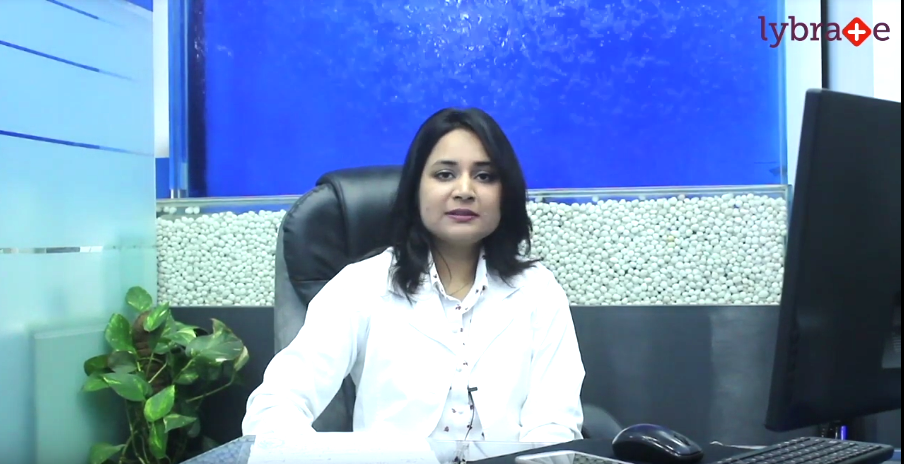 A common skin condition, which causes the discoloration of your skin in patches across the face, melasma is more of a social embarrassment and cause for distress rather than being a serious condition.
1
person found this helpful
In order to have proper information about ovarian cysts, it is essential to discuss the anatomy of ovaries. These are basically a part of the female reproductive system and are located in the lower abdomen on the two sides of the uterus. The major functions of ovaries are production of eggs, oestrogen and progesterone hormones.
So what exactly are cysts? Cysts are fluid-filled sacks, which sometimes develop on the ovaries. These are usually painless, causing no such symptom and females develop a cyst at least once every year. However, there are various kinds of ovarian cysts like the dermoid cysts and endometrioma cysts. The most common kinds of cysts are usually the functional ones. The types of follicle cysts include the following:
Follicle cyst: When the menstrual cycle starts, the egg grows in a sac, usually called follicle, which is located inside the ovary. In usual cases, the follicle breaks and the egg is released. However, there might be a case where the follicle may not break. In situations like these, the fluid present in the follicle may turn into cysts in the ovary.
Corpus leuteum: After the egg is released into the uterus, the follicle ideally dissolves. However, in case the follicle does not dissolve, the excess liquid causes the developing of little sacs and these are the other kinds of cysts.
Most of these tumors are benign (non-cancerous) and never spread beyond the ovary. Benign tumors can be treated by removing either the ovary or the part of the ovary that contains the tumor.
Malignant (cancerous) or low malignant potential ovarian tumors can spread (metastasize) to other parts of the body and can be fatal.
There are some more types of cysts as well, which are as follows:
Dermoid cyst: This is a sac-like growth, which occurs on the ovaries that can contain hair, fat or other tissues. They're a type of ovarian germ cell tumor. Usually these tumors are benign, but occasionally they can be malignant.
Endometriomas: These are those tissues, which should originally grow inside the uterus, but instead they attach themselves outside the uterus to the ovaries. This in turn results in cyst formation.
Cystadenomas: These are basically non-cancerous growths that develop on the ovary surface.
Polycystic ovary syndrome
This is a condition that some women develop, a large number of small cysts form inside the ovaries, thereby causing the ovaries to enlarge. It is important that polycystic ovarian syndrome is treated soon because if left untreated for long, it may cause infertility in women. These cysts are usually not harmful, but they can cause the following:
This is not that big a deal and can be controlled easily. Also with healthy living and eating, this condition can be brought to normal.
The prostate gland in males surrounds the urethra, through which urine and sperm are passed out of the body. Its function is to secrete a fluid, which provides nourishment to the sperm. It is about the shape of a walnut and is present between the pubic bone and the rectum.
As a man crosses 40, the prostate gland begins to increase in size due to an increase in the number of cells. This is known as hyperplasia. The condition is usually benign and therefore the name benign prostate hyperplasia (BPH). As it continues to grow, there is an increased pressure on the urethra. Therefore, there can be problems with urination. The bladder, being a muscular organ, compensates to some extent and so the problems with urination are mostly managed. If left untreated, this can continue to be a major problem and the bladder may not be able to compensate. In men who are 60-plus, BPH is very common.
Signs and symptoms
One of the initial symptoms of BPH is when the urine stream begins to grow weak.
There could also be a reduced speed of passing urine.
Men with BPH never have a feeling of complete emptying of the bladder.
On the other hand, there is also a constant difficulty in initiating a urine stream. There could be intermittent breaks in the urine stream.
The person may feel the need to strain to initiate the stream and to ensure complete emptying.
There could be dribbling of urine after passing urine.
The duration between two bathroom visits can constantly reduce, with the constant urge to urinate.
There is a constant urge to visit the bathroom, which is more common in the night. One of the most annoying features of BPH is the walking up at night to urinate, but with an inability to initiate a stream and an inability to completely empty the bladder, it leaves the person very irritated and frustrated.
There could be blood in the urine. In fact, blood in the urine accompanied by fever, chills, nausea and vomiting are indications of an emergency.
There could be blockage of urine completely, if the enlargement is quite severe.
If you are having any of these symptoms, then the doctor will first test for an enlarged prostate through a digital rectal exam. Then a test is done to check a chemical called prostate specific antigen. Increased levels of this chemical is almost always indicative of BPH. In addition, X-rays and scanning may be used to confirm diagnosis.
Treatment
Though medications are available, confirmatory treatment is through surgical removal. The procedure needs a inimum of 2 to 3 days.
Oily skin is a result of overactive sebaceous glands that produce excessive oil, thus giving the skin its characteristic greasy look. Oily skin is usually caused by a number of factors such as stress, food, genetics and hormonal changes in the body. Blackheads, whiteheads and acne are some complications that can result from skin.
It is important to take care of oily skin to prevent breakouts. Mentioned below are 8 tips to assist you in your skincare regimen:
1. Use warm water to clean your skin
Cleaning your face with warm water opens up the pores and clears the dirt from; thus removing the layer of oil on the face more effectively than cold water.
2. Face masks
You may use face masks such as sandalwood or fuller earth to get rid of the excessive oil on the skin. In addition to removing oil, it also cleans and removes impurities from the skin.
3. Limit scrubbing
You should restrict exfoliating your face 2-3 times a week as too much exfoliation may result in excessive oil production. Over scrubbing may cause the skin to lose its natural oils and turn dry.
4. Use a toner
You may apply toner on the skin regularly for its astringent properties that help in cooling and soothing the skin. It also reduces pore size which thus decreases oil production.
5. Diet
Diet plays an important role in the health of your skin, so consuming too many oily and fried foods can increase the chances of getting acne and pimples on your skin. Eat more vegetables and fruits to keep your skin healthy.
6. Stay hydrated
Drinking water regularly helps in replenishing the lost fluids from your body and it also improves overall body health.
7. Use medicated pads
To freshen up your face, use wet tissues or medicated pads to soak up the oil which shall help in freshening up your face.
8. Choose makeup wisely
It is not recommended to use heavy makeup if you have an oily skin. Instead use water based makeup that is light and oily skin friendly.

Your baby's skin requires constant care and protection because it is exposed to the ravages of pollution, dust and harmful UV rays. A healthy skin also has aesthetic benefits apart from being disease resistant.
It takes about a year for the epidermis of a baby to develop and function effectively. Once the baby turns one, the skin gets thicker and more immune to skin problems.

Here are four common skin problems found in almost every infant:
Prickly heat rashes: Prickly heat rashes are the rashes, which develop on the face, neck, back or the bottom of the baby because of heat. To deal with this situation you should try to keep the infant cool and dry (not let him/her sweat) and ensure that they wear loose and comfortable clothes made of cotton.
Seborrhea: Rashes that develop on the scalp, eyebrows, cheeks, chest, and/or neck of a newborn baby (up to 6 months), are known as seborrhea. It appears to be gruesome, but does not bother the baby. It is recommended to use mild baby shampoo and creams to get rid of the problem. If there is no improvement, see a dermatologist.
Eczema: About 20% of the babies suffer from a very itchy skin rash known as 'eczema'. The affected area of the skin may turn red, ooze pus or crust over. It can be a result of an irritation caused due to sweating in a hot weather or due to the drying up of skin in a cold weather. Some clothing, specifically wool can even trigger this skin condition in a baby. A dermatologist or a paediatrician should be consulted in order to know what should be done.
Diaper rash: Diaper rash is the development of red and inflamed skin in the area under the diaper. It is recommended to check the diaper for any wetness at regular intervals, and to change it when required. The diaper should not be too tight or left on too long. Applying a diaper rash ointment and keeping the area dry and open whenever possible can help in relieving your baby from the problem.
Stop it. Undergo glutathione therapy. Otherwise, few creams also available. Contact me by direct online consultation for treatment.
1
person found this helpful
MD - Dermatology, Venereology & Leprosy, MBBS Bachelor of Medicine and Bachelor of Surgery
You often consume a much higher amount of sugar than you should actually, as it is widely present in a very high number of foods and beverages. Research suggests that this excessive sugar consumption may ultimately be very harmful for your health - and that it may badly harm your skin. Experts believe that too much intake of sugar can make your skin look wrinkled or dull, and also lead to a host of other skin-related disorders. Here are the ways in which excessive sugar consumption affects your skin:
Causes inflammation: Inflammation, caused by excess sugar intake, can be really damaging for the body - especially because it negatively impacts your immune system, and may lead to frequent breakouts on the skins and increased chances of pimples or warts.
Increases wrinkling: Sugar's inflammatory properties not only lead to breakouts on the skin, but also cause wrinkles. Collagen, which is essential for healthy, supple skin, is broken down by sugar, which makes the skin look dehydrated and dull, also increasing the chances of premature wrinkling.
Causes imbalances in blood sugar level: Excessive sugar consumption causes irregularities in blood sugar levels by initially increasing sugar levels, which then reduces when insulin in released into your cells. It often ends up making you hungry, moody or shaky and increases stress levels leading to dull looking skin.
Leads to occurrence of acne: Increased intake of sugar results in stimulation of hormone levels which raises sebum production and in turn affects growth of skin cells. This may be reason of acne.
Are you unhappy with the results of shaving, waxing or tweezing for removing the unwanted hair from your body? You should opt for laser hair reduction for this purpose, which is considered to be much more effective than the regular methods. Laser hair reduction is a very common cosmetic procedure which is undertaken popularly.
It involves the exposure of your body hair follicles to beams of highly concentrated laser light. The pigments present in your follicles absorb this light, which results in the destruction of the hair.
Benefits of Laser Hair Removal-
Lasers are quite effective in reducing unwanted hair from areas such as the legs, face, arms, underarms and other different body parts. The various benefits of laser hair reduction include the following:
Precision: Lasers can target dark, coarse hairs selectively without causing any damage to the surrounding skin.

Speed: Every pulse of laser takes less than a fraction of a second, during which many hairs are treated together. The laser is capable of treating an area which is the size of a quarter within a second. Areas such as the upper lips take less than one minute to be treated, while large areas may require an hour.

Predictability: The results of laser hair reduction are highly predictable and most people get to have permanent hair loss after undertaking three to seven treatment sessions.
Procedure-
Your hair, which will get treated is usually trimmed to a few millimeters above your skin surface. The laser device is adjusted according to your hair colour, thickness and location.
You will be made to wear proper eye protection, depending on the type of laser being used. The outer layers of your skin are also protected using a cold gel or a cooling device. This helps the laser to penetrate your skin. After this, a full pulse light is exposed to the area concerned. After completion of the process, you will be given ice packs, cold water and anti-inflammatory creams for easing any discomfort you feel.
For a few days after a laser hair reduction session, your treated skin area may look and feel like a sunburn. You need to apply moisturisers for healing. You can wear make-up if the treatment has been undertaken on your skin. The treated hair falls out within the next month. You should wear sunscreen for preventing colour changes on your treated skin area. In people with a dark complexion, blisters are sometimes likely.
1
person found this helpful
View All Feed
Near By Clinics

Sheikh Sarai, Delhi,
Gurugram
View Clinic