About
It is important to us that you feel comfortable while visiting our office. To achieve this goal, we have staffed our office with caring people who will answer your questions and help you ...
...more
It is important to us that you feel comfortable while visiting our office. To achieve this goal, we have staffed our office with caring people who will answer your questions and help you understand your treatments.
More about Max Hospital-Gurgaon
Max Hospital-Gurgaon is known for housing experienced General Surgeons. Dr. Vinod Kumar Nigam, a well-reputed General Surgeon, practices in Gurgaon. Visit this medical health centre for General Surgeons recommended by 66 patients.
Timings
Location
B-Block, Phase-1, Sushanth Lok 1. Landmark:Near Huda Metro station & metro pillar no 190, Gurgaon
Sushant Lok I
Gurgaon,
Haryana
-
122001

Get Directions
Doctor in Max Hospital-Gurgaon

MBBS Bachelor of Medicine and Bachelor of Surgery, MS - General Surgery
General Surgeon
Services
Submit Feedback
Submit a review for Max Hospital-Gurgaon
Your feedback matters!
Write a Review
Feed
Nothing posted by this doctor yet. Here are some posts by similar doctors.

American Board of Plastic Surgery, , American Board Of General Surgery, MS - Dermatology, M.B.B.S
Cosmetic/Plastic Surgeon, Delhi
Laser Skin Tightening is a procedure that uses laser to enhance the appearance of the skin and treat minor facial flaws. This procedure is performed with the help of two types of Lasers: Ablative and Non-Ablative Laser.
Ablative laser is used to remove thin layers of skin, while a non-ablative laser is one which causes growth of collagen and tightens the skin underneath. Non-ablative laser is less invasive and requires less time to recover; although it's less effective than laser resurfacing, which is done with an ablative laser.
A laser tightening skin procedure can decrease fines lines on the face, making you look younger and giving a smooth appearance to your skin. It can also be used to treat uneven skin tone and improve your complexion, besides helping the treatment of sunburns and scars to a certain extent. This procedure is usually used to treat:
Skin damage caused by sun rays
Scars caused due to accidents, chicken pox or severe acne
Irregular or uneven skin tone or texture
Before performing the procedure a doctor is likely to check your
Medical history - Doctors cross check your current and previous medical history, including medications and medical conditions.
Physical examination - A skin test is very common prior to performing such a surgery.
After the procedure is carried out, you may encounter initial minor problems like acne, itching, swelling or redness.
You may be advised to take medications and to avoid direct exposure to sunlight. During the procedure, a highly intense beam of light is directed on the skin. This laser beam destroys the upper layer of skin and also heats the underlying layers of epithelial cells. Resultantly, it causes the collagen fibers to shrink, thereby tightening your skin and giving you a younger appearance. Post the procedure, ice packs can be used to cool down the skin.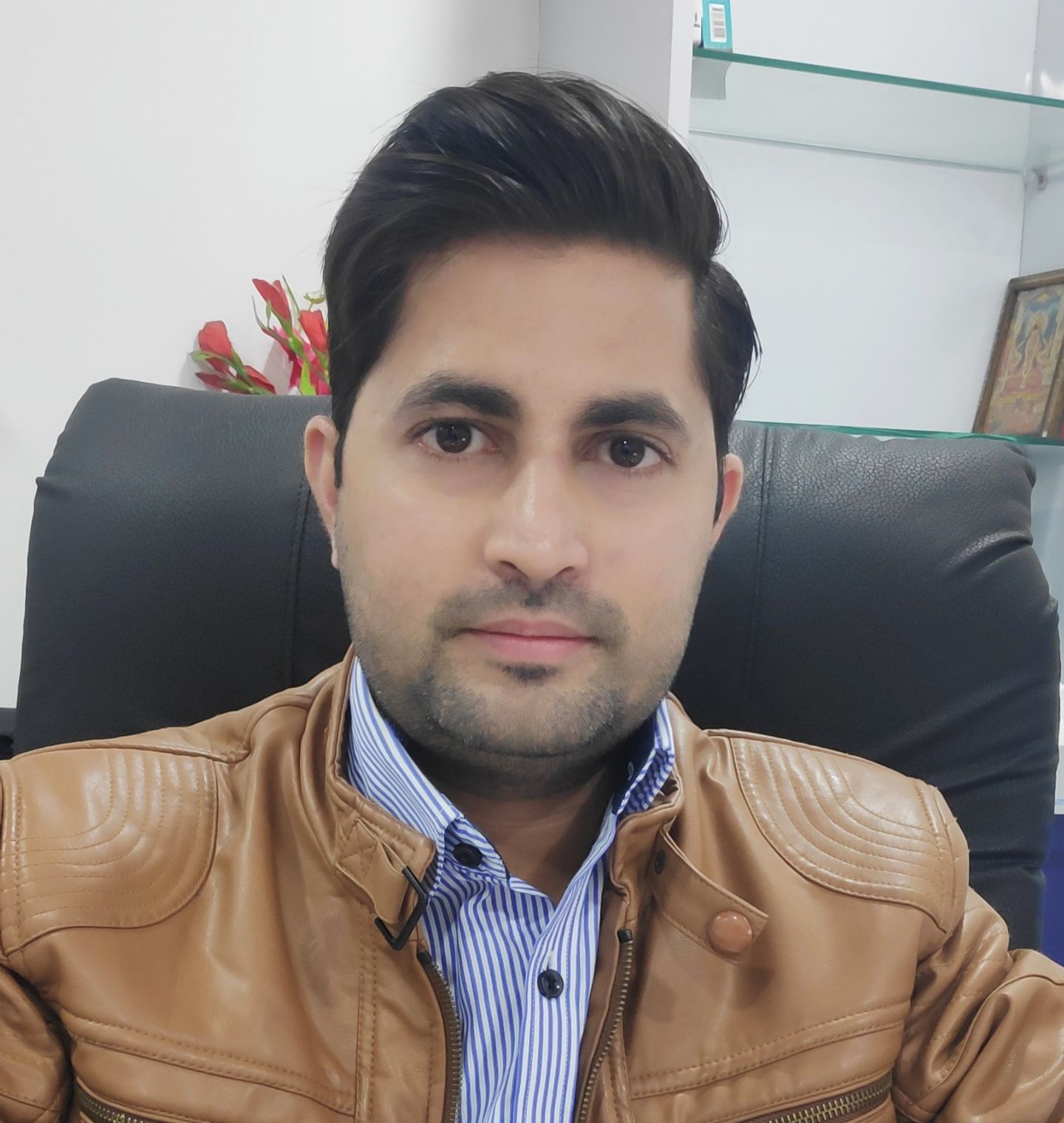 Kasturba Medical College, Manipal, Indian Institute of Aesthetic Medicine, FMC (Fellow in Med.Cosmetology)
Photostable will only prevent Sun damage but will not improve your pigmentation so you need to start a depigmenting cream while on the other hand Retino A might help little bit with scar as well as pigmentation but it's not the best option for either. Laser & microneedling would be a great option for scar treatment.
1
person found this helpful
Dear Lybrate-User, you can keep your doubts aside regarding botox as we give very little amounts and something which will relax your overworked masseter muscle and make your face look slightly slimmer. The effect lasts for 4-6 months. The effects are seen after 15 days.
1
person found this helpful

MBBS Bachelor of Medicine and Bachelor of Surgery, MS - General Surgery, Genito Urinary Surgery
if you are happy on medicine then please continue it for as long as you feel comfortable with it. once medicine is not helping you can plan for surgery. laser surgery called holep is better than turp.
1
person found this helpful
Dark circles are a pesky reality for a large section of the population today. The main culprits are sleep deprivation, which stems from stress- a menace that we all have to live with. But you can easily eliminate this problem with Platelet Rich Plasma treatment.
What causes dark circles?
When you don't get enough sleep, your blood flow is interrupted. It makes the skin underneath your eyes pallid and the blood vessels and the darker tissues under the skin become visible through the translucent skin. Fluids build up and make the darkness underneath more prominent.
What is PRP and how does it help?
Platelet Rich Plasma (PRP) treatment is an alternative to other more harmful procedures like dermal fillers, laser resurfacing or topical creams for tightening and removing the pigmentation under the eye. PRP is a regenerative procedure. The procedure is fast and simple. The doctor draws a sample of the patient's blood. The blood is then processed. The plasma, rich in platelets, is isolated and then re-injected into the orbital region of the eye. Dark circles can be the result of unhealthy skin. PRP promotes the growth and development of collagen, new cells and elastin. This leads to the formation of new and healthy skin and tissues. The whole procedure takes around two hours. And you do not need to be hospitalized for it. You can go back home as soon as the procedure is completed.
You will not see the effect of the PRP treatment as quickly as other procedures like dermal fillers as the body takes a few days to absorb the new material. You can see results only after at least three sessions spaced out by two to three months.
In most people, this procedure is an absolute success because it completely eliminates dark circles. But the extent of the success depends on how well your body reacts to the therapy. It's not just dark circles that PRP cures, it also takes care of other signs of ageing like fine lines or wrinkles. So, with one procedure provides treatment for multiple problems.
Dark circles need not be a constant source of annoyance to you if you opt for PRP therapy. It is a non-invasive procedure that has no side effects and if you are patient, you will emerge from this treatment with pristine new skin and tissues that banish dark circles forever.
7
people found this helpful
This happens due to vitamins deficiency so increase food n vegetable in your food and after that consult to a physician.
2
people found this helpful

MBBS, Diploma In Cosmetology, Diploma In Clinical Cosmetology
Cosmetic/Plastic Surgeon, Mumbai
Lip augmentation is a restorative (cosmetic) procedure where your lips are reshaped to make them appear fuller. Cosmetic procedures are done for aesthetic improvement, but surgical lip augmentation is performed if the lips are affected by any congenital condition or tissue trauma.
Dermal fillers are mostly used to enlarge the lips. Previously, collagen was the most popular filler, but currently, due to various health reasons, doctors do not use it as often as before. Now, hyaluronic acid fillers are the most popular dermal filler.
Hyaluronic acid is naturally available in your body, especially in your neural, epithelial and connective tissues. The fillers that doctors presently use are chemically similar to hyaluronic acid. It is extremely beneficial in adding volume to your lips.

Applications of Hyaluronic acid
Hyaluronic acid fillers improve your lips' appearance by boosting their shape, structure and volume.
The effects of such fillers last approximately for six months; you would require more injections after that.
Restylane and Juvederm are the most popular hyaluronic acid fillers used currently. These also contain lidocaine in them, which is a local anaesthetic.
Hyaluronic acid fillers also include the following benefits:
The amount of filler to be injected is easily controllable, so the doctor can regulate the amount of volume to create.
The injections are given at a steady pace, so the development can be carefully monitored to achieve the desired result.
Any bump or lump caused by moving the lips too much is easier to correct.
Results last for a longer duration, but they are not permanent.
Collagen fillers required an allergy test before the procedure could begin, but that is not the case with hyaluronic fillers. Hyaluronic acid fillers are not allergens since they are made from similar substances found in the body.
Risks of lip augmentation
Like every surgical procedure, lip augmentation too has certain risks involved. Some of the contraindications (situational dangers of certain drugs or procedures) include:
Ever heard of that phrase "I can taste bile at the back of my mouth"? It is generally used to express disgust. However, in medical parlance, 'bile', the English synonym for disgust, plays an important role in the digestive system. It helps in the digestion of fats (breaks the fats down to smaller particles) and contains the waste products of the blood. Bile is secreted from the gallbladder which is a small organ (sac-shaped) present below the liver.
Gallbladder surgery is carried out to treat gallbladder related problems such as gallbladder stones. Presence of gallstones in the gallbladder can hamper bile production. The symptoms that you may experience include feeling unwell and fatigued, the color of the skin turning yellow and an intense tummy ache. The first method of treatment for gallstones is to dissolve them with the help of natural means. However, if this does not work, then gallbladder surgery is done.
Pre-surgery
A pre-surgery assessment is carried out by the doctor a few weeks prior to the surgery. A general health check and blood tests are carried out to determine the procedure of the surgery. Your concerns regarding the surgery are addressed by the doctor; he/she also advises you on how to prepare for your surgery.
Procedure
Gallbladder surgery can be performed in two ways; an open surgery or a laparoscopic surgery. The type of surgery you will undergo will depend on your tests.
Laparoscopic surgery: In this procedure, an incision is made on the belly button (naval region). Following this, two or three other incisions are made on the right side of the stomach. Carbon dioxide is then pumped into the stomach to make the abdomen inflated and a laparoscope is then inserted to see the insides of the abdomen. Through the other incisions, surgical instruments are inserted to remove the gallbladder. Once the removal procedure is completed, the carbon dioxide is pumped out and the incisions are closed.
Open surgery: In an open surgery, a larger incision (as compared to laparoscopic surgery) is made in the abdomen, right below the ribs. The gallbladder is removed using surgical instruments and then the incision is closed.
Post-surgery: In case of laparoscopic surgery, the recovery period is shorter; around two weeks. An open surgery, on the other hand, requires a longer recovery period of 6-8 weeks. You can live a normal life without the gallbladder, as the bile will then directly travel to the digestive system. Mild symptoms of diarrhea and bloating may be experienced. However, they should be temporary and subside within a few days.
Like most things in life, the uterus also has both good and bad sides to it. It is a symbol of womanhood and also carries the developing baby. The bad side is that it brings with it (and its appendages) many problems including dysfunctional uterine bleeding, endometriosis, fibroids, pelvic inflammatory disease, uterovaginal prolapse, adenomyosis, a pelvic pain of unknown origin, cancer of the uterine cavity and other obstetric complications.
Hysterectomy is one of the most commonly performed procedures and ensures complete relief from these symptoms. There are however, multiple procedures, which can be used to manage these conditions without having to resort to removal of the uterus. This can help in preventing complications from hysterectomy including prolonged recovery, infertility in women of childbearing age and loss of womanhood.
Read on to know some of the emerging conservative alternatives to hysterectomy:
Where there are fibroids, which are in the smooth muscles of the uterus and show symptoms like pain and discomfort. In these, it is advisable to go for a myomectomy. This removes only the fibroid, leaving the uterus in place. It can be done in one of the 3 ways traditional surgical process through an incision; laparoscopically through minute incisions; and then through vagina. In all these, only the fibroid is removed and sent for biopsy to confirm it is benign. It is less invasive, requires less recovery time and helps retain the uterus.
Uterine endometrial ablation
In cases of dysfunctional uterine bleeding or menorrhagia with no fibroids, the lining of the uterus could require removal. In these women, thermal balloon ablation, cryoablation, and radiofrequency ablation can be used. A small amount of extreme heat or cold or radio frequency waves are used to remove the uterine lining, thereby managing symptoms.
In women with fibroids, the feeding arteries could be cauterised to ensure blood supply is stopped so that fibroid growth is stopped. With very promising success rates, this is gaining popularity as a conservative method.
Laparoscopy and endometriosis excision
In endometriosis, where the uterine tissue is growing in areas outside the uterus, it could be removed laparoscopically after identifying the area of growth on ultrasound and laparoscopy.
Vaginal pessary
In women with uterine prolapse, the uterus drops from its normal position, pushing against the vaginal walls. This can be due to vaginal childbirth, age, smoking and obesity. Vaginal pessary is where a removable device is placed into the vagina to prevent it from falling down. It is a temporary solution, but very useful in holding the uterus in place and relieve symptoms partially or completely.
In all these, medical management (painkillers and hormone replacement), stress and weight management, quitting smoking, reducing alcohol are also essential.
View All Feed
Near By Clinics