About
Our goal is to offer our patients, and all our community the most affordable, trustworthy and professional service to ensure your best health.
...more
Our goal is to offer our patients, and all our community the most affordable, trustworthy and professional service to ensure your best health.
More about Dr Veena's Clinic
Dr Veena's Clinic is known for housing experienced Radiologists. Dr. Veena R Uberoi, a well-reputed Radiologist, practices in Gurgaon. Visit this medical health centre for Radiologists recommended by 83 patients.
Timings
Location
Gurgaon,
Haryana
-
122001

Get Directions
Doctor in Dr Veena's Clinic
DNB , MD - Radiology, MBBS Bachelor of Medicine and Bachelor of Surgery
Radiologist
Services
Submit Feedback
Submit a review for Dr Veena's Clinic
Your feedback matters!
Write a Review
Feed
Nothing posted by this doctor yet. Here are some posts by similar doctors.
The very term 'breast cancer' can send shivers down a woman's spine. The associated pain, agony, sufferings are enough to deter a person. The effectiveness of the treatment depends on the stage in which the condition is detected. Unfortunately, many women neglect and overlook the early signs, thereby delaying the treatment.
Self-awareness is vital for prevention, early detection and treatment of breast cancer. Treatment and prevention can only work when a person is alert and agile. If you notice any unusual symptoms, waste no time and consult an experienced physician at the earliest. However, prevention is always better than a cure. A few healthy habits, if practiced diligently, can go a long way to prevent and reduce the incidences of breast cancer.
A healthy body weight: Overweight and obese women are at a greater risk of suffering from breast cancer. The key to this problem is as simple as shedding off the extra kilos. Research suggests that incidences of breast cancer are slightly lower in women who maintain body weight within healthy limits. Enrich your diet with fruits and vegetables. Drink water and other healthy fluids (coconut water, fresh fruit juice,) at regular intervals.
Breastfeed for a healthy breast: Breastfeeding is important for the health of both the baby and the mother. While babies get the necessary nourishment, women who are into breastfeeding are less likely to suffer from breast cancer. Thus, all healthy lactating mothers should breastfeed their babies.
Keep the vices at bay: Severe smoking and alcohol consumption can harm your body beyond imagination, with breast cancer being one the many harmful side effects. Drinking within limits (1 drink or even less per day) is still acceptable, but anything in excess is sure to spell doom.
Some of the imaging and diagnostic tests can be harmful to your body: Repeated exposure to the radiations from CT-scan can put a woman at an increased risk of developing breast cancer. Limiting the exposure to such radiations may help to check the incidences of breast cancer.
Physically active and agile: Lack of physical exercise and an unhealthy lifestyle can wreak havoc with health complications as serious as breast cancer. It is important to keep your body physically active. Light to moderate exercise (for 30 minutes), jogging, cycling, swimming and other physical activities can work wonders for your body. Avoid stress and anxiety. Proper rest and a sound sleep are equally important.
Various research and studies suggest that women who are into hormone therapy are more susceptible to breast cancer. Such patients are often advised to avoid and replace hormone therapy with alternative treatments. However under extreme conditions (where the alternative treatments fail to produce the desired result), limiting the duration as well as the dosage of the hormone therapy may be helpful.

DNB Surgical Oncology, MS Surgery, MBBS Bachelor of Medicine and Bachelor of Surgery
We have more than 200 bones in our body and each of them is susceptible to bone cancer. However, long bones in the arms and legs are most susceptible to this condition. Bone cancer can be primary or secondary. Primary bone cancer involves uncontrolled and abnormal cell division within the bones while secondary bone cancer refers to cancer that originated somewhere else in the body and later spread to the bones.
While children and adults are equally at risk for primary bone cancer, adults and elderly people are more susceptible to secondary bone cancer. If diagnosed early enough, bone cancer can be treated and even cured with surgery, chemotherapy or radiation.
Hence it is essential to recognize the signs and symptoms of bone cancer. Here's what you should look out for:
Pain in Bones: Pain is one the primary symptoms of bone cancer. As the tumour grows larger, this pain can become more intense. In its early stages, the pain may be experienced as a dull ache inside the bone or the affected part of the body. It may also increase or decrease according to your activity level or may be experienced only at night. However, not all bone pains signify 'cancer' as this is also a symptom associated with osteoporosis.
Swelling: In some cases, the abnormal growth of bone cells can result in the formation of a lump of mass that may be felt through the skin. In other cases, the affected area may also show signs of swelling.
Breaking of the Bone: Cancer can weaken the bones and make them more brittle. This may make the bones more susceptible to fractures. A bone breaking in an area that has been painful or sore for a long period of time may be a sign of cancer. This is known as a pathologic fracture.
Reduced Flexibility: If the tumour is located near a joint, it may affect the range of movements possible and make simple actions uncomfortable. For example, a tumour around the knee may make walking and climbing stairs a painful exercise.
Other symptoms to look out for are sudden and drastic weight loss, tiredness, excessive sweating at night, fever and difficulty breathing in case cancer has spread to other organs. Since many of these symptoms are common to other medical disorders, you should consult a doctor immediately if you notice any of them.
A physical examination and a couple of tests along with a biopsy will be required to confirm a diagnosis of bone cancer.
Treatment:
When the patient is diagnosed with bone cancer, the expert oncologists go for chemotherapy and limb salvage surgery to treat it. Even in case of extremity bone sarcoma, these treatment options are very vital.
1 Infrared had a few mm penetration only and will not have any effect on the slipped disc 2.It can reduce the associated muscle spasm. 3 Anything in excess is not good A course may be for 7 days is advisable 4 Prolonged heat can alter your circulation ,cause BP, skin changes and burns 5 For a chronic disc problem much better therapies are available.
1
person found this helpful
Hi lybrate-user At your age it means little. Unless you have significant pain or weakness or numbness in leg/s ignore this report. Focus on maintaining a healthy active lifestyle and back exercises. Any problems feel free to revert.
1
person found this helpful
Uterine fibroids, also referred to as uterine myomas) are non-cancerous tumors that grow within the muscle tissue of the uterus. As many as 20% to 50% women between the age group of 18 to 40 suffer from the condition, but not all cases warrant treatment.
It may be as tiny as a coin or it may grow to the size of a watermelon, making people think the lady is 6/7 months pregnant! There may be one big fibroid or several small ones.
Causes
Though the exact causes are not known, family history and hormonal imbalances are said to be the main causes for the same.
Types of Uterine Fibroids
Subserosal Uterine Fibroids: Develops outside the uterus and continues to grow.
Intramural Uterine Fibroids: The most common type that lead to pregnancy like tummy. They develop within the uterus wall and continue to expand.
Submucosal Uterine Fibroids: Because these develop within the uterus lining, they are most likely to be the cause of heavy flow during periods.
Pedunculated Uterine Fibroids: These grow on the inner or outer side of a small stalk connecting to the uterus.
Common Symptoms
An enlarged uterus is the most common symptom. It is often mistaken for general weight gain or pregnancy.
Prolonged and painful menstrual cycle, that is many times irregular.
Urinary incontinence and constant urge to urinate.
Pelvic pressure.
Pressure on the bowels leading to constipation.
Pain during intercourse.
General treatment
If you find out that you have fibroids during an examination or if you visit a doctor with any of these symptoms, they will most likely ask for an ultrasound or Magnetic Resonance Imaging (MRI) which will confirm the type of fibroid and the extent of your problem. Treatment includes non-invasive-focused ultrasound surgery.
Treatment with Homeopathy
One of the best advantages of choosing Homeopathy is that it works without side effects. It addresses the issue rather than the symptom. A surgical procedure mentioned in general treatment does remove the fibroids but there is no guarantee that they won't grow back as the underlying issue of hormonal imbalance remains.
During a clinical study of the effects of Homeopathy on fibroids, 85% patients showed improvement and 48% people had complete fibroid removal. There are medicines in Homeopathy that can treat uterine fibroids, cervical fibroids and help maintain normal hormonal balance in females.

MBBS Bachelor of Medicine and Bachelor of Surgery, MD - Oncology
Collectively grouped under the Ewing sarcoma family of tumors, Ewing's sarcoma is the second most common primary bone cancer occurring predominantly in children and in adolescents. Very rarely is it experienced in adults above the age of 30.
Typically forming in the bones of the chest, pelvis, head, back or trunk and in the long bones of the arms and legs, Ewing's sarcoma is believed to originate in certain kinds of primitive cells. When it begins to affect similar kind of cells found outside the bone, it is usually called an extraosseous Ewing's sarcoma.
Causes
1. Similar to all types of Ewing tumors, Ewing's sarcoma is generally caused by an alteration in a certain cell compelling a gene named EWS found on chromosome no. 22 to move over to a DNA section on any one of the surrounding chromosomes resulting in the activation of the EWS gene.
2. While it is not a hereditary condition, it usually occurs after childbirth, but no substantial evidence has been found as to why it happens so.
Symptoms of Ewing's sarcoma may include:
1. Swelling and pain especially in the arms, legs, back, chest or pelvis
2. Swelling accompanied by joint immobility
3. A bone breaks having no apparent cause
4. Swelling which may or may not be accompanied by a warm, tingling sensation
5. Fever resulting from unknown causes
6. Lumps or bumps which do not subside over time
7. Abnormal weight loss
8. High levels of fatigue
9. Tumors which have spread over to the lungs may cause shortness of breath
10.Tumors spread over to the spine may cause weakness or even paralysis.
Because the symptoms of Ewing's sarcoma can hardly be distinguished from symptoms caused by other infections or injuries, an early diagnosis is absolutely necessary for a successive treatment.
2590
people found this helpful
The most powerful and amazing organ in our body is the brain. It differs from many other organs of our body not only by its shape, but also by its special type of cell called neurons. When these cells gets affected or dead it can never be reverted or regenerated which is the most exclusive nature found only in brain cells. The cells in other parts of our body has the capacity to regenerate (can be replaced or new one can be grown or produced), but brain cells are exception. Hence any damage to the brain, injury or trauma is really a crucial thing to be considered with utmost care.

Brain surgeries really need skill, proper training, confidence and intelligence to perform this highly complicated and risky surgery.

Purpose:
Brain surgeries are performed to:
Remove the brain tissues that are grown abnormally
Aneurysm is clipped to prevent flow of blood cliff off an aneurysm
Biopsy purpose or to remove the tumour
Make a nerve free
Drain the abnormal blood or clot collection or to drain any excessive fluid collection caused by infection.
To implant artificial electronic device as a treatment for conditions like Parkinson's disease
Types:
Biopsy: A part of brain tissue is removed for the brain or whole tumour is removed.
Craniotomy: The skull bone is opened to remove tumour, an aneurysm and drain fluid or blood from infection.
Minimally invasive endonasal endoscopic surgery: Endoscopic devices are inserted through the nose to remove the lesions or tumour.
Minimally invasive neuroendoscopy: Similar to endonasal surgery but small incision is made.
Risks:
Anaesthesia risks like breathing difficulty, allergic reaction to medications, excessive bleeding or clots and infection.
Risk related to the brain surgeries are seizures, coma, swelling of brain, infection to brain or meanings, surgical wound infection that intrudes to the brain structures, abnormal clot formation and bleeding.
General risks include muscle weakness, disturbances in memory, speech, vision, coordination, balance and other functions that are controlled by the brain.
2818
people found this helpful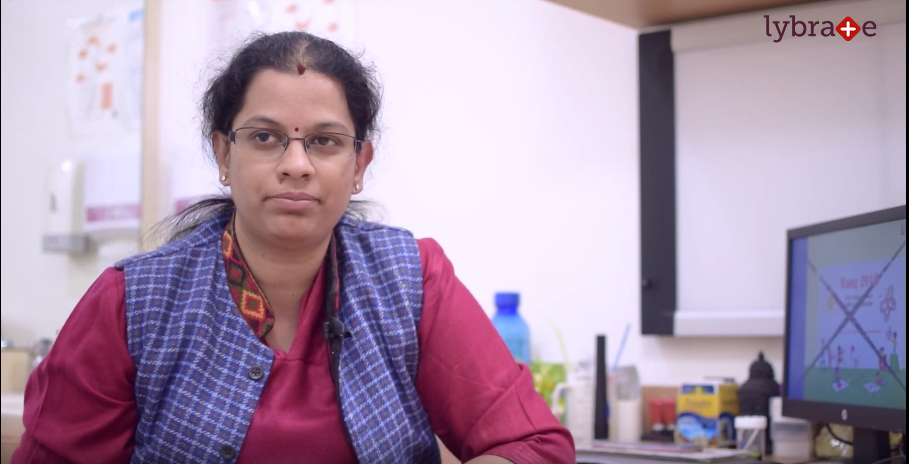 A clinical or self-breast exam involves feeling the breast for lumps or other abnormalities. A number of screening tests have been employed, including clinical and self-breast exams, mammography, genetic screening, ultrasound, and magnetic resonance imaging.
3111
people found this helpful
In case you have a diseased uterus, which makes you infertile, you can undergo a procedure known as uterus transplant or uterine transplant to get pregnant. In the process of sexual reproduction, a diseased uterus does not allow embryonic implantation. This factor is referred to as uterine factor infertility or UFI. As a result, you will not be able to get pregnant.
Who requires a uterus transplant?
This procedure involves women who have UFI and women who had their uterus removed by hysterectomy. Women who have a damaged uterus on account of an injury or infection, which does not function anymore, can also undergo a uterus transplant procedure. Women from the age of 21 to 45 are eligible for this procedure. Many women are born without having a uterus. This condition is called Mayer-Rokitansky-Küster-Hauser syndrome.
Procedure
Uterus transplantation begins with undertaking a uterus retrieval surgery on the uterus donor. The uterus, which is recovered has to be stored and transported to the location of the patient undergoing the transplant. An ischemic tolerance may last over 24 hours. Three major surgeries have to be carried out with the recipient. Firstly, a transplantation surgery is required in which the donor's uterus gets transplanted. In case pregnancy develops, a caesarean section surgery has to be performed. The patient is given immune suppressive therapy. After childbirth, a hysterectomy is done in order to terminate the immune suppressive therapy.
Will the women be able to get pregnant after having sex?
Women receiving a uterus transplant will not be capable of becoming pregnant without undergoing fertility treatments. The transplanted uterus is not connected with the fallopian tubes, which is the location of the normal fertilisation process. The women will require to carry out IVF or in vitro fertilisation to become pregnant after a uterus transplant. IVF is a process in which the eggs are removed from the ovaries and get fertilised in a laboratory. Then, they are implanted in the uterus. After undergoing the uterus transplant procedure, a woman has to wait for a period of one year. The uterus requires time for healing and after recovery, the embryo may be implanted for pregnancy. After giving birth successfully, a woman will be able to keep the transplanted uterus.
She has the option to get pregnant again. However, after giving birth twice, a hysterectomy must be carried out for the removal of the uterus. This is done so that the woman can stop using the immune suppressant drugs, which are associated with major risks. Uterus transplant is a relatively new technology. In October 2014, the first healthy baby was born to a woman who had undergone a uterus transplant. This surgery is kind of experimental in nature and is usually the last option for getting pregnant.
4790
people found this helpful

MBBS, MS - General Surgery, Fellowship of Indian Association of Gastrointestinal Endo Surgeons (FIAGES)
With the recent number of breast cancer cases on the rise, it is important that we should get the examination done on a regular basis as a preventive measure. Even if someone is suffering from it, it is important that we should make an effort and learn about.
If you have breast cancer then a surgery will be part of your treatment. Based on the condition, surgery will be carried out due to any of the following reasons:
1. To remove the cancerous tissues from the breast
2. To reconstruct the breast once the cancer is removed
3. To check whether the cancer has spread to the lymph nodes below the arm
4. To treat symptoms of cancer that has progressed to an advanced stage
Breast cancer surgery may be classified into two types
1. Mastectomy: Mastectomy involves removing the entire breast; tissues in the adjoining region may also be removed. A double mastectomy is a procedure where both the breasts are removed.
2. Breast-conserving surgery: In this surgery, only parts of the breast affected by cancer are removed. The area of the breast that is to be removed will depend on the severity of the cancer. Some healthy tissues may also be removed in this surgery.
Usually, if a woman is in the initial stages of cancer then she may opt for the latter as it entails removing parts of the breast. They may also undergo radiation therapy along with these surgeries.
For checking if the cancer has spread to the lymph nodes below the arm, the lymph nodes are removed from the body. Once they are removed, they are studied under a microscope to check if it has spread, if yes then the extent of their damage. This procedure is carried out along with the surgery to remove the cancer.
Once the mastectomy procedure is completed, you can opt for a breast reconstruction surgery to rebuild the area. You may opt for this procedure at the time of breast cancer removal or at a later stage. If you are considering breast reconstruction surgery then you should discuss it with your surgeon.
Surgery is sometimes not used to treat cancer, but in slowing the progression of cancer or even reducing its symptoms.It is important you talk to your surgeon before the procedure to understand the goal of the surgery.
3213
people found this helpful
View All Feed
Near By Clinics

Sector-21, Gurgaon,
Gurgaon
View Clinic
4.5
(

951

ratings)
Sector-21, Gurgaon,
Gurgaon
View Clinic